Diane Lietzau's family and friends cautioned her against buying 1007 Court St.
They could see the potential of the circa-1880 home with its distinctive tower rising much like a lighthouse two stories above the rest of the house.
In 2015, when Diane first saw the property, it was in such poor shape it was hard for her family and friends to see how it could be restored to its former grandeur.
Rain dripped through the leaky roof in some places and gushed in others. The electrical system was antiquated and the plumbing was in such a state that only one bathroom functioned and even that was iffy.
There also was the matter of the unexpected tenant — a raccoon that had set up house in the building.
"It was an absolute hell hole," she said. "Everybody I know and love saw this was like, 'We get it. We see why you see the potential but no way in Hades. Do not do this.' My brother, afterwards, said 'The difference between a madman and a visionary is the factor of time.' He said, 'Either you're a nut case or a visionary.'"
Diane set out to prove this historic home could be saved.
The James W. Watts house, at almost 6,000 square feet, was one of the first of the large houses built to "grace the 'old and hallowed Court Street,'" S. Allen Chambers wrote in his book, "Lynchburg, An Architectural History."
"The front porch is one of the city's handsomest examples of cast-iron work, a material seldom seen in such profusion in pre-war houses, and the hard-pressed brick is similar to that used in other houses of the 1880s."
Watts purchased the piece of land for $3,500 in January 1879, Chambers wrote.
"The Watts house was built in the block that had been the side of the Anglican chapel before Lynchburg was established. In 'Lynchburg and Its People,' Asbury Christian noted specifically that the chapel had been 'situated in the woods near where Colonel Watts' residence is now,'" Chambers wrote.
The houses on either side of the Watts house also have associations with the former chapel.
"Christian recalled seeing, when he was a boy, '... many human bones thrown out when the foundation for the house at the corner of 10th and Court Street … was being dug. When the workmen were digging the foundation for Mr. Wray's house, on the same lot, a large skeleton of a man was unearthed.'
"The fact that he recalled no such discoveries in conjunction with the Watts House, built between the other two, may well be explained by the fact that it was on the actual site of the chapel, rather than the surrounding graveyard."
Watts built his high-style Italian villa while he served as secretary-treasurer of the Lynchburg Cotton Mill, Chambers wrote.
Born in Bedford County in 1833, Watts served as a lieutenant-colonel for the Company A, Second Regiment Virginia Cavalry of the Confederate army. After the war, he was paroled and returned to his Virginia home, according to information Diane found on Ancestry.com.
After the Civil War, Watts united with his brother, Richard, and George M. Jones to form Jones, Watts & Company hardware stores, which the men sold in 1887.
Watts became prominent in local affairs and was elected to city council in 1877, and reelected in 1902, but declined to serve because of age and business pressures. He died in 1906.
By the time Diane, who lives in Alexandria, set her sights on the home in 2015, it had fallen far from its turn of the century grandeur. She said the architecture in her home city isn't as beautiful as what can be found in Lynchburg.
"At the turn of the century, a lot of wealth went into building these buildings and houses," Diane said. "And, boy, they sure are worth saving. … I was thinking about all the activity that was happening around the time these beautiful buildings that were going up and the energy and the excitement."
The Watts home now is divided into four apartments, ranging in rent from $850 to $1,050 per month. The house was built in such a way that it naturally divided into the apartments, with the tower and central halls serving as common space. The building has been at full occupancy for a couple years now.
It took her and a team of contractors about two and a half years to complete the transformation of the old house.
Of course, a house that has seen almost 150 years of history still presents some challenges. On an afternoon in February, Diane met with workers to determine the source of a water leak in its iconic tower.
While the tower gives the house its unique look, its purpose isn't solely aesthetic. It operates as an air conditioner: Open the tower windows and a lower level hatch and the hot air from the lower levels will be sucked up through the tower and out its windows while fresh air is pulled into the lower levels.
One of the four apartments comes furnished. It was the place Diane lived a couple nights per week while working on her investment.
"Once or twice, I got scared because everybody talks about ghosts here," Diane said. "In the early days, when things were still, well, not this … I was sleeping here by myself."
Most of the work on the old house was done through contractors, but Diane did all the interior painting and trim work herself and employed her brother, Michael Thomas, to help as well.
Her dog, Cory, was her constant companion for the project, and still is.
"I would be down on my hands and knees, working on the trim and she'd put, not just her nose in it, but she'd turn and then slide all her fur down what I just painted."
That apartment, number 3, remains a short term rental.
"This is supposed to be temporary, but the guy just keeps renewing his lease," said apartment manager Stephanie Cox, of Consensus Real Estate. "I think he loves it."
The fireplaces all are soapstone and painted with oils to provide a marble-like patina. It was a common thing to do in the 1880s and the paint on these fireplaces all was in good condition so Diane rubbed them with linseed oil to bring out their luster.
The kitchen in apartment 3 marked one of the larger transformations of the house. The space is small but still needed to include a functional kitchen.
"I spent more time with a piece of graph paper with the size of the room and little cut outs of cabinet sizes and sink sizes, pushing them around. It would not work. One day, I was standing here and I turned around and went, 'Oh, this could be part of the kitchen,'" Diane said, gesturing toward the refrigerator sitting just off of the main kitchen area.
"Then it was like, 'OK, now we can fix that so I can make it work.'"
Diane bought all new fixtures for the bathrooms and kitchens but kept the original clawfoot tubs.
Tenant Jared Spoonhour lives in apartment 4. The Liberty University senior decided he wanted to live off campus and, since he works at Mission House Coffee, he wanted a place downtown.
"It's just a really good fit, especially living by myself," Jared said.
When Diane first saw the house, there was a gaping hole in what now is Jared's living room and each rain storm would fill buckets.
"It wasn't just drip, drip, drip," Diane said. "It rained inside this room repeatedly."
For a while, Diane wondered if she'd ever see the day the ceiling would not leak.
Flanking the fireplace in Jared's apartment are the little stubs where gas light fixtures once hung.
Now, the entire building is served with modern electrical wiring.
"Wherever we could, we buried the electrical. ... I left the original trim but I added to it. I built up a layer so this is the original trim but I made them add this," Diane said, tapping the thick baseboard, "because we buried the electrical lines behind it."
In other places, the electrical couldn't be buried since even the interior walls of the house are made from brick to carry the weight of that tower. In those places, the wire runs down the wall in a conduit.
The kitchen in Jared's apartment is shaped a little different than the others to hide the duct work for the HVAC system. The kitchen created almost a right angle triangle space, with the ductwork hiding behind a wall of cabinetry.
Rick Staton lives in one of the first floor apartments, on the side where a huge bay window projects from the front of the house.
"Diane's done an amazing job with it and I love downtown," Rick said. "... It's a great location and I really have a great apartment, I think."
Across the hall is Peter Gil's apartment, which features a door to the tiled front porch with its intricate ironwork. He enjoys sitting on that porch with a cigar.
"I was looking to move downtown and a lot of the places that are in the downtown area are a little more apartment-style, cookie cutter, built into the same exact unit shape," Peter said. "I just wanted something I could do a little bit more with and was less cookie cutter. In this, I have high ceilings. I do photography and videography for work so having these great big open windows and lots of space is perfect."
Diane set up her work bench in what now is Peter's living room.
"This was command central for the first three or four months," Diane said, adding the windows were broken at the time. "I did everything right here."
She recalls how cold that winter was and how nothing really worked in the house. At one point, all she had to work with was one light, one outlet and a 40-foot extension cord.
"We had everything in place that we could've gotten HVAC except the electrical crew couldn't finish the job," she said, adding a new power pole needed to be installed before the electrical could be completed.
"I swear it was colder here than it was outside ... That was definitely the low part, freezing, in the dark, couldn't work when the light faded. … That was just so painful."
Diane takes a certain measure of pride in restoring such a historic property into a useful apartment building downtown.
While Diane has a background in architecture, the project certainly wasn't easy.
"This was my big epiphany that I didn't understand. I thought renovating a house would be about design and about making decisions about how beautiful it's going to be, and this and that.
"No, it's about managing people and honestly that was my biggest takeaway."
During a recent visit, Diane checked in with her tenants as she reminisced on the years of work it took to restore this piece of Lynchburg history.
"I can remember a few milestone moments," she said. "Finally when the contractor finished the floors, we walked through and it was like a victory lap. It felt like a victory lap. We collectively have got this here."
A number of contractors and others worked on restoring and converting the Watts house into apartments. They include: Head contractor Duree Beaumont; Wes Saunders; Michael Thomas; George Middleton of M & G Plumbing and Heating; Inc.; Stuart Tyree and Davis Heating and Cooling, Inc.; J.P. Amos Quality Plastering; Ed Muse and Enterprise Electric; Dale Wood of Wood's Flooring; Witts Masonry; Baker Roofing; Brothers Who Just Do Gutters; Realtor Jeffrey Barker of Century 21; Select Bank and Consensus Realty.
PHOTOS: Vision and hard work saved iconic Court Street house
Diane Lietzau's family and friends cautioned her against buying at 1007 Court Street.
They could see the potential of the circa-1880 home with its distinctive tower rising much like a lighthouse two stories above the rest of the house.
Real Estate Guide 05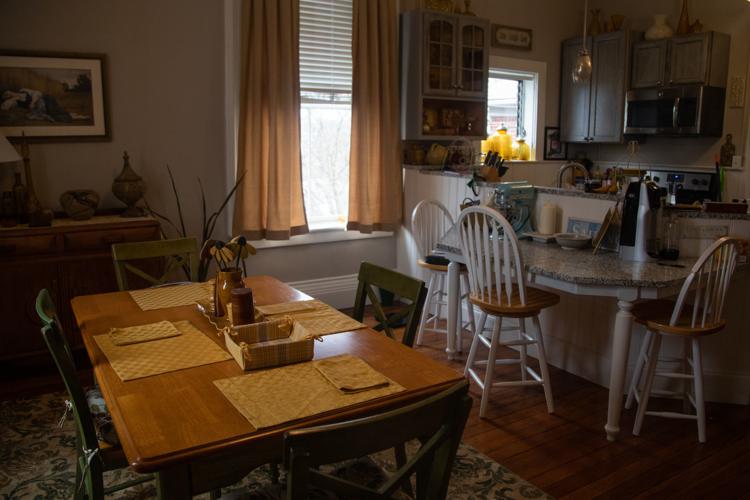 Real Estate Guide 25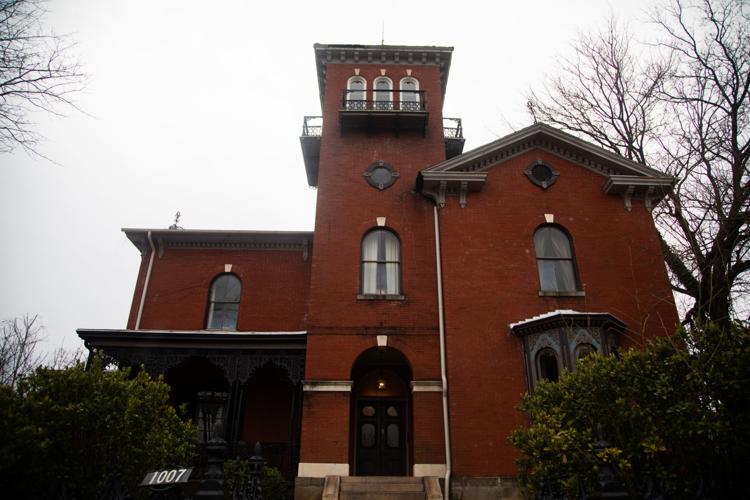 Real Estate Guide 01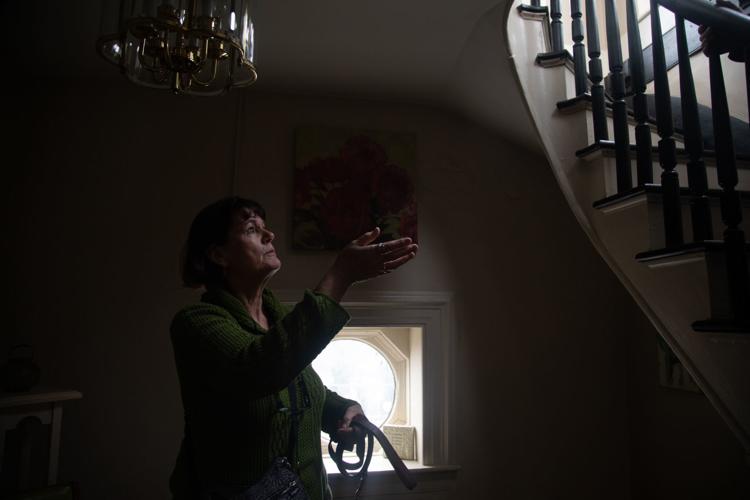 Real Estate Guide 03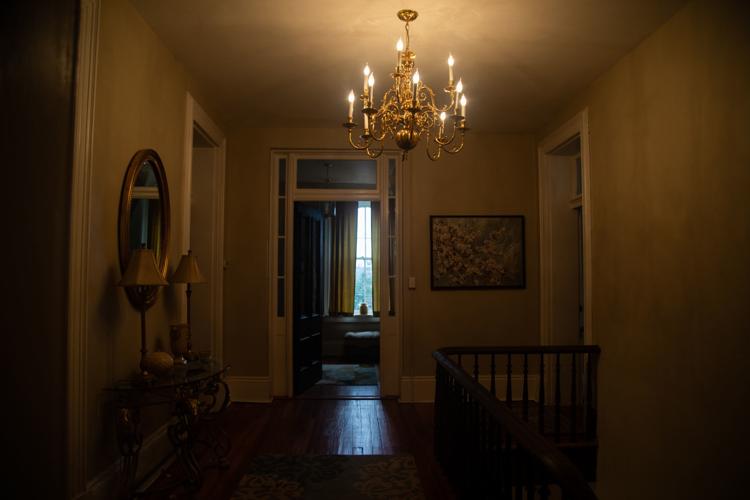 Real Estate Guide 04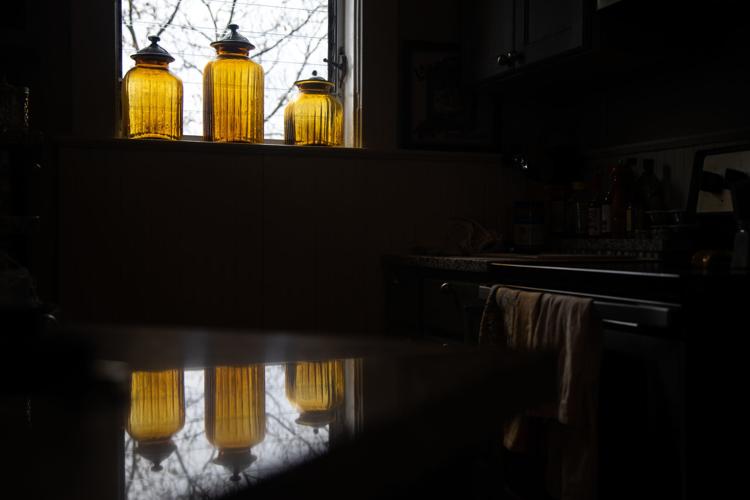 Real Estate Guide 06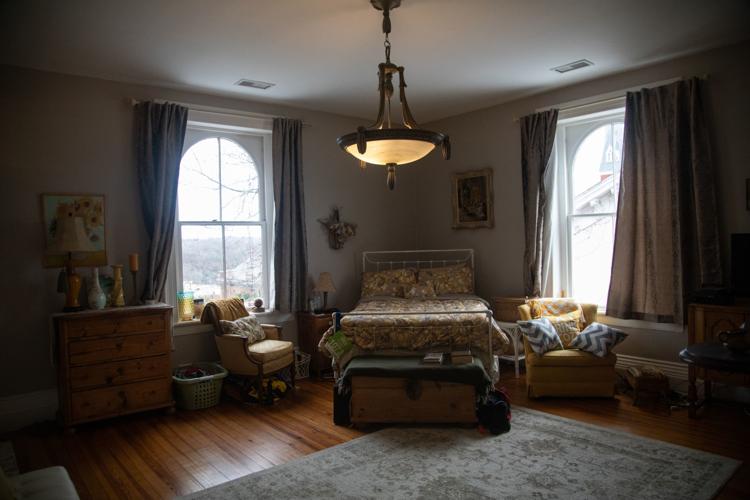 Real Estate Guide 07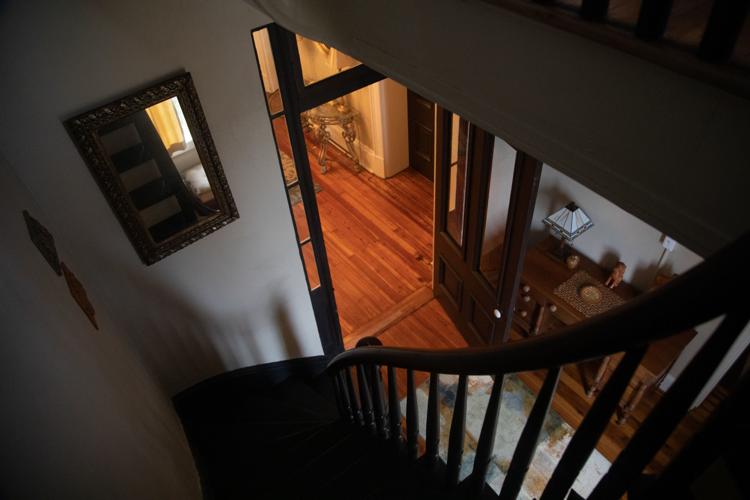 Real Estate Guide 08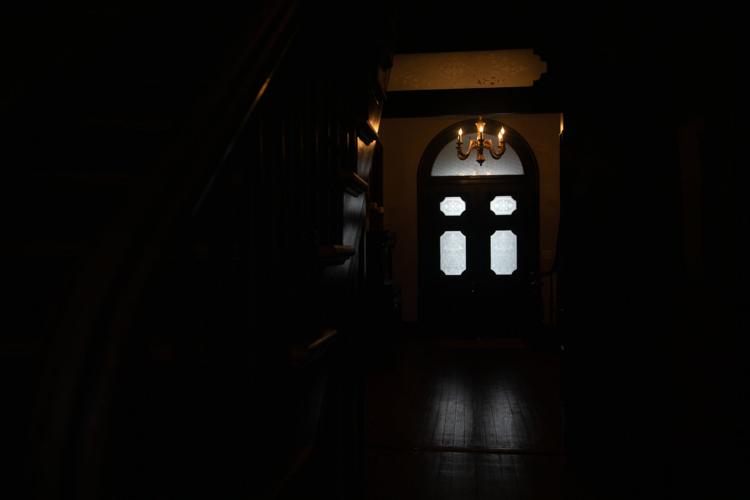 Real Estate Guide 09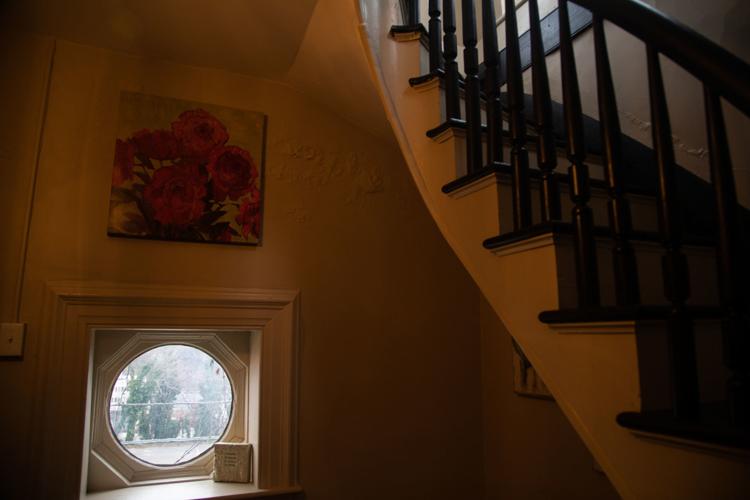 Real Estate Guide 10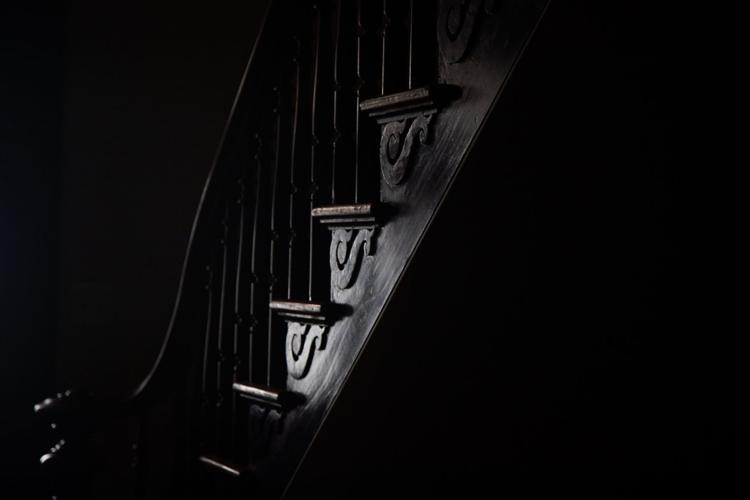 Real Estate Guide 11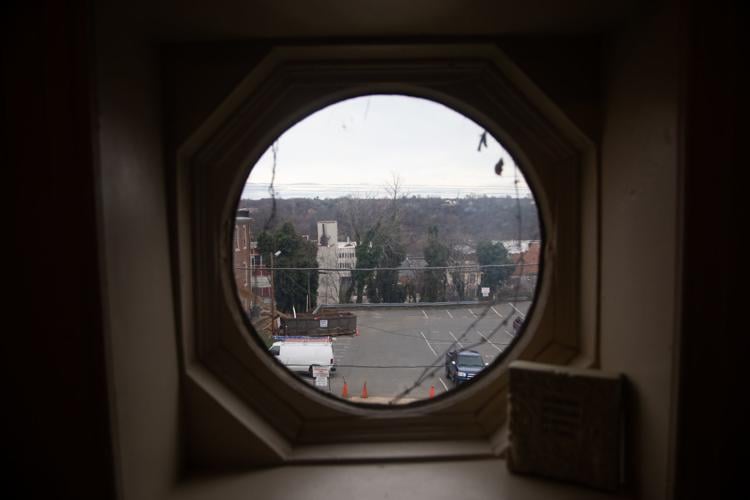 Real Estate Guide 12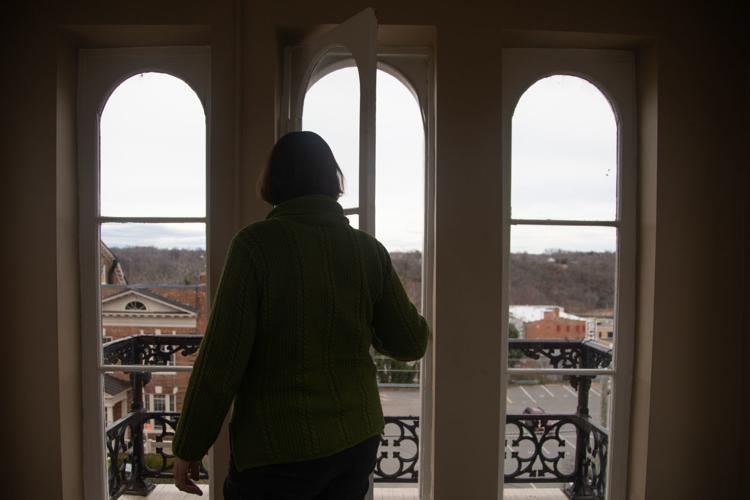 Real Estate Guide 13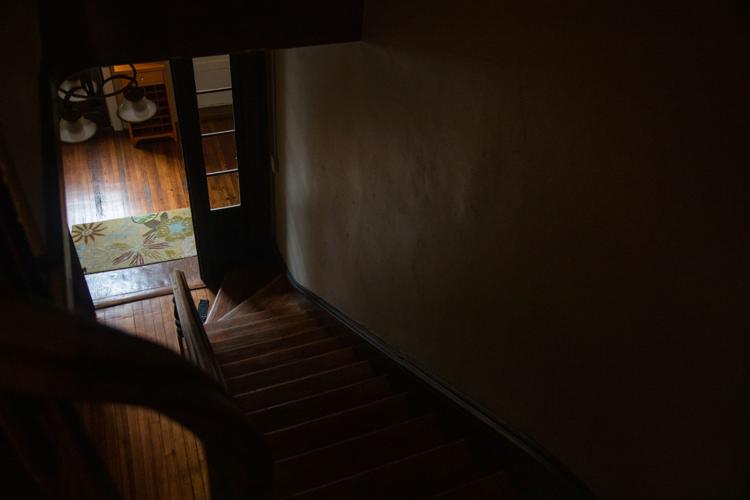 Real Estate Guide 14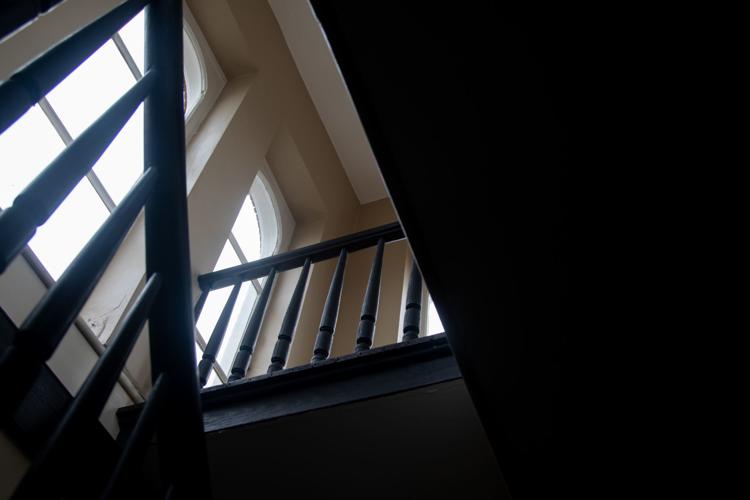 Real Estate Guide 15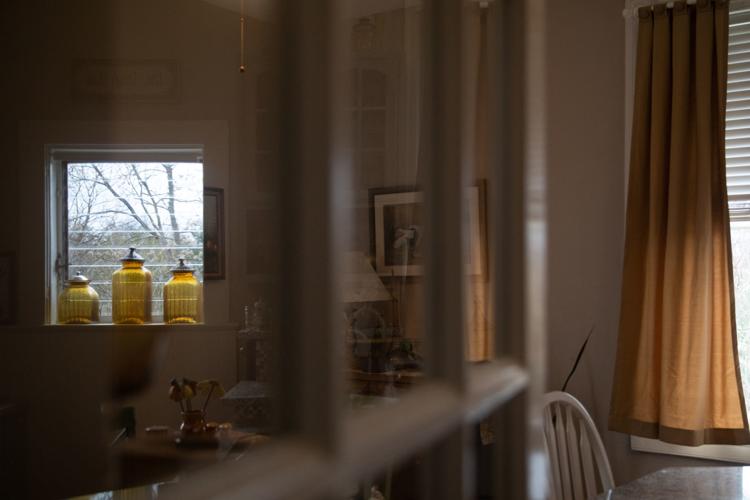 Real Estate Guide 16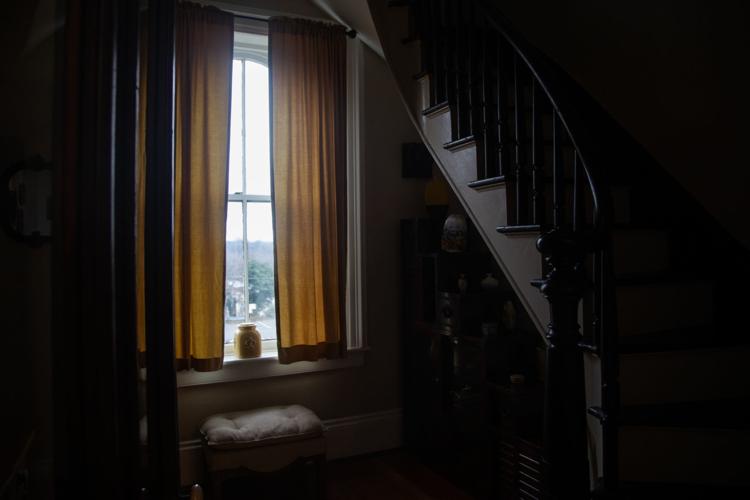 Real Estate Guide 17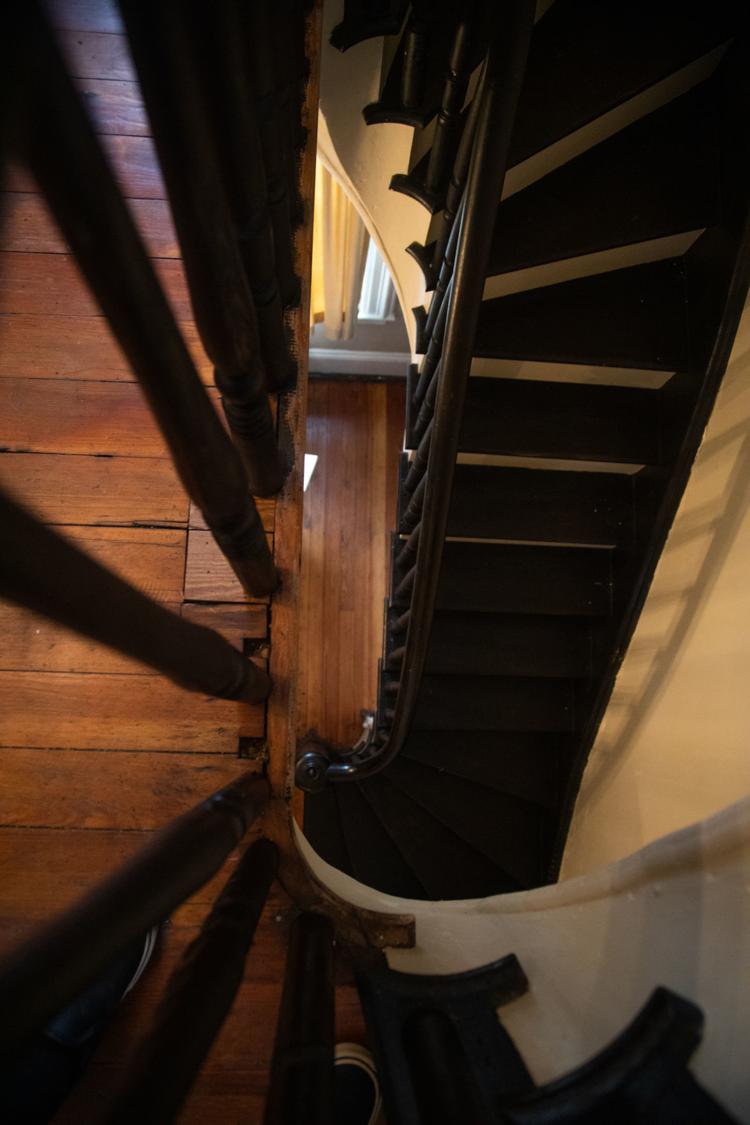 Real Estate Guide 18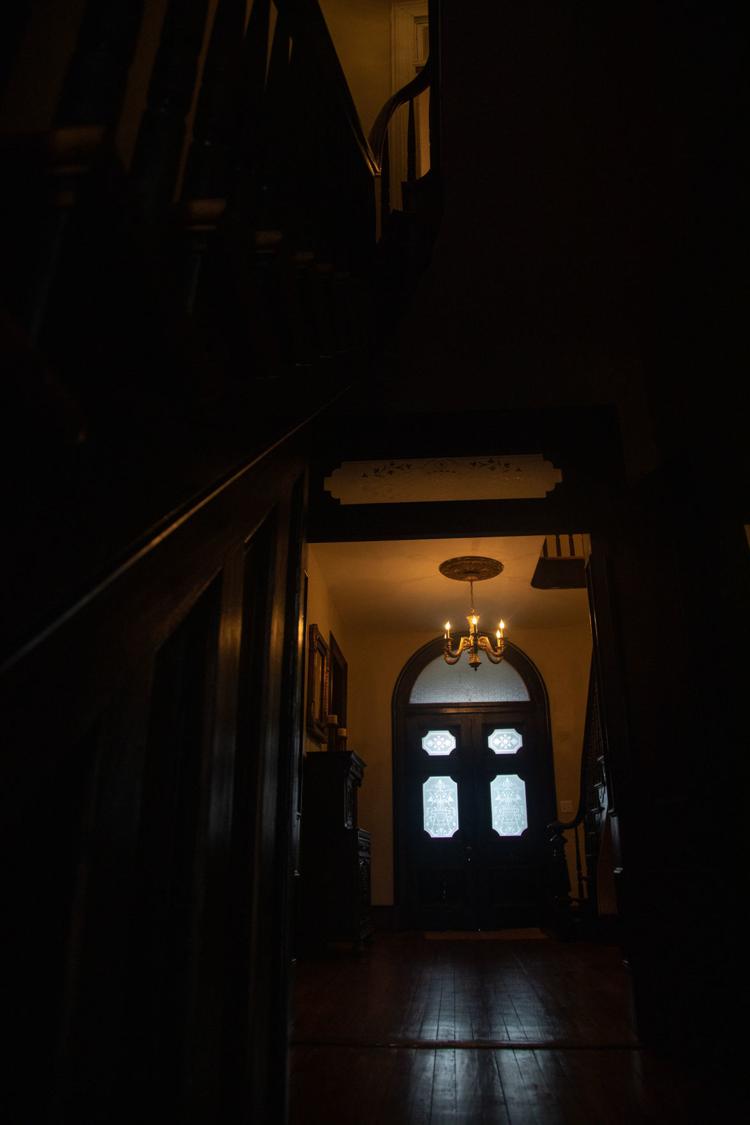 Real Estate Guide 19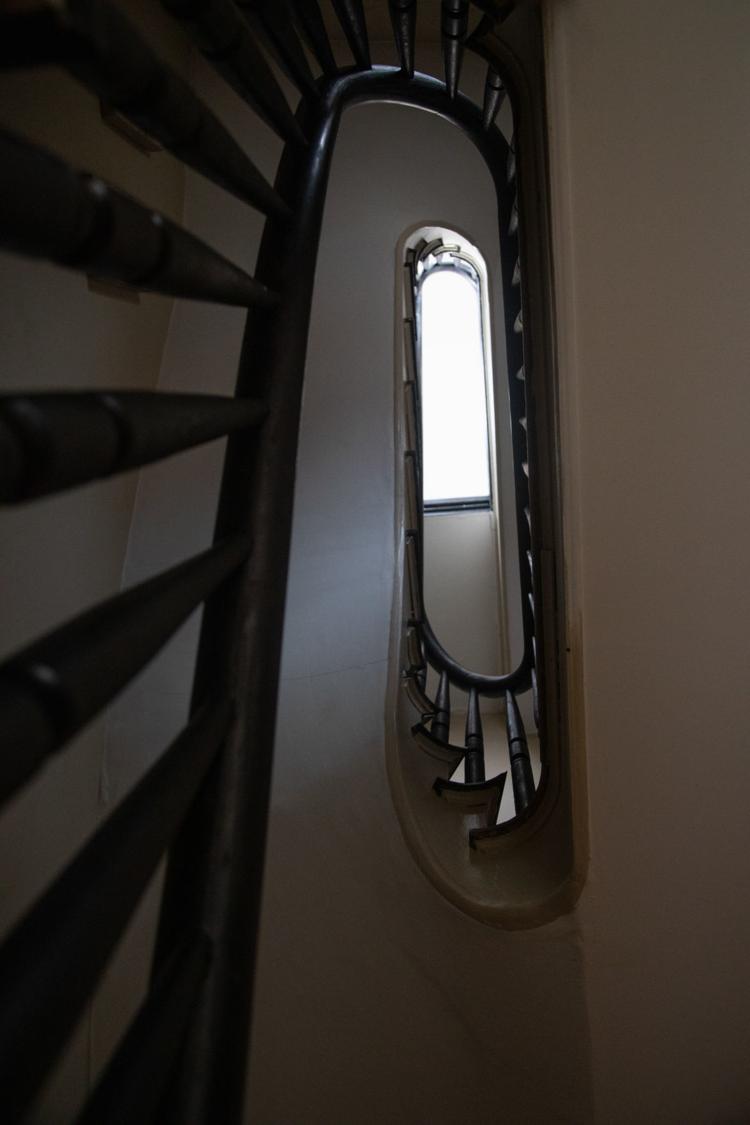 Real Estate Guide 20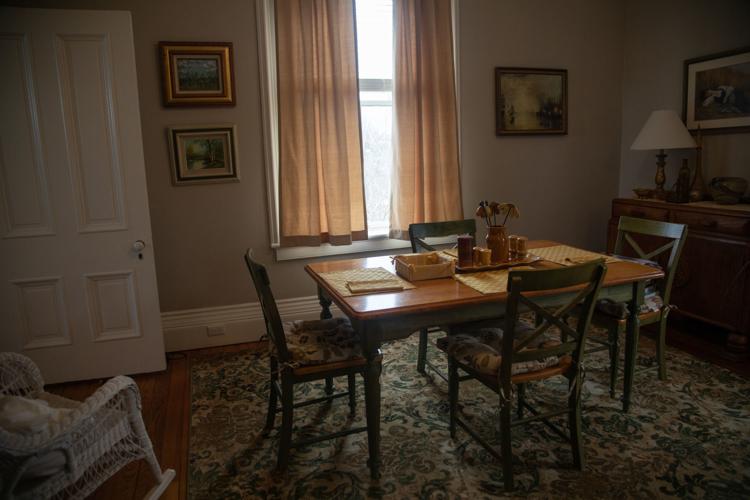 Real Estate Guide 21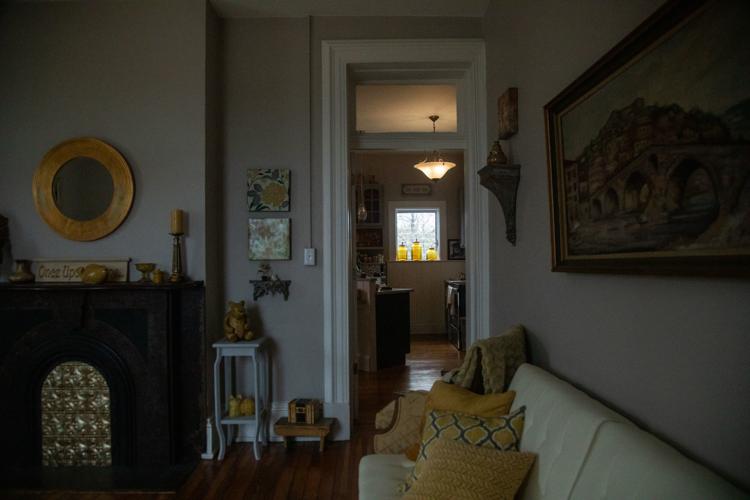 Real Estate Guide 22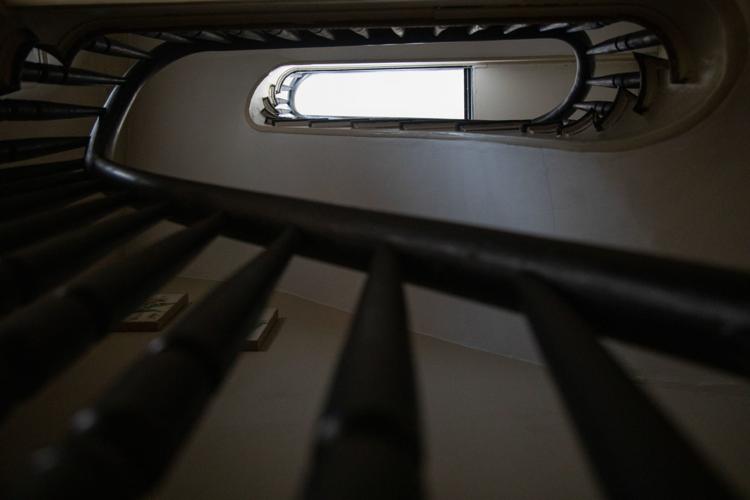 Real Estate Guide 23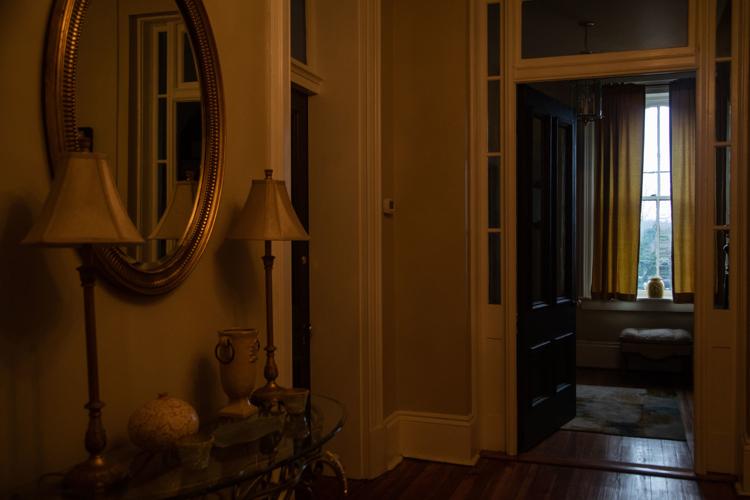 Real Estate Guide 24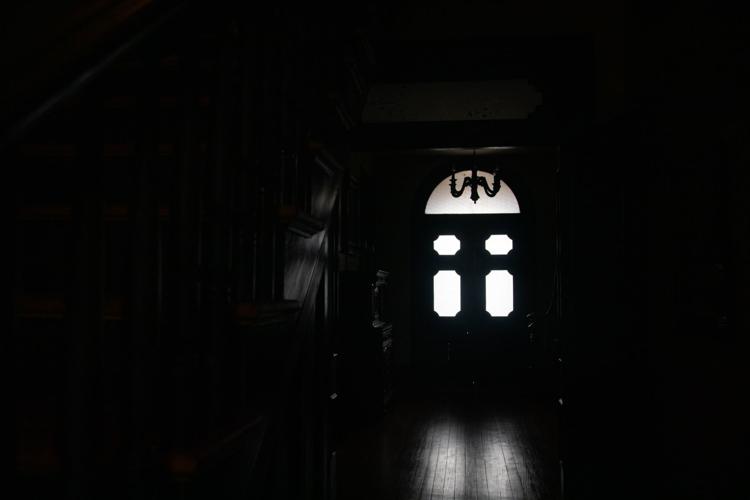 Real Estate Guide 26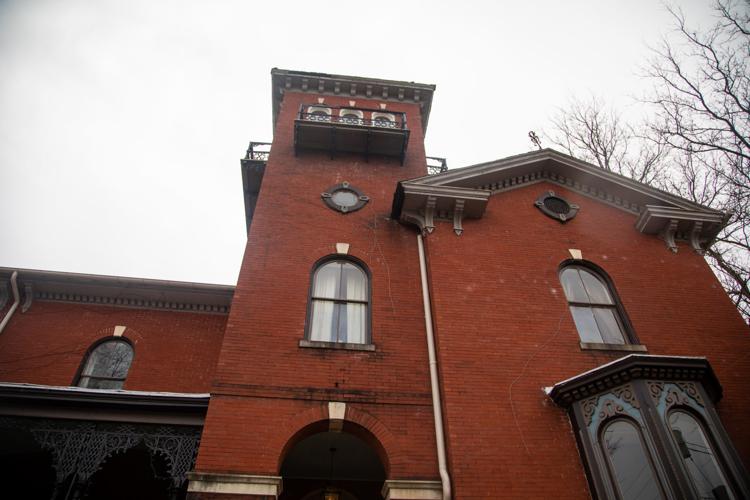 Real Estate Guide 27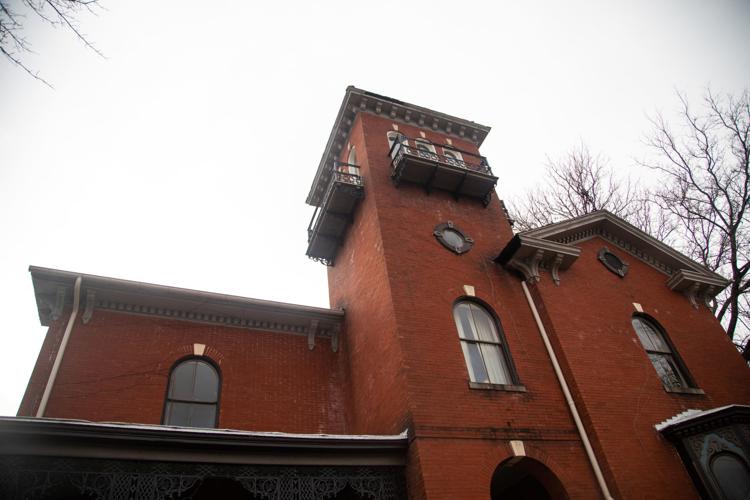 ~~ VERTICAL GALLERY: HIDE TITLES, UP FONT SIZE ~~
Sidener is the special publications editor for The News & Advance. Reach her at (434) 385-5539.