Steve and Mari Smallshaw loved to drive past the city's unique turn-of-the-century homes and admire the architecture that developed when Lynchburg was rich with tobacco and manufacturing money.
That pastime led the couple down Washington Street in 2003, past the circa-1902 Thomas Christian House with its iconic two-story Grecian columns dominating the facade.
The house fascinated Mari but the family didn't think owning it was in the cards. She consoled herself by thinking it had no backyard for her three, soon to be four, sons, even though she hadn't seen it.
But the Smallshaws' first house on New Hampshire Avenue in Fort Hill had become a little too snug for their growing family. On a whim, the couple called a Realtor and asked to see inside that big old house.
"When we walked in, it didn't look like this," Steve said, describing the old wallpaper, cracked plaster, and stained mustard-colored shag carpeting the house had in 2003.
Mari caught sight of the grand staircase with its elegant swirls defining the side of each step and fell in love. And it had the backyard she wanted.
"I said, 'Are you crazy? Do you know how much work it's gonna take?" Steve recalled. "It wasn't for me. I just saw it as a huge job. I could see that it was going to take months and months of work — and it still does — to get it to a livable state."
The Realtor told the couple they should make an offer because the owners were eager to sell. That's how the family came to own this piece of Lynchburg's history.
"We need a big house because we already had three children and we ended up having one more after we moved here," Mari said. "Our friends came over to the house and said, 'Are you all crazy?' because it needed so much work but we knew it had potential."
For Steve and Mari, the house never was meant to be some historic showpiece. It's a family home, with all the scuffs that come with raising four sons: Charlie, Jimmy, Wes and Rick.
The house's unique facade was described in S. Allen Chambers' book, "Lynchburg: An Architectural History," as one of the city's advanced examples of the Georgian Revival style.
"The Christian house is embellished, or rather overwhelmed, by a colossal, tetrastyle ionic portico," Chambers wrote. "Behind this frontispiece, the house bears carryovers from the Queen Anne style, with its clapboarded first floor and shingled second story. To the left of the central door are two windows that seem determined not to balance the pair on the right, the asymmetry another lingering Queen Anne feature."
But time had taken its toll on the old house. It became apartments at one point before it was converted back to a single-family home.
"You could see it had been a really grand place at one point but it wasn't in such a good place when we bought it," he said.
A huge magnolia tree sat way too close to the house, blocking out all the light. The massive porch columns were rusted out at the bottom, exposing the wood. A tree had grown through the back patio.
Despite the issues, the house still had its ornate trim work, decorative window, Juliet balcony and arched alcoves, providing the Smallshaws with glimpses of what the house could be once again.
"It was just big and unique and had such great possibilities," Mari said. "...We still have some projects but it's 100 times better than it used to be."
The house wasn't immediately inhabitable. Steve spent the first seven to eight months preparing the house so his family could move in. After working his day job, Steve would return to New Hampshire Avenue and help Mari get the boys to bed. Then he'd head to Washington Street to work on the house until the wee hours of the morning.
"Mary called it my mistress," Steve said. "I would just be here replacing walls, taking off wallpaper, painting, redoing floors. We wanted to get a certain number of rooms ready so that they were livable and we could move in and then I could keep working on the other rooms that needed to be done.
"...When I was here all those late nights, I kept expecting to hear ghosts or something but I never did. It was kind of just boring."
Steve said the family asked for assistance in getting the house ready from their church family, providing a donation to the church. About 15 to 20 church members came to help.
"In two days, we did what would take me six months," Steve said.
Steve's father also came down for two weeks and spent his days helping to fix the base of the columns, framing up the attic and making other repairs.
"My sister, who passed away about seven years ago, worked on those windows," Steve said, gesturing to the front of the house. "It's a nice feeling to look at something and remember that. I think they all still thought we were crazy but they were here."
Within the first two years, the family installed an HVAC system. That first summer, the house became stiflingly hot and the price of gas service made the couple want to eliminate the radiator heat. That marked a major project since the house wasn't designed with ductwork in mind.
Mari's father came to live with the Smallshaws after the death of his wife, so the family constructed an apartment in the basement with a private entrance. After his death a few years ago, the family rented out the space to a tenant Mari described as quite patient with the noise of four boys living above her.
"While he was living here, it was great to have him so close where we felt like we could go down to his apartment, he could come up and be with us but still have his own entrance, his own space," Mari said. "He helped the boys so much for school and as he got older they were helping him with his groceries and just things he needed help with."
The third floor was an unfinished space when the family purchased the house. Now it contains a television room and a bedroom.
"It took a while before they all got rooms," Mari said of her sons. "For most of the time that we lived here, they had to share rooms. Now they have their own rooms, which they love."
Revamping the kitchen is the family's current project. It had a drop ceiling and, with 100-plus-year-old pipes, the ceiling tiles were dotted with stains.
The family ripped up the old laminate to expose the original hardwood. The cabinets still need replacing but recessed lighting now brightens the workspace and some new countertops are in place.
"The kitchen has been a long project," Mari said. "Now it's getting there. It's so much better than it was."
Mari said the family's next project will be renovating the bathrooms. They removed one of the old clawfoot tubs last month. As it was being hauled away, Steve commented about how that tub had been in the house for 100 years and Mari thought about all the children like her own who had bathed in it.
Steve found a few remnants of the prior owners as he's worked on the house, including a wallet containing about $.13 in food stamps buried under the porch. He's leaving a little piece of his own family behind for the next owner to find one day. He's tucked away a family photograph with a note that reads, "if you find this, I hope that you are as happy as we were in this house."
The Smallshaw family uses the large house for entertaining. When the Lynchburg Christmas Parade was held downtown, the family would host Christmas cookie parties before walking down to watch the parade.
"It's been a great house for entertaining for the kids and their friends, and it still is," Mari said.
Steve enjoys sitting on the front porch on summer evenings, enjoying a glass of wine with a friend.
"It's definitely a front porch kind of neighborhood," Mari added.
The foyer's dominant feature is the grand staircase, but it also is the room where the boys would play baseball, using the fireplace hearth as homebase and hitting their balls up to the ceiling above the entry to the parlor.
In the formal dining room, the Smallshaws have framed copies of old photographs of the house, including one shot from the back yard which once looked over city stadium before it moved to Fort Avenue.
"I love it because you can see those kids peeking through the fence to see the game and I could just imagine that is what our kids would be doing," Mari said.
She does elaborate cross-stitch, and her works are hung in various places in the house.
What once served as a servant's staircase is painted with book titles, from Harper Lee's "To Kill a Mockingbird" to J.K. Rowling's "Harry Potter and the Prisoner of Azkaban."
"None of my friends grew up in a house like this," said Rick, now a student at Randolph-Macon College in Ashland. "It's older, it's big and that requires so much work. I always had respect for this kind of house. … I used to know all the houses that had the plaque out front and what it said. I guess that just means that I like that our house was worth enough to have something outside that says what it is."
Steve said the residents of the historic district are like a family as many have gone through the same challenges with their historic homes.
"It's just been very reassuring, living amongst [neighbors] who have gone through the same exact battles and struggles that you have," Steve said. "It's been great to be able to be here."
"It's like Steve just said, there's dedication to preserving these historic homes but also the attitude that you live in your home," Mari added. "We're on the same boat. We've all been through the same things. There's definitely a camaraderie built on that."
When the boys were young, they would ride bikes through the house. Once they worked to perfect a cat elevator to haul the family cat up the staircase, and one of Rick's favorite memories was of getting blankets and mattresses and riding down that grand staircase. That lasted until someone kicked out one of the windows.
"I got used to the bump, bump, bump of them going down the stairs," Mari said with a laugh. "Now that's the sound of someone falling down the stairs.
"Such a big part of why we are here is because of family. This is our home."
PHOTOS: Historic Washington Street house is all about family
Steve and Mari Smallshaw loved to drive past the city's unique turn-of-the-century homes and admire the architecture that developed when Lynchburg was rich with tobacco and manufacturing money.
That pastime led the couple down Washington Street in 2003, past the circa-1902 Thomas Christian House with its iconic two-story Grecian columns dominating the facade.
Welcome Home 06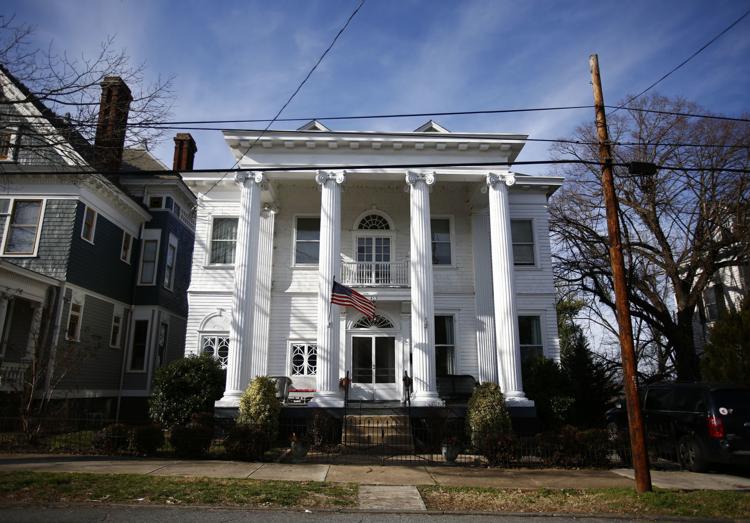 Smallshaw home 19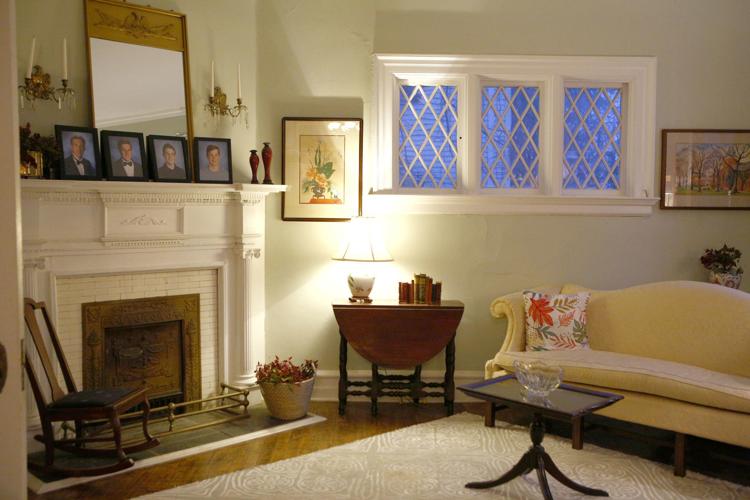 Smallshaw home 18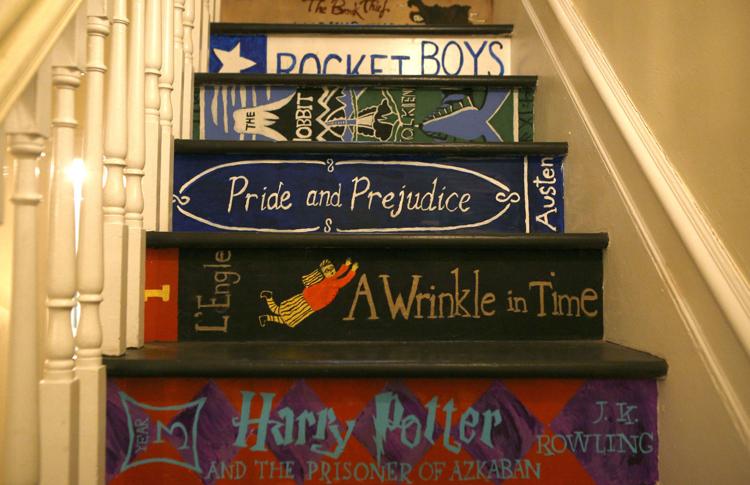 Smallshaw home 17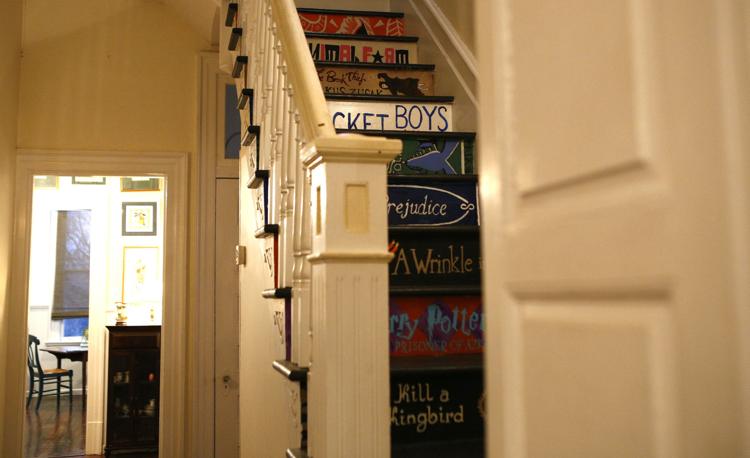 Smallshaw home 16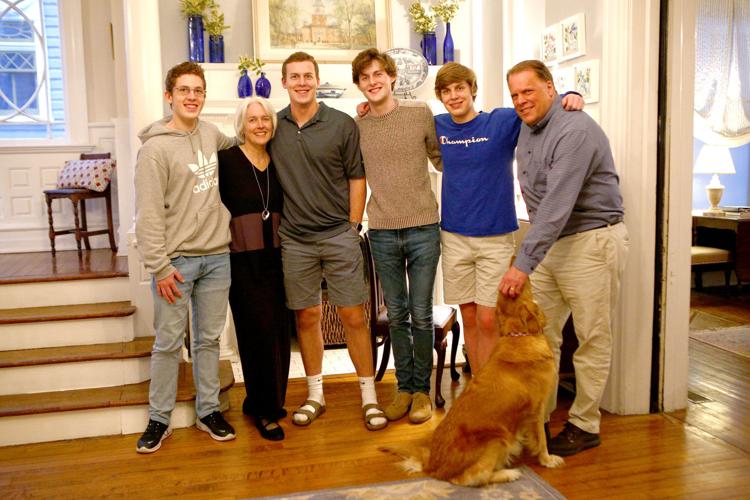 Smallshaw home 15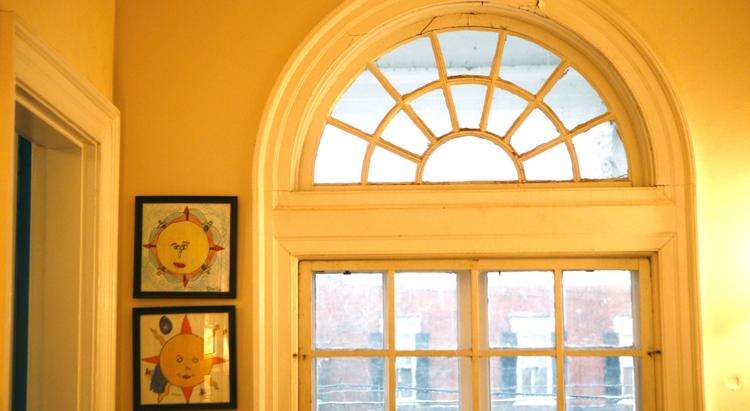 Smallshaw home 14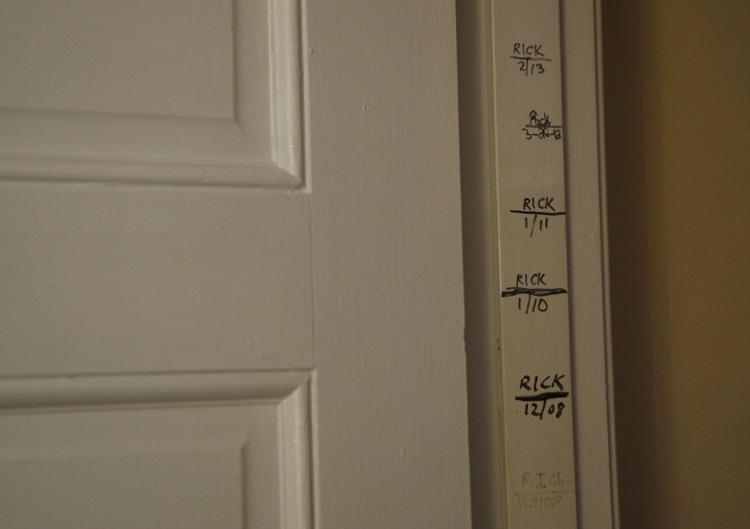 Smallshaw home 13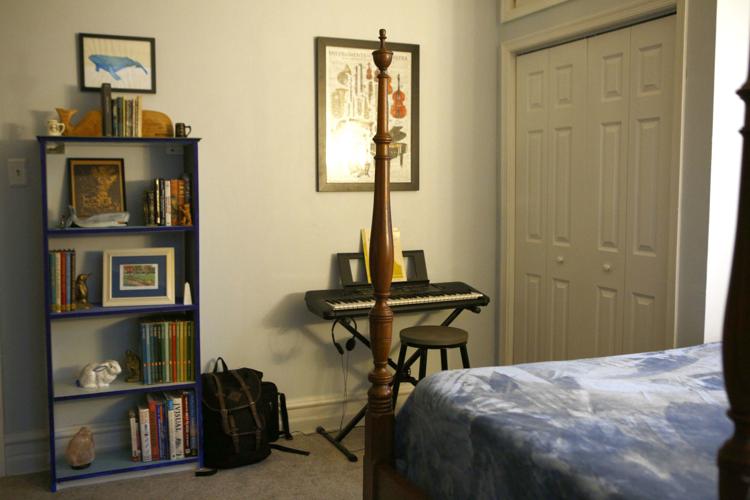 Smallshaw home 12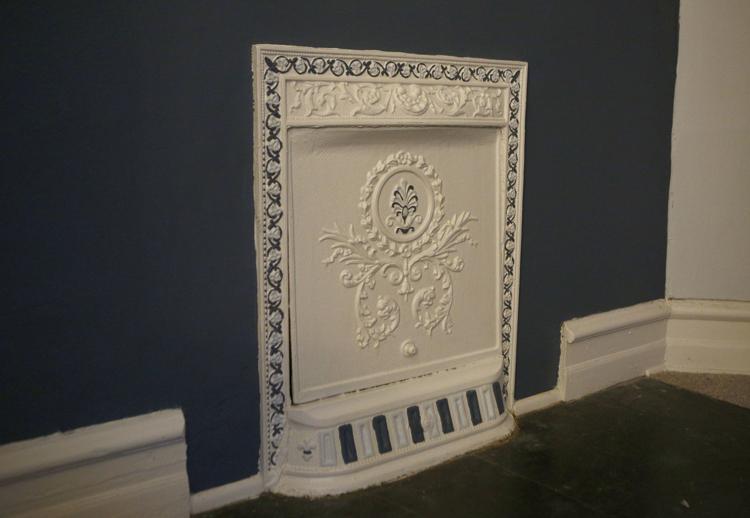 Smallshaw home 11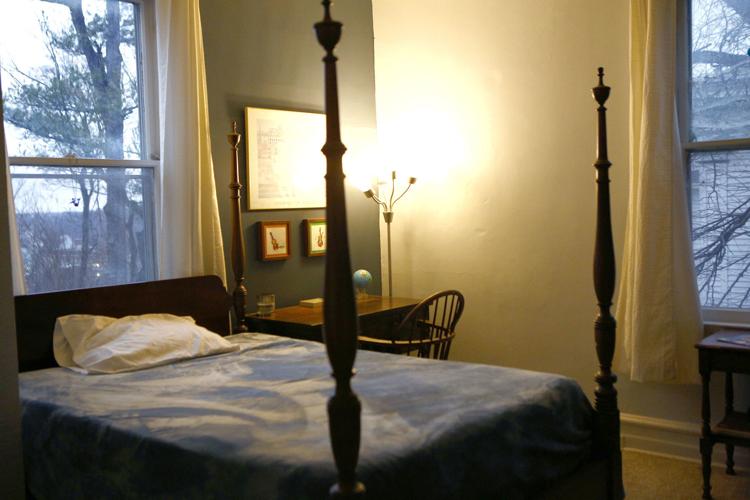 Smallshaw home 10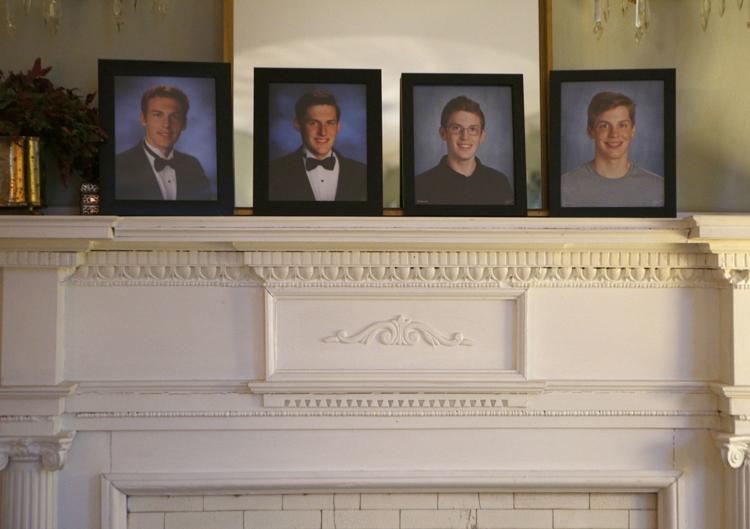 Smallshaw home 09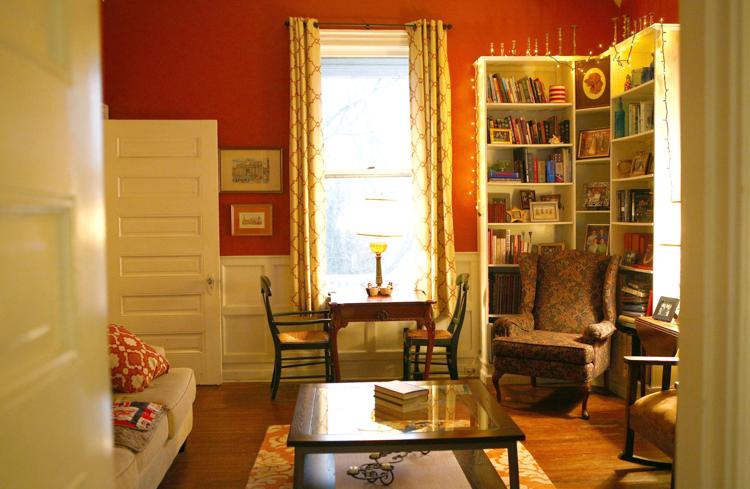 Smallshaw home 08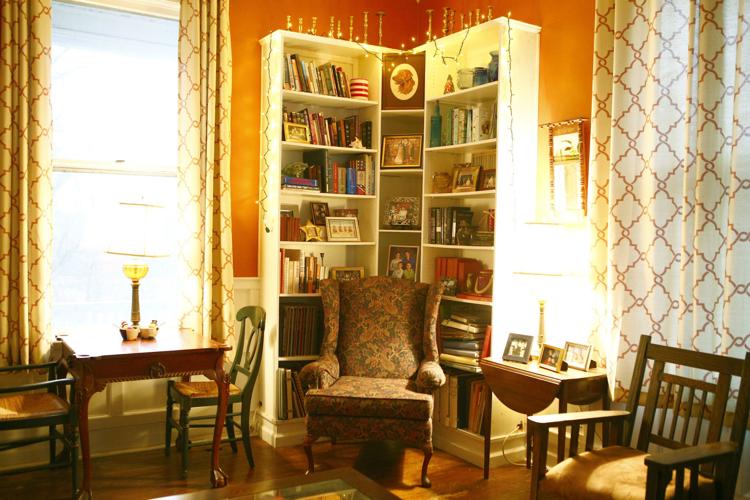 Smallshaw home 07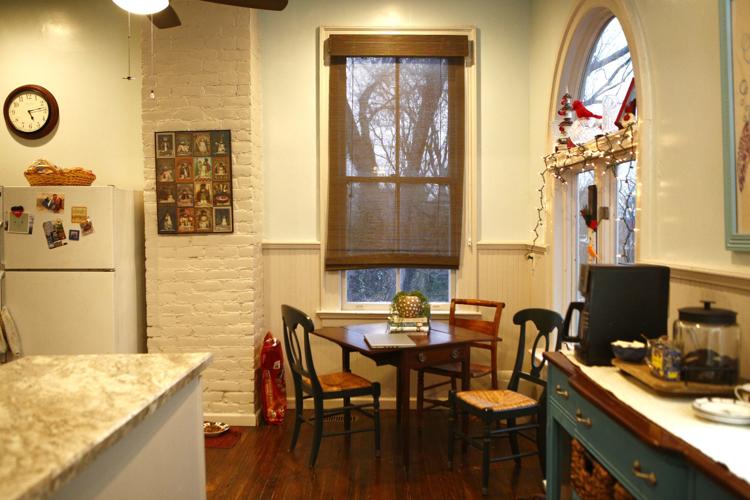 Smallshaw home 06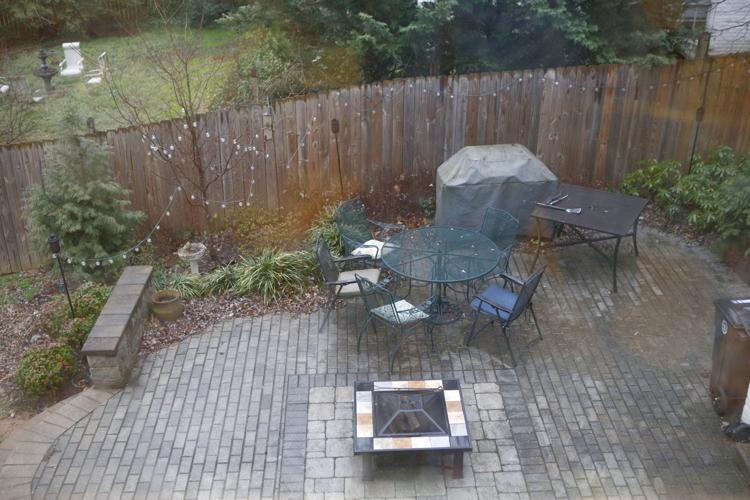 Smallshaw home 05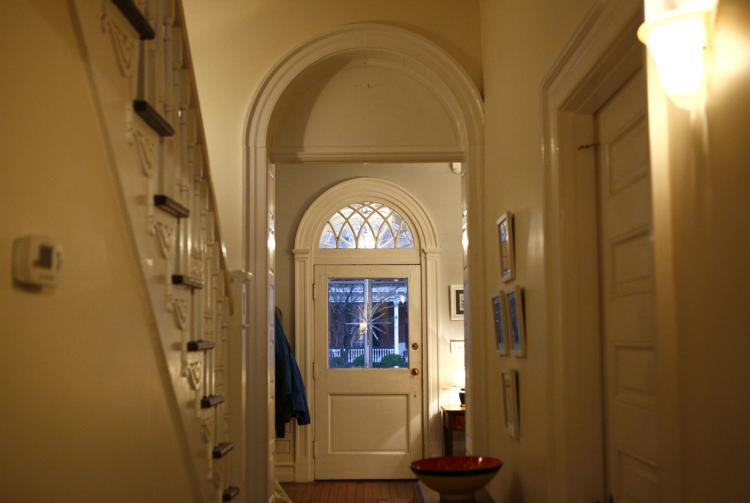 Smallshaw home 04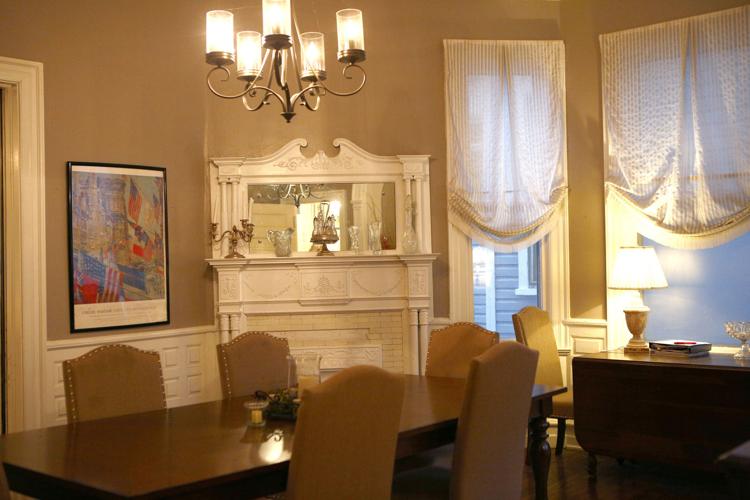 Smallshaw home 03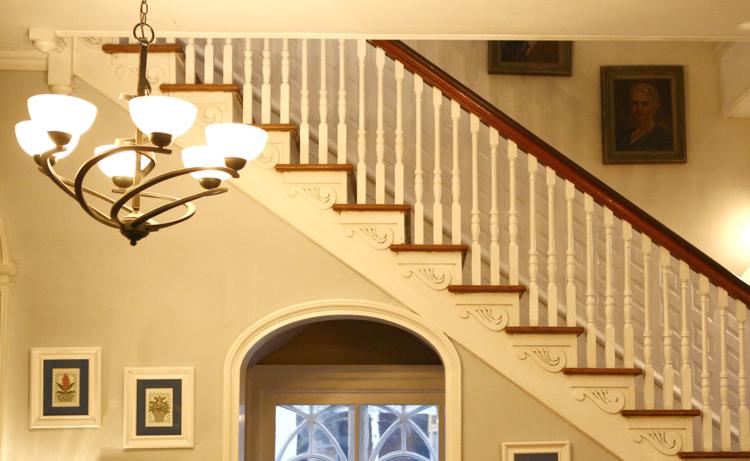 Smallshaw home 02
Smallshaw home 01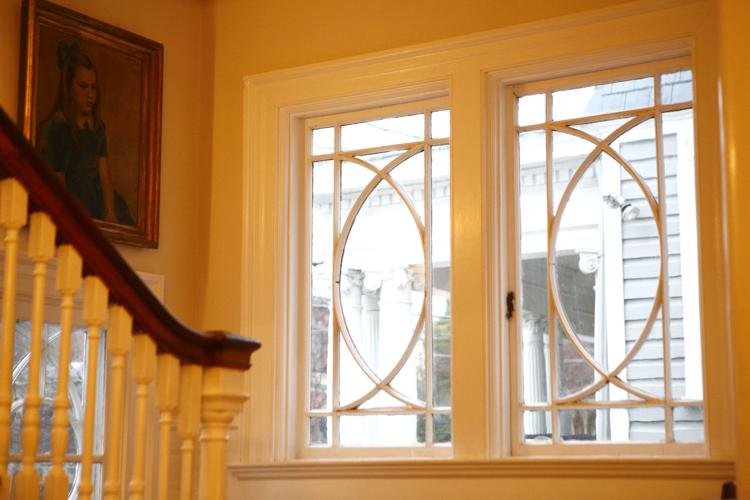 Smallshaw 08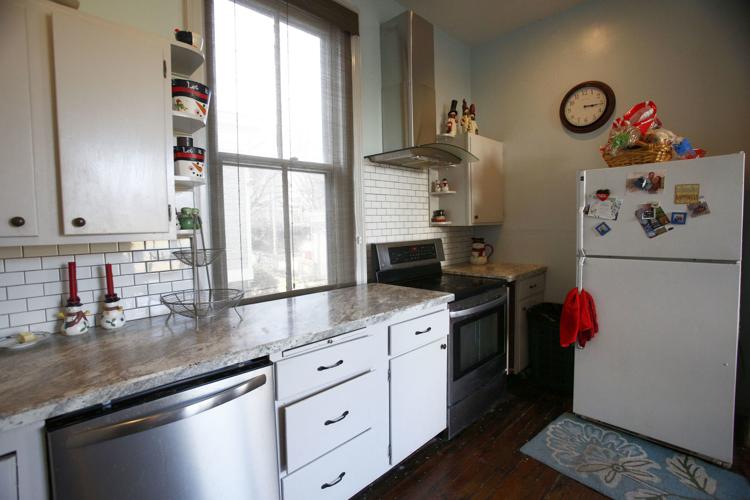 Smallshaw 07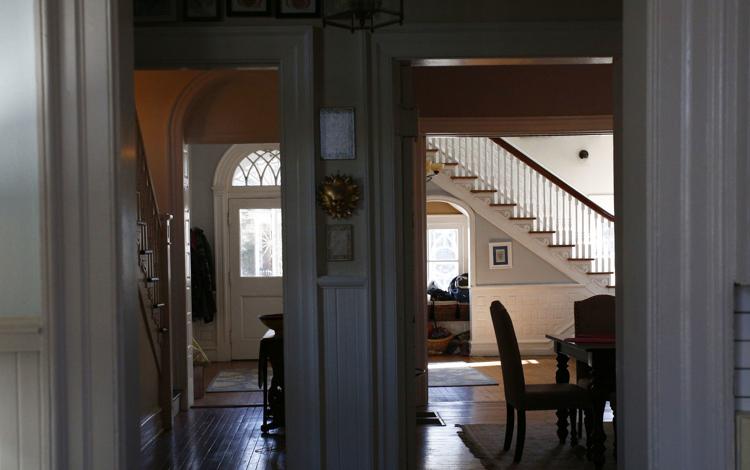 Smallshaw 06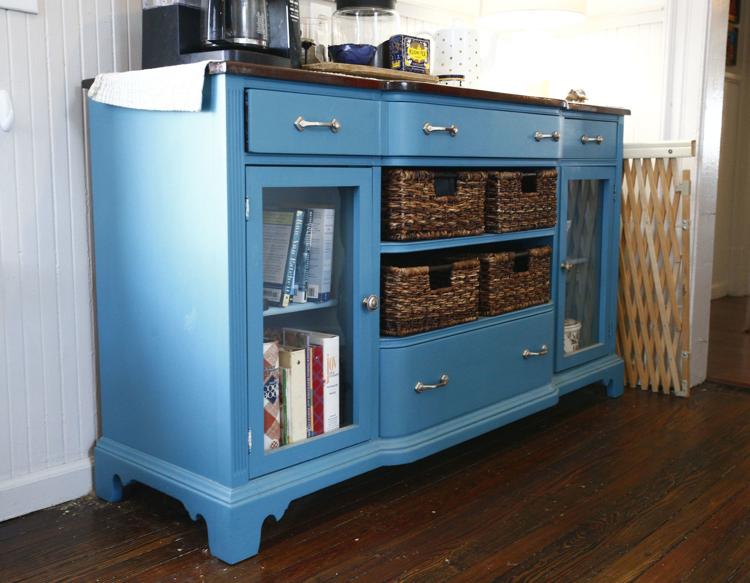 Smallshaw 05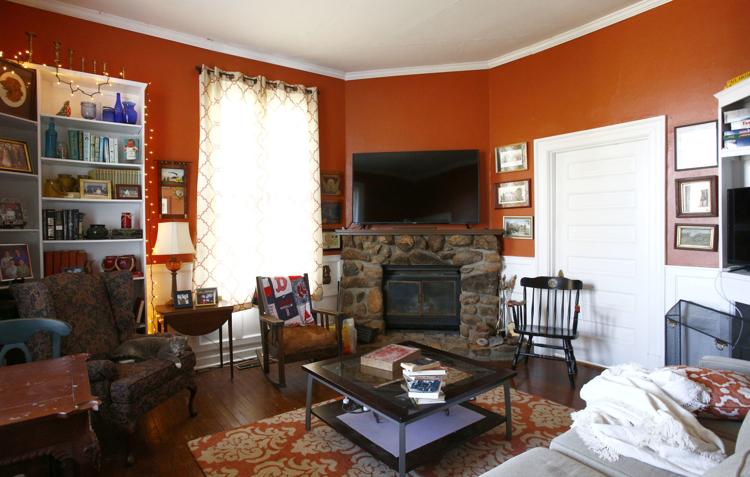 Smallshaw 04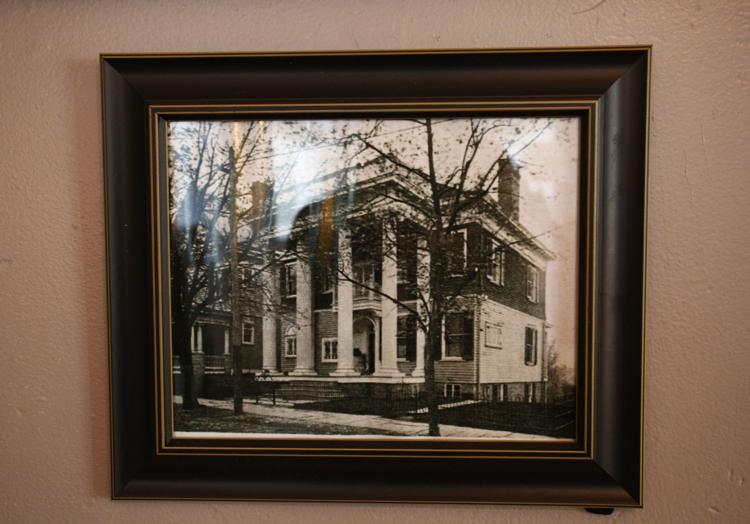 Smallshaw 03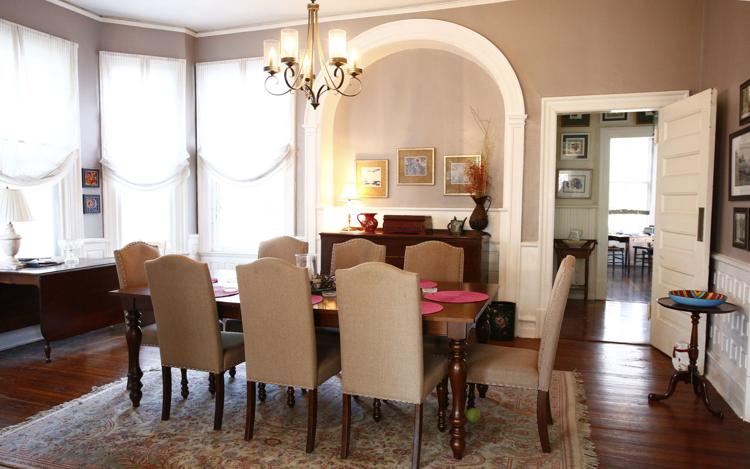 Smallshaw 01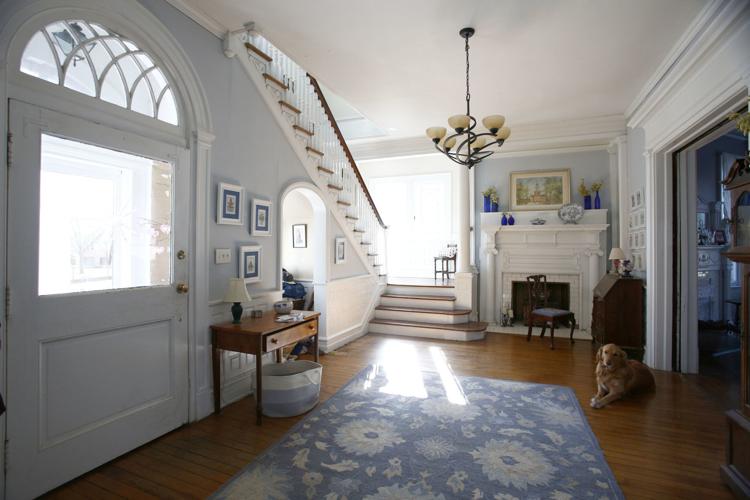 Welcome Home 08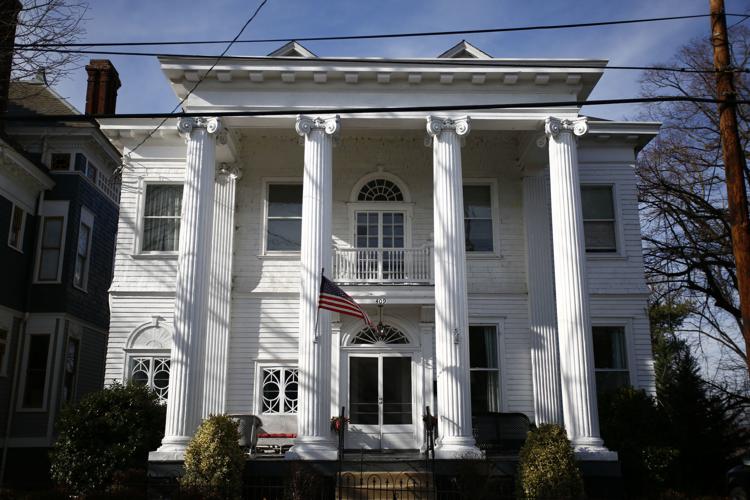 Welcome Home 01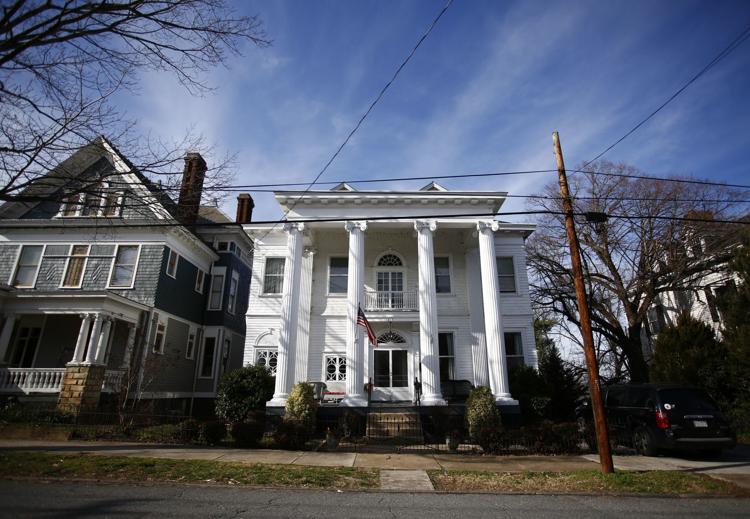 ~~ VERTICAL GALLERY: HIDE TITLES, UP FONT SIZE ~~
Sidener is the special publications editor for The News & Advance. Reach her at (434) 385-5539.