Five years ago, musician Jeff Carl released a music video for the song "Here I'm Home," off his first EP.
An homage to Lynchburg, the song made the rounds online and became a sort of community anthem.
"I just had no idea that it kind of had this kind of cult following," he says. "Local high schools were calling, 'Can we use that song for our graduation? Can you come perform at the graduation?' … That music video took on a life of its own that I wasn't aware about even though I made it."
Carl has been in and out of Lynchburg since the release of the song, trying to find his new home in the world, both physically and musically. The release of his second EP, "Survive," which dropped last month, marks a turning point for the artist.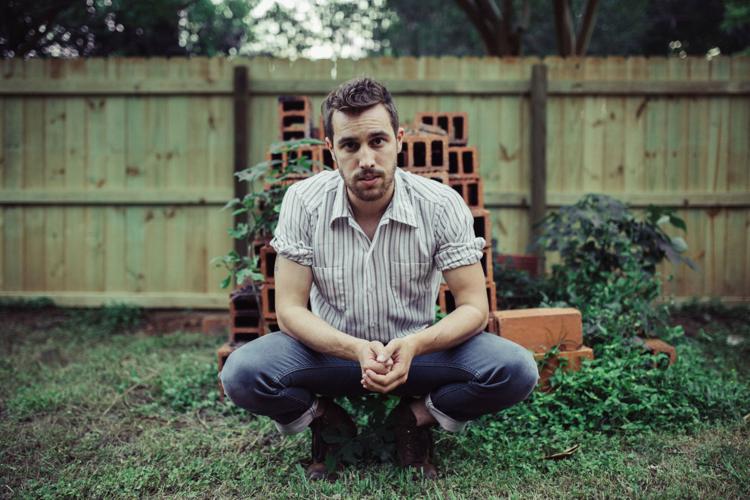 Over the six-track emotional diary, Carl's soaring falsetto and heart-on-his-sleeve vocals create a vibrant journey of highs and lows that pulls the listener into his world of hope, heartbreak and healing.
And one of his first performances since its release will happen right where it all started, back home.
On Saturday, Carl will perform at the Academy Center of the Arts' Donor Recognition Party, which thanks those who contributed to the organization's historic theater restoration campaign, a $16.6 million fundraising goal that was reached last month
The Academy also has opened up a limited number of tickets to the general public, which are on sale now.
"When he played at Lynchstock, there [were] probably 300 to 500 people singing, dancing and jumping up to ['Here I'm Home']. And they knew the lyrics," says his manager Jonathan Smalt, best known in Lynchburg as the co-founder and director of operations for the spring music festival.
"I think that was one of the reasons the Academy wanted him to perform it, because it is talking about the city and how special the city is."
Beyond that, Smalt says, Carl's music transcends generational gaps with songwriting styles that harken back to the style of Harry Nilsson and Randy Newman while still having a modern sound.
Carl says getting to perform at the donor appreciation party to celebrate the arts center reaching its financial goal is an honor.
"I'm really honored to be considered and happy to be a part of that rejuvenation of arts spaces," he says. "I love Lynchburg, and I'll promote any additional arts community, arts hub, in Lynchburg."
Carl moved from his native New York to Lynchburg in 2008 to study worship and music studies at Liberty University. He was there for two years before deciding to take a break from studying.
During the two years that followed, he stayed in the area, working at Bull Branch and Rivermont Pizza, while he released that first EP.
Just as the music video for "Here I'm Home" hit the web, Carl headed out west — in what he calls "a very 21-year-old plan" — with no idea where he was heading or even where he'd live. He spent six months hopping from Flagstaff, Arizona, to San Diego, L.A., Santa Cruz and, finally, San Francisco before heading back east.
Eventually, he moved to New York City, planning to break into the music scene there.
But, slowly and over time, he stopped playing music. He settled into a relationship. He worked two jobs.
Then three years had vanished and he hadn't performed.
"I was comfortable. I was enjoying myself, but I was kind of living a lot of another life, not my music self, which at the end of the day is pretty much my main core identity, just for myself," he says. "My main passion is my music."
In December, he made the move to Nashville, recorded the new album and did a promotional tour, playing seven shows in seven cities on the East Coast, including a stop at Lynchstock in April.
"He's an absolutely amazing songwriter. He's all these things and you find them all in his songs," says Smalt. "You find the sad bastard. You find the madman. You find the poet. … And then you also find the person who's willing to step back, step up to keep walking when it's really tough."
Carl also hit a new milestone when he heard his single, "Sleeping with a Ghost," on Lightning 100, Nashville's independent radio station.
While Carl will introduce the city to his new music during the Academy performance, he knows that he will likely always be known as the singer-songwriter of "Here I'm Home."
"That song has still carried over," he says. "Throughout the years, people have still kind of reached out and showed a love for it. I can't deny that release, Lynchburg-wise, that song still holds some meaning and is the reason why this gig came together, for sure. The greatness of Lynchburg lives on its own, and thankfully, through that song."
How does your background in classical piano help the music you create now?
"I took piano lessons for like 10 years, five to six of which were classically based, and then [played in] a lot of church music groups and traveling Christian groups and bands with friends — all that mixed into those years. A lot of that church stuff was interesting. That is a major part of where my music is planted now in just the style of playing. I was loving the classical music, it was a major thing for me and it helped my piano playing a lot. I was really obsessed with it.
"At the moment I started playing with church music, there's just a different form in thinking about how to play piano with chords. This new style [that] I wasn't used to, compared to the classical music. And that's what [opened] the door for me — realizing I can write my own stuff with that kind of playing. Not necessarily writing it out Mozart-style on a sheet of paper, but just how to stretch your chords differently and [it was] a little more accessible way of making tunes."
What happened in New York that you basically stopped playing music?
"I was writing the whole time I was there and building this catalogue of new music from my experiences of leaving Lynchburg, moving to New York. But, then, I kind of got too comfortable. I was living in a little bit of a fog, just from life in New York. Instead of making music, I was just living. And then everything fell apart the fastest ever, but in a good way, a healthy way, that made me zoom out and reprioritize some things and gain some perspective.
"I called my friends and said, 'I'm probably sitting on like two albums worth of new songs that are bubbling up and I'm getting ready to explode if I don't make something out of them.' Turns out life is not a period of time, but a period of singular days and one day at a time was making sense in my life, and then three years later, it's like, 'Oh my gosh, what have I been doing?'"
What can you tell me about "Survive?"
"I was thinking a full-length album [but] then when we were starting to think about … an EP. [It's] a little more accessible, six songs instead of 13 or 14, even though I'm anxious to get all these songs I'm sitting on out. … [It's] just kind of an exploration from beginning to end of what I've experienced over the last few years.
"As far as the survival theme, we kind of liked the idea that it was just survival through self. Getting myself out of a creative hole I've gotten myself into. But just survival of the ups and downs of relationships and exploring what it means to be close to someone like that. Just in general, survive was the theme we liked, especially if you've loved the conflict of coming back out of the silence of the last few years."
Can you tell me about the moment when you heard your song, "Sleeping with a Ghost," on the radio for the first time?
"It was while we were on tour, actually. We were in New York and I was at [a] coffee shop and we didn't know it was going to be played that day. Jon Smalt [his friend and manager] had had a meeting with one of the guys from Lightning [the Nashville radio station].
"It was really incredible. He called and all of a sudden I get this text — my little brother and I were working on a music video in the coffee shop — and all of a sudden I get a text that's like 'Jeff, Lightning's gonna play your song in like 20 minutes. Get a post up on all your social stuff really quick. Tell everyone to tune in.' I literally wasn't done with all the social media [posts]. … We went to the website to get the link, cause you can listen live online. I just thought they were going to pepper it in somewhere near the end of the hour. We thought we had time.
"Literally, within the first five minutes, they finished the hello and Artist of the Week song and then the next thing out of the DJ's mouth was 'This next guy is the DJ Pick of the Week. His name is Jeff Carl, he's the new guy in town.' He starts to talk about it and I was freaking out. We didn't know they were going to select it as DJ Pick of the Week, so it's cool because they play it at other times too. My little brother took out his camera and was filming my reaction."