When people think of fashion, they don't think of Central Virginia, says Victoria Watts, founder and executive director of Let's Talk Fashion Virginia.
"I heard a lot of people say that there's [nowhere] to shop here," she says. "They'll go to D.C., they'll go to Raleigh. Anywhere outside of our region just to shop, to find trendy, unique clothes."
But, Watts says, that's not the case.
"We actually offer a lot of retailers and boutiques, who have started here and have been here in the community," she says. "Even over the last couple years, we've seen a little bit of an upward trend of the opening of retail stores and boutiques that are locally owned."
Watts and Let's Talk Fashion Virginia, which she founded earlier this year, plan to change that perception with the first annual Central Virginia Fashion Week, which aims to connect local consumers with emerging stores and designers in the area.
"That Victoria was able to take something as huge as New York Fashion Week and bring it to a local scale and [is] still making it huge … is amazing," says Rebecca Sturm-Clauser, director of marketing and membership for the Retail Merchants Association, which has sponsored Central Virginia Fashion Week along with the Downtown Lynchburg Association.
"Everyone from the models … to the hair stylists, to the makeup artists, to the designers and the businesses, they've all pulled together and they're working together to sustain a local community," she says.
Central Virginia Fashion Week has been running throughout the week, highlighting various stores in the area, including downtown's Live Trendy or Die, Forest's Western Ways and Altavista's Pretty Please on Broad.
A Lifestyle Runway Fashion Show, featuring lines from locally owned retailers, will be held at 7 p.m. Friday, and the week will conclude Saturday with a haute couture fashion show, featuring collections from seven Central Virginia designers, one of whom now lives in the Hampton Roads area.
"In Lynchburg, there are a great deal of talented artists, painters, photographers and other creatives," says Shaun Spencer-Hester, director of the Anne Spencer House and Garden Museum and one of the designers participating in the fashion show.
"There is a place for fashion design too. The best compliment any fashion designer can receive is to see their work appreciated and, especially, worn."
The haute couture fashion show, which is an all-white affair — a nod to fashion's rule-breaking tendencies, since the event is after Labor Day — features a variety of garment styles ranging from casual and luxury lines to men's accessories and handbags.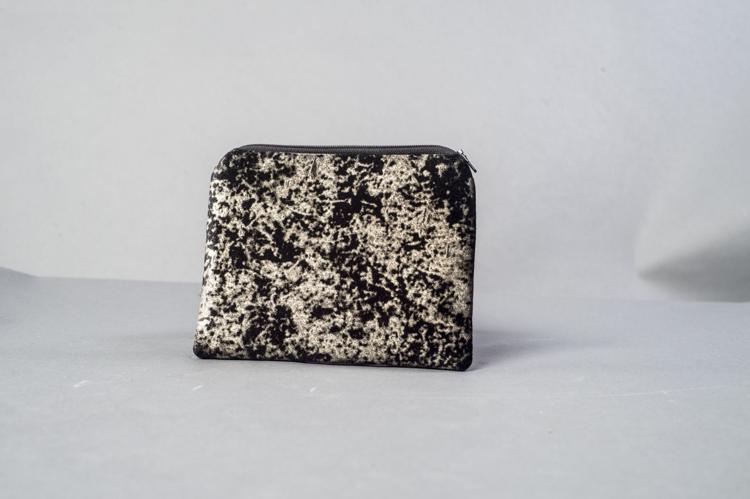 While those who attend are encouraged to wear white, the fashion presented in the collection will feature an array of colors, highlighting the show's theme of graffiti, specifically the vividness of the paint incorporated in street art.
"You can get a very well-made, custom-designed garment from right here in Central Virginia," Watts says. "A good portion of what's going to be designed is actually [ready-to-wear]. So, what that means is if you like what you see on the runway, that designer can either sell you that piece or make you one using your measurements."
Last week, each of the designers participating in Saturday's show took some time away from their sewing machines to talk to us about their love of fashion, their inspirations and their take on graffiti.