The 2018-19 college sports season concluded at the beginning of the month, capping Liberty's first season as a member of the ASUN Conference. There was plenty that happened in the new conference, in addition to the football program's conclusion to transitioning to the Football Bowl Subdivision. We will look back at the top 10 moments, events and storylines that defined the Liberty athletics season, with two moments at a time for the next five days.
Let's start with No. 10 and work our way to the top storylines.
10. Field hockey and women's lacrosse advance to tournament finals
Two of the newer programs in the athletic department enjoyed strong seasons, and both were on the doorstep of securing berths into their respective NCAA Tournaments.
The field hockey program completed its eighth season and is an associate member of the Big East and again advanced to the conference tournament title game, only to fall to perennial national power UConn, 5-3. The ladies finished the season with a 13-6 record and were ranked 16th in the final Penn Monto/National Field Hockey Coaches Association poll.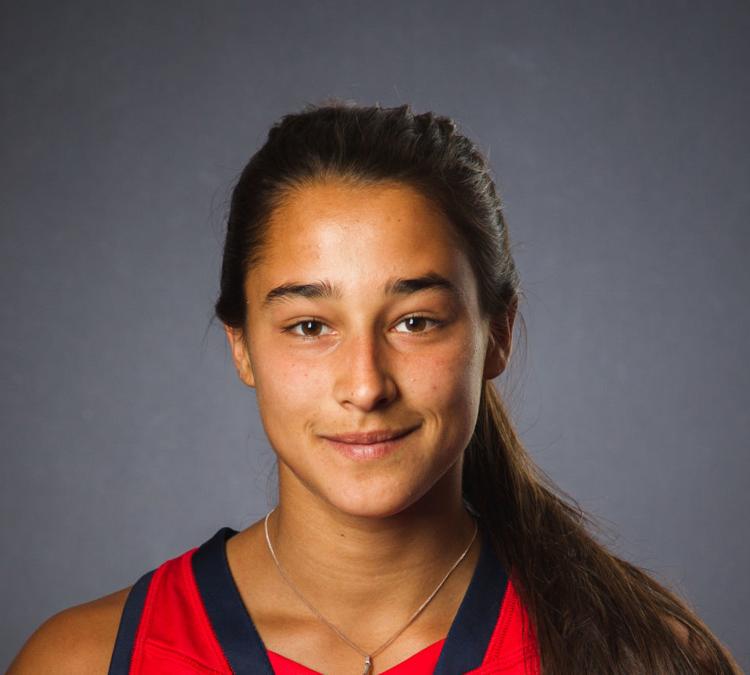 Women's lacrosse recently completed its 10th season and set a record for most victories in a season with 14. The squad went 5-1 in the ASUN and advanced to the conference tournament title game, losing to Jacksonville 20-18.
The program has taken big leaps under Kelly Nangle, who has guided the Flames for six seasons now. After not posting a winning record in the program's first eight seasons, the Flames are 27-10 in the past two seasons with a combined conference record of 11-2.
9. Swimming wins CCSA championship
The Liberty women's swimming & diving program always faced a large hurdle when it came to meets — there was no diving program. That meant the Flames often had to face significant deficits in the team standings heading into the swimming events.
That changed this past season with Jake Shellenberger's first recruiting class with divers included, and the victories came in bunches. The Flames posted their first undefeated season with a 15-0 record and then won their second Coastal Collegiate Sports Association (CCSA) conference championship in authoritative fashion by nearly 200 points at Liberty Natatorium. Liberty ended Florida Gulf Coast's four-year reign as champion.
The program competed in the New Mexico State Duals — the same weekend the football program was playing the Aggies in Las Cruces — and it also hosted BYU in a five-team meet in late October. It marked the first time a BYU athletic program competed at Liberty.
Alicia Finnigan capped her stellar four-year career with a fifth-place finish in the 200 butterfly A finals at the Winter National Championships and a title in the 200 fly at the CCSA championships.