APPOMATTOX — Tyler Gilliam just about does it all for the Raiders.
He can catch, and he can run. The numbers prove it.
On the occasions Appomattox has to punt, Gilliam shows up again. And when the Raiders are on the other side of the kick as the receiving team, Gilliam is there, too.
Punter, kick returner, receiver. Gilliam is an all-around threat for the Class 2 team, which will make its fourth appearance in a state title game in five years Saturday. Gilliam and the Raiders take on Stuarts Draft at 4:30 p.m. at Salem Football Stadium.
"It is pressure," Gilliam said of his team playing on the state's biggest stage, "but we don't really look at it that way.
"We just [took] it one week at a time and getting to be the best team that we can be, and hopefully that just carries on. Winning the state championship would definitely be the reward."
Winning the state championship would give the Raiders a 12th consecutive victory this season, along with a 22nd triumph in 23 playoff appearances and a fourth ring — all accumulated since 2015.
For Gilliam, though, those numbers aren't quite so high. He's a senior, and many of his classmates aim to hoist the championship trophy for the third time in their high school careers. But not Gilliam.
Gilliam, in his first-ever showing as part of an Appomattox County High football team, aims to etch his name in the history books by picking up his first ring.
"I never thought I'd be here on the football field," Gilliam, known as a basketball star around the high school, said before practice this week.
On the basketball court, he is the floor general, the point guard who runs the offense, and knows how to score, too. He averaged roughly 16 points, six assists, seven rebounds and 4.5 steals per game last season.
On the gridiron, Gilliam doesn't play the same role, but his role is no less important, coach Doug Smith says.
In fact, Gilliam, in his lone season for the veteran- and star-laden Raiders team, has been one of the most important pieces of the Appomattox offense and special teams units.
"He's that component we didn't have," Smith said.
The coach called his standout senior one of the best kick returners in the state, explaining he averaged somewhere between 30 and 40 yards per return.
Gilliam stands out as a punter, too. In his most important game to date last Saturday, he punted three times for an average of 39 yards, pinning Graham far back enough to help stymie the G-Men's chances at a comeback in the state semifinals.
The art of punting, like playing the game itself, was new to Gilliam, he said.
"I actually have never done anything with kicking a ball," he explained.
But coaches asked him to try, and he delivered.
The process of adding punting to his kick returning and receiving duties looked similar to the way Gilliam landed a spot on the roster.
Coaches asked, and he responded with the answer they'd hoped for.
First, it was assistant coaches who approached the basketball player. Then, after Smith, as head coach, was convinced Gilliam wouldn't feel obligated to join, Smith took a swing.
Gilliam watched football and was familiar with the sport. But his playing days were long in the past. The last time he stepped on the field in pads was when he was in sixth grade, he said.
His six-year absence from the gridiron didn't matter.
After making the decision to try football out again, Gilliam quickly caught on. And he couldn't be ignored.
"The day he showed up in the weight room after travel [basketball] league, I had a pretty big smile on my face," Smith said. "I said, 'This guy's gonna be good. He's gonna be incredible.'"
Smith knew, from the first day he threw the ball around with Gilliam, the senior would only add to his team's talent.
"We've gotta get this guy the ball," Smith said this week, remembering his thoughts upon those initial looks at Gilliam in his new sport.
So far, the Raiders have done just that. When he's set on the line of scrimmage as a receiver, Gilliam draws plenty of attention from opponents, and rightfully so.
Last week, he pulled down a touchdown reception for 27 yards to help the Raiders past Graham.
He's also become the top receiver for Appomattox with seven touchdowns and 506 yards, which lead the team and account for 40% of quarterback Tre Lawing's total passing yards.
Lawing, Smith explained, can trust Gilliam because he has good hands. Gilliam dropped a pass early in the year, but Smith can't remember a single drop since then.
And for all of his other talent, Gilliam also has the ability to leave defenders in the dust if he gets a step on them — "Oh, he's got speed," Smith said. And his "athletic IQ" sets him apart.
"He's an athlete that sees it and goes and does it. Some guys, you have to show them over and over and over and over and over," Smith said. "You've gotta tell him one time and he knows how to do it. He gets it."
There was a lot to process at first, Gilliam admitted this week, but once he caught on, he quickly realized how much he enjoyed it.
So strapping on the helmet again, and filling his offseason from basketball with time on the gridiron, turned out to be the right choice.
"It's definitely one of the greatest decisions I've ever made," Gilliam said, "to come out here and play with my teammates, my classmates that I've grown up with. It's an unbelievable feeling."
Photos: A look back at Appomattox Raiders football
Appomattox-Glenvar Region 2C football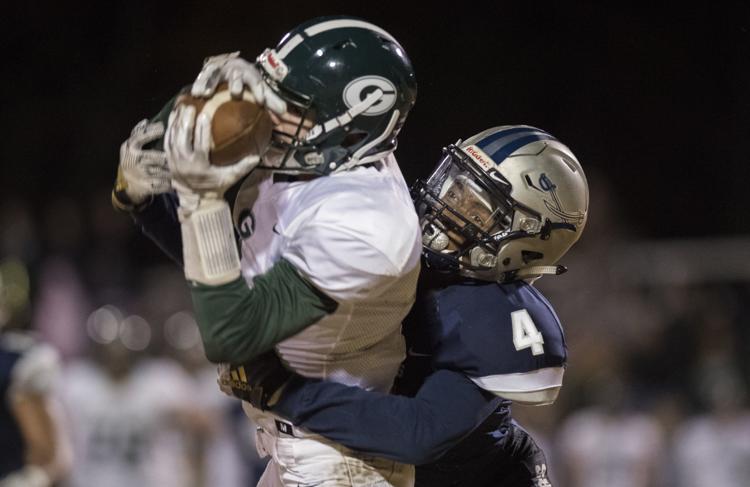 Appomattox-Glenvar Region 2C football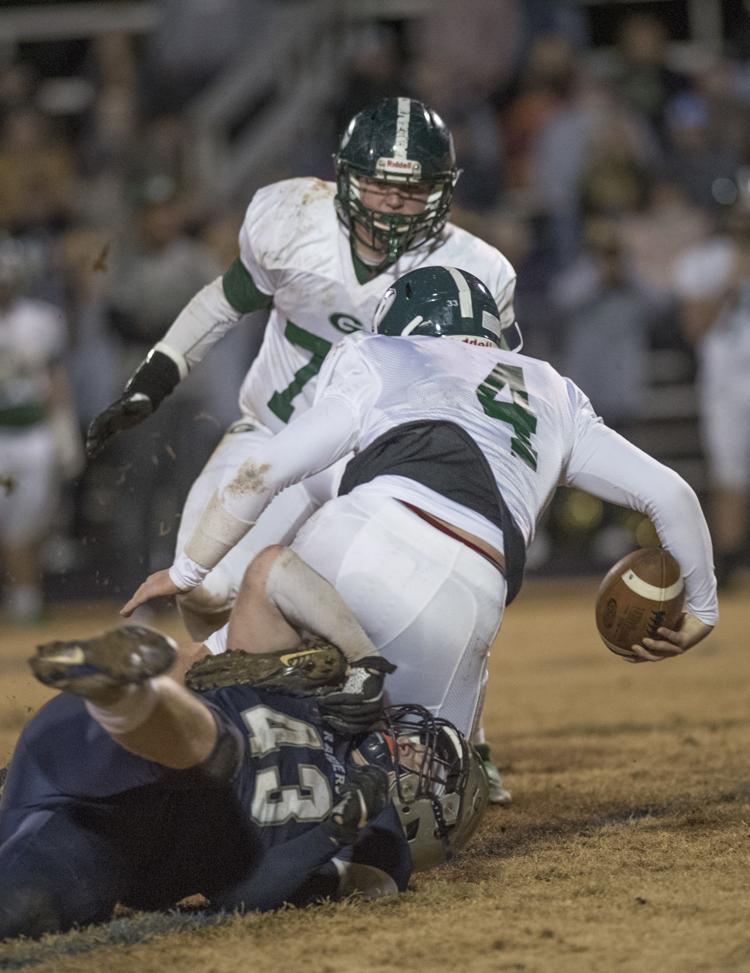 Appomattox-Glenvar Region 2C football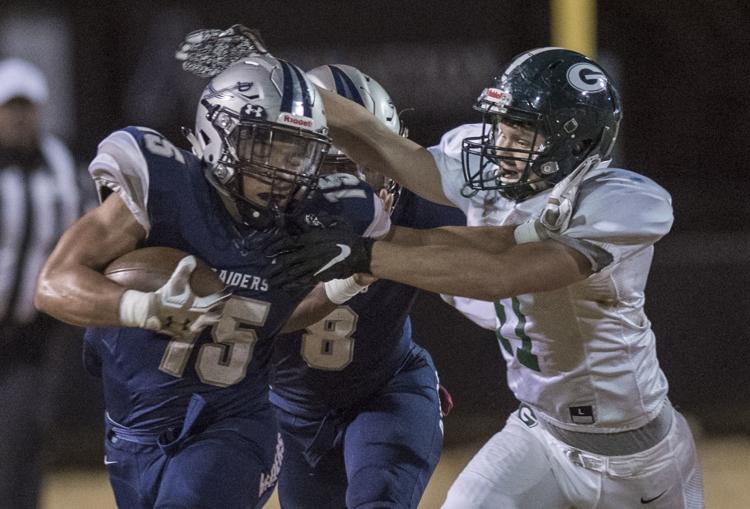 Appomattox vs. Rustburg football 01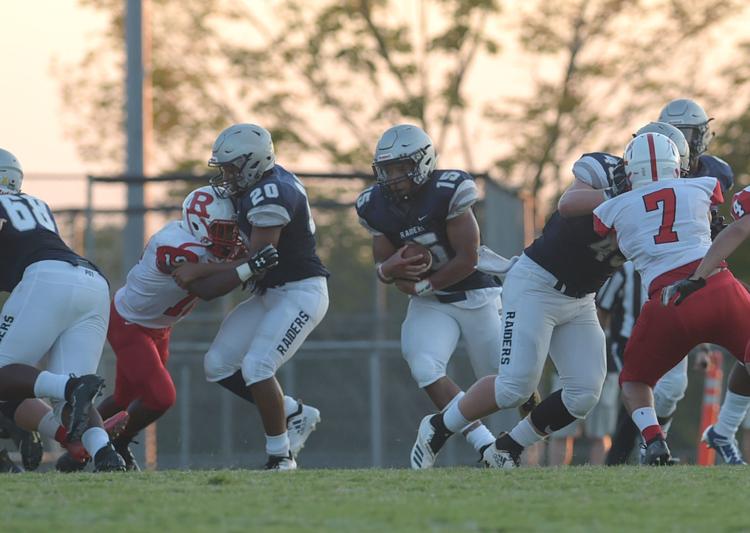 Appomattox vs. Rustburg football 03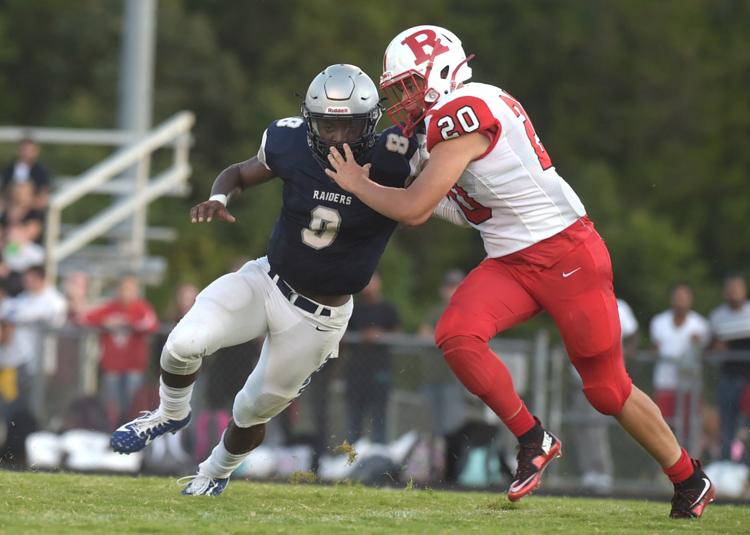 Appomattox vs. Rustburg football 06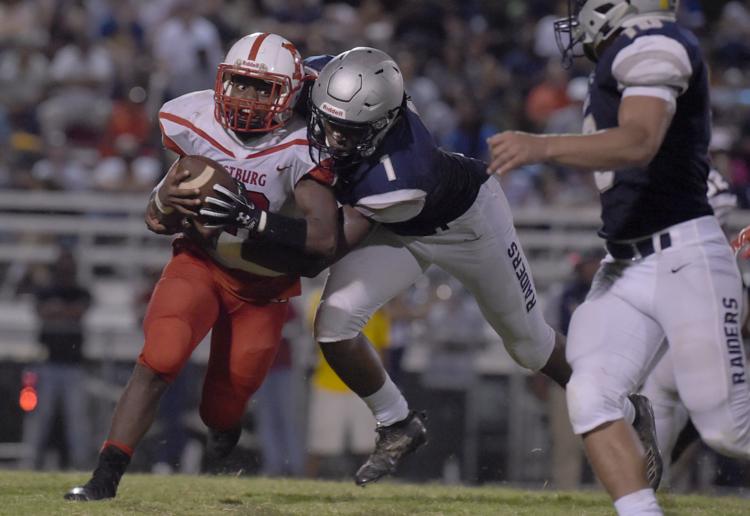 Appomattox vs. Rustburg football 07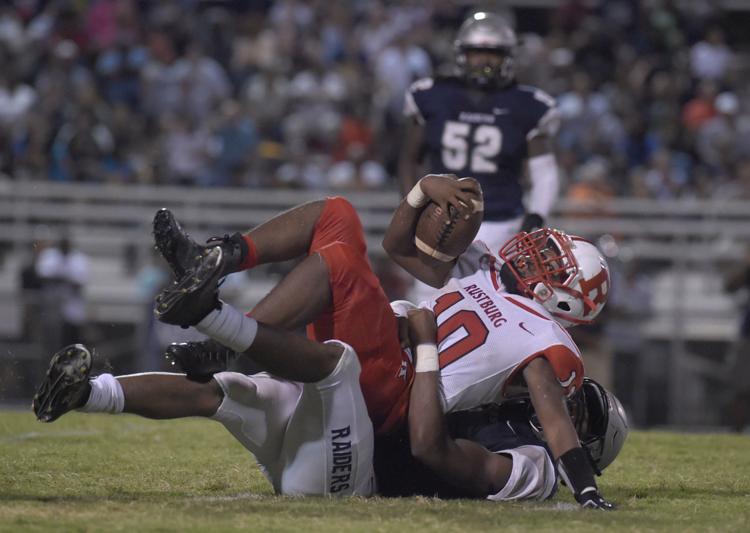 Appomattox vs. Rustburg football 04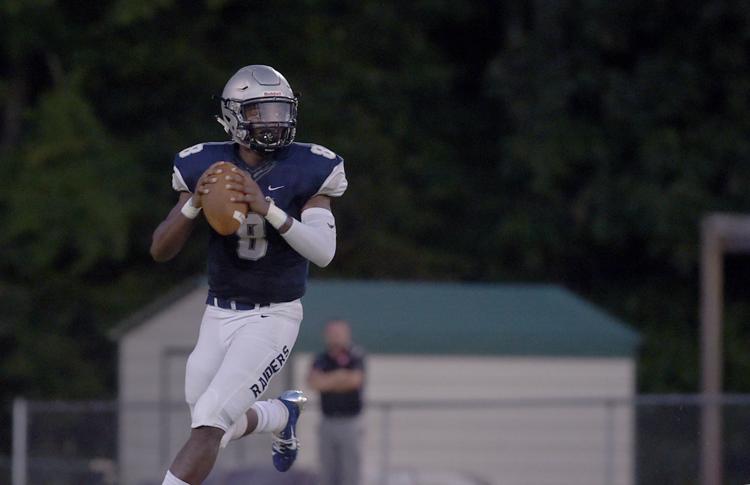 Appomattox vs. Rustburg football 08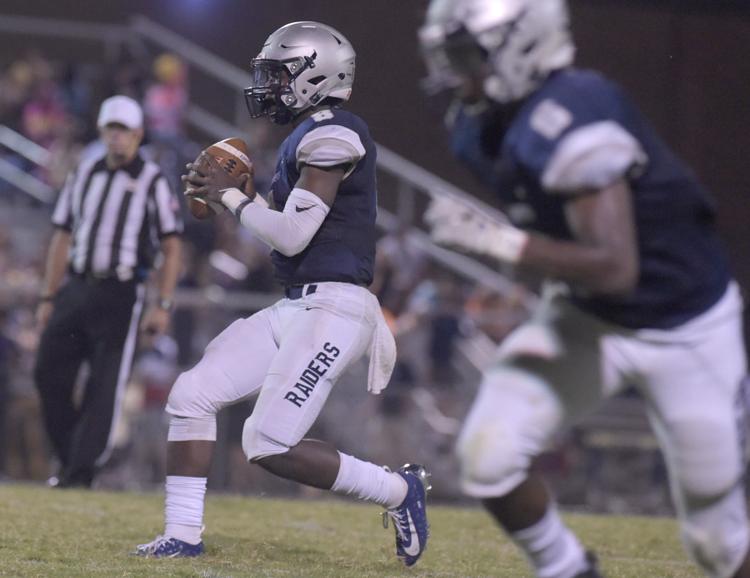 Appomattox vs. Rustburg football 10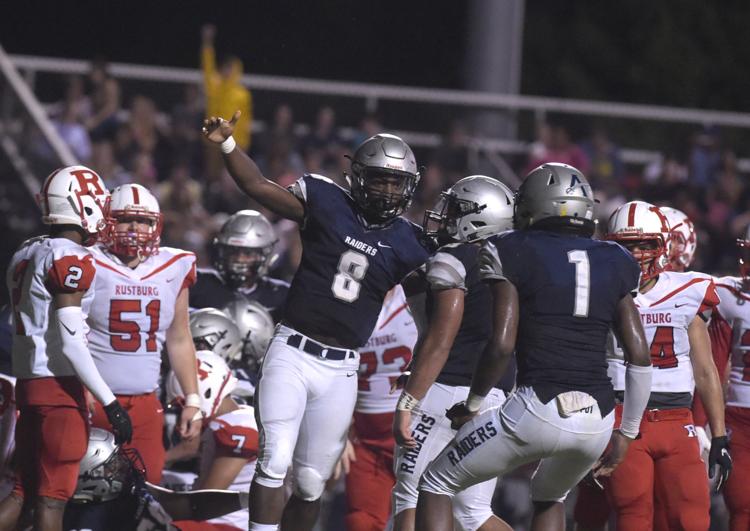 LNA 09012018 Rustburg V Appomattox02.JPG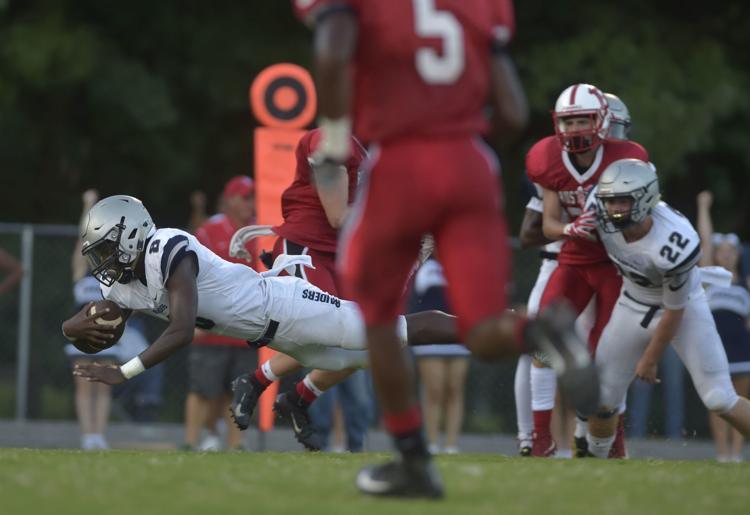 Appomattox Scrimmage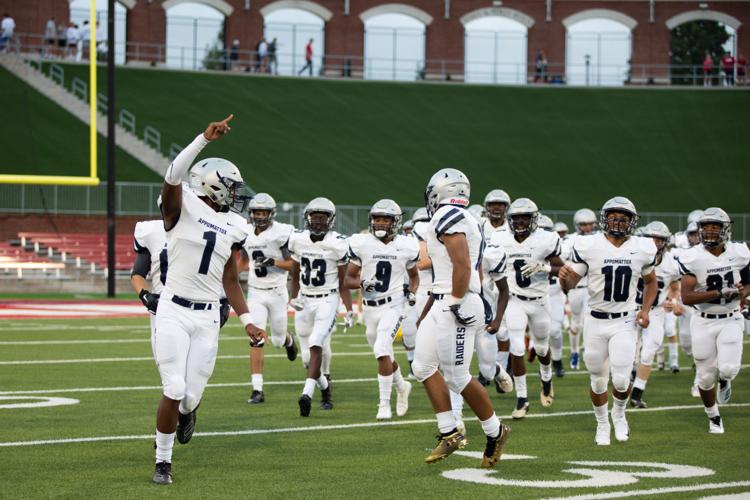 Appomattox Scrimmage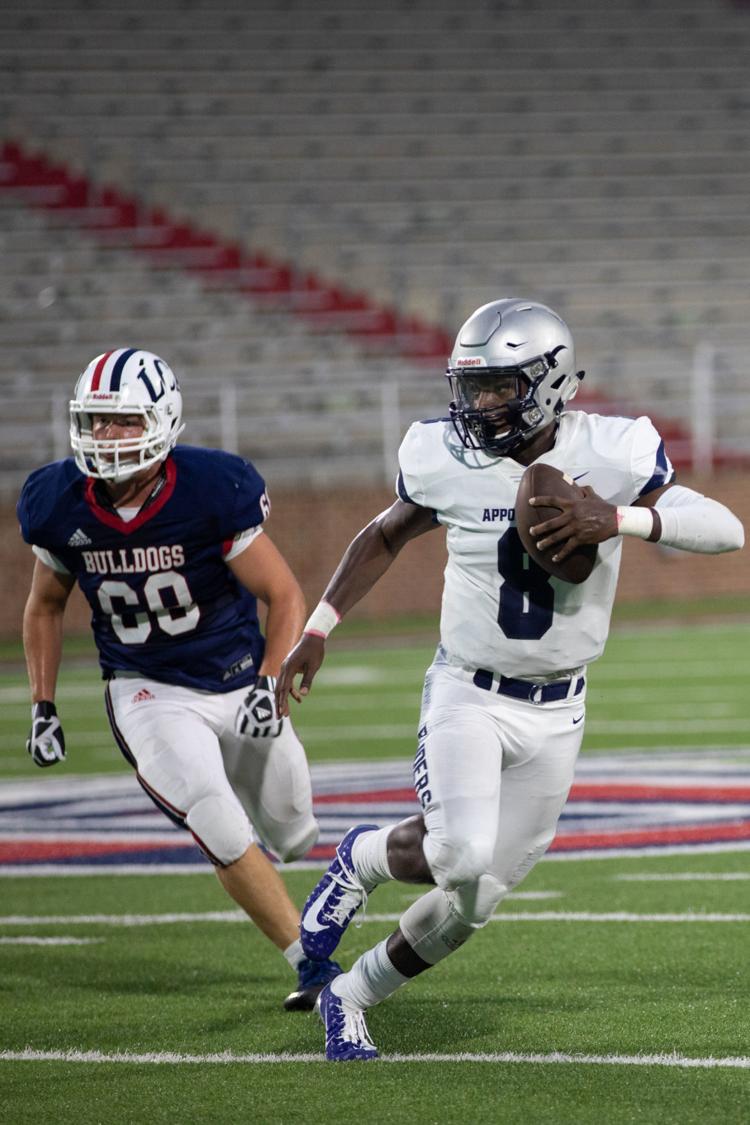 Appomattox Scrimmage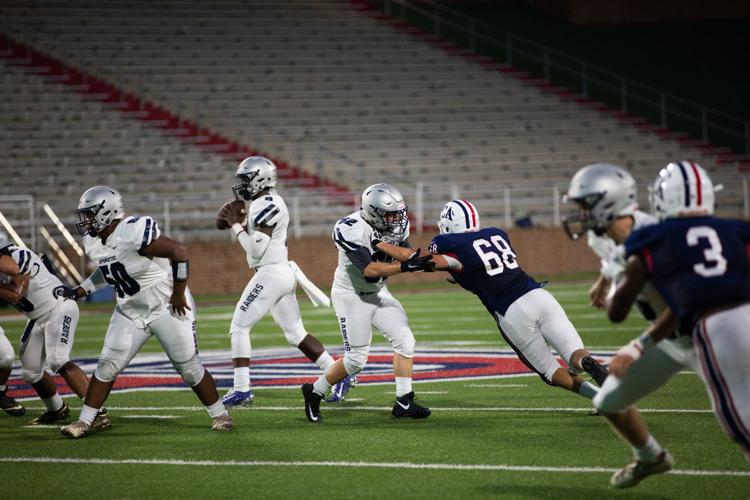 Appomattox Scrimmage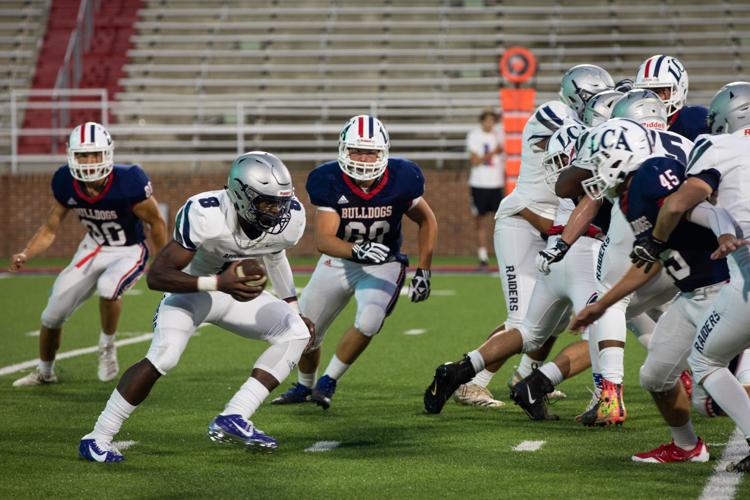 2018-11-23 JLF_181123_hsftbll_Appomattox_Radford_rt01.jpg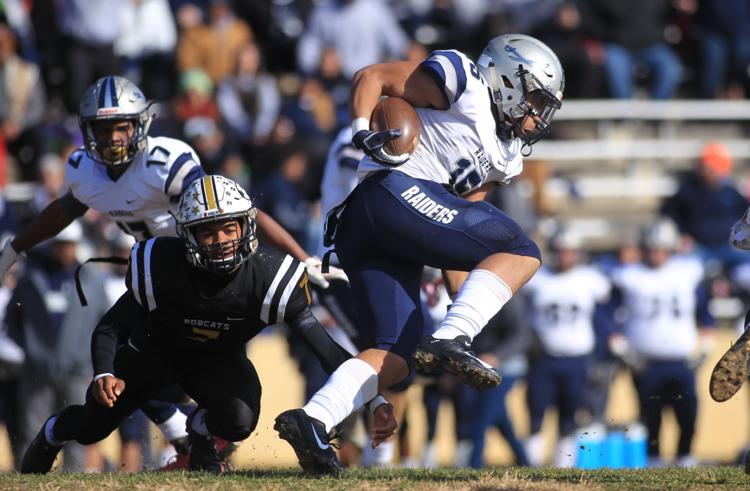 LNA 10202018 Gretna Vs Appommattox 01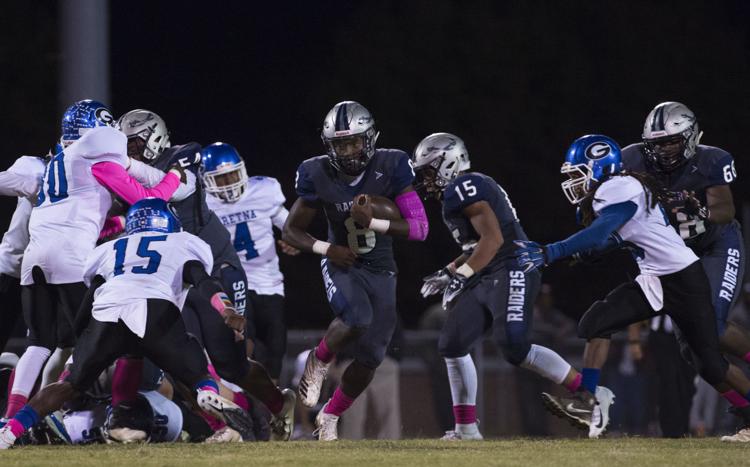 LNA 10202018 Gretna Vs Appommattox 06.JPG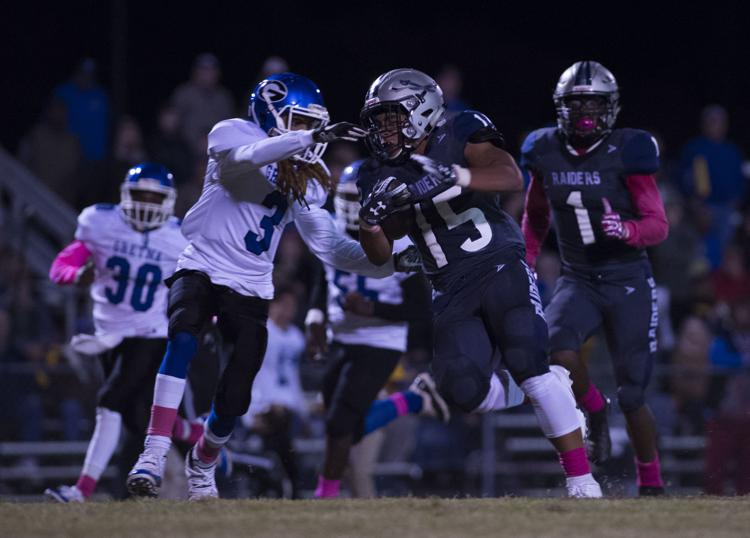 LNA 10202018 Gretna Vs Appommattox 10.JPG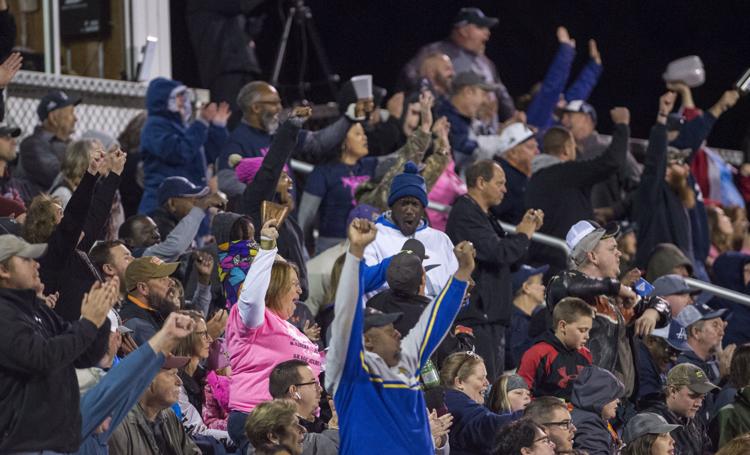 2018-10-19 LNA 10202018 Gretna Vs Appommattox 02.JPG
LNA 10202018 Gretna Vs Appommattox 04.JPG
2018-10-19 LNA 10202018 Gretna Vs Appommattox 05.JPG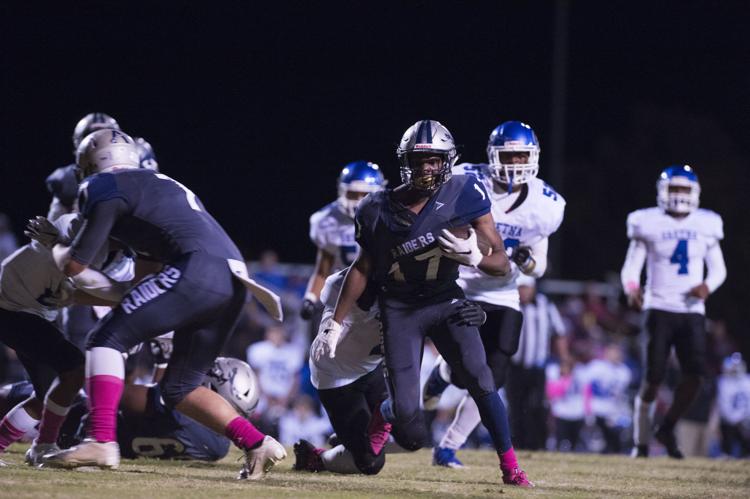 LNA 09012018 Rustburg V Appomattox02.JPG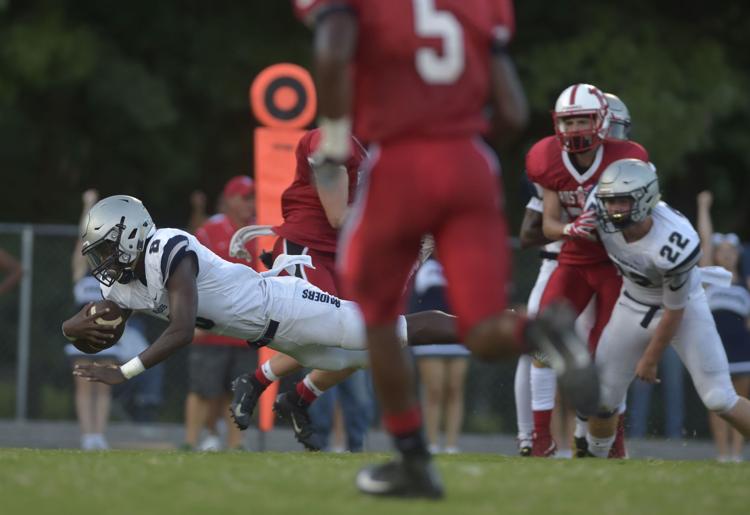 LNA 09012018 Rustburg V Appomattox04.JPG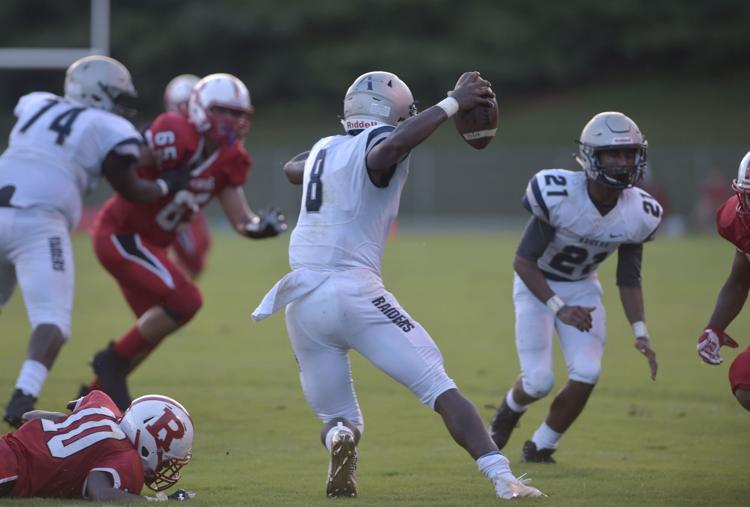 LNA 09012018 Rustburg V Appomattox05.JPG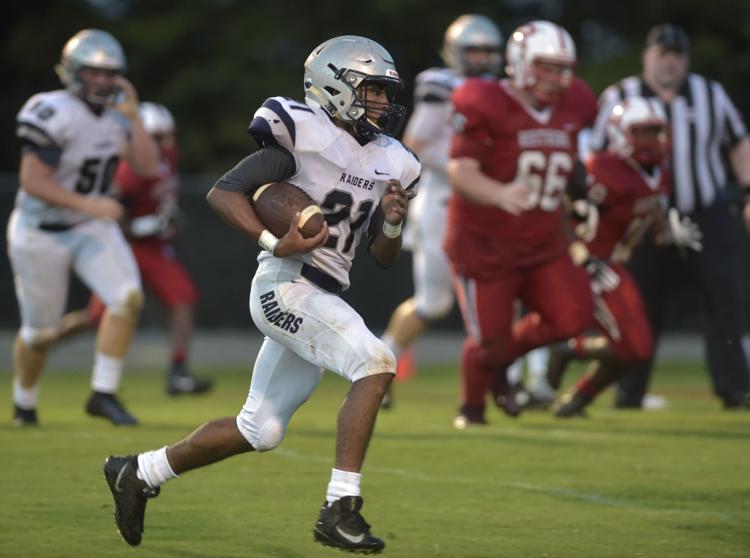 LNA 09012018 Rustburg V Appomattox06.JPG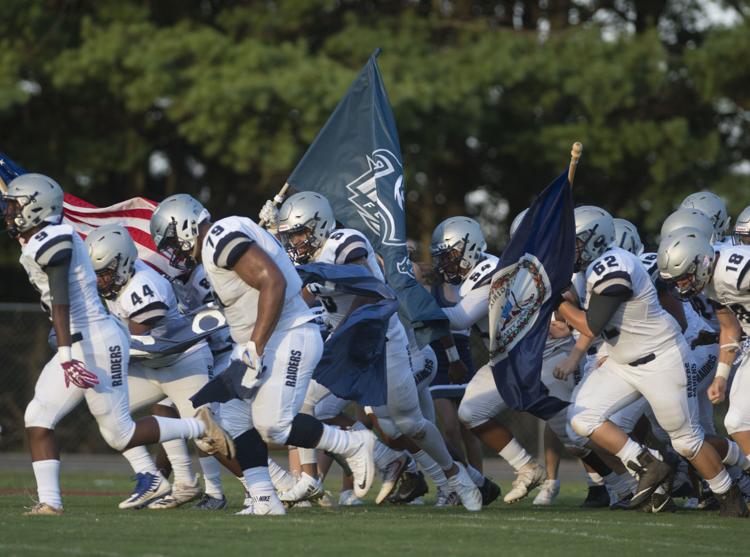 2018-08-31 LNA 09012018 Rustburg V Appomattox01.JPG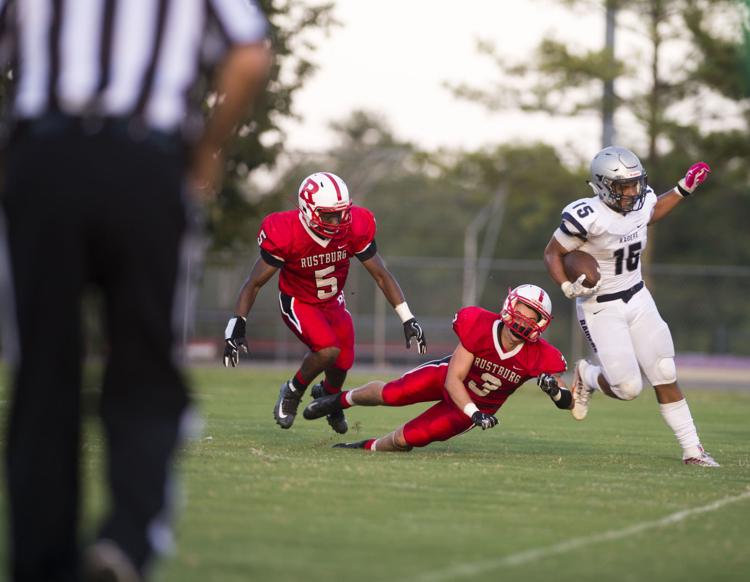 2018-08-31 LNA 09012018 Rustburg V Appomattox03.JPG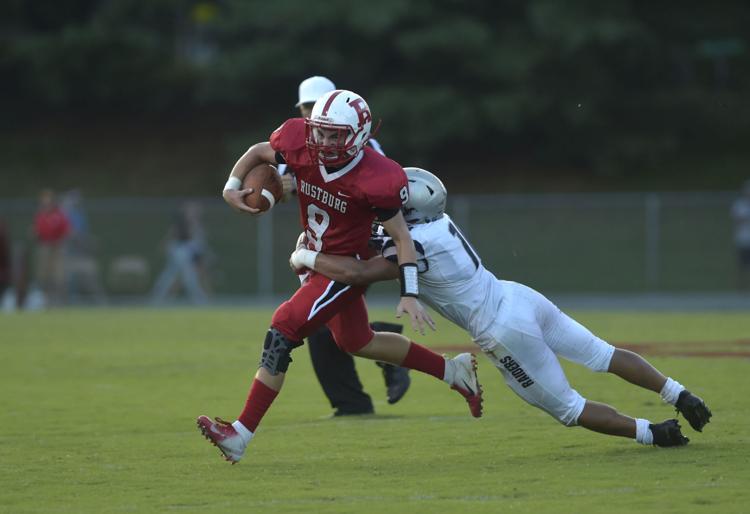 Appomattox Football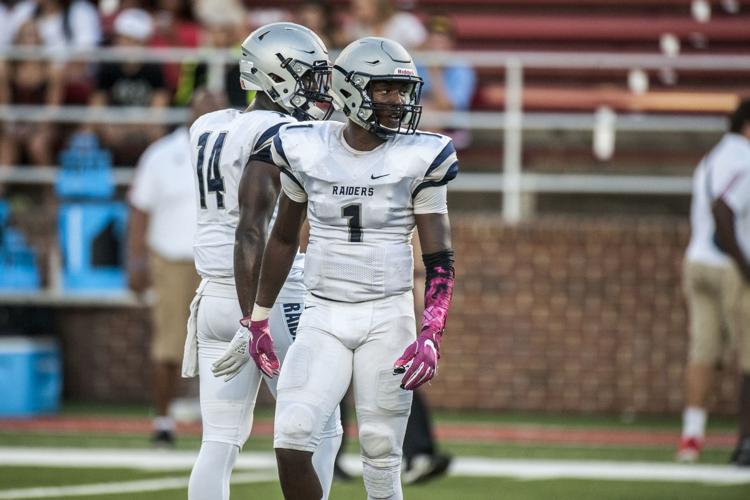 LNA 10142017 ACHS football 08.JPG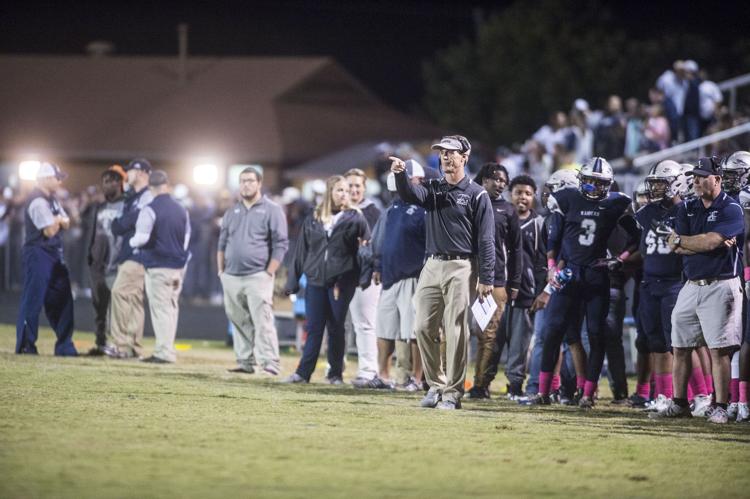 LNA 10142017 ACHS football 09.JPG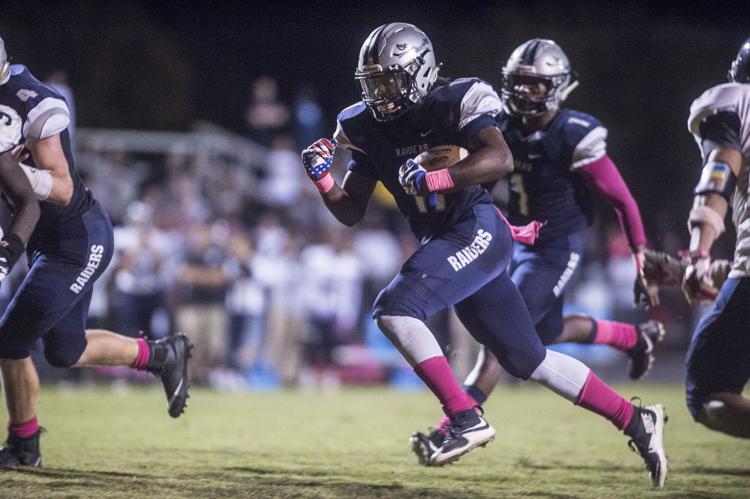 LNA 10142017 ACHS football 01.JPG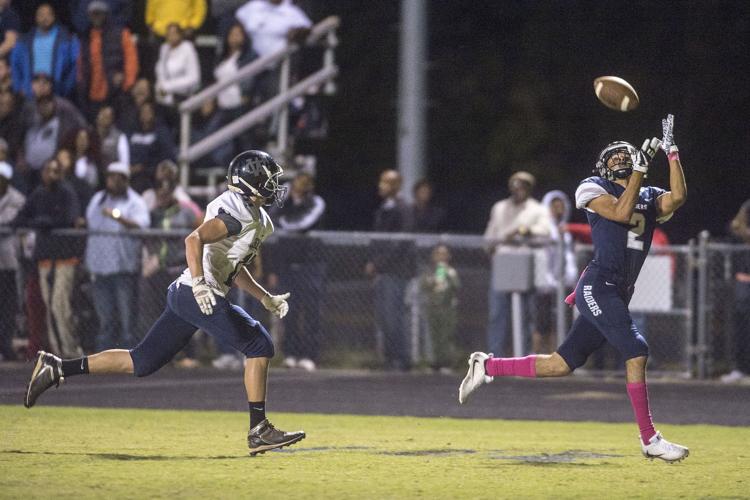 LNA 10142017 ACHS football 02.JPG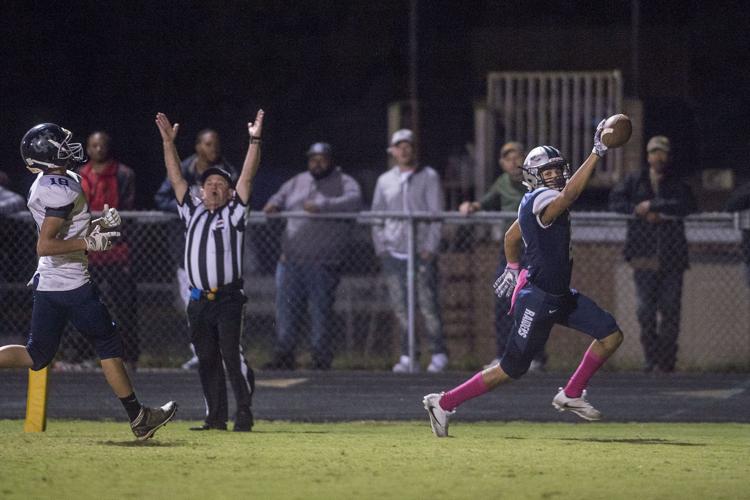 LNA 10142017 ACHS football 04.JPG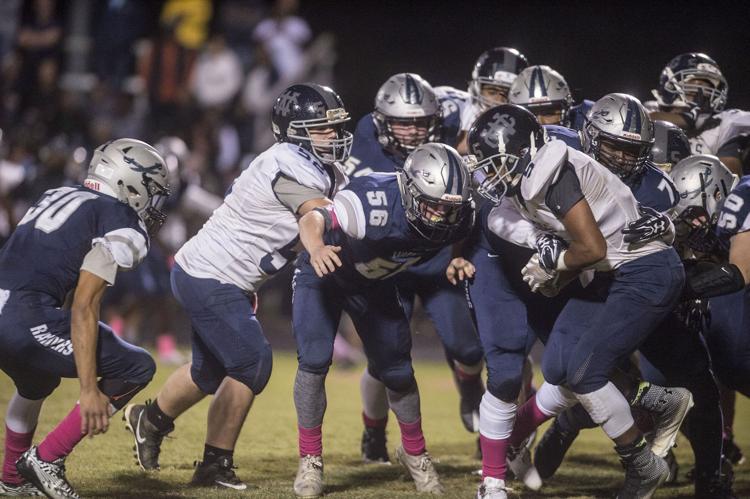 LNA 10142017 ACHS football 05.JPG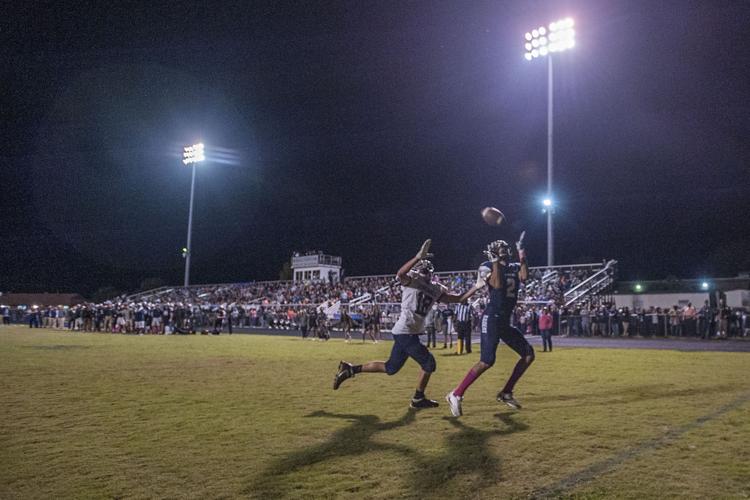 LNA 10142017 ACHS football 06.JPG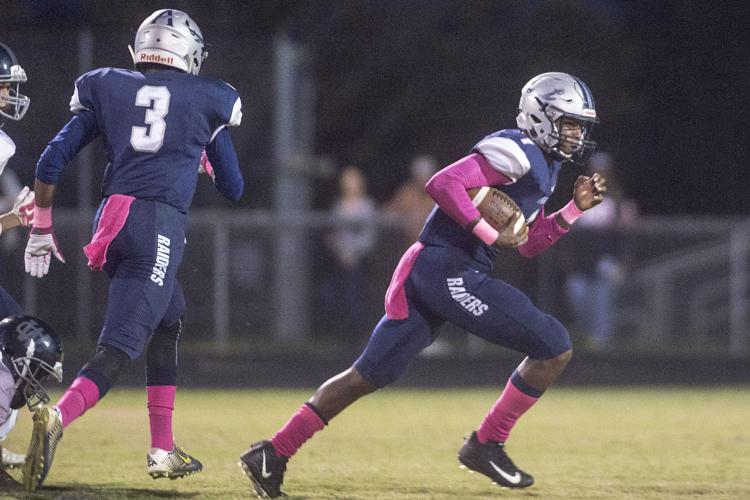 LNA 12112016 Raiders FB 001.jpg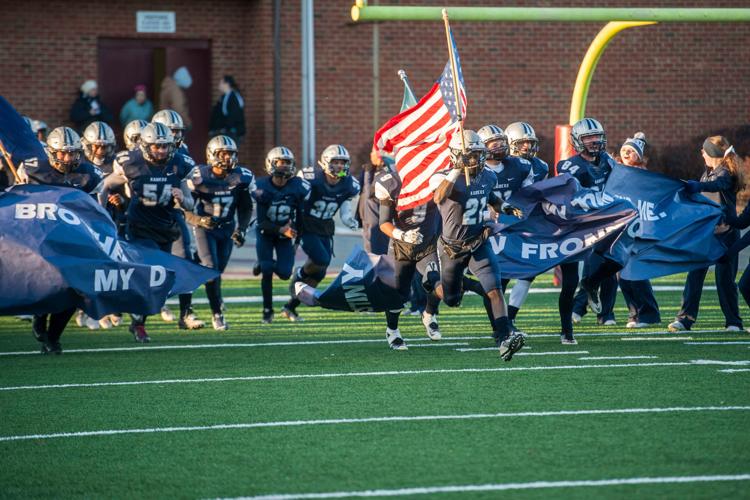 LNA 12112016 Raiders FB 002.jpg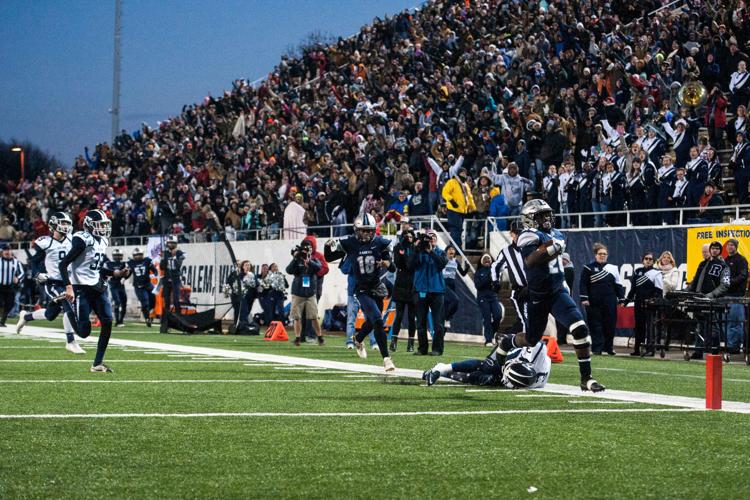 LNA 12112016 Raiders FB 007.jpg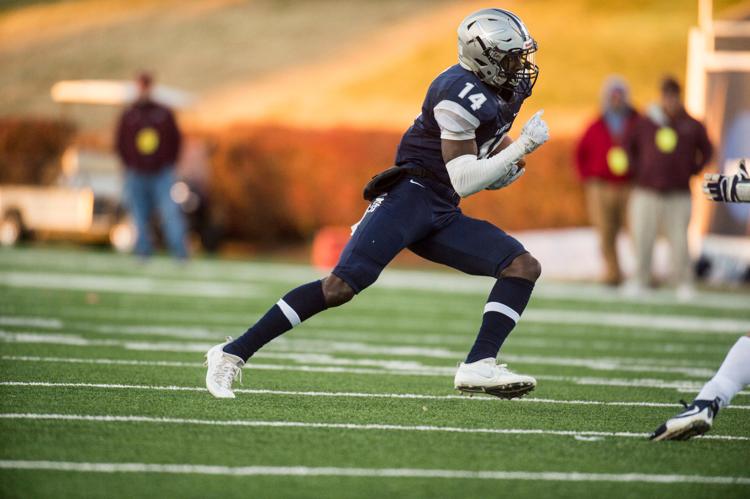 LNA 12112016 Raiders FB 028.JPG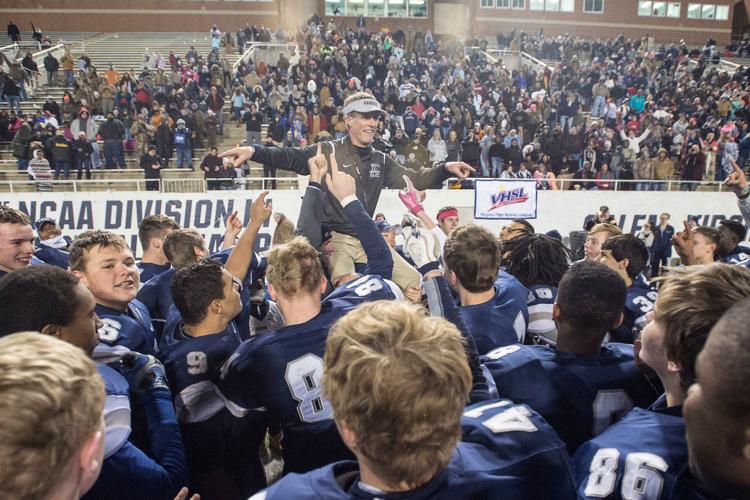 LNA 12112016 Raiders FB 032.JPG
LNA 12112016 Raiders FB 029.JPG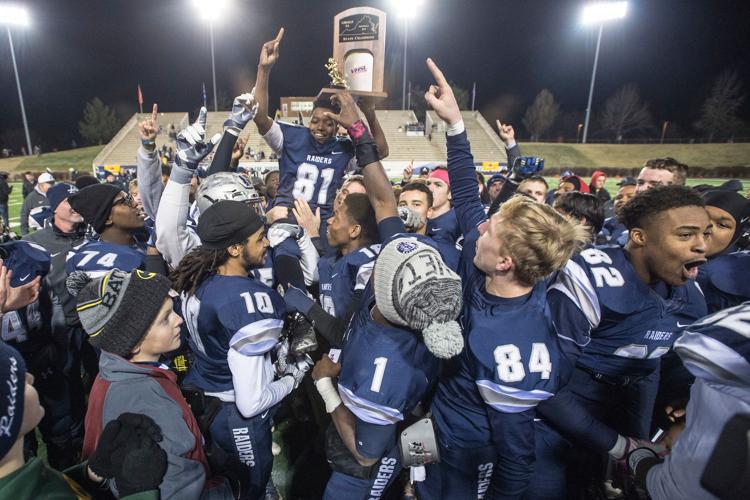 LNA 12132015 Raiders 03.jpg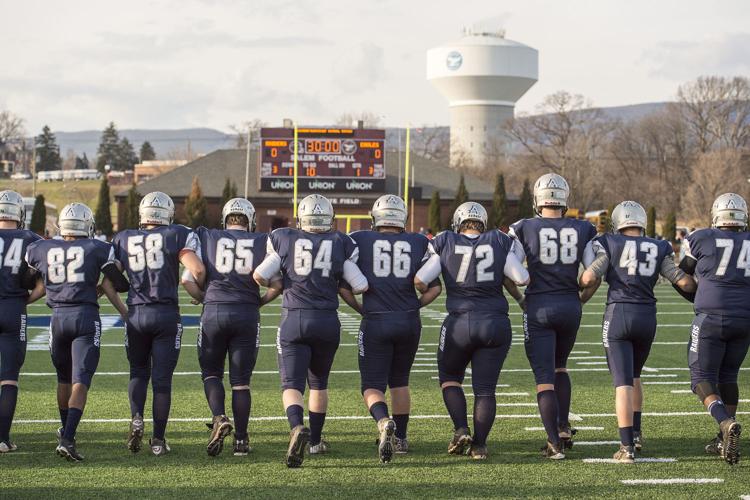 LNA 12132015 Raiders 06.jpg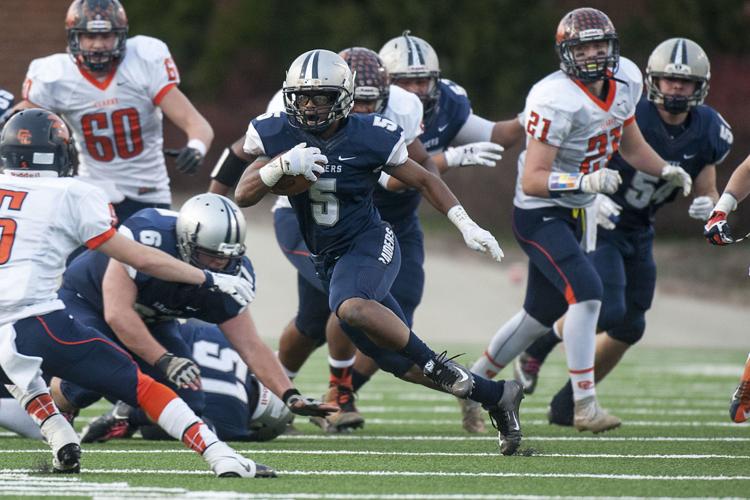 LNA 12132015 Raiders 07.jpg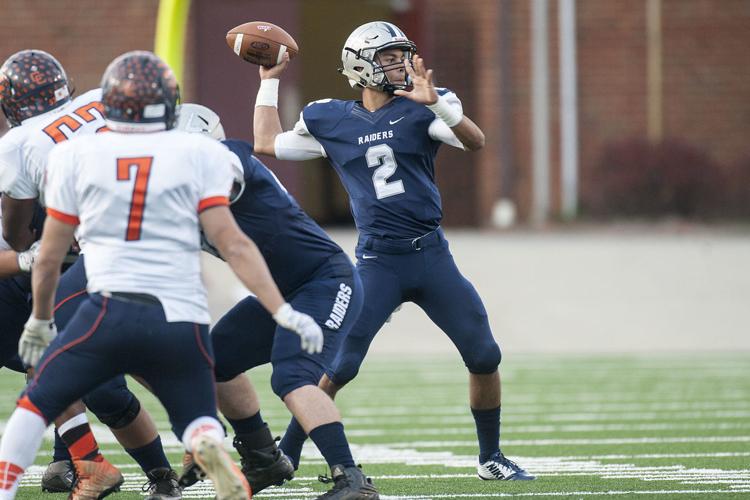 LNA 12132015 Raiders 08.jpg
LNA 12132015 Raiders 13.jpg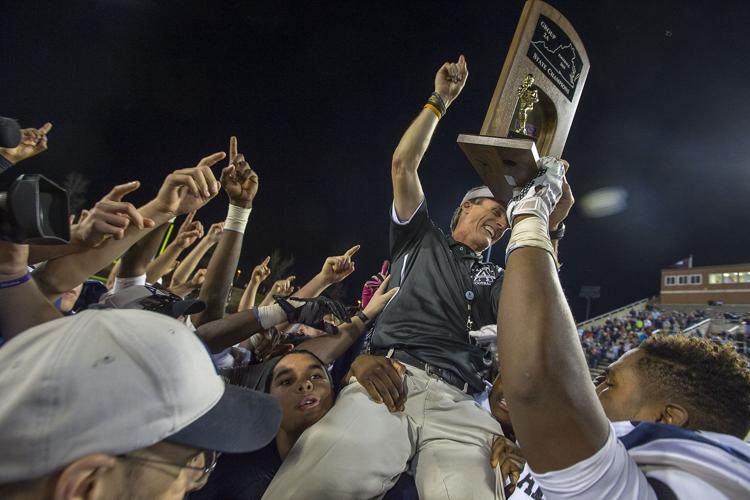 LNA 12132015 Raiders 18.jpg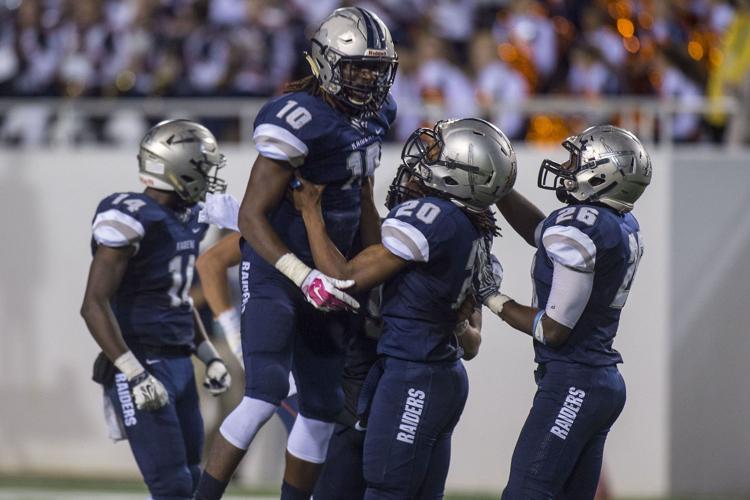 -- VERTICAL GALLERY: HIDE TITLES, UP FONT SIZE --