Heritage came alive in the second half Friday night. The defense pitched a second-half shutout and the offense rolled and rumbled to a 43-20 victory over Spotswood in the Region 3C championship at Lynchburg City Stadium.
The Pioneers' unstoppable run game accounted for 318 of Heritage's 366 yards of total offense.
Running back KJ Vaughan scored all six of Heritage's touchdowns on his way to a 170-yard performance. Fellow back Krystian Rivera added 110 rushing yards on just eight carries.
The win sets up a Class 3 state semifinal clash between Heritage and Region 3D champ Lord Botetourt on Saturday, Dec. 7 at 1:30 p.m. in Daleville.
Heritage vs. Spotswood 23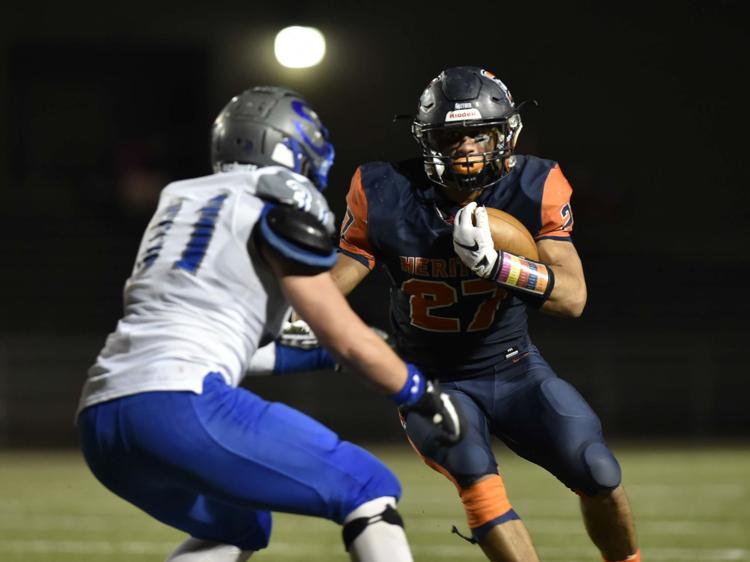 Heritage vs. Spotswood 17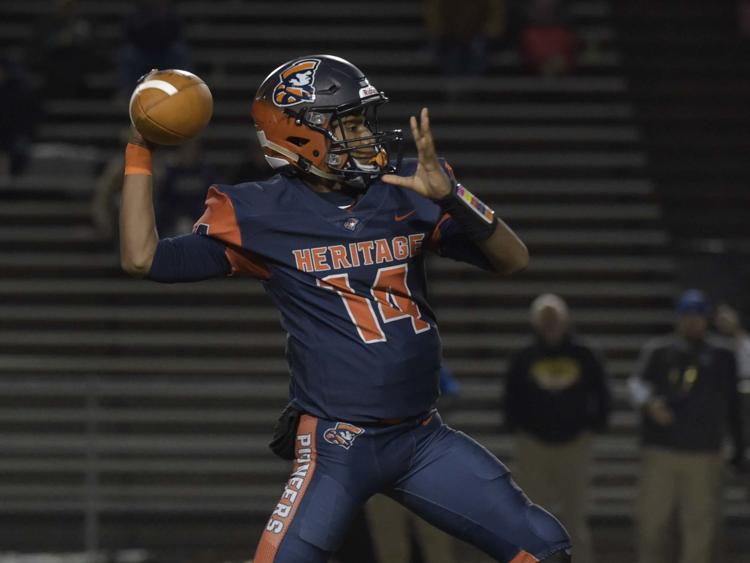 Heritage vs. Spotswood 24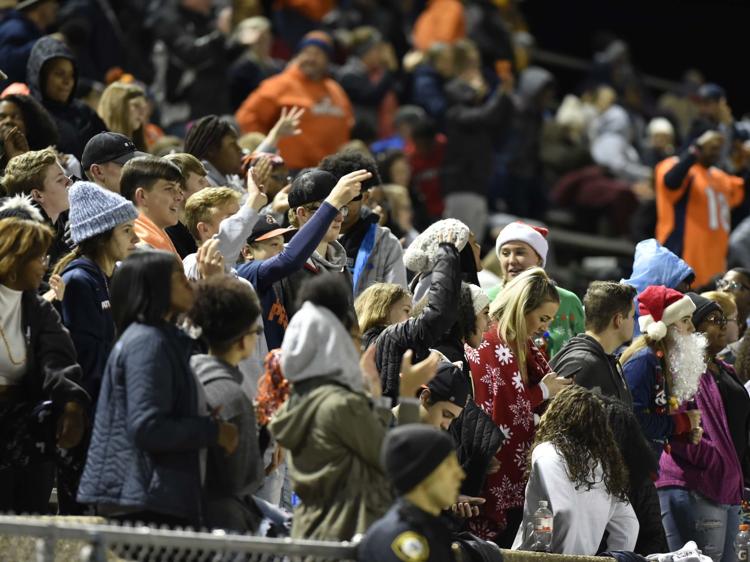 Heritage vs. Spotswood 08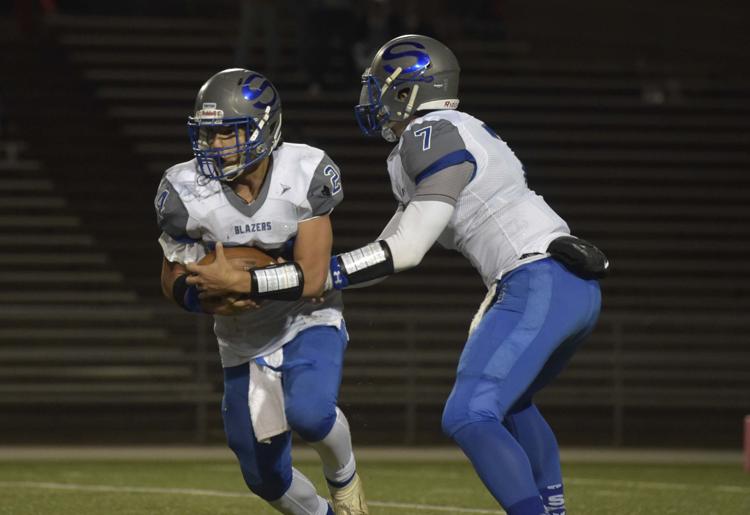 Heritage vs. Spotswood 05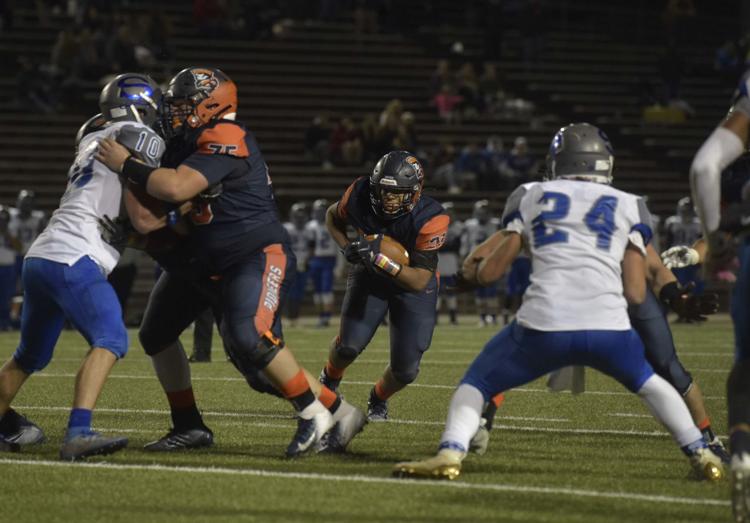 Heritage vs. Spotswood 06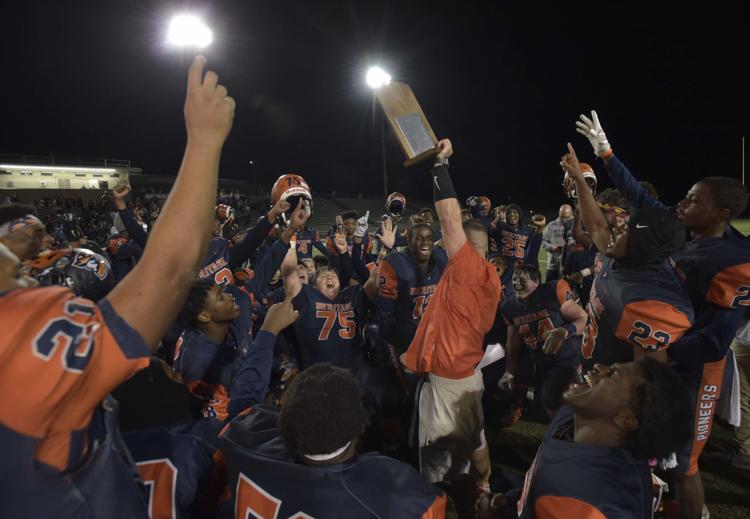 Heritage vs. Spotswood 22
Heritage vs. Spotswood 16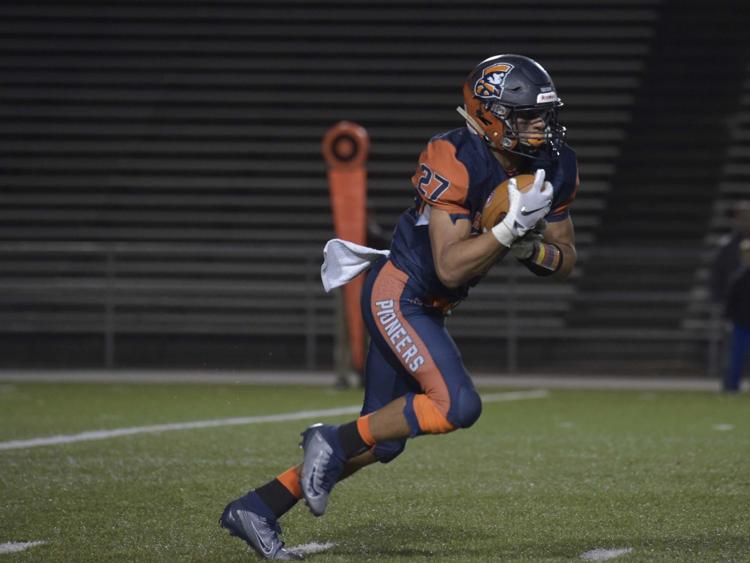 Heritage vs. Spotswood 25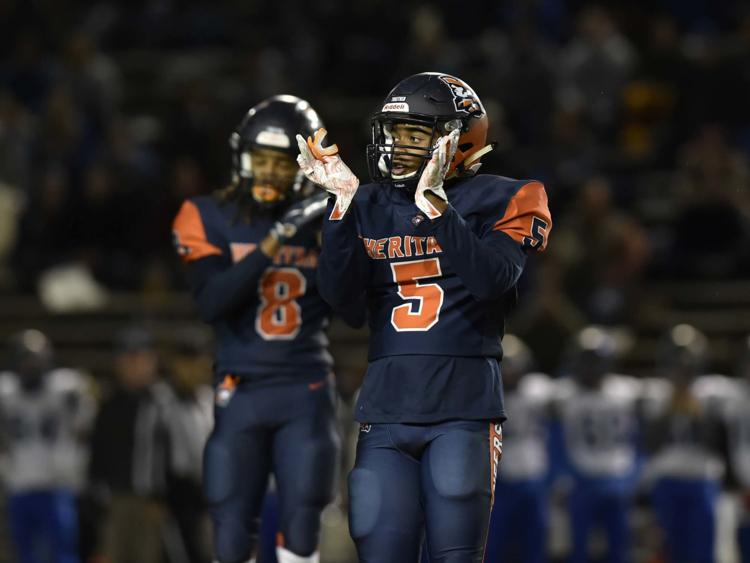 Heritage vs. Spotswood 21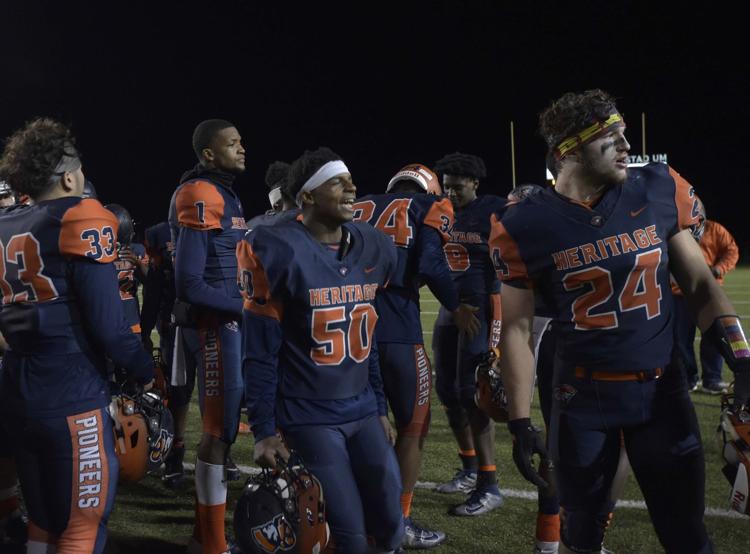 Heritage vs. Spotswood 18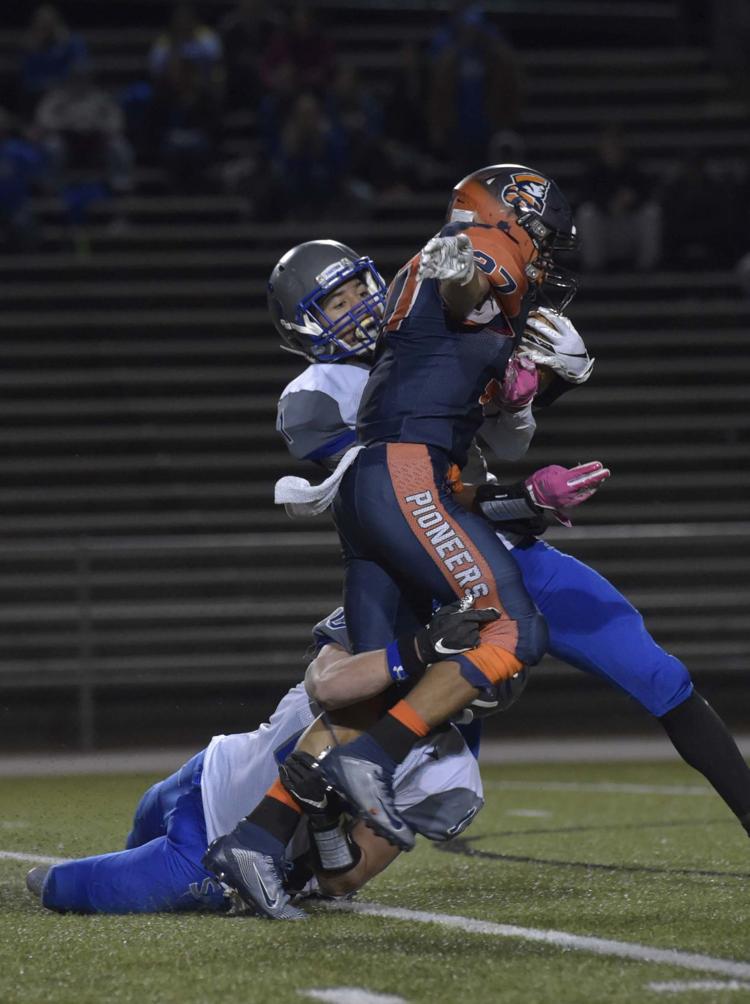 Heritage vs. Spotswood 14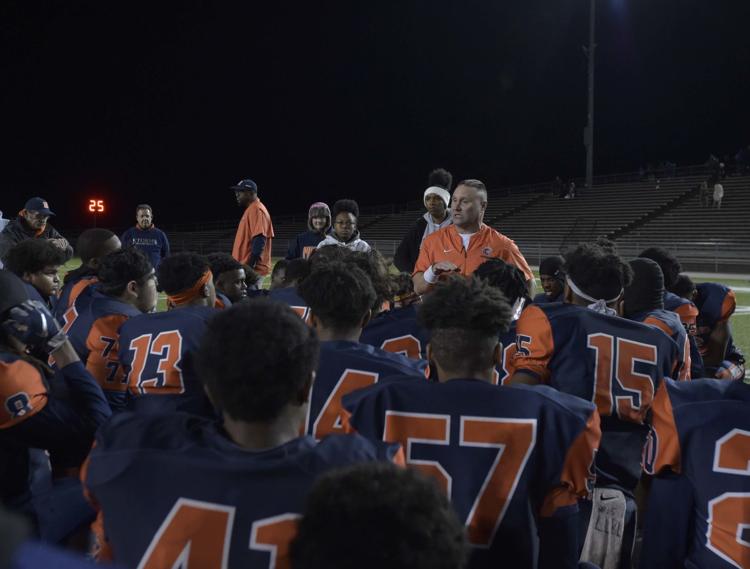 Heritage vs. Spotswood 19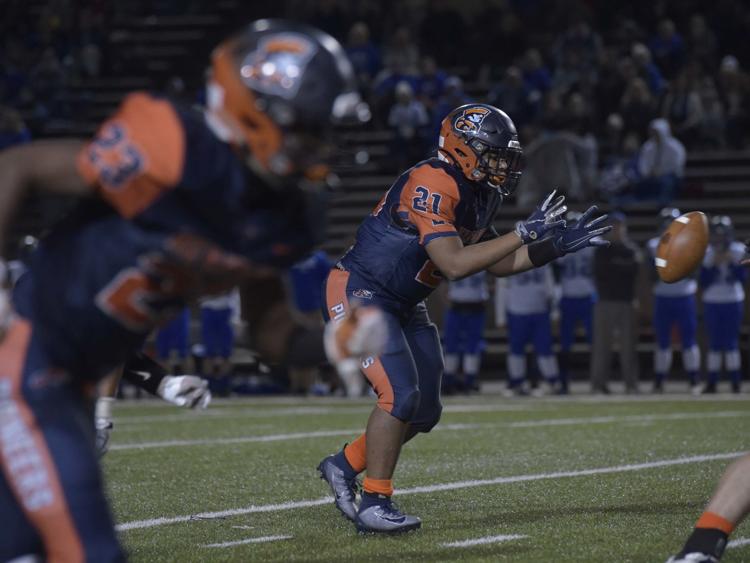 Heritage vs. Spotswood 07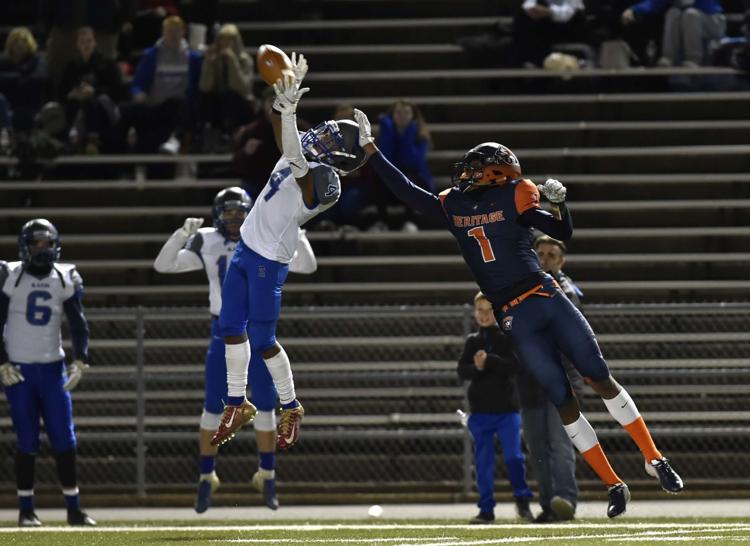 Heritage vs. Spotswood 20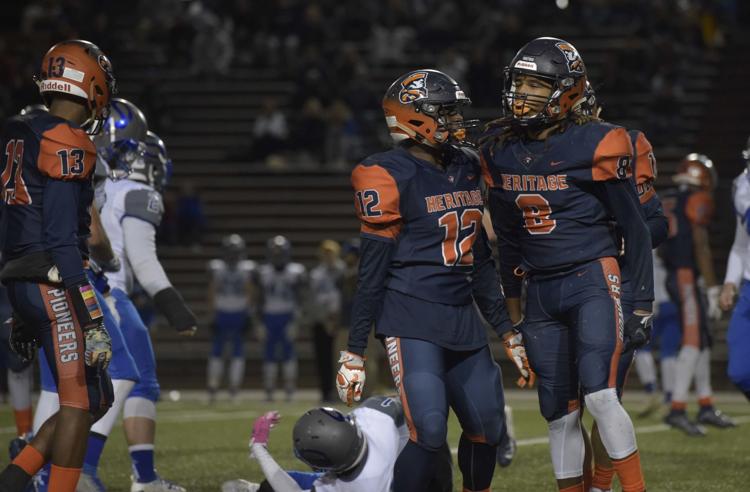 Heritage vs. Spotswood 15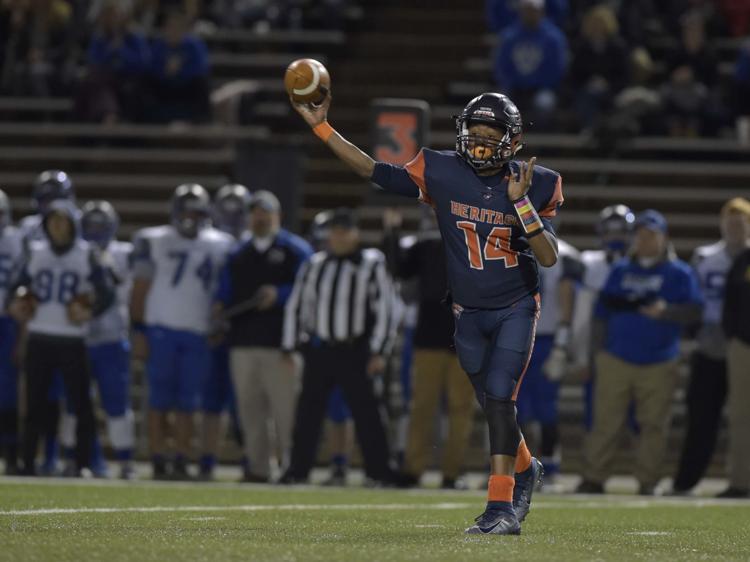 Heritage vs. Spotswood 04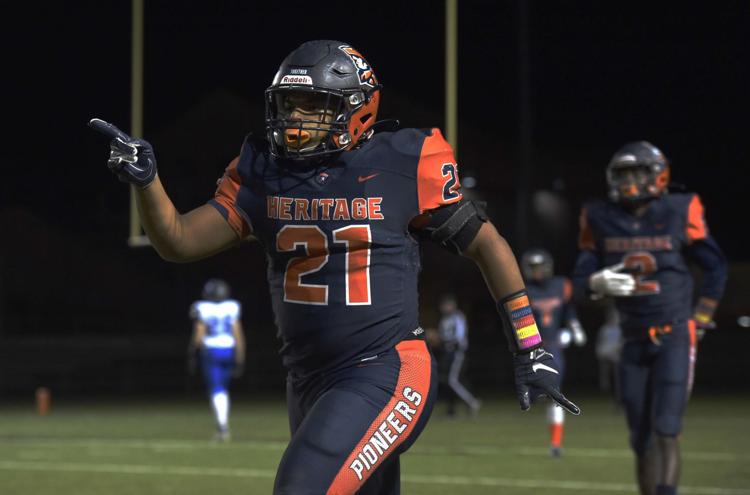 Heritage vs. Spotswood 04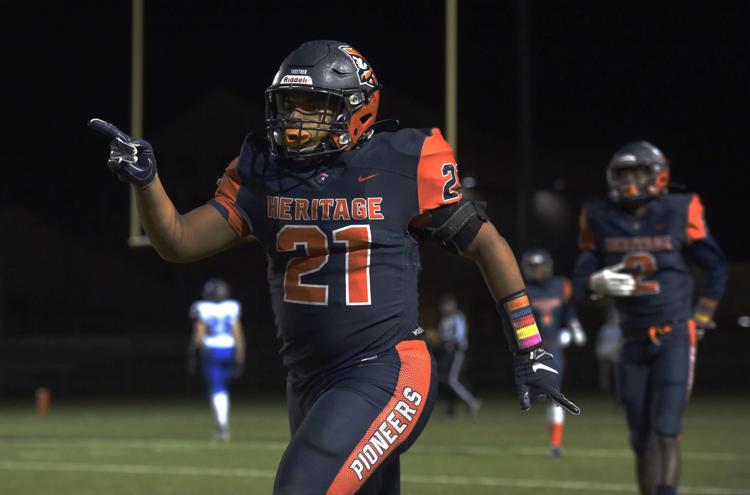 Heritage vs. Spotswood 01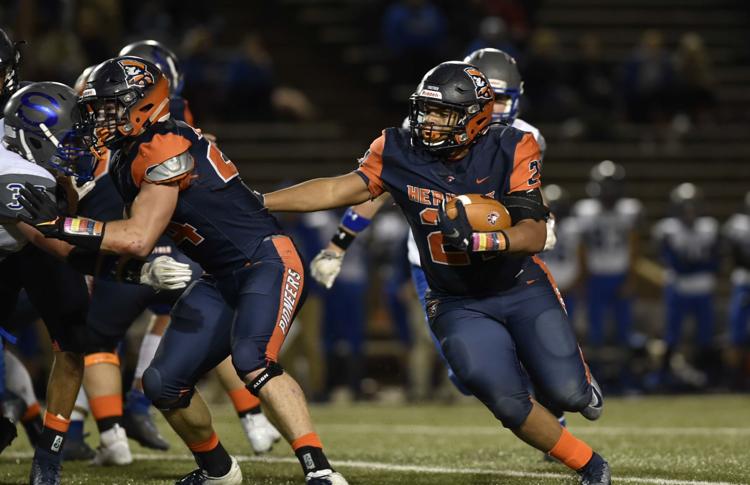 Heritage vs. Spotswood 03