NARUNA — When William Campbell left Augusta County after a second-round playoff loss to Riverheads that ended the 2018 season, coach Danny Broggin had a jarring message for his players.
"I'm done with guys who are interested in playing football," the fourth-year head coach said. "I don't want them anymore."
His statement turned some heads. Then Broggin elaborated.
"I want guys who are invested," he added. "I've been preaching about it since that day, and I'll preach about it until this season ends. We want guys who are invested, not only on the football field; you've got to be invested in your film studies and in the community and in the classroom."
The Generals now sport eight letters across the backs of their practice shirts: Invested. Broggin spent the offseason drilling the concept into his players' heads. And throughout training camp, it's become a war cry.
"We've learned what that word really means," running back Jordan Young said. "It's more than just saying the word. It's a feeling. When you stand next to somebody, you know they're invested too."
There's always talent on the football field in this rural outpost, home to one of the smallest public high schools in Virginia. And there's certainly plenty of talent again this year. The Generals boast roughly 47 players on the roster, return a handful of notable skill players, and feature bigger and stronger offensive and defensive lines than at any time in Broggin's tenure.
Add an increased devotion to the size, depth and skill, and William Campbell should prove tough to beat.
Seven starters return on both sides of the ball, including Young, hulking junior lineman Zekeya Townes, quarterback Jermiah Smith and receiver/running back Chris Boyd.
Townes, the defensive end and left tackle, is garnering Division I attention. Smith is coming off a sophomore campaign in which he threw for 1,534 yards (25 touchdowns) and rushed for 500 yards. Young racked up 1,129 rushing yards in '18, while Boyd filled his dual roles by rushing for 820 yards and posting 513 receiving yards.
"We've gotten a lot better," Smith said of his teammates. "We've got a lot of potential."
For Young, it's all about repetition, both the physical and mental kinds.
"I feel like we've got a tight group of guys," the senior said, "and it's more like a family. We've been driving that winning mentality in our heads, like, we can be really good. We can be special. Last year's team was good, but I feel like we can do bigger things this year."
After a seven-win season, Campbell has retooled its schedule to include not only standard Dogwood foes like Gretna, Appomattox and Altavista, but Class 3 heavyweight Lord Botetourt and retooled Staunton River.
The Generals will still work out of the spread offense. Expect it to move more fluidly this year, since the offensive line is stronger.
"If we get to where we want to go, it's gonna start up front," Broggin said.
The lines include guys like Townes, 215-pound senior Travian Carr, 225-pound junior Eli Norford and freshman center Tristin Herald.
A pair of 6-2 receivers, senior Keshon Knight and freshman Russell Thompson — a transfer who played last season for Randolph-Henry's JV squad — replace prolific receivers Nikia and Noah Peerman, lost to graduation. Ra'Shawn Stevens joins Boyd at slot after sitting out his junior campaign.
Middle linebacker Junior Solorio, a junior captain, brings plenty of experience and is William Campbell's vocal leader.
The Generals' strength lies in their junior class. It's a group Broggin has had his eyes on for several years, and one that's generated a lot of excitement. Now, the coach said, "they're picking up what we're laying down."
But there's a great deal of dissatisfaction here, too, the kind bred from last year's playoff loss to the eventual state champ, Riverheads, which made it two in a row in '18. Hence the new slogan and the emphasis on dedication.
"You cannot leave this practice field the same as you were yesterday," Broggin preaches. "You're either gonna be better or you're gonna be worse. You have to decide."
---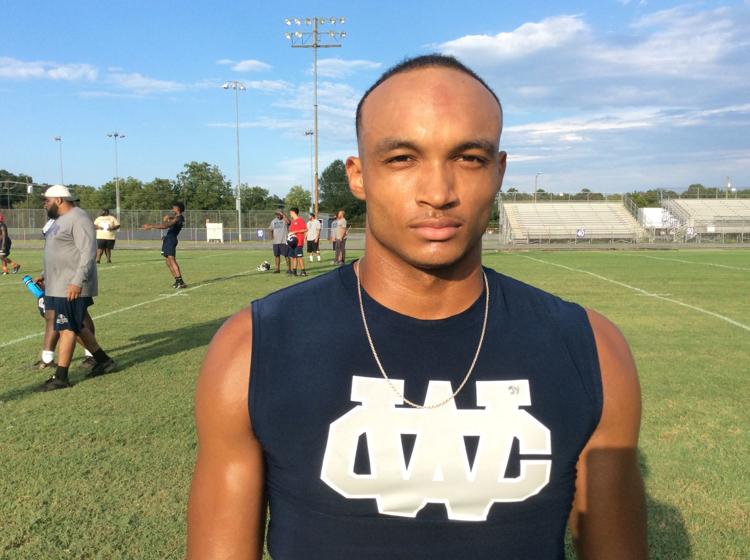 Young eluded defenders last year, rushing for an eye-popping 12.5 yards per carry and compiling 1,129 rushing yards on just 90 totes. He's the main back in the spread offense, but will also get help from players like Chris Boyd. At 5-foot-10, 188 pounds, Young is a speedy runner who is tough to bring down.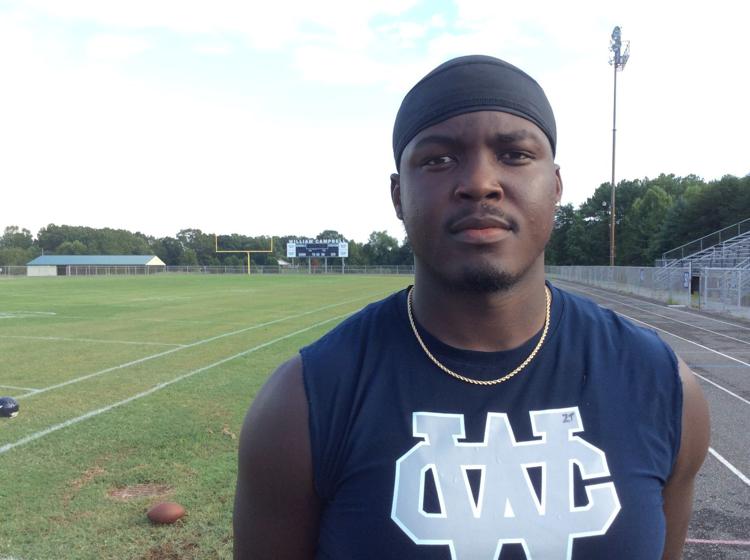 At 6-foot-3, 245 pounds, Townes commands respect. He returns after being named a Class 1 all-state second-team defensive member last season, and has garnered Division I attention from UVa, LU and William & Mary. Townes is tasked with leading O- and D-lines, which are stronger and quicker this year but still feature some youth.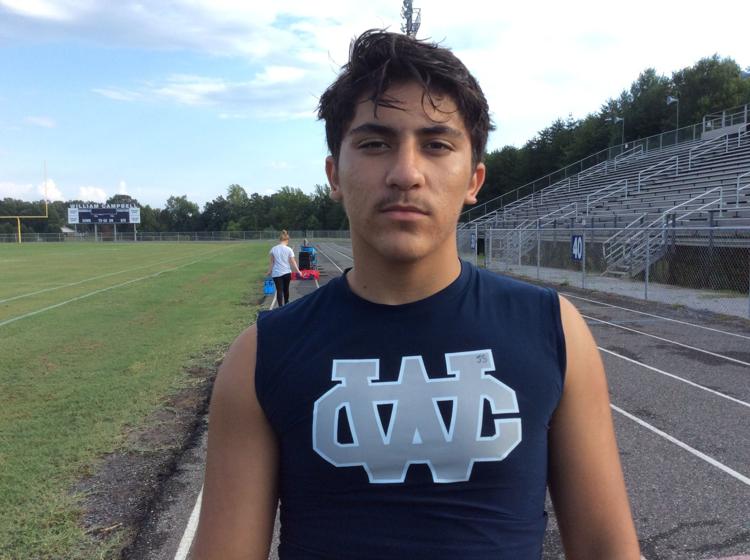 Solorio, an all-Region 1B defensive selection one year ago, possesses keen insight into the game and serves as Campbell's on-field leader. At a recent practice, the co-captain said, "I feel like we don't really have any weaknesses this year." If the rest of the team is that confident, watch out for the Generals.