BJ Wheat, a towering senior who checks in at 6-foot-4 and 305 pounds, utters just one word when asked about his team's hulking offensive and defensive lines.
"Scary," he says in a quiet tone, a brief smile crossing his face before disappearing in true brawny lineman fashion. And then he grins again. "Very scary."
E.C. Glass features more size up front than it has in years, maybe decades. Even though a dual-threat quarterback and savvy runners dot the backfield, the lines are the signature piece of a Hilltoppers squad that could enter Glass folklore this fall.
They're the type of guys you don't want to make mad. They stand at 6-foot-7, 6-5 and 6-4. Hit the scales at 340, 300 and 280. And they're set to perform even better than the lines did last year, when Glass averaged 39.5 points per game and held opponents to just 16.
"When you're good up front, you're a good football team," Glass coach Jeff Woody said. "[We have] a lot of size, a lot of experience, a lot of athleticism up front on both sides of the ball."
Wheat begins his fourth year as a starter in midtown, as does reigning Region 4D defender of the year and all-state honoree Holden Fretz. Six-foot-2 defensive end Jadan Merriman is back. There's even a newcomer, Amherst transfer Holden Ayers, at 6-3, 295.
Fretz, who weighed as much as 265 while dealing with tendinitis in one of his ankles this spring, is now back to a trimmer 253. He cautions against the "bigger is better" argument, but said the Hilltoppers bring more to the gridiron than just size.
"When we step on the field, we feel like we have a presence," he said. "It's so easy to say 'They're intimidated by us.' But being bigger doesn't mean a daggone thing in high school football. … We have chemistry. It might be a little rusty right now, but we've got the gas in the engine. Hit the throttle and we're on our way."
There is no shortage of metaphors floating around Hilltopper Country these days. Woody, for instance, is fond of referring to this team, the one that appears poised for a breakout campaign after a 12-2 season, as an instrument.
"It's like a beautiful grand piano, but it's untuned," the coach said. "And we've got to tune it. The sooner we can put it together and the sooner we can tune it, the better we'll play."
Behind those linemen are a couple returning playmakers who are among the best the Lynchburg area has to offer.
Quarterback DreSean Kendrick, a senior, is trying to improve on a season in which he threw for 1,019 yards and rushed for 1,697 more. Kendrick accounted for 37 touchdowns last year (21 rushing, 15 passing and one receiving).
Running back Ty Foster, also a senior, churned out 1,286 yards in 2018. He also scored 29 rushing touchdowns, second in the area behind then-Heritage standout Jabari Blake's 31, and was a first-team all-state punt returner.
Add a couple speedy backs in senior Quoterrus Craighead and junior Kyjuan Brown and Glass could be off to the races in 2019.
"I feel like this team is capable of going far," Kendrick said. "The main thing is we've got to just stay together and stay healthy throughout the season. That killed us a lot last year."
Glass hobbled into the Region 4D championship game against Blacksburg last fall and took a 35-14 loss. It was the second straight year the 'Toppers had suffered a season-ending loss to the Bruins.
"It definitely motivated us, losing to them twice in a row," Kendrick said. Then the QB added: "We're hoping to play all our playoff games at home this year," a reference to Glass' desire to serve as the region's top seed in the postseason.
Kendrick, a Seminole District and Region 4D selection as a junior, has been busy racking up the college offers. They've rolled in so far from Western Michigan, Richmond, Campbell, Howard and William & Mary. He is, without a doubt, one of Glass' greatest strengths on the field. But Kendrick points elsewhere.
"The strengths of our team?" he asks. "In our offensive and defensive lines. They're probably the biggest since I've been here. Even when I was in ninth grade we had a pretty big team. But this year I feel like everybody is 6-something, 300 pounds."
Glass also will have a handful of wide receivers to choose from. Mac Johnson is the top returner there, and last year's backup quarterback, 6-foot senior Byrson McKenna moves to receiver as well. He'll be joined by players like D-Moe Mosley, Marquise Woodruff and Markevus Graves-Franklin.
Glass is young in the defensive backfield, and Woody noted even though his squad is talented, it's still unproven at several positions.
But the Hilltoppers' experience can carry them through tough times. They return eight full- or part-time starters from one year ago.
"We know we can be a really good football team," Woody said. "But what goes beyond being a good football team is are we disciplined? Are we fortunate? Do we have good chemistry? Are we healthy?
"And if all those things turn out to be a thumbs up, there's nothing stopping us other than ourselves."
---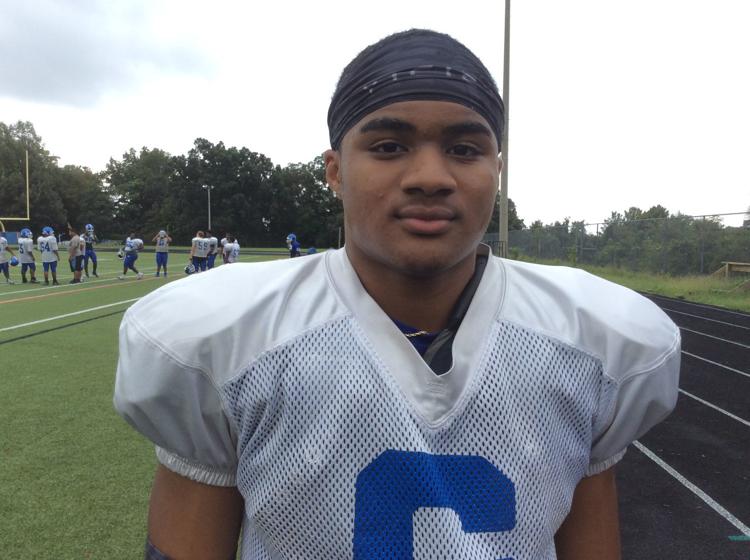 One of the most electric players to come through Glass in years is beginning his senior season. "It's crazy," Kendrick said, "because it feels like I just got here. Now I'm one of the oldest on the team. Just thinking about that makes me want to work harder." His output, 2,768 all-purpose yards, one year ago was staggering.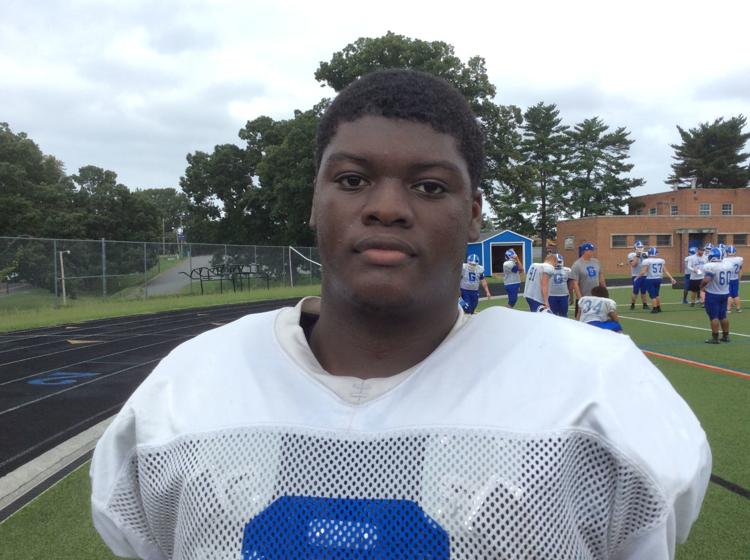 The 6-foot-4, 315-pound left tackle is a leader on the offensive line. Glass averaged 39.5 points per game in '18, and part of that was because of guys like Wheat, who are capable of opening up massive holes. "I'm very familiar with the offense and the teams we play," he said, "so I know what to expect."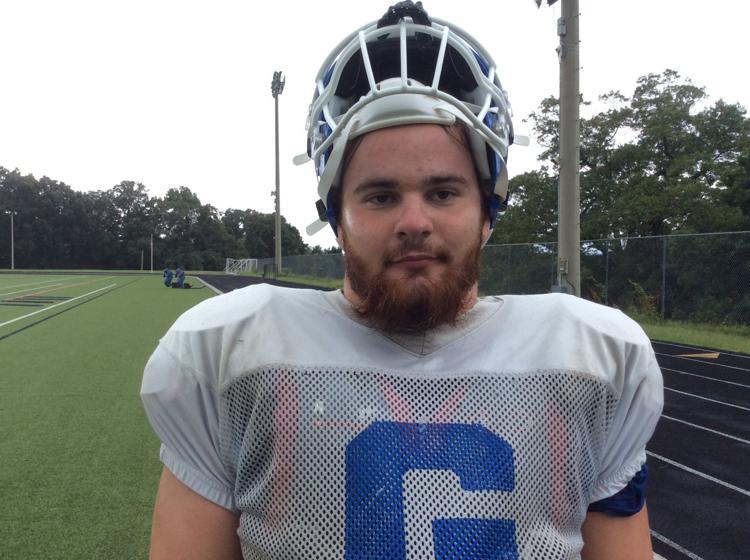 The 2018 Region 4D defender of the year looks to hold opposing players hostage again. Fretz recently entertained his teammates at his parents' home. "I didn't know how much these guys meant to me until I had them over and we were hanging out," he said. "They're like my brothers, and I fight for my brothers."