AMHERST — Everywhere one looks, there are signs of newness here.
Roughly 75 athletes turned out for the season, half of them new to the varsity ranks.
There's the expanded weight room, doubled in size.
There's a new all-star coaching staff.
And, perhaps most importantly, there's a renewed focus on football.
Amherst's time in the wilderness is coming to a close. Now begins the move toward a new identity.
After a one-win season marked by the dismissal of incoming coach Trevor Porter just two weeks before the '18 season opener, Amherst is back on its feet under new coach Bob Christmas, fresh off his five-year tenure at Jefferson Forest.
Christmas' first move was to bolster the weight room with new equipment, something he did at Forest, too.
"That's always been the hub of any program I've tried to build, is build it around the weight room," Christmas said during a practice this week. "Get all the kids in the weight room. That's a place we can teach them discipline and tempo and hard work. So it goes beyond just getting them stronger."
Next, the coach who owns 279 victories in a 44-year career assembled his staff, an eight-man unit. It features assistants Ed Landis and Shane Smith, both of whom coached with Christmas at Jefferson Forest; Mike Roberts, a former secondary coach at Liberty Christian; Christmas' two sons, Kevin and Matt; former Liberty University wide receiver Marquis Fitzgerald; former Cavaliers standout Josh Carlin; and Donnie Revell, who once served as Christmas' defensive coordinator at Bainbridge High in Georgia before spending 18 years at South Effingham High, located outside Savannah, where he was head coach for nine seasons.
Jeff Crews, an assistant who served as interim coach after Porter's departure last year, did not return to the program this season.
In addition to his head coaching duties, Christmas plans to be both offensive and defensive coordinator in 2019.
Amherst won't run Christmas' wishbone offense but instead will feature multiple looks out of the pistol. The Lancers will run a 4-2-5 nickel defense, with the goal of countering spread offenses.
"These [coaches] have made a great impact on us, and us as teammates are making an impact on each other," quarterback CJ Rose said.
Rose, a junior, becomes Amherst's full-time quarterback after seeing limited action as a sophomore. In his best game of the '18 season, while Christmas stood on the opposite sideline coaching the Cavaliers, Rose ripped into Jefferson Forest by rushing for 188 yards and three touchdowns. His performance nearly cost JF the game.
"My offenses are always geared toward the quarterback being involved in the running game, so he's ideal for the offenses I like to run," Christmas said of Rose. "He's getting better at throwing the ball, and we're gonna throw it more than I threw it at JF. He's gonna be a really good one if he stays healthy."
Rose will have help in the run game, with backs like junior Xavier Ellis, a 5-foot-11, 230-pounder, and senior Antwan Coyle.
D'Angelo Brown brings speed at slotback, while sophomores Lawrence Brown and Tyleik Brown will highlight the receiving corps.
On defense, expect Parker Hoden to be a leader at linebacker, while Coyle could stand out at safety. Then there's defensive end and tight end Khorye Cheatham, a 6-2, 225-pound junior who has shown plenty of potential in training camp.
Players talked this week about the mood that has taken over at Amherst. Students and fans, they noted, are excited for the upcoming season.
"Last year there was a lot of negative energy," Hoden, a junior who also serves as tight end and long snapper, said. "There's more of a positive vibe this year. Everybody gets along. It's not about 'me,' it's about the whole team. That's a big change."
And Rose, who faces a tall task in commanding the offense, smiled this week as he thought ahead to the Aug. 30 season opener against visiting Salem.
"I can't wait for it, honestly," he said. "I think it's definitely gonna be a hard-hitting offense. Just the mechanics behind it, the way it flows, it's gonna benefit us in the long run, as long as we buy in."
Amherst is a program in search of wins, full of players ready to show they belong in the top half of the Seminole District once again.
"They went through a rough time," Christmas said of the 2018 team. "We're trying to do these kids right, trying to give them a chance to be successful."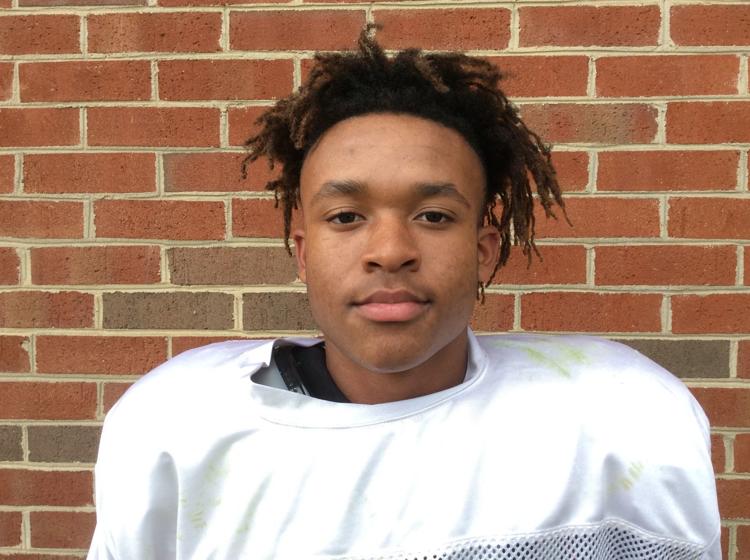 Rose showed promise in a game against Jefferson Forest last year, rushing for 188 yards and three scores. He also saw some time at QB in 2018. Now, at 6-foot, 190 pounds, Rose takes over at quarterback. Watch for him to display speed in the run game and mix in more passing as the season progresses.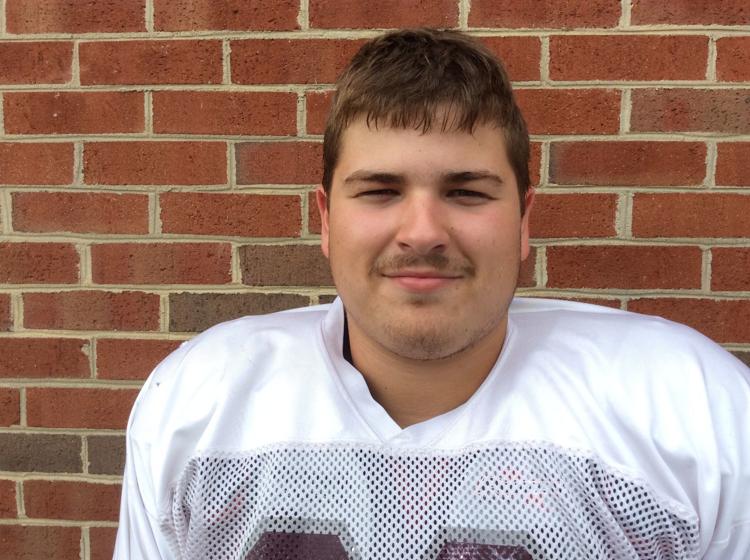 In his first year on varsity, Stinnett is tasked with being a leader on the lines. "Everything I've got," the 6-2, 290-pounder said when asked about what he will bring to the field. "Lay it all out." His offensive line is tasked with providing more coverage for playmakers than it did one year ago.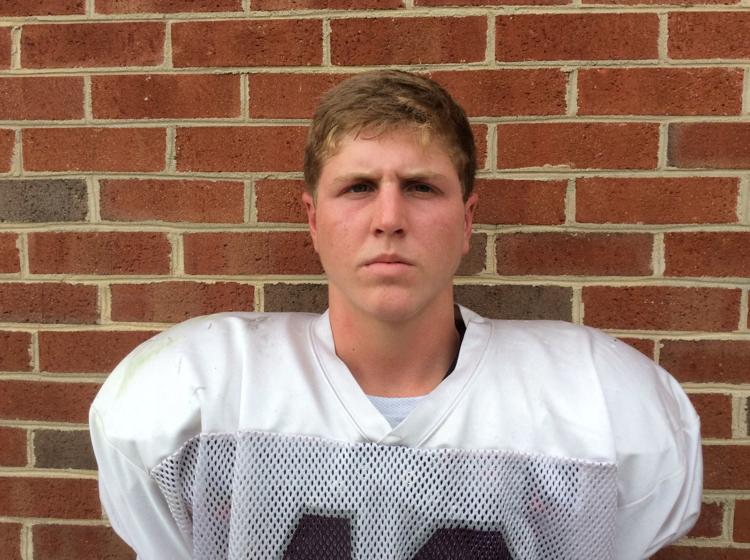 Hoden will be asked to fill three different roles in his second varsity season. At 5-11, 170, he can serve as a tight end and has a good build for a linebacker. He also focused on becoming a better long snapper in the offseason. "A lot of passion and aggression," he said, referring to his on-field contributions.