The Heritage girls are vying for two in a row.
After claiming the 2019 outdoor state championships last June, the Pioneers are favored to win the title heading into the Class 3 state indoor meet, which begins Monday in conjunction with the Class 4 meet at 12:30 p.m. and concludes Tuesday evening at Liberty Indoor Track Complex. The combined meet features athletes from nine local schools.
The Pioneers are expected to go head to head with Maggie Walker, which moved up from Class 2 this school year and then won the Class 3 cross country team title in the fall.
"We know people are coming for us," Pioneers junior Tya Blake said at practice last week, citing individuals from the loaded field that features challengers from Maggie Walker and Western Albemarle, among others.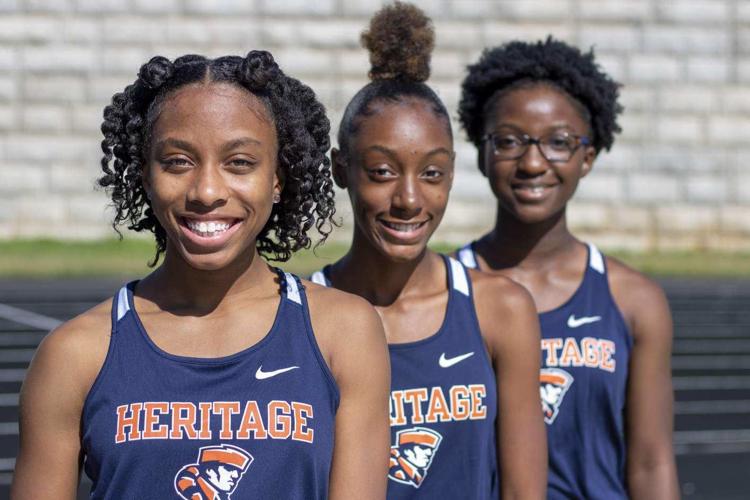 Talk to the Heritage girls and that becomes a running theme: We know people are waiting to topple us.
"We can't rely on the past," senior Victoria Johnson said. "We have to move on to the future."
Heritage is favored because it has loaded the meet with top-tier athletes in individual events, and sprint relay field contests, showing off its depth in those areas.
That strategy worked in the spring as HHS nickel-and-dimed the field with 12 top-10 finishes. Alaysia Oakes, then a freshman, was the only Pioneer to win a state title that day.
Now Oakes will be one of the top athletes to watch at LU. After being named the Region 3C female athlete of the year, she's seeded first in the long jump (18-08.75), second in the triple jump, second in the 300 dash and third in the 55 dash. She'll also run as part of HHS's fourth-seeded 4x400 relay squad and goes for her second state title at 12:30 p.m. today in the long jump finals.
"It's been all about remembering there's a target on our chest," Oakes said of the indoor season. "Last season was about chasing and trying to be the best. … Now it's about remembering each day that we have to still work hard and get better, because there are a lot of good athletes out there coming for us."
Heritage's 4x200 team is seeded first at 1:48.60. It features Blake, Johnson, Kaelynn Hawkins and Alexis Lacy.
Blake is seeded first in the triple jump (38-00.50) after dealing with hamstring issues this winter. Johnson looks to compete for the high jump title and enters tied on the performance list with Rustburg's Parker Goldstein at 5-4.
Heritage junior Graysen Arnold is seeded second in the shot put at 36-02, 2 feet off the top spot. In third sits teammate Jalasia Jones.
"We need to not feel the pressure," Arnold said, "just rise to the occasion."
Here are other local notables to watch at the meet:
---
Jaleal Hamlett, Heritage
The junior triple jumper took over the top mark in all of Class 3, which includes 53 schools from across the state, last month. He enters seeded first at 46-03.25 and has a cushion of more than 1 foot to work with this week.
---
Patrick McCray, Jefferson Forest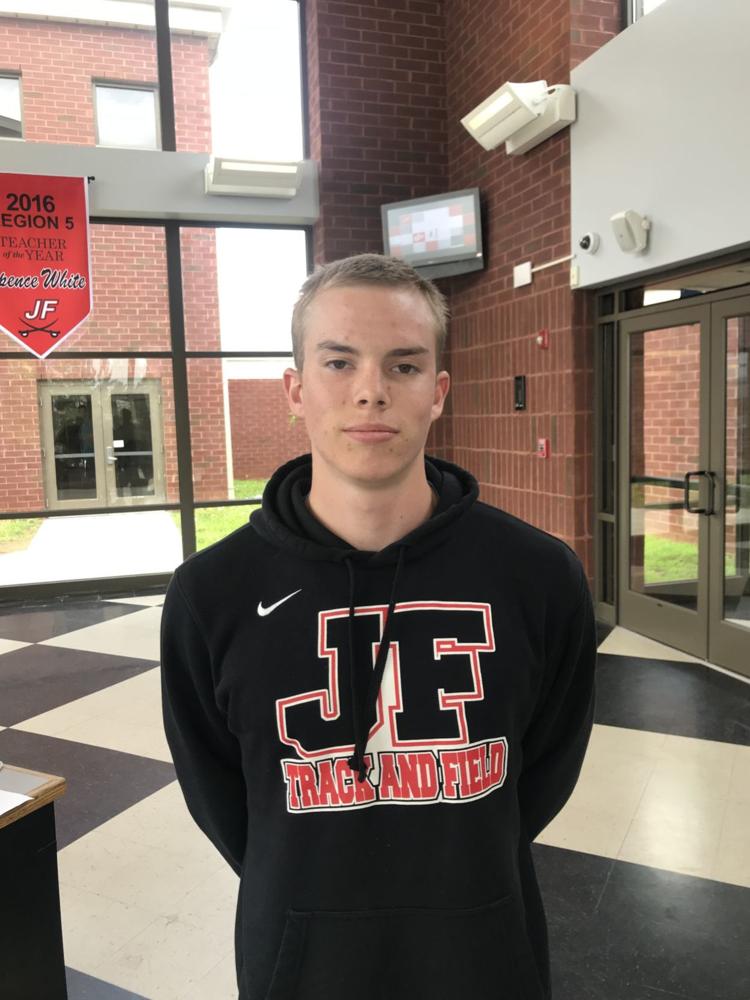 The Cavaliers senior, fresh off his 300 dash title in Region 4D, is seeded first in the Class 4 500 dash with a 1:07.08. He'll receive plenty of push Monday from challengers Neil Alston (Churchland) and Jake Perkins (Lee-Davis).
---
Emory Pafford, Liberty Christian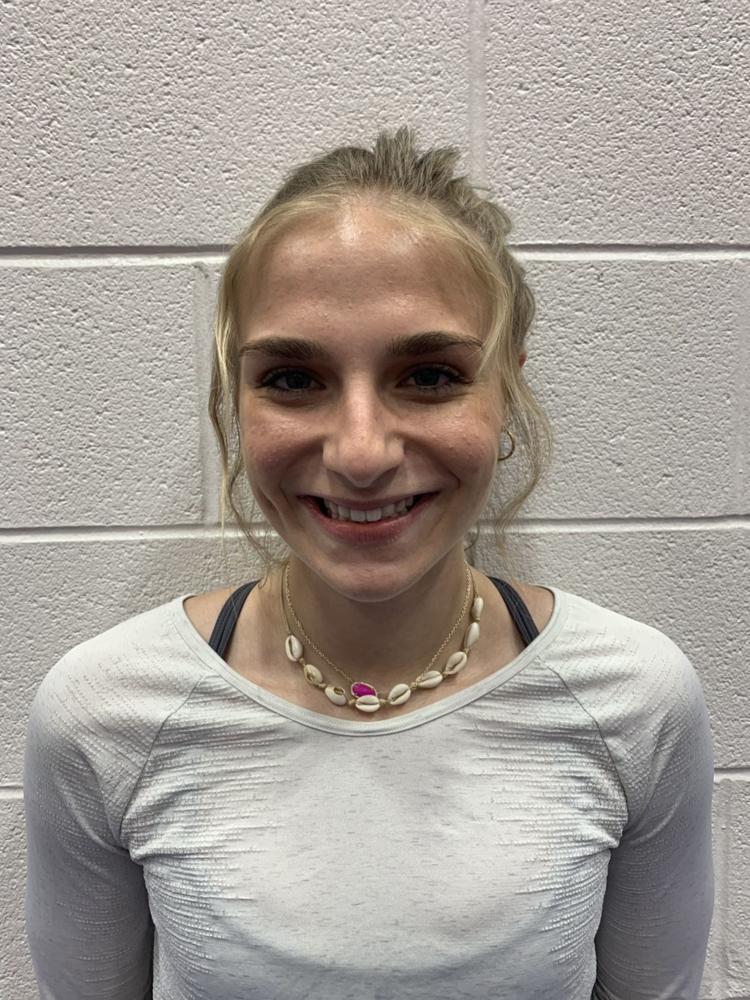 After grabbing a region title, the LCA junior looks to continue this area's strong pole vaulting history. She enters the Class 3 meet with an advantage of 2 feet over York's Jennifer Wagner and is seeded first at 13-0.
---
Parker Goldstein, Rustburg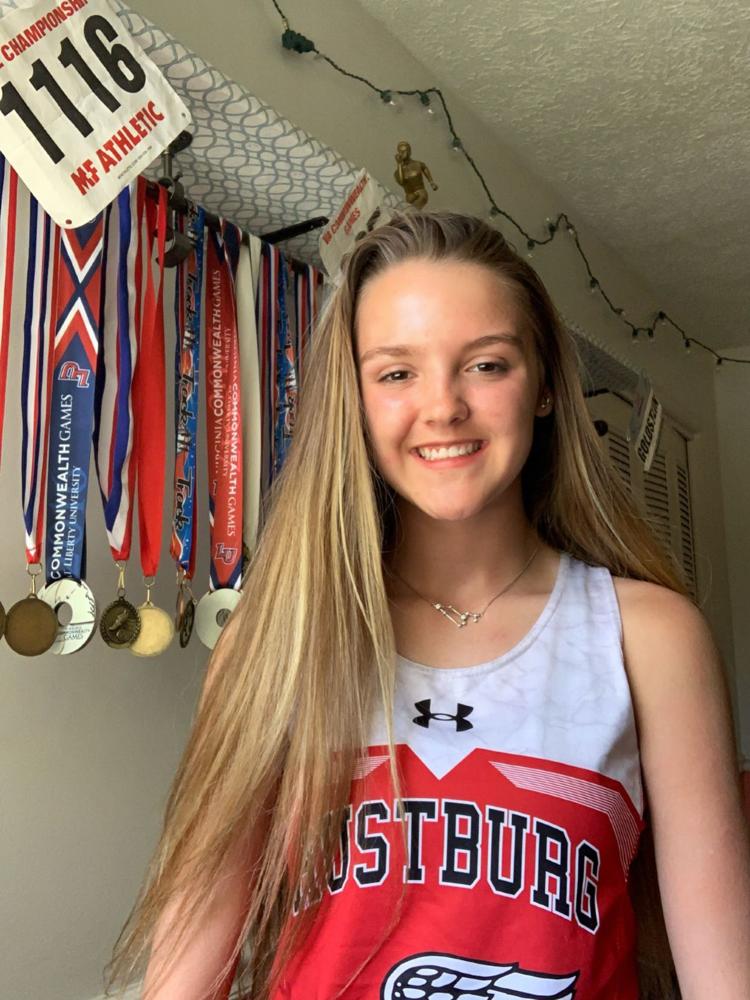 After setting a new school record in the 55 hurdles at the Region 3C championships, Goldstein enters tied for the top spot with Heritage's Johnson in the high jump. Goldstein has done it all for RHS, also competing in the 4x200 relay, triple jump and long jump.
---
Jade Lane, E.C. Glass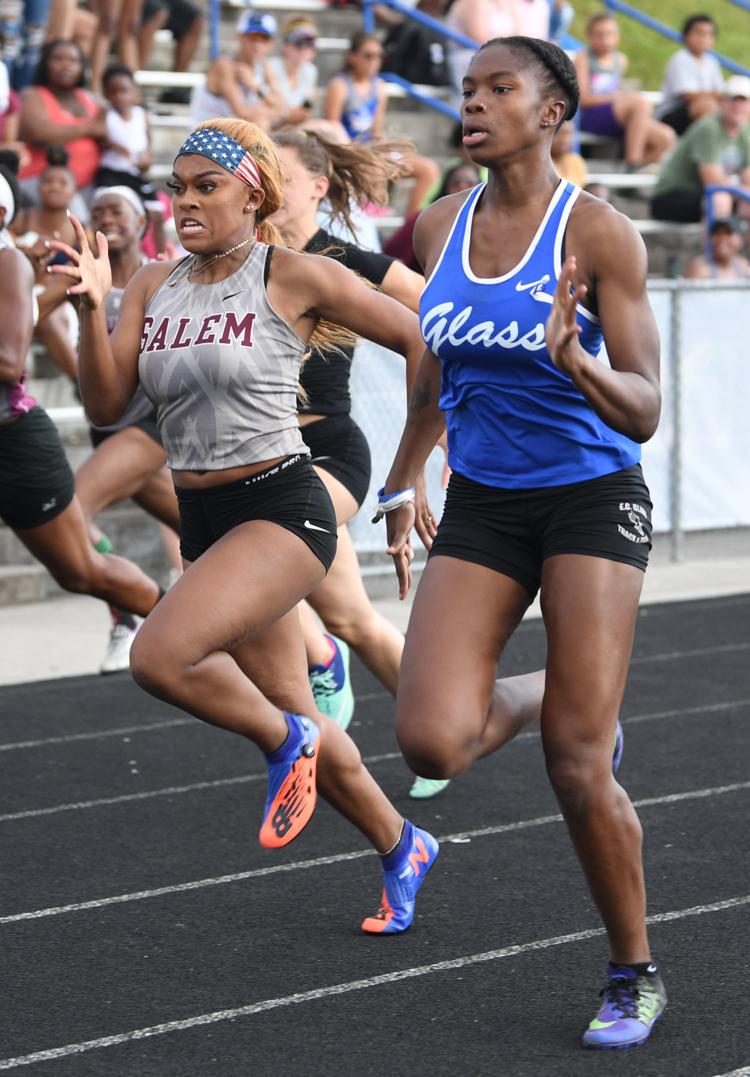 This is an atypical year for Glass, which usually floods the field with sprinters, distance runners or top-tier field athletes. Lane is one bright spot for the Hilltoppers. She's seeded third in the long jump, fourth in the triple jump and will try to make it through preliminaries in the 55 dash Monday.
---
Jahee Blake and Brian Trent, Heritage
The HHS boys will try to finish in the top six in the overall team standings. They can do that if they have a strong showing in the 4x200 relay (Joe Pinn, Zach Steele, Blake and Kenneth Crawford) and get best efforts from a couple wide receivers, Blake and Trent.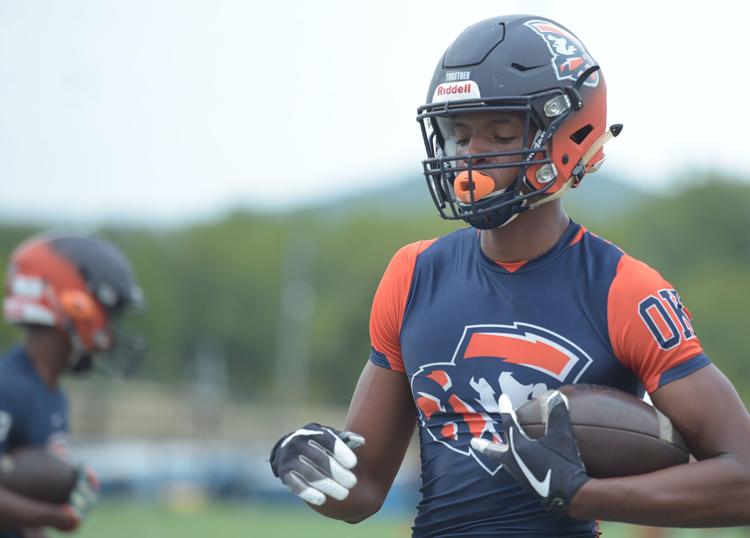 Blake enters seeded second in the 55 hurdles, with prelims scheduled for this afternoon. Blake enters at 7.92 and can go head to head with Fluvanna's Ledric Reid.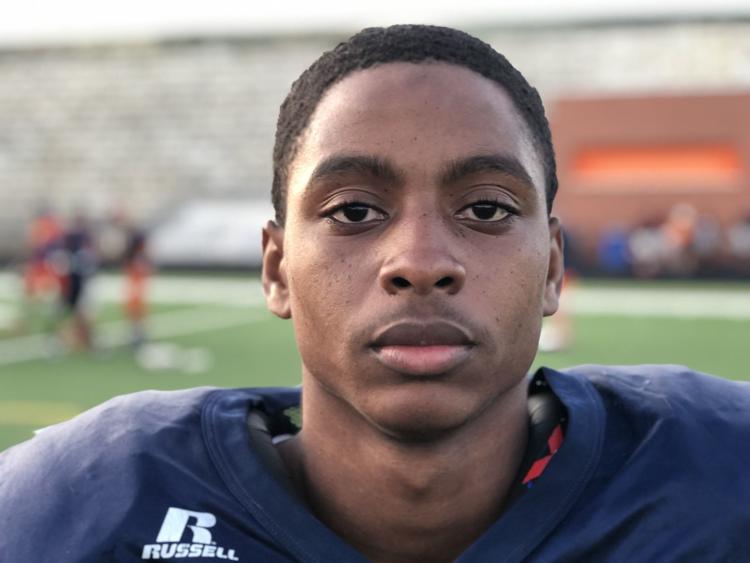 Trent is seeded second in the high jump at 6-04.50. He's 2 1/2 inches off the top spot, occupied by Broadway's Yates Hall.
---
Jefferson Forest boys 4x200 relay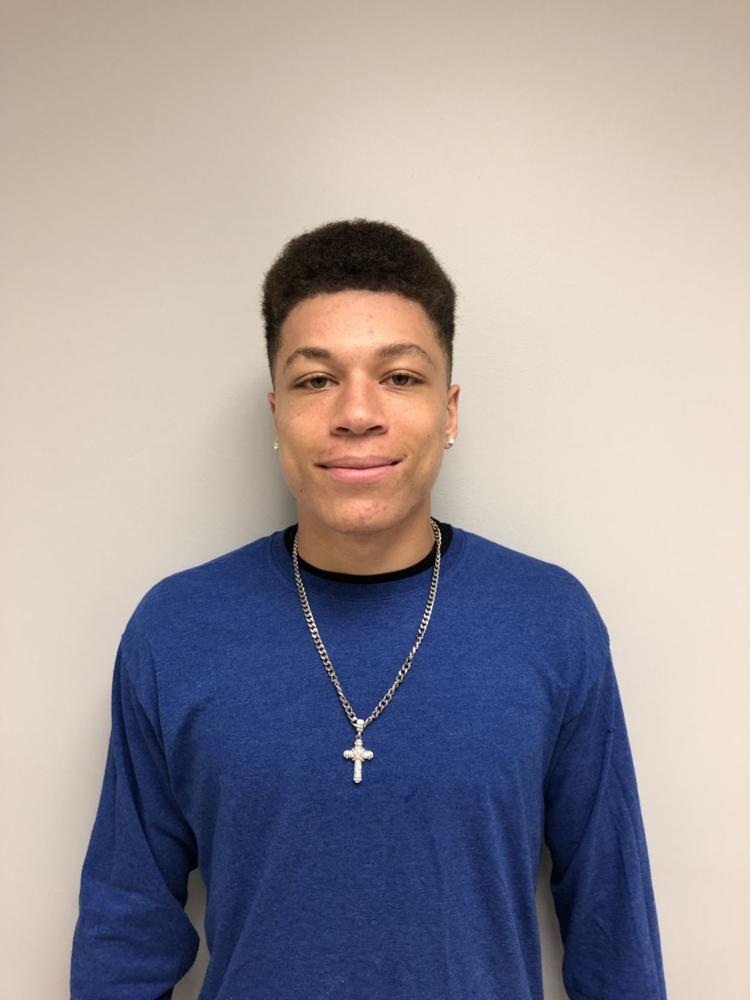 This one is not to be missed. JF enters with the top spot at 1:32.34. Lee-Davis is second at 1:32.36. Salem, Great Bridge and John Handley all are close behind by razor-thin margins. JF's team of McCray, Addison Hilton, Devon Watts and Danteas Braxton are formidable. But this one is not going to be easy.