His first win occurred 23 years ago in Gilmer County, West Virginia, when a 23-year-old Brad Bradley was still in college.
It was 1996, and the new young head coach supported himself by working construction jobs at a wood pellet plant. His lone assistant worked full time as a prison guard.
On the third game of the season, it happened: Bradley got his first taste of victory as a head coach.
Now, after a career that includes three state titles and five total trips to state championship games, Bradley is seeking victory No. 200.
In almost storybook fashion, the Heritage High coach is in a position for the landmark win to come against his school's chief rival, E.C. Glass.
But reaching a personal goal isn't on his mind this week; the only thing he's focused on is Heritage defeating E.C. Glass in what is shaping up to be one of the most consequential Jug Bowl games ever played in the 43-year history of the rivalry.
"I hadn't even thought about 200," Bradley said. "I never got into this thing for me."
There have been other milestone wins during the fiery coach's career: Dogwood and Seminole district titles, state championships at William Campbell in 2002 and 2005 and a Class 3 state title with the Pioneers last year; Bradley also tied and then eclipsed the win total reached by his late grandfather, former Graham and Virginia High coach Lawrence "Burrhead" Bradley, in 2014.
"When I first started coaching, I had no idea in the world I'd get to where we are," Bradley said.
It didn't happen without plenty of help along the way. Heritage assistant John Earich served with Bradley as offensive coordinator for the last two decades at four different schools. And Heritage added another talented coach to the mix a few years ago when it hired former Northside coach Burt Torrence as defensive coordinator. Those are just a couple of coaches who have served alongside the 46-year-old Bradley.
Earich summed up Bradley's coaching style in an interview last fall.
"The kids would run through a brick wall for him," he said.
Bradley has never hidden his tough-as-nails coaching philosophy. Part of that comes from a strong desire to win, a never-say-die mentality. When Heritage was making its state championship run last year, Earich recalled Bradley running in a marathon despite a serious knee injury that soon after required surgery.
"He wasn't about to quit," Earich noted. "You'd have to kill him to make him quit. You'd have to kill him. If you were in a fight with him and beat the crap out of him for 10 minutes, you'd be so tired. And that's when he'd start in."
But for all the intense mannerisms and the demands for excellence, there's something else that has infused the desire to win into Bradley's players.
"I'm gonna hold them accountable, but in that same sense, I'm gonna love them," Bradley said. "We're not afraid, we're not ashamed at Heritage High School to say 'I love you.' I think if they know you truly love them, they're gonna put more on the line for you and the program."
Win No. 200 won't come easy. E.C. Glass (8-0) has developed into one of the toughest teams in Class 4. But Heritage (7-1) is loaded, too, in Class 3. Bradley has found success against the Hilltoppers since arriving at Heritage in 2012, winning seven of eight meetings.
"It's about time this game is huge," the coach said. "It's been big for the last few years, but it's huge this year."
The Glass-Heritage game typically is decided by razor thin margins, of course. But the rivalry has warmed up a notch this year, as both teams seek control of the Seminole District before heading into the playoffs, where both will be considered state title contenders.
"If we don't have the biggest crowd at Lynchburg City Stadium, then shame on Lynchburg City," Bradley said. "But I'm confident that Heritage and E.C. Glass fans will fill City Stadium."
Our interests often change as we grow older. But sometimes the same old passions burn bright and can't be snuffed out. The 23-year-old coach in West Virginia back in 1996 had the same enthusiasm as the one who still runs the hash marks with his players and often can be found sprinting up and down the field after players have gone home for the night.
He got into coaching, he said, for two reasons: to have an impact on young athletes and to stay close to football.
"The game is entrenched," Bradley said, "in everything I've ever done in my life."
Photos: E.C. Glass, Heritage football in the 2019 season so far
E.C. Glass (8-0) hosts Heritage (7-1) at City Stadium on Friday night in what is one of the most anticipated matchups in the 43-year history of the rivalry. The Seminole District crown is on the line. So are bragging rights. So are the hopes for an undefeated season in Hilltopper Country. And so is the Little Brown Jug, the hardware that goes annually to the game's winner, and which currently resides at Heritage.
Here's a look in photos at the two teams so far this season.
Appomattox vs. Heritage Football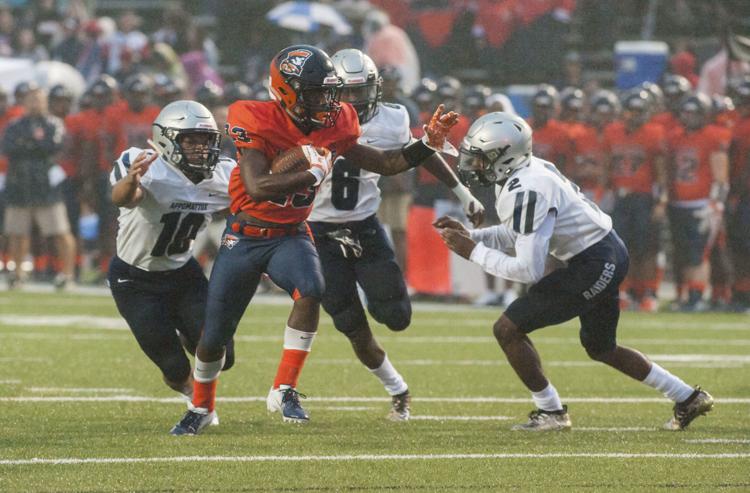 Appomattox vs. Heritage Football
Appomattox vs. Heritage Football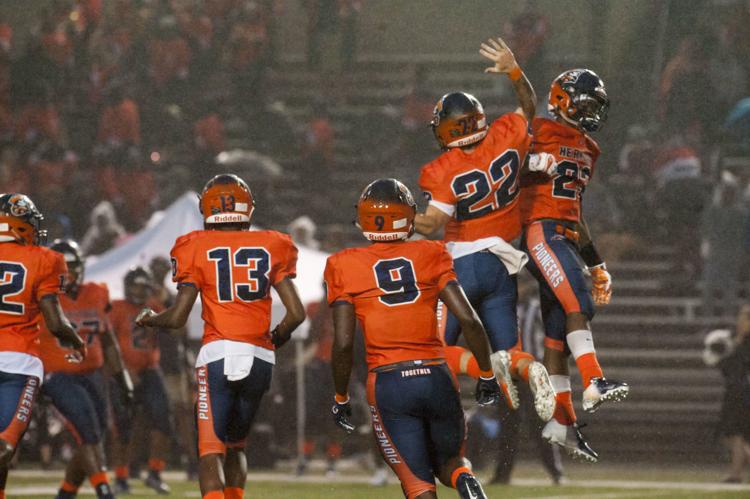 Appomattox vs. Heritage Football
Appomattox vs. Heritage Football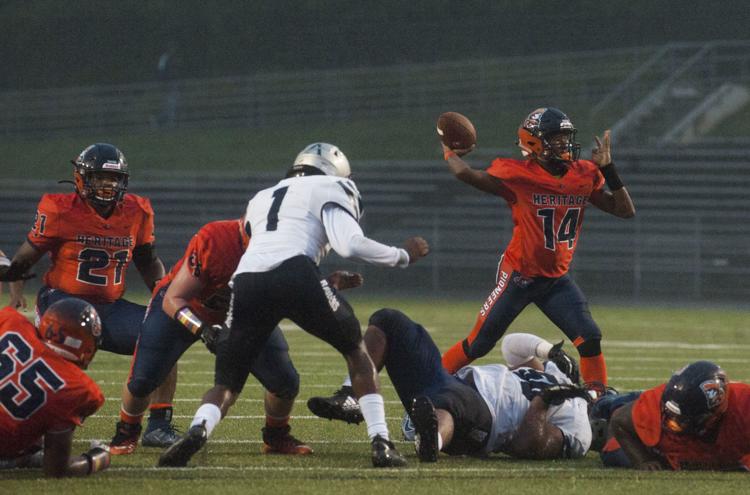 Appomattox vs. Heritage Football
Black and Blue Bowl 01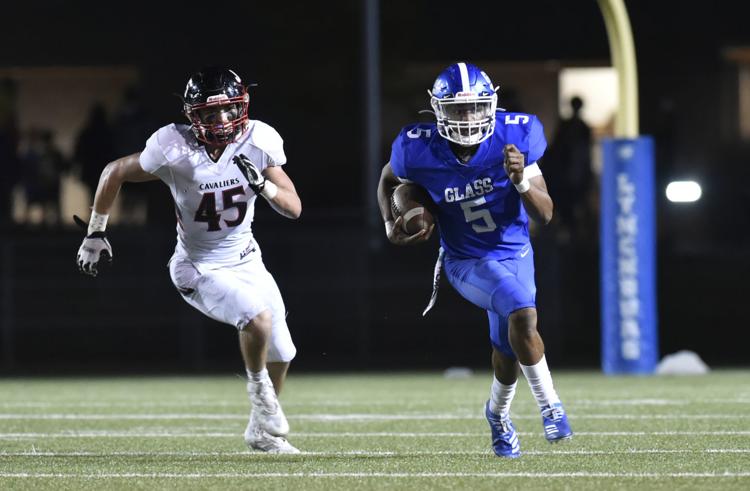 Black and Blue Bowl 02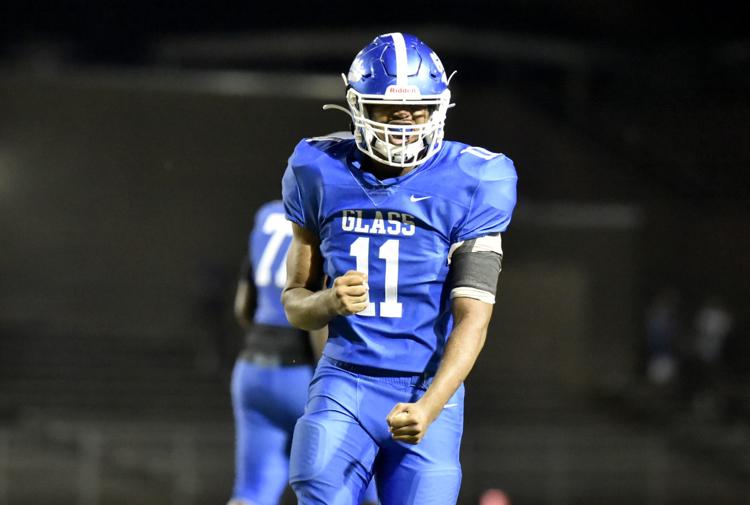 Black and Blue Bowl 03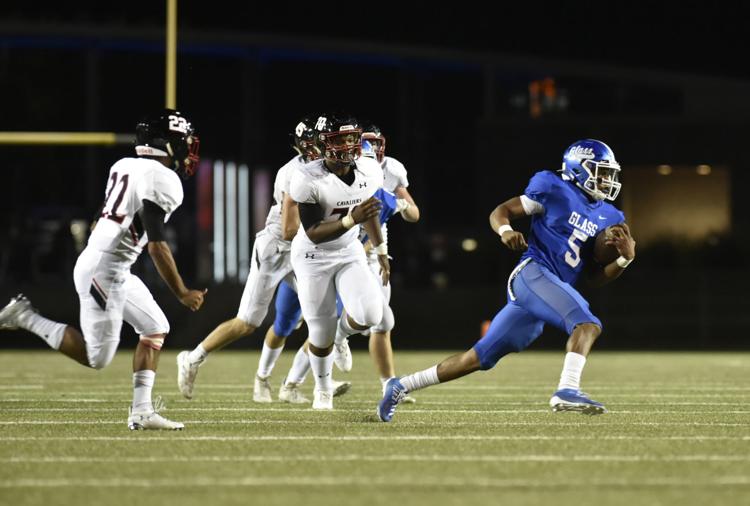 Black and Blue Bowl 04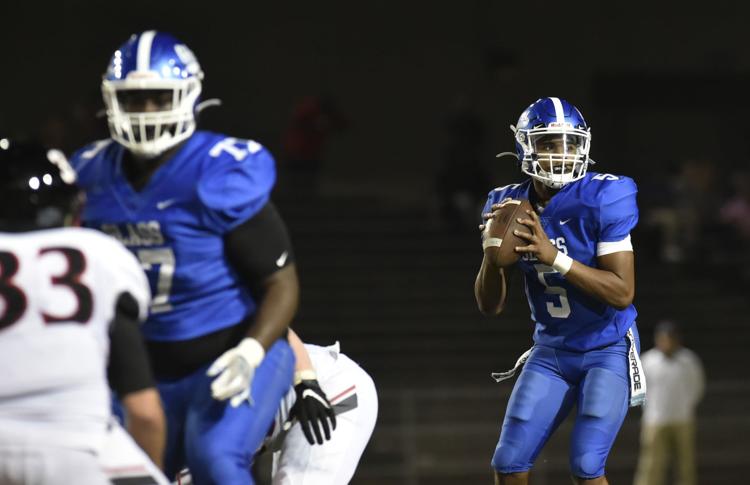 Black and Blue Bowl 06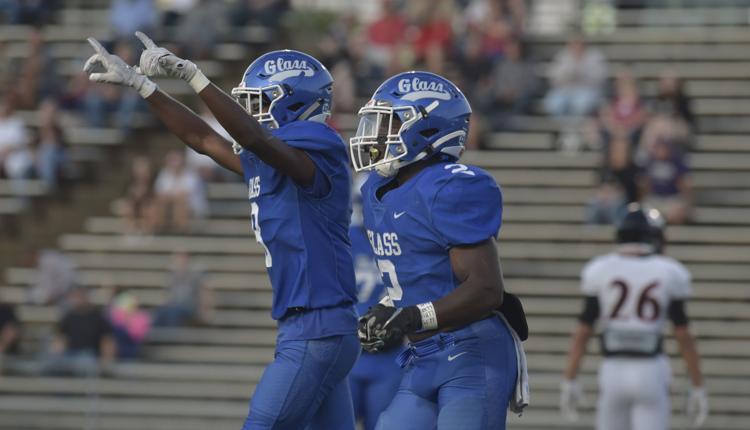 Black and Blue Bowl 07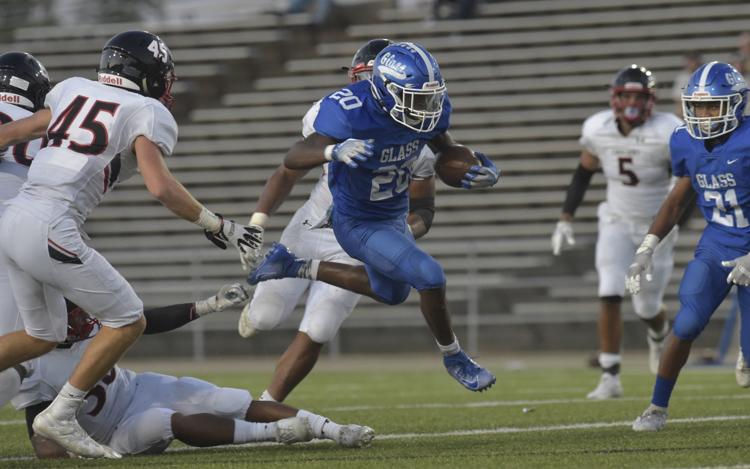 Black and Blue Bowl 08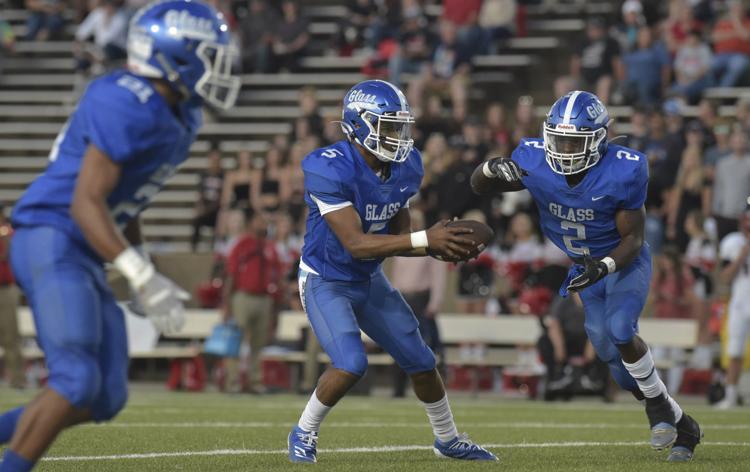 Black and Blue Bowl 09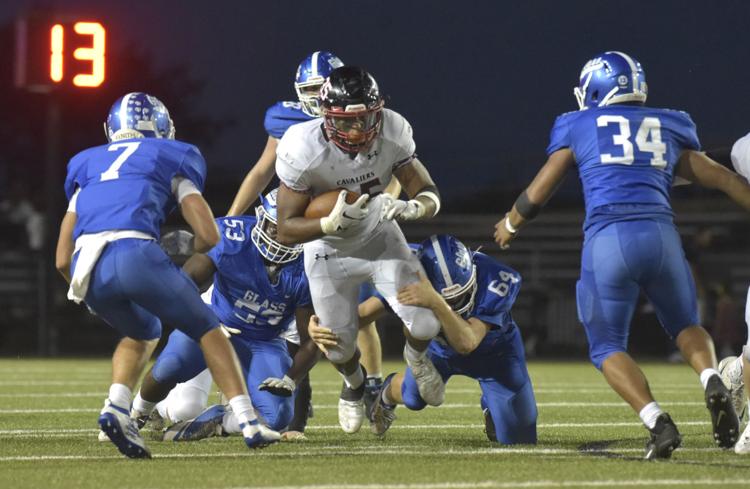 Black and Blue Bowl 10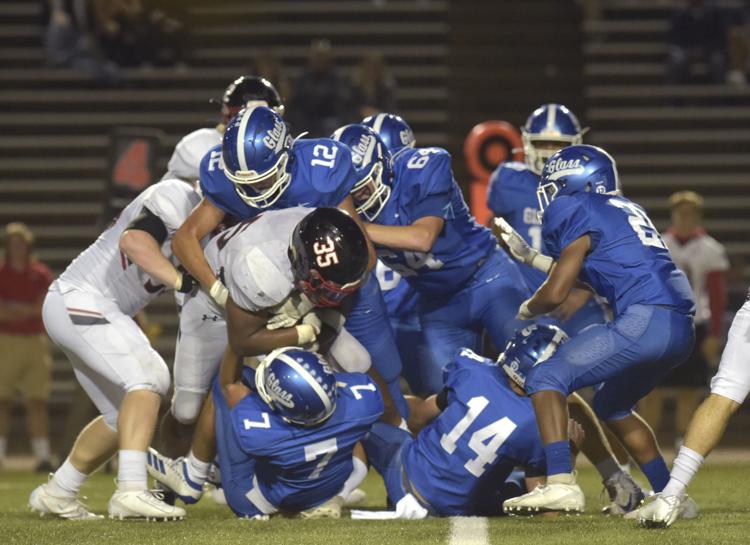 Liberty Christian Academy vs E.C. Glass 06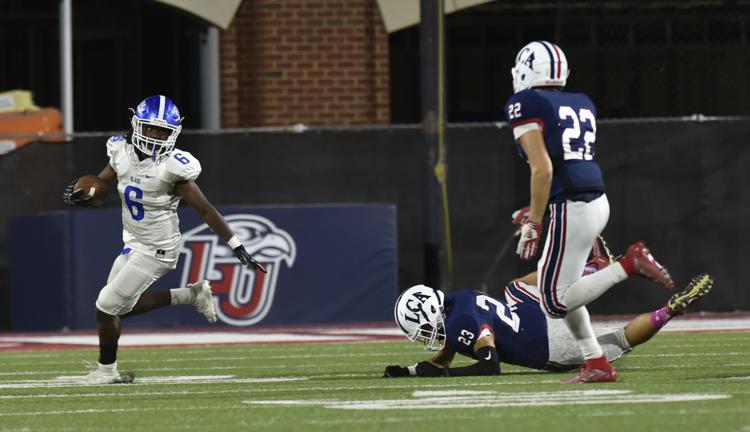 Liberty Christian Academy vs E.C. Glass 01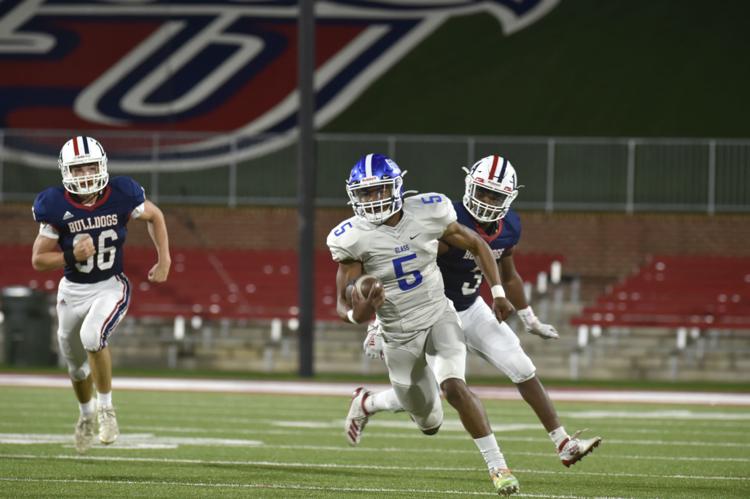 Liberty Christian Academy vs E.C. Glass 04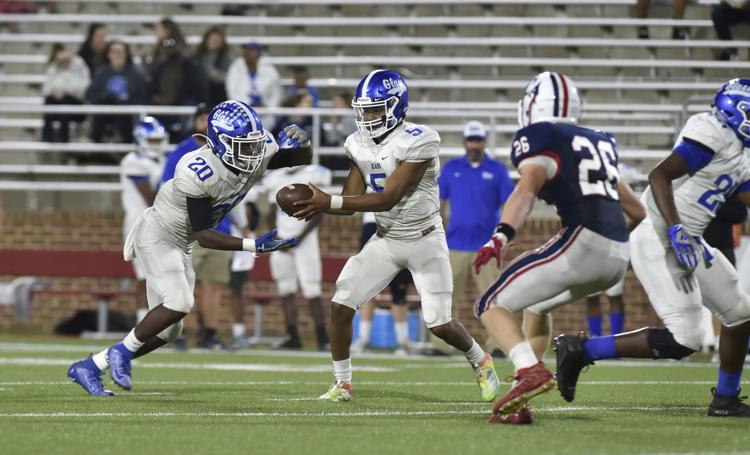 Liberty Christian Academy vs E.C. Glass 03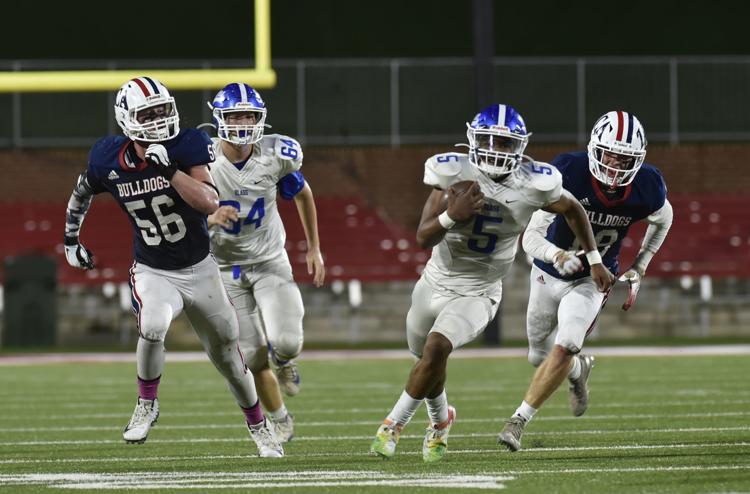 Liberty Christian Academy vs E.C. Glass 02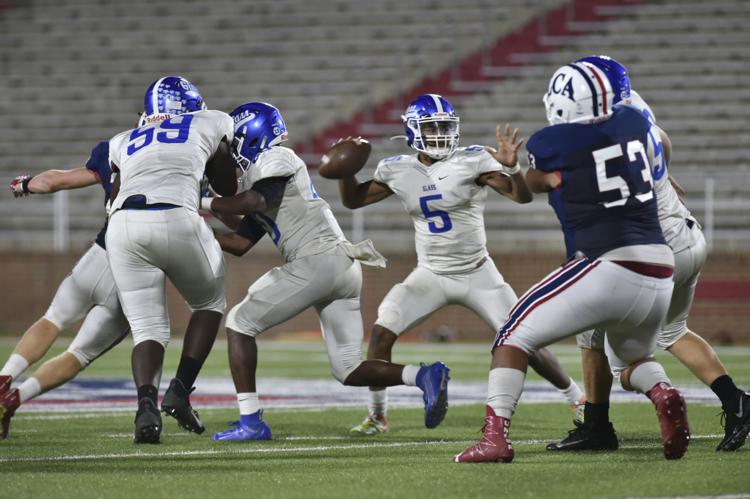 Liberty Christian Academy vs E.C. Glass 05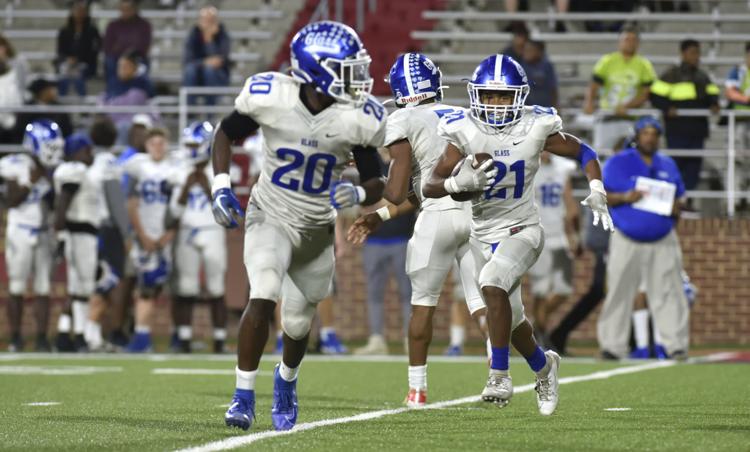 Football 02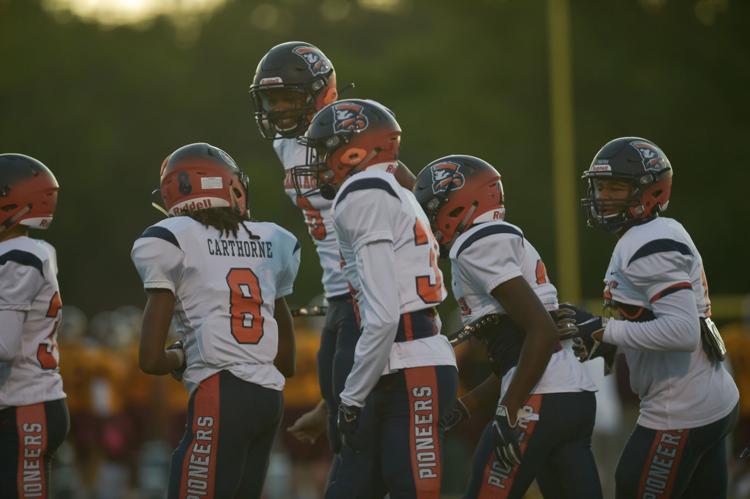 Football 15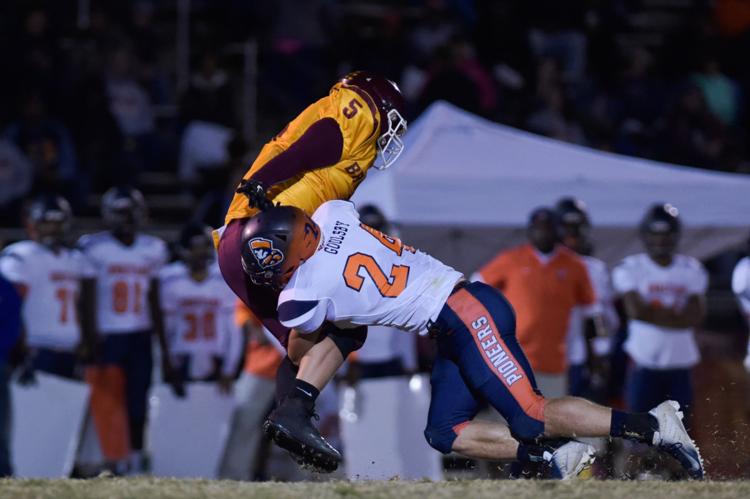 Football 16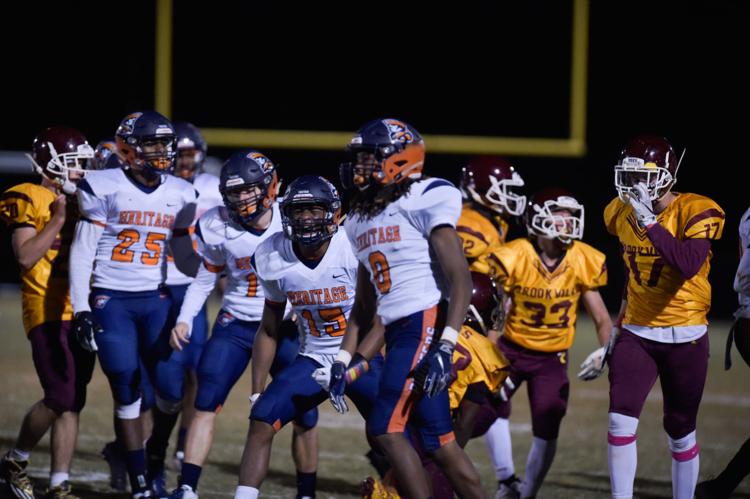 Football 11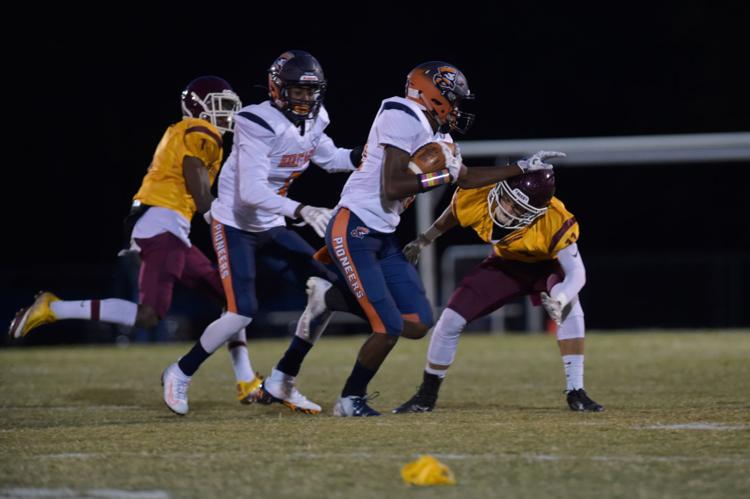 Football 10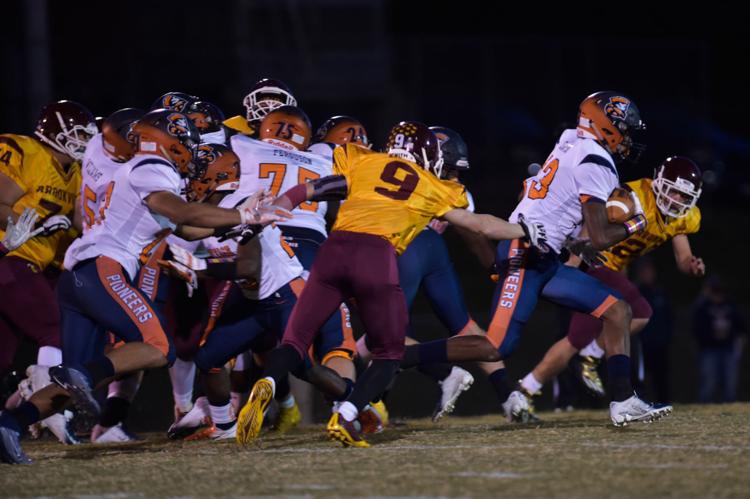 Football 09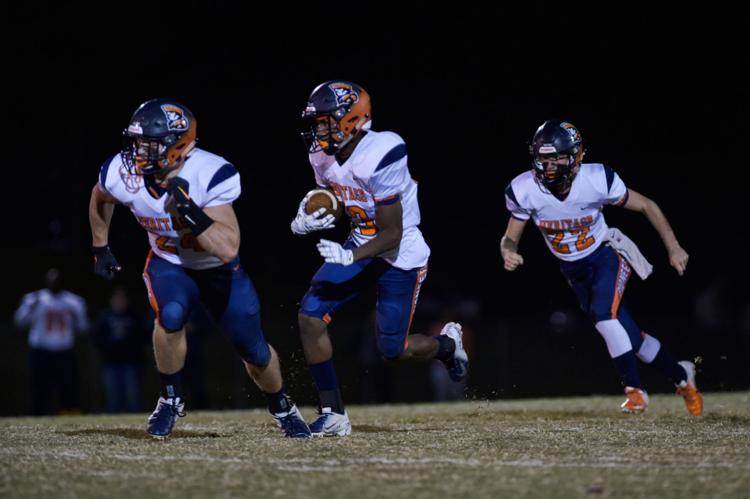 Heritage vs. Forest 07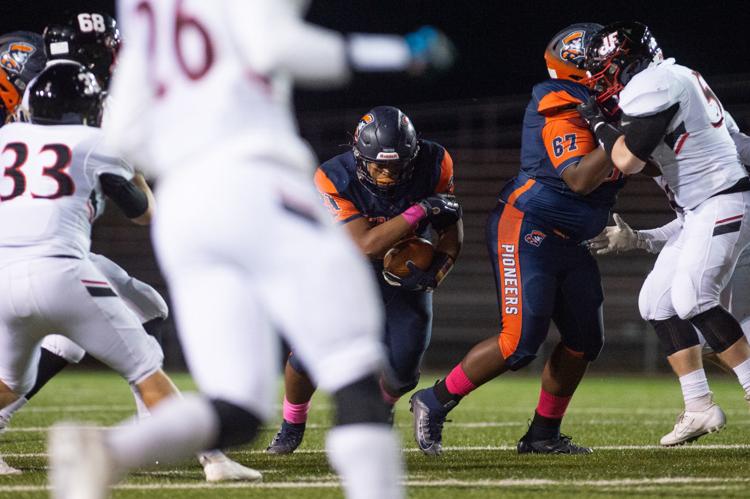 Heritage vs. Forest 08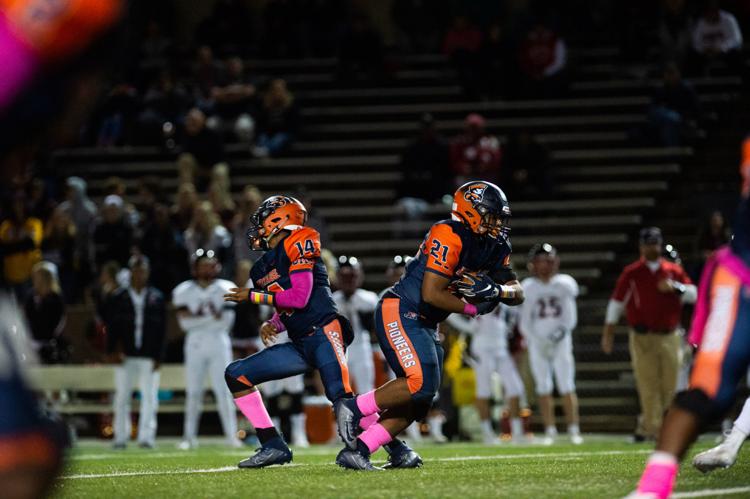 Heritage vs. Forest 09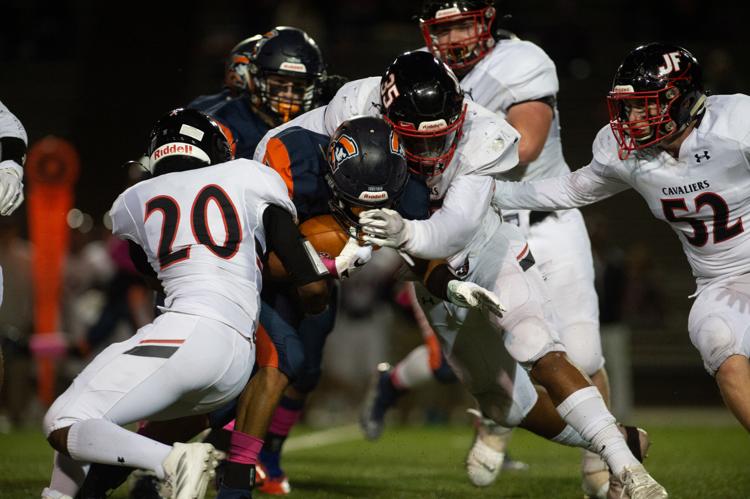 Heritage vs. Forest 02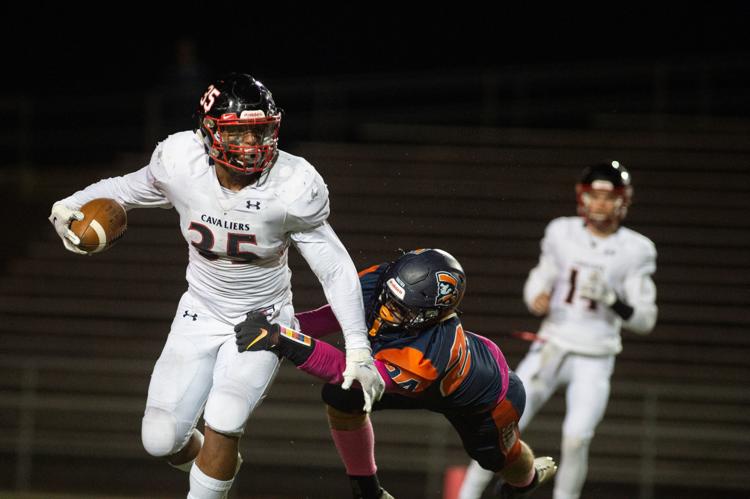 Heritage vs. Forest 12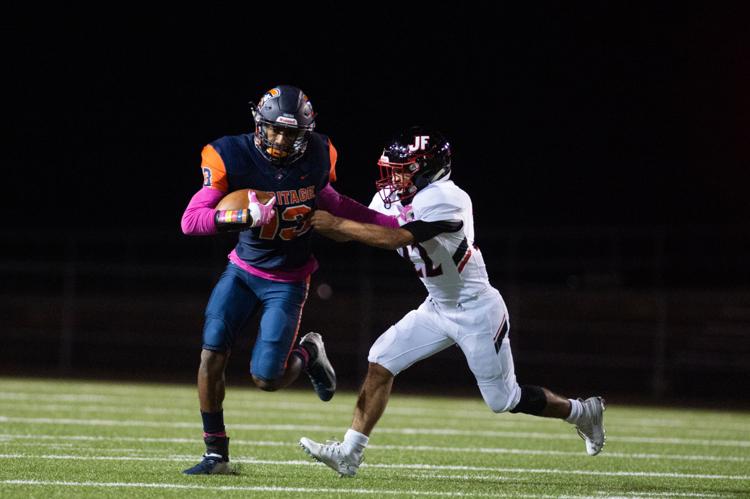 Heritage vs. Forest 04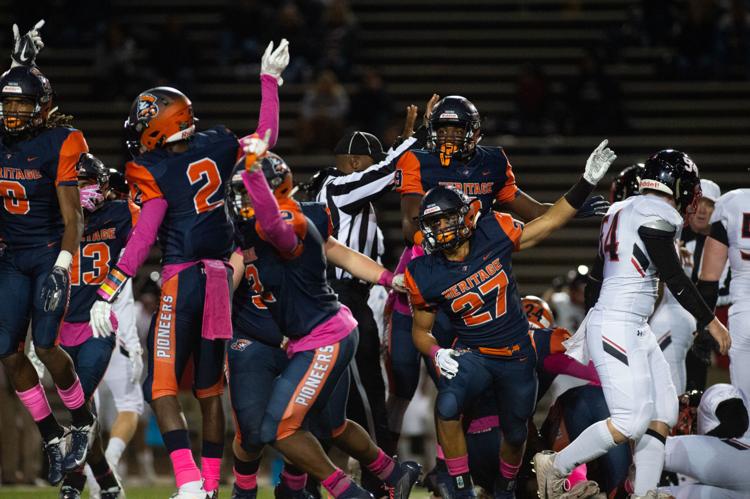 20191026_lna_sports_glassamherst1.jpg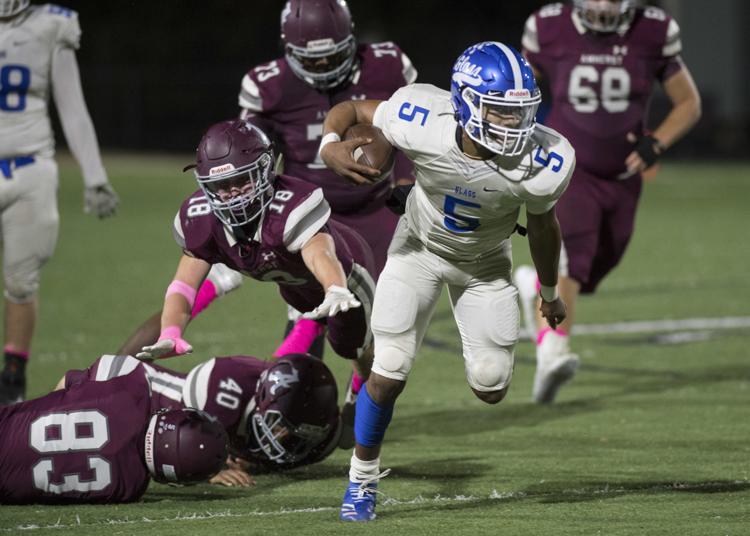 20191026_lna_sports_glassamherst2.jpg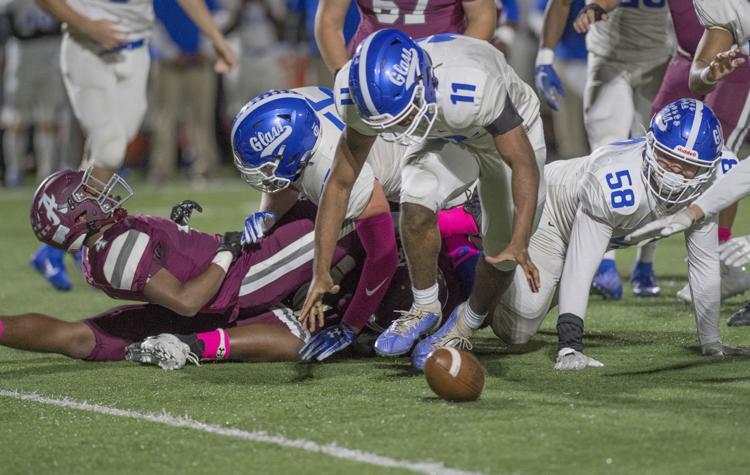 20191026_lna_sports_glassamherst3.jpg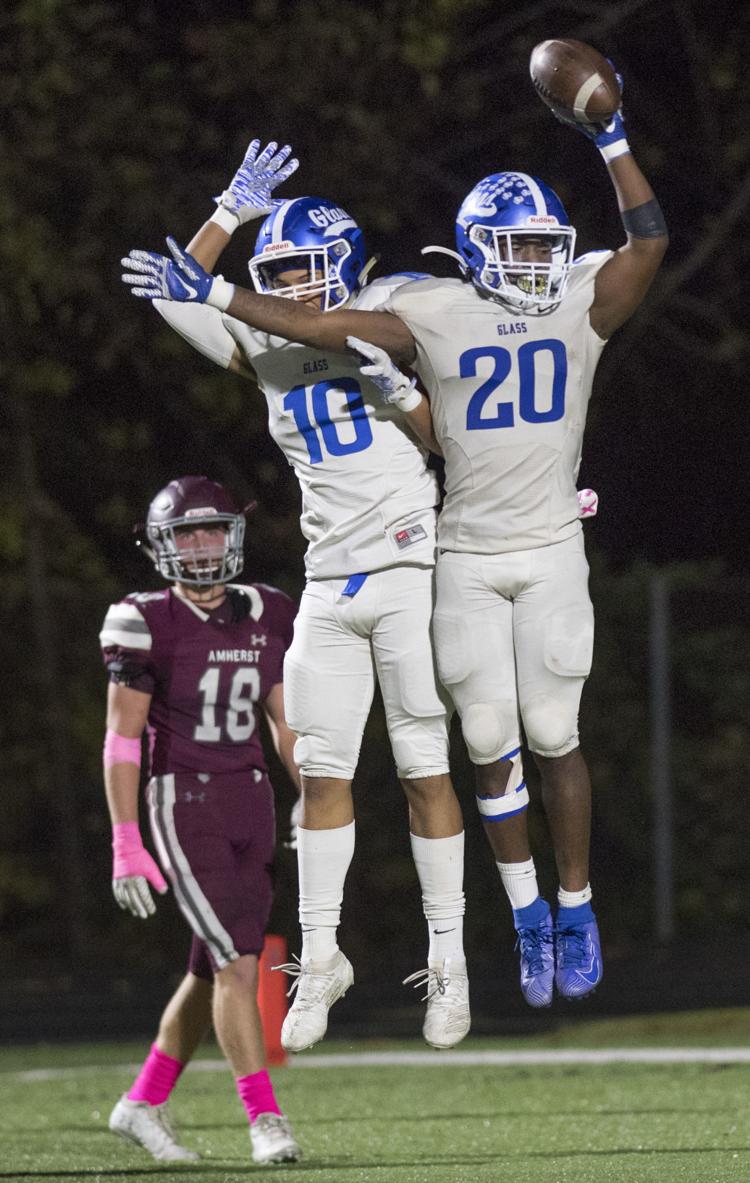 20191029_lna_sports_glass2.jpg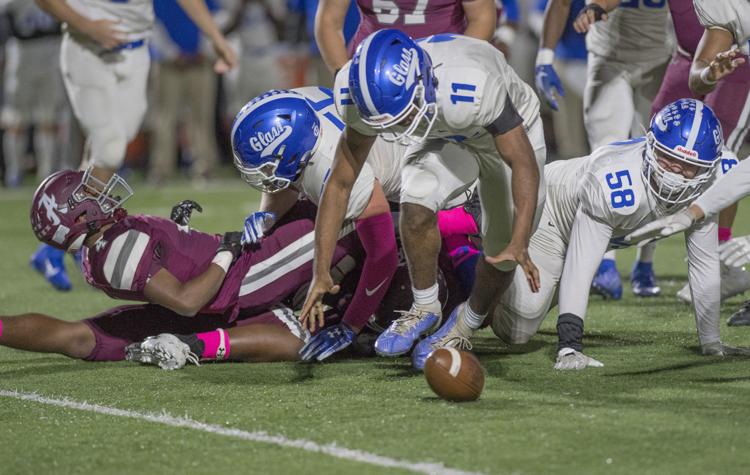 -- HIDE VERTICAL GALLERY ASSET TITLES --
-- VERTICAL GALLERY LARGER FONT SIZES --