It's difficult to stop a man on a mission.
And no one on the turf at Lynchburg City Stadium on Friday night was more resolved than running back Quoterris Craighead.
Pulaski County's defense swarmed E.C. Glass all night, pulling down ball carriers behind the line of scrimmage and forcing the Hilltoppers into three-and-outs.
But the Cougars had no answer for the speedy running back.
Craighead scored three touchdowns, including the go-ahead in the fourth quarter, and rushed for 108 yards as the Hilltoppers earned a thrilling come-from-behind victory over Pulaski, 27-10, in the Region 4D semifinals.
At 5-foot-10, 170 pounds, Craighead bowled over bigger defenders all night. While the Cougars (9-3) were busy keying in on dynamic quarterback DreSean Kendrick, Craighead often broke away for first-down yardage.
He was a young man with fire in his eyes and determination in his heart.
"I can do anything when I put my mind to it," Craighead said. "The momentum kept me going."
Pulaski put E.C. Glass (11-1) in a rare position. The Hilltoppers, normally in control by halftime, trailed 10-0 in the second quarter and 10-7 at the half.
But Craighead sparked the comeback.
After quarterback DreSean Kendrick, who was on lockdown most of the night, broke away for a 79-yard run deep in Pulaski territory, Craighead punched in a 7-yard touchdown for Glass' first score.
In the third quarter, he reeled in a 10-yard TD pass from Kendrick on a broken play. Kendrick, being chased by Pulaski defenders, scrambled and threw an off-balanced bullet to Craighead for a 14-10 lead.
"I saw that it was a broken play," Craighead said. "I saw my quarterback getting blitzed and I waved that hand — let him know you're open. Do something."
Craighead also scored on a 24-yard run late in the fourth quarter to give Glass a 20-10 cushion.
"He's tough as nails, man," Glass coach Jeff Woody said of Craighead's performance. "He's the type of kid you wanna love. He's the type of kid you want with you in tough situations."
Pulaski took an early lead when linebacker Luke Russell scooped up a Glass fumble and took it 60 yards for a 7-0 lead early in the second quarter. Five minutes later, the Cougars notched three points when kicker Broc Simpson drilled a 37-yard field goal.
Simpson also missed two field-goal opportunities, a 47-yard attempt in the first quarter and a 44-yard attempt that would have pushed the lead to 13-7 in the third quarter but which came up short.
Keyontae Kennedy rushed for 62 yards on 19 carries for Pulaski, while quarterback AJ McCloud completed 6 of 10 passes for 50 yards.
"We had a couple opportunities there early to get some points and if we get those, maybe towards the end we're not gambling a little bit and give up the big play for them to stretch it out on us," Pulaski coach Stephen James said. "But I'm proud of our kids. … They played their hearts out."
Pulaski's offense took over on downs with 2 minutes and 40 seconds left in the fourth, needing to go 73 yards for a score and the lead. But on the second play of that drive, Glass lineman Andrew Dunlop came crashing in. Pulaski fumbled on a bad snap. The 6-foot-4, 225-pound Dunlop pounced. The turnover led to Craighead's 24-yard touchdown run with 1:04 remaining.
"We showed up tonight. We made big plays, stopped their offense," Dunlop said.
"They came out strong first, but we came in the second half and really got 'em."
Pulaski got the ball back again trailing 20-10, but Kendrick intercepted a pass from backup QB Drew Dalton and took it 40 yards into the end zone.
The victory sets up an anticipated region championship. The second-seeded Hilltoppers travel to play No. 1 Salem on Friday at 7 p.m.
Pulaski brought down Glass ball carriers on or behind the line of scrimmage on 13 of the Hilltoppers' 36 totes. But Glass' defense stood tall, too.
"They are a spectacular team," Glass defensive end Holden Fretz said. "I think we played excellent. This was probably the best game we've played. We prepared all week, scheme after scheme, seeing what worked. But probably in the middle of the week, we were frustrated because we didn't know what we were gonna do. And then at the end of Wednesday, we figured something out, and it really worked for us."
Glass' defense held Pulaski to 79 rushing yards.
Kendrick rushed for 120 yards and passed for 45 more.
But it was also tough going for the Glass quarterback. He was sacked four times and had to settle for little-to-no gain seven times. But Kendrick drew away defenders and Craighead turned on the jets to will Glass to victory.
"He makes things happen," Woody said of Craighead. "He's just a scrappy type of kid."
Ben Cates covers high school sports for The News & Advance. Reach him at (434) 385-5527.
20191123_lna_sports_eclgassfootball03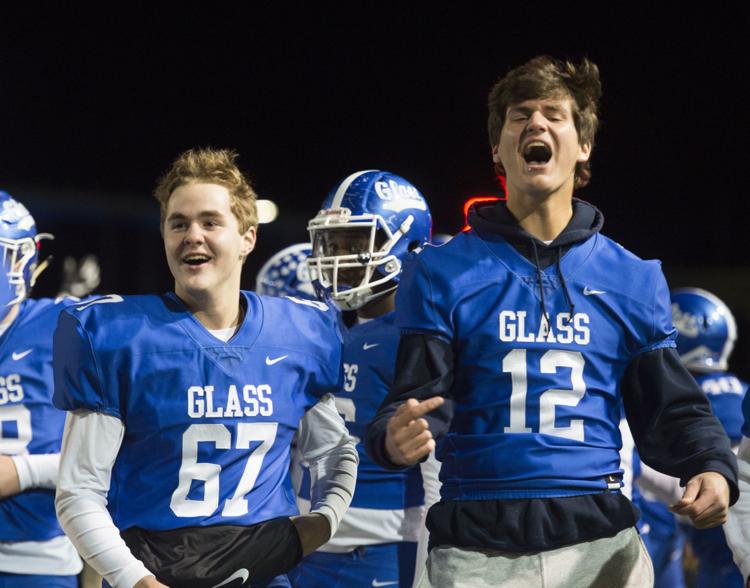 20191123_lna_sports_eclgassfootball08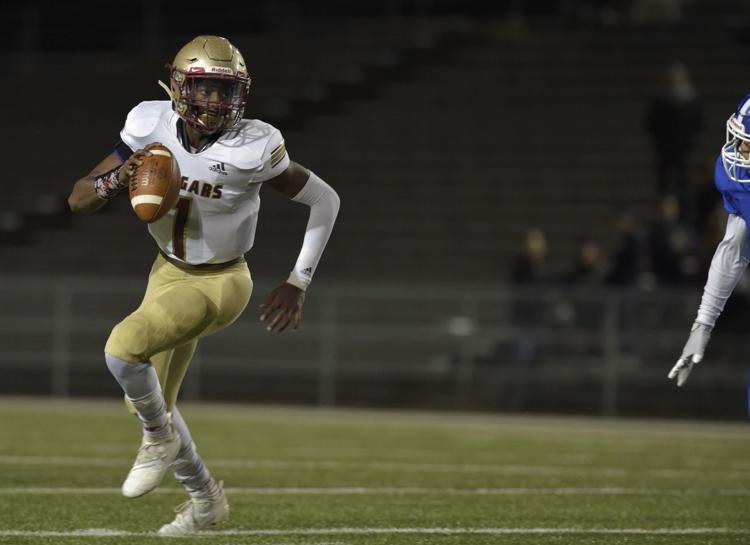 20191123_lna_sports_eclgassfootball04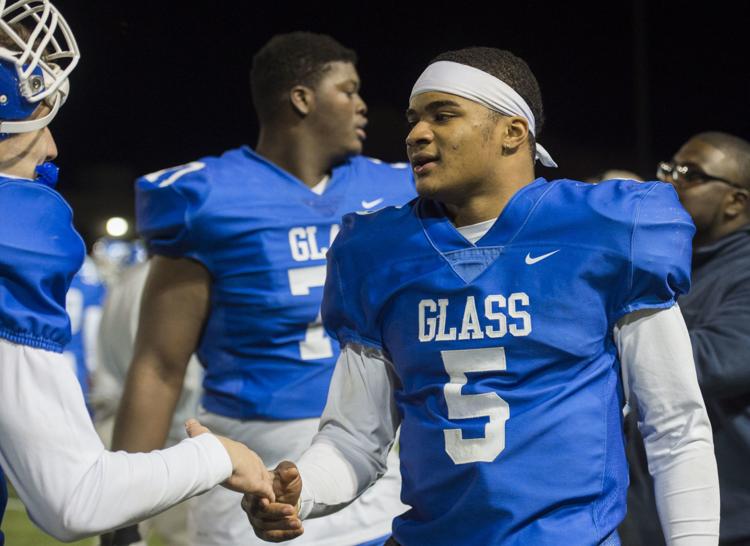 20191123_lna_sports_eclgassfootball11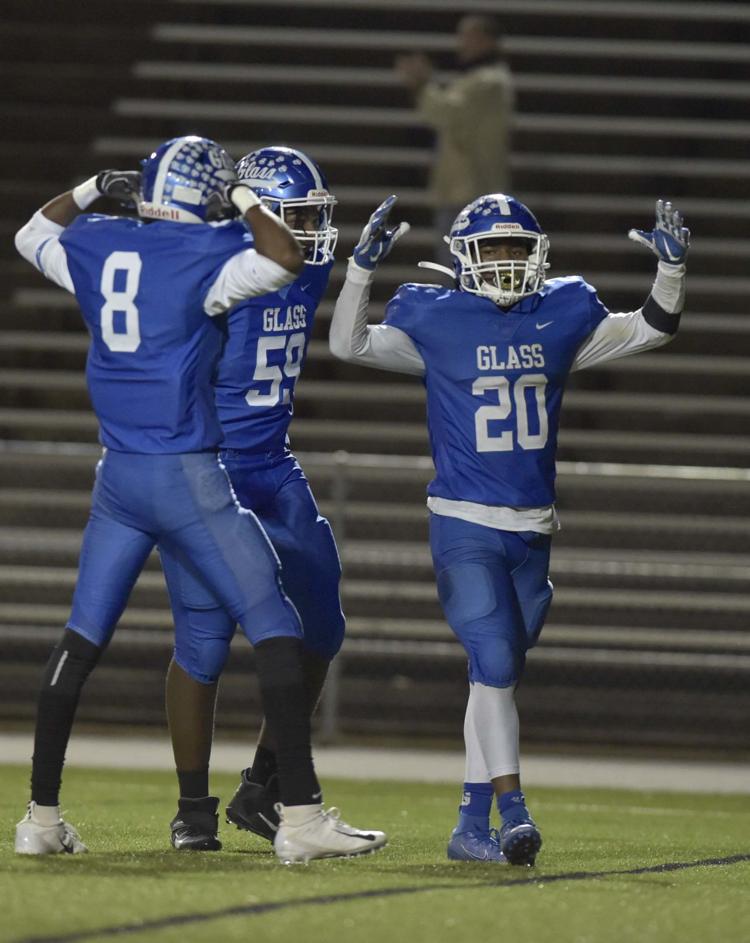 20191123_lna_sports_eclgassfootball02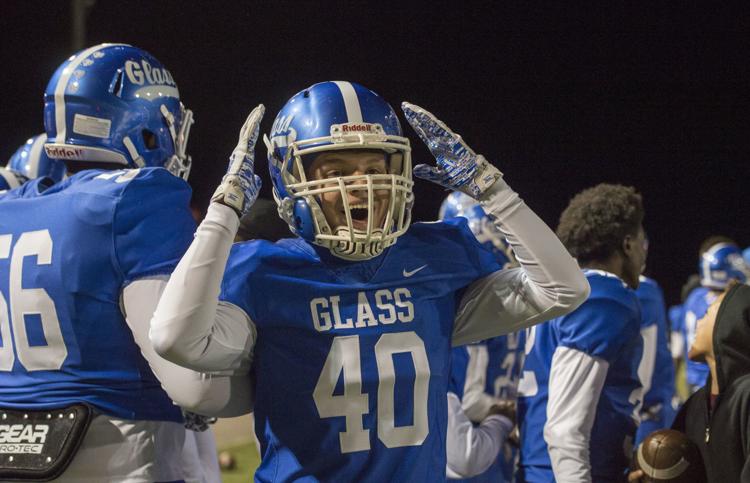 20191123_lna_sports_eclgassfootball09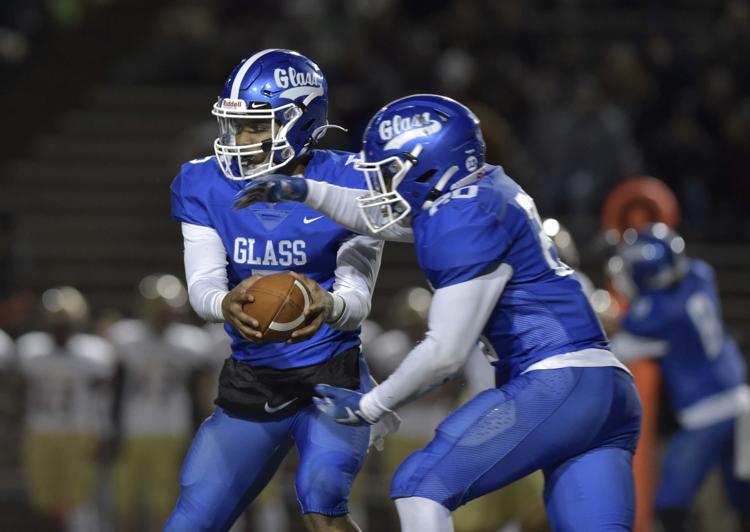 20191123_lna_sports_eclgassfootball10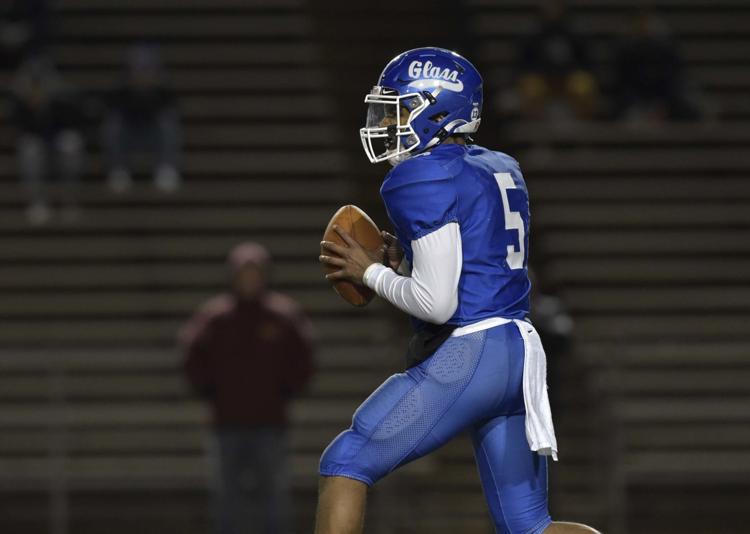 20191123_lna_sports_eclgassfootball01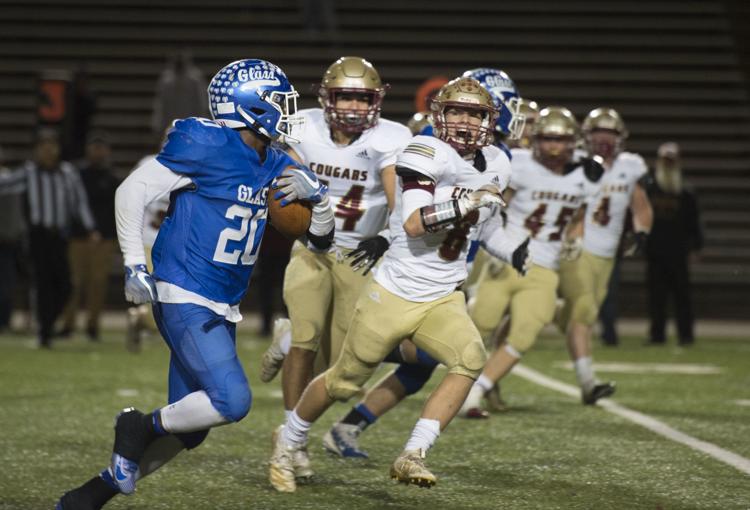 20191123_lna_sports_eclgassfootball07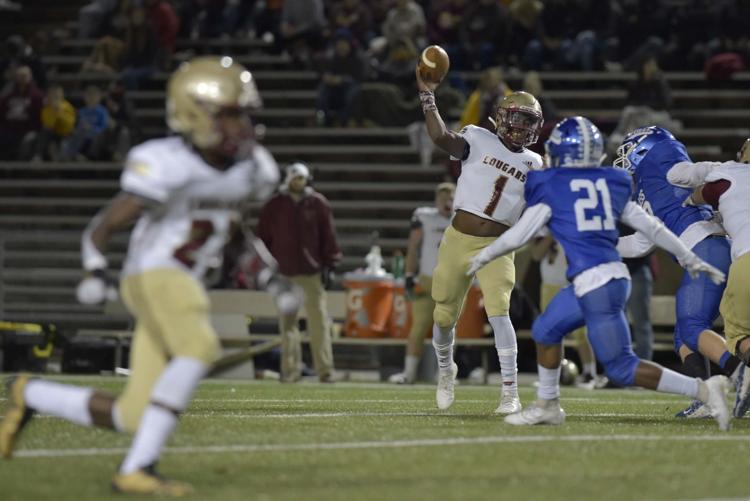 20191123_lna_sports_eclgassfootball06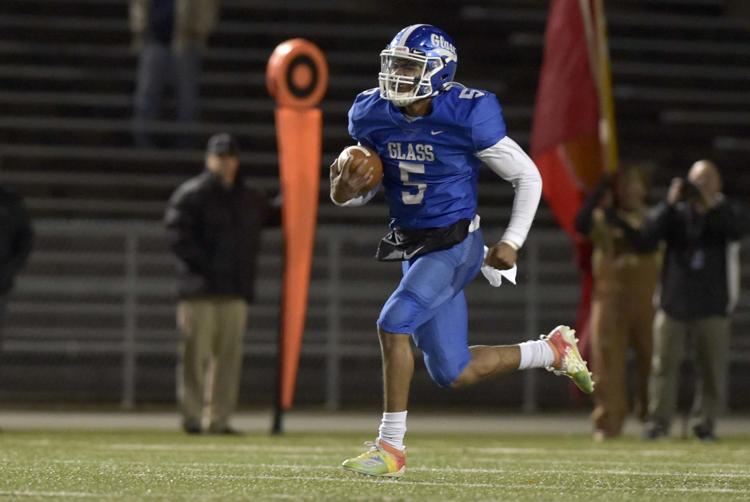 20191123_lna_sports_eclgassfootball05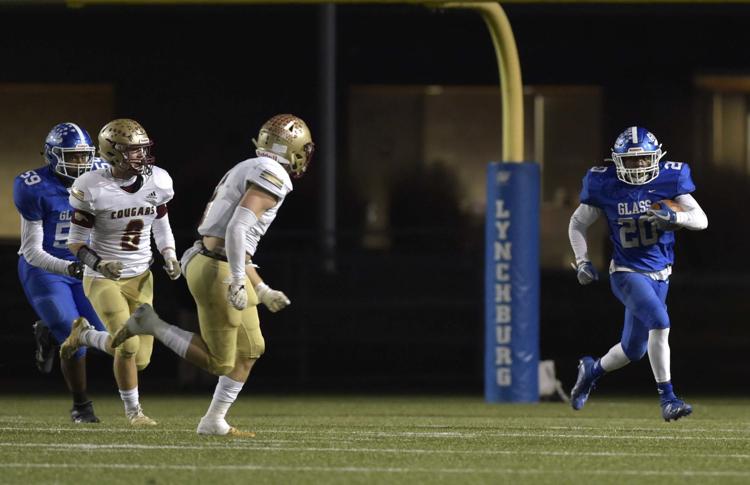 Appomattox-Glenvar Region 2C football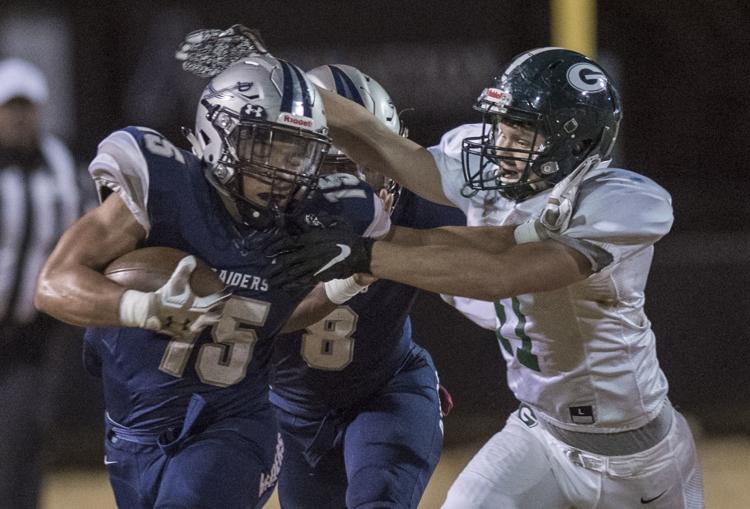 Appomattox-Glenvar Region 2C football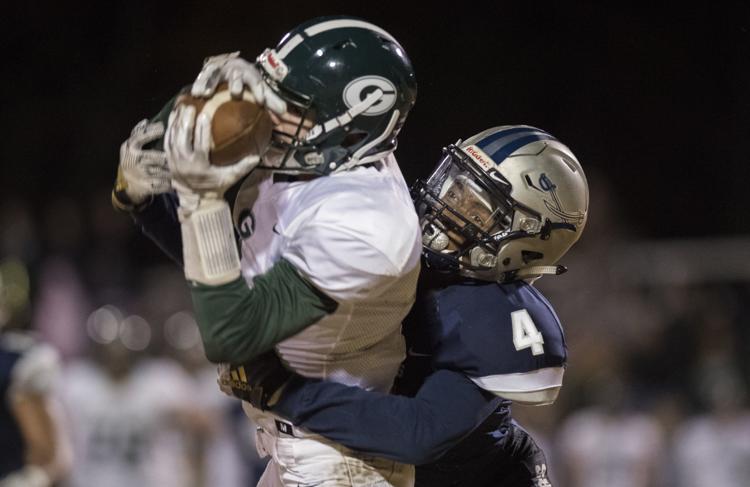 Appomattox-Glenvar Region 2C football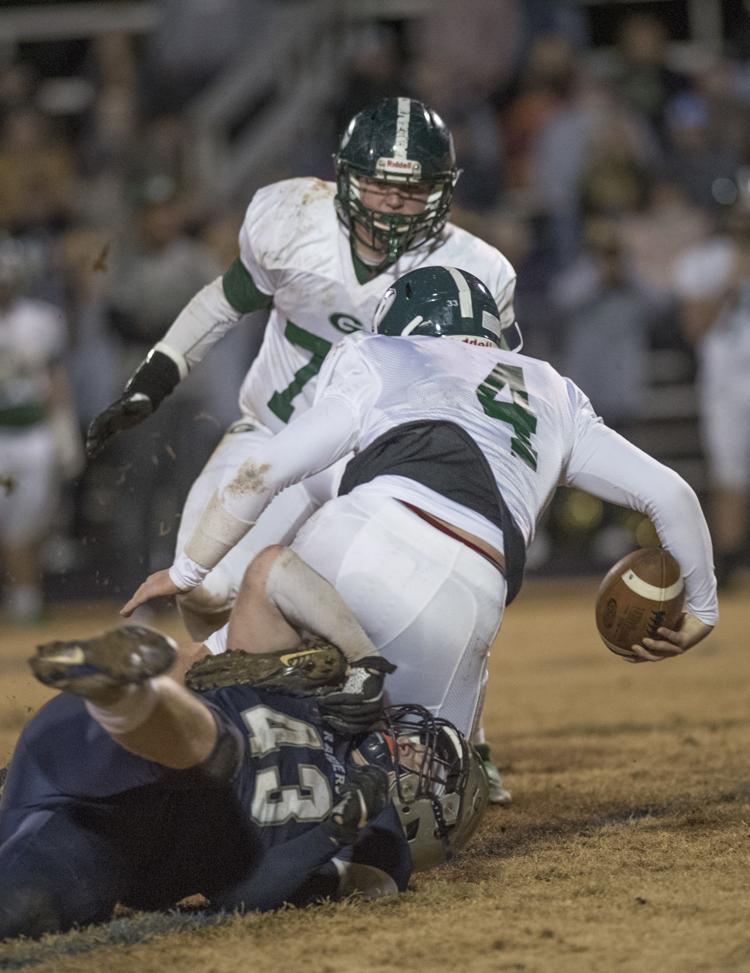 -- VERTICAL GALLERY LARGER FONT SIZES --
-- HIDE VERTICAL GALLERY ASSET TITLES --