Kyle Pope's journey in coaching exposed him to to Lynchburg long before he ever joined the Liberty staff. He was the defensive line coach at Presbyterian for the 2016 season when the Blue Hose hosted the Flames, and then spent the past two seasons as a graduate assistant at Alabama.
Even though the one season in the Big South Conference didn't bring him to Lynchburg for a game, Pope heard about Liberty's resources that dwarfed those of the other conference members.
"Just coaching in the Big South with Presbyterian, when we came to play Liberty, just to see things on the rise, and that's the big thing when you're talking recruiting and everything else," he said. "You just see the potential at this place is amazing. Not only the potential at this place, but the people around it. That was another factor for me that I loved about this place as well, because not only when we played them at Presbyterian, but when I got there, the love was the same, the people were the same, the growth was the same. I always say when you walk around a campus and you see stuff being built, you don't get mad, you get happy, because you continue to see something getting better and better. That's one thing I love about it."
Pope continued working with the defensive line during his two seasons at Alabama. While he didn't work directly with the linebacking corps there, he was able to interact with the coaches and players in that room about what it took to be successful. He has brought those same traits to Liberty.
"My expectations for my guys first and foremost, they know everything that we do is going to be fast and violent, but not only that, having enthusiasm," Pope said. "Come every day and try to get better the next day. Also come every day and be a leader. My biggest thing is we've got to be able to lead in that room, we've got to be able to lead and be accountable. We have a creed to where the first thing you do is take things as a pro, second would be accountable in everything that you do, and third would be fast and violent. If we follow those three things, then as a linebacker corps will be one of the top in the nation. We have to buy into those things and make it happen."
David King (21 tackles, 1.5 TFL)
Kedrick Bradley (11 tackles, 0.5 TFL, 1 QBH)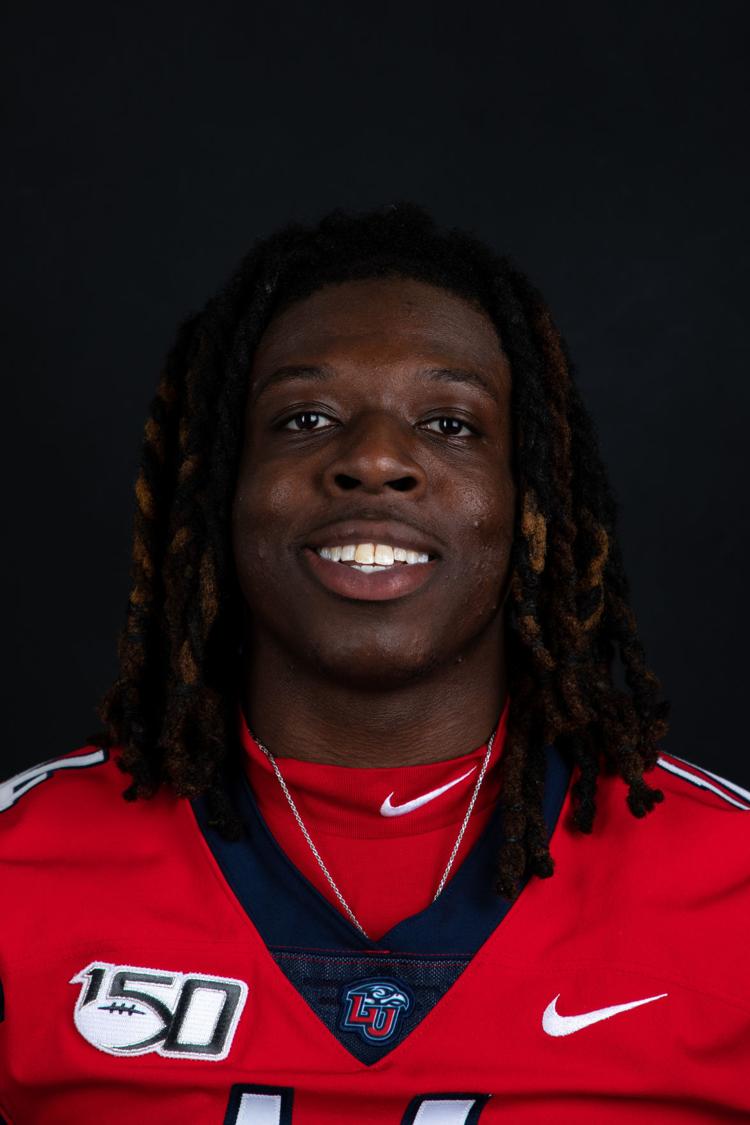 » Solomon Ajayi (r-Sr., 6-1, 235, Bakersfield College/Frisco, Texas)
2018 stats: 76 tackles (41 solo), 4.5 TFL, 1.0 sack, 2 INT, 2 PBU, 1 QBH, 2 FR, 1 FF
Ajayi emerged as a reliable starter last season and continued that trend during the offseason with the new coaching staff. While he missed a chunk of the spring practice season, he learned the ins and the outs of the Mike position and has become a more vocal leader among the group.
"He's a very smart player, a very hard working player, and he went through a small injury in the spring, but he was able to bounce back and finish the spring strong," Pope said. "He's a guy who has experience when you go throughout the room, he's definitely one of two guys who has great experience in the room, who has basically set a path for himself here. Going through spring and going through now, he's continued to step into a leader role, continued to work hard each day, and not only that but make the guys around him better. That's one big thing about him."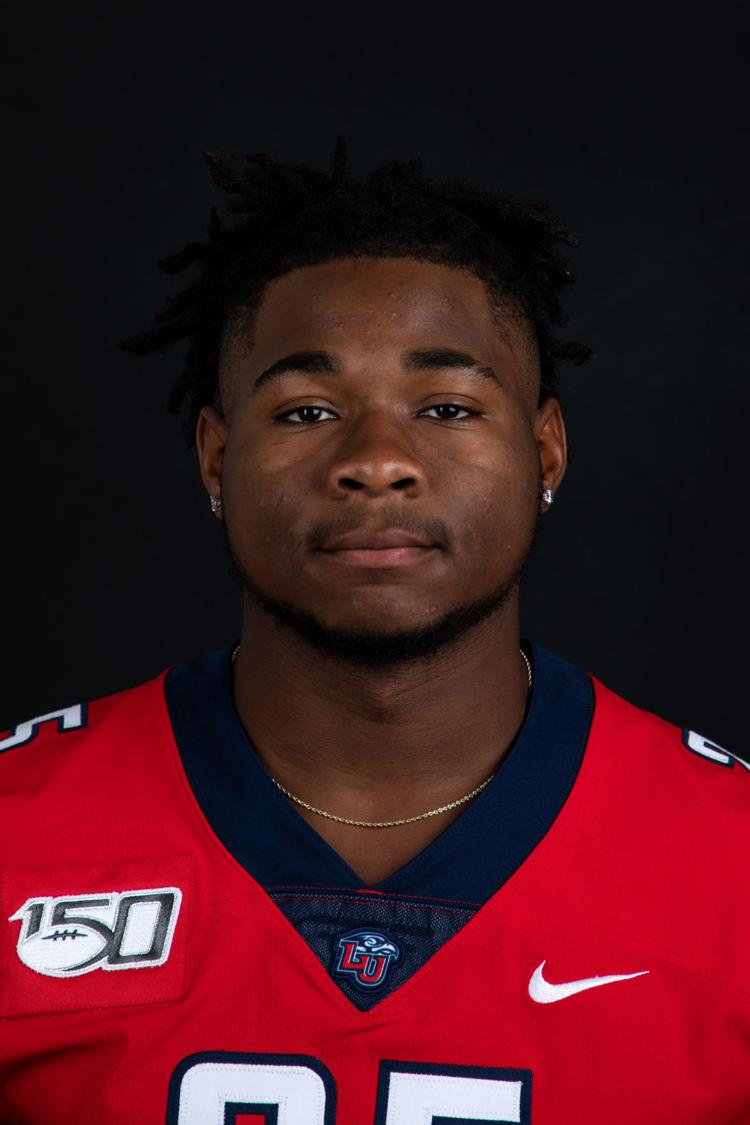 » Tyren Dupree (r-Fr., 6-2, 205, Cherokee High School/Leesburg, Alabama)
Dupree played in two games as a true freshman to retain a year of eligibility. While he missed some time in the spring with an undisclosed injury, he emerged at the start of training camp as Ajayi's backup and hasn't missed a beat with his play.
"A sleeper guy who was injured and came back this fall camp is Tyren Dupree," Pope said. "He does a great job, a nice, big body who flies around and makes plays."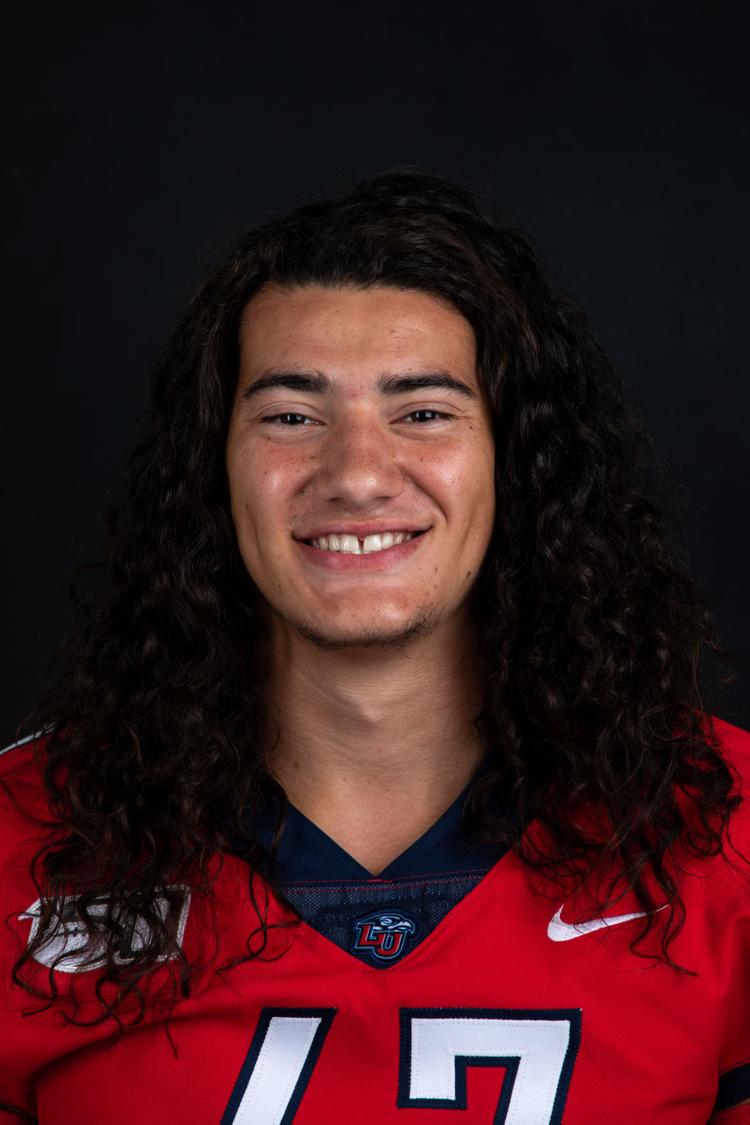 » Remington Green (Jr., 6-0, 220, King George High School/King George)
2018 stats: 33 tackles (16 solo), 1.0 TFL, 1 QBH
Green received the bulk of the second-string snaps at Mike last season, but has fallen behind Dupree on the depth chart. Green played on special teams as a true freshman and saw his role expanded as a sophomore. He will again be a staple on special teams while filling in at Mike.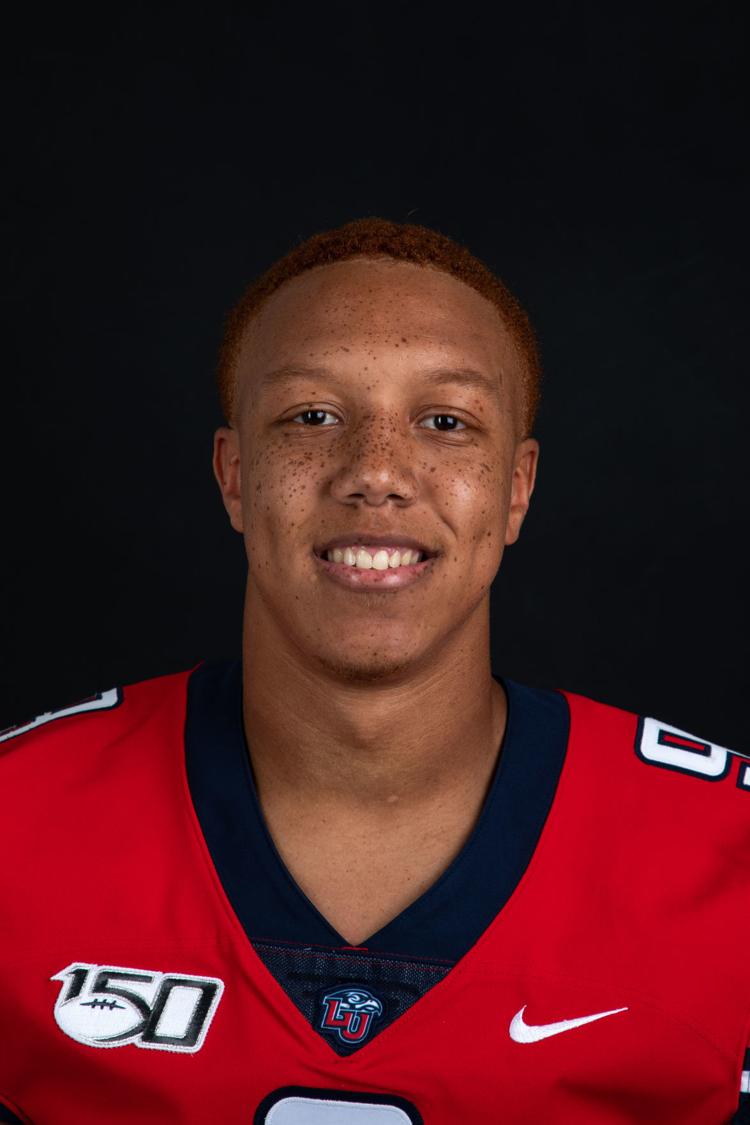 » Amarii Jenkins (r-Soph., 6-0, 210, West Port High School/Ocala, Florida)
2018 stats: 12 tackles (7 solo), 1.0 TFL
Jenkins was the fifth or sixth option at linebacker last season and saw marginal playing time with a solid rotation ahead of him. He quickly turned heads in the spring and was playing on the first string within a matter of weeks. Jenkins hasn't given up his starting spot in training camp.
"Amarii Jenkins was a guy you heard about, but a guy you were waiting to see," Pope said. "Once we stepped on the field, he's the guy who's going to give you effort. Every day he came to practice ready to go, every day he came in the position room ready to learn, and he took it out on the field. I mean, you tell him something once, he'll get it right and he'll go make it happen. Also he's stepping into the role this summer to continue to be more of a leader. He took on that challenge and every day he's out there."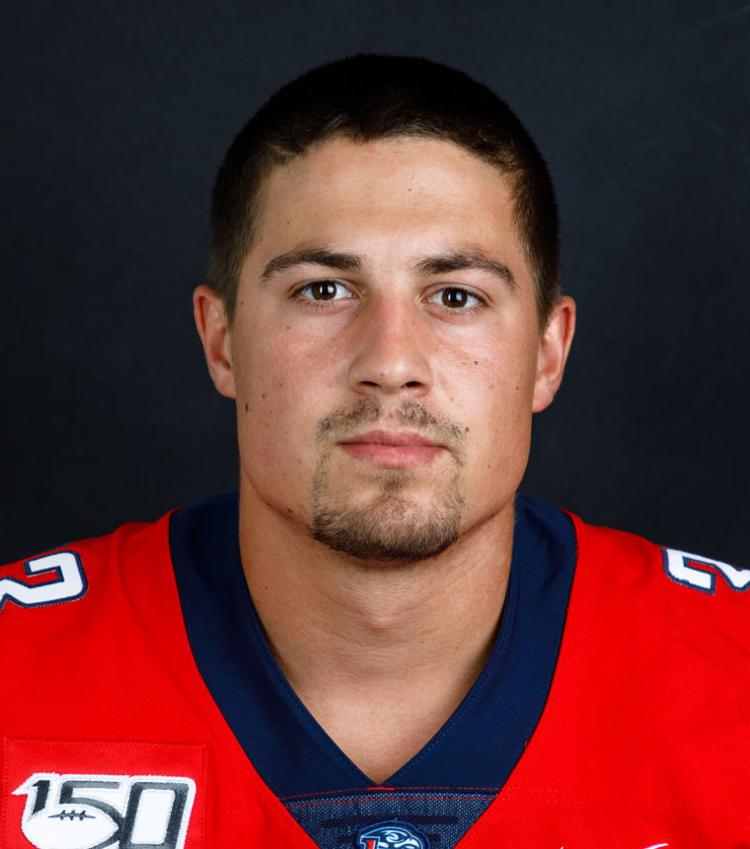 » Waylen Cozad (Jr., 6-2, 215, Sierra College/Auburn, California)
2018 stats at Sierra: 74 tackles (23 solo), 12 TFL, 2.5 sacks, 4 PBU
Cozad continued the line of transfers making their way to Liberty from Sierra College. He is named after country music star Waylen Jennings. Cozad posted impressive numbers at Sierra after originally enrolling there as a safety before moving to linebacker for his sophomore season.
"Waylen Cozad, he's been pretty darn good. … You bring a JUCO guy in, so you want a guy to come in and be ready to help," Pope said. "Over the summer since he's been here, took things in and he wants to know, he wants to learn and once he goes out on the field, he's going to play like his hair's on fire. He's running to the ball, he's making plays."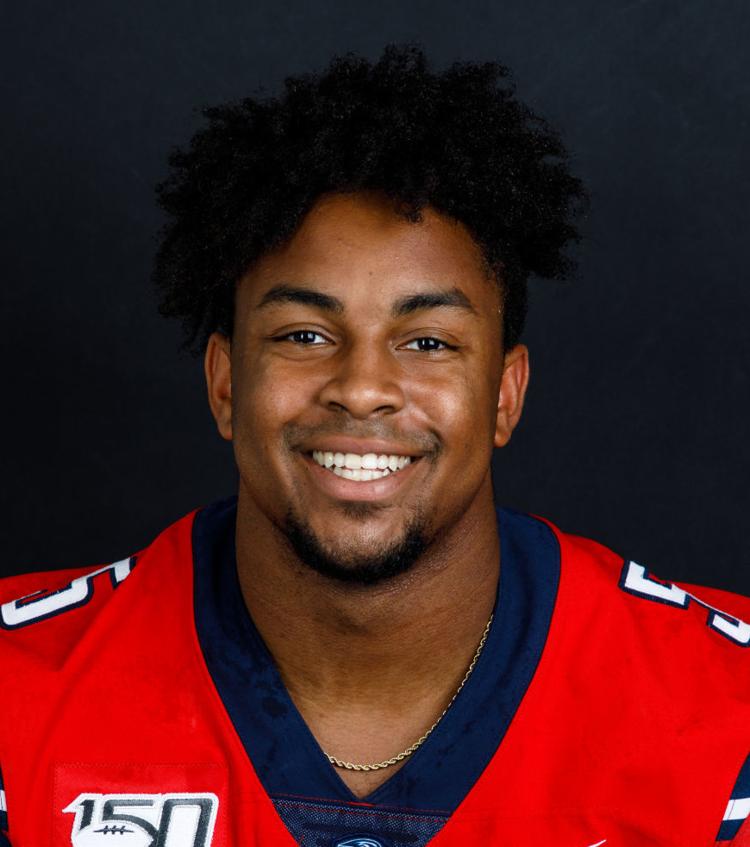 » Malik Caper (Fr., 6-1, 215, Grapevine Faith Christian School/Dallas, Texas)
2018 stats at Grapevine: 52 tackles (22 solo), 4.0 TFL, 1.5 sacks, 2 INT, 2 blocked field goals
Caper quickly moved up the depth chart upon his arrival over the summer and has split time with the second- and third-string units. He also is among those expected to play a lot on special teams.
"Malik, first of all, he's a good looking kid. You walk in that room, you're going to notice him," Pope said. "He brings not only size, but brings identity in that room. He's a guy who played running back in high school, so he's an athletic kid, but not only that, he's huge. He's around 235 right now, and he brings a more physical presence, a downhill physical presence. … He definitely brings a difference presence to the room size-wise and mentality-wise that you want to have in your room."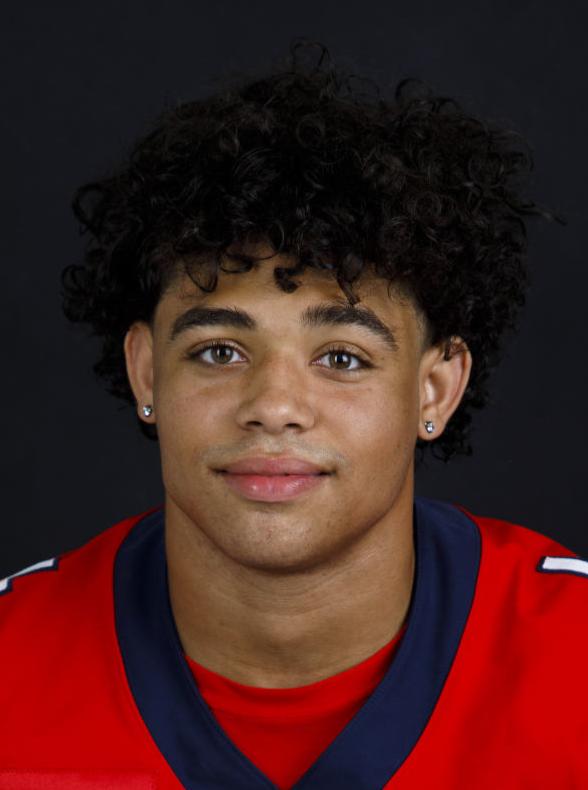 » Aubrey Williams (Fr., 6-2, 200, Brunswick High School/Brunswick, Georgia)
2018 stats at Brunswick: 62 tackles, 3 INT, 8 PBU, 3 FF
Williams enrolled for the spring semester and had an opportunity to play in the spring game. He possesses raw talent and still needs polishing, especially with his coverage skills.
"I always tell Aubrey, if you don't know what to do, just run to the ball. He's that type of guy, just like Waylen, always another guy with his hair on fire," Pope said. "He wants to run around, he wants to hit people, and at the end of the day, he just wants to have fun. One thing about Aubrey, he scored over like a 1,200 on his SATs coming out of high school, so he's a smart kid as well. You have a guy who's pretty darn smart, but a guy who wants to run around and make plays as well. He's definitely been working hard from the spring and also going into the summer."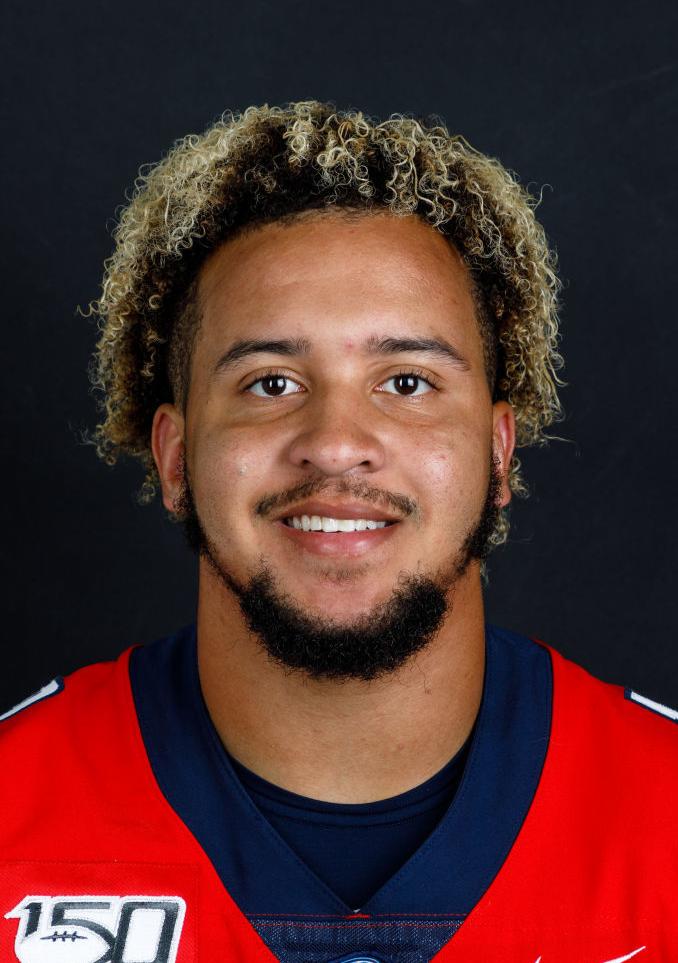 » Brandon Tillmon (Sr., 6-0, 210, River Bluff High School/Lexington, South Carolina)
2018 stats: 41 tackles (27 solo), 4.0 TFL, 2.0 sacks, 3 PBU, 2 QBH
Tillmon has been injured for parts of training camp, which has limited his chances to make an impression on the coaching staff. He moved down from safety, where he played his first two seasons, and started seven games last season as a junior.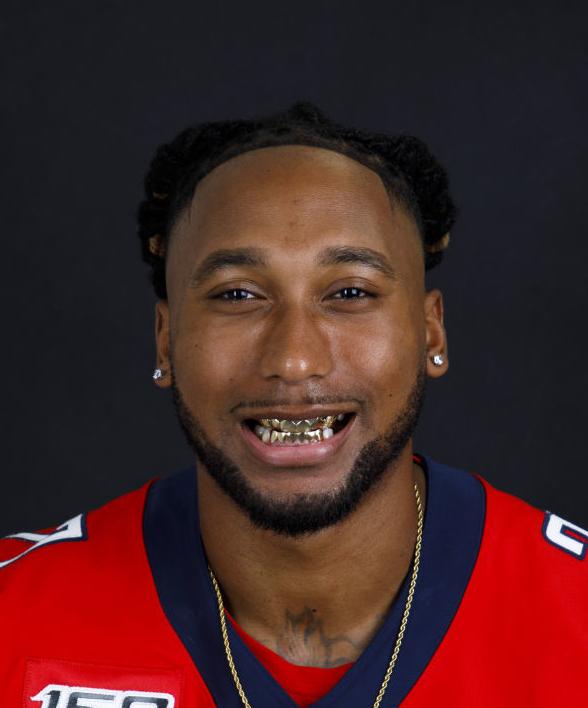 » Cheapell Morris (r-Sr., 6-2, 200, Sierra College/North Highlands, California)
2018 stats: 16 tackles (13 solo), 1.0 TFL, 1 PBU, 1 FR
Morris played at safety last season and in the spring, but transitioned to linebacker over the summer.
» Aaron Pierre (r-Soph., 6-0, 215, Cambridge Christian School/Tampa, Florida)
2018 stats: 10 tackles (2 solo), 0.5 TFL, 1 FR
The previous coaching staff envisioned Pierre moving down to linebacker after playing safety last season, and the new coaching staff kept that transition intact. Pierre missed the early stages of training camp with an undisclosed injury.
» Christian Launius (r-Jr., 5-11, 215, James Madison University/Mocksville, North Carolina)
2018 stats: 6 tackles (4 solo)
Launius was a special teams player last season and will likely fill that role again this year.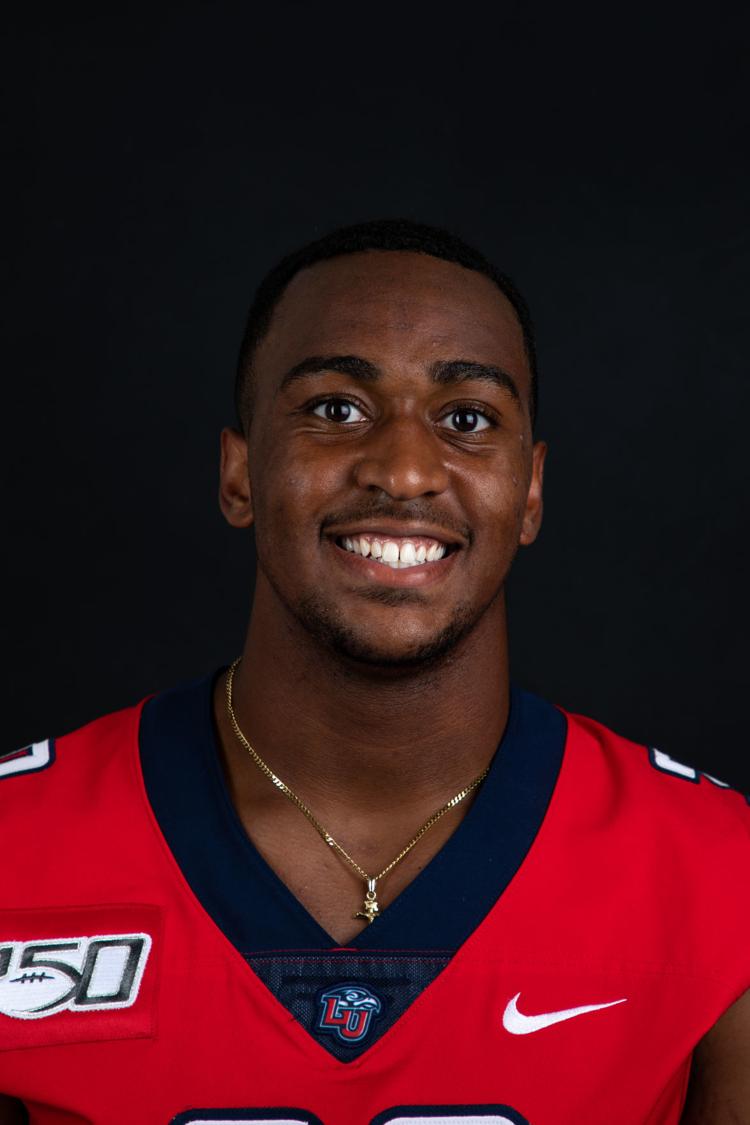 » Tyron Staples (Jr., 6-0, 190, Liberty High School/Bedford)
» Vincent Mangogna (r-Jr., 6-0, 210, Patchogue-Medford High School/Medford, New York)
» Carl Poole (Fr., 5-11, 220, George Washington High School/Danville)
2018 stats at GW-Danville: not available