Does the name Mike Brown sound familiar? It should. The former wide receiver-turned-quarterback has returned and is coaching the running backs at his alma mater.
His hiring came soon after Ron Brown left to join Scott Frost's staff at Nebraska.
It was a no-brainer for the Charlottesville native to return close to home after spending the 2016 season as an offensive analyst and running backs assistant under Jim Harbaugh at Michigan, and then serving as offensive quality control assistant and running backs coach under Danny Rocco at Delaware last season.
"Just sharing with them my experience and my knowledge and continuing to provide knowledge to them and help them learn concepts better," Brown said of what he's brought from those two stops to LU, "just allowing them to play a little faster which will allow their athletic ability to show a little more."
Brown had the unique opportunity to play and be an assistant under Rocco, who was Brown's coach at Liberty. Not much changed in the seasons between Brown's playing and coaching days.
"I think the biggest thing I learned from him was the importance of culture and how important it is to have good people and to have a standard and to uphold that standard," Brown said.
Brown is being tasked with developing a unit that needs to produce more than it has in Joe Dailey's first two seasons as offensive coordinator. The running backs are averaring 3.6 and 4.0 yards per carry in those seasons, respectively, and that has forced the Flames to go more through the air.
"We've got a good competition amongst the group. We've got a lot of good players and they all have different things that they all do well," Brown said. "That's a good thing for us as coaches. We can take advantage of guys that are better at running the ball downhill, guys that can run the ball outside, and then some guys can do all those things. It's a good thing to have."
» Carrington Mosley (2017 stats: 185 carries, 896 yards, 4.8 average, 9 TD; 15 catches, 100 yards, 6.7 average, 0 TD)
» Todd Macon (2017 stats: 13 carries, 48 yards, 3.7 average, 0 TD; 1 catch, 2 yards, 2.0 average, 0 TD)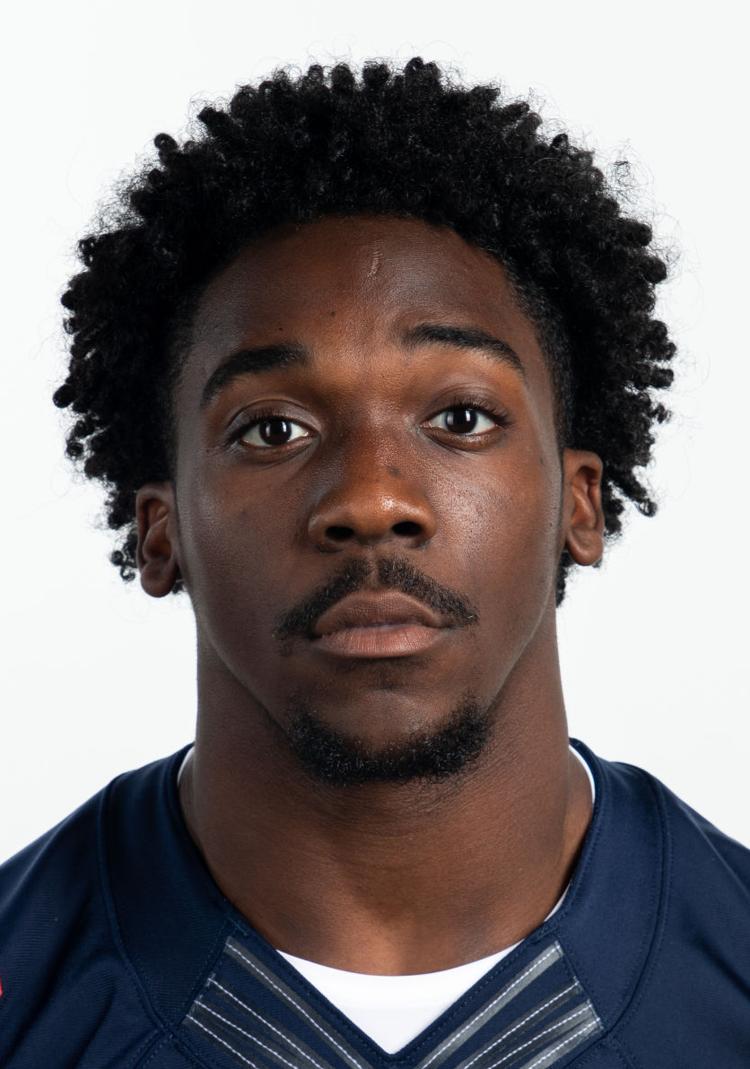 » 1. Frankie Hickson (5-8, 190, r-Jr., Heritage High School/Lynchburg, Va.)
2017 stats: 100 carries, 375 yards, 3.8 average, 2 TD; 5 catches, 45 yards, 9.0 average, 0 TD
Hickson gets the first crack as the starter after being the primary backup each of the past two seasons. He has shown flashes of what he can do if the lane is open or he's able to bounce it outside. But the difficulty has been finding the crease and hitting the hole for the former Heritage High standout.
Hickson is back down to 190 pounds after playing at 200 last season. The lighter Hickson should have that dynamic first step and quick burst that he displays on kickoff returns.
"He's done a really good job and he's been locked in just like everyone else," Brown said. "He's done a good job really diving into the playbook and helping out the young guys, teaching them the playbook and staying on them, kind of being another coach on the field."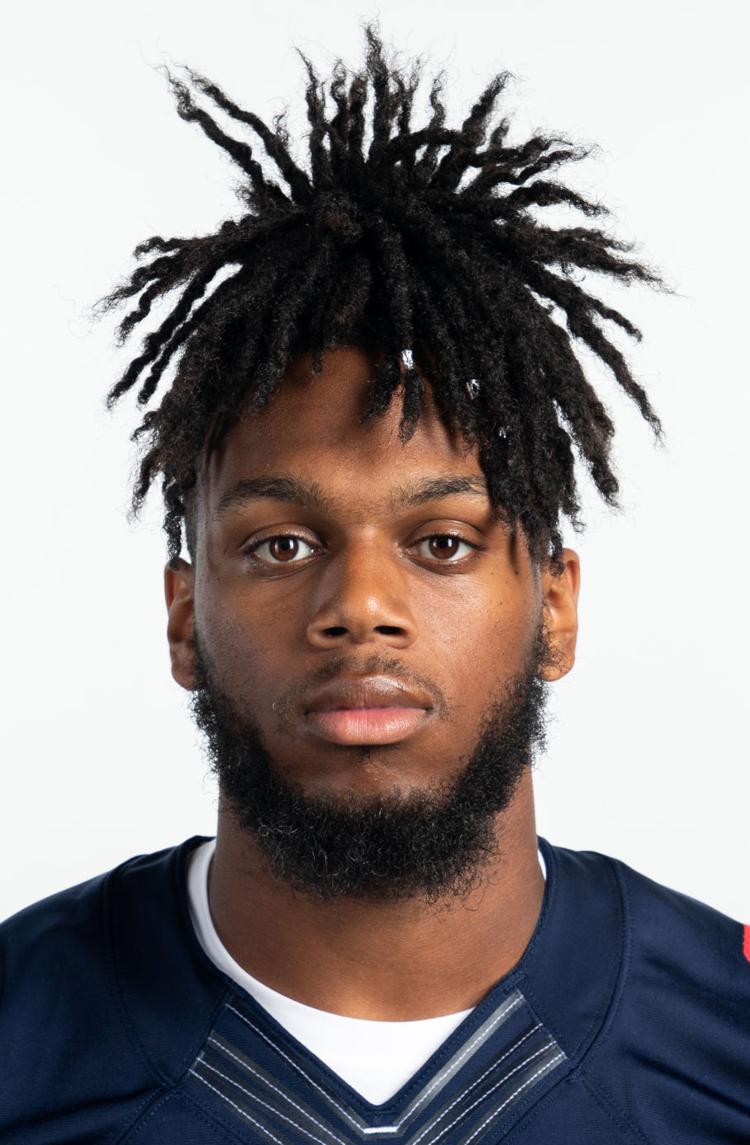 » 2. Frank Boyd (5-11, 195, r-Fr., Manchester High School/Chesterfield, Va.)
One of the most difficult challenges for college football players is redshirting, and that was certainly the case initially for Boyd. He had an electric career at Manchester High and was coming off a stellar senior season with hopes of building off that momentum.
He said it hit him "hard because I wanted to play immediately, but looking back on it I'm thankful I redshirted."
"The biggest thing about my redshirt year was I learned the game of football better," Boyd said. "Coming in as freshman I didn't really know the game of football; I just played, really. But now I've got an understanding of what the defense is going, what the offense is doing so I can play the game at a faster pace."
Boyd said the redshirt season allowed him to learn the playbook and what the defense is doing so he "can know how to read them."
It also meant spending time in the weight room. He said he came in as a freshman at 178 pounds, was at 180 during the season and is now at 195 heading into the season opener.
The added weight should help with his biggest strength, which he said is running between the tackles.
"I've been working on my footwork and stuff as well," Boyd said. "When I'm putting on weight, I'm working on my feet as well. It balances out."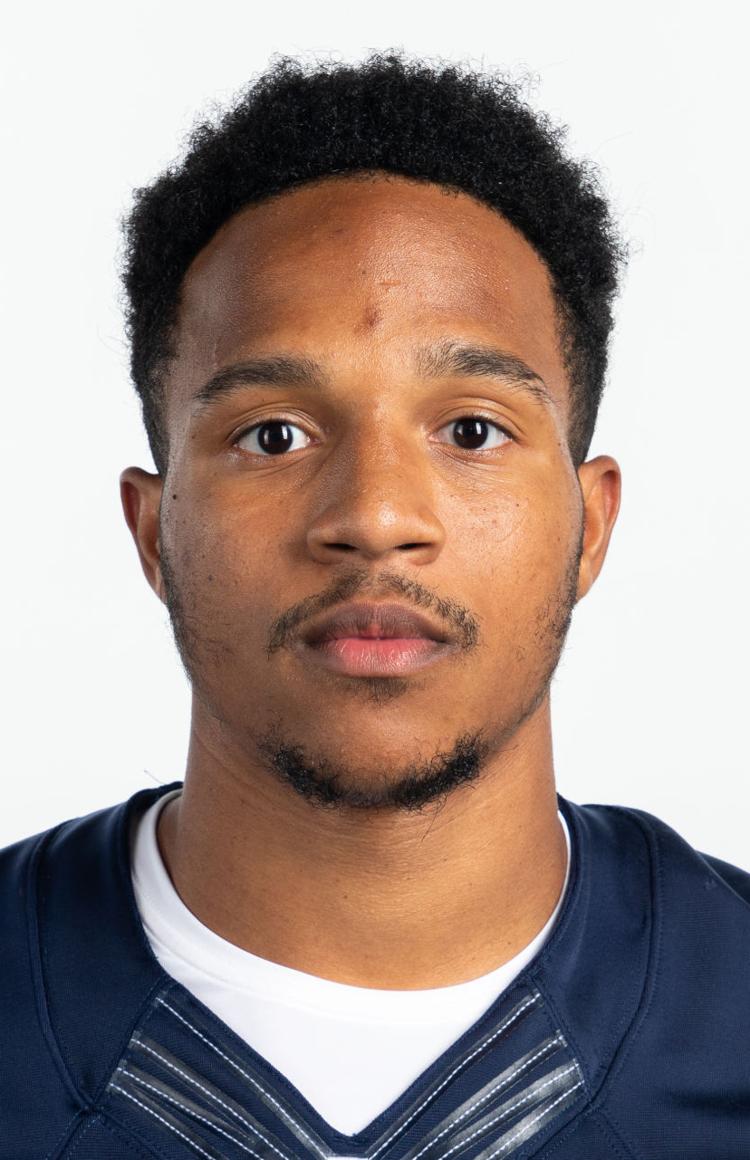 » 3. Kentory Matthews (5-8, 190, r-Sr., Blinn Community College/Virginia Beach, Va.)
2017 stats: 31 carries, 226 yards, 7.3 average, 2 TD; 5 catches, 22 yards, 4.4 average, 0 TD
The biggest knock on Matthews last season was ball security. He appeared to give a jolt of energy to a hapless offense against St. Francis with 50 yards on five carries, but a lost fumble derailed a drive and was part of a lackluster loss.
"It's a big deal," Matthews said. "Every day I'm working on just holding the ball tight and keeping it, because if I don't got the ball, I can't do anything. It's a big deal for me."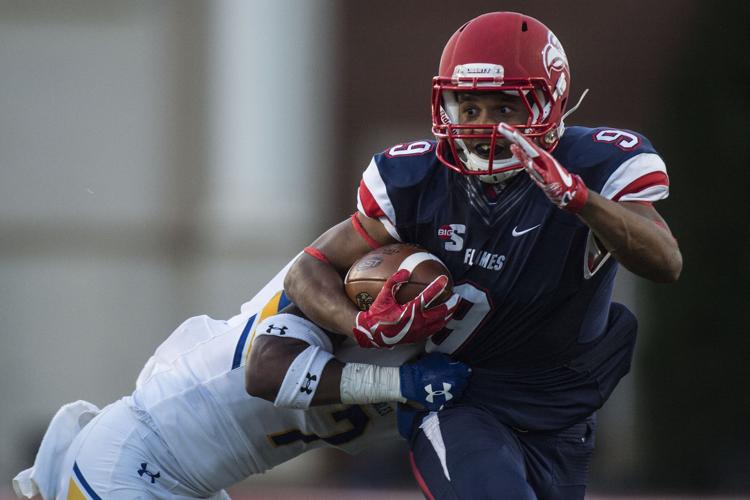 He racked up 103 yards and both of his touchdowns against non-scholarship Morehead State in Week 2, but totaled 73 yards on 13 carries in the other nine games of the season.
Matthews said he has added seven pounds of muscle since last season in the hopes of being able to run between the tackles and still have the speed to break runs to the edge.
"The thing is really being in the weight room with coach Bill so I can take all the hits and be able to run in between the tackles this season," Matthews said.
"I still have that speed. It will be there Sept. 1."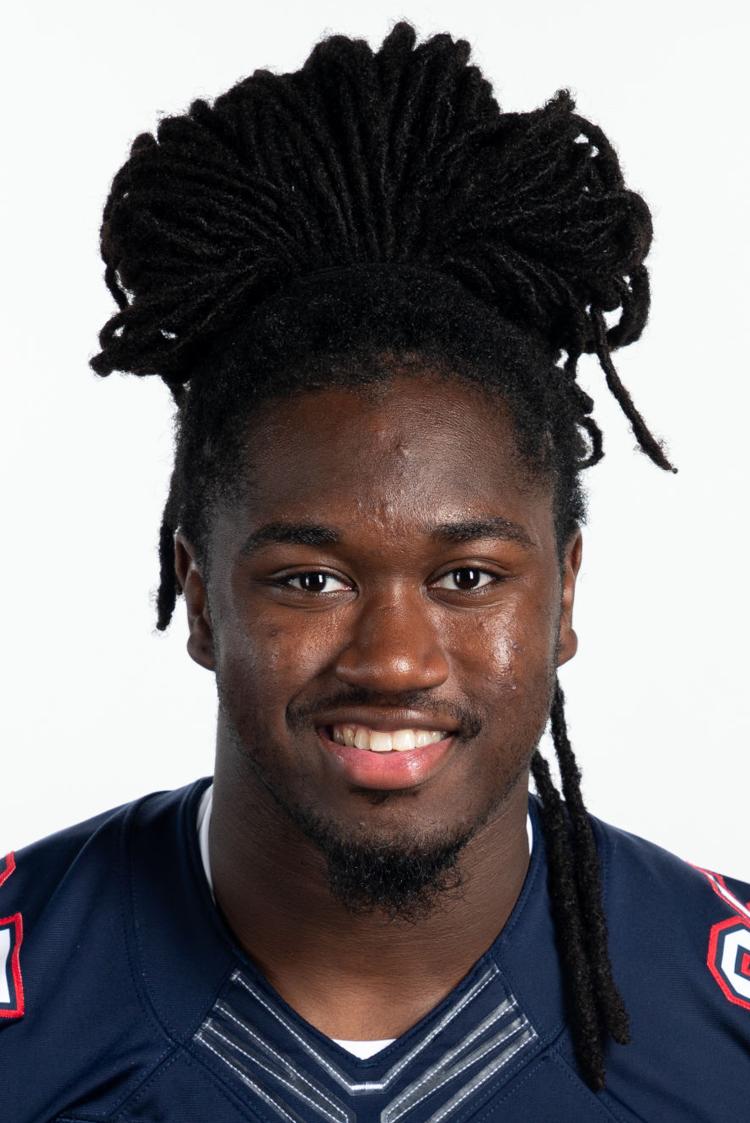 » 4. Peytton Pickett (5-10, 210, r-Soph., Trinity Valley Community College/Arlington, Texas)
2017 stats at Trinity Valley CC: 66 carries, 316 yards, 4.8 average, 4 TD, 2 fumbles (2 lost); 3 catches, 22 yards, 7.3 average, 0 TD
Pickett was originally recruited by Liberty, but elected to go to UMass. He did not play in that freshman season and transferred to Trinity Valley Community College where he got some playing time. He has the ability to run between the tackles with his 210-pound frame, but he lost two fumbles last season.
Flames coach Turner Gill has said Pickett has stood out so far through the preseason camp.
"He's doing well. He's doing really well," Brown said of Pickett. "He's been studying a lot, he's picking up on it really well, and he's coming out, working hard and getting better every day."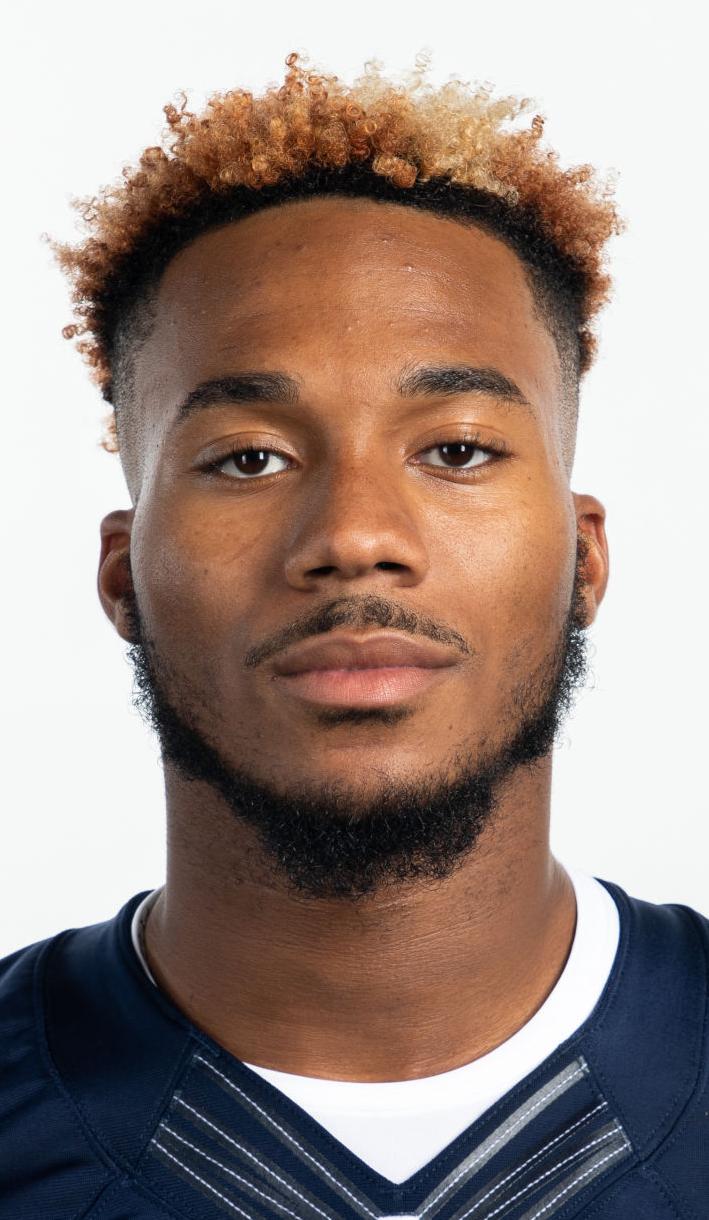 » 5. Troy Henderson (5-10, 180, Fr., Independence High School/Franklin, Tenn.)
The three-star recruit is an all-purpose back who has been mentioned as a possible candidate in the return game. With four experienced running backs ahead of him, it is likely he will redshirt and spend the season in the weight room and absorbing the playbook.
"He's an exciting player to watch, and I think the future is very bright for him. It will be fun working for him," Brown said of Henderson. "I think the biggest thing is continuing to learn. If he continues to learn, he'll be able to play faster and then his athletic ability will show even more."
• SITTING OUT SEASON (TRANSFER)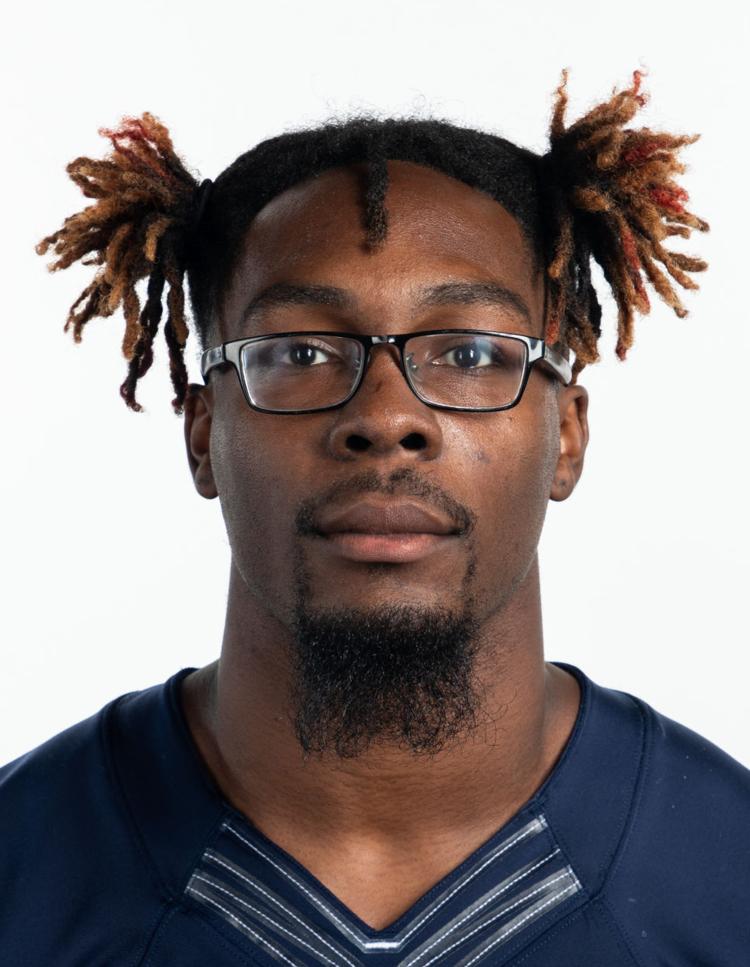 » Joshua Mack (6-0, 195, r-Soph., University of Maine/Pittsford, N.Y.)
2017 stats at Maine: 243 carries, 1,335 yards, 5.5 average, 9 TD; 30 catches, 209 yards, 6.97 average, 0 TD
Last season, Mack led the FCS in rushing yards per game (133.5) and ranked third in total rushing yards, 53 behind Lehigh's Dominick Bragalone for the division lead. Thanks to his ability to catch the ball out of the backfield, Mack also ranked third in the FCS in all-purpose yards per game at 161.5.
"I know it will be a tough year for him. Anybody that's going from being an All-American to having to sit out, it will be tough," Brown said, "but the thing I challenged him with is just stay locked in and stay focused and take advantage of the opportunity. He'll be going against our starting defense every single play at practice this year which will be good for him. He's got to continue to learn our offense and kind of implement what we do into his game."