Depth was an issue for the running back group with Frankie Hickson and Peytton Pickett both out for the majority of the spring practices. That allowed Joshua Mack, Frank Boyd and Troy Henderson to get ample opportunities with the first-team offense.
Hickson and Pickett have returned, and both are at the top of the depth chart entering the season opener against Syracuse.
New running backs coach Bruce Johnson, however, is cautious with his group's progress heading into game week.
"We've got some work to do. We're still working. Not quite there yet," Johnson said. "We've still got to learn the ins and the outs and the nuances of this offense and what the scheme brings with the RPOs and when we're pass protecting and things that don't involve us running the ball. On the RPO and when the quarterback throws it, we've still got to learn how to finish through and sell the fake or pick up a block from here or there if someone's coming off the edge. We're not there yet, but we're getting there. It's getting closer and closer day by day.
"It's a running back's world, despite all the RPOs, despite all that."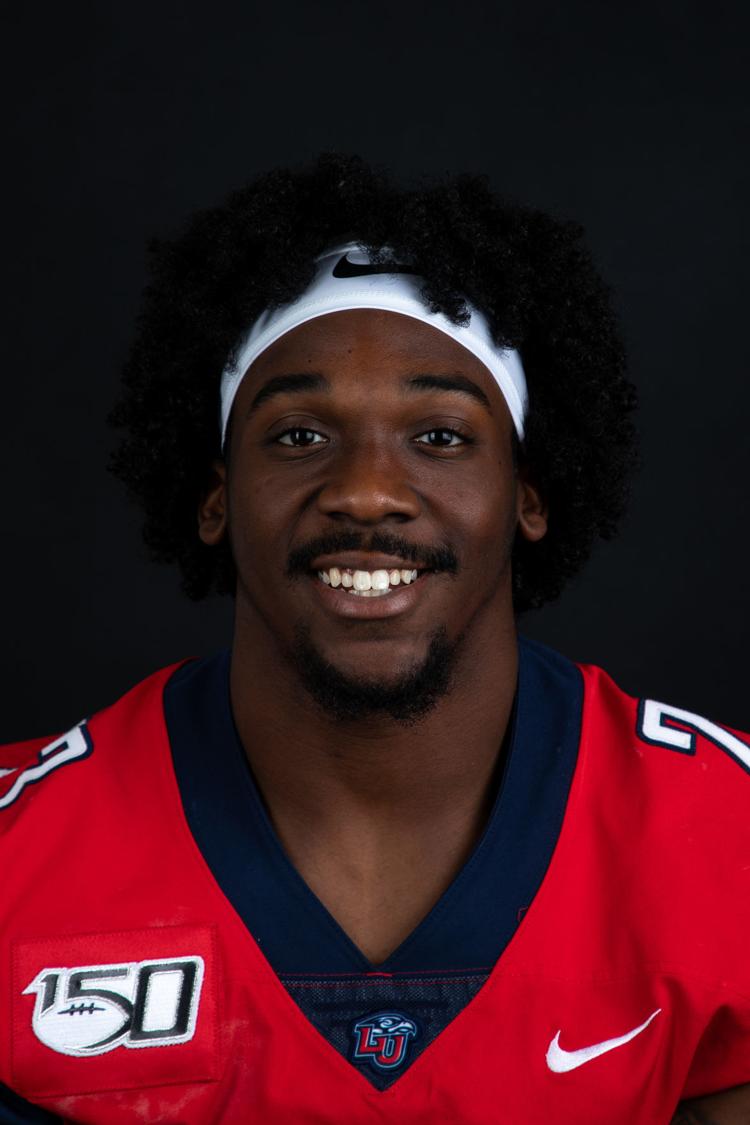 » Frankie Hickson (r-Sr., 5-8, 190, Heritage High School/Lynchburg)
2018 stats: 229 carries, 1,032 yards, 11 TD; 10 catches, 57 yards
Hickson is playing for his fifth different position coach in five seasons, but that hasn't slowed down his quick jump back to the top of the depth chart following offseason surgery on his right knee. When he was able to get into a rhythm running the ball last season, he was one of the most effective tailbacks the Flames have had since D.J. Abnar in 2014. Hickson remained at his ideal weight of 190 pounds after he tried to play around 205-210 a few seasons ago without much success.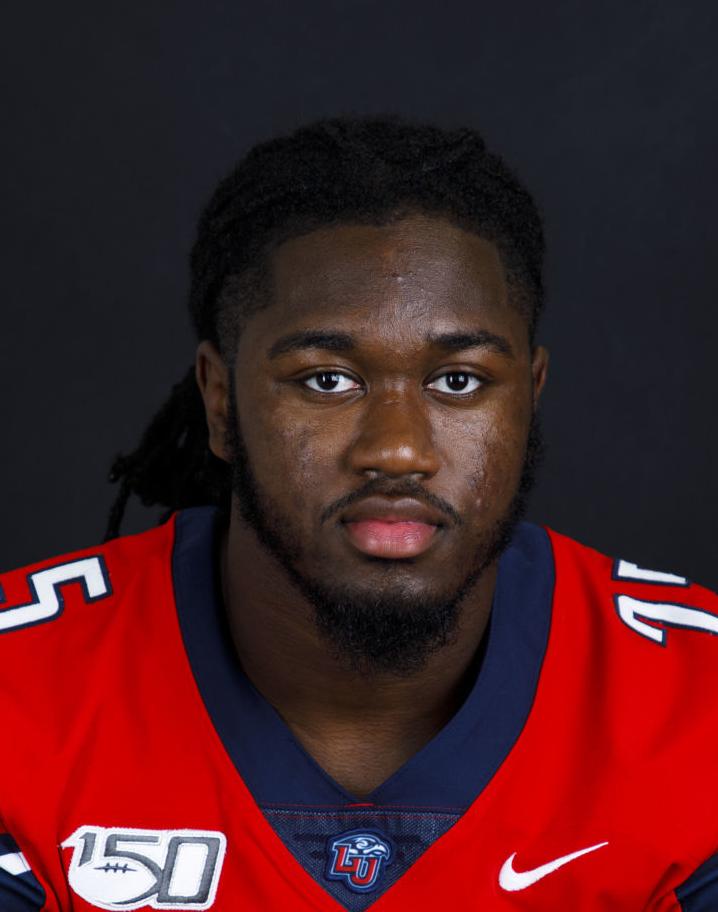 » Peytton Pickett (r-Jr., 5-10, 210, Trinity Valley Community College/Arlington, Texas)
2018 stats: 110 carries, 457 yards, 9 TD; 9 catches, 40 yards
Pickett was a pleasant surprise last season. He was an ideal change of pace back to Hickson, and he also provided some pop with his long touchdown run to seal the six-touchdown romp of Old Dominion in the season opener. Pickett was able to run between the tackles effectively (see the game against Virginia) and produce around the goal line when Hickson wasn't available (two scores against New Mexico). He missed a good chunk of the spring with a shoulder injury — one he aggravated in the spring game — and hasn't been limited in training camp.
"Haven't had any issues yet, but he's learning body language and how to use his body in playing that position," Johnson said. "He's learning how not to throw a shoulder in a block, but hey, use your hands and relax and just push and strike and be violent with his hands. Not using his shoulders on some blocks. He's getting there. He's still learning how to perform with his hands when it's asking for it. We've been doing some things and teaching the guys how to run behind their shoulder pads correctly instead of leaning in and using incorrectly with our down shoulders and getting our shoulders down with some runs and break some glass."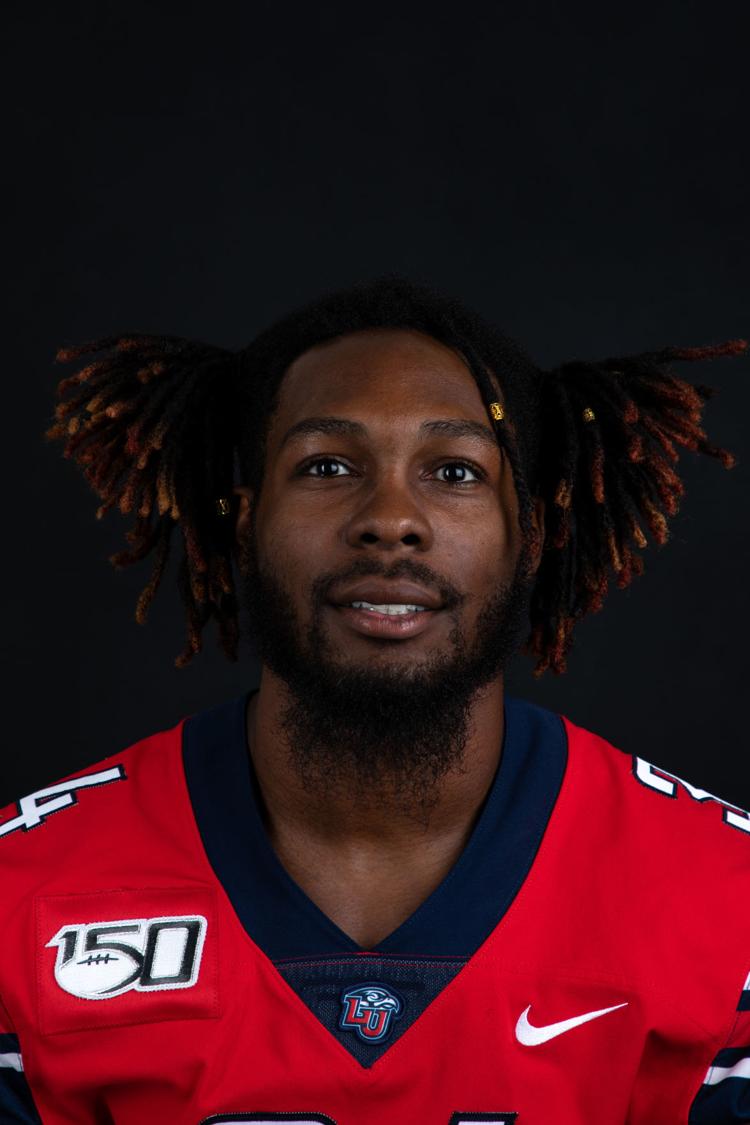 » Joshua Mack (r-Jr., 6-0, 195, University of Maine/Pittsford, New York)
2018 stats: did not play (transfer)
Mack revealed during training camp that he arrived at Liberty as a walk-on and had to earn a scholarship through his work on the scout team last season. He led the Football Championship Subdivision in rushing yards per game in 2017, and is expected to bring a similar big-play potential to the Flames. The summer was Mack's best friend with his ability to learn the offense and become more comfortable in the offense.
"It's still a work in progress with J-Mack, learning his body and his body language with the ball and protecting," Johnson said. "He's learning how to play this position a little bit differently from what he learned before at the other school and then having been on the scout team. Now he's with us. Spring was just a learning process, but now we're in training camp right now and he's getting it. He's starting to understand where he's supposed to put his eyes on protection and how to carry the ball correctly and the energy to use on the field to get everyone else going."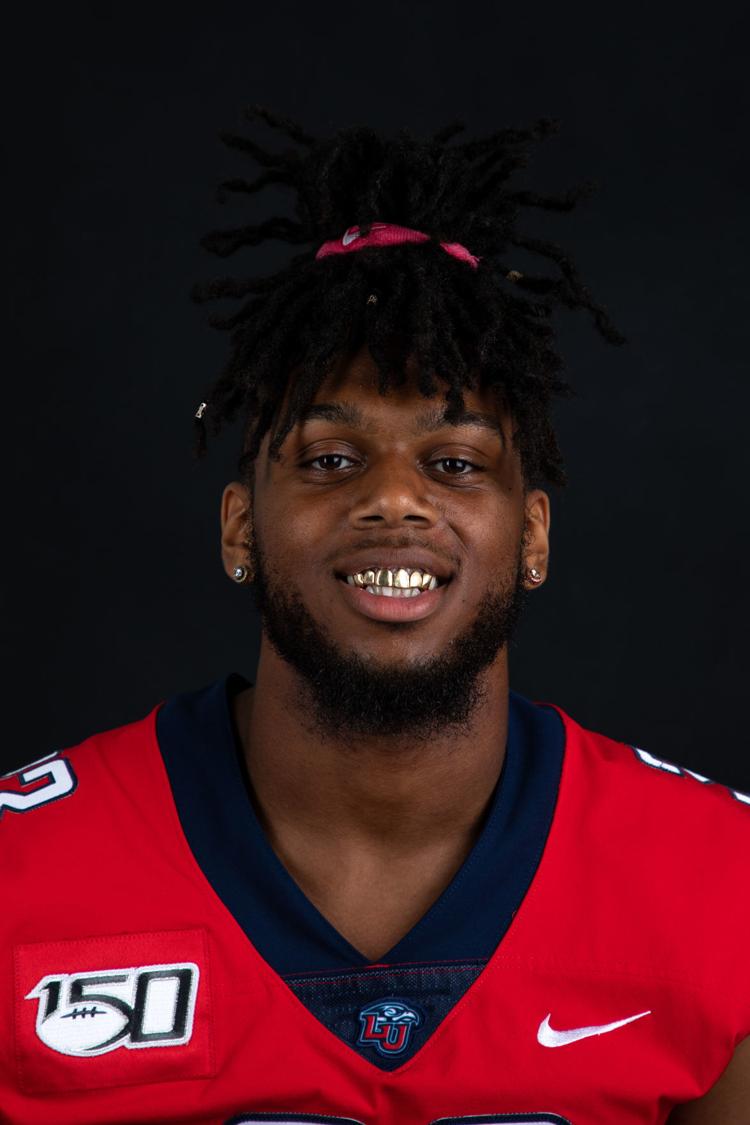 » Frank Boyd (r-Soph., 6-0, 195, Manchester High School/Chesterfield)
2018 stats: 42 carries, 228 yards, 3 TD
Training camp was certainly an adventure for Boyd. He began with the running backs, did some work with the cornerbacks two Wednesdays ago, and was working with the running backs during the open portion of this past Wednesday's practice. Boyd could have worked over there while some cornerbacks were injured, but he appears to be back on offense. His bugaboo during spring was fumbles, and he appears to have cleaned that up in training camp.
"For Frank just talking to him in passing, it's been good," Johnson said when asked about Boyd moving to cornerback. "He's athletic enough to do some things special teams-wise. I don't get a chance to watch any of his film defensively, but I know he's an addition for that room."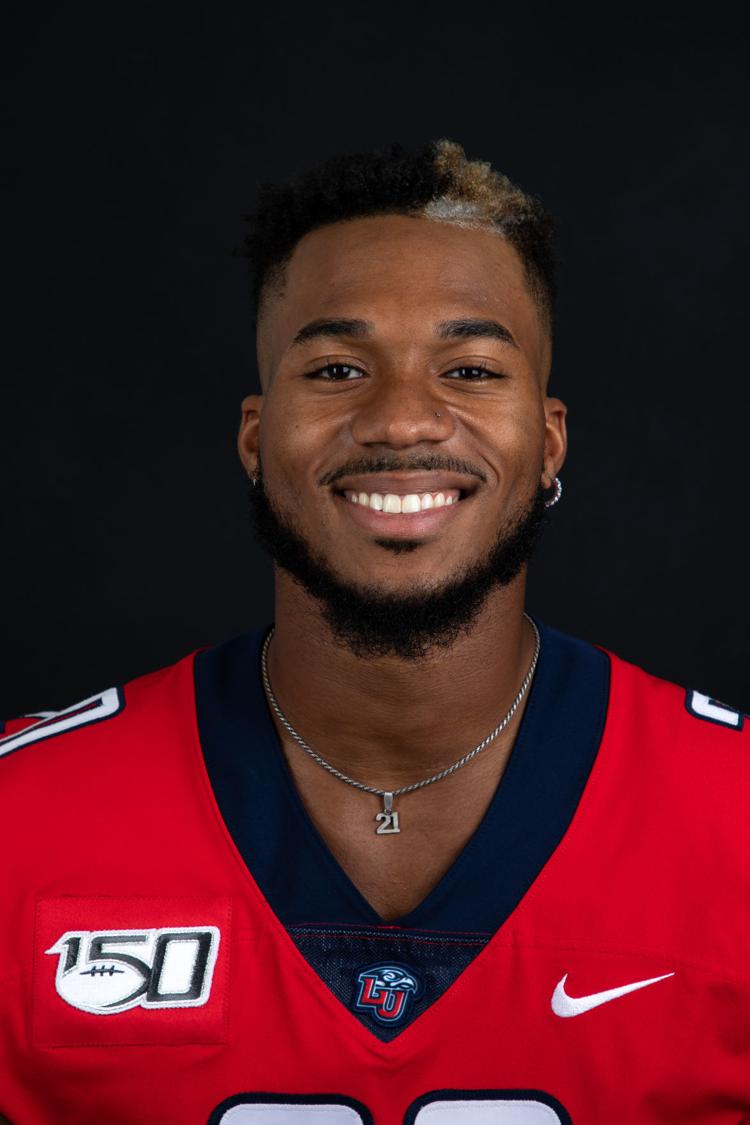 » Troy Henderson (r-Fr., 5-10, 180, Independence High School/Franklin, Tennessee)
2018 stats: did not play (redshirt)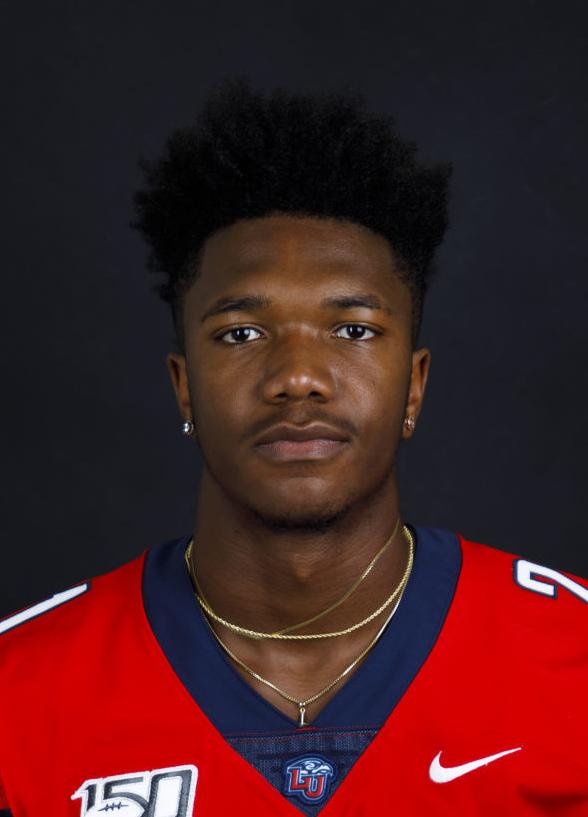 » Treon Sibley (Fr., 6-0, 190, Coventry High School/Akron, Ohio)
Henderson and Sibley benefitted from Boyd's (temporary?) move to defense. The two are the small, quick in open space backs that have flourished in Hugh Freeze's offenses in the past. Sibley arrived at Liberty as a wide receiver, while Henderson dressed for several games last season, but never got on the field.
"For our room, it's given Troy Henderson and Treon Sibley more reps, because they're always one or two or three plays away from getting on the field," Johnson said, "especially with Frankie and Pickett and J-Mack up in the top. It's given some reps for those other guys."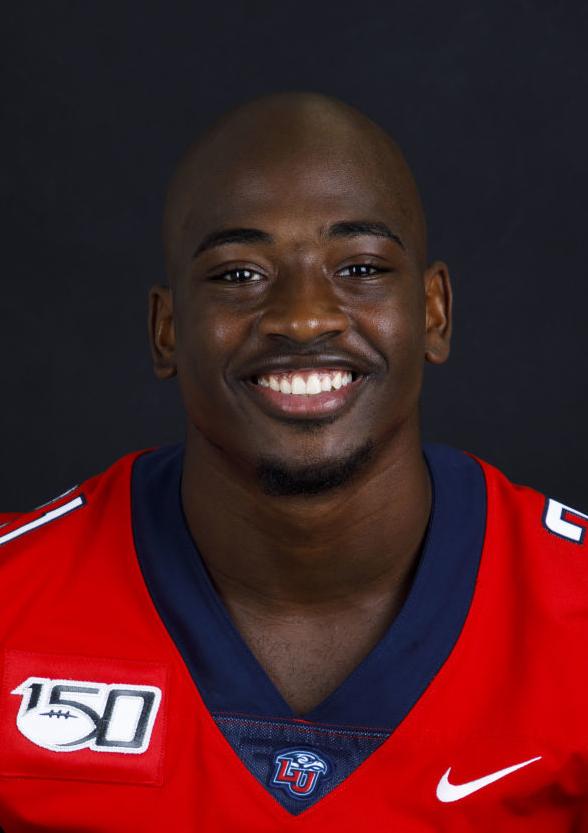 » Domonhic Jennings (Fr., 5-11, 205, Fork Union Military Academy/Lynchburg)
2018 stats at FUMA: no stats available
The name should sound familiar. Jennings is the son of former VES football coach Butch Jennings and the nephew of Rashad Jennings. He began his high school career at Heritage High in Lynchburg, moved to Ohio and attended Boardman High and then spent a postgraduate season at Fork Union.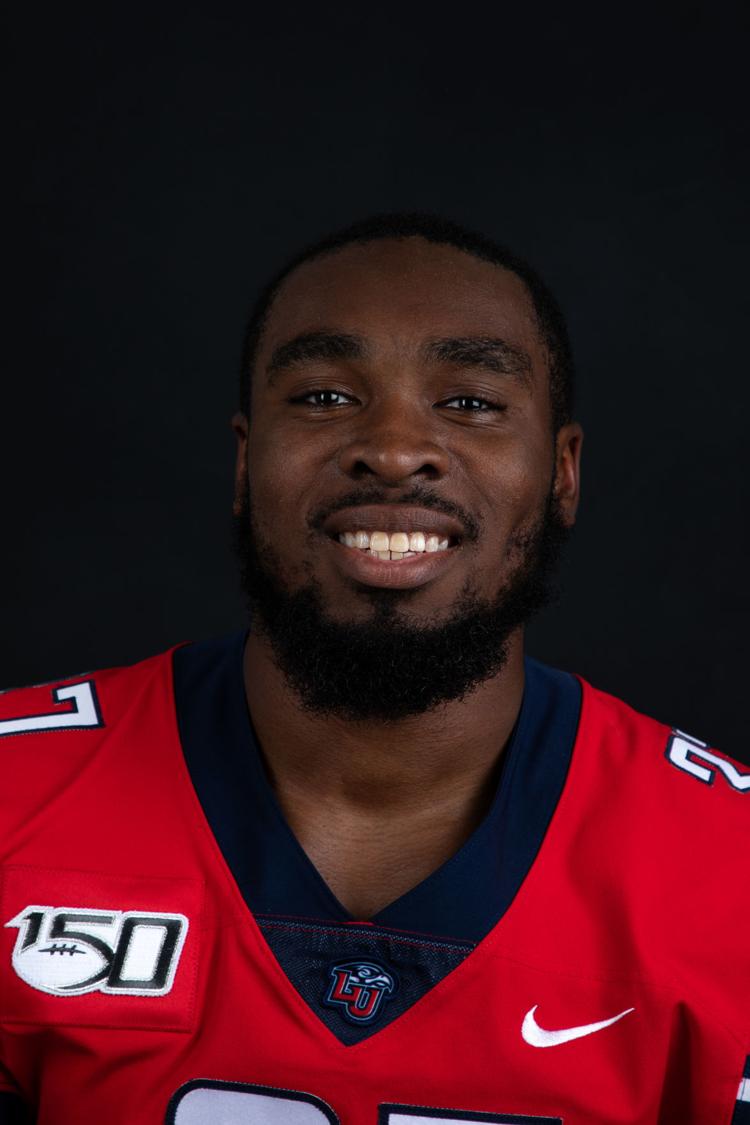 » Gabriel Elliott (r-Fr., 5-10, 190, Saint Anselm/Windsor, Connecticut)