Buckshot Calvert was one of Liberty's early verbal commits for the recruiting class of 2016, and the Miami Carol City Senior High (Florida) product had the opportunity to keep an eye on fellow high school seniors and see when they committed to the Flames.
About one month before the signing day, a wide receiver from Georgia named Antonio Gandy-Golden committed to Liberty. It didn't take long for the two to connect on social media and a budding friendship was developed as they constantly stayed in touch during the spring after both signed with the program.
Calvert made a bold prediction to Gandy-Golden during their Twitter conversation: The two would shatter the Liberty football record books and become the most prolific quarterback-wide receiver combination in program history.
It was fitting during their final Homecoming game together Saturday on the Williams Stadium turf that Calvert's vision came to fruition.
Calvert and Gandy-Golden set the program records for most passing and receiving yards, respectively, to spark Liberty's 59-44 victory over visiting Maine before an announced crowd of 18,657.
"When we were in high school, just communicating on Twitter, talking about how we're going to break all the records here," Calvert recalled Saturday evening. "Now, four years later, it's actually happening. It's a humbling and blessed experience for both of us."
Calvert and Gandy-Golden both held the records for most touchdown passes and receptions entering Saturday's matchup against the Black Bears (2-5), and the two quickly made sure they were going to the top of even more records.
Gandy-Golden needed only two receptions to eclipse Darrin Peterson's mark of 3,170 receiving yards, and the 6-foot-4 senior finished the game against the Black Bears with nine catches for 149 yards to give him 3,295 receiving yards.
Gandy-Golden, who entered the game as the second-leading receiver in the Football Bowl Subdivision, never got into the end zone, but his lengthy receptions helped set up scoring plays for his teammates.
Calvert threw five touchdown passes — matching his career high and the program single-game record — to five different receivers, and he completed 23 of 35 passes for 351 yards and no interceptions for a fifth straight game.
The senior tossed four scores in the Flames' first nine drives to help Liberty (5-2) take a 52-17 lead midway through the third quarter before the Black Bears mounted a comeback that cut the deficit to 52-37 early in the fourth quarter.
"It's part of the gameplan. We knew how they were going to play us," Gandy-Golden said, "so we were kind of looking for those areas to exploit and it worked out."
Calvert now has 80 career touchdown passes to go with a staggering 10,282 passing yards.
"I'm really proud of Buckshot to set the record," Flames coach Hugh Freeze said. "He deserves it. That will probably stand for a while. He was pretty dang good in the first half tonight."
The previous mark for career passing yards was held by Josh Woodrum with 10,266 yards, and most of those went to his favorite target, Peterson.
"It's definitely humbling," Calvert said. "I definitely feel like I had it in me and the guys around me do a great job even just making plays after the catch, adding more yards to me. I'm humbled."
Calvert and Gandy-Golden quickly developed a similar rapport to the previous two record holders. They arrived on campus prior to the 2016 season for the Summer Bridge program, and the two spent countless hours together, often late in the evening, with only the Williams Stadium video board illuminating the field.
While Calvert took over as the starting quarterback in his fifth game of the freshman campaign, Gandy-Golden didn't crack the wide receiver rotation on a regular basis until the season finale that season at Coastal Carolina.
The only highlight for the Flames in that disastrous performance was Gandy-Golden's acrobatic touchdown reception. It was the third touchdown catch of his career and a precursor for what was to come with a quarterback who he calls his best friend.
"I feel like it's fitting. I feel like we both work pretty hard," Gandy-Golden said. "I feel like there's more to come. … It's definitely fun. I'm enjoying it."
Maine vs. Liberty 02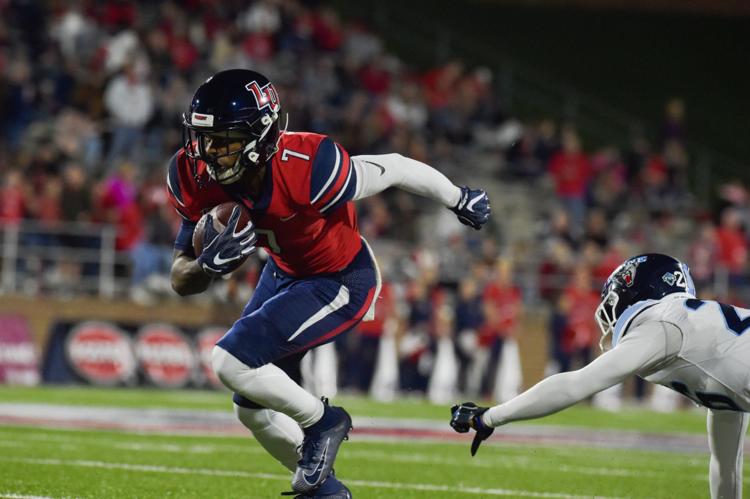 Maine vs. Liberty 06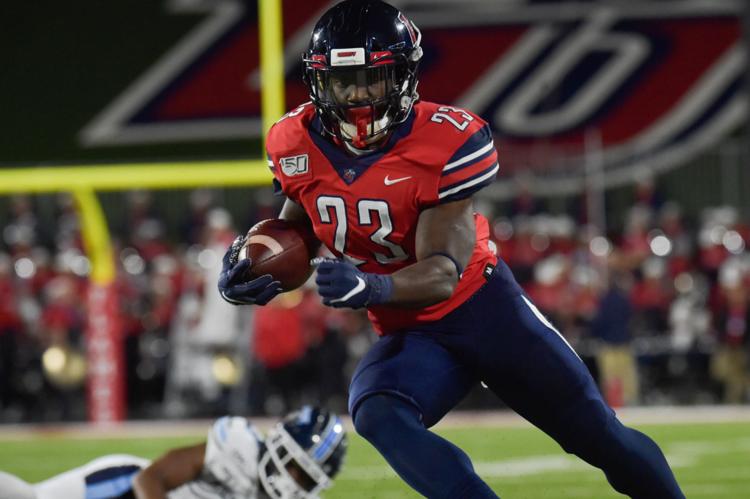 Maine vs. Liberty 03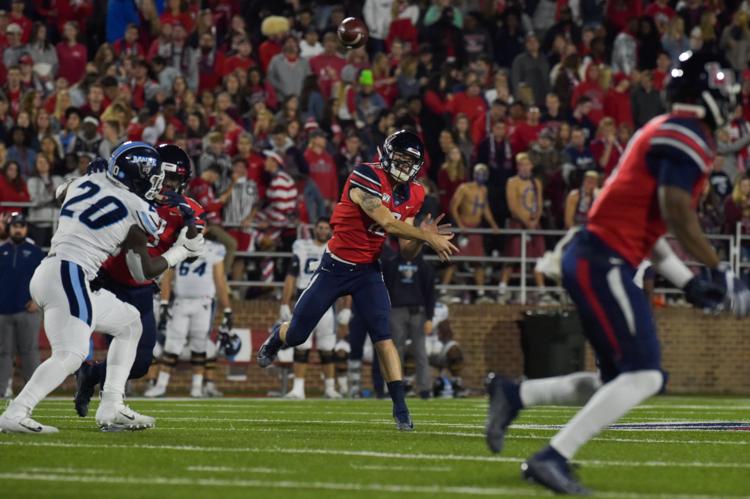 Maine vs. Liberty 01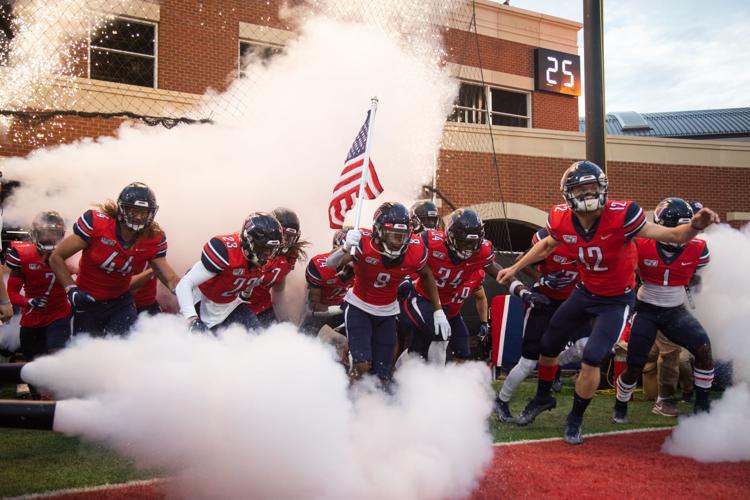 Maine vs. Liberty 14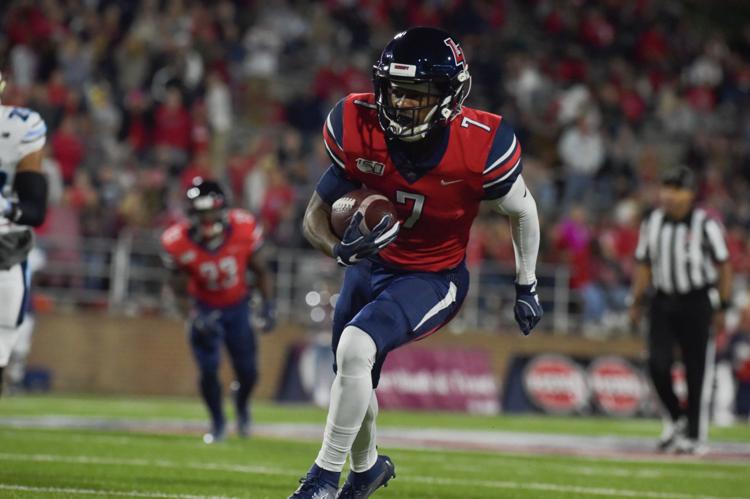 Maine vs. Liberty 13
Maine vs. Liberty 12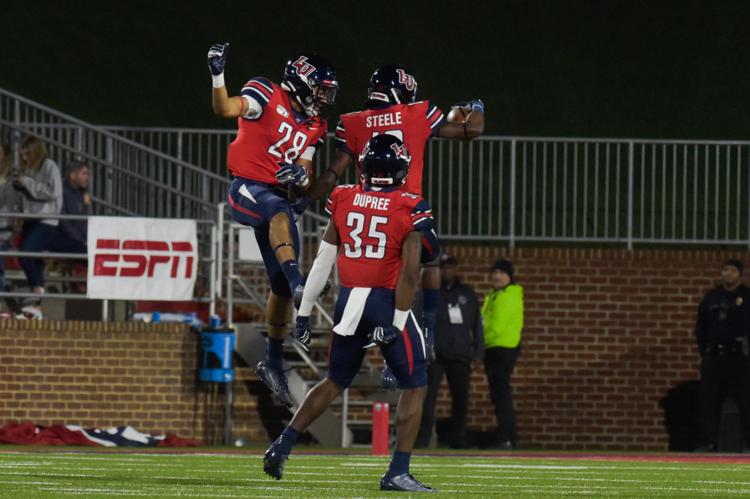 Maine vs. Liberty 11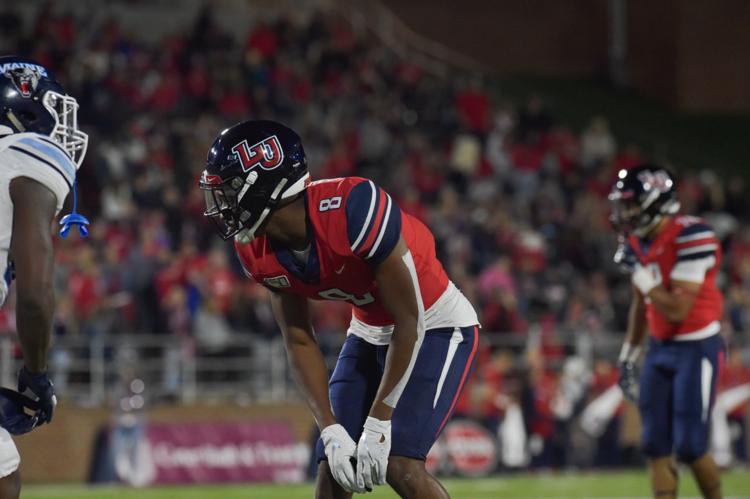 Maine vs. Liberty 10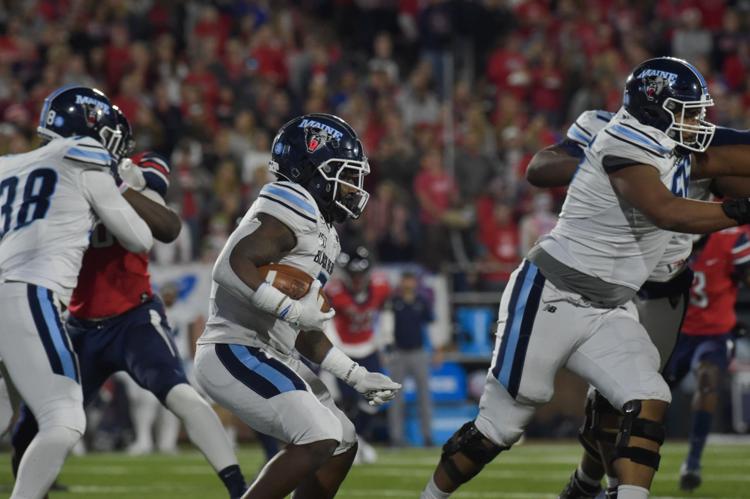 Maine vs. Liberty 09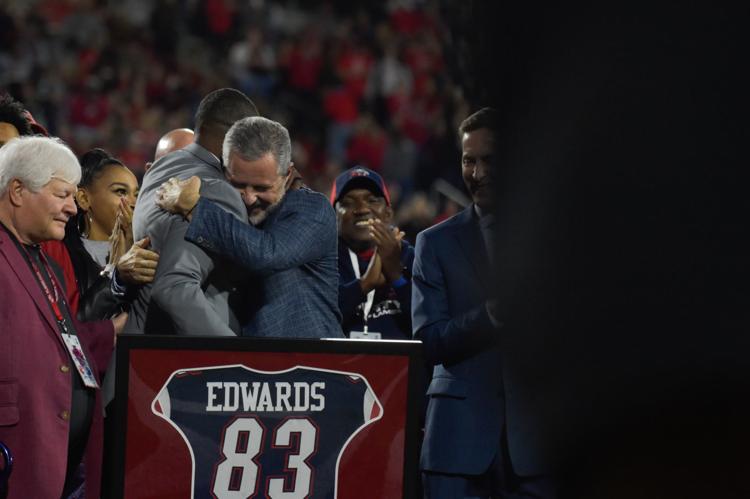 Maine vs. Liberty 08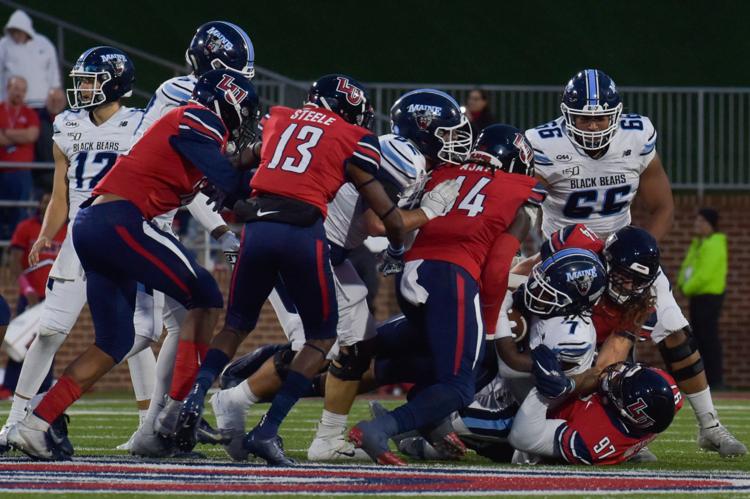 Maine vs. Liberty 07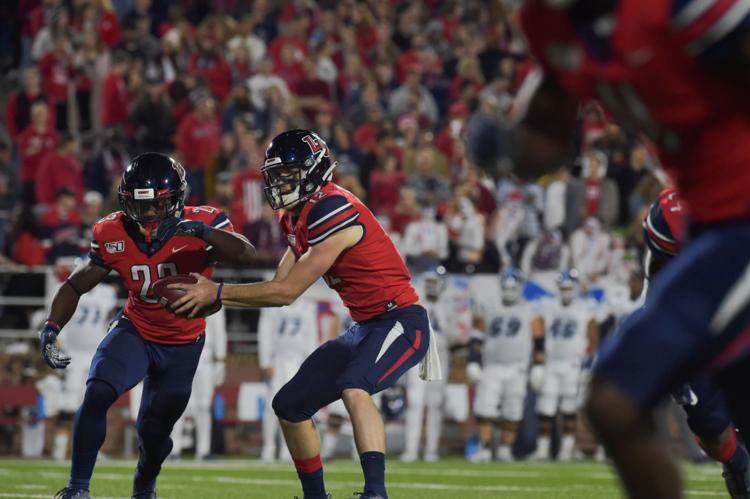 Maine vs. Liberty 05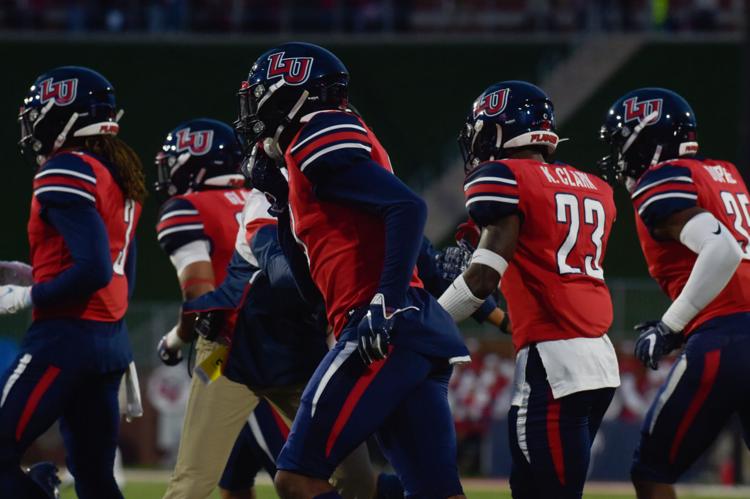 Maine vs. Liberty 04
-- HIDE VERTICAL GALLERY ASSET TITLES --