Liberty football coach Hugh Freeze is slated to coach from a medical chair in the visiting coaches' booth at Cajun Field, if his surgically repaired back cooperates and he is able to fly to Louisiana this afternoon.
And that brings us to the actual game, one that pits two teams looking for their first victory of the season after falling to Power 5 conference programs in the season's first week. Louisiana has traditionally played very well at home, while Liberty only posted one road victory last season in its first as a Football Bowl Subdivision independent.
Liberty at Louisiana
Where: Cajun Field (41,426), Lafayette, Louisiana
When: 7:35 p.m.
Online: ESPN+
Records: Liberty 0-1. Louisiana 0-1, 0-0 Sun Belt Conference
Last time out: Liberty lost to Syracuse 24-0; Louisiana lost to Mississippi State 38-28
Series: First meeting
Last meeting: N/A
Latest Line: Louisiana by 14
Weather Underground forecast: 93 degrees (feels like 103), sunny, 0 percent chance of precipitation, 50 percent humidity, 5 mph winds WSW
The matchup to watch
Liberty defensive end Austin Lewis vs. Louisiana's left tackle rotation: Louisiana entered the season with one of the nation's most experienced offensive lines. There were starts aplenty to go around all five positions to create creases for the three talented running backs. Cajuns center Cole Prudhomme was injured in spring practice and left guard Ken Marks suffered a season-ending injury against Mississippi State. And the season opener also featured some surprise when sophomore Max Mitchell got the start at left tackle instead of senior Rico Robinson. The rotation could present an opportunity for defensive end Austin Lewis, who starts on the right side, to get into the backfield and post tackles for losses and sacks. That type of disruption is what Liberty needs to keep Louisiana from controlling the time of possession battle. Lewis was active against Syracuse with six tackles and a quarterback hurry (one of three linemen to have six or more tackles against the Orange), and the coaching staff wants to see more quarterback hurries and more tackles for losses in Lewis' statistical columns.
Keep an eye on these Flames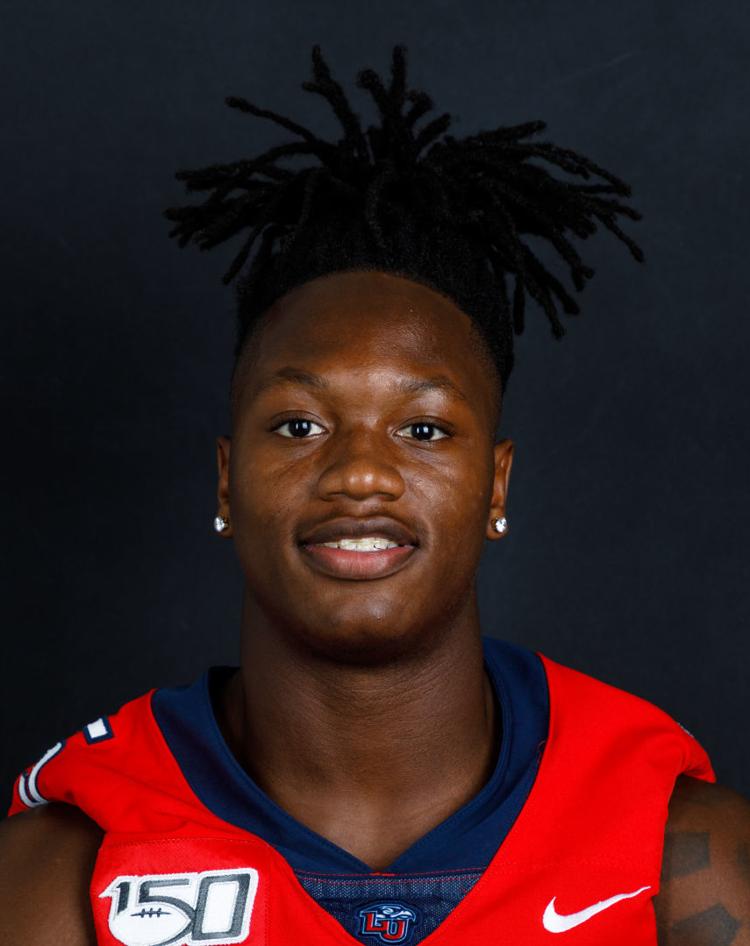 DJ Stubbs, wide receiver: The junior slot receiver didn't have a bad game against Syracuse with five catches for 47 yards, but there were a couple of drops and some routes in which he wasn't able to get separation that limited quarterback Buckshot Calvert's options outside of Antonio Gandy-Golden. Freeze even acknowledged that Monday when he said Stubbs didn't win enough battles opposite of Gandy-Golden. The electric receiver should have his chances against Louisiana, especially versus a 3-4 base defense where there should be openings to sit down and give Calvert an option to throw the ball. If Stubbs is able to get loose and become a viable passing target, watch out. And the stats don't show it — three punt returns for 2 yards — but Stubbs had a return to close to midfield wiped out by a holding call almost immediately after a Syracuse punt, and he could impact the game that way, especially if the offense is stagnant again and needs to jolt of life.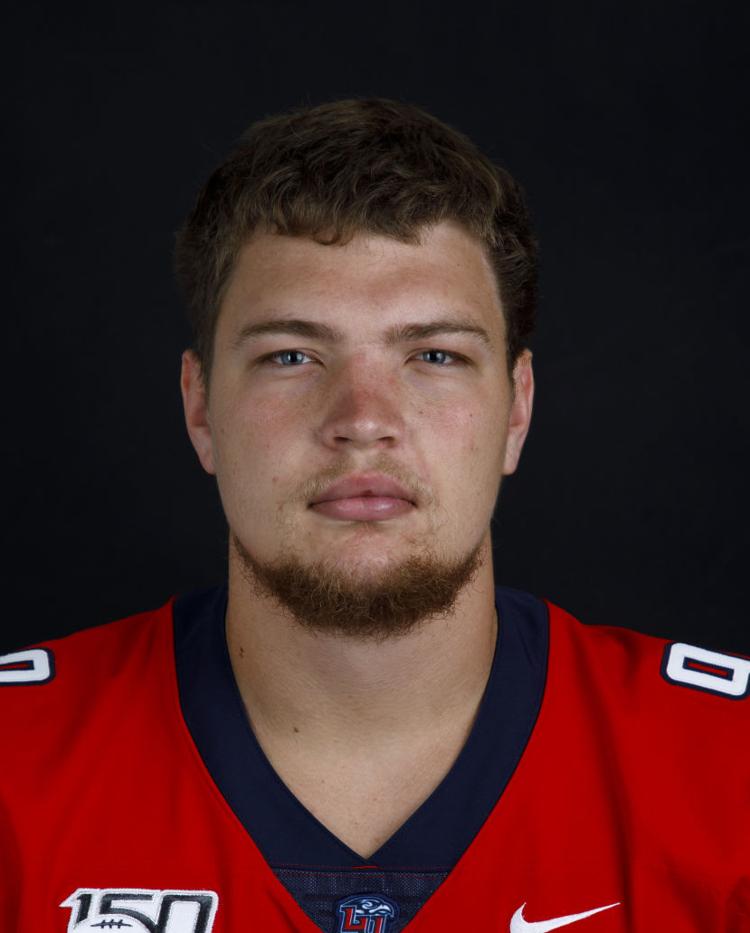 Ralfs Rusins, nose guard: Rusins enjoyed a stellar outing in the Flames' opener with a career-high nine tackles, most of which came at the line of scrimmage in slowing down the Syracuse running attack. His transformation from a reserve who didn't see much playing time to a dominant starter was evident. The 6-foot-5, 315-pound Rusins is a matchup nightmare for most opposing offensive coaches: Do you opt to use two blockers to slow him down which could then allow Lewis and defensive tackle Vincent Elefante to go against single blockers, or do you take your chances and hope a play develops quickly enough that Rusins doesn't impact it against a single blocker? That is a good thing for Liberty to have that dominant force inside.
Keep an eye on these Ragin' Cajuns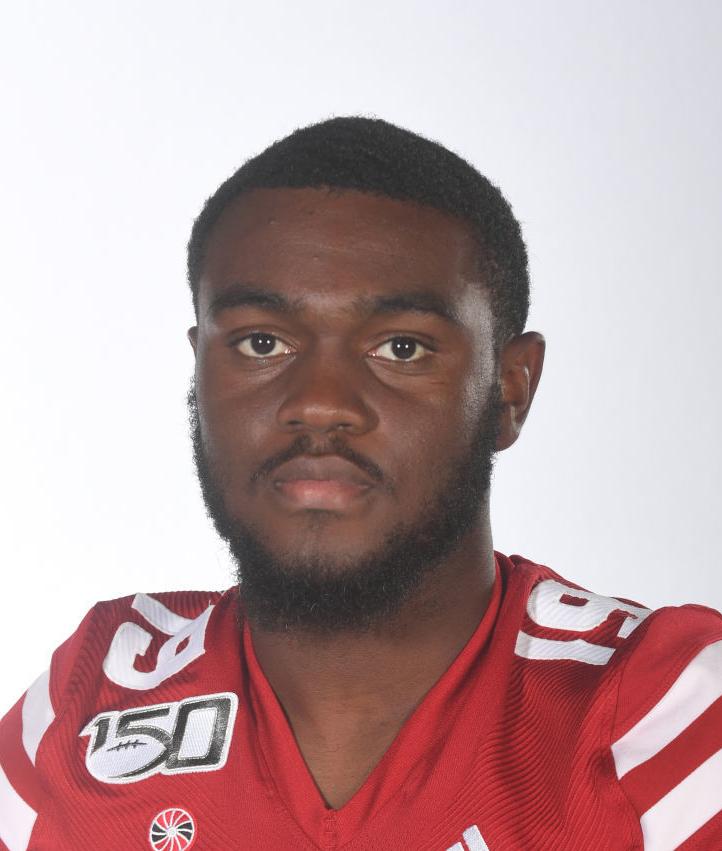 Jamal Bell, wide receiver: Freeze readily admitted this past Monday that Bell wasn't in their initial preparation for Louisiana over the summer. And why would he? In his first season with the Cajuns after transferring from Tyler Junior College, the 6-foot, 193-pound Bell had six catches for 38 yards and one touchdown in nine games. He didn't factor much into the passing attack. Apparently Mississippi State was caught off-guard by the emergence of the junior wide receiver. Bell went off for eight catches for 113 yards against the Bulldogs. He wasn't a deep threat (his longest catch was 22 yards), but his was reliable for 10-15 yard routes that extend the defense to an extent. When Bell is able to stretch the field on the outside, that forces defenses to shade a safety over in coverage, and it potentially opens a running lane for the Cajuns' trio of running backs.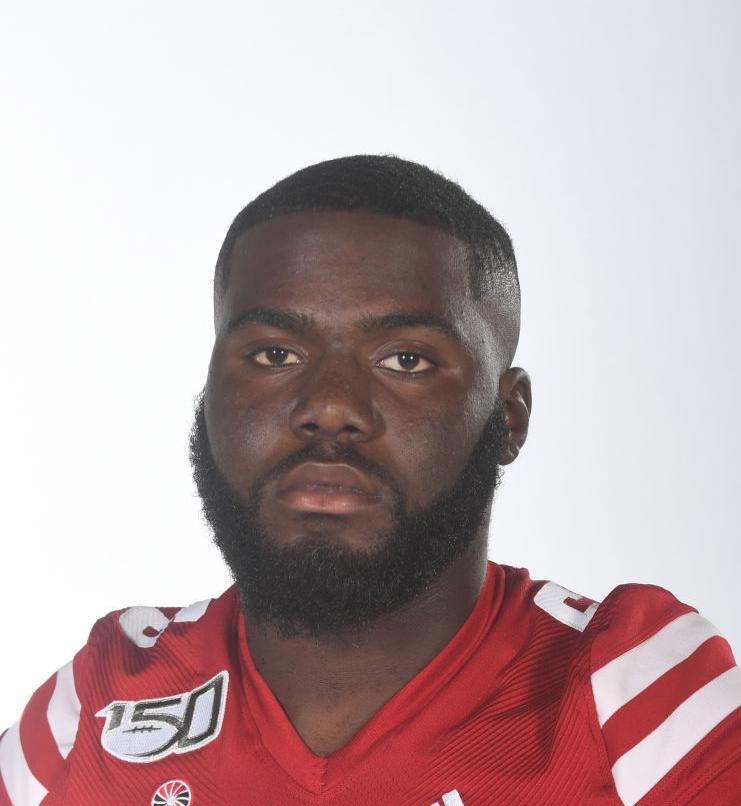 Kris Moncrief, outside linebacker: Moncrief is one of two outside linebackers — Joe Dillion is the other — who rush the passer in Louisiana's 3-4 base defense. After Syracuse was able to enjoy success rushing Calvert off the edge last weekend, Louisiana may use the same approach and have Moncrief come off one edge while end Chauncey Manac attacks from the other. Moncrief had 3.5 TFLs and 2.5 sacks as a true freshman last season, and he posted a sack last week against Mississippi State.
Flames' Keys to the Games
Contain the three-headed monster
Don't be fooled by the meager stats Trey Ragas, Raymond Calais and Elijah Mitchell put up against Mississippi State — 174 yards and two touchdowns on 31 attempts. The trio is dangerous when they are in sync with the offense. They combined for 2,920 rushing yards and 28 touchdowns last season, and five times multiple backs rushed for 90 or more yards in the same game. All three have the ability to break long runs and also churn out yards between the tackles.
Establish the run
This is the primary offensive focus for the Flames in this matchup. When Liberty enjoyed even marginal success running the ball against Syracuse, that opened up the passing attack for plays down the field to Gandy-Golden. The onus is for the offensive line to get the same type of push for Frankie Hickson and Peytton Pickett that it did in road games several times last season. Liberty enjoyed success running the ball in games at New Mexico and Virginia, and that type of success is needed to control the clock against the Ragin' Cajuns.
Make Lewis uncomfortable
Louisiana quarterback Levi Lewis had to escape trouble in the pocket against Mississippi State, and several times the Bulldogs were able to force the junior signal caller in bad throws and significant losses in run plays. Liberty needs to duplicate that, and in particular needs to attack a suddenly vulnerable left side of the line that is replacing two starters. Defensive ends Lewis and Jessie Lemonier have the ability to overpower the inexperienced linemen and get into the backfield.
Who has the edge?
There are question marks aplenty about Liberty after the lackluster showing against Syracuse. Gandy-Golden ranks 18th in the nation in receiving yards, but that's the lone highlight. Louisiana is one of 74 teams to rack up more than 400 yards of offense in the first week. The rushing attack churned out 163 yards against Mississippi State, and Bell ranks 17th in the nation in receptions and 22nd in receiving yards
The Flames have held their past three opponents to less than 400 yards of total offense, and their push up front against Syracuse was a pleasant surprise, and Rusins led the way with a career-high nine tackles. He is tied for the national lead with UAB's Garrett Marino and UCLA's Atonio Mafi for most tackles by a defensive lineman. Liberty is 45th in the nation in passing defense and tied with BYU for 72nd in total defense, while Louisiana ranks 85th and 112th, respectively, in those two categories.
SPECIAL TEAMS: Edge Liberty
The Flames were tested in every phase of special teams against Syracuse, and each area showed promise. Stubbs had a punt return to midfield called back because of holding and Shedro Louis was crease away from a lengthy kickoff return. Aidan Alves ranks 37th in the nation in punting average (43.9). The Ragin' Cajuns didn't get many opportunities in the high-scoring affair against Mississippi State.
INTANGIBLES: Edge Louisiana
The Ragin' Cajuns are consistently in contention for the Sun Belt Conference title and often represent the conference in bowl games. That means they know how to rebound from a loss and immediately get back on track. The Flames, meanwhile, only have three road victories over the past two seasons and have struggled to find consistent success away from Lynchburg.
The final thought
The question was posed to Freeze earlier in the week whether this matchup will serve as a much more accurate barometer for the Flames after facing Syracuse, one of the ACC top teams, last week. Freeze then went into detail about how each game for Liberty this season is a barometer, but then circled back to Louisiana and focused on the sustained success the Ragin' Cajuns have enjoyed. Liberty, eventually, wants to be considered in the same breath as Notre Dame and BYU when there are talks about independents, but there are several steps to take before reaching that pedestal. One of those is being considered a premier Group of 5 program, which is where Louisiana is right now. The Cajuns are perennial contenders in the Sun Belt Conference and compete for bowl victories on a yearly basis. Liberty isn't there yet, but in the grand scheme of Freeze's plan for elevating the Liberty football program, that is a stop the Flames want to make during their ascension in the college football world. Freeze cautions it will take time, notably in recruiting and building the type of depth he wants on the roster, and the process is one that can't be rushed. But there are times when the process can be accelerated, like it was last week against Syracuse when Liberty took a major step forward defensively. The offense takes a step forward and the defense continues to make gains, but because Louisiana is at a spot Liberty wants to be, that is enough for the Ragin' Cajuns to get into the victory column.
Prediction: Louisiana 27, Liberty 17