Liberty and New Mexico State are squaring off for the third time in a 365-day span, and they will meet again Thanksgiving weekend to complete the untraditional in-season home-and-home series that isn't seen these days in college football. Both games last season were decided by one score, but the teams are trending in different directions through the first five weeks. The Flames have won three straight and the Aggies are winless after lopsided losses to Washington State and Alabama to open the season.
If you want more of this budding rivalry, you'll have to wait until 2022 when the Aggies visit Lynchburg to close that season.
Liberty at New Mexico State
Where: Aggie Memorial Stadium (30,343), Las Cruces, New Mexico
When: 8 p.m.
Online: FloFootball
Records: Liberty 3-2. New Mexico State 0-5
Last time out: Liberty defeated New Mexico 17-10; New Mexico State lost to Fresno State 30-17
Series: Tied 1-1
Last meeting: Liberty won 28-21 on Nov. 24, 2018, at Williams Stadium in Lynchburg
Latest line: Liberty by 4
Weather Underground forecast: 82 degrees, sunny, 0 percent chance of precipitation, 32 percent humidity, 4 mph winds WNW, sunset at 6:48 p.m.
The matchup to watch
Liberty defensive line versus New Mexico State offensive line: The Aggies shook things up last week against Fresno State by shifting Tony Bello from left guard to right tackle and starting redshirt freshman Isaiah Mursalat on the left side next to tackle Brian Trujillo. Center Max Wilhite and right guard Austin Young have started every game so far this season. With that type of consistency on the line, it's mind boggling to see the unit struggle in pass protection and get a running game going. The Aggies have allowed 15 sacks this season for 105 yards in losses, and the run game is averaging 3.5 yards per carry. Those numbers have Liberty's defensive line salivating at the opportunity to get into the backfield and create havoc on a regular basis. Defensive end Jessie Lemonier is among the nation's sack leaders with 4.5 on the season, and the Flames have posted at least two sacks in all five games and come within inches of securing more sacks during the campaign. This could be a game in which Austin Lewis gets back into dominant form. The sophomore had six tackles and a quarterback hurry in the opener against Syracuse, but has posted 11 tackles, 3.5 tackles for a loss and a half sack in the following four games. If the Aggies choose to help block Lemonier with a tight end or running back, that could leave Lewis alone in one-on-one battles where he could break loose and have a monster game.
Keep an eye on these Flames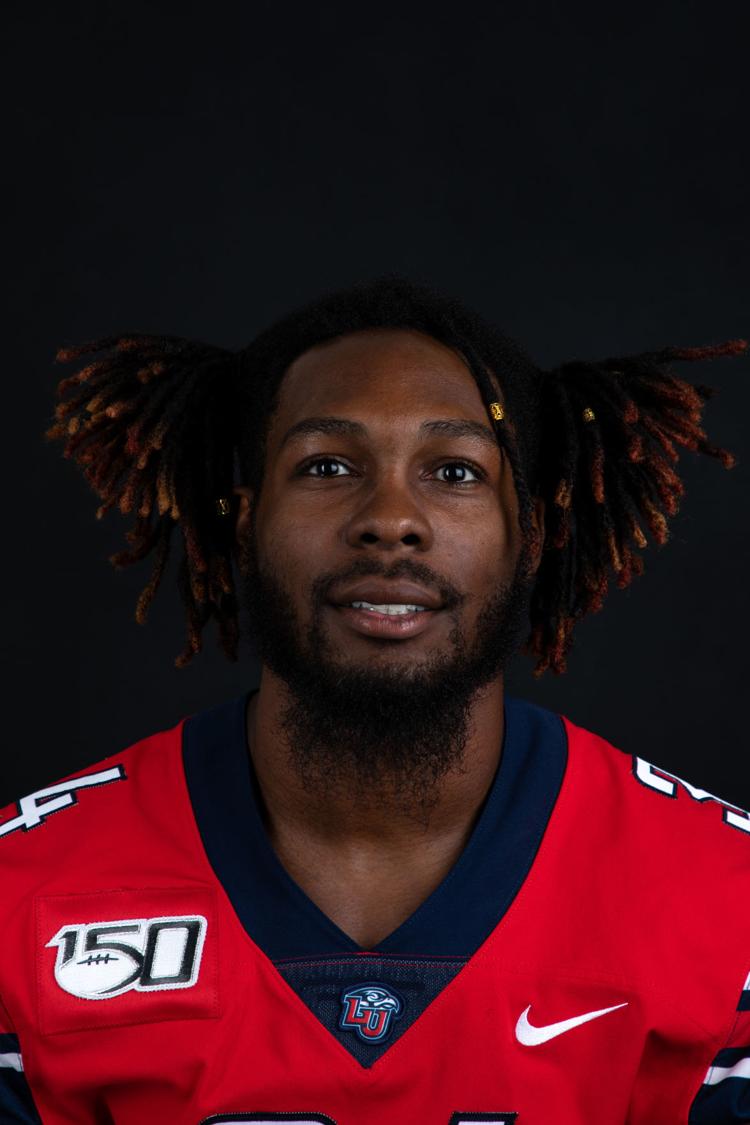 Joshua Mack, running back: Mack's workload has steadily increased in each of the past two weeks, and he is expected to see more carries against a New Mexico State rush defense that ranks 122nd in the nation allowing 238.4 yards per game. The redshirt junior, who sat out last season after transferring from Maine, has led the Flames in rushing in two of the past three games while racking up 209 yards on 33 attempts. Most of the attention will be rightly showcased on the Flames' passing attack against NMSU's struggling secondary, but Mack has the ability to quietly put up the type of performance he delivered on a weekly basis in 2017 when he led the Football Championship Subdivision in rushing yards per game.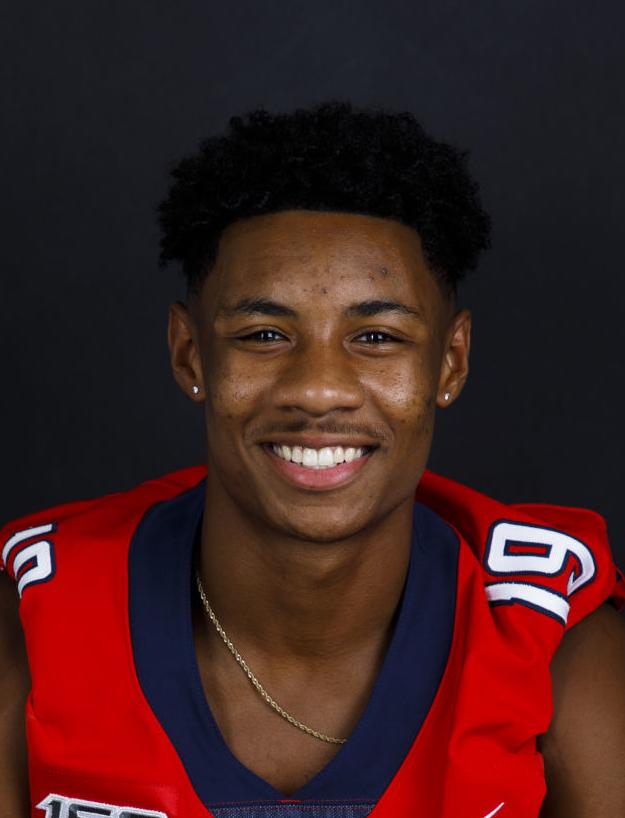 Chris Megginson, cornerback: The Heritage High product and Lynchburg native was recruited as a boundary cornerback and opened his college career at free safety, where he played in each of the season's first four games, often showing up in the two-high safety look and as JaVon Scruggs' backup. However, injuries have necessitated Megginson move to cornerback, and the freshman is expected to remain in the rotation for the second straight week with Bejour Wilson (foot sprain) and Emanuel Dabney (hamstring) both listed as day-to-day. Megginson, thanks to his track background, has the speed to keep up with any type of receiver, and he wants to atone for getting beat on New Mexico's lone touchdown last weekend.
Keep an eye on these Aggies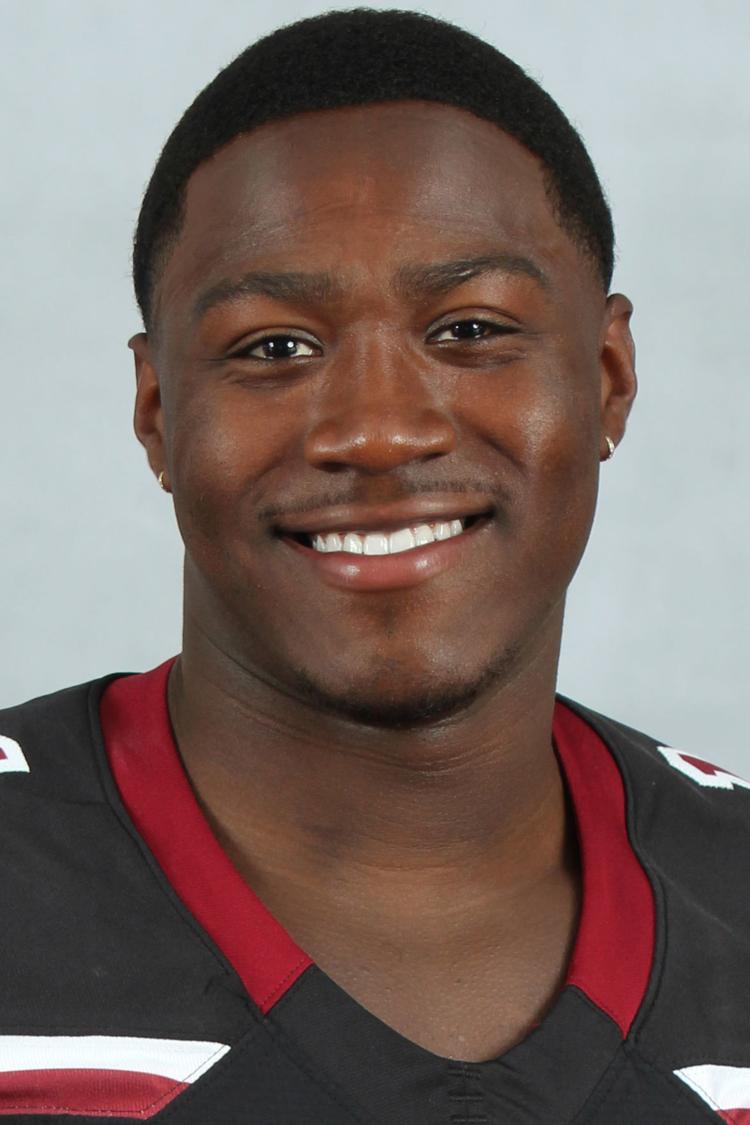 Jason Huntley, running back: As dangerous as Huntley is as a running back, he is even more lethal as a kickoff returner. Liberty fans should be quite familiar with his return ability after he found a crease and raced 85 yards for a score in the teams' meeting in Lynchburg last season. It was his fifth kickoff return touchdown, and he is two away from tying the FBS record held by Rashaad Penny (San Diego State) and Tony Pallard (Memphis). The 5-foot-9, 193-pound senior has only been able to return three kickoffs this season and he's averaging 33.7 yards per return. With the Aggies preferring to throw the ball more (by virtue of trailing in every game this season), Huntley has only carried the ball 41 times and is averaging 7.3 yards per carry.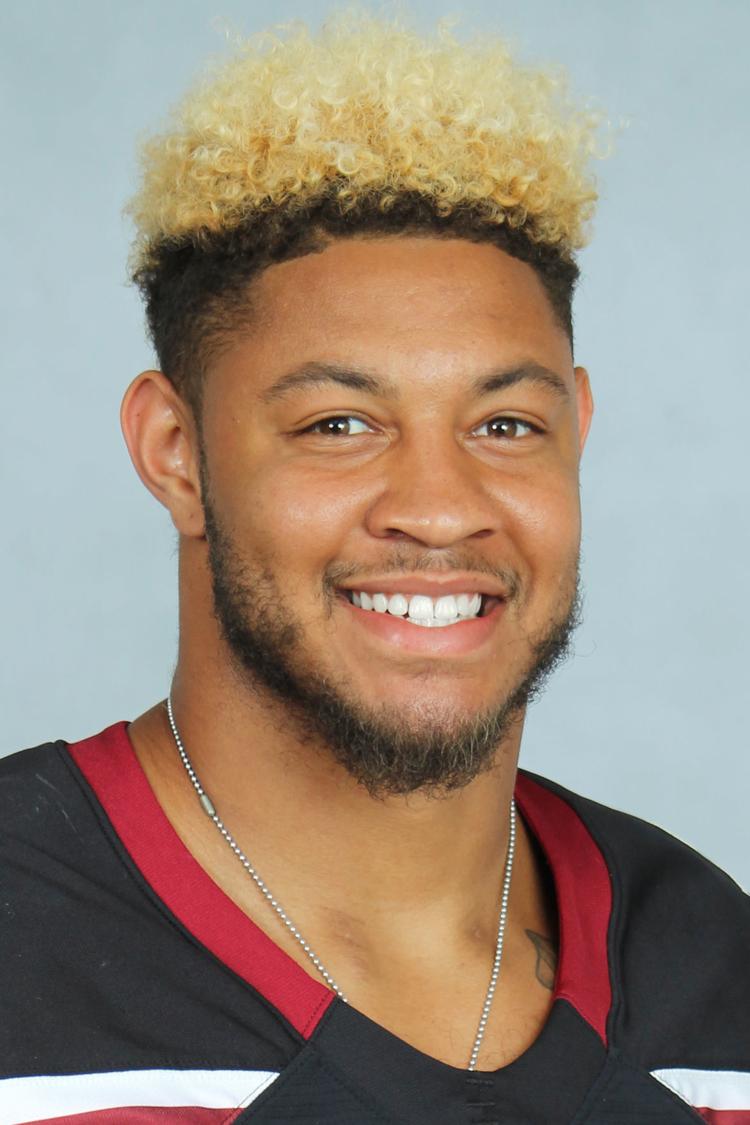 Javahn Ferguson, linebacker: Ferguson leads the team with 32 total tackles (15 solo and 34 unassisted) and has posted a team-best five pass breakups. The Aggies have relied heavily on the redshirt senior to be everywhere as the Mike linebacker, and he'll be expected to have a similar role against Liberty despite not being the projected starter for this game on the depth chart. (That honor goes to Trevor Brohard.) Ferguson's 6-foot-1, 230-pound frame allows him to do a little bit of everything for this defense, which has been tested time and time again throughout the season's opening five weeks.
Flames' Keys to the Games
Continue applying pressure
The Flames have recorded at least two sacks in every game this season, with seven different players bringing down quarterbacks behind the line of scrimmage. The pass rush has been effective with either four or a host of players attacking after the snap, and that trend needs to continue against an Aggies offensive line that has surrendered 15 sacks through five games this season. This should be a game in which defensive ends Jessie Lemonier and Austin Lewis could face little resistance from the offensive tackles, which could also allow nose guard Ralfs Rusins and defensive tackle Vincent Elefante to sneak through the middle of the line and get pressure on NMSU quarterback Josh Adkins.
Score a special teams touchdown
Liberty strong safety Ceneca Espinoza Jr. summed it up perfectly after the Flames' victory over Hampton: The kickoff and punt return units have been one block, one cut and one inch away from returns resulting in touchdowns. The Flames had three such return touchdowns negated by penalties against the Pirates, and Shedro Louis came tantalizingly close to getting around the corner and breaking free on a kickoff return against New Mexico. Louis and DJ Stubbs have proven to be electric with their returns, and getting one to result in a touchdown could serve as a momentum shift in a projected high-scoring affair.
Another game with no interceptions
Flames quarterback Buckshot Calvert has thrown 112 straight passes without an interception, dating back to the first quarter at Louisiana. The quality decision making from the senior has allowed the offense to be more efficient, a trend that needs to continue if Liberty wants to secure its second road triumph since transitioning to the Football Bowl Subdivision. The only road triumph since the start of the 2018 season came at New Mexico more than a year ago, and in that game Calvert was nearly flawless except for an early second-quarter pick deep in Liberty territory. The New Mexico State defense has only intercepted two passes this season, which means Calvert should have plenty of opportunities to pick apart the Aggies.
Who has the edge?
The Flames' red-zone offense has been atrocious against FBS opponents this season (5 for 11), but the unit turned the corner during the three-game homestand. Quarterback Buckshot Calvert ranks ninth in the nation in passing yards and wide receiver Antonio Gandy-Golden is second in receiving yards per game. Meanwhile, the Aggies rank in the bottom third in the nation in third down, total, scoring, rushing and red zone offense. Quarterback Josh Adkins ranks second in the nation in pass attempts with 206, and running back Jason Huntley averages nearly 102 yards of offense per game.
The Flames' secondary will be tested in this one. Liberty ranks 32nd in the nation in passing defense (192 yards per game) and has recorded six interceptions from four different players, while the Aggies' 64th-ranked passing offense (245 yards per game) has produced nine interceptions through five games. Liberty is among the middle of the pack nationally in total sacks (11) compared to a NMSU defensive front that has only recorded two sacks and an average of 3.6 tackles for a loss so far. The Flames also rank sixth in the nation in red-zone defense.
Neither unit has been afforded many opportunities for field-goal chances through five weeks, but the other elements lean in the Flames' favor. Liberty is among the national leaders in kickoff return defense (fifth at 13 yards per return) and kickoff returns (30th at 23.9 yards per return). That could come into play against the Aggies, who allow nearly 20 yards per kick return and are 79th in the nation in punt return defense. LU's Shedro Louis ranks 39th in the nation in combined kick return yardage, and he's had both kickoff and punt return touchdowns negated by penalties.
The Flames have tasted what it's like to win this season, something the Aggies haven't experienced since last November, in a 10-point triumph over FCS Alcorn State. In fact, New Mexico State's last victory over an FBS team came over Liberty nearly one year ago, a 49-41 shootout in Las Cruces. But the Flames returned the favor later in the season and have begun to hit their stride on both sides of the ball heading into this matchup. Consistency favors Liberty, which matters in this matchup between FBS independent programs.
The final thought
On paper, the Flames have the upperhand in most statistical category heading into this game. Liberty was in a somewhat similar position last season heading into Las Cruces, but missed tackles allowed the Aggies to rack up multiple explosive plays in a game that featured nearly 90 points and more than 1,000 yards of total offense. The yards allowed in that game summed up how Liberty performed in road games last season: Lots of points and yards allowed in games that ultimately resulted in high-scoring affairs. The difference this season? Liberty's defense is greatly improved and beginning to become consistent in its play. That difference should be what tips the balance in the Flames' favor as Liberty eyes a fourth straight victory and inches closer to bowl eligibility.
Prediction: Liberty 49, New Mexico State 24