It all comes down to this for Liberty. A victory over its rival since joining the Football Bowl Subdivision ranks, New Mexico State, makes the Flames bowl eligible for the first time in program history. A setback means preparing for the offseason with the need to replace key pieces on both offense and defense.
Speaking of replacing key pieces, 17 seniors will be recognized before the game. Those include quarterback Buckshot Calvert, running back Frankie Hickson, wide receiver Antonio Gandy-Golden, defensive end Jessie Lemonier, linebacker Solomon Ajayi and rover Elijah Benton. Those players have been instrumental in the Flames' success in their first two seasons at the FBS level, and the offensive losses will be felt tremendously with Calvert and Gandy-Golden atop the record books in several categories.
"Exciting knowing that we've got a lot on the line this game, knowing that it's going to be my last game on this field is going to hurt a little bit, but I've still got to focus on all the quarters of this game," Calvert said. "It's going to be an amazing feeling that four years have gone that fast. I think just a little bit of every feeling that you could possibly get, I'll probably be feeling it."
New Mexico State at Liberty
Where: Williams Stadium (25,000), Lynchburg
When: 2 p.m.
Streaming: ESPN+
Records: New Mexico State 2-9. Liberty 6-5.
Last time out: New Mexico State beat UTEP 44-35. Liberty lost at Virginia 55-27.
Series: Liberty leads 2-1
Last meeting: Liberty beat New Mexico State 20-13 on Oct. 5 at Aggie Memorial Stadium in Las Cruces, New Mexico
Latest line: Liberty by 14 1/2
Weather Underground forecast: 43 degrees, light rain (begins around 10 a.m.), 64 percent chance of precipitation, 76 percent humidity, 3 mph winds ESE, sunset at 5:01 p.m.
The matchup to watch
Liberty offensive line vs. New Mexico State defensive line: Mother Nature has cooperated with Liberty's home football games this season, but the forecast doesn't look promising for the regular-season finale. The strong chance of rain means the running game will become a priority for both teams, and the Flames enter this one looking to get the run game back on track. Liberty was held to 79 yards on 23 carries last week at Virginia to snap a streak of seven straight games with more than 125 rushing yards. The streak was extended to three weeks in the Oct. 5 victory over New Mexico State, with Joshua Mack rushing for 113 yards on 16 carries. Two starters are playing their final game at Williams Stadium on the right side of the line (guard Dontae Duff and tackle Sam Isaacson) and one on the left side is also making his final appearance (backup left guard Ethan Crawford). There is nothing more they want to do than establish domination and methodically wear down the Aggies. Liberty is tied with San Diego State for 97th in the nation averaging 137 rushing yards per game, and New Mexico State is not far ahead at 92nd with an average of 142.5 yards per outing. Most of those yards have come in the past two weeks against FCS member Incarnate Word and UTEP. NMSU, though, picked up 209 rushing yards against Georgia Southern on Oct. 26 in a 41-7 loss.
Keep an eye on these Flames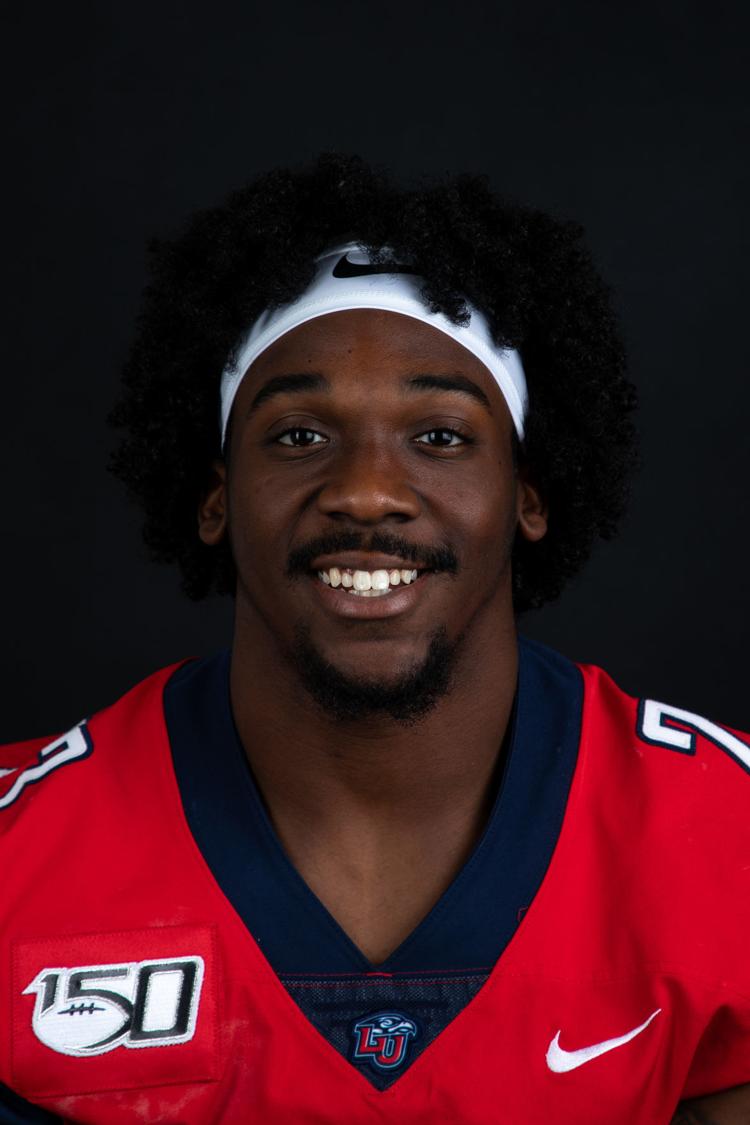 Frankie Hickson, running back: The Heritage High School product likely will hold back tears during this one. He has enjoyed two straight stellar seasons after being second or third on the depth chart, and has a chance to move up in the career record books if he has a big game. He is 26 yards away from passing Chip Smith for fifth on the program's all-time rushing list and would move into fourth ahead of Lawrence Worthington if he picks up 132 yards. He leads the team this season with 136 carries, 725 yards and eight touchdowns. "It's huge. It's the last time I'll play in Williams Stadium," he said. "Been here for the majority of my life and grew up here in Lynchburg. Saw a lot of games here from the stands, played a lot of games here on the field. I think it will be a good way to end it."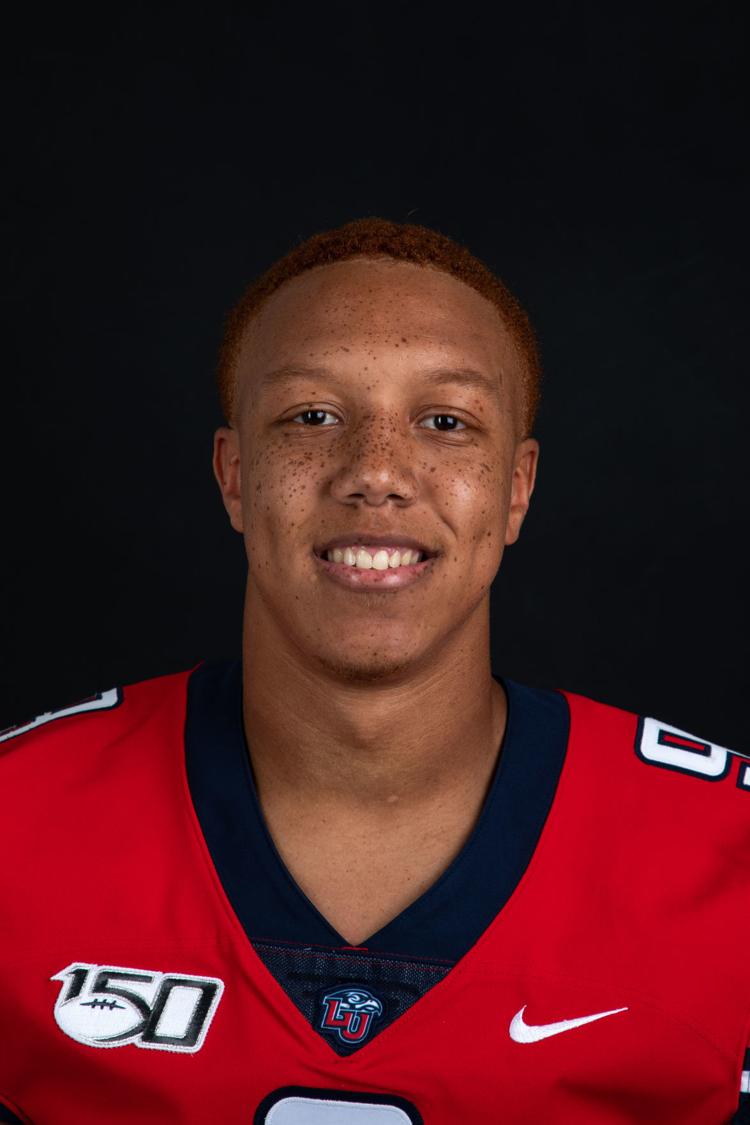 Amarii Jenkins, linebacker: Jenkins likely moves back into the starting role at Will linebacker after Brandon Tillmon underwent successful surgery for a broken arm he suffered in the second half last week at Virginia. The redshirt sophomore has started twice this season (Syracuse and Rutgers) and has posted 27 tackles, one sack and one pass breakup. Jenkins didn't play as much in the first meeting at New Mexico State earlier this season when Tillmon went down with a right foot injury, recording only one assisted tackle.
Keep an eye on these Aggies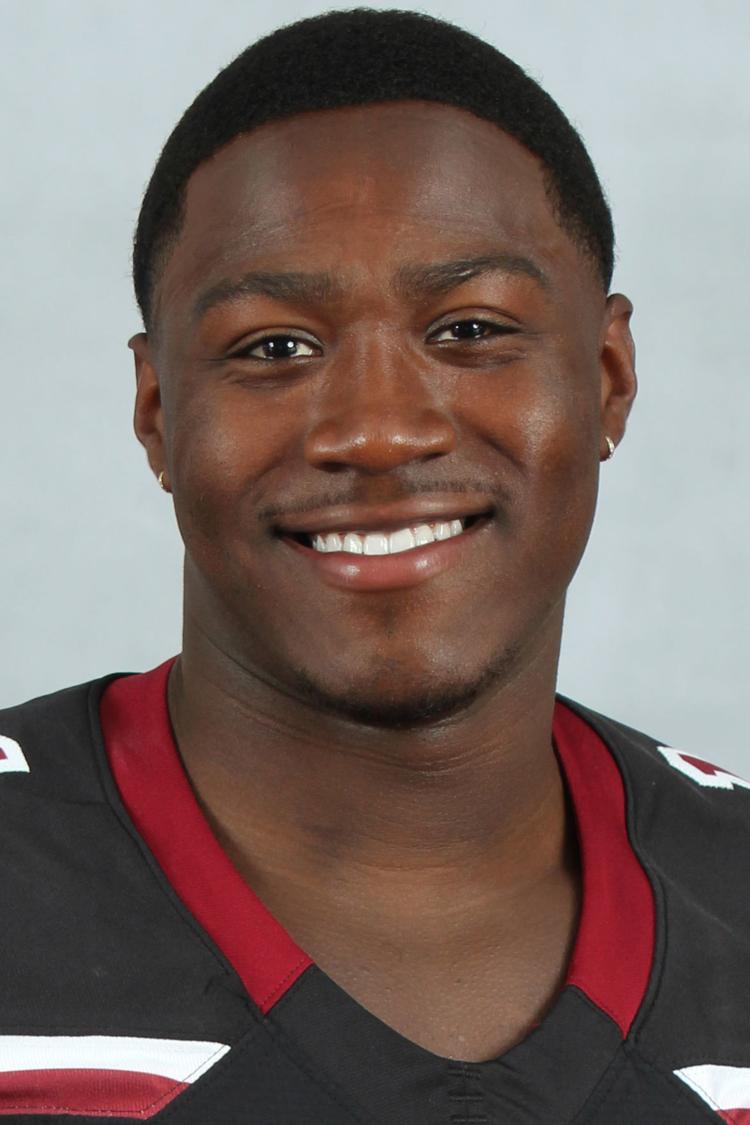 Jason Huntley, halfback/kick returner: The senior has been electric in the Aggies' two-game winning streak. He rushed for 174 yards in the victory over FCS member Incarnate Word and then added 191 yards and three touchdowns in a nine-point triumph over UTEP. Huntley has rushed for 985 yards and nine touchdowns on 137 carries this season. He rushed for 75 yards and a score on 16 carries and caught two passes for 12 yards earlier this season against Liberty. Huntley, though, is still seeking his first kick return touchdown of the season after racking up five between the 2017 and 2018 seasons. He had 63 return yards with a long of 25 when the teams met earlier this season.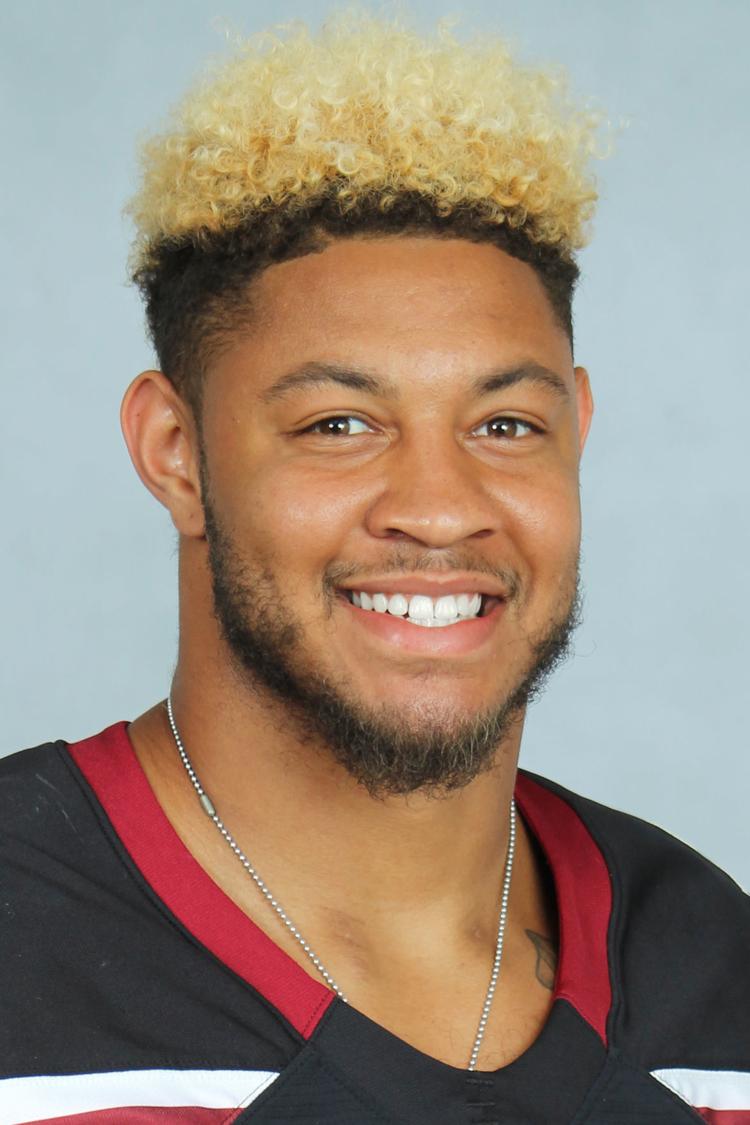 Javahn Ferguson, linebacker: The redshirt senior led the FBS in tackles per game last season and he ranks fourth this season with 11.1 tackles per outing. (He had 14 tackles with one quarterback hurry Oct. 5 against Liberty.) Ferguson has racked up 254 tackles in his past 21 games and has 16 games with double-digit tackles during that span. This defense relies on Ferguson's ability to rally to the football, especially when he doesn't have many chances to make plays behind the line of scrimmage. He has six tackles for a loss and a half sack to go with two quarterback hurries this season.
Flames' Keys to the Games
Create takeaways
The Flames forced three turnovers, including two in the red zone, during the teams' first meeting this season. The red-zone takeaways ended NMSU's impressive opening drive and then capped the defensive performance by stopping the Aggies' final drive on a fumble recovery. Liberty hasn't forced a turnover in three of the past four games (BYU is the exception), and getting back to an opportunistic defense is crucial against a NMSU team that ranks 127th in the nation in turnover margin at minus-1.18.
Get Buckshot going
Flames quarterback Buckshot Calvert struggled in the first meeting against the Aggies by completing half of his passes (16 of 31) for a season-low 172 yards. Fifty-six yards came on a screen pass to Joshua Mack that set up the go-ahead touchdown. Liberty slowed the tempo down in that matchup to help the defense, and it is quite possible the Flames speed up the offense to get Calvert into a rhythm and NMSU out of its mix-match coverages that caused the signal caller problems at Aggie Memorial Stadium.
Deliver on third downs
The Flames have lost three of their past four games, and a common theme in each of those losses has been the inability for the defense to get off the field. Rutgers went 12 for 17, BYU converted on 7 of 13 chances, and Virginia picked up first downs nine times on 15 opportunities. Liberty's third-down defense ranks 113th in the nation but was stingy in the first meeting with the Aggies. New Mexico State went 3 of 10, and another performance like that is what the Flames desperately need.
Who has the edge?
OFFENSE: Liberty
Flames quarterback Buckshot Calvert ranks in the top 10 nationally in passing yards (eighth at 3,224), passing yards per game (ninth at 293.1) and passing yards per completion (eighth at 14.86), and wide receiver Antonio Gandy-Golden remains second nationally with 1,304 receiving yards. The efficient passing attack ranks 16th in the nation, while the Aggies rank 102nd nationally in total offense at 364.1 yards per game.
DEFENSE: Liberty
The Flames are allowing 137 rushing yards per game, and the Aggies are averaging 142.5 yards per game on the ground. It likely will come down to a Liberty secondary that has recorded 10 interceptions — including two against NMSU earlier this season — against a New Mexico State passing attack that has thrown 14 interceptions and ranks 111th out of 130 FBS teams in team passing efficiency (115.91).
SPECIAL TEAMS: Liberty
Liberty freshman Shedro Louis had an electric 52-yard kickoff return last week at Virginia to bump his season average to 27.9 yards per return, good for 13th in the nation. He returned a kickoff for a touchdown against Maine. New Mexico State's OJ Clark ranks 16th in the nation by averaging 10.4 yards on 14 punt returns. Clark had 10 yards on two punt returns earlier this season against Liberty.
INTANGIBLES: Liberty
The Flames responded well earlier this season when faced with a two-game losing streak. They returned home and won by 18 points over Buffalo, a team that is heading to a bowl game after an up-and-down season. Liberty is in a familiar position after losing two straight to BYU and Virginia and returns home with an eye on ending the losing skid. This matchup, though, carries significantly more weight, with bowl eligibility on the line for the Flames.
The final thought
One team enters this game with its season on the line. The other knows its fate once the clock reaches zeroes at the end of the fourth quarter. Liberty is the team that enters with its destiny firmly in its control. Win, and the Flames are bowl eligible with a chance to play in a bowl game for the first time in program history. New Mexico State lost its first nine games to quickly fall out of bowl contention, but a soft stretch late in the season allowed the Aggies to win twice against FCS member Incarnate Word and hapless UTEP. The Aggies can play the ultimate spoiler by extending their winning streak to three games to end the season and, in the process, deny the Flames the opportunity to become bowl eligible. However, this Liberty team has been seeking the elusive seventh victory to become bowl eligible for several weeks now, and this will be the game in which the Flames reach the plateau to make next weekend interesting.
Prediction: Liberty 35, New Mexico State 20