Need a storyline? Today's matchup between Liberty and New Mexico has them all, and then some.
For starters, New Mexico offensive coordinator Joe Dailey returns to Lynchburg after spending the previous seven seasons on Turner Gill's staff, including the final three as an offensive coordinator that saw that side of the ball generate more points and yards each season.
Then you have the return of New Mexico coach Bob Davie to the sideline after he suffered a health scare in the Aug. 31 season opener against Sam Houston State.
And finally, Flames coach Hugh Freeze is likely coaching from his raised podium, called the NASCAR pit box, this week before returning to his normal position on the sideline in next week's road game against New Mexico State.
With that out of the way, let's actually talk about the game.
New Mexico at Liberty
Where: Williams Stadium (25,000), Lynchburg
When: 6 p.m.
Online: ESPN+
Records: New Mexico 2-1, 0-0 Mountain West Conference. Liberty 2-2
Last time out: New Mexico beat New Mexico State 55-52; Liberty beat Hampton 62-27
Series: Liberty leads 1-0
Last meeting: Liberty won 52-43 on Sept. 29, 2018 at Dreamstyle Stadium in Albuquerque, New Mexico
Latest Line: Liberty by 7
Weather Underground forecast: 83 degrees, partly cloudy, 6 percent chance of precipitation, 63 percent humidity, 5 mph winds SW, sunset at 7:06 p.m.
The matchup to watch
Liberty wide receiver Antonio Gandy-Golden versus New Mexico cornerbacks De'John Rogers and Donte Martin: The Lobos' starting cornerbacks both come in at 5-foot-9, and neither weighs more than 170 pounds. That means one of the two will be responsible each snap for guarding the 6-foot-4, 220-pound Gandy-Golden who leads the nation in receiving yards per game at 136. What has allowed the Liberty senior to be so special, especially in the past two-plus seasons, is the ability to win battles for 50-50 balls and also to box out defenders when he is attempting to reel in a catch. If the Lobos are unable to move safety help over the top because of the Flames' ability to spread the wealth around in the passing game to Kevin Shaa, slot receivers DJ Stubbs and Damian King, and the returning Noah Frith, then that will create a wealth of opportunities to find Gandy-Golden open in the secondary with one-on-one coverage.
Keep an eye on these Flames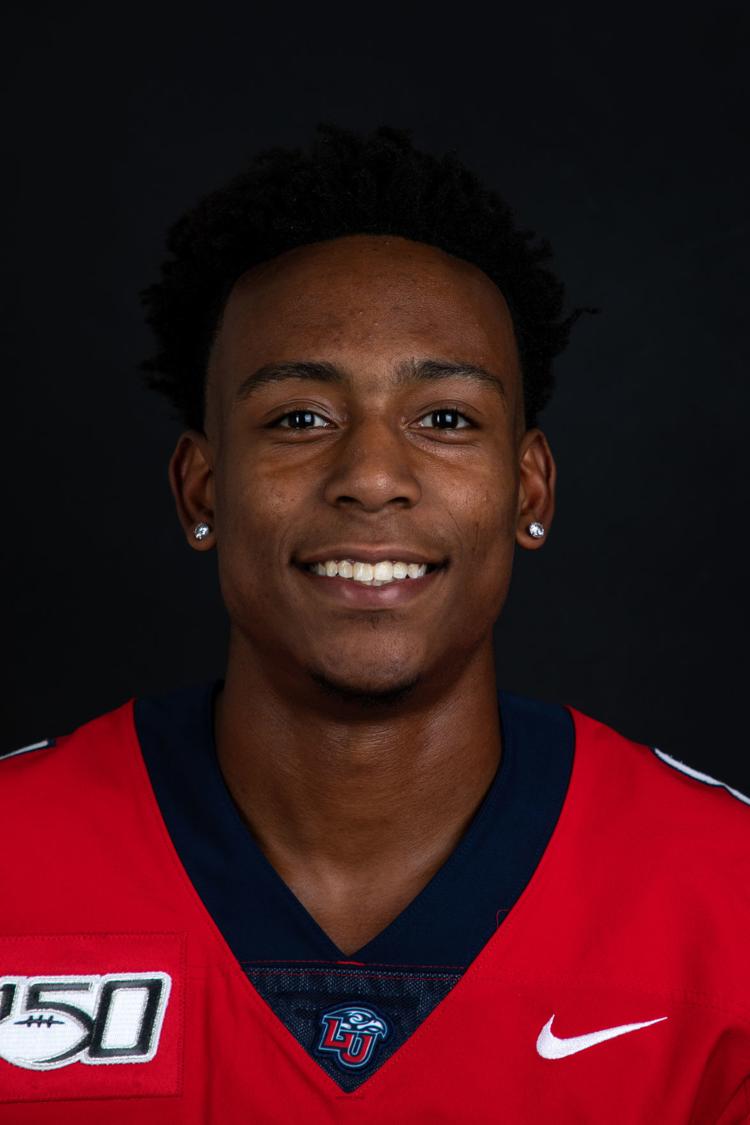 Noah Frith, wide receiver: The dynamic redshirt freshman returns to the receiver rotation after recovering from a fracture in his left foot suffered in training camp. Frith emerged as the starting X receiver during spring practices and was slated to be another tall option at outside receiver. It will be interesting to see how the staff utilizes the 6-foot-4, 180-pound Frith in the gameplan today, especially since he hasn't received any live reps since the injury. It wouldn't be surprising to see him sprinkled in some packages with Khaleb Coleman to give yet more tall receivers for New Mexico to defend.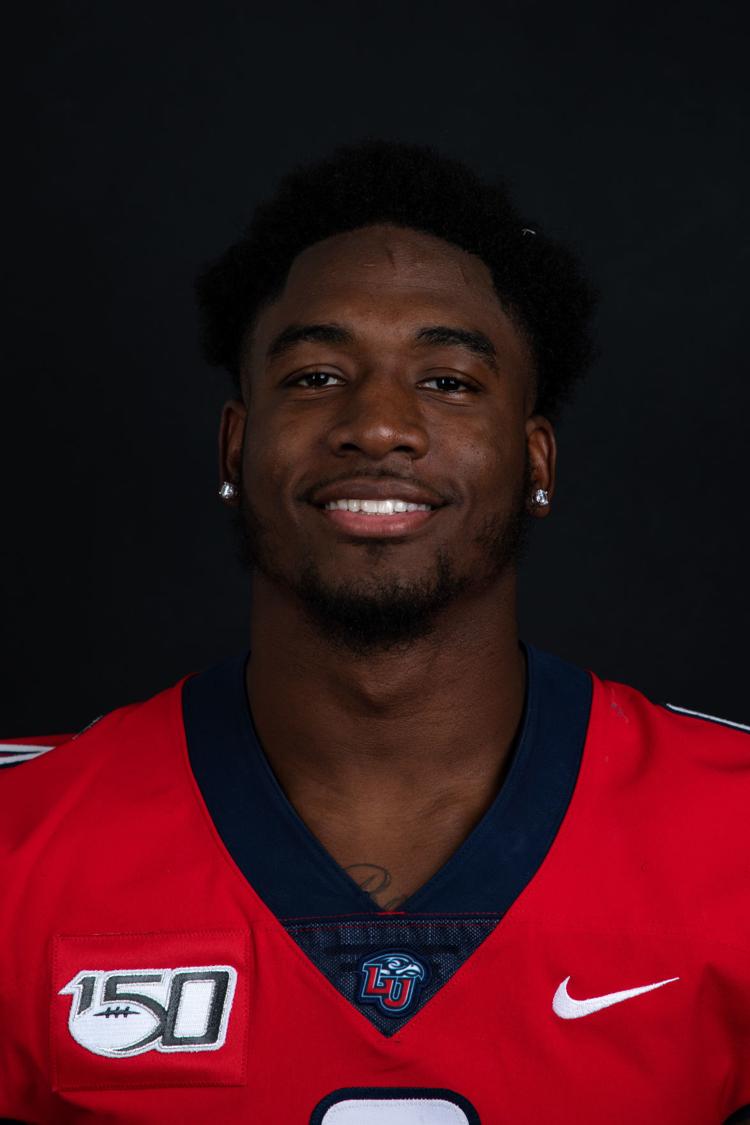 Ceneca Espinoza Jr., nickelback: To say the redshirt junior is having a breakout season would be an understatement. He already has 18 tackles through four games after recording 27 stops in each of his first two seasons, and he also has 2.5 tackles for a loss, 1.5 sacks, a career-high two interceptions (along with a touchdown), two more pass breakups, a fumble recovery and a forced fumble. The Washington, D.C., native has been everywhere for the defense, and his role will increase with the Lobos looking to move the ball through the air.
Keep an eye on these Lobos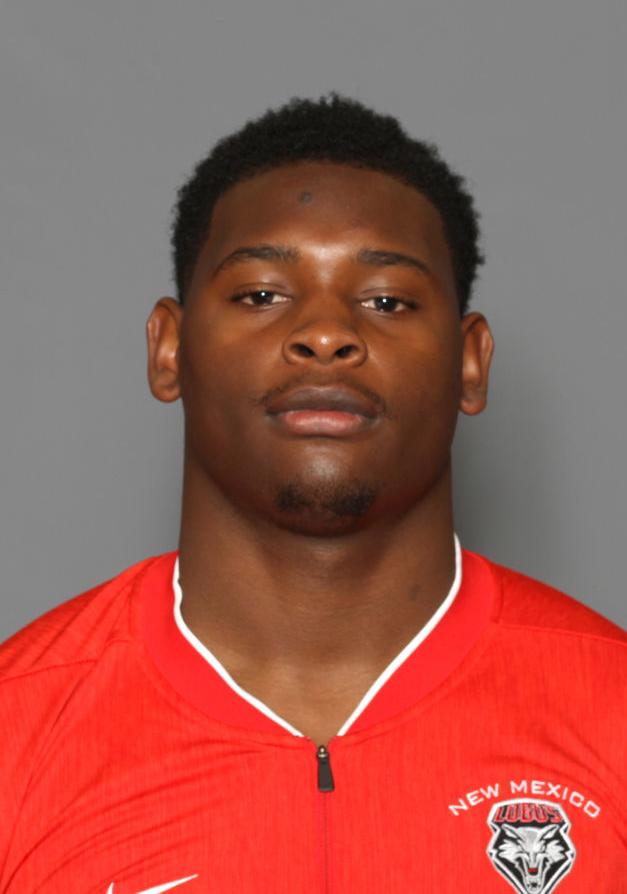 Ahmari Davis, running back: The redshirt senior had a lengthy road back to a prominent spot in the running back rotation after suffering an ankle injury last season against Utah State. His weight ballooned to 225 over the spring, but he has trimmed down to a listed weight of 210 on his 5-foot-10 frame. After picking up 185 yards a year ago, he has rushed for 262 yards and four touchdowns on 53 carries, and he capped the Lobos' victory last week with a hard-earned first down when he kept his legs churning and the pile moving to prevent New Mexico State from getting the ball back.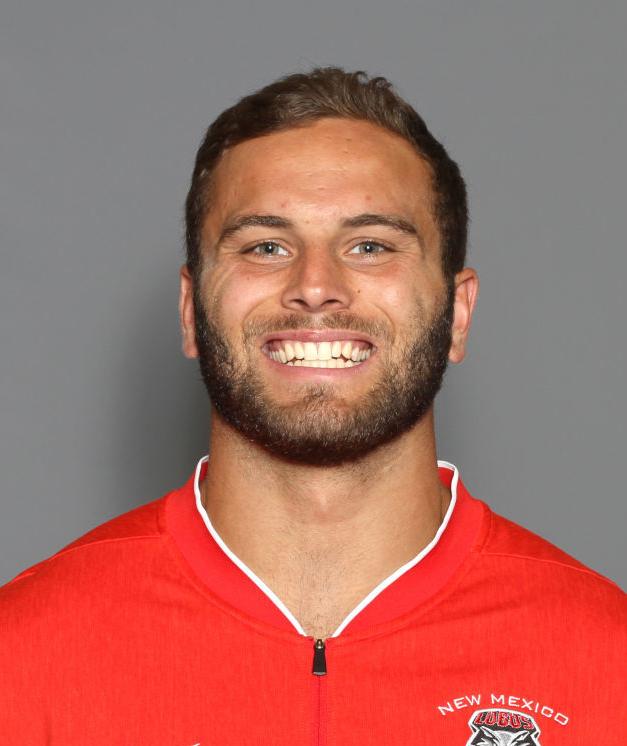 Alex Hart, middle linebacker: The unquestioned leader of this defense missed the majority of last season with an injury suffered early in the campaign. He is back for his redshirt senior season and is again a tackling machine. The 6-foot-3, 235-pound Hart leads the team with 21 tackles, has posted 2.5 tackles for a loss and has 1.5 sacks with a quarterback hurry. As he goes, New Mexico's defense goes. And he'll need to be at his best to help right a defense that has been exposed in every game so far this season.
Flames' Keys to the Games
Get in the backfield
New Mexico is the only FBS team to not allow a sack this season, which has given Tevaka Tuioti a chance to thrive for the Lobos. Tuioti broke the clavicle in his non-throwing shoulder against Liberty last season and finally got back in the lineup in the second game against Notre Dame. Since being inserted into the lineup, Tuioti has completed 22 of 41 passes for 487 yards and three touchdowns and has rushed for 64 yards on eight attempts. His ability to throw strikes from the pocket and on the run makes his dangerous in the passing game, so whether Liberty can cause havoc in the backfield will have a major impact on how this game unfolds.
No more special teams gaffes
Flames coach Hugh Freeze said he had never been a part of a game in which one of his teams had three kickoff or punt return touchdowns called back for penalties. That happened against Hampton with DJ Stubbs having a punt return touchdown nullified and Shedro Louis seeing two return scores negated for holding and a block in the back. That unit is much improved from last season, and getting a touchdown in that phase could help swing momentum Liberty's way in what could be an offensive shootout.
Avoid second drive blues
Liberty has opened the past three games by receiving the opening kickoff and quickly marching down the field to score a touchdown. Then how does it follow up the next drive? A three-and-out each time. In a game in which both offenses are expected to put up points, the Flames need to avoid three-and-outs as often as possible, especially in the first quarter when the Liberty defense tends to perform at its best. Liberty raced out to a 42-10 halftime lead in Albuquerque last season by scoring on six of nine first-half drives. That efficiency is needed again against the Lobos.
Who has the edge?
New Mexico is the only FBS team to not allow a sack this season, and that has allowed the Lobos to become one of the more efficient offensive teams in the nation. UNM has rushed for at least 145 yards and thrown for at least 151 yards in every game this season. Tailback Ahmari Davis ranks 72nd in total offense at 106.67 yards per game. Liberty, meanwhile, ranks 107th in the nation in rushing to offset a passing offense that ranks 23rd in yards per completion (14.49). Wide receiver Antonio Gandy-Golden is responsible for those monster passing numbers as he leads the nation in receiving yards per game (136).
Liberty's rush defense is still not very good, but the Flames' offensive strength through the air should find little resistance against the Lobos. New Mexico ranks dead last in the FBS by allowing 404 passing yards per game, and opposing quarterbacks have an efficiency rating of 162.77. The Lobos only have one interception, and three of the team's six sacks came in the season opener against FCS school Sam Houston State. LU's Jessie Lemonier ranks 16th in the nation with 1.13 sacks per game.
SPECIAL TEAMS: Edge Liberty
While New Mexico's Andrew Shelley has made all six of his field goal attempts with a long of 49 yards this season, kickers haven't enjoyed success against the Flames this season. Opposing kickers are 2 for 7 on field goal attempts. Every miss has come from inside of 45 yards. Liberty freshman Shedro Louis, who is averaging 18 yards per kickoff return, had a kickoff and punt return called back for penalties last week.
INTANGIBLES: Edge Liberty
The Flames have several factors trending in their favor heading into this matchup. First, they are riding a two-game winning streak in which starting quarterback Buckshot Calvert has not thrown an interception. And second, the defense has been able to force turnovers and generate points off those takeaways. That combination should be enough to hold off a New Mexico team coming off a 55-point outing against New Mexico State. While the Lobos can score, their defense has been a weakness this season, and Liberty has the offensive scheme and athletes to exploit those flaws and win for a third straight week.
The final thought
This is one of those games Liberty needs to win if it wants to sniff bowl eligibility later in the season. No ifs, ands or buts about it. New Mexico's defense has proven it can be exploited repeatedly, especially through the air, and the Flames have the offensive firepower to put up points in bunches. Not to be lost in the potential offensive showdown is the gradual improvements made by the Flames defense, and it wouldn't be surprising to see that unit be responsible for the first sack allowed by the New Mexico offensive line and another defensive touchdown scored if Scott Symons draws up his creative and aggressive blitzes that he has showed during the season. If Liberty wants to prove it belongs among the top Group of 5 programs in the nation, winning this game is a necessary building block in that process.
Prediction: Liberty 55, New Mexico 42