It is the biggest football game in Liberty football history. No question about it.
Syracuse's visit to Williams Stadium checks off a pair of firsts off the list of the infant Football Bowl Subdivision program — first Power 5 conference team (Atlantic Coast Conference) and first team ranked in the Associated Press Top 25 poll (22nd) to play in Lynchburg. And it is also the first game for new coach Hugh Freeze, who will call the offensive plays from the booth after undergoing back surgery about two weeks ago for back spasms and a staph infection that attacked the herniated disc.
Similar to last season's game against Old Dominion that Liberty ended up winning by six touchdowns, an upset victory would give the Flames a plethora of momentum heading into their first season as a full-fledged member of the top-tier division.
Syracuse at Liberty
Where: Williams Stadium (25,000), Lynchburg
When: 6:06 p.m.
Online: ESPN+
Records: No. 22/22 Syracuse 0-0, 0-0 Atlantic Coast Conference; Liberty 0-0
Last time out: Syracuse defeated West Virginia 34-18 in the Camping World Bowl; Liberty defeated Norfolk State 52-17.
Series: First meeting
Last meeting: N/A
Latest Line: Syracuse by 18
Weather Underground forecast: 85 degrees, mostly sunny, 19 percent chance of precipitation, 52 percent humidity, 6 mph winds ENE
The matchup to watch
Liberty left guard Tristan Schultz and right guard Sam Isaacson vs. Syracuse defensive ends Alton Robinson and Kendall Coleman: The Orange's starting defensive ends will arguably be the most imposing the Flames face this season. Freeze said Monday that Robinson is going to be an early draft pick, while Coleman is no slouch either. The two each had 10 sacks last season and were constantly applying pressure off the edge to help this defense continue to be one of the nation's best at creating turnovers. Schultz played last season at right tackle and is moving back over to the left side to replace Julio Lozano, the Flames' best pass protector the last two seasons. Schultz was Lozano's backup at left guard for the 2017 season and finally got significant game reps last season opposite of the former Flame. Isaacson was a starter in the 2016 campaign, but injuries and the emergence of linemen such as Ethan Crawford and Schultz has prevented him from getting back into the starting rotation. Isaacson, at 6-foot-7 and 315 pounds, is the tallest lineman in the Flames' front five. It wouldn't be shocking to see one of the blocking tight ends (Jerome Jackson, Zac Foutz and Michael Bollinger) help on one side and one of the three main running backs (Frankie Hickson, Peytton Pickett and Joshua Mack) provide blocking help as well to keep the pocket clean for quarterback Buckshot Calvert. The Flames have proven in the past that if Calvert has a clean pocket, he is able to pick apart defenses.
Keep an eye on these Flames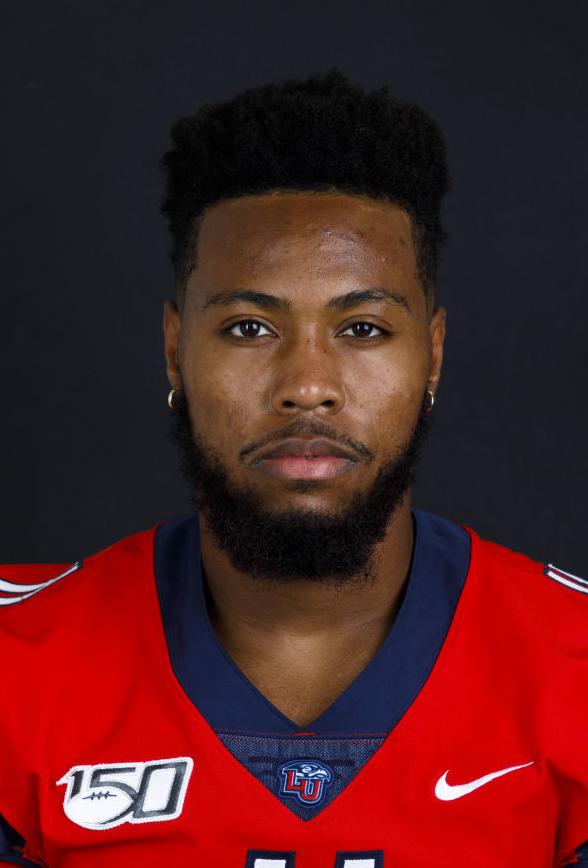 Jessie Lemonier, defensive end: The talk of Robinson and Coleman creating pressure off the edge has overshadowed the impact Lemonier immediately made last season at Liberty after transferring from Ventura College. The 6-foot-3, 240-pound Lemoiner led the team with 13.5 tackles for a loss and 10 sacks last season, as he took advantage of the attention given to Juwan Wells on the opposite side to frequently get to the quarterback. The redshirt senior has become a leader amongst the defensive ends, and his high motor has been frequently lauded by the coaching staff. When Lemonier is on, that will open up opportunities for Austin Lewis on the opposite side. And Lewis is primed for a breakout season with a more prominent role in the rotation. He started twice last season with 12 appearances and had 6.5 TFLs and 3.5 sacks. Those numbers will likely increase as more and more teams plan to slow down Lemonier.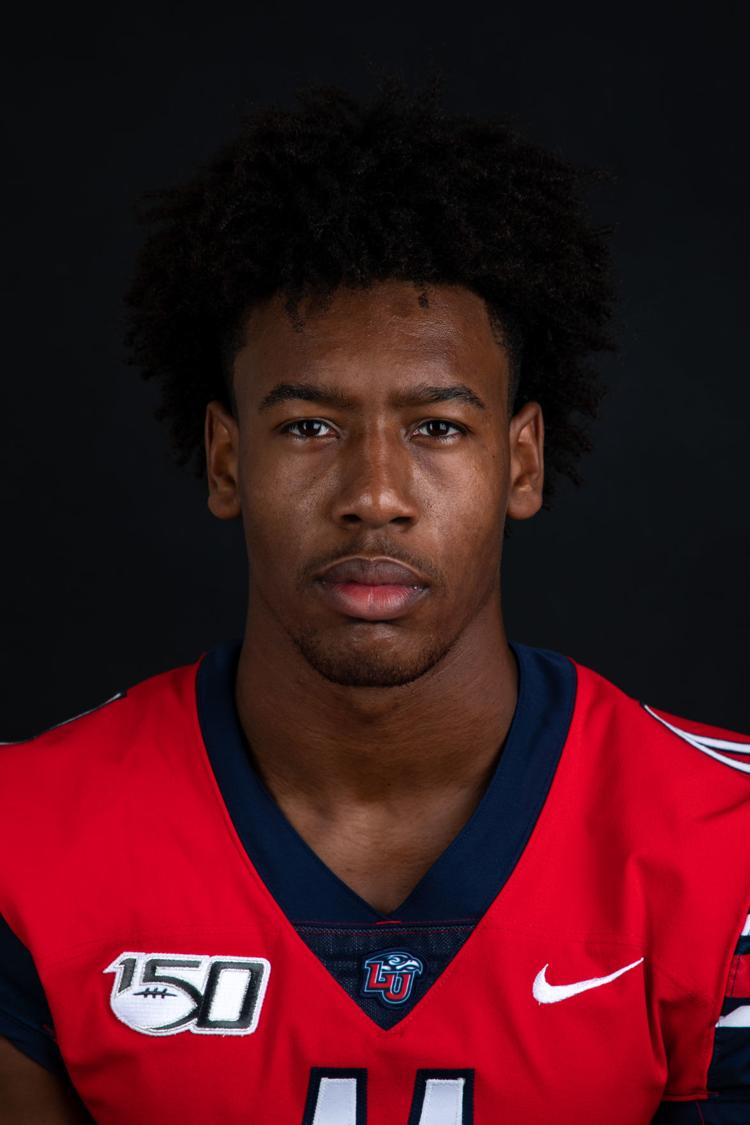 Antonio Gandy-Golden, wide receiver: The senior's name has been popular among NFL Draft prognosticators as a potential first- or second-day selection after back-to-back 1,000-yard seasons. He became a national name after his scintillating 13-catch, 192-yard, two-touchdown performance in the 2017 opener against Baylor, but the two games against Power 5 schools last season left a lot to be desired. Virginia and Auburn essentially forced the 6-foot-4, 220-pound receiver to work for his five total catches in those games. Calvert targeted his favorite receiver seven times against UVa with the result being two catches for 38 yards, and Gandy-Golden came down with three catches for 22 yards on 10 targets against Auburn.
Keep an eye on these Orange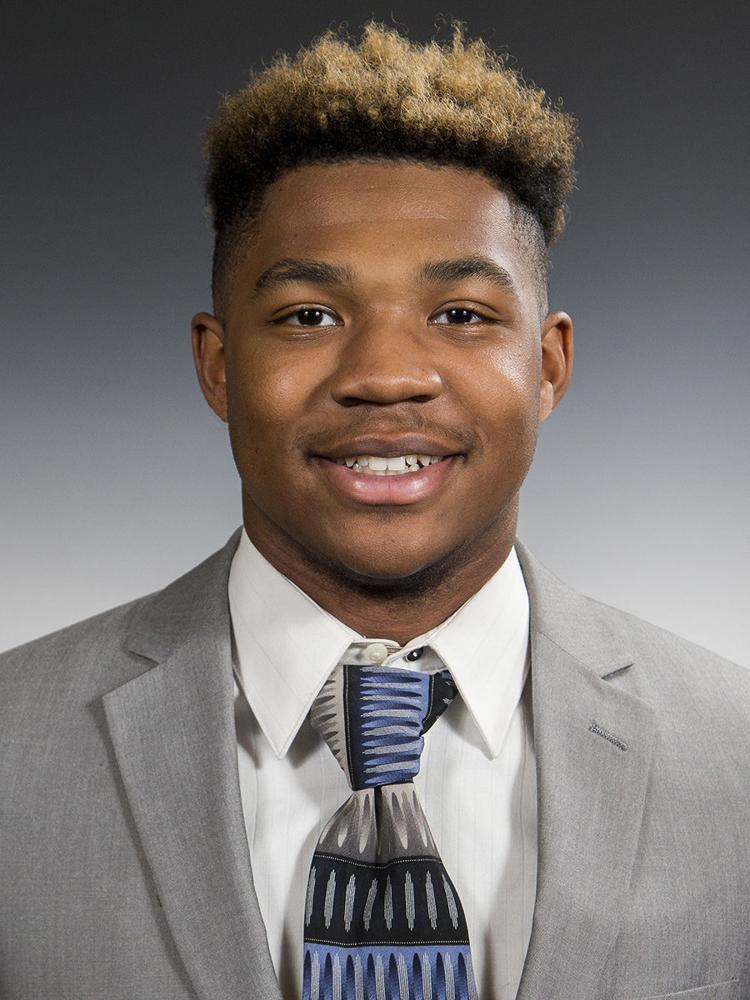 Moe Neal, running back: Liberty statistically was one of the worst defenses at stopping the run last season, and that brings a smile to Neal's face. The senior enters the season 286 yards away from becoming the 23rd player in Syracuse history to reach 2,000 rushing yards. He tallied 869 yards and five touchdowns while averaging 5.6 yards per carry last season, respectable numbers for an offense that relied quite a bit on quarterback Eric Dungey's dual-threat ability. Now with Tommy DeVito at quarterback as more of a pocket passer, Neal has an opportunity to run wild. He had two 100-yard games last season — 116 on 13 carries against UConn and 159 yards and two scores on a measly eight attempts against Louisville.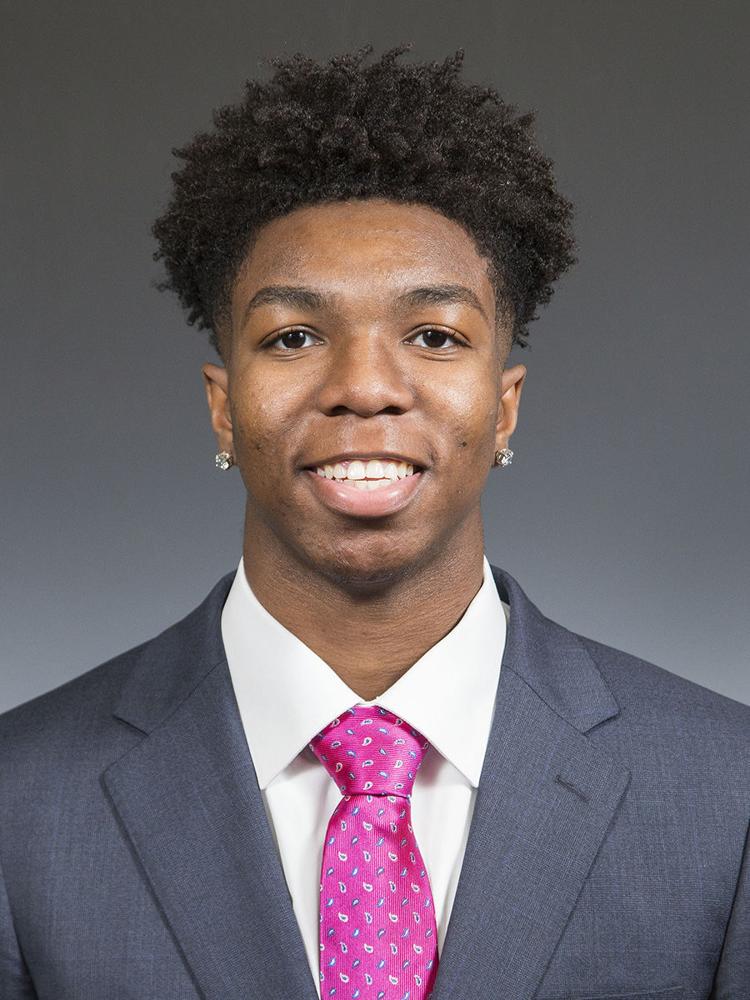 Ifeatu Melifonwu, cornerback: At 6-foot-3 and 207 pounds, the redshirt sophomore might be the Orange's best option to blanket Gandy-Golden at Z receiver. The Flames' top receiving option had a tough time against Power 5 opponents last season (Virginia and Auburn), and Melifonwu's gameplan is to be physical against Gandy-Golden and force him to work for every reception. Gandy-Golden's most popular route is down the sideline where Calvert is able to loft a pass up and AGG is able to use his athletic ability, long arms and height to win the battle for possession. Melifonwu can take away that option just with his length alone.
Flames' Keys to the Games
Protect the Football
The only way the Flames are going to have a chance to win this game is by coming out on top in the turnover battle. Liberty waited until the regular-season finale against Norfolk State to not commit a turnover last season and still went 5-6 in games in which it turned the ball over at least once. That can't happen against an opportunistic Syracuse defense that led the FBS in takeaways and tallied a whopping 111 points off turnovers last season.
Frustrate DeVito
Last season this would have been a significant challenge with dual-threat Eric Dungey lined up in the shotgun. But Tommy DeVito is the Orange's quarterback, and he brings the more traditional pocket passing element to the game. Cuse offensive coordinator Mike Lynch may have some designed plays for DeVito to run, but DeVito's main goal is to move the ball down the field through the air. Liberty averaged 2.33 sacks per game last season — good for 50th in the nation — and ensuring that DeVito has to run around in the pocket gives the Flames secondary the opportunity to lock down the electric wide receivers.
No slow starts
Liberty had a penchant for not scoring many first-quarter points last season, save for the fast start at New Mexico (21-7 lead) that led to a victory in the Land of Enchantment. The Flames can't leave any points on the board early, especially against a deeper Syracuse squad that will attempt to utilize its tempo offense to wear down Liberty. Early scores and momentum builders are vitale if Liberty wants to keep the crowd in the game.
Who has the edge?
There are questions for both teams that will be answered during the course of tonight's game. Syracuse has a quarterback with experience, a stable of productive running backs and quality skill players on the outside from a team that averaged 40 points and 464 yards per game last season, but the line returns only two starters from last year's squad. Liberty, meanwhile, returns most every player of significance from a team that scored 33 points and racked up 423 yards per game last year. But how will those players fare in Hugh Freeze's high-tempo offense? That is exactly what Syracuse has been pondering in preparation for this game.
Syracuse led the nation with 31 takeaways (18 interceptions and 13 fumble recoveries) and returns a host of players who combined for 34 sacks last season. Eight starters are back from last season's squad that held eight opponents to less than 30 points. Liberty, meanwhile, struggled for the second straight year on defense, surrendering 485 yards and 37 points per game. Most of the damage came on the ground as teams racked up nearly 222 rushing yards per game. Syracuse running backs Moe Neal and Oklahoma transfer Abdul Adams have big-play potential.
SPECIAL TEAMS: Edge Syracuse
Syracuse kicker Andre Szmyt was the Lou Groza Award winner last season as the nation's best kicker, and punter Sterling Hofrichter is on the Ray Guy Award watch list for the nation's top punter. Those two are about as consistent as they come in college football. Liberty kicker Alex Probert has the leg strength to rival Szmyt, but his accuracy (8 of 13 on field-goal tries between 40 and 49 yards) has been the focal point during training camp. Punter Aidan Alves had some disastrous performances last season and averaged 37 yards on 66 punts.
INTANGIBLES: Edge Syracuse
Liberty hasn't been on this stage before with a nationally ranked FBS team visiting Williams Stadium. Sure, there are the upset victories over the likes of Montana and Coastal Carolina, teams ranked in the FCS top 10, but those teams pale in comparison to Syracuse. The Orange routinely play in these types of environments as members of the ACC, and the veteran squad won't be overwhelmed with the electric atmosphere.
The final thought
There will be plenty of pomp and circumstance around this matchup. Syracuse comes in as the highest-rated team to visit Williams Stadium, and fans will get their first true look at the current construction of the $25-million expansion of the Liberty Football Center (formerly known as the Football Operations Center). But once the ball is kicked off, Syracuse will showcase its depth, superior talent and chaotic offensive tempo that has the Liberty coaches routinely calling the Orange a "top-20 program." Liberty still has a ways to go to catch up to the likes of Syracuse, and this first game under Freeze will allow the program to gauge where it is now and how much more work it has to do to maintain its current upward trajectory in the college football landscape.
Prediction: Syracuse 41, Liberty 27