BLACKSBURG — Virginia Tech coach Justin Fuente started out his morning in Blacksburg and that's where he's staying. 
Athletic director Whit Babcock commented on the picture within minutes.
"#Thisishome," Babcock tweeted. 
The Roanoke Times has confirmed with Virginia Tech officials that Fuente will be Tech's coach in 2020 after reportedly interviewing for the Baylor coaching vacancy on Wednesday. The Hokies remained silent throughout the ordeal, but on Thursday confirmed that Fuente will remain the program's coach. 
After going 33-20 in four seasons with Virginia Tech, Fuente was among the candidates considered to replace Matt Rhule, who was recently hired by the Carolina Panthers.
Fuente has a contract that runs through 2023 with the Hokies that pays him more than $3.5 million annually in the contract's remaining years. The contract extension he signed in 2017 called for a $1 million buyout if Fuente opted out for another job in 2020.
The Oklahoma native's decision to stay comes as the team's six early enrollees start arriving on campus Thursday. He also just recently rounded his coaching staff for 2020 with the addition of Ryan Smith as defensive back's coach.
Tech's coaching staff went through a major overhaul in the wake of Bud Foster's retirement. Tech promoted safeties coach Justin Hamilton to defensive coordinator, hired Tracy Claeys to coach linebackers, Bill Teerlinck to coach the defensive line and Darryl Tapp as co-defensive line coach.
The Hokies also replaced running backs coach Zohn Burden with Adam Lechtenberg, who was on staff in a player development role.
Fuente, who hasn't responded to multiple requests for comment from The Roanoke Times, joined Virginia Tech after turning around a Memphis program that won three games combined in the two seasons before he took the job. The one-time TCU assistant was hired by Tech athletic director Whit Babcock to replace Frank Beamer on Nov. 29, 2015.
He took Tech to four straight bowl appearances (extending the program's streak of consecutive bowl appearances to 27), won the ACC Coastal in 2016 and twice finished in the top 25.
While Tech struggled in 2018 with a 6-7 record — and made headlines during the offseason thanks to a high number of transfers — Babcock remained optimistic about the team's future.
"I think the world of Justin and like him personally," Babcock said in an interview with The Roanoke Times over the summer. "Our rapport seems to be very good. I really believe in him and what he stands for in a person and football coach. A lot of athletic directors say that, I whole-hearted believe it. We got the right guy."
Tech went 2-2 to open the season, but rattled off a string of six wins in seven games to come within a victory over Virginia of reaching the ACC title game and Orange Bowl bid. Fuente was optimistic about Tech's future with 19 of the team's 22 starters set to return.
mg vt fuente 113015 p002 (copy)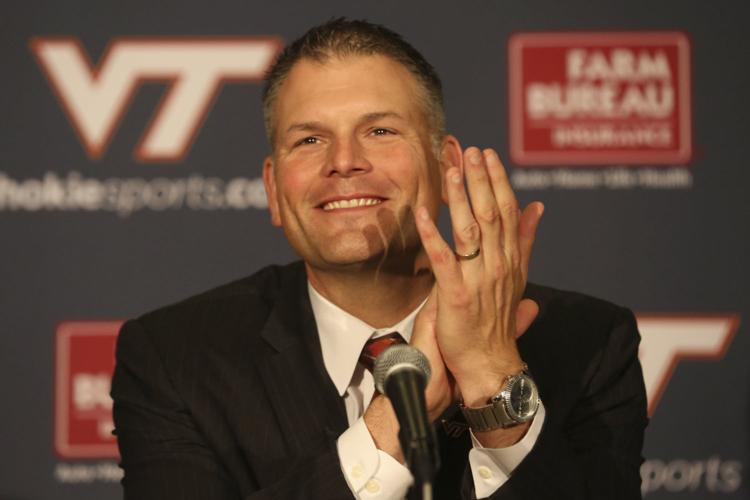 Justin Fuente, Whit Babcock
Bud Foster, Frank Beamer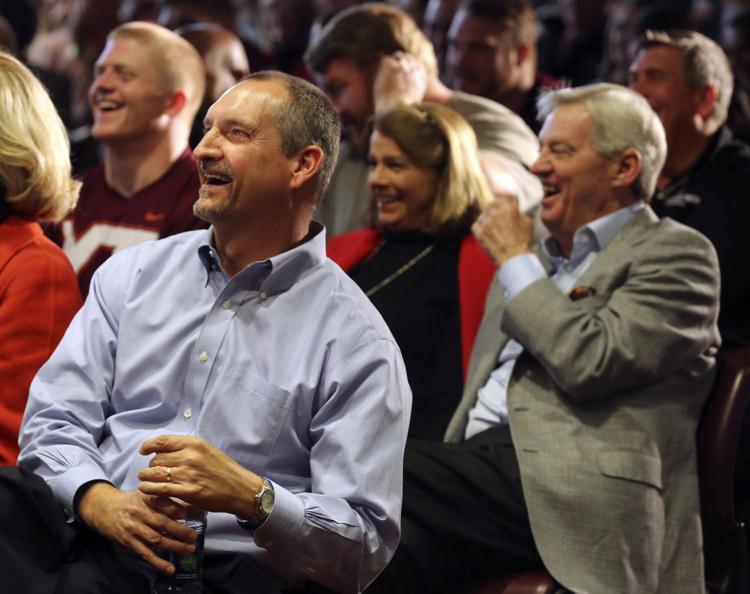 mg vt northwestern 120115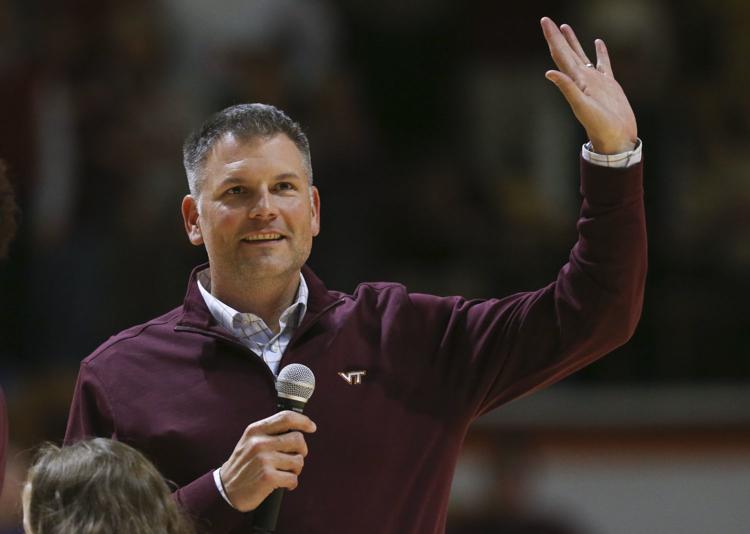 justinfuente 022116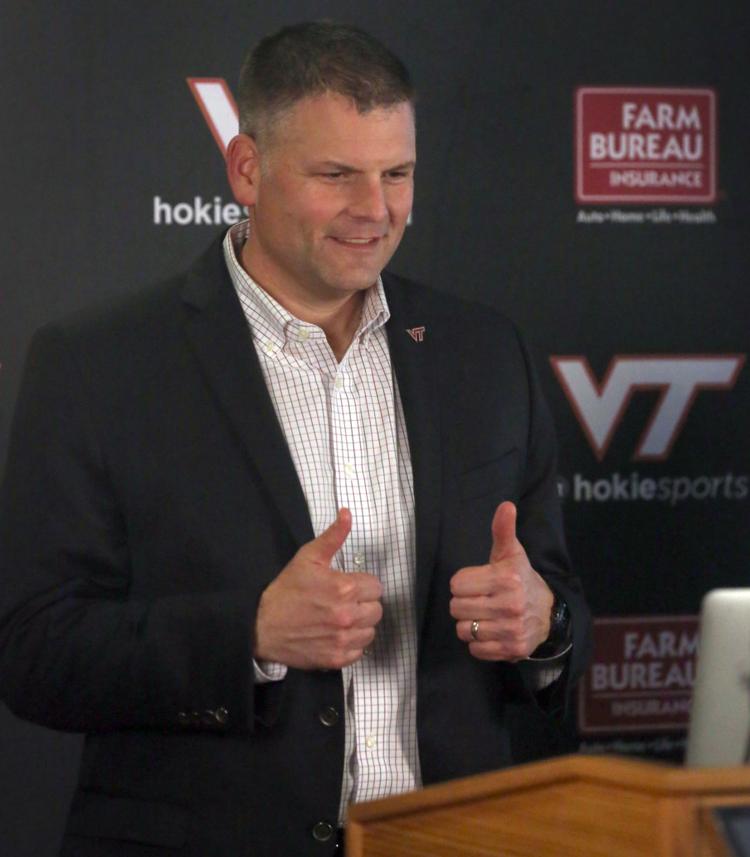 Virginia Tech Spring Football
mg vt spring scrimmage 042016
mg vt fan day 081416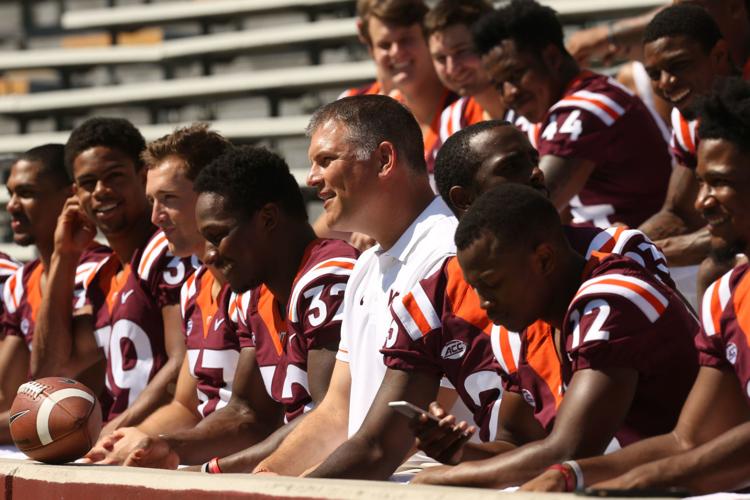 mg vt practice 080416 (copy)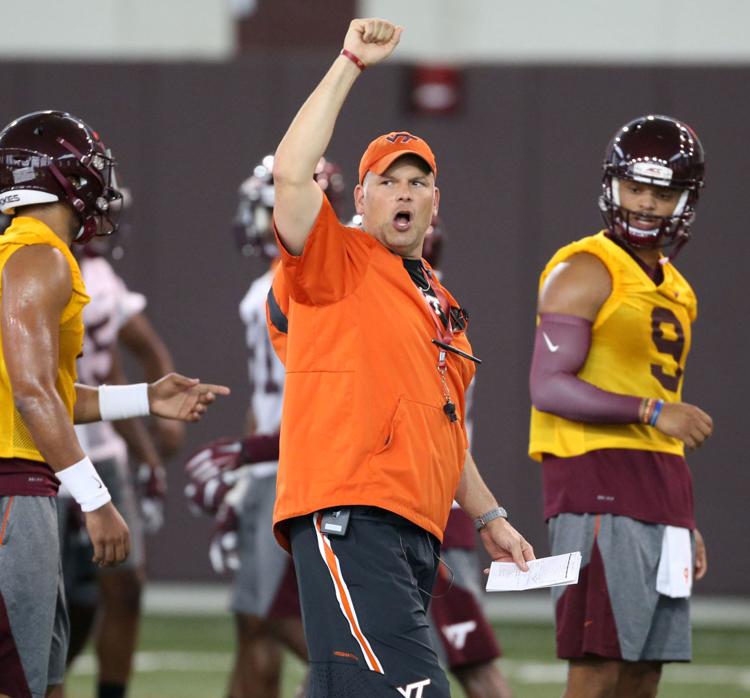 mg vt liberty 090316 04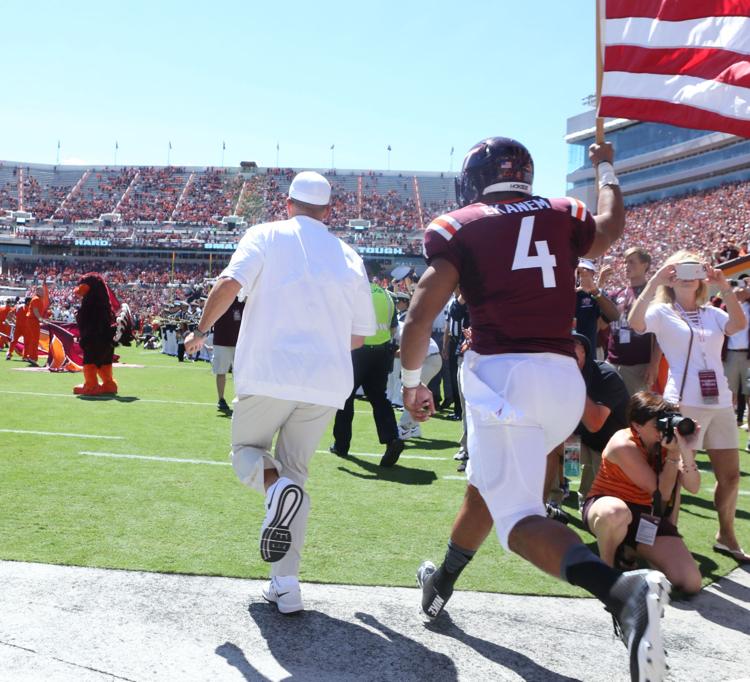 mg vt offense 100516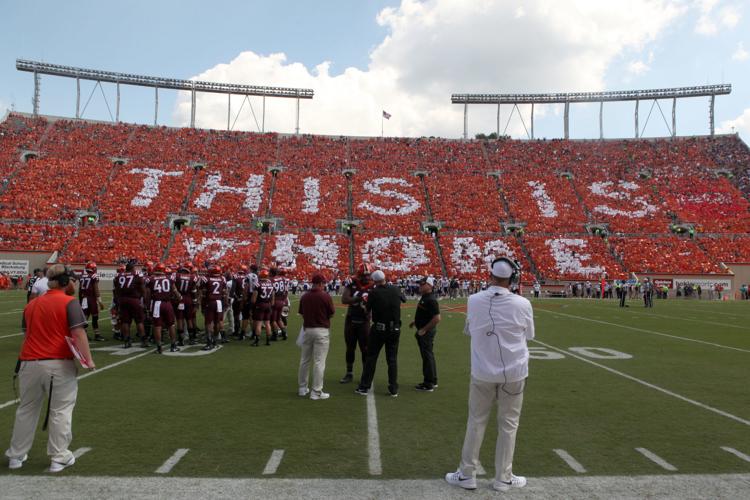 mg vt miami 102016 p14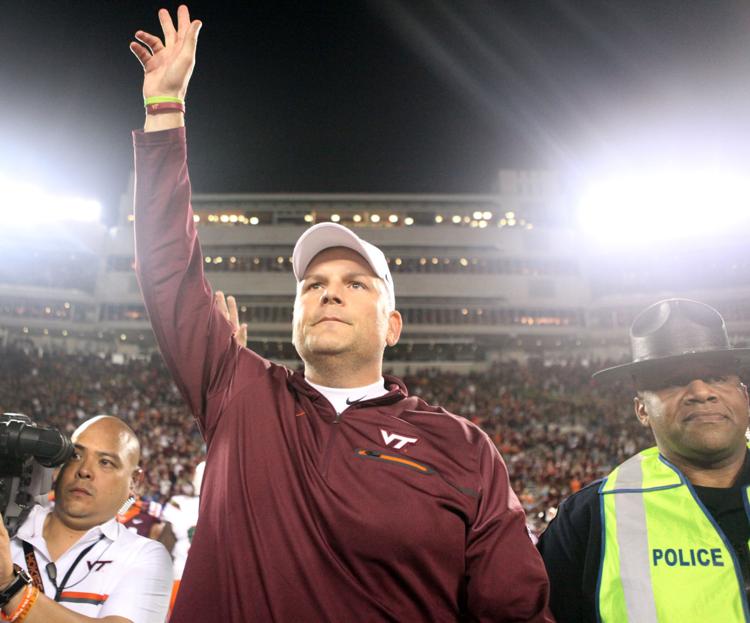 VT UVa 2016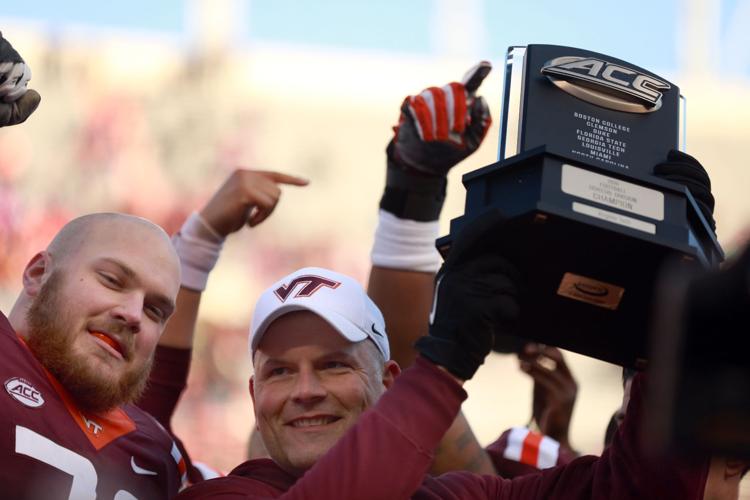 mg vt belk bowl 122916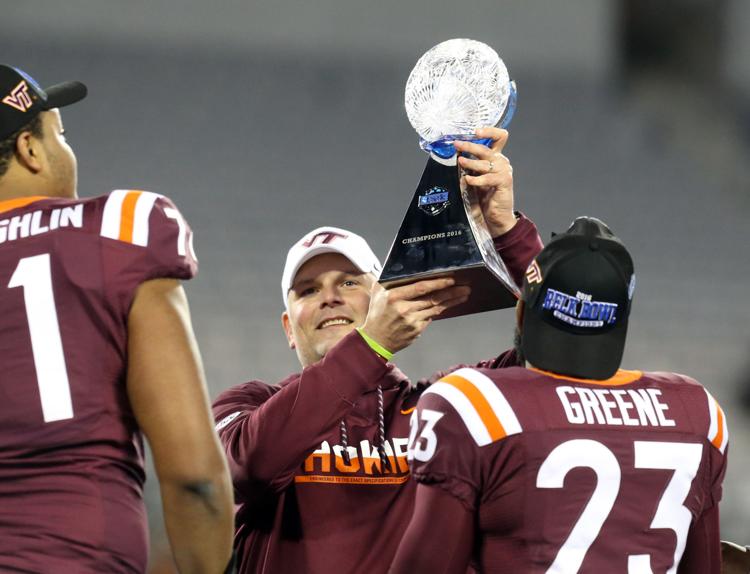 VT football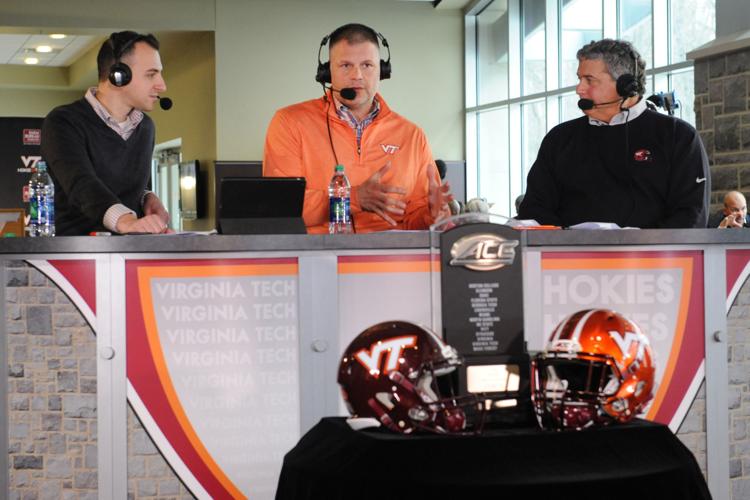 mg vt spring football 032317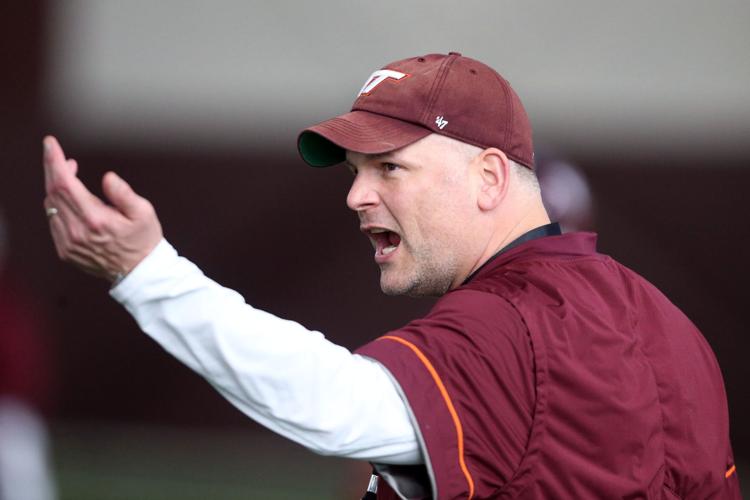 Virginia Tech head coach Justin Fuente (copy)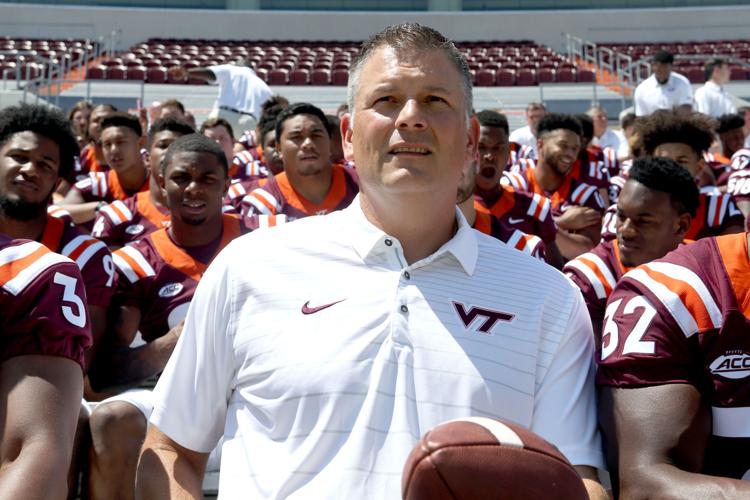 20170904_SPO_VTFB_SL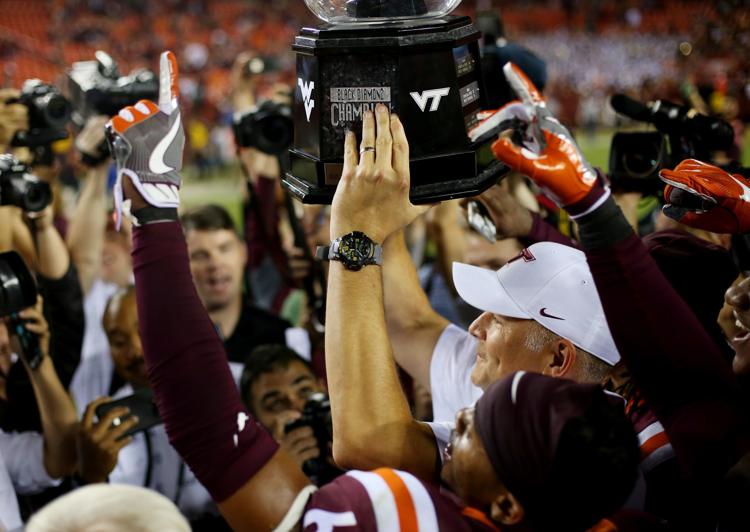 mg vt delaware 090917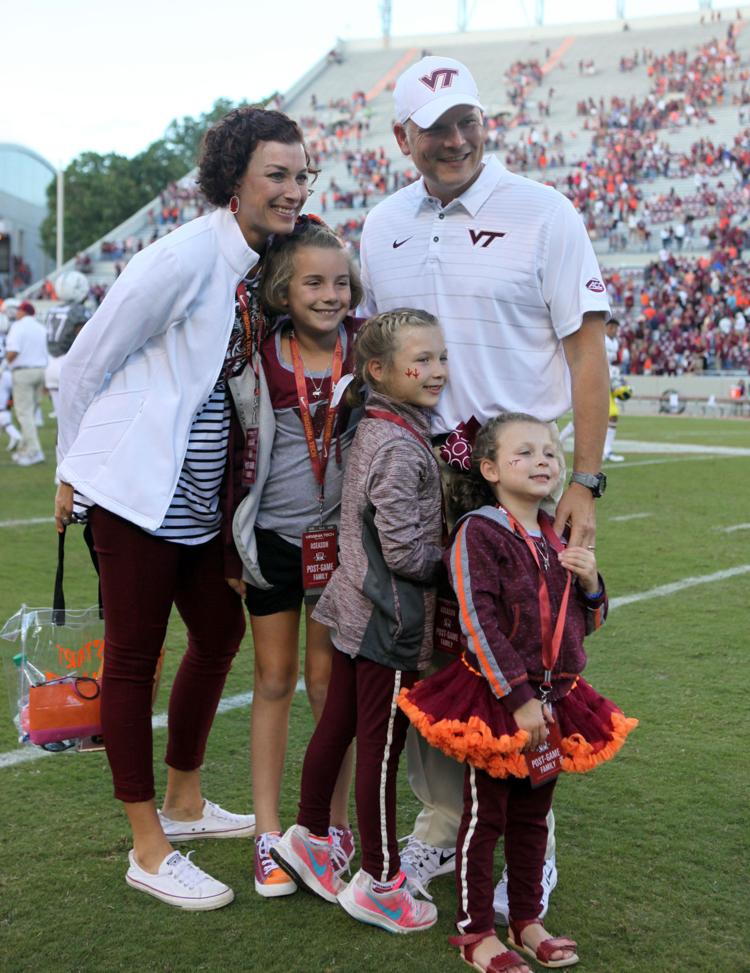 ms collegegameday 093017 p02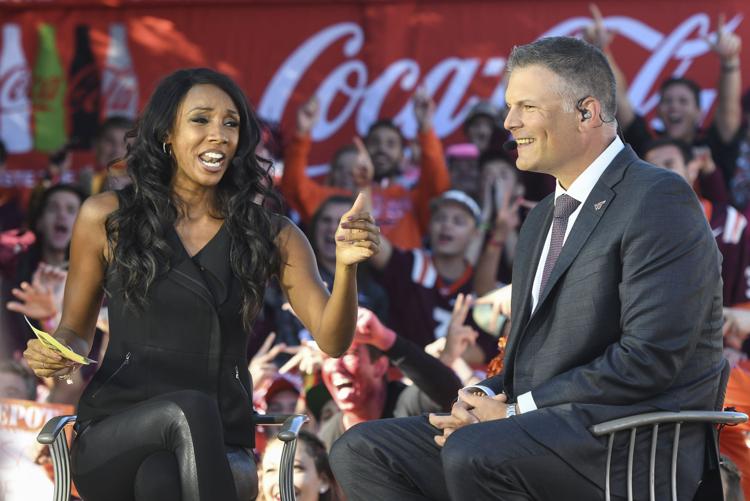 mg vt uva 112417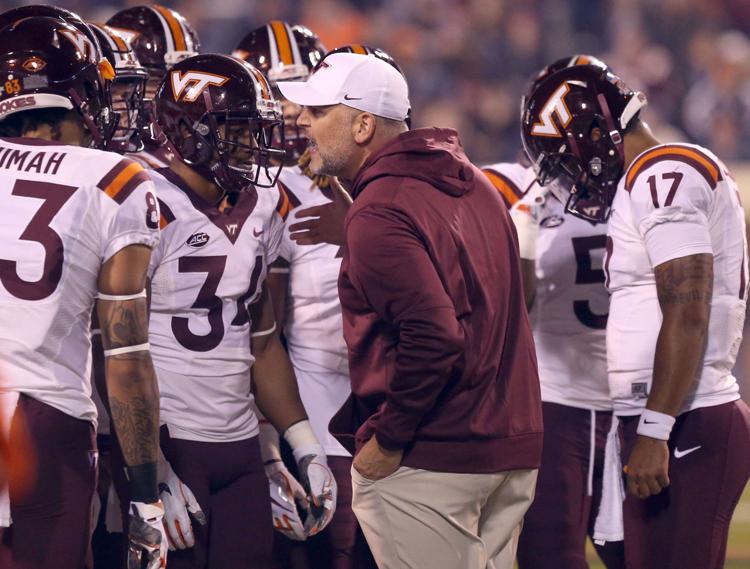 mg vt nutrition 1211817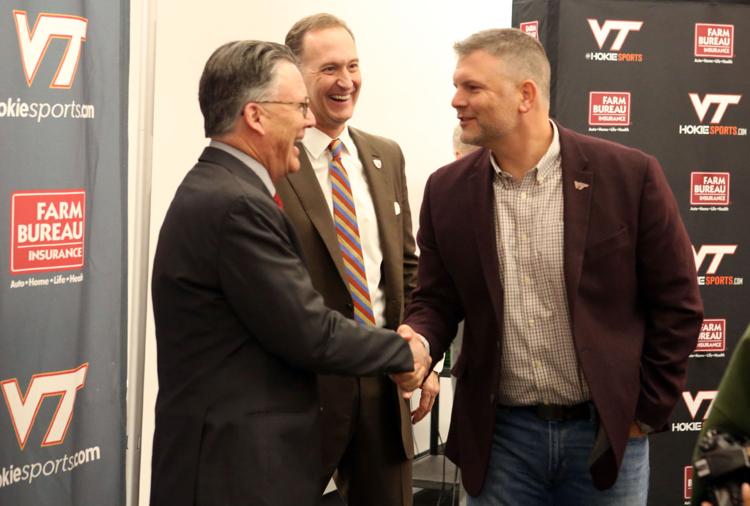 mg vt spring game 041418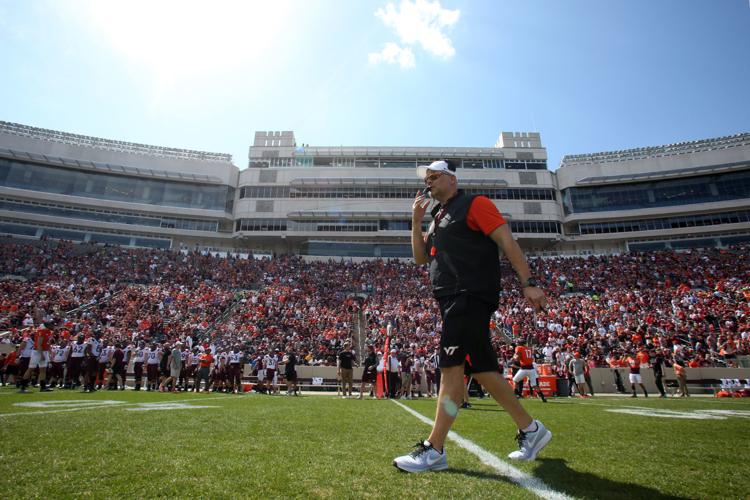 IMG_0082.JPG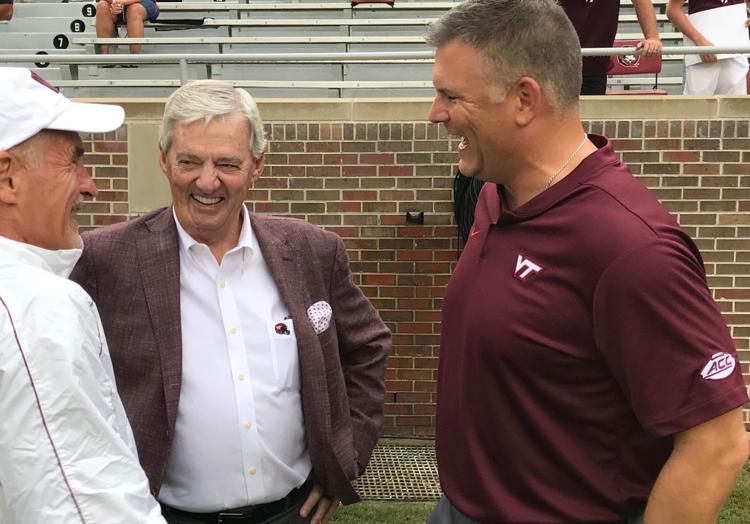 mg vt nd 100618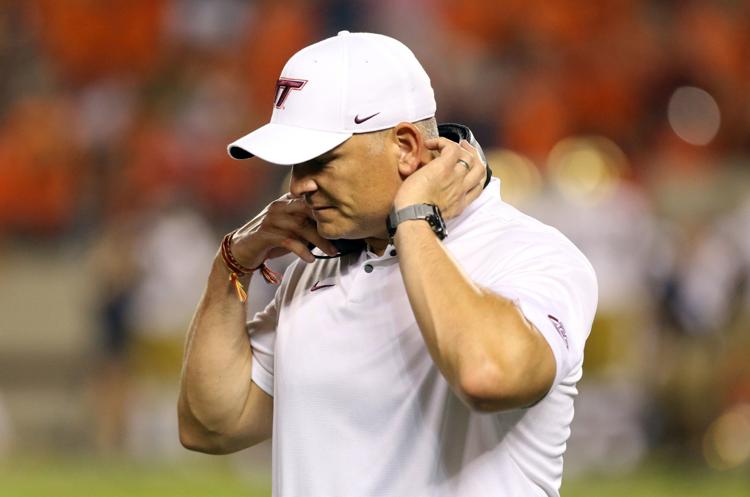 mg vt miami 111718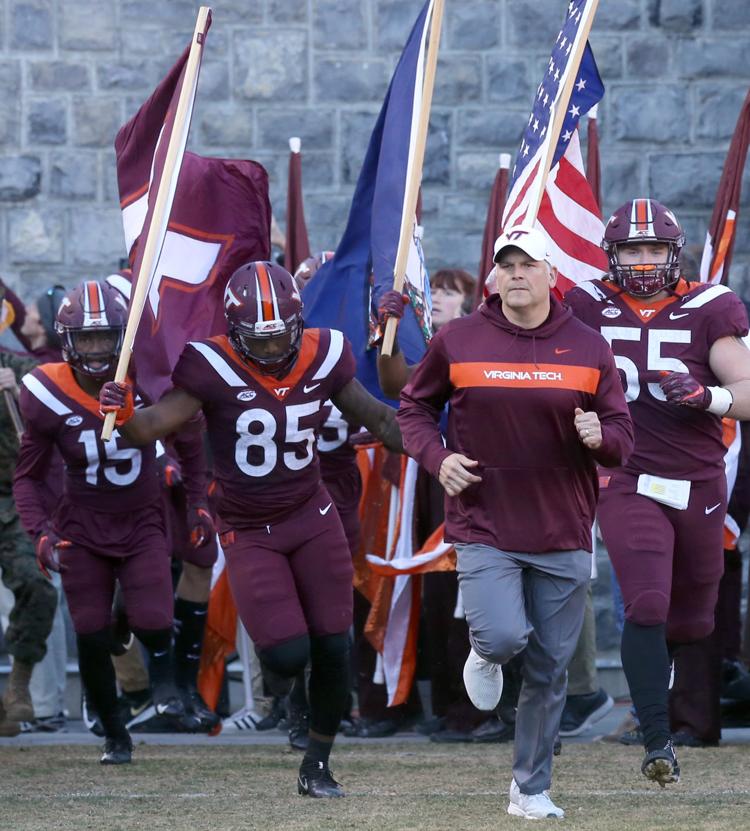 mg vt marshall 120118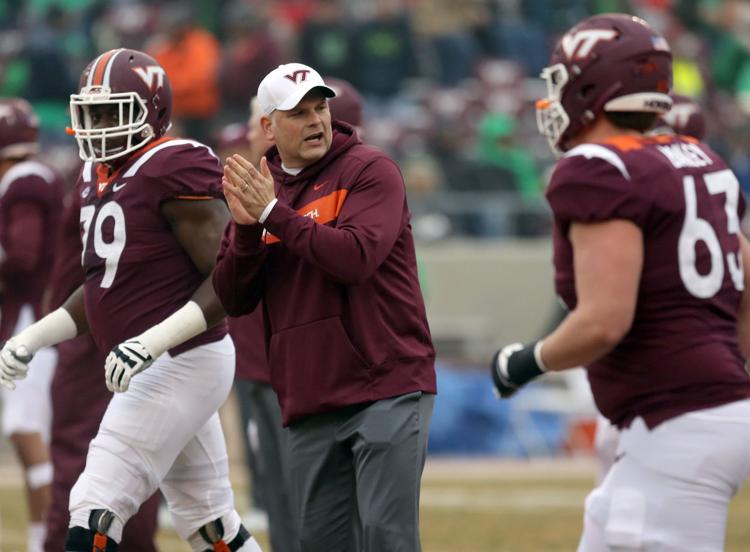 MG VT Spring football 032019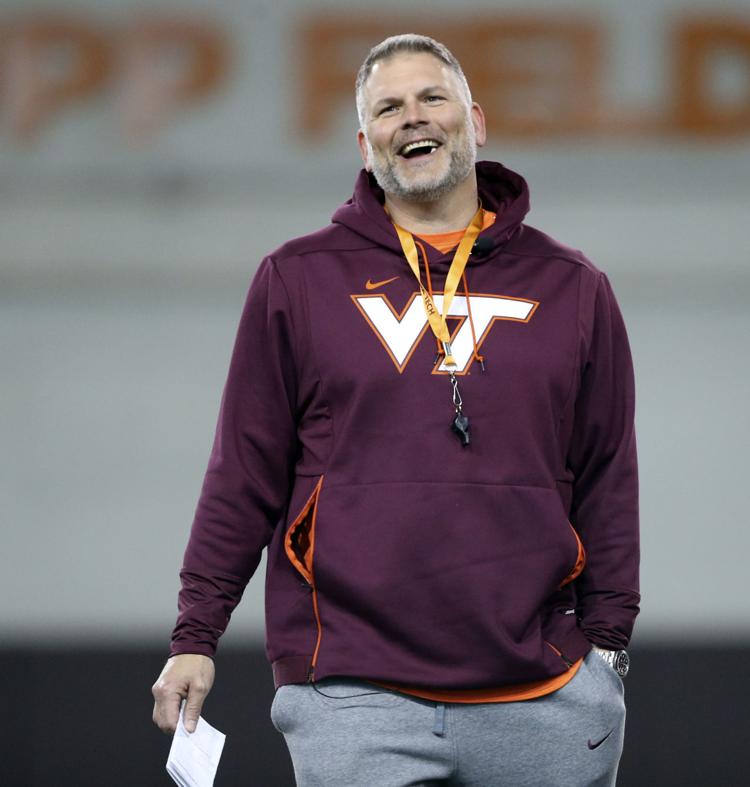 Fuente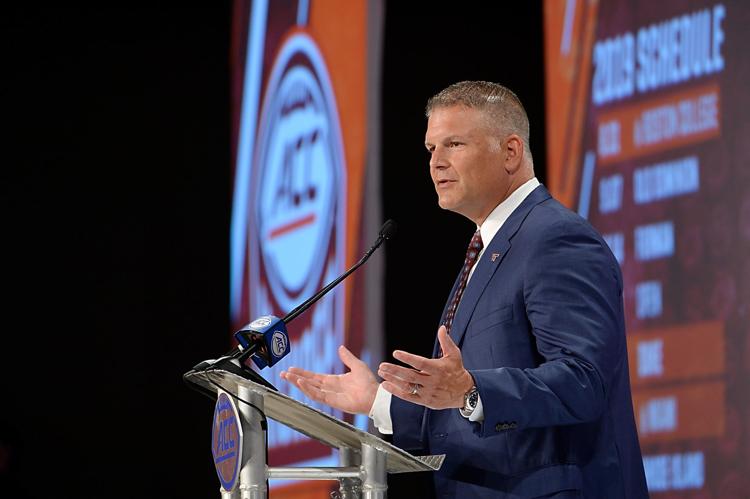 MG VT Duke Fuente 092719
Justin Fuente and Quincy Patterson II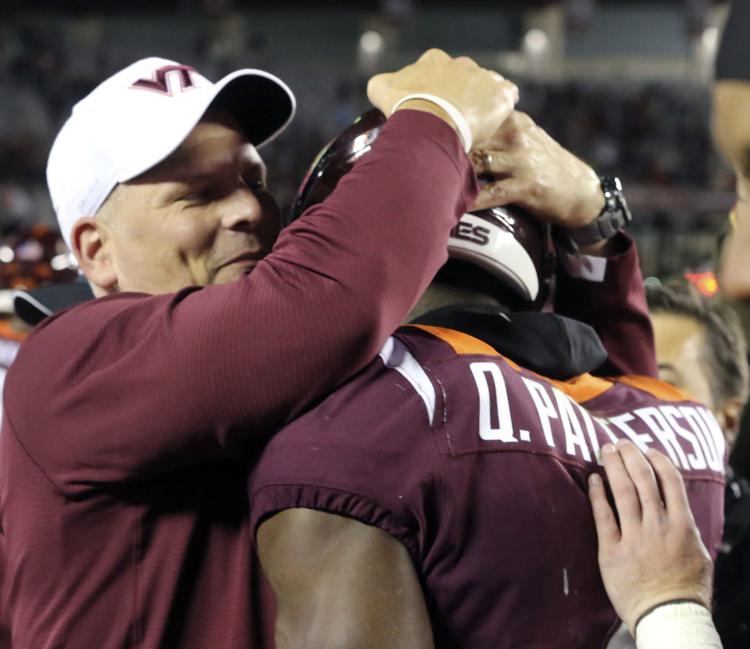 MG VT WF110919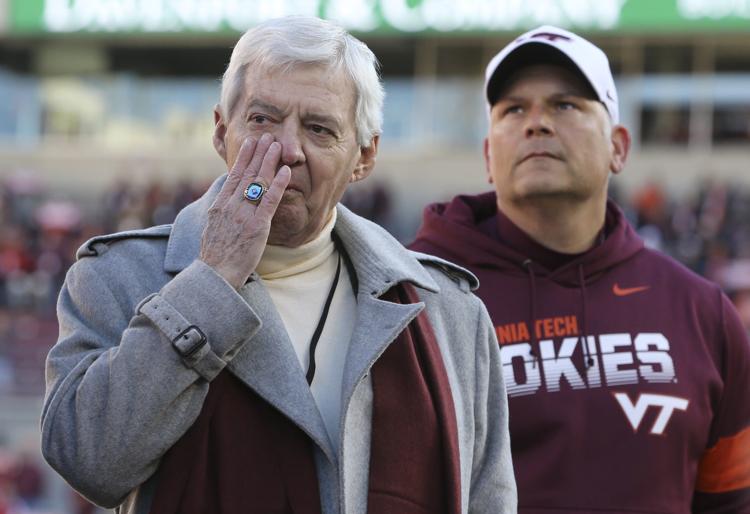 MG VT UVa 112919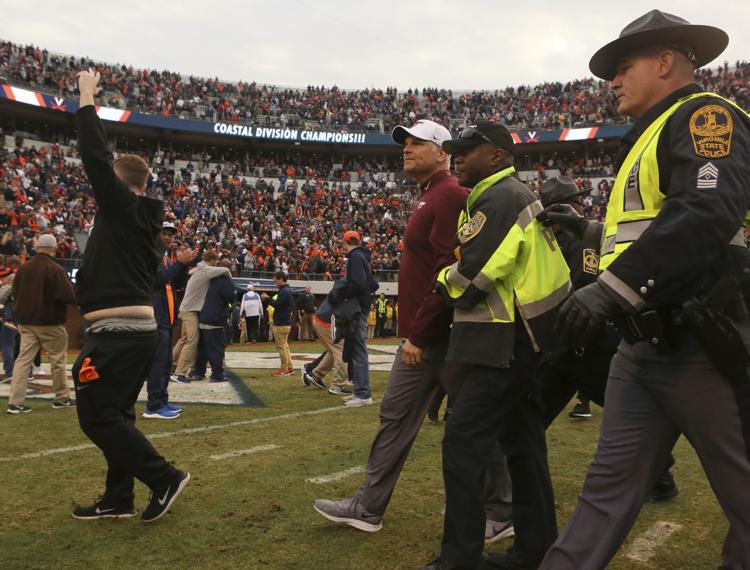 MG VT Belk Bowl 122919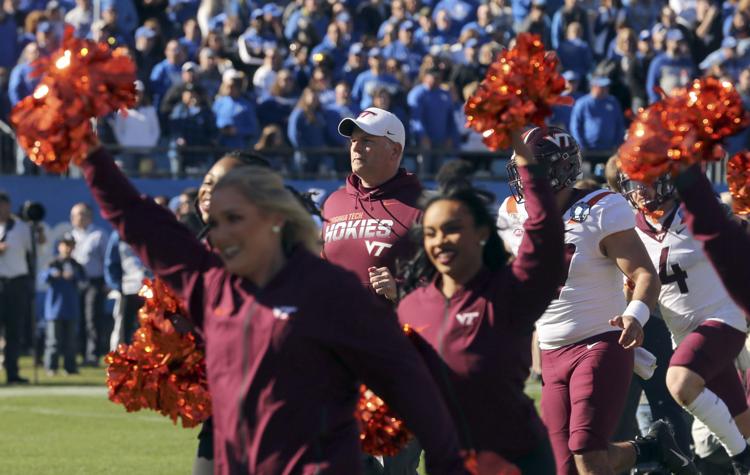 ~~ VERTICAL GALLERY: HIDE TITLES, UP FONT SIZE ~~