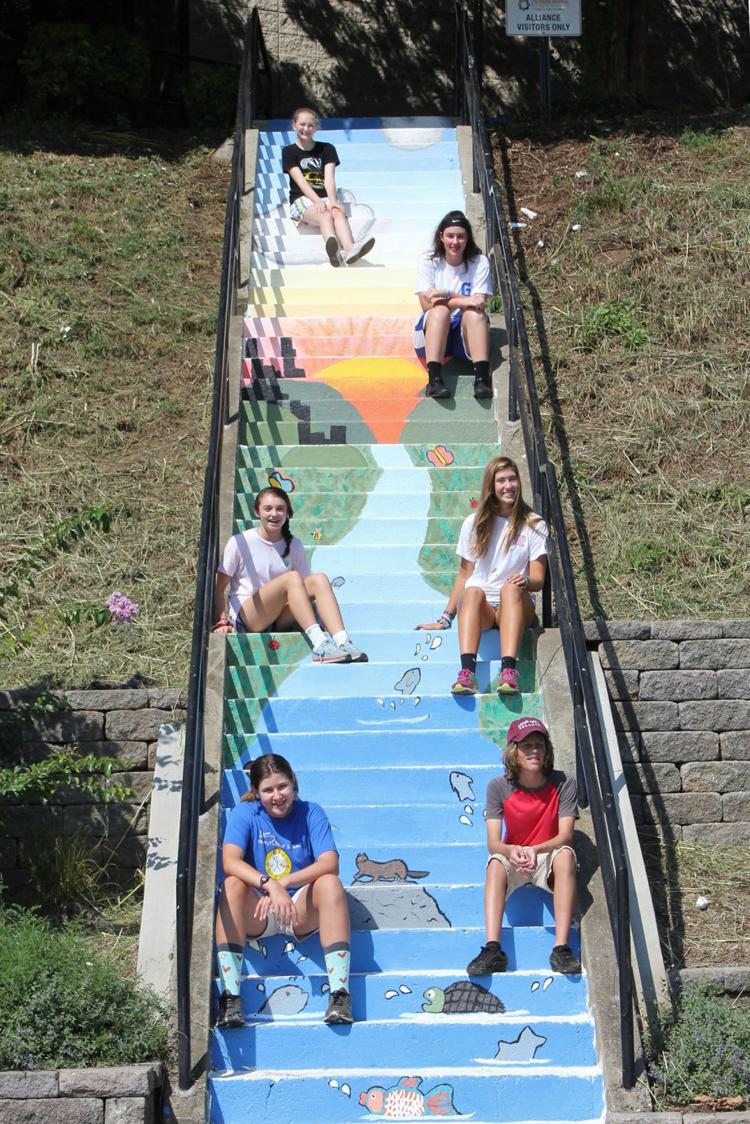 Thumbs up to Vector Space and the teens who took part in the center's Public Art Camp for the beautiful stairway mural they executed downtown earlier this month.
Before, you may not have noticed the stairway at the corner of Fifth Street and Rivermont Avenue leading up to the offices of the Lynchburg Regional Business Alliance. Well, now, you can't miss it. There's a "mural," so to speak, named "Sunset on the James" that's now painted on the steps. It was designed by the camp participants, along with Nugent Kos and Elise Spontarelli of Vector Space, through generous support of James T. Davis Paint & Design Center and the Valtim Family Foundation. Many, many other local organizations stepped up as well to make it possible.
When you're next downtown, make a point to check it out. It's yet another reason, among many, to love this city.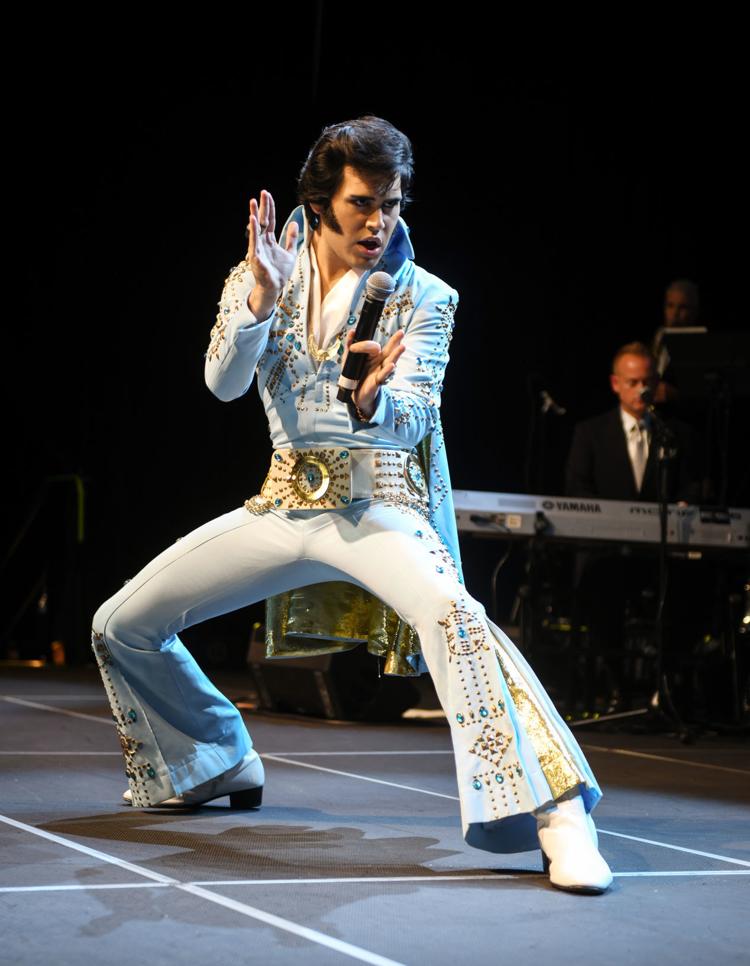 Thumbs up to Central Virginia's own Taylor Rodriguez, one of the world's best Elvis Presley tribute artists, on winning the 2019 Ultimate Elvis Tribute Artist Contest earlier this month.
Those of us around Lynchburg have long known about Rodriguez, 21, and his huge musical talents. It was years ago that former News & Advance photojournalist Jill Nance Waugh happened upon him performing at a local restaurant, took some photos and introduced him to Central Virginians.
The Goode native has been performing as Elvis since he was 9; after graduating from Jefferson Forest High School in 2016, it's been his fulltime vocation.
In the past couple of years, his career has been taking off like a rocket. From a starring role in an Academy Center of the Arts production to gigs around the country, he's been been on a roll.
Now, with the win at the Graceland-hosted contest in Memphis, he's truly on the national stage. The victory comes with a $20,000 cash prize and a one-year performance contract with Elvis Presly Enterprises, the company which manages Presley's estate.