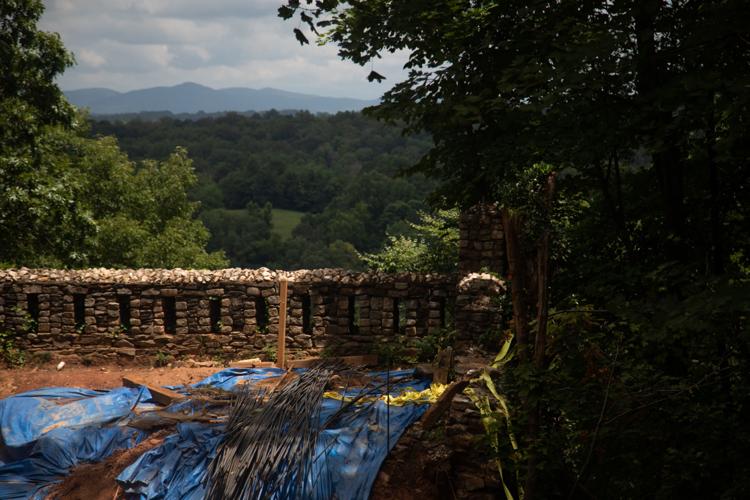 Thumbs up to the City of Lynchburg and the Parks and Recreation and Public Works departments for all the planning and working going into the rebuilding of one of the city's landmarks, the Alpine Terrace at Riverside Park on Rivermont Avenue.
The stone overlook gives visitors an amazing panoramic view from the bluffs above the James River into Amherst County and has been a favorite spot of Lynchburgers since the 1930s. According to city records, the overlook was built by prisoners housed at the city jail. In 1935, the Federal Emergency Relief Administration paid to have the walls strengthened by adding stone buttresses, and there have been other repairs made through the years, as well. But eventually, the structure's age simply caught up to it. Walls were bulging, stonework was coming loose and walkways were in disrepair.
City officials knew that, sooner or later, they'd have to undertake major repairs or the structure would likely collapse. To that end, they've pulled together funding of more than $686,000, to embark on the rebuilding project, which is being done by First Class Contracting out of Richmond.
In the process of deconstructing the site, workers have uncovered many long-forgotten features of the overlook, including a fountain and floral features.
As word's gotten out that the Alpine Terrace is being rebuilt, the folks in the Public Works Department have received dozens of messages and family photos from Lynchburgers, remembering moments at the site: parties, weddings, playing in the fountain.
Thanks to a long list of folks, the Alpine Terrace will be in place, helping generations to come create their own memories of Riverside Park and the Hill City.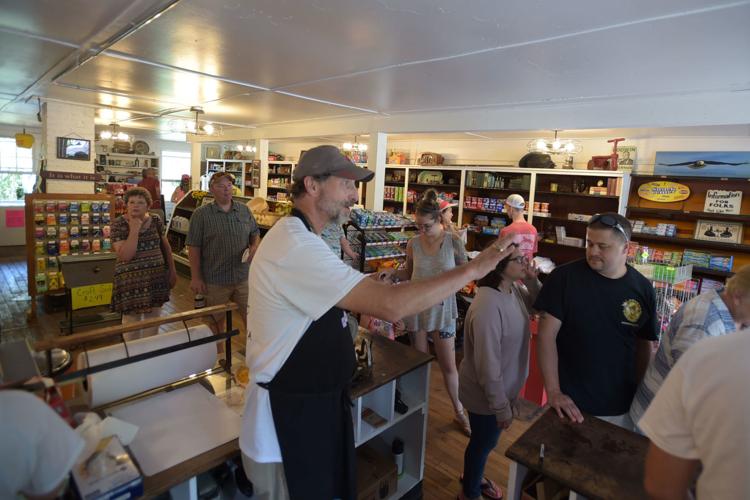 Thumbs up to Stan Goldsmith and his family for reviving a treasured piece of local history by reopening Carter's General Store in the community of Lynch Station, which straddles the line between Bedford and Campbell counties.
Goldsmith, a former member of the Campbell County Board of Supervisors and town manager of Altavista, bought the store recently after the death of his wife, Helen Carter Goldsmith.
The store's history and the history of the Carter family are intertwined, going back to 1879 when L.C. Carter opened it. In 1916, his son took it over, operating it until 1961. The next owner was Calvin Carter who operated it until his death in 2008; his son, Lee, kept it going until 2011.
According to Goldsmith, they plan to offer a wide range of products and services in the store: groceries, a deli, auto products, fishing and tackle items and prepared food.
Lynch Station residents have missed not having Carter's Store over the past eight years. It'll be like welcoming a long-lost friend when its doors open again.