An Amherst County eatery known for its pies and family history is getting ready for some national attention as the subject of a feature story on "Today," a morning program on NBC.
Angela Scott, owner of Woodruff's Store: Café and Pie Shop in Monroe, said her family business recently received a visit from "Today" journalist Al Roker. The program will air a report on Woodruff's at 9 a.m. Feb. 20, according to Scott.
Roker had come across an article featuring the store in The Wall Street Journal and show producers reached out for the interview, Scott said. Roker recently came to the store and interviewed Scott, family members and her 103-year-old mother, Mary Fannie Woodruff.
The pie shop is housed in a small, two-story cinderblock building Scott's father built with his own hands in 1952. The white-painted building sits along Virginia 130 and was a grocery store for 30 years until 1982 and used for other family businesses.
Scott, her two sisters and two brothers grew up in the store's upstairs apartment and in 1998 she opened the café and pie shop.
Scott said the interview with Roker went great and the family is very excited for the program's airing. Roker especially hit it off with Mary Woodruff, the matriarch.
"She knew he was important," Scott said of her mother's interaction with the famed journalist. "He knew how to talk to her and get the best out of her."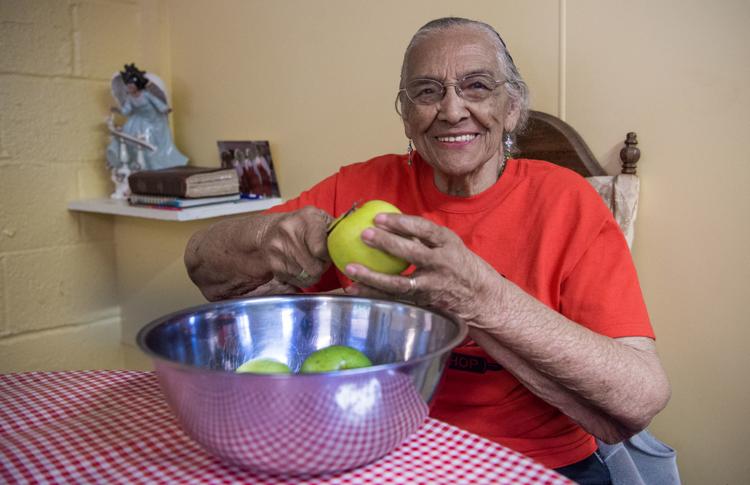 Scott's great-grandfather was a freed slave who may have fought in the Civil War. With his pension, he opened a blacksmith's shop near the current café's location. Travelers on their way to Lynchburg would stop and camp overnight.
Scott said her great-grandfather had the first African American-owned business in the county's history. At one point in the interview with Roker, she said, she became emotional when he asked how she thinks her great-grandfather would feel about the shop's success.
"I almost cried," Scott said. "It was a very proud moment because we were able to carry on his legacy and have a spot on the corner."
She said more than anything she's pleased to have the family's story celebrated during Black History Month as a positive story that makes others feel good in a time of so much negativity in the news and on social media.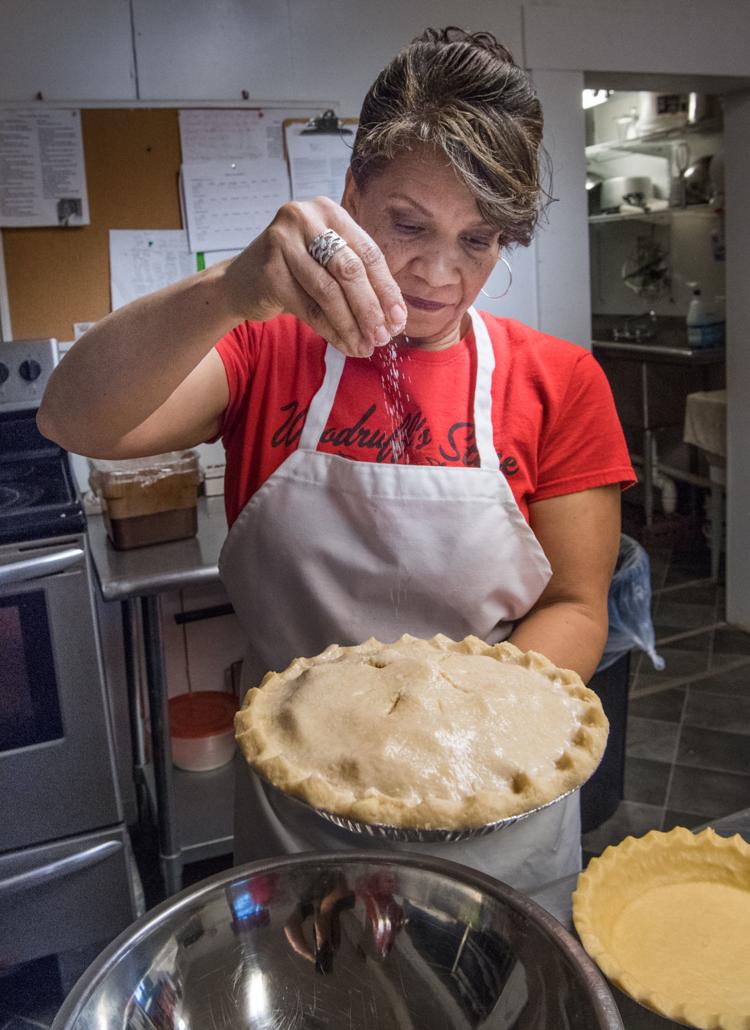 Scott said she's also touched how the local community has embraced her family's store and the friendliness among so many customers. "... There are so many other people who have great stories," Scott said. "They love this one. That makes me very proud."
Mary Woodruff has been at the store every day since it opened and still is going strong, according to Scott. Mary starts her day with coffee, a big breakfast and loves entertaining visitors and talking with people.
"She calls herself the entertainer," Scott said.
Still going strong at 103, the shop is a big part of what keeps Mary going, Scott said with a laugh.
"You couldn't drag her out of here."
Reach Justin Faulconer at (434) 385-5551.