Chorister Chris Young says it was divine intervention that landed him his current position with the Gloucester Cathedral Choir in Gloucester, England.
About a month before Young, a vocal music education major at the University of Lynchburg, traveled there this summer to sing with the parish choir of St. John's Episcopal Church, he felt the urge to check out its Facebook page.
"I just wanted to get a feel for the cathedral we'd be singing at," said the 20-year-old tenor. "I was scrolling through their page and I saw a tenor chorister position available."
Now, Young, who left for England again earlier this month, will spend up to a year singing with the famous choir as one of its tenor choral scholars, a role he auditioned for during the summer trip.
This is a rare opportunity for a U.S. citizen, said Adrian Partington, the cathedral's director of music.
"We try to draw in singers from as many backgrounds as possible to our music making in the cathedral," Partington said via email.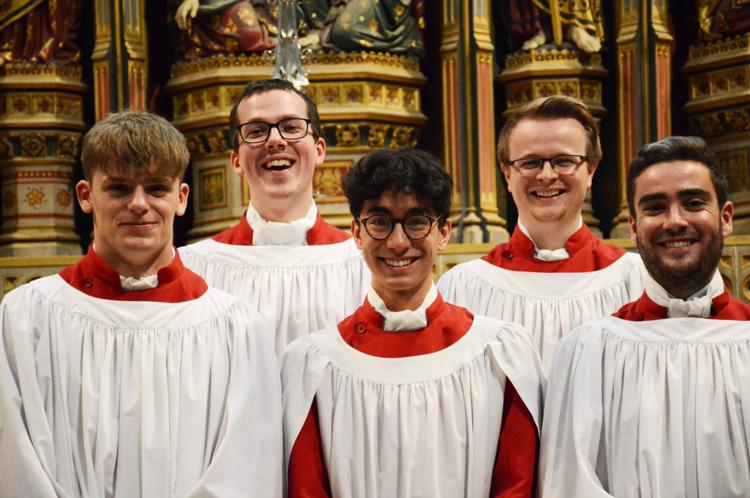 "The more experiences you can draw from, the better the end result," he continued. "I will learn from Chris, as I hope he will learn from us."
The son of an Episcopal priest, Young has been singing in choirs since the second grade, be it in church, school or summer programs.
"It's just the beauty of music and … seeing how it affects people," the college junior said when asked about his passion for singing.
Upon relocating to the Lynchburg area for his senior year of high school, Young joined Jefferson Forest's choir and even served as a delegate for the school in the All-Virginia Choir.  
"He has a very good voice for church singing because it's very light and very effortless," said Jeremy Craft, who was the choir director at JF and Forest Middle School at the time.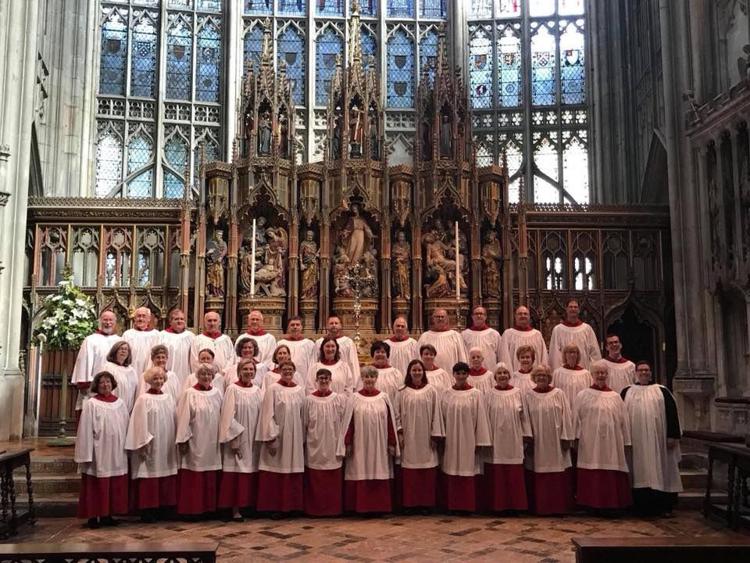 Since starting at the University of Lynchburg in the fall of 2016, Young has been involved with five of the college's music-related groups, including its concert choir, choral union and musical theater ensemble, said Craft, who now serves as the university's director of choral activities.
Young also has sung in the chorus for Opera on the James' production of "Don Giovanni," with Randolph College's chorus and as a member of St. John's choir, the latter of which he joined as a staff singer in 2017.
Hiring singers is a common practice, especially in Episcopal churches, said Peggy Haas Howell, the choirmaster at St. John's. 
"The staff singers are really there to support the volunteer singers," she said. "… It means that the volunteers can learn the music faster and also for more difficult music."
Most of Young's free time is spent singing, he said.
"If I'm not in class, I'm going to rehearsal," he added. "And if I'm not in class or rehearsal, I'm going to work."
It was this work ethic that helped Young land the gig with the historic Gloucester Cathedral Choir, which dates back to the 16th century.
Young's role as a choral scholar will be different than that of the choir's professional singers, called lay clerks, because it is seen as an educational opportunity for younger singers, Howell said.
While in England, Young will continue his studies at the University of Lynchburg through online classes and Skype lessons, Craft said.
He also will be singing with the choir in up to six full choral services per week as well as in concerts and BBC broadcasts, said Partington.
"He will be living right next to the cathedral and will be playing a full part in the life of our ancient and beautiful institution," Partington said.
Since arriving in England, Young said he has been singing with the Cathedral Choir, the Cathedral Youth Choir, the Gloucester Choral Society and Saint Cecilia Singers, the cathedral's affiliated chamber choir.
"It has been great to learn great, historic choral religious works," Young said in an email last week. "I have enough time in my schedule to go out and explore [biking] and hiking trails during the day."
Both Craft and Howell said this experience will further the singer's musical education in a very special way.
"There's no question that this experience of being in England for a year will do incredible things for his musical training, his resume," Howell said. "Singing in a major English cathedral choir is quite an accomplishment. There's no question it will change his life."
Though Young will not be in Lynchburg for the next year, his friends and colleagues won't have to go too long without hearing his voice. 
Young said the first BBC broadcast he will participate in is set for Oct. 10 at 10:30 a.m. local time on BBC Radio 3 and will be available online for a month after it airs.
"We're, of course, all going to listen," said Howell.