Woodrow Casey Jr. was among the first wave of soldiers to land on Utah Beach during the June 6, 1944, D-Day invasion.
When asked what he remembers of that morning 75 years ago, the 96-year-old resident from Grifton, North Carolina, summarized his wartime recollections in one word.
"I can remember everything. There are some things you can't forget, even at my age."
Casey was one of more than 100 World War II veterans — about 35 of whom took part in the D-Day invasion — on hand for Thursday's observance of the 75th anniversary of the Normandy invasion at the National D-Day Memorial in Bedford.
Thursday's ceremony, which drew 11,000 to 12,000 people to Bedford, marked the largest crowd at the memorial since its dedication in 2001, which was attended by then-President George W. Bush.
Crowds already were gathering at the 14 off-site parking lots at 6 a.m. Thursday, lining up to catch a bus to the memorial. When the gates were closed at 9:30 a.m., almost all of the 10,000 seats placed around the memorial were full and 2,000 or so more people were standing when the ceremony began at 10 a.m.
"I was here in 2001," said Barbara Overstreet, of Bedford. "This is the biggest crowd we've had since then."
Jean Fontenelle, of Lion-sur-Mer, France, was amazed at Thursday's crowd because it was about six times larger than the population of his hometown, which was the first to be liberated by Allied forces after the D-Day invasion.
"All of these people here to celebrate freedom," Fontenelle said. "My freedom is what these men fought for that day."
The 71-year-old Fontenelle was born several years after World War II had ended, but grew up listening to the stories of the "liberators" that saved Lion-sur- Mer from Nazi Germany on June, 7, 1944. Fontenelle attends D-Day observances each year in France but always has wanted to come to the United States to pay tribute to the soldiers who fought during the invasion.
"I've met so many of my heroes over the years when they come to my country," he said. "But I have always wanted to come and see the country that produced the men that saved the world. This has been a lifelong dream for me."
Vice President Mike Pence was the keynote speaker during Thursday's event in Bedford; President Donald Trump attended D-Day ceremonies in Normandy on Thursday.
Pence told the crowd in Bedford each soldier who stepped onto the beaches of Normandy during the D-Day invasion of June 6, 1944, had "an invitation to hell."
"It is my great honor to be here today in the presence of men that fought on D-Day 75 years ago," said Pence. "It was not just a continent you took back from tyranny; you delivered a world into freedom."
Pence honored the World War II veterans in attendance during Thursday's ceremony and thanked them for their service.
"I tell you today that we see you not just as you are but as you were," Pence said. "We marvel at the courage that you showed as young men.
"You are among the greatest Americans that have ever lived," he said. "You are the pride of this country and we take one more opportunity today to say, 'thank you.'"
Pence also paid tribute to the "Bedford Boys" — the 20 men from Bedford who were killed during the invasion on Omaha Beach.
"Bedford — like every town in our nation — gave its finest," Pence said. "However, Bedford paid a terrible price. That such a small town would make such a sacrifice is almost beyond belief and that sacrifice is why this memorial is here in Bedford today."
U.S. Sen. Mark Warner, D-Va., agreed.
"These men stepped up when their country needed them the most," Warner said. "It's the spirit of that sacrifice that we celebrate today and will continue to celebrate so history will never forget what happened on D-Day."
Warner also honored the WWII veterans in attendance.
"Gentleman, this country is in your debt," Warner said. "And as I look out onto the crowd here today, I say your legacy is in good hands and you will be remembered long after all of us here are gone."
Although Pence, Warner and a number of other officials attended the D-Day anniversary, the WWII veterans were the real celebrities in Bedford on Thursday. Dozens of people came to the tent where the veterans were having breakfast Thursday morning to get autographs from the men and thank them for their service during the war.
"What these men did changed history," Liberty University student Aaron Jones said. "I'm trying to get as many autographs as I can because there are fewer of them each year. I'm honored to come out here today and meet as many of these great men as I can."
James Blevins, 93, of Bristol, said he felt like "a rock star" after signing dozens of autographs Thursday.
"The people here have been great and I'm having the time of my life here this week," Blevins said. "I'm proud to be here in Bedford during the 75th anniversary of D-Day."
Blevins also shared some of his experiences during the war along with his autograph Thursday. He was the driver of an armored car and arrived in Normandy on June 7, a day after the initial invasion. He recalled what the beaches looked like in the aftermath.
"It was just terrible," Blevins said. "It didn't look like any beach I had ever seen. The whole countryside was a mess. Where we ended up setting up camp after we landed was so littered with cigarette butts that the Army actually named it 'Camp Phillip Morris.'"
Blevins also recalled how quickly he learned German after setting up camp his first night in France.
"We had set up 12-man tents and we had a potbelly stove in the middle," he said. "I went out that night to find some fuel for the stove and I was in the middle of a field when I came up on a sign that said 'Achtung, Minen.' I didn't speak a damn bit of German then but I figured it out that it said 'Warning, Mines.' I backed up out of the field really carefully and I guess I retraced my steps correctly because I'm sitting here today."
U.S. Army Staff Sgt. Derrick Godhigh — a recruiter stationed in Lynchburg — said he was "in awe" of the stories he heard Thursday from the veterans in Bedford.
"What these men did was the reason I joined the Army," Godhigh said. "I see a lot of people getting autographs today and I think the autograph of men like these are the ones that are worth getting."
Fontenelle said he has plenty of autographs to take back to Lion-sur-Mer.
"I've met so many of my heroes today," he said with tears in his eyes. "I wish I could more than thank them with all my heart. I will never forget what they have done. They are why I'm standing here today."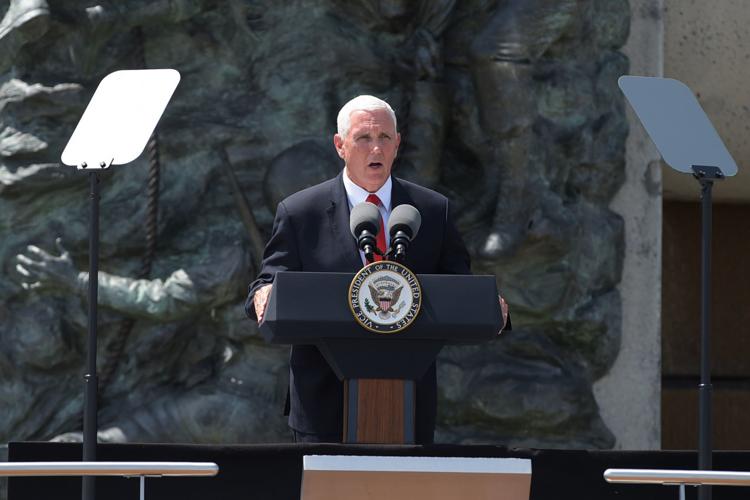 75th Anniversary of D-Day 01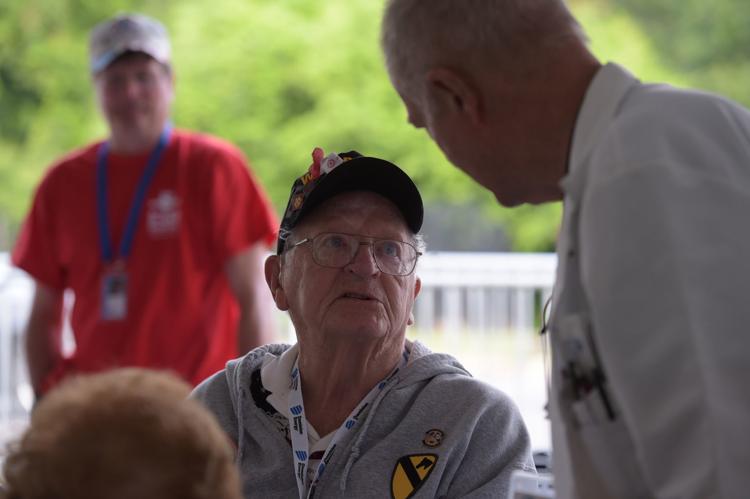 75th Anniversary of D-Day 02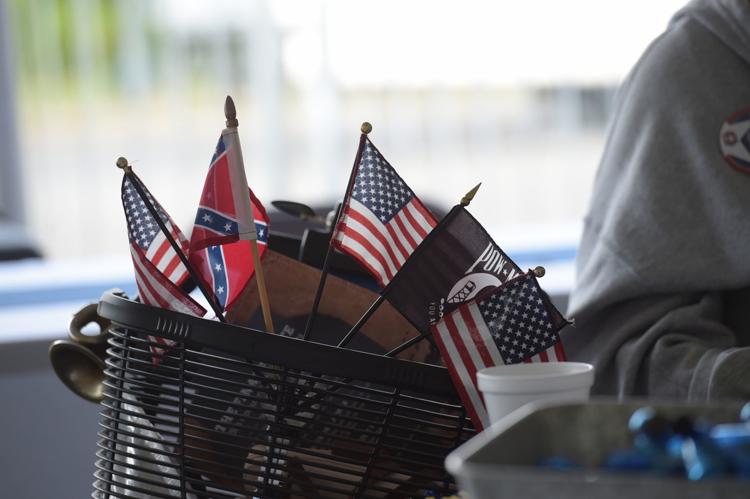 75th Anniversary of D-Day 03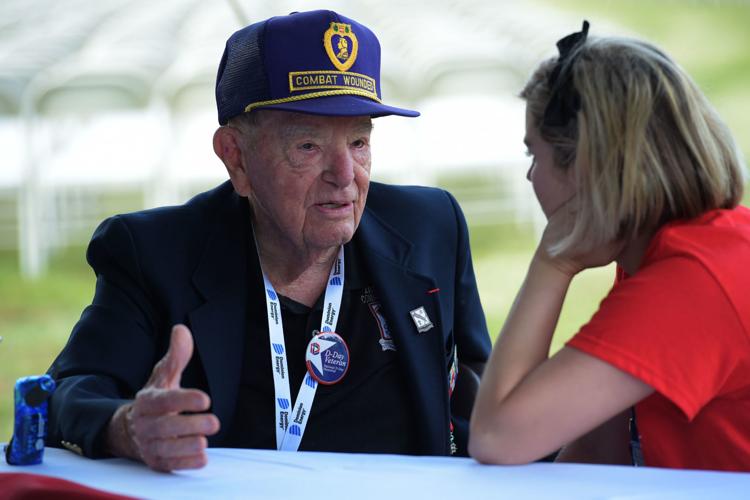 75th Anniversary of D-Day 04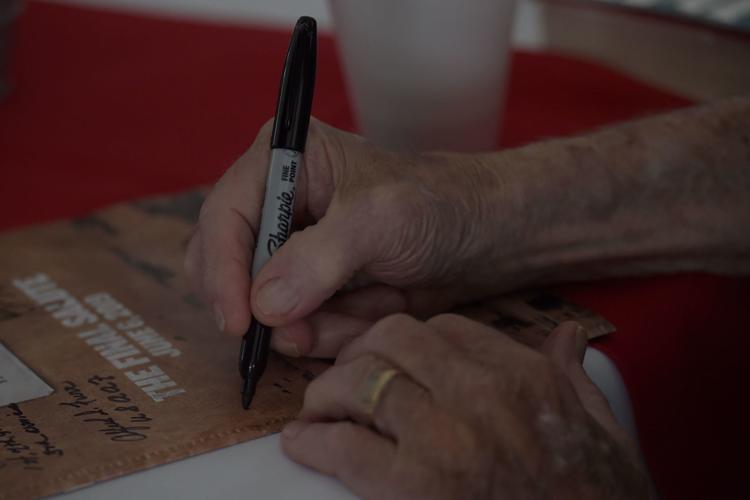 75th Anniversary of D-Day 05
75th Anniversary of D-Day 06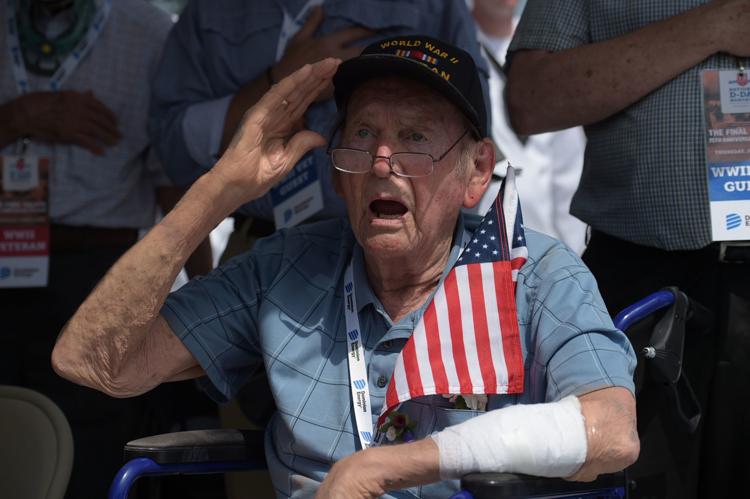 75th Anniversary of D-Day 07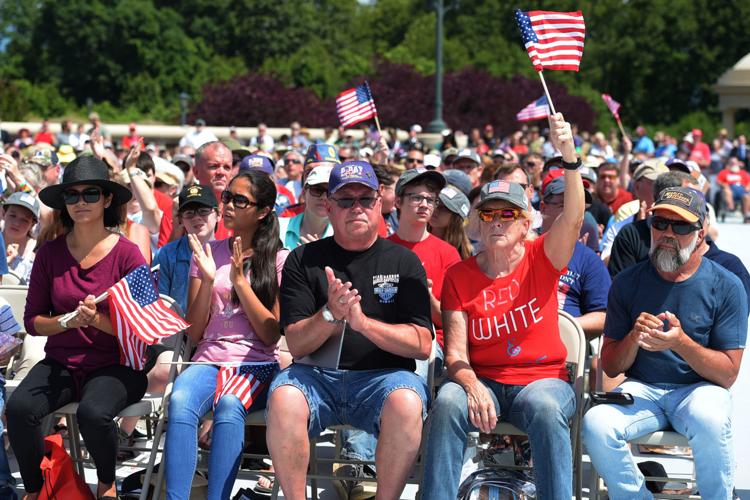 75th Anniversary of D-Day 08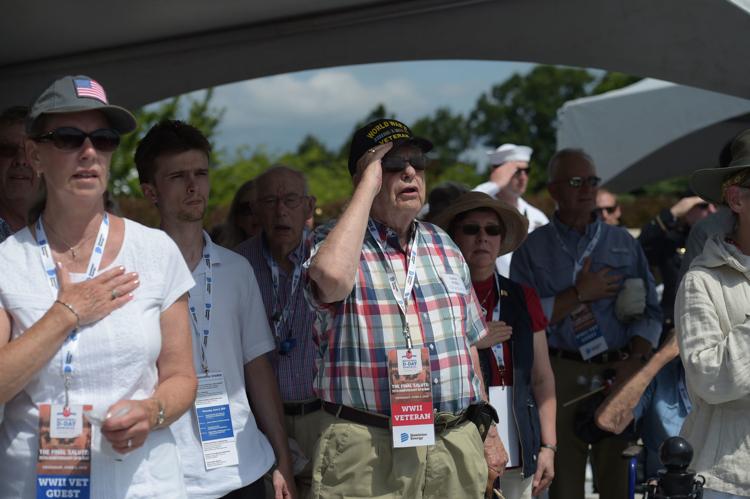 75th Anniversary of D-Day 09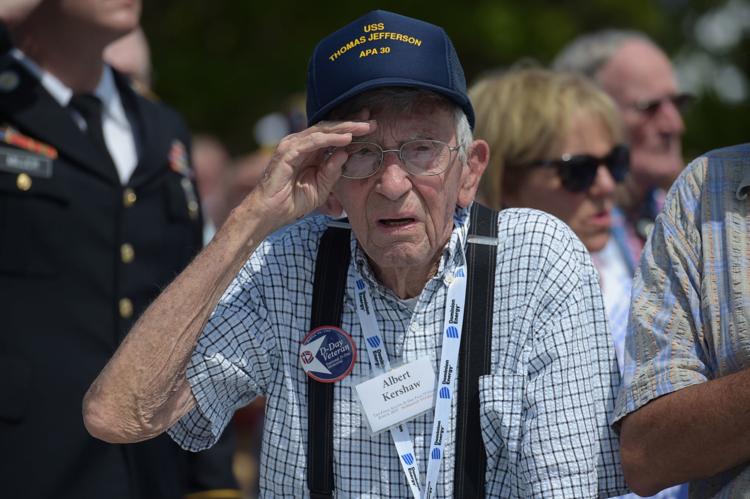 75th Anniversary of D-Day 10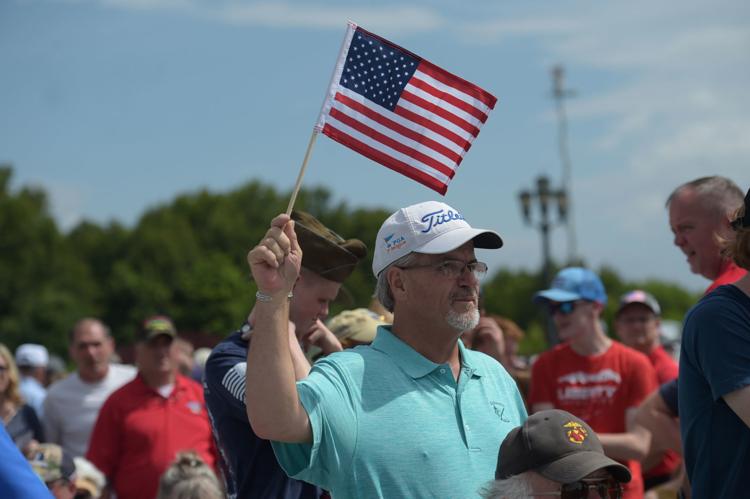 75th Anniversary of D-Day 11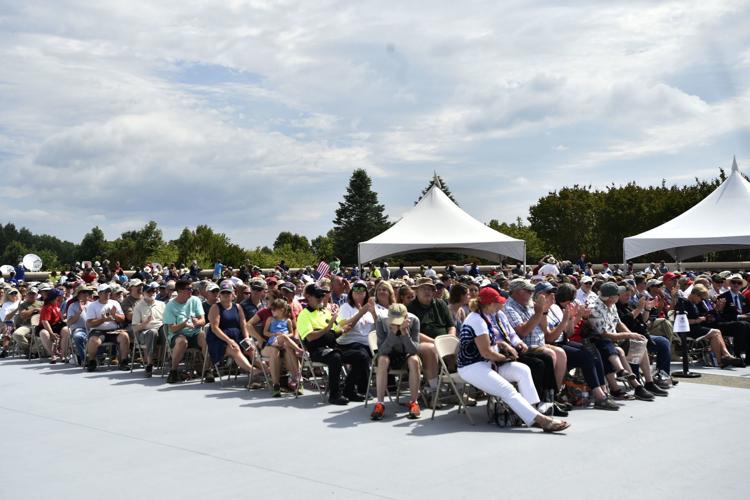 75th Anniversary of D-Day 12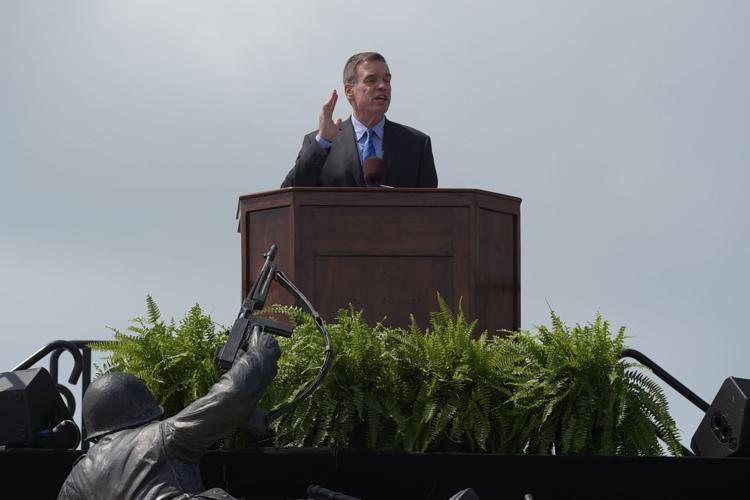 75th Anniversary of D-Day 13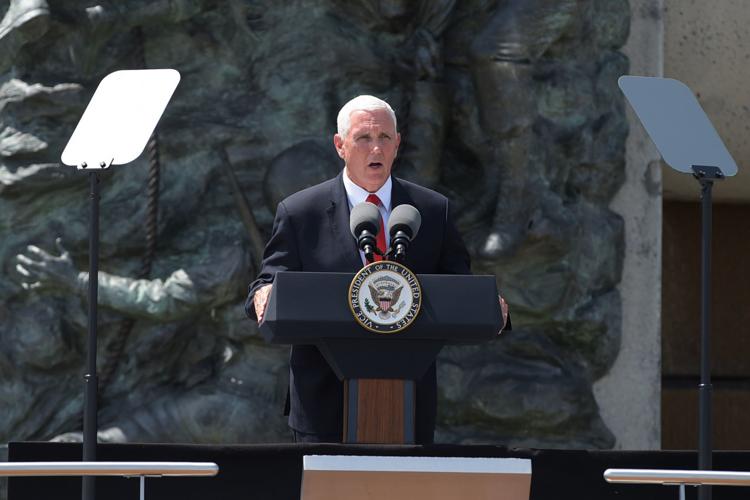 75th Anniversary of D-Day 14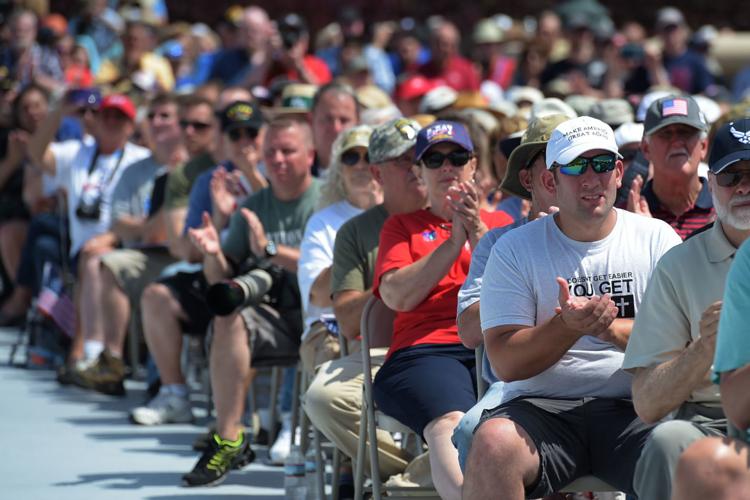 75th Anniversary of D-Day 15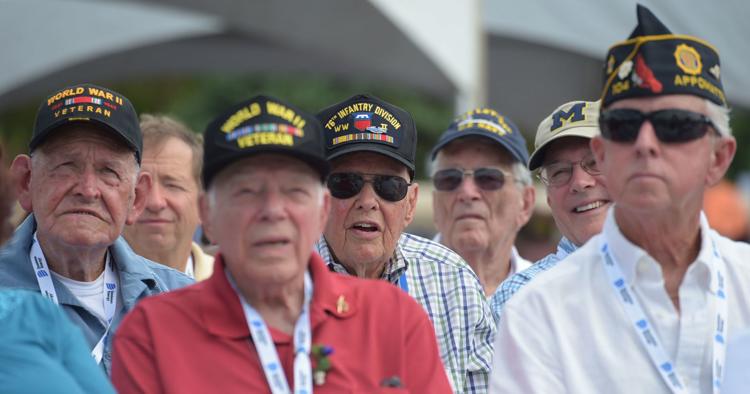 75th Anniversary of D-Day 16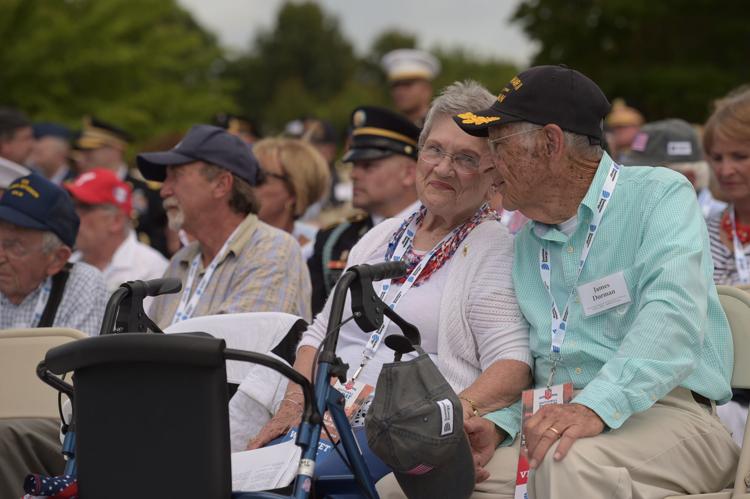 75th Anniversary of D-Day 17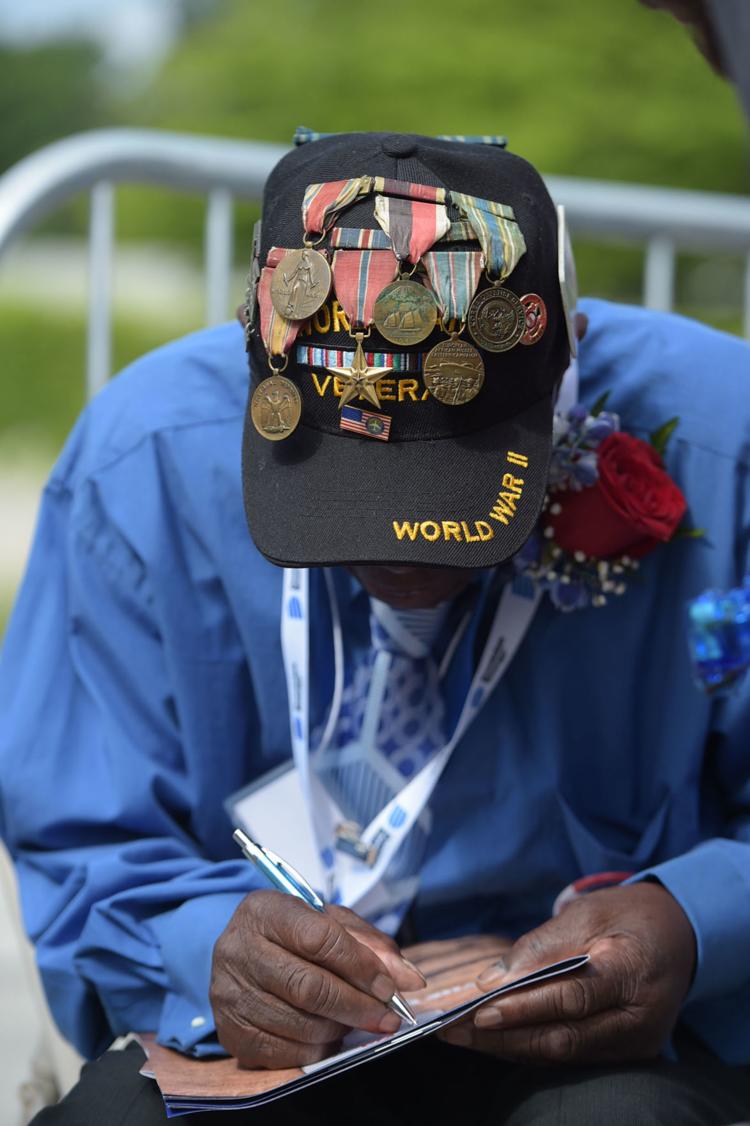 75th Anniversary of D-Day 18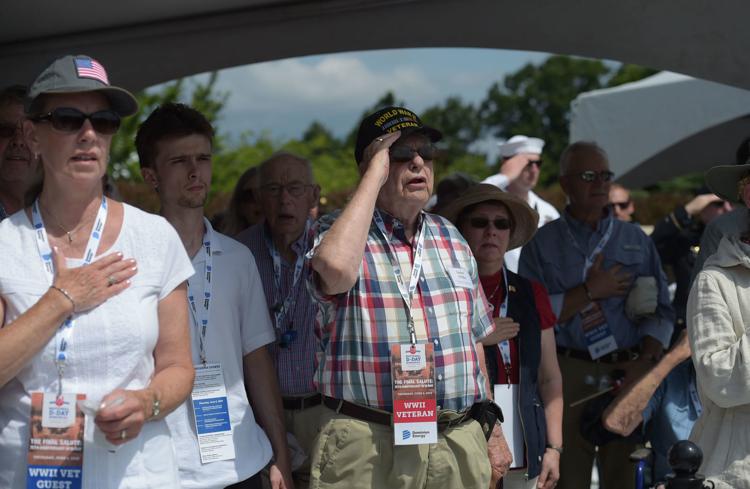 75th Anniversary of D-Day 19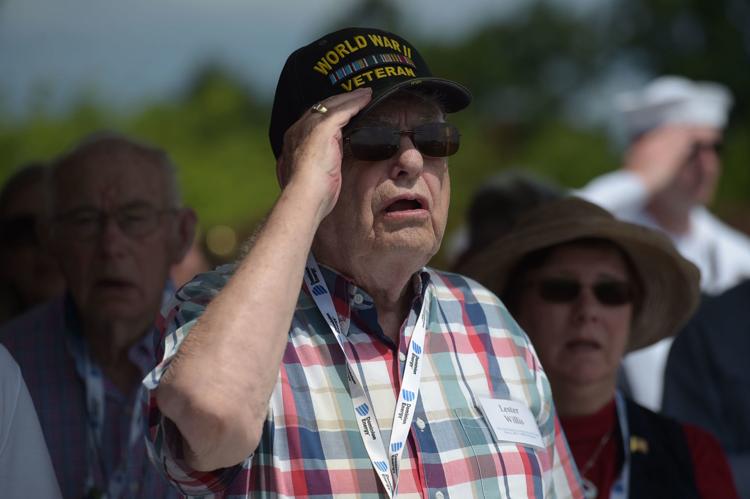 75th Anniversary of D-Day 20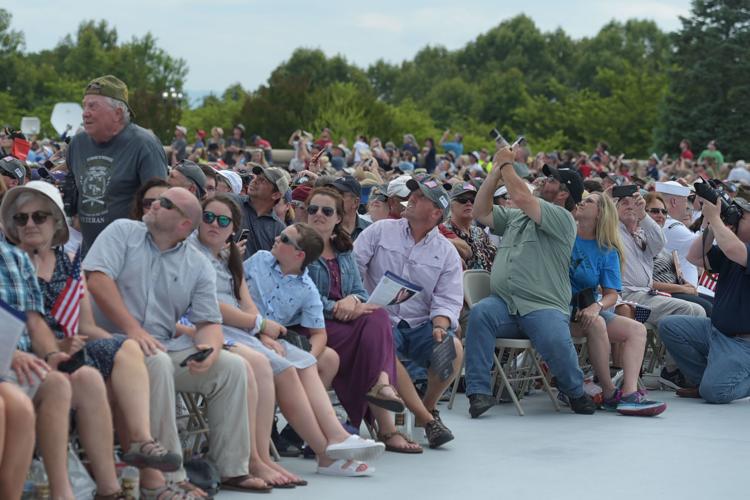 75th Anniversary of D-Day 21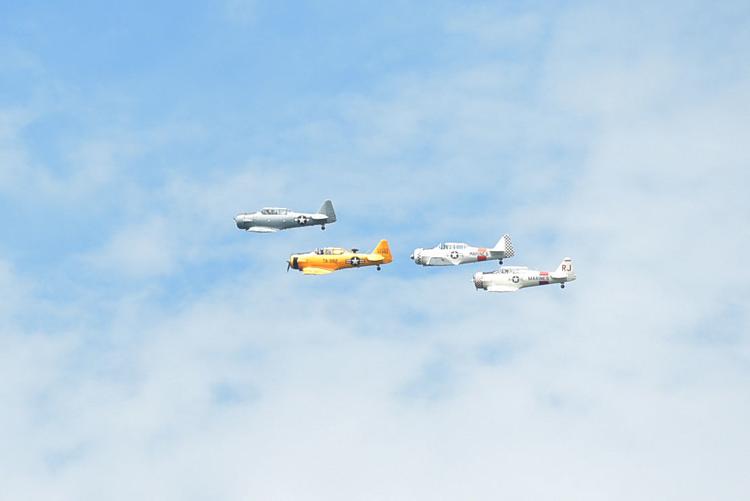 75th Anniversary of D-Day 22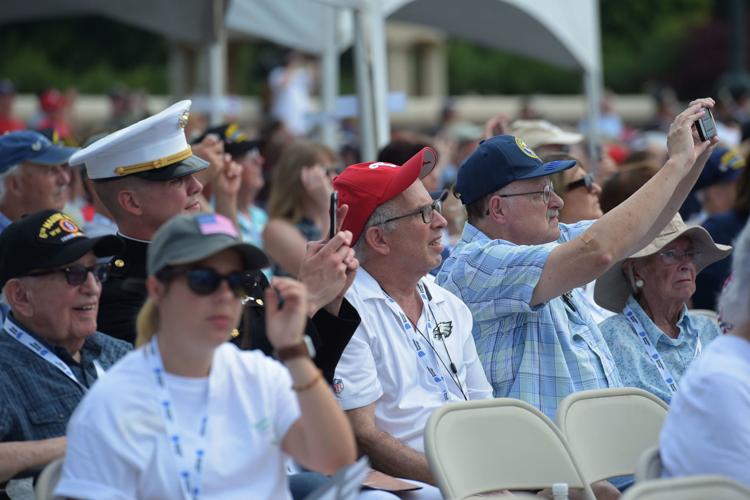 75th Anniversary of D-Day 24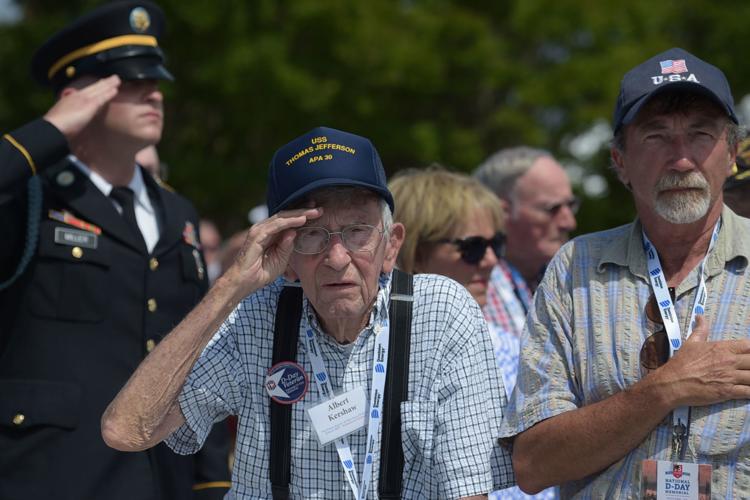 75th Anniversary of D-Day 25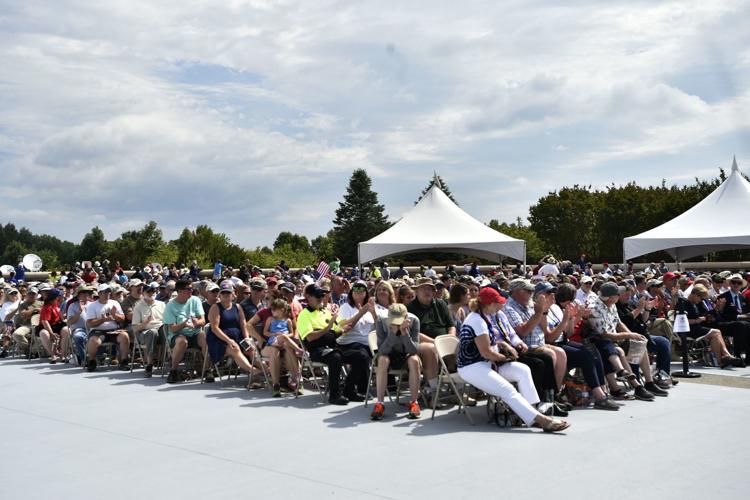 75th Anniversary of D-Day 26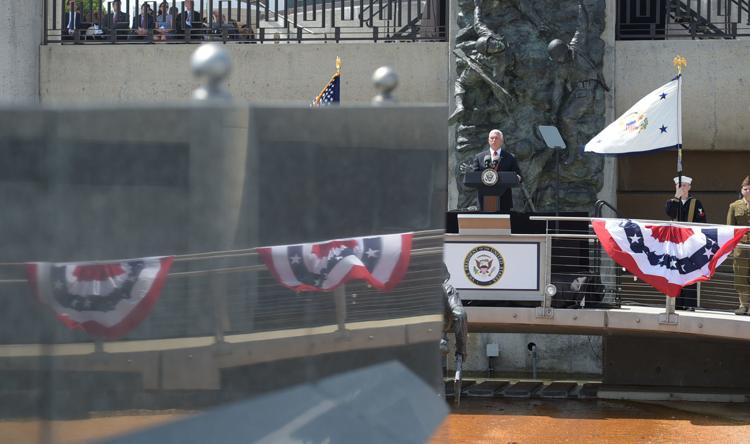 75th Anniversary of D-Day 27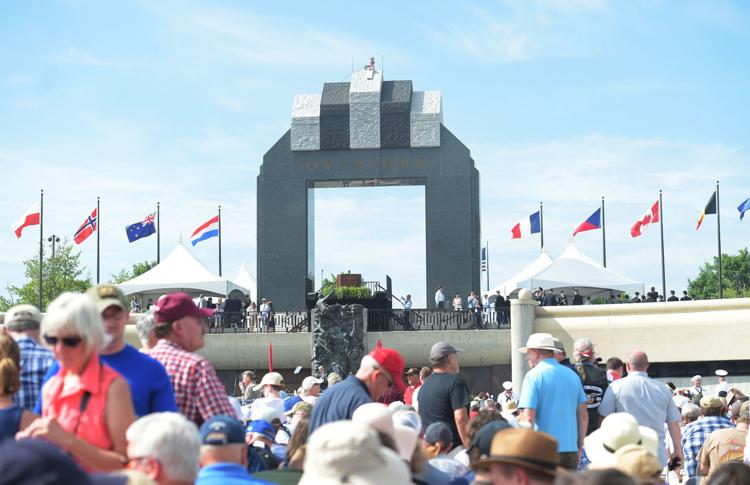 75th Anniversary of D-Day 28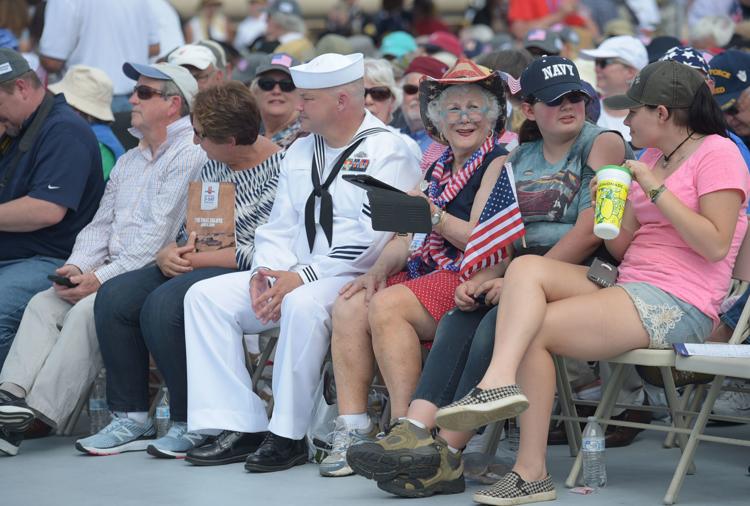 75th Anniversary of D-Day 29