New student loan default rates show improvement for every college in the Lynchburg area.
Released at the end of September, Department of Education data shows that 10.8 percent of all student borrowers who began repaying their loans in 2015 defaulted after three years. That number is a slight improvement from the 11.5 percent default rate for the 2014 cohort.
Locally, schools ascribe the success to better student loan counseling and job placement.
"Virginia University of Lynchburg has been putting a lot of initiative and effort into lowering and maintaining an acceptable Cohort Default Rate. Our [fiscal year 2015] official rate and FY16 draft rates are both below 30 percent which is a testament to the work that is being put in," VUL Financial Aid Director Romena Morgan said in part of an emailed statement.
At 25.5 percent, VUL has the highest local default rate, though that number is down from 33.6 percent for the 2014 cohort and 35.5 percent for the 2013 cohort of student borrowers.
Colleges can be penalized for default rates over 30 percent for three straight years, or if the default rate spikes to 40 percent in a single year. Penalties include stricter fiscal accountability and greater federal oversight, and even the suspension of federal financial aid in extreme cases.
Morgan said strategies to lower default rates include "informative exit counseling" with VUL graduates and financial advising sessions "that all students are required to attend, to ensure all of our students are well aware of the responsibilities of student loans and to practice responsible borrowing to help reduce the amount of debt accrued by graduation."
While loan counseling is legally required for all colleges, financial advising sessions are not.
Students also have access to iGrad, an online financial literacy platform, which includes tools, courses and video tutorials to help borrowers manage money and student loans.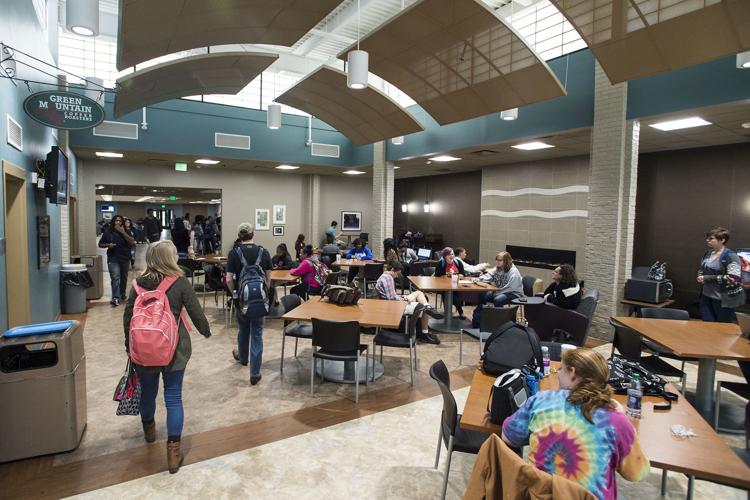 Central Virginia Community College has the second highest local student loan default rate at 17.8 percent, an improvement from 21.4 percent for 2014 and 19.4 percent for 2013.
Michael Farris, CVCC dean of enrollment management, described the default rate as stable and said the college is adding staff to its Financial Aid Office to inform and support borrowers.
For the 2015 cohort, the Liberty University student loan default rate is 9.2 percent; down from 9.7 percent for student borrowers entering repayment in 2014, and 9.9 percent for 2013.
Despite repeated requests, Liberty did not provide comment on student loan default rates.
For Randolph College, the 2015 cohort defaulted at 6.3 percent, which is down from 8.4 percent in 2014, though slightly higher than the 5.4 percent of borrowers who defaulted in 2013.
Beyond the typical loan counseling, RC informs graduates of the companies servicing loans to help them enter repayment and also reaches out to students who leave without graduating.
"Those are the ones who sometimes slip through the cracks," said Ryan McNamara, director of financial aid at Randolph.
The University of Lynchburg student loan default rate for the 2015 cohort is 4 percent, the lowest in recent years compared to 6.1 percent in 2014 and 4.8 percent in 2013.
UL Associate Director of Financial Aid Michelle Davis said university strategies include using delinquent borrower lists to contact those nearing default. Student borrowers go into default when they do not make a loan payment for more than 270 days.
She added financial literacy information is provided "to help students manage loan debt and understand repayment options."
The lowest default rate in the region belongs to Sweet Briar College at 3.1 percent. That number slipped from 3.7 percent for the 2014 cohort; the 2013 default rate was 1.2 percent.
A Sweet Briar official attributed that number to strong employment rates for graduates.
"Because loans are paid out over an extended period of time, and graduates move in and out of employment, it's difficult to prove a direct correlation but, in general, a high job placement rate does equal a better ability to pay," Barbara Watts, SBC director of career services, wrote via email. "At Sweet Briar, we survey alumnae six months after graduation and consistently 90 percent or more are employed or in graduate school. Even better, 100 percent of our engineering graduates are employed or in graduate school within three months."
Financial aid directors warn that defaulting isn't just harmful to institutions, but also borrowers, warning of negative consequences for credit scores and financial standing.
"Understanding what default actually means and how it hurts your credit is one of the important things students do need to understand," McNamara said.
According to the Department of Education website, defaulting on student loans eliminates eligibility for federal student aid in the future, can result in garnishment to earnings and tax returns, may lead to court costs when loan servicers attempt to collect, can affect the ability to "purchase or sell assets such as real estate" is damaging to credit scores and more.