Retired Virginia State Police Trooper Ed Tinsley decided early in his career that history needs to be documented.
"History is history. Record it and share it," Tinsley said recently. "… [If you don't] when you die, it's gone."
Tinsley kept a journal of his observations as he worked to help Nelson County recover from Hurricane Camille's unprecedented flooding. And he has spent the ensuing decades sharing this portrait of a community's resilience in the aftermath of disaster.
"My honest feelings are that there could never be an accurate description or record in the history books as to what goes on here and what has gone on here except what has been seen by my eyes and the eyes of the people who have been in it," Tinsley wrote in his journal.
"Words will tell part of it. But it will never be accurately described or made a part of history except by the people that looked at it."
Tinsley spent the evening of Aug. 19, 1969, in Bedford County, where he said just a couple of inches of rain fell. At the time, he had no idea of the 27- to 35-inch deluge in Nelson.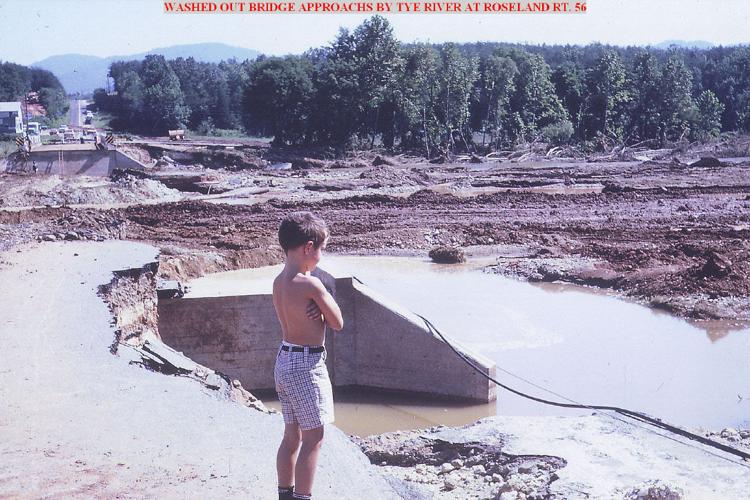 His journal begins Aug. 20, 1969.
Tinsley was called into work that morning and told to get to Amherst immediately. As he drove over the James River in downtown Lynchburg, Tinsley could see it had jumped its banks and people had gathered to watch the swirling, murky water.
In Amherst, his assignment was to find a way into the most heavily damaged areas of Nelson County. His sergeant and two other troopers were trapped in the county by the floodwaters.
Tinsley found roads impassable at every bridge or culvert until he got 45 miles east of Amherst. He tried to get north of Lovingston, which lead him to Charlottesville and then to the Blue Ridge Parkway, where a landslide forced him onto Virginia 56.
"I drove up roads for two or three miles which had been completely washed out; no longer even resembling being a road," he wrote.
Tinsley's assignment first took him to Massies Mill, on Virginia 56. In a community of about 40 houses and buildings, all but two were washed away or severely damaged in the storm.
Tinsley lined up search teams before he was called to take two boys from Massies Mill to Piney River. Carl and Warren Raines were the only members of their immediate family to survive by clinging to trees for hours before help came.
"In all this tragedy, it gave me a real good feeling to realize in the midst of this, I was talking to the 14 year old [Warren Raines]. He did not want to leave the scene. He was concerned about staying on the scene and making funeral arrangements for his mother and father and the other three brothers and sisters," he wrote.
Tinsley took the brothers to the Amherst/Nelson County line on Virginia 151, where family members from Lynchburg waited. Warren Raines recently described the drive as, "like going to Florida by way of California."
Tinsley joined a search team to check the Piney River area, through Lowesville and Woodson, taking reports of the missing and determining who needed evacuation.
"…We would check on two things," Tinsley said. "Number one, get some idea of how much damage you got, and number two, if you had people missing, you took reports on that, or if you had people that need — because of disability or age or whatever — to get out, you made a note of that and then the helicopter came in the following day or as close as we could come to take those people out because you couldn't drive them out."
At Woodson, Tinsley and two others encountered a woman sitting on her porch reading the Bible. She stood when they approached and expressed how glad she was to see them.
"The house itself had approximately 6 inches of water over the floor and in talking to her, she had had nothing to eat since the storm had hit, which was probably 36 hours before," Tinsley wrote. "She said she had been cooking or trying to get two hamburgers cooked on the little stove..."
When Tinsley told the women emergency crews could take her out by helicopter the following day, she began to cry.
"As we left, I asked if it would be alright if we picked a few grapes, which she had quite a vineyard beside the house. And she said we could if we were hungry," Tinsley wrote. "She was sorry that she hadn't offered us the two hamburgers, that we could have those. Of course, we turned down."
As the day came to a close, 56 people were reported missing; 26 were known to be dead.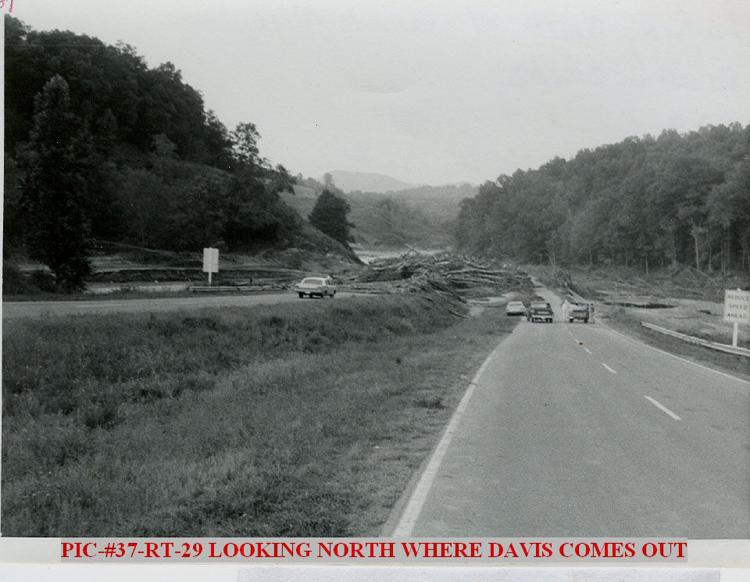 Southbound U.S. 29 north of Lovingston was the first road to reopen. That became the control center and landing zone for the helicopters and fixed-wing planes used for searching.
Tinsley boarded a helicopter to evacuate the 12 Woodson residents.
"During these trips that I was making in the helicopter, at this time, it was brought very vividly to my imagination and my vision as to how much damage had occurred," Tinsley wrote.
"…Every gully, every little valley, every low spot in the mountain had been washed out as if some giant claw had grabbed hold of it and pulled everything out of it. This was washed all the way down to solid rock. Everything gone!! And as this built up going down the mountains to the streams and rivers and on to the larger rivers. It carried everything with it… highways, roads, people, houses, cars, trucks."
As this day drew to a close, 96 people were missing; 26 were confirmed dead.
Tinsley again reported to the control center north of Lovingston, this time to take the governor and others on a helicopter tour of the damage.
The Woods Mill area north of Lovingston on U.S. 29 was a complete washout. Tinsley's journal noted dozens of feet of mud packed into the valleys there around the Rockfish River.
"At one particular location, there was a row of houses ... off of 29. As the water and mud and debris and trees came down through, it picked up three of them and buried them, I understand (this is not confirmed) that there are 9 people missing there. These people would never be located because they're buried in too much debris to be located," Tinsley wrote.
Neighbors and friends — many missing loved ones of their own — joined search teams. He described one searcher who was missing two family members.
"I've been out on missions where we picked up bodies and I feel sure that he is very hesitant to have to go on those, but he doesn't show it," Tinsley wrote.
As this day drew to a close, 91 people were missing; 51 people were confirmed dead, 47 of whom had been identified
Tinsley's assignment changed to taking reports of damage and missing people, and relaying information to the crews who could help.
"I took all the calls that were coming in," he said. "I always tell people that really was an unhappy day for me, because I liked being out in the search."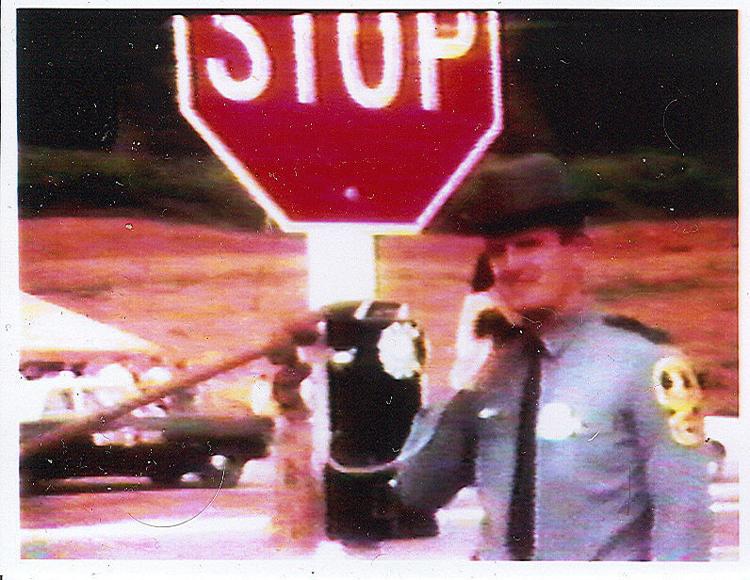 As the day drew to a close, 101 people were missing; 55 were confirmed dead, 50 of whom had been identified.
This day marked one week since the torrential rains "brought the earth down, the trees down and caused the disaster that we're speaking of," Tinsley wrote.
Rumors circulated of whole communities deciding to leave Nelson County, he wrote. Instead, residents and volunteers began salvaging what they could and rebuilding the rest.
"So I don't think much is going to change other then the face of the earth and some people dying," Tinsley wrote.
As this day drew to a close, 88 people were missing; 62 were confirmed dead.
Tinsley said the number of missing residents declined by this day as some had been found alive, including one who had been working on a search crew for five days.
"Of course, a lot of them will never be found. A lot of them will stay buried in the mud, under trees and probably some will have washed all the way to the ocean. But back where all this began, people are talking about, 'if I could just find this member of my family and bury them so I know that they are buried and I could put a monument or marker where they are.'"
Tinsley mused about the huge swaths of bald bedrock exposed on the mountainsides. That, he wrote, is a fitting monument — one that will outlast any man could erect on earth.
That exposed bedrock memorial remains visible in places, some 50 years later.
It's been 12 days since the floodwaters swept away communities, houses and families. Decomposition of the bodies made identification difficult.
"Everybody is so tired you either have to laugh or cry or crack up, I guess. But things are going on and we think that possibly, in another couple days, we can take down our operation which will leave us with 30 to 40 bodies missing, which will probably never be found," he wrote.
The day's entry tells of a preacher who went to church wearing work boots.
"Twenty something people came in for the preaching and the preacher said, 'We're not going to have service,'" Tinsley said. "'You all go home and change your clothes. We are going to work.' That is the way a lot of the local people were — they didn't sit around waiting for something to come in."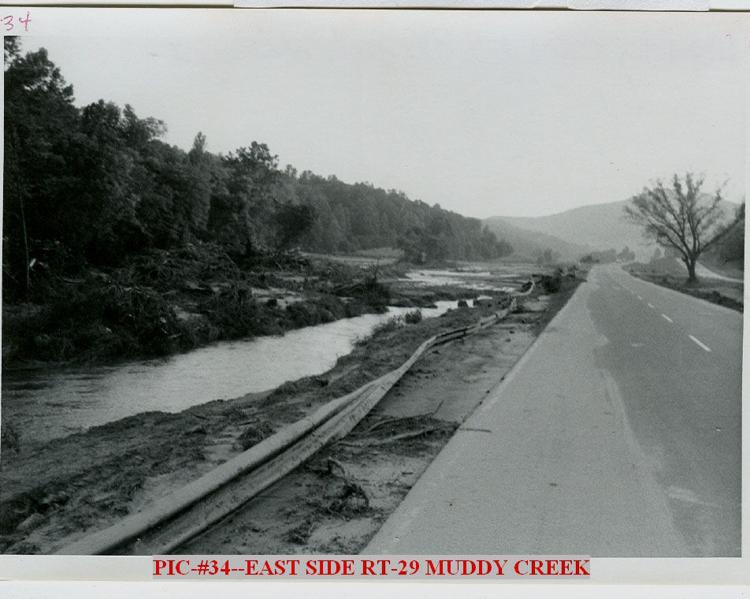 Tinsley's assignment changed to helping identify the dead, as heavy search efforts ended a few days before.
This final entry noted four bodies had been identified, and another recovered, bringing the totals to 49 missing and 86 dead, 15 of whom had not been identified.
The final tally came after Tinsley's journal ended: 125 dead, 33 of whom were never found and eight who remain unidentified.
"One other thing you have to keep in mind is we are talking about people you could identify. You could put numbers down on the locals, this family or that. … This was the middle of August, which is in the harvest season. You had a lot of [migrant] workers that came in just for that time of year."
He worked the disaster for 28 days. Shortly before he retired in 2007, Tinsley recalled a young trooper asking about the overtime he amassed after Camille.
"'If you aren't getting paid for it and you can't take the comp time, why were you there?'" Tinsley recalled the young trooper asking. "It took me a minute because I couldn't figure the damn question out. I was there because I worked state police and I was told to be there.
"But my wife would argue that point. … She said 'any time we had some kind of disaster or whatever, he'd get his stuff in the car and go out there with a chainsaw and cut trees out of the road and whatever.' That's just what I do."
Later, when Tinsley retold the story to juniors and seniors at Nelson County High School, a student provided a better answer: "You were there because you were needed."