With its 70-foot turret rising high above the remnants of an old plantation, a grand Queen Anne mansion rests at the confluence of the Otter and Staunton rivers.
The circa-1901 house painted in a subdued French grey and forest green was the third Avoca mansion to rise on that spot after fires destroyed the prior homes.
The forces of time and neglect almost destroyed this Avoca, too.
It took a concerted effort from the community to stabilize and restore the home to its former grandeur. The mansion now serves as a local history museum and community gathering place.
The Queen Anne style is known for its wraparound porches and prominent gables. Most feature a turret rising from one side for an asymmetrical facade, and Avoca, designed by Lynchburg architect John Minor Botts Lewis, is no exception.
"The whole point of a Queen Anne is to be showy, ostentatious, noticeable," said Michael Hudson, executive director of the Avoca Museum. "It's a far cry from the boxy Federal era."
The land first was occupied by the Saponi tribe but by the time the Avoca plantation played a key role in American history, the land was owned by Col. Charles Lynch, brother to Lynchburg founder John Lynch. Col. Lynch served as a member of the House of Burgesses, representing the Virginia commission in March of 1775, and voted to prepare for war following Patrick Henry's famous speech.
"His grave reads, 'He was a zealous and active patriot of the Revolution,' and I think that is putting it mildly," Hudson said.
It is what Col. Lynch, a militia commander, did in 1780 at a turning point in the Revolution that landed Avoca its spot in history.
The Patriots' cause seemed lost — until a spy told of a Torie plot to capture Virginia's lead and saltpeter mines, overrun the arsenal at New London, and free prisoners of war held in Charlottesville in an attempt to capture then-Gov. Thomas Jefferson.
Lynch rounded up 75 men suspected in the plot but instead of taking them to Richmond for trial as Jefferson directed, he held their trials under a tree on the Avoca estate. Sixteen were convicted of treason and sentenced to whipping, which they could end by crying for mercy and pledging allegiance to the Patriots' cause.
"Lynch felt he did just enough to keep this area under Patriot rule without pushing the envelope too far," Hudson said. "He emerged from the war as a true hero of Virginia."
A portion of the tree under which Lynch held his trials, referred to as Lynch's law, is on display. While the term lynching got its start at Avoca, it only referred to an extra legal trial, Hudson said. The term had nothing to do with race or murder until about 20 years later.
Lynch decided to free his slaves after the war, but when his son Ansel inherited the estate in 1796, he reacquired slaves and for another 60 years, enslaved people ran the plantation. Ansel Lynch died in 1826, leaving the estate to his son Charles Henry Lynch who had a reputation as a man with whom one didn't trifle.
Hudson told of a time just after the Civil War when Charles Henry Lynch boarded a train on the Lynchburg & Danville Railroad with his manservant, Sam Walker, and an injured mutt. The conductor, unceremoniously ordered Lynch to get Walker and the mutt off the train.
"Lynch replies, 'They belong to me and I am willing to pay for their ticket," Hudson recounted, adding the conductor proceeded to insult Lynch. "When he heard that, Mr. Lynch took exception. He had this saying he used to say, 'I do not abide impudence and I shall not tolerate ugliness.' When he heard what the conductor had to say, he took off his coat and said, 'Hold my coat, Sam,' and he beat the man to a pulp."
Charles Henry Lynch died in 1874 a lifelong bachelor. He willed Avoca to his favorite niece, Mary Anna Dearing, which passed through her to her husband, Confederate veteran Thomas Fauntleroy. The couple had eight children, six of whom survived to adulthood.
A few years after the Fauntleroys moved in, the original Avoca burned. The couple rebuilt in 1883 but that house survived 17 years before another blaze leveled it.
In 1901, the Fauntleroys contracted with architect J.M.B. Lewis to build the house that stands on the site today. Construction was completed in seven months at a cost of $5,988, though the total did not include Lewis's architect fees.
Thomas and Mary Anna Fauntleroy had differing visions for their home, Hudson said.
For instance, Thomas Fauntleroy wanted 12-foot ceilings and Mary Anna wanted 10 feet. Thomas was an investor and wanted tall ceilings to impress clients.
"The men would come over here. They would be entertained by his beautiful daughters. They would have a sumptuous meal in the dining room and they would retire to this room for brandies," Hudson said, standing in the music/library room. "Twelve-foot ceilings look really good if you are trying to exude confidence."
The couple compromised —12-foot ceilings on the first floor and 10-foot on the second, or so Mary Anna thought. One day, she noticed studs being raised for the second floor thought they looked too tall. Workers confirmed her suspicions.
She fired off a terse telegram to Lewis that read, "Mr. Lewis, these men are raising 12-foot studs. What do you mean?" Hudson recounted. Lewis replied her husband had made the change, and she fired back with "Oh, is that what you heard? I will fix this certain."
Those studs were raised but Mary Anna had the second-floor ceilings lowered two feet; the original 12-foot studs poke up into the attic.
The 70-foot turret rising from the right-hand side of the house is octagonal.
"Mr. Fauntleroy was into displays of ostentatious wealth if it benefitted him," Hudson said. "A 12-foot ceiling is noticeable, but you can do an octagonal turret and save $120. That's not chump change in 1901 and you get 80 to 90 percent of the feel of a round room."
Bench seating fills the octagonal room, which was used for Sunday sermons in the time of circuit preachers as the arch combined with a pulpit amplified the preacher's voice.
Lewis had wired the house for telephone service and electricity even though Altavista didn't have those services. He also engineered indoor plumbing without the use of pumps or electricity by funneling spring water through sluices to create enough pressure to push it to the second floor.
Transom windows installed above the interior doorways allow light and air into the high-ceiling rooms. The windows cost $18 each and another 50 cents for the installation. If specific windows on the front and back of the house are opened along with the interior transoms, all the hot air will be drawn from the house.
"It's amazing how these houses were engineered," Hudson said.
The first floor consists of the entry hall, parlor, music/library room, dining room and a master bedroom. A former servant's quarters and pantry was converted into a kitchen in the 1930s.
The first floor bedroom was necessary, Hudson said, since Thomas Fauntleroy had suffered bullet wounds to both thighs during the Civil War. He died in 1912, as he stood at the wash basin in that bedroom cleaning up for breakfast. Mary Anna Fauntleroy died in 1917.
As the house initially was constructed, the kitchen sat in a separate building. A button embedded in the dining room floor alerted the servants when the time came to serve a new course.
Flanking the fireplace along one wall is a massive china cabinet that now displays the Fauntleroy china, donated recently to the museum.
"Mr. Fauntleroy said in the building instructions, it said, 'Mr. Lewis, I am in earnest.' … 'Do not. Do not. Did you hear me, sir? I specifically said do not work on that china cabinet until it has Mrs. Fauntleroy's approval. Trust me, life will be all the better for both of us,'" Hudson recounted. "She was very particular about how her china cabinet was going to be."
The dining room wainscoting stretches taller than trim in other parts of the house. While most of the woodwork is stained, the dining room is white after a 1940s effort to brighten the space.
The grand staircase features a sort of balcony extending out over the central hall from the landing, which wasn't in the original plans, Hudson said.
"That feature of a staircase was, quite frankly, out of style by the time this house was built," Hudson said. "It was kind of more of a remnant of the time when he and she were young."
The embellishment, Hudson added, was included so the family dog would have a place to nap, since the dane had a habit of sleeping in the middle of the staircase.
The second floor features four bedrooms and a bathroom. Gladys, as the youngest, was the only Fauntleroy child to have her own bedroom. Gladys only enjoyed her room for one year, until she began attending Randolph-Macon Woman's College to study linguistics; she was fluent in eight languages.
"Gladys led a remarkable early life," said Sarah Peed, events coordinator for Avoca. "Later it became quite tragic."
After breaking off her engagement to her first love, Gladys left to become a missionary in Japan, then traveled to Europe where evidence suggests she aided Jews through the port of Belgium to escape the Nazi regime. Gladys returned home and married at age 40; only one of her children survived to adulthood.
The Fauntleroy's oldest daughter, Juliet, loved to collect Native American artifacts. As a teacher, she offered her Depression-era students a five-cent reward for bringing her arrowheads, which she called points. The collection on display in an upstairs bedroom is one of the largest housed in a single museum.
The grounds feature two other buildings, one of which houses an enslaved exhibit, and two gardens.
After the death of Thomas and Mary Anna Fauntleroy, the three Fauntleroy sisters inherited the house, though Gladys didn't move back home until the 1950s, shortly before her sisters' deaths.
Gladys Fauntleroy Winston died at age 94 in 1980. In her final years, she had been living in a state of genteel poverty and with the mansion crumbling around her, Hudson said.
Shutters were falling. Holes had formed in the roof and a family of raccoons lived upstairs.
The property was deeded to the town of Altavista in 1981 but it sat idle for 11 years until a number of grants and business partnerships, along with other money raised, gave the house the cash infusion needed for restoration and preservation. Now, 28 years and millions of dollars later, the house remains a tribute to the Fauntleroy family and a home for the community's history.
"Now the challenge is to keep what we have in good shape," Hudson said. "Our community, membership and volunteers have contributed to an inestimable degree to keep it in this condition."
Avoca typically opens to the public in April but the pandemic-related shutdowns delayed its opening this year. Virtual tours and much more are available at www.avocamuseum.org.
While the museum is closed, the staff is working on new endeavors to engage visitors — particularly children — with history.
"It's not just dates and times, it's people and all these people have stories, whether they are good or bad or somewhere in the middle," Peed said. "They all have stories in need of sharing."
PHOTOS: Queen Anne mansion houses community history
With its 70-foot turret rising high above the remnants of an old plantation, a grand Queen Anne mansion rests at the confluence of the Otter and Staunton rivers.
The circa-1901 house painted in a subdued French grey and forest green was the third Avoca mansion to rise on that spot after fires destroyed the prior homes.
202005xx_lyn_news_avoca44.JPG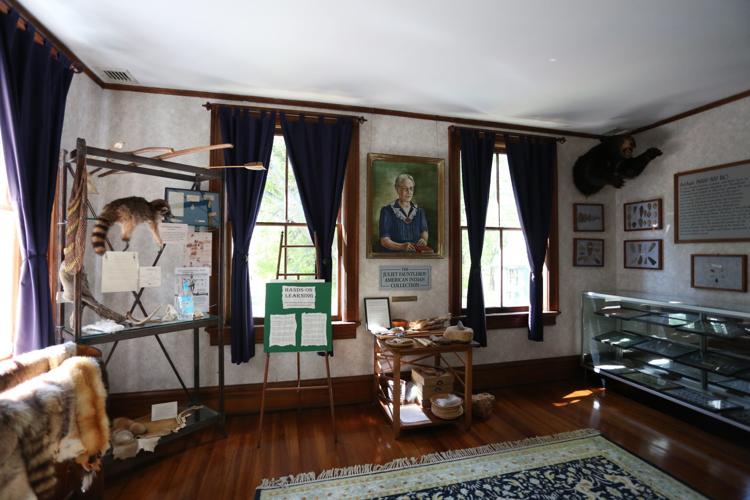 202005xx_lyn_news_avoca49.JPG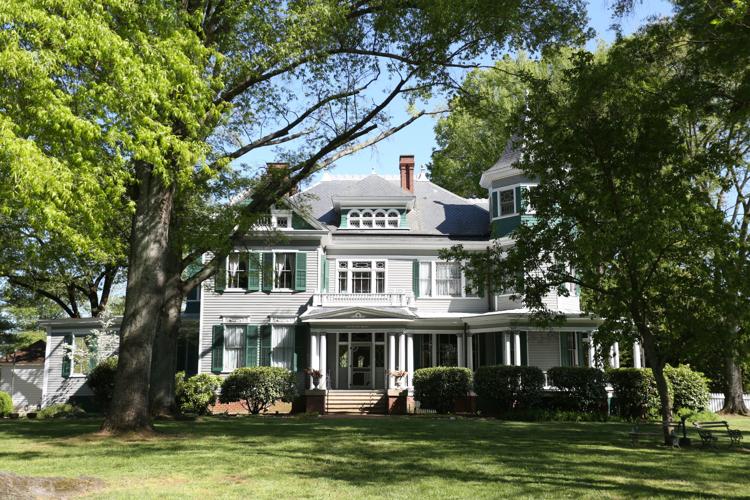 202005xx_lyn_news_avoca51.JPG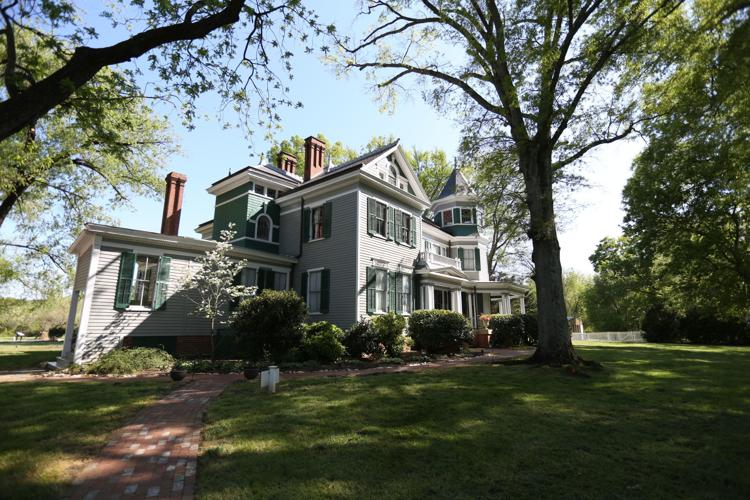 202005xx_lyn_news_avoca06.JPG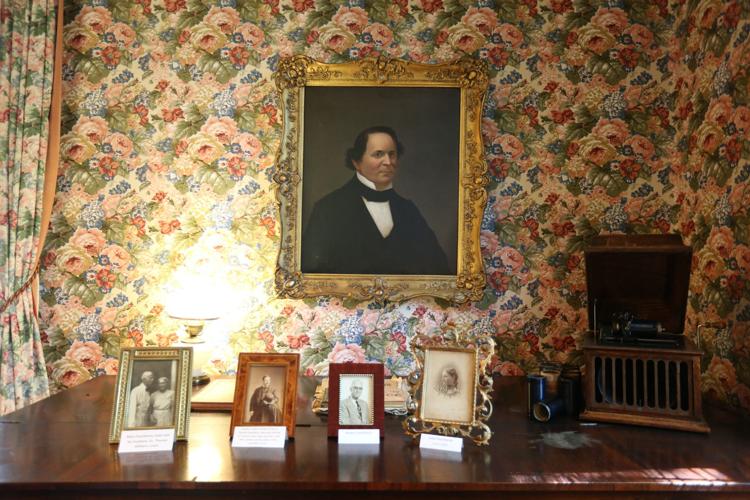 202005xx_lyn_news_avoca07.JPG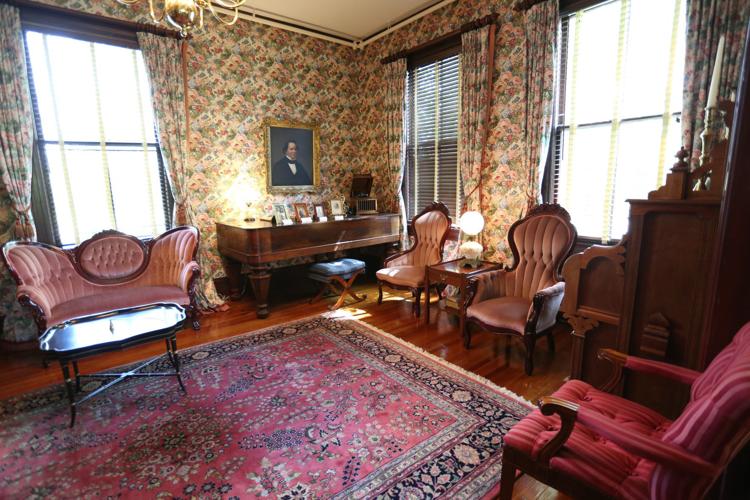 202005xx_lyn_news_avoca08.JPG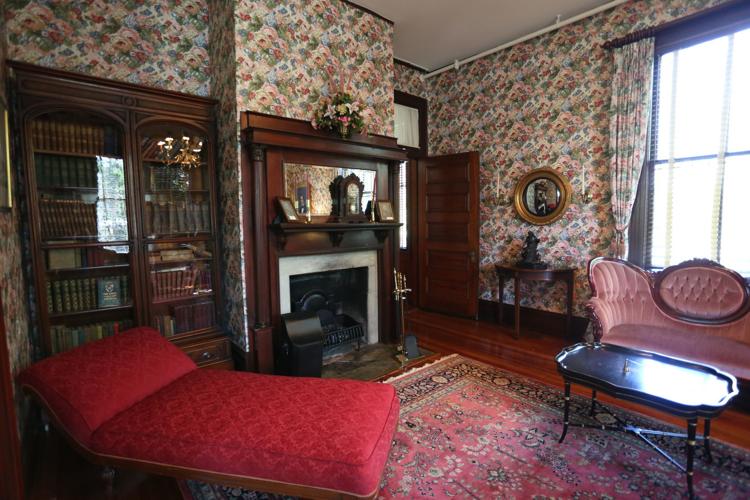 202005xx_lyn_news_avoca09.JPG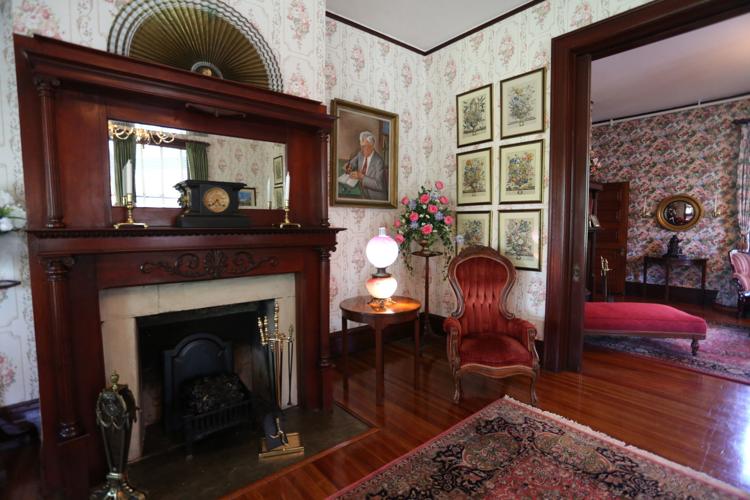 202005xx_lyn_news_avoca10.JPG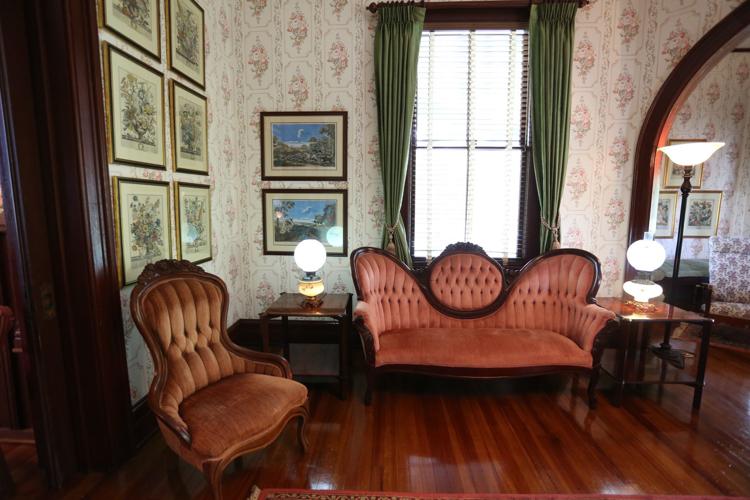 202005xx_lyn_news_avoca11.JPG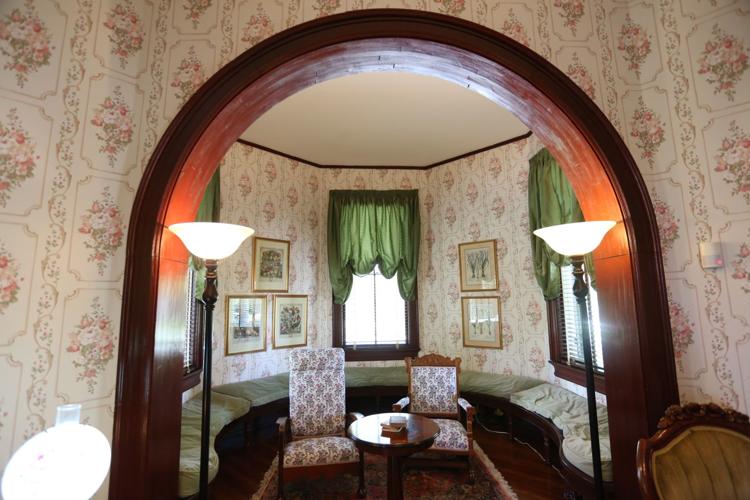 202005xx_lyn_news_avoca12.JPG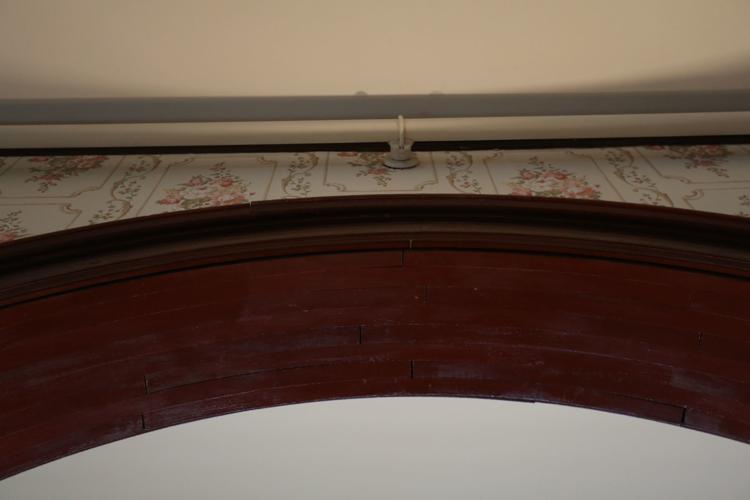 202005xx_lyn_news_avoca13.JPG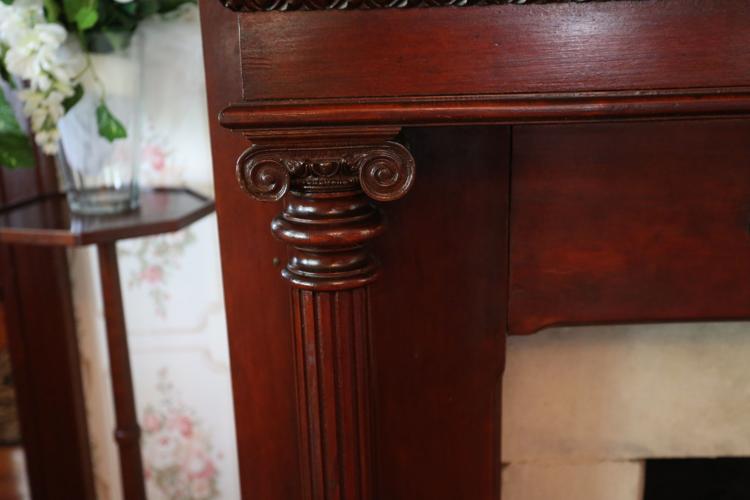 202005xx_lyn_news_avoca14.JPG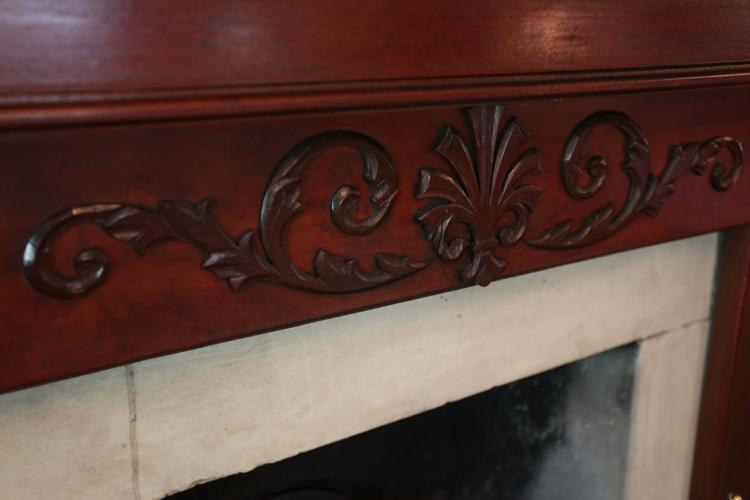 202005xx_lyn_news_avoca15.JPG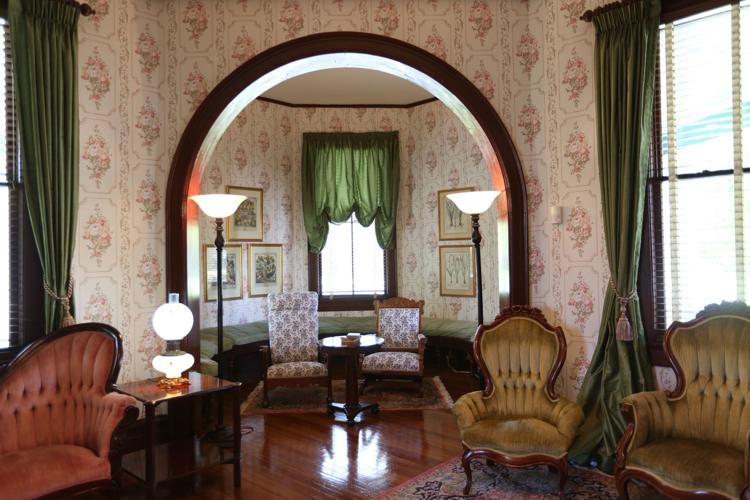 202005xx_lyn_news_avoca16.JPG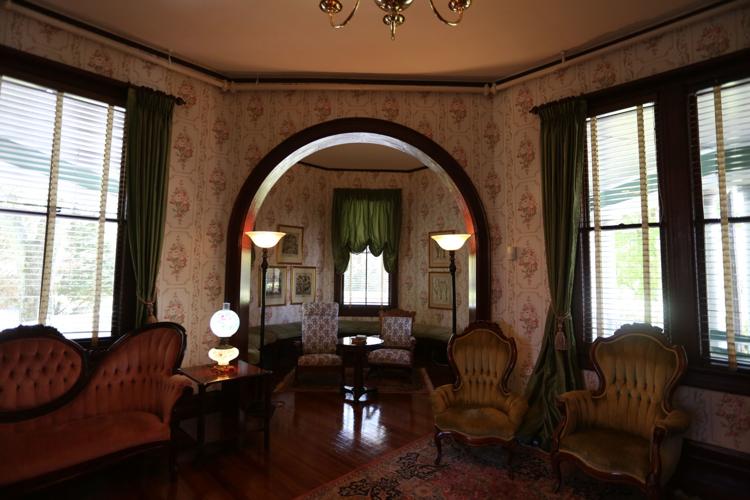 202005xx_lyn_news_avoca17.JPG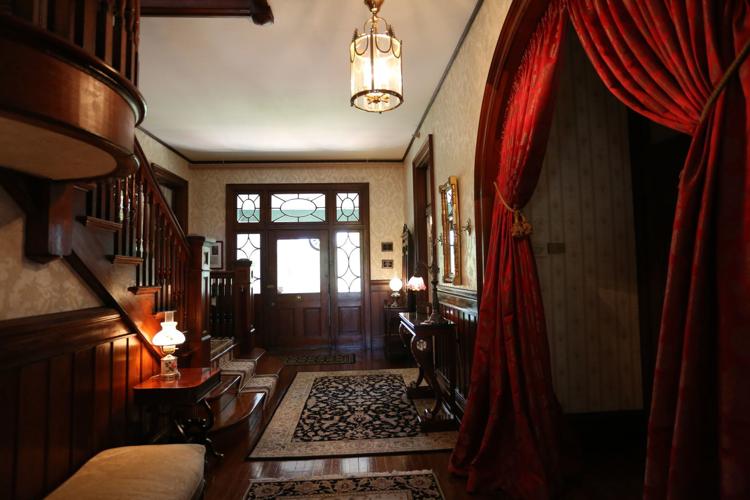 202005xx_lyn_news_avoca18.JPG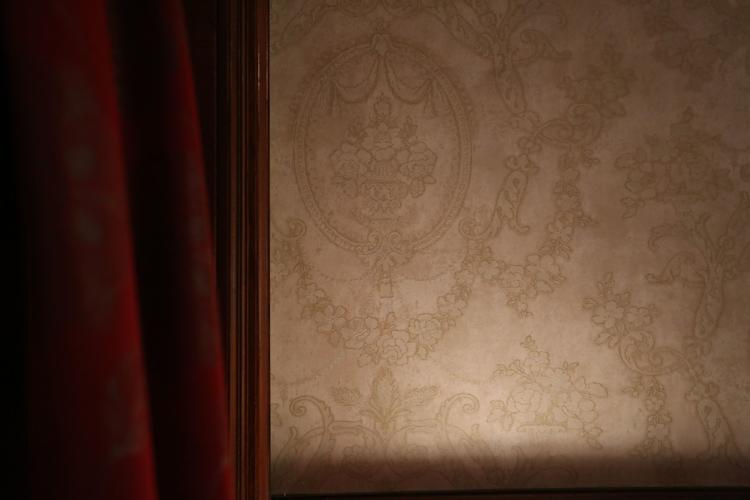 202005xx_lyn_news_avoca19.JPG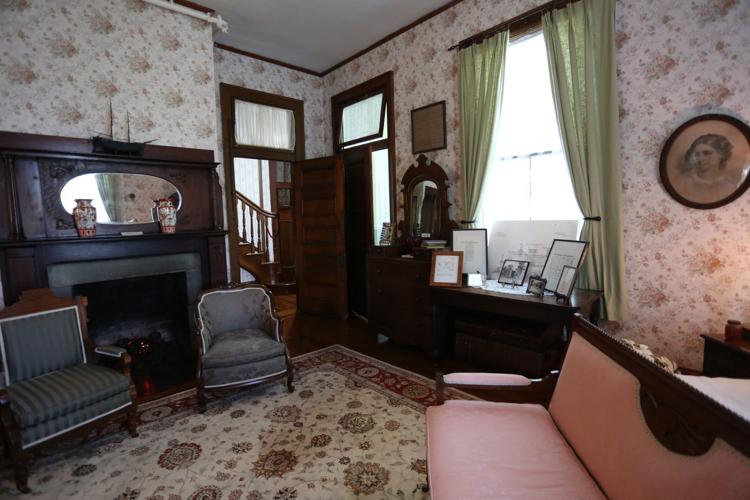 202005xx_lyn_news_avoca20.JPG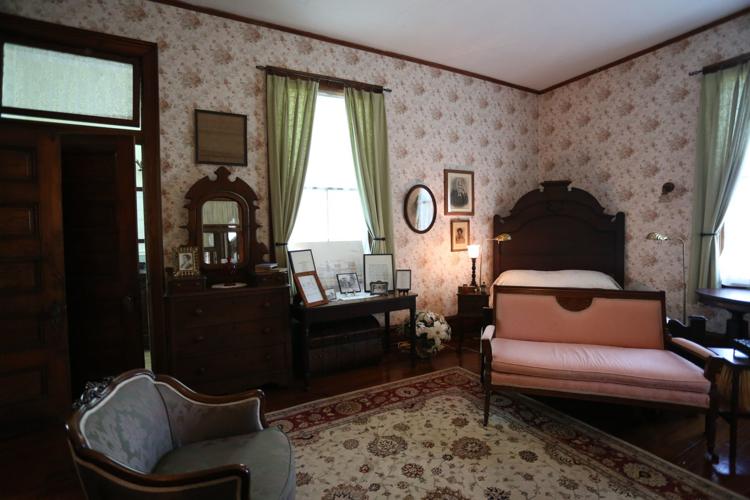 202005xx_lyn_news_avoca21.JPG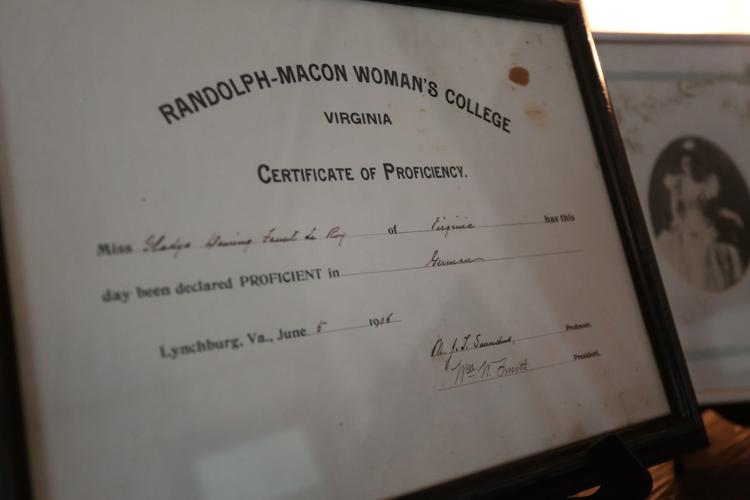 202005xx_lyn_news_avoca22.JPG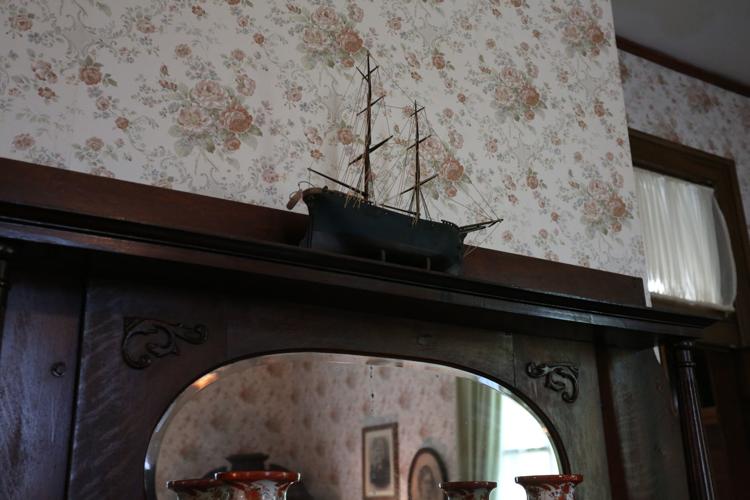 202005xx_lyn_news_avoca23.JPG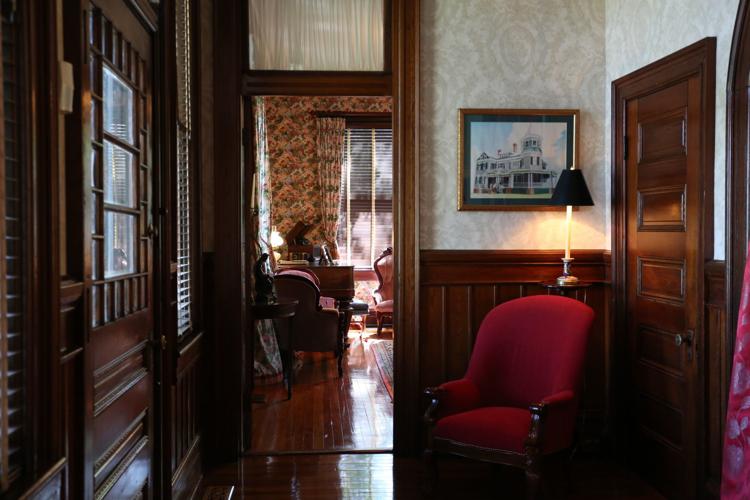 202005xx_lyn_news_avoca24.JPG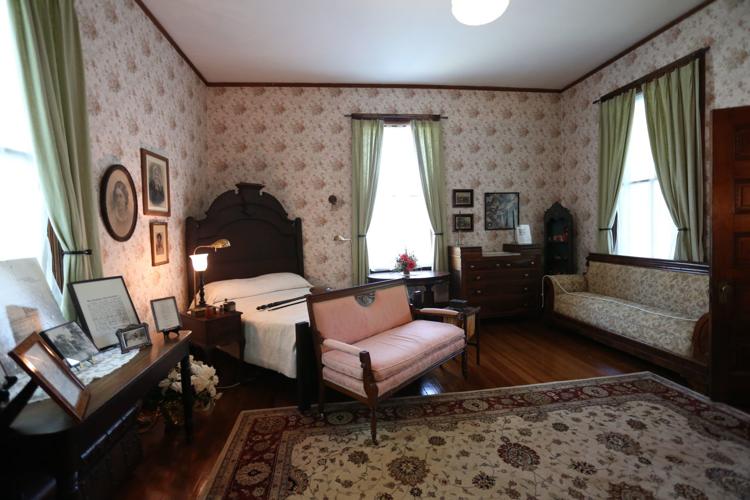 202005xx_lyn_news_avoca25.JPG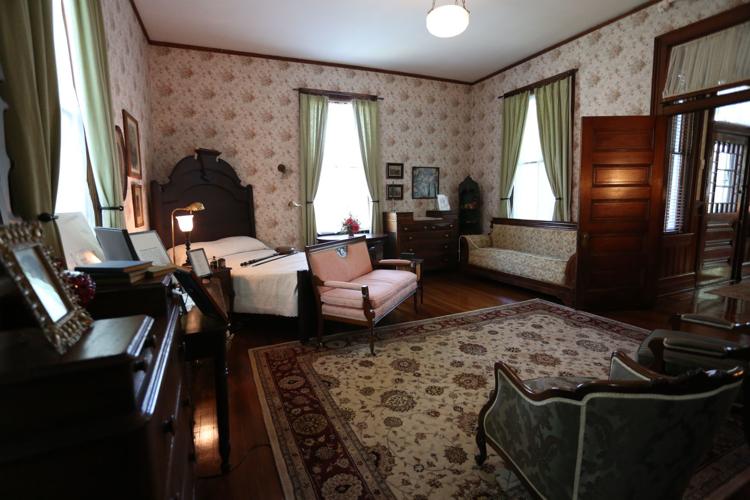 202005xx_lyn_news_avoca26.JPG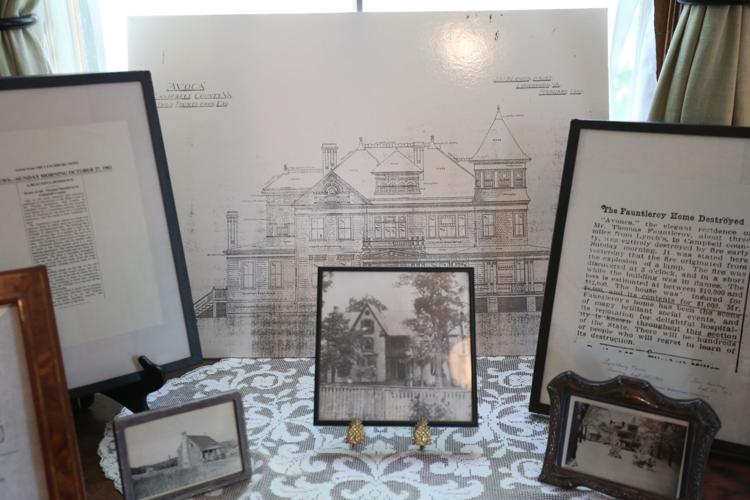 202005xx_lyn_news_avoca27.JPG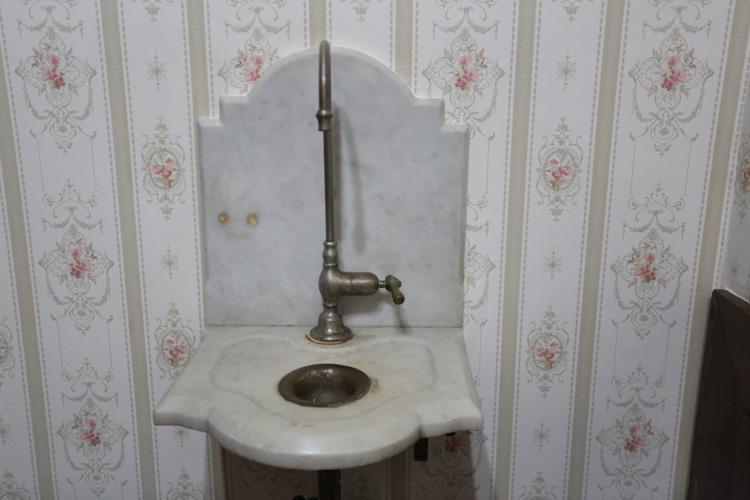 202005xx_lyn_news_avoca28.JPG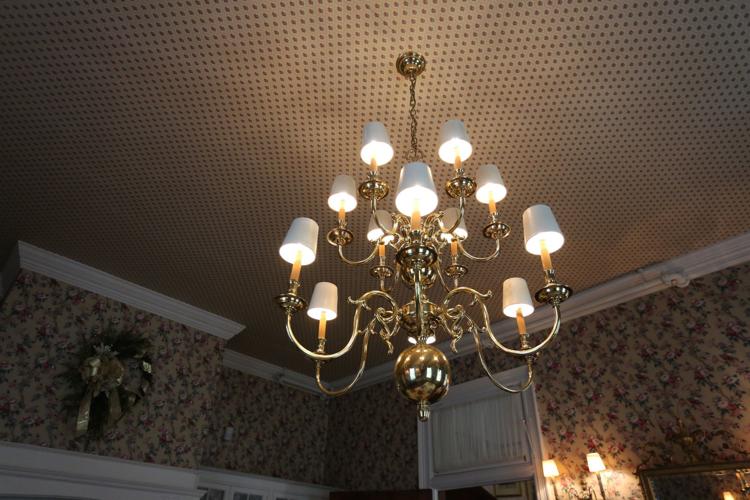 202005xx_lyn_news_avoca29.JPG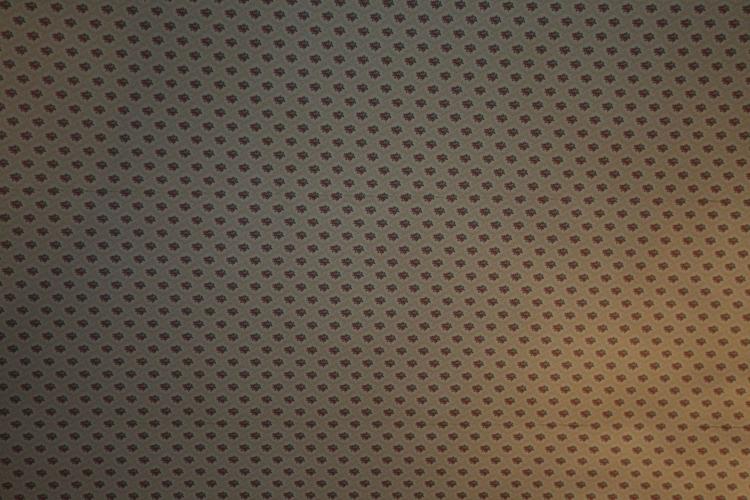 202005xx_lyn_news_avoca30.JPG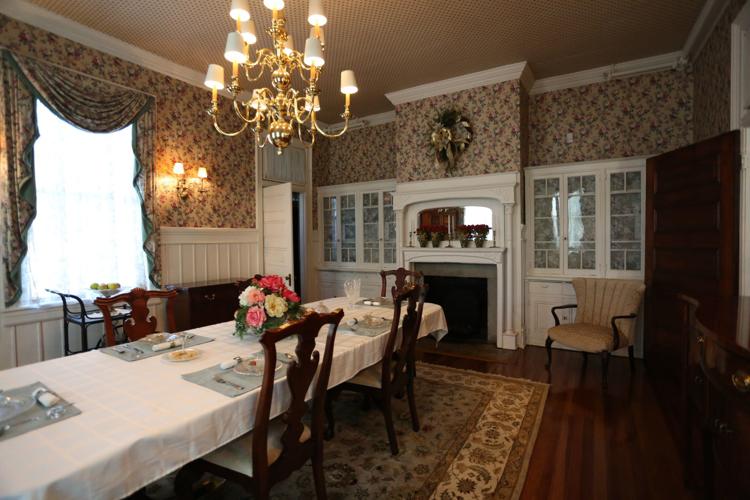 202005xx_lyn_news_avoca31.JPG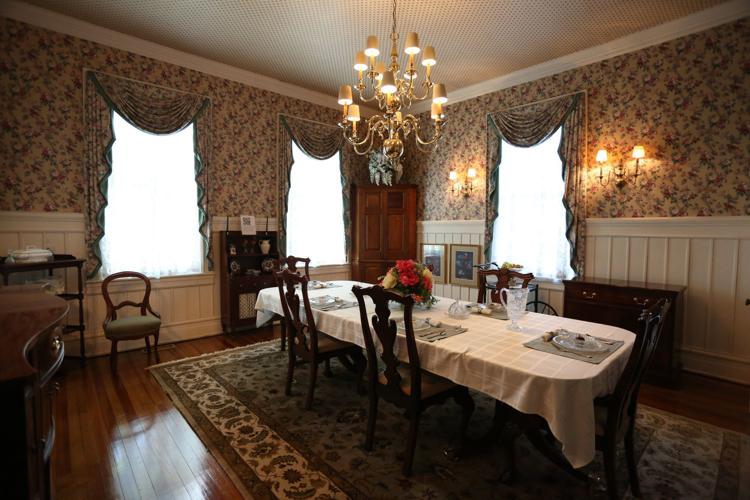 202005xx_lyn_news_avoca32.JPG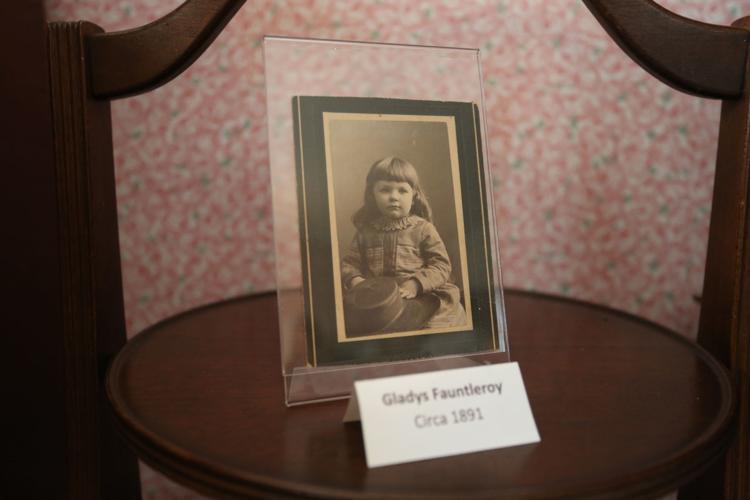 202005xx_lyn_news_avoca33.JPG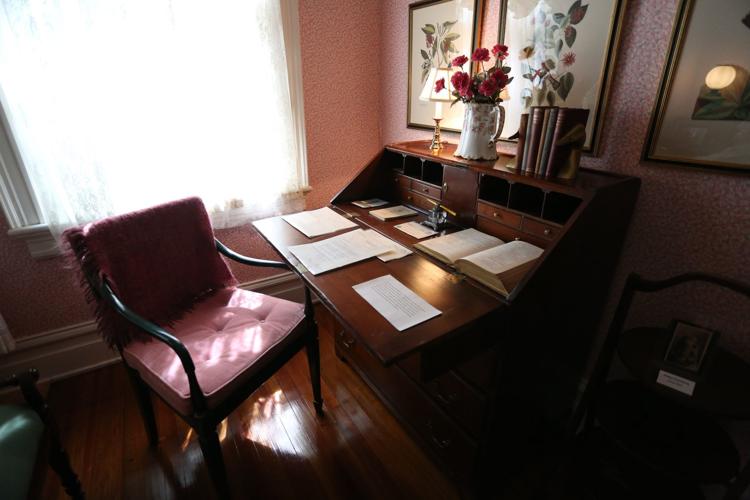 202005xx_lyn_news_avoca34.JPG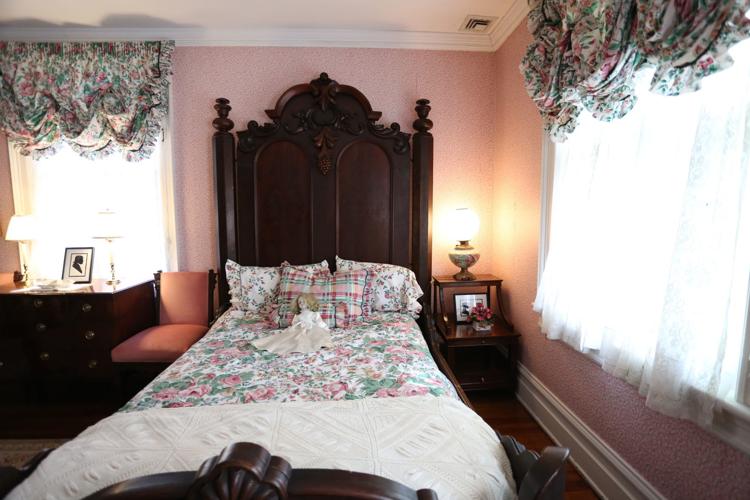 202005xx_lyn_news_avoca35.JPG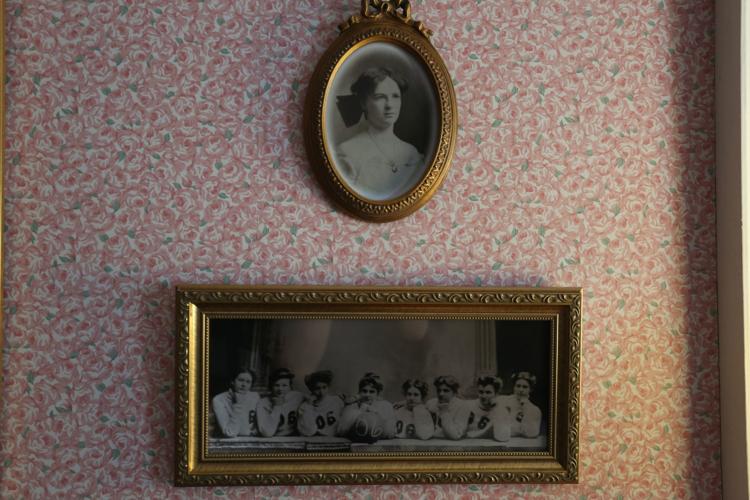 202005xx_lyn_news_avoca36.JPG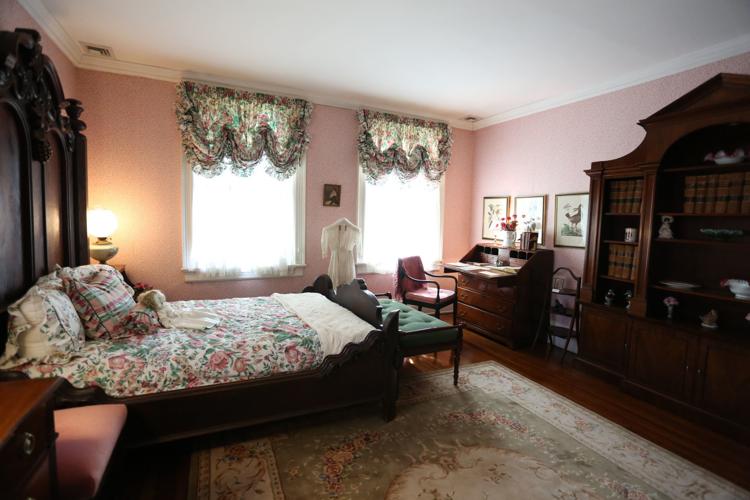 202005xx_lyn_news_avoca37.JPG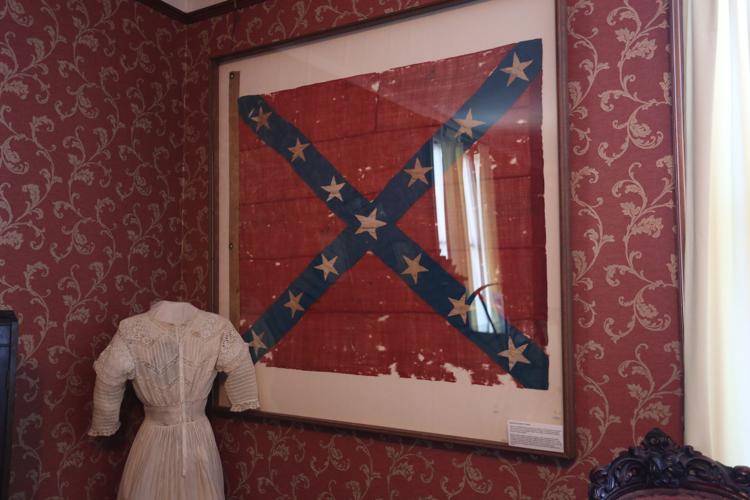 202005xx_lyn_news_avoca38.JPG
202005xx_lyn_news_avoca39.JPG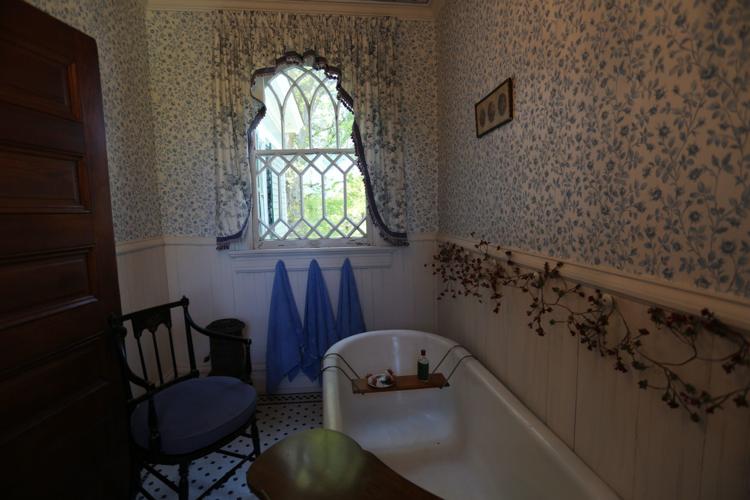 202005xx_lyn_news_avoca40.JPG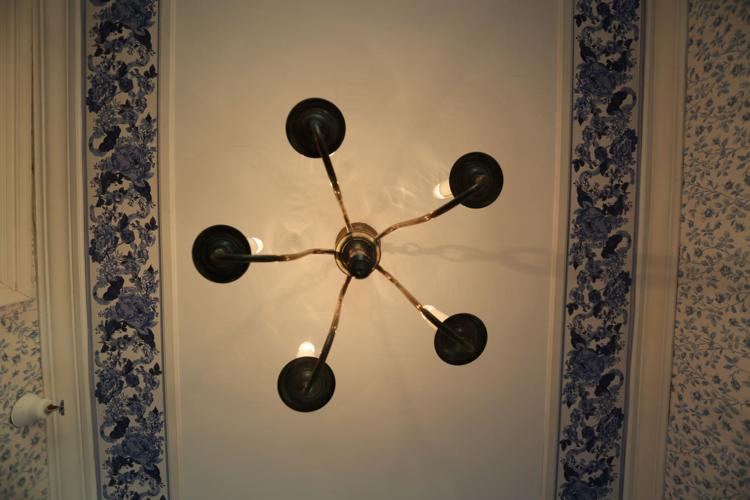 202005xx_lyn_news_avoca41.JPG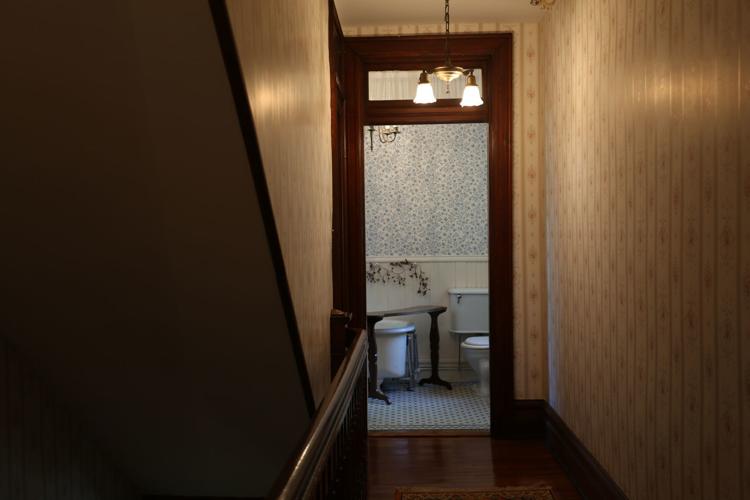 202005xx_lyn_news_avoca42.JPG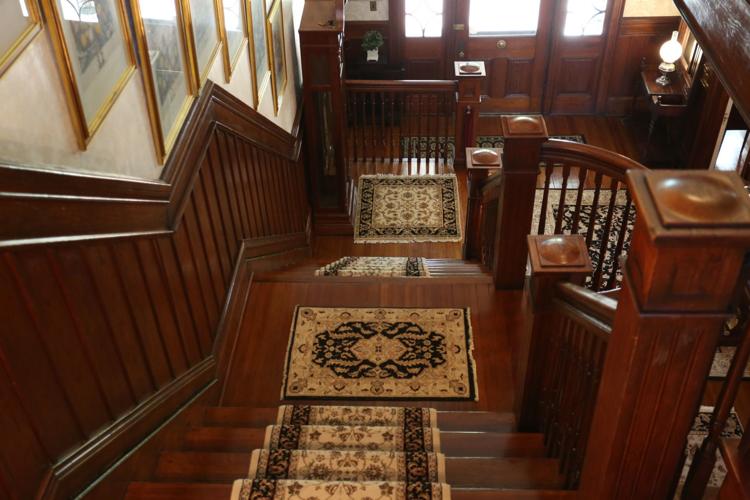 202005xx_lyn_news_avoca43.JPG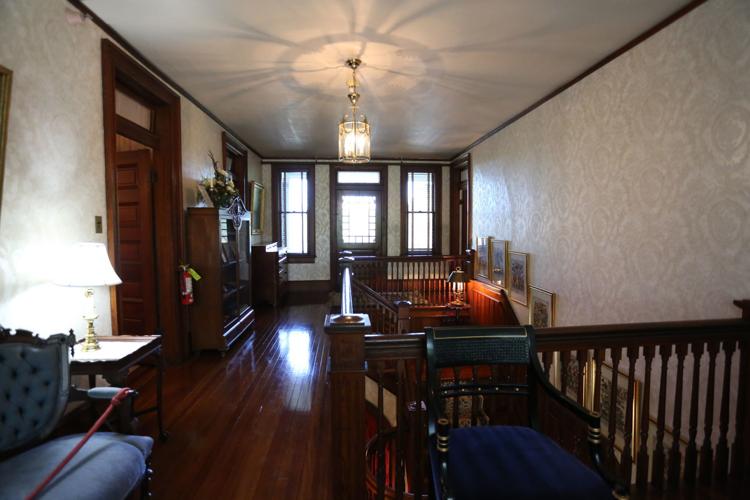 202005xx_lyn_news_avoca45.JPG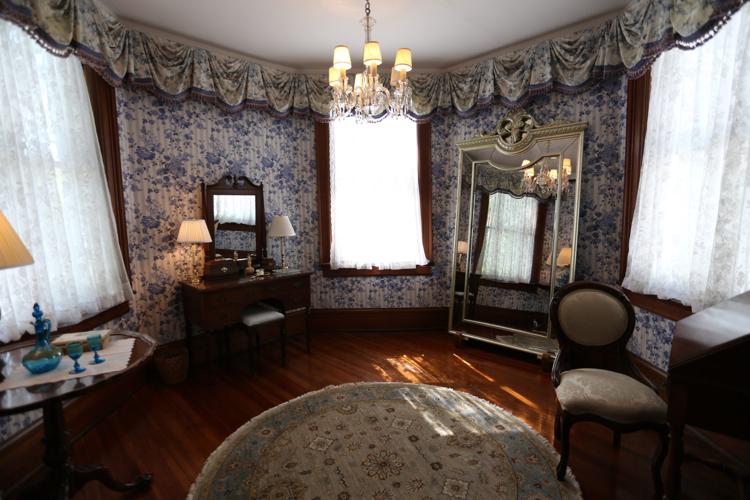 202005xx_lyn_news_avoca46.JPG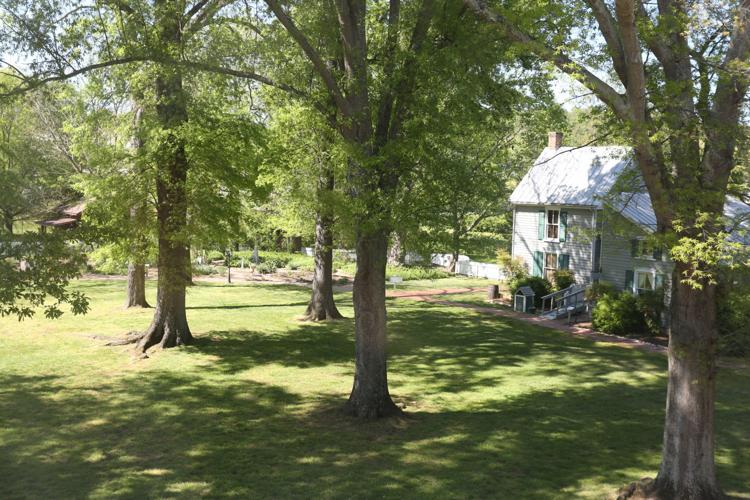 202005xx_lyn_news_avoca47.JPG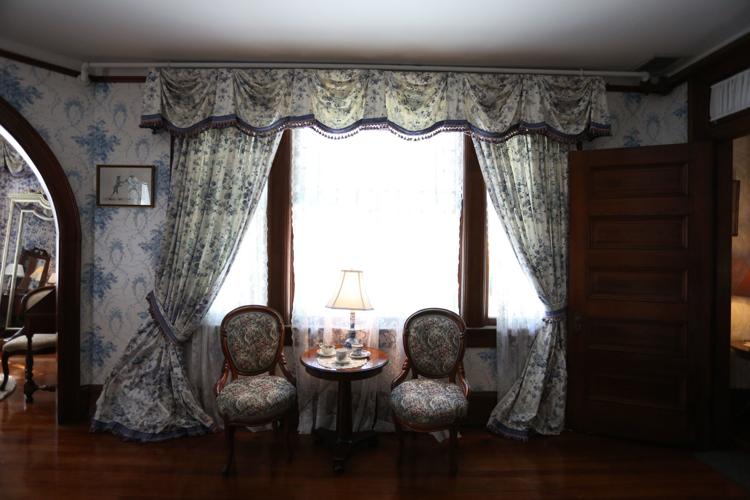 202005xx_lyn_news_avoca48.JPG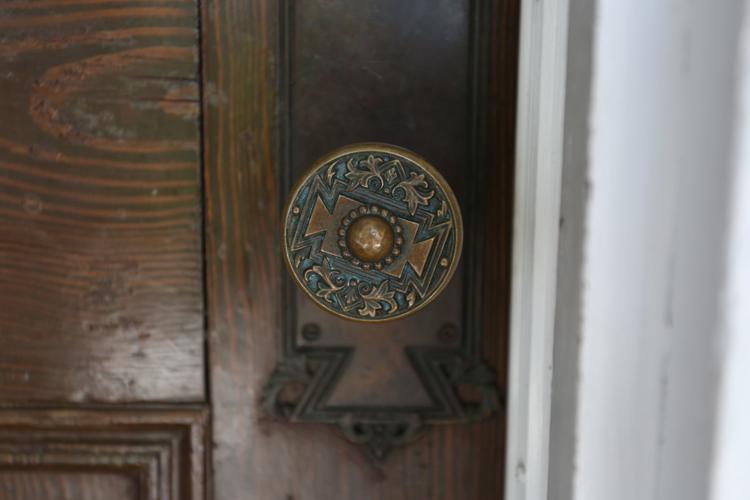 202005xx_lyn_news_avoca50.JPG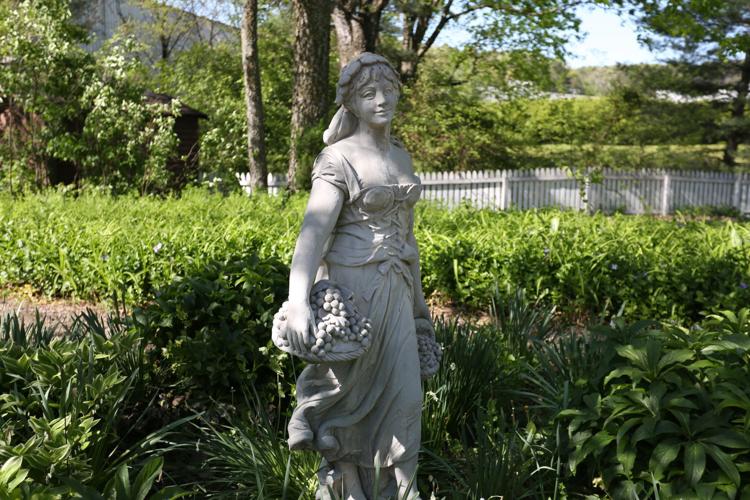 ~~ VERTICAL GALLERY: HIDE TITLES, UP FONT SIZE ~~
Sidener is the special publications editor for The News & Advance. Reach her at (434) 385-5539.