BUCKINGHAM — A chocolate Tastykake served with a hearty dollop of strawberry jelly and butterscotch sugar-water sounds unappealing to the average human, but the soggy dish is a delicacy in the bear world.
"If it's sweet, they like it," said Blair Smyth, district wildlife biologist for the Virginia Department of Game and Inland Fisheries.
He and black bear specialist Janelle Musser spent Wednesday morning hanging bags of the sweet-smelling concoction in traps in remote spots throughout Buckingham County.
Their goal was to trap a female black bear as part of the department's new bear-collaring project, which will allow biologists to track the creatures using a GPS collar.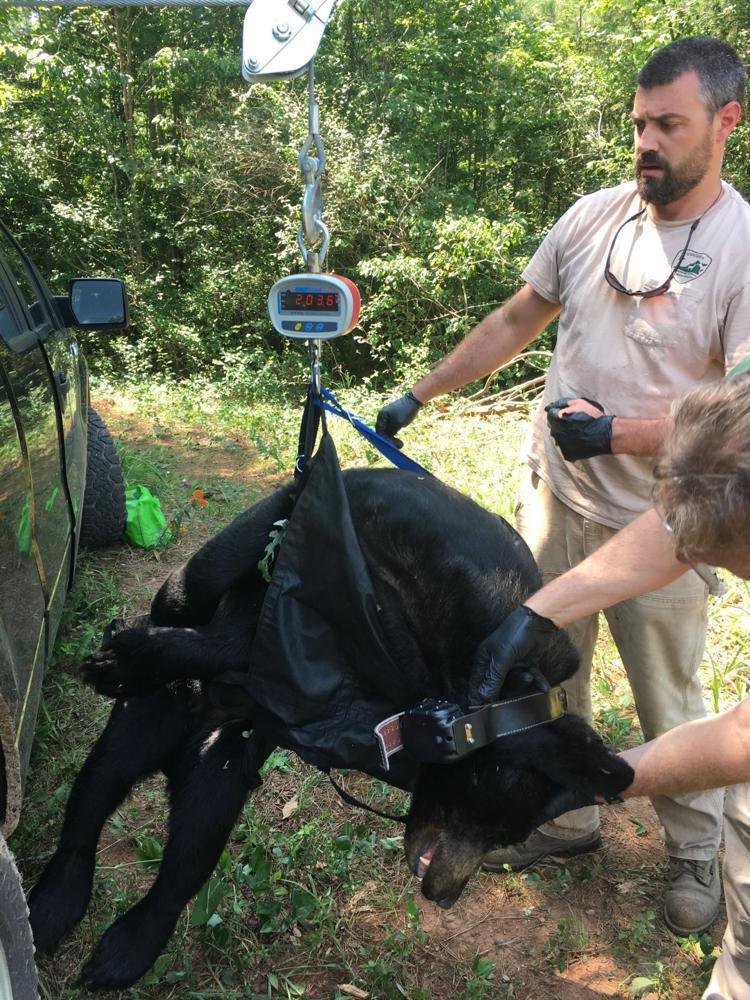 The information will shed light on the area's relatively understudied female bear population, project leader Jaime Sajecki said.
"Now that our populations have been increasing in Southside, we really haven't looked at the dynamics of population as much, or even just looking at what the home ranges of these bears are," Sajecki said in a phone interview last week.
Knowing female bears' movement and denning habits helps biologists pair abandoned cubs with mother bears as part of a "fostering" program, Sajecki explained.
"What's really neat about bears, while they're in their dens [with] the cubs, you can sneak in an extra cub or two depending on how many cubs they have of their own, how old they are, and their experience as mothers," Sajecki said. "They will accept that cub as their own and they would raise it as they would their natural cub."
Sajecki said the fostering program is a healthy alternative to keeping cubs in captivity for long periods.
"They really learn how to be bears," she said.
But finding a good momma-bear candidate isn't easy, and it requires a lot of waiting on the part of people like Musser and Smyth.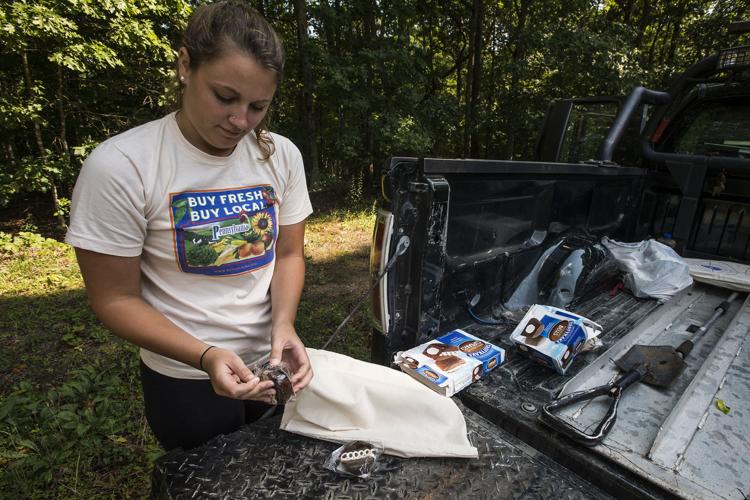 The duo got a few false starts Wednesday morning when they found two of their three traps had tripped overnight.
"I don't see anything big in there," Musser said to Smyth as they anxiously approached one of the long metal traps.
"Yeah, me neither," Smyth replied.
Their paces slowed as they got closer and confirmed their suspicions: no bear.
"Yep, it's a big ugly opossum," Musser said, chuckling.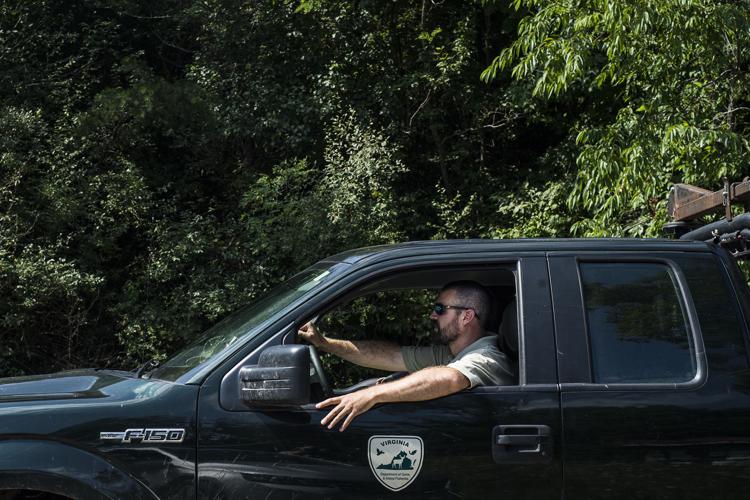 They unsuccessfully tried to lure the disoriented critter out so they could reset the door, so they opted to let him come out on his own.
"It's pretty anticlimactic when you have a closed trap and a opossum," Smyth said as they headed back to his truck.
The third trap's only prisoner was a wily, highly displeased raccoon, who zipped into the trees after some encouragement.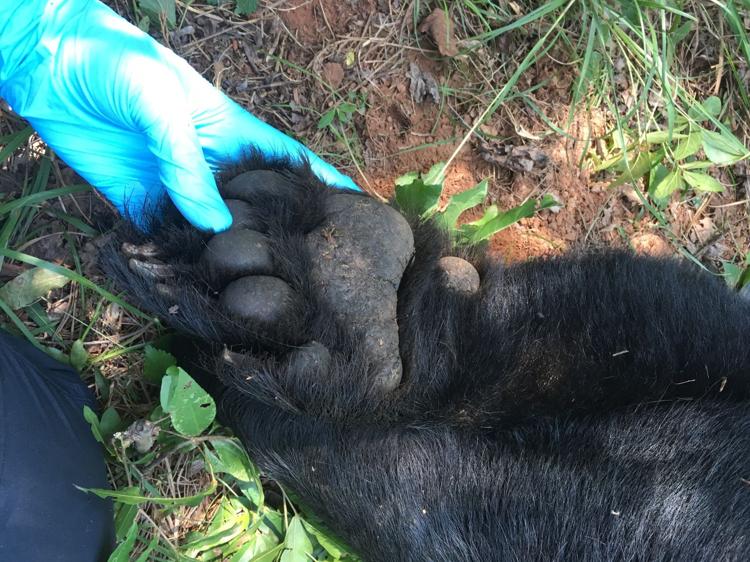 They had better luck last week and managed to trap an appropriately sized female. After giving her a dose of tranquilizers, they conducted a full work-up that consists of measuring her weight, tagging her ear, attaching a $2,500 collar and removing one of her molars — the growth rings help pin down the bear's age.
From there, Smyth said the collars note the bear's location every four hours and upload data to a satellite every three days. The collars also can release from the bears' necks remotely, if needed.
The department plans to collar 10 bears this year and another 10 in 2017, according to a news release.
Sajecki said spreading the word about black bears' importance might make people think twice about hunting them.
"We can't tell people not to harvest them," she said. "We wanted people to know about it and know about how important they are to this program, and maybe take that into consideration."