Tucked at the end of Cabell Street within a stone's throw of the historic Point of Honor mansion is a smaller brick estate unique in its own right.
The house bears a distinctive Y-shape, its front parlor and sitting room projecting forward from the front entryway almost as though the house wraps around guests as they enter.
Matthew and Daniela Tolbert purchased this 144-year-old house in September 2016.
"We feel like we're just custodians of this house that has such a long history," Daniela said. "That is pretty much how we feel — that we're passing through and if we can make it last a little bit longer that's fine."
Named for its architect and first owner R.C. Burkholder, the house's unique shape leaves a polygonal vestibule. Behind it is a hallway with stairs to the second floor and the doorways to the projecting parlor and sitting room.
Behind the stairs was the formal dining room the Tolberts use as a den and behind that is the kitchen and what used to be the cook's quarters, which the Tolberts converted to an eat-in kitchen. Two porches line the sides, once providing the Burkholders' servants with a way to pass discreetly to the front rooms without disturbing the home's inhabitants.
Upstairs, the bedrooms follow the same design, with the space above the polygonal vestibule designed initially as a baby nursery.
The front parlor, with its heavy wood trim and projecting bay window, is where Matthew likes to settle into one of the ornate red chairs and listen to records from the 1940s.
"I wish more people my age and younger are interested in these old houses," Matthew said. "I like to come home and I like to be at home. I like this neighborhood."
The Robert Calhoun Burkholder house was built in 1875 on the west corner of Cabell and B streets in Daniel's Hill but Burkholder would only live in it for less than five years.
"An architect's own home is of especial interest to the historian, as it presumably reflects his personal tastes in a way that no commissioned design ever can," wrote S. Allen Chambers in his book, "Lynchburg, An Architectural History."
Burkholder started out as a carpenter in Lynchburg in 1850. He served as a confederate soldier in the Civil War, and afterward was elected as one of three delegates from Campbell County during the first session of the Virginia General Assembly after Congressional Reconstruction ended.
Burkholder, who died in 1914, was married and had 10 children, eight of whom survived into adulthood. Daniela thinks this may be one of the reasons he only lived in the Cabell Street house for a few years — it was too small for his family. The city's growth also meant the Y-shaped house that once was in the country soon was enveloped by the city. Burkholder moved further out on Rivermont Avenue to what then was farmland.
Daniela pointed out that Dr. George Cabell's Point of Honor mansion, just a stone's throw from their home, was built so its owner could get out of the city.
Daniela tried to find the original plans for the house, but there really aren't any remaining. Burkholder, she said, let his children play with his plans, and later many of them were lost when the shed he stored them in burned.
A family called the Shaners owned the house around 1900, Matthew said. The large concrete block carved with that family's name sits in the front yard. Matthew said it is a stepping stone, used for helping a rider mount his horse.
Then the Fergusons lived in the home for a while but, after that, the house changed owners quite a bit. It became a rental property and spent some time vacant and boarded up.
To the Tolberts, preserving such a home was a large, but important undertaking.
"History is important and that's why preserving these homes, there's good and there's ugly things that happen in this neighborhood, but even back then, they worked together for a common goal: they built beautiful homes," Daniela said. "They don't build them like this anymore because they took pride in everything they did."
On a recent fall afternoon with their children playing in the large tree out front, Matthew and Daniela talked about the sense of community along that stretch of Cabell Street.
"A good surprise was how friendly the neighborhood was, and how our kids are able to have a lot of grandparents and friends here and are able to kind of experience life like we got to experience when we were kids," Daniela said.
Matthew described the Cabell Street neighborhood as a front yard kind of place, where neighbors sit on their porches and visit, whereas in the Tolbert's former neighborhood on Timberlake Road, neighbors tended to spend their time in fenced-in backyards and didn't really get to know each other.
"This is the way it used to be," Matthew said, adding he got to know more neighbors in two weeks of living on Cabell Street than he did in five years of living off Timberlake Road.
"People lived out on their front porches. They knew their neighbors. The way they build neighborhoods now is to seclude yourself. You have fences up everywhere and you spend time in your backyard. This is the way it could be still."
This tucked away neighborhood is one of those where few would venture without a reason to be there and yet, it's so close to downtown that the Tolberts can — and do — walk to shows at the Academy theater or get dinner at The Water Dog.
Around them, the neighborhood is undergoing change as homes are being restored and apartments are under construction in a former industrial building at the end of the street.
"Most of the homes down from us were empty and just falling apart and so that's the biggest change to see those being worked on and people moving in," Daniela said.
The Tolbert's 3,200-square-foot home was among those suffering from neglect. The couple walked through the home just once before deciding to buy it. They didn't know much about its history then.
The kitchen cabinets were falling apart, Daniela said. An ancient washer and dryer had been crammed in the downstairs bathroom and basically walled in. Someone had started the process of removing old wallpaper but stopped when they no longer could reach, so shreds of it dangled down around the stairs. And the house reeked of cat urine.
"It was scary to take on a big project," Daniela said. "It was the biggest and oldest house we've ever worked on so we didn't quite know what to expect. … You look at the pictures and you're like 'What were they thinking?'"
The Tolberts fixed up the basement to live in as they slowly worked their way through repairing and restoring the rest of the house.
"When we got this, everything had been stripped out," Matthew said. "We had no fireplaces or anything that was original."
The original kitchen was small and abutted a cook's quarters running along the back side of the house. The couple busted out the wall separating the kitchen and the quarters, giving more space to the kitchen to create an eat-in kitchen where Daniela also homeschools the children.
"Behind this wall there's actually a fireplace," Daniela said, pointing to a wall that separated the kitchen from the den. "I thought it was beautiful behind that but beneath it in the bottom part of it, they blocked it in with blocks and it wasn't very pretty. It was supporting the structure, so we couldn't do anything about it. We had to cover it back up."
Matthew traded an old car to get the floors refinished. He said the couple knows an electrician, a plumber and others through their church who have helped them along the way.
When the couple updated the upstairs bathroom, Matthew said they discovered a newspaper clipping collage beneath the wall from the 1960s. The couple walled it back over for some future owner to discover decades down the road.
The workmanship in these old houses is amazing to Matthew. He commented about how the wood comprising its rafters is bigger than 2x4 boards used in modern construction and, almost 150 years later, that wood remains completely straight and held fast.
"I think that's why I like this house so much," he said. "I like older cars. I like older music, stuff that isn't around anymore. I don't like cookie cutter."
The couple shops on Facebook's Marketplace to find furniture that fits in such a grand home. For instance, that's where they found the formal red velvet chairs and sofa in the parlor that add a little Gothic feel.
In the side yard, Matthew planted dozens of different kinds of irises and is awaiting the bounty of fresh flowers come spring.
Restoring the exterior porches is underway on the house now. Matthew said he recently found a carpenter willing to do the work of cutting the ornate spindles framing the side porch, since the pattern can't be purchased at hardware stores.
"There's still people out there who take pride in their work but they are hard to find," Matthew said.
Still, there are projects in each room to tackle but the Tolberts are quite comfortable in their home.
"We're going to enjoy this house while we're here," Matthew said. "It's just a really cool house that we want to try and bring back."
With its unique shape and proximity to Point of Honor, Matthew said it took some getting used to when people would stop to take photos of their home.
Daniela enjoys showing people her home and sharing with them its history.
"We're just taking care of it right now but someone else will come along and take care of it later on," she said. "Hopefully it will be here for a while."
Preserving a piece of Lynchburg's architectural history
Tucked at the end of Cabell Street within a stone's throw of the historic Point of Honor mansion is a smaller brick estate unique in its own right.
The house bears a distinctive Y-shape, its front parlor and sitting room projecting forward from the front entryway almost as though the house wraps around guests as they enter.
Cabell Street 02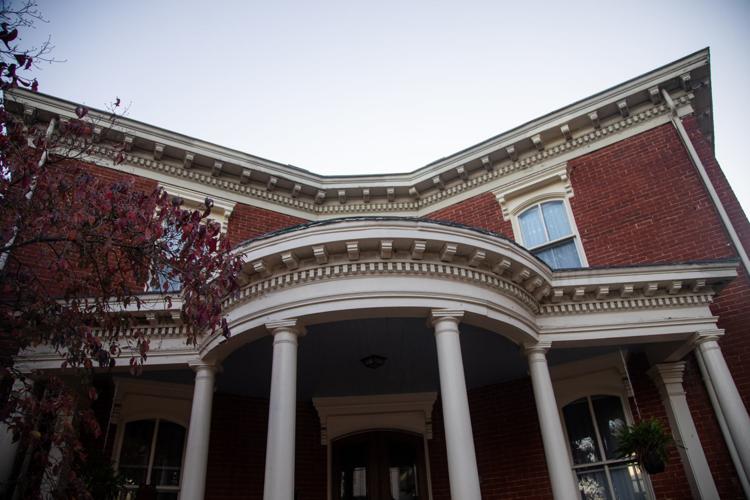 Cabell Street 01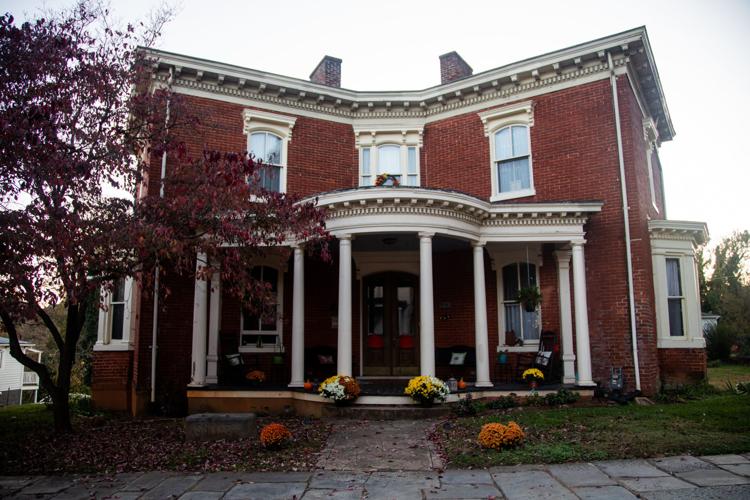 Cabell Street 03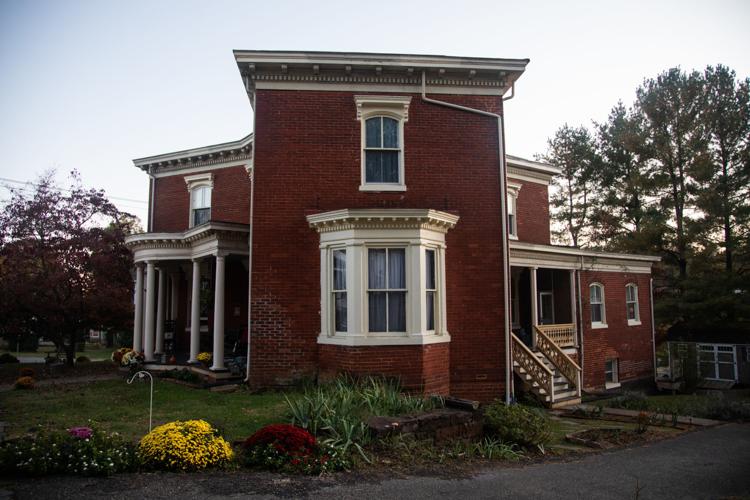 Cabell Street 04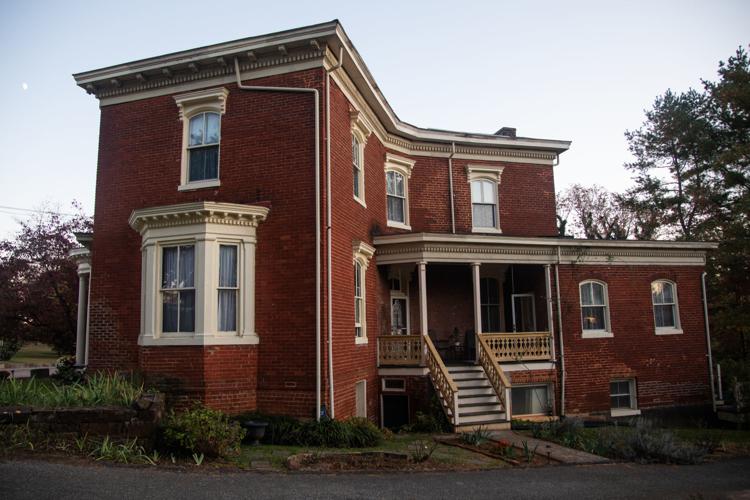 Cabell Street 05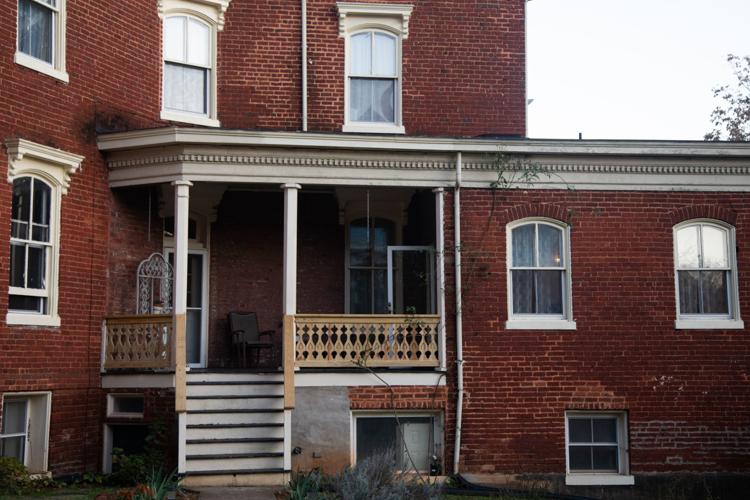 Cabell Street 07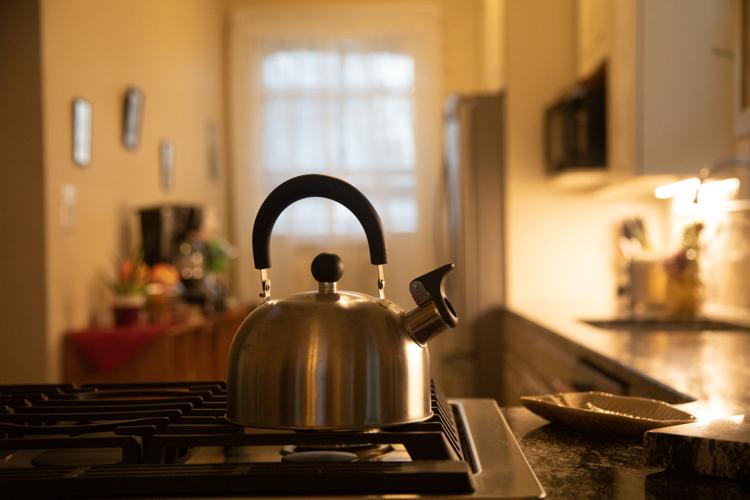 Cabell Street 08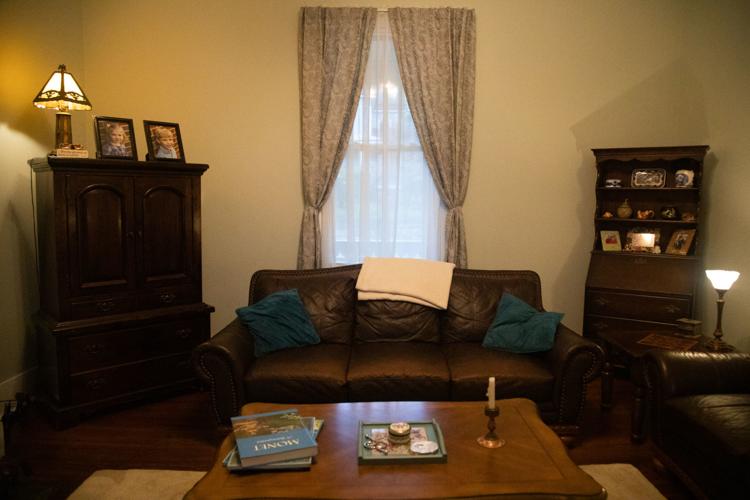 Cabell Street 09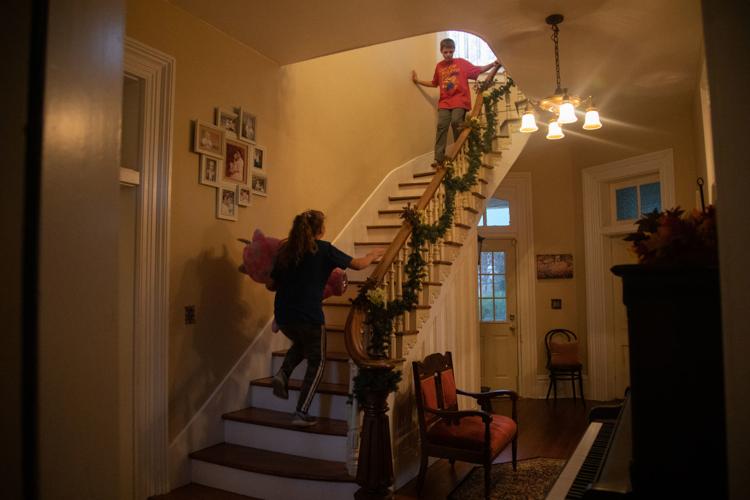 Cabell Street 10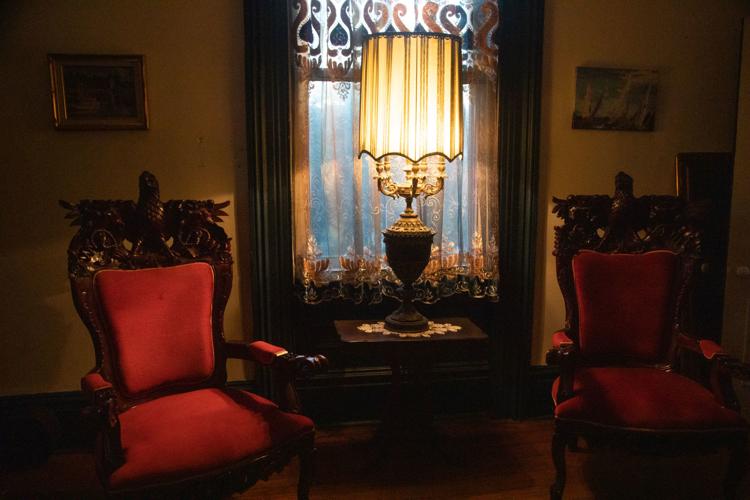 Cabell Street 11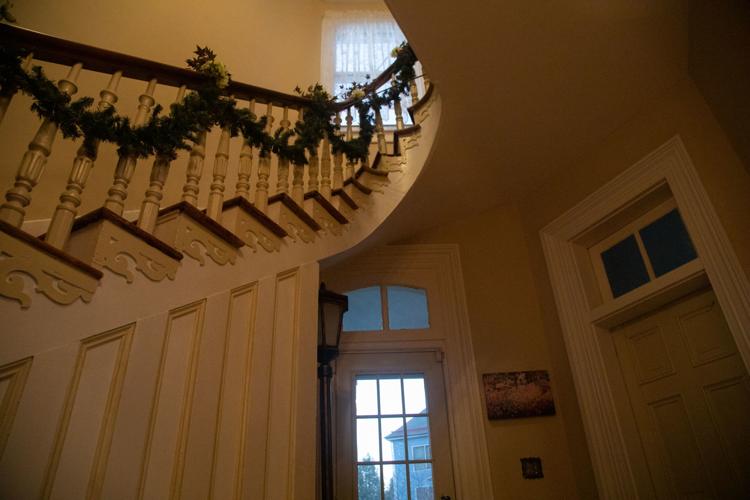 Cabell Street 12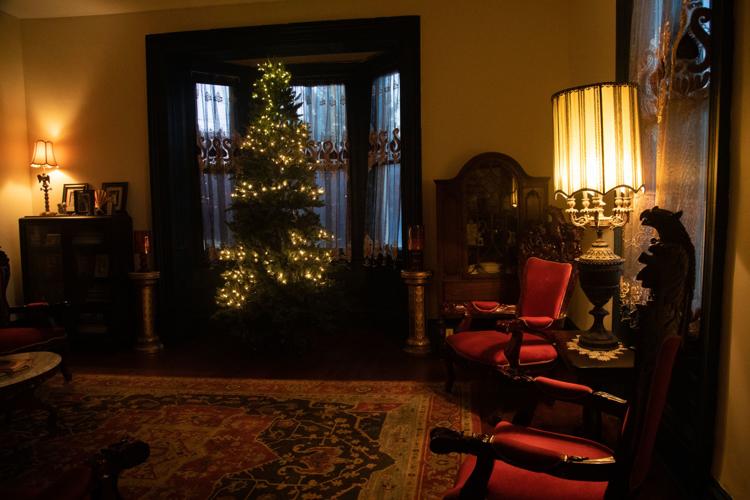 Cabell Street 13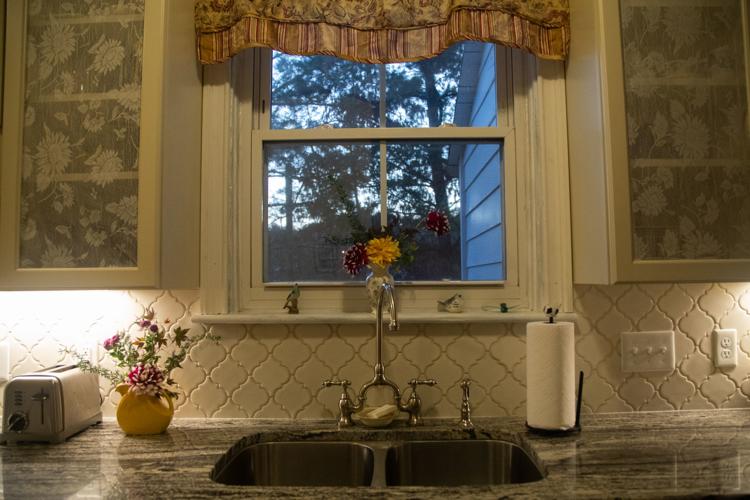 Cabell Street 14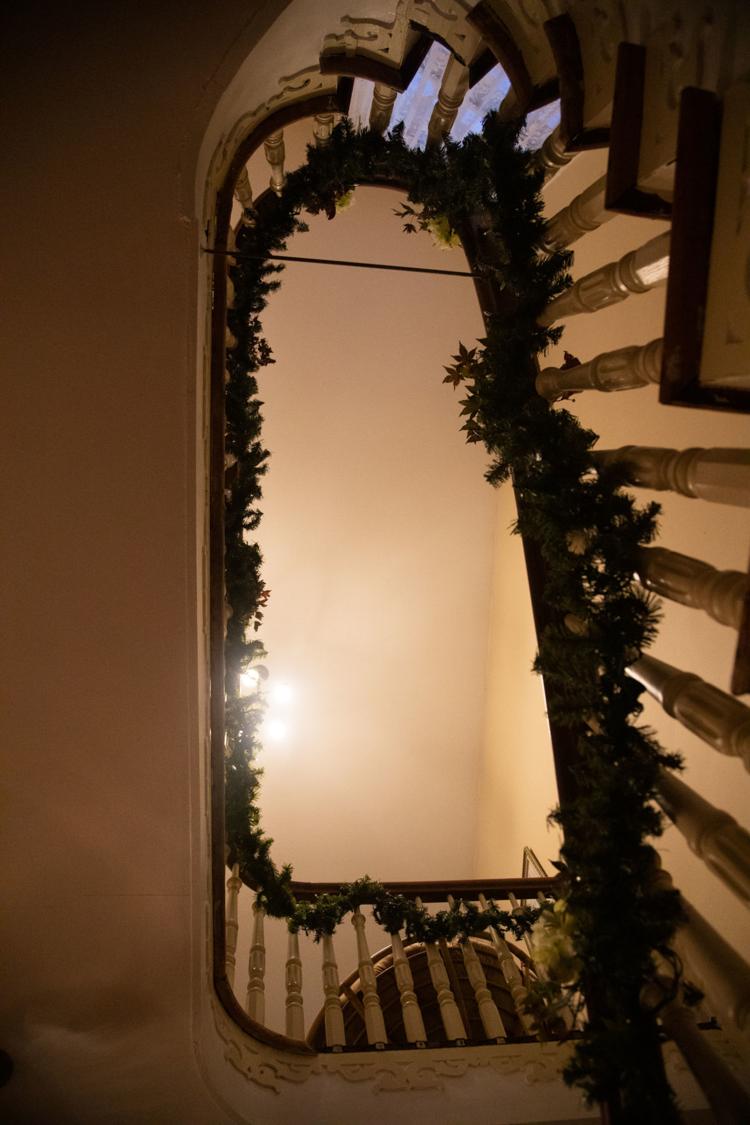 Cabell Street 15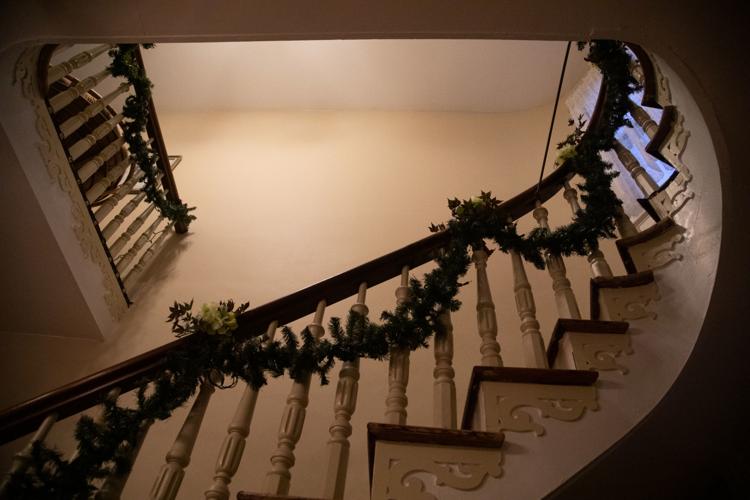 Cabell Street 16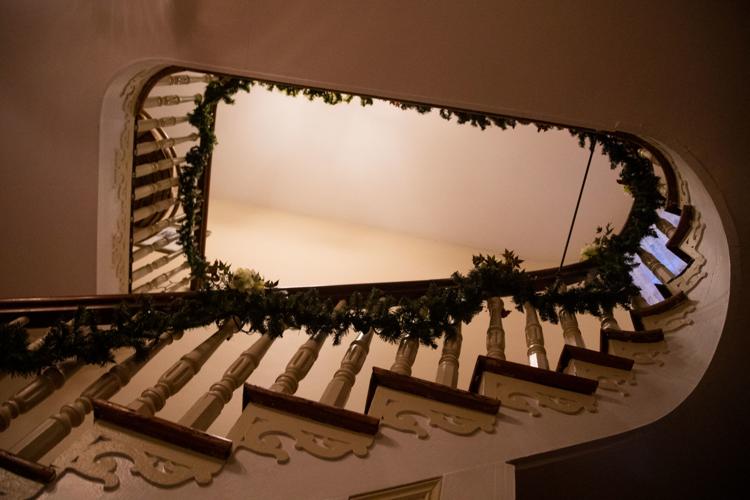 Cabell Street 17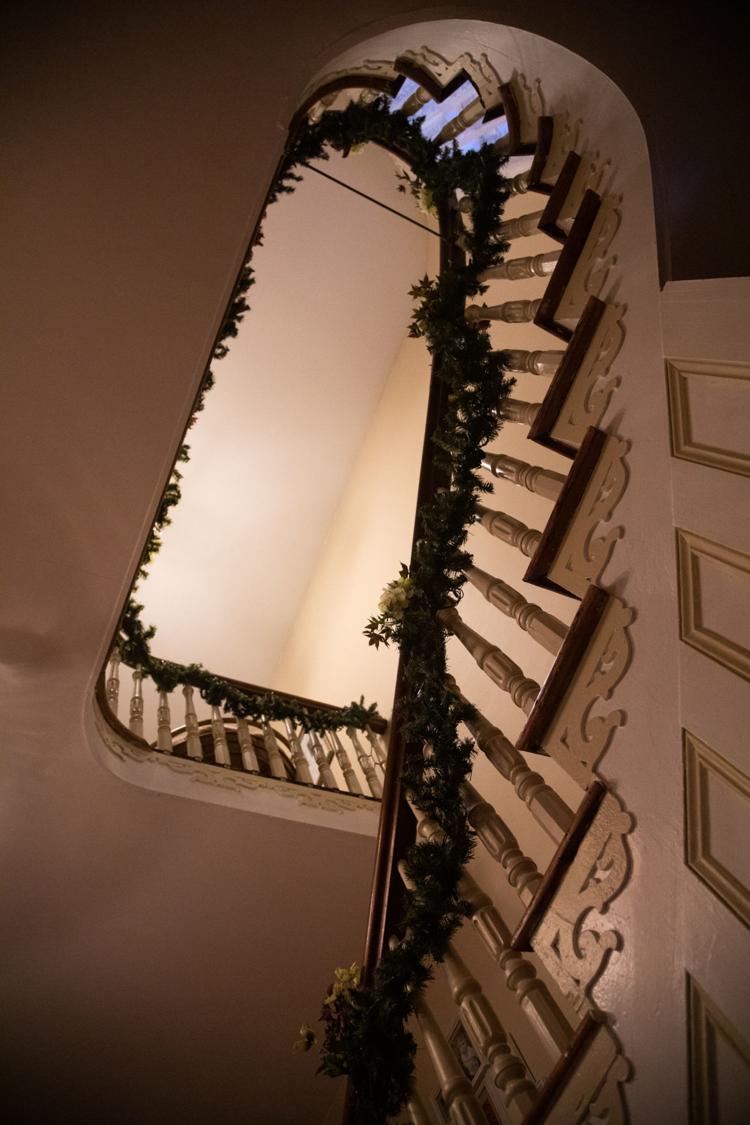 Cabell Street 18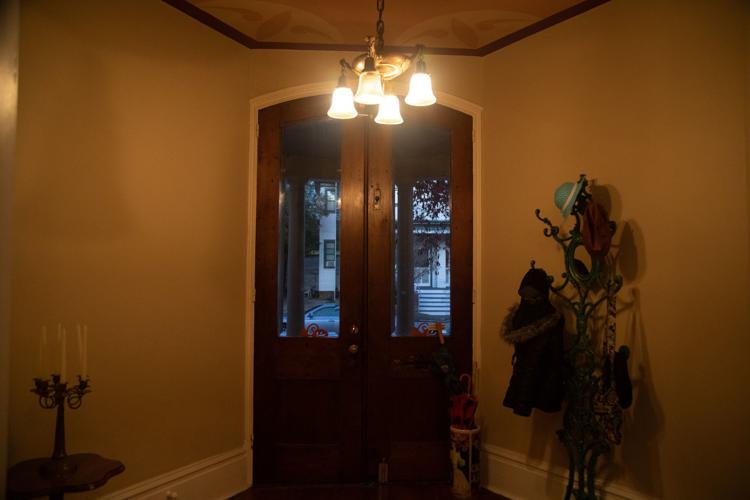 Cabell Street 19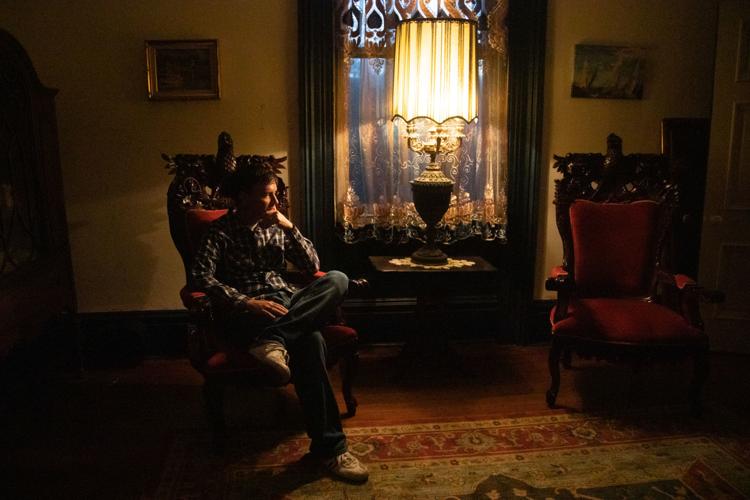 Cabell Street 20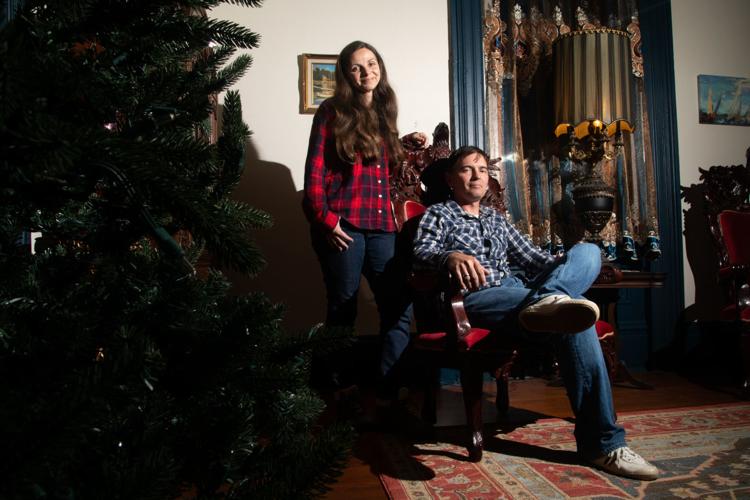 Cabell Street 21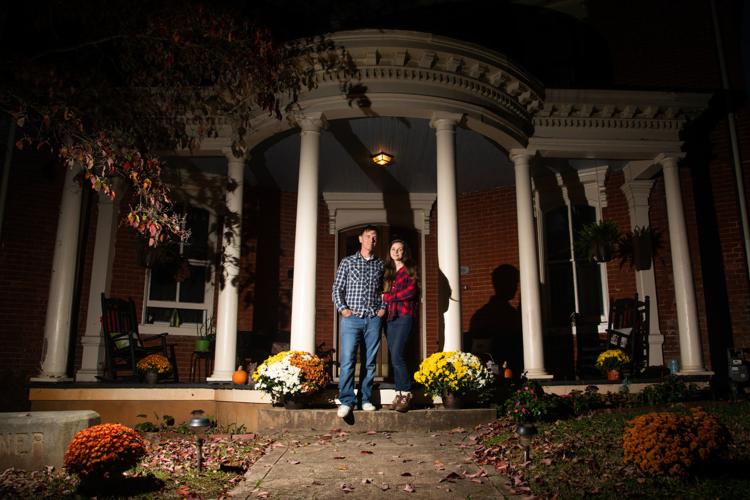 Cabell Street 22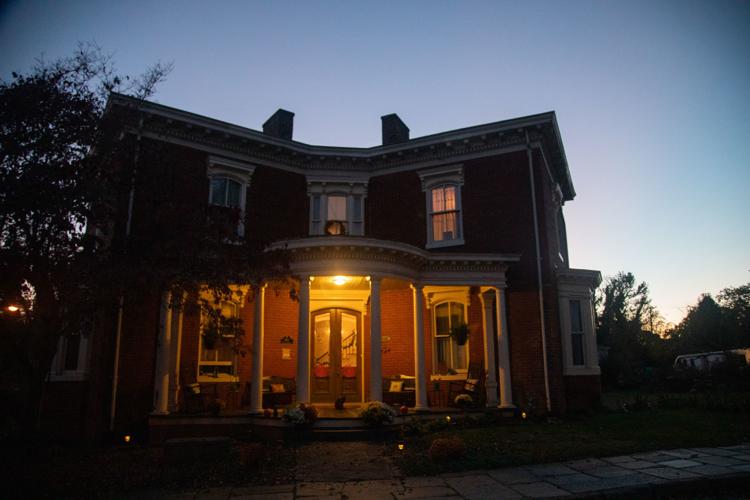 -- VERTICAL GALLERY: HIDE TITLES, UP FONT SIZE --
Sidener is the special publications editor for The News & Advance. Know a house that should be featured? Reach her at (434) 385-5539.