Lauren Barnes and Maria Hayden walked through the Dewitt Cottage on the HumanKind campus Monday, peering into different rooms, imagining women and babies connecting and growing together there in 2019 and beyond.
The two will call the cottage home for the nonprofit they lead, The Motherhood Collective (TMC).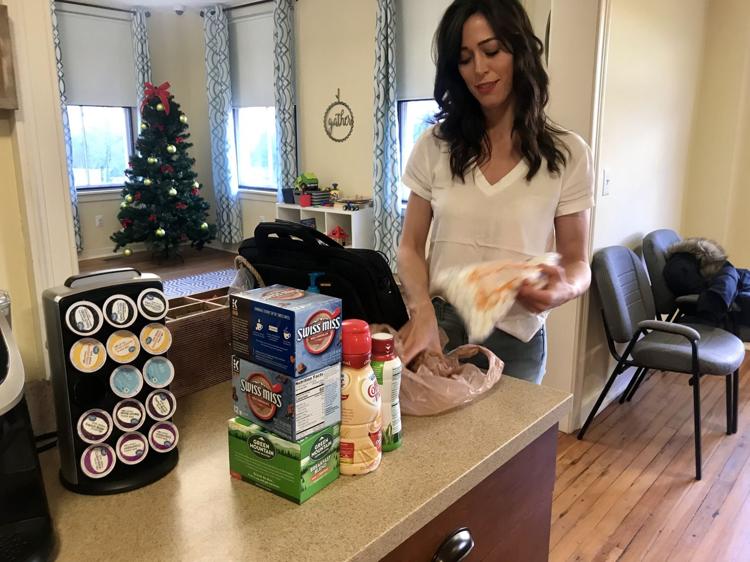 The nonprofit formed in Lynchburg in 2012 to equip and empower women from preconception to postpartum using evidence-based education — the concept education and learning should be based on research and studies — and social support.
Its new location on Linden Avenue comes from a recent acquisition in an effort to join forces between the two nonprofits.
"One of the biggest ways this helps us is it gives us a home but also it broadens our collective impact," Barnes, the executive director of TMC, said.
Prior to the union, TMC was operating out of Mosaic Church on Memorial Avenue, the Miller Center on Grove Street, West Lynchburg Baptist Church on Memorial Avenue and Wyndhurst Counseling Center on Hexham Drive.
After Mosaic decided to not renew its lease, TMC began a search for its own location to hold programming and office hours.
After an article ran in The News & Advance in May, HumanKind approached TMC about joining forces to offer greater services to educate, equip, and empower individuals and families in the community.
TMC now will fall under HumanKind's programming, fundraising, financial support and nonprofit status.
All programming will be held at HumanKind after the New Year with the exception of the NICU Support Group, which will be held at Virginia Baptist Hospital, and is for women with premature babies.
"Humankind serves a part of the population that we really desire to be more active in," Barnes said. "Our peer-to-peer support groups are our niche and it's a beautiful offering to watch the community surround each other."
Ashleigh Karol, director of communications at HumanKind, said there will be no duplication of services.
HumanKind offers a variety of programs for families and children including Little Wings, a preschool; Healthy Families, a home visiting program; and the Child Care Resource Center, which offers support and education to parents and early childhood educators.
Ashley Graham, director of family and children services, said none of these offer the kind of peer support opportunities TMC does.
"We know that is critical to build family support," she said. "If we have one place, one phone number for any parent in the community to call and share what their needs are and we can connect them, it makes it so much easier for the community and for families to access that support."
TMC currently doesn't offer home services and always is in need of counseling services for its participants and this is where HumanKind can fill in the gaps, Barnes said.
"We have always been referring to each other and this eliminates a barrier when it comes to just knowing where all our services are," she said.
The partnership becomes official Jan. 1, and TMC will begin redecorating its new home for future outreach and gatherings.
"The heart and environment will be the same but it might look a little different," Maria Hayden, director of operations for TMC, said.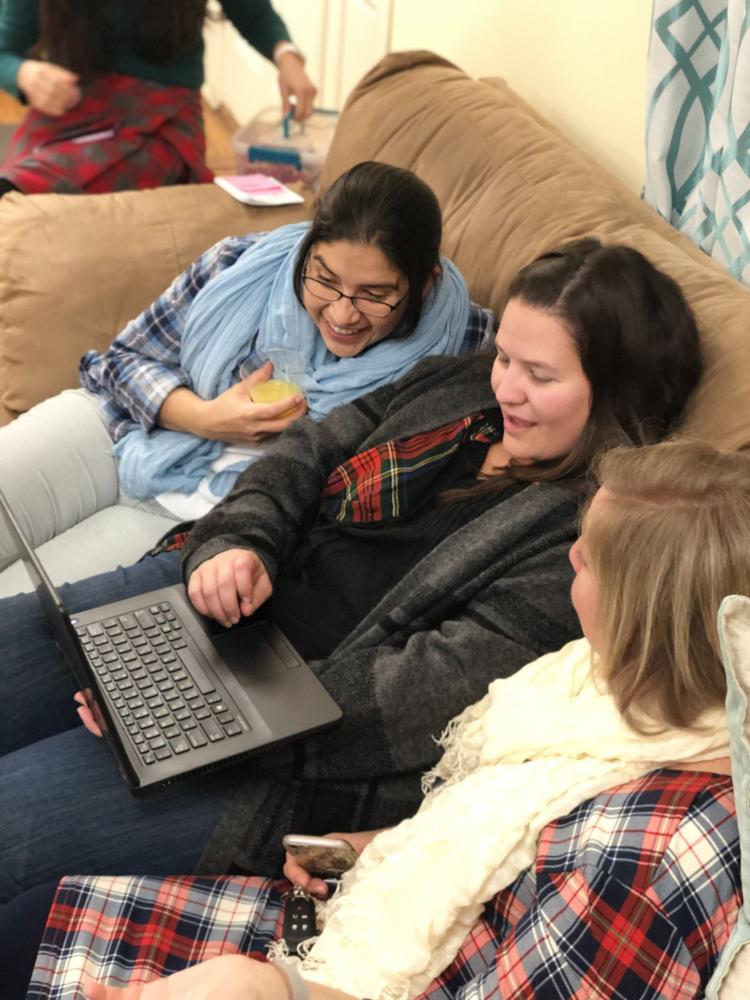 HumanKind is passionate about maintaining TMC's mission and nothing will be lost in the acquisition, Barnes and Hayden assured.
"We aren't coming under the umbrella and then losing everything we've worked eight years to achieve," Barnes said. "They have every desire to come under and uplift that and help it flourish."
TMC is run mostly by its leadership team of 30 women. Barnes and Hayden will become paid staff members of HumanKind. The nonprofit serves about 300 women per month in person through its programming, which includes walks, support groups, playgroups and panel discussions with perinatal and pediatric providers. Thousands more women from outside the area tune in online to view the discussions, Barnes said.
She said the news has been met with tremendous community response and with people wanting to know how to get involved.
"It was a pleasant surprise," she said of the response. "We are excited about the extension of services to more people. This partnership makes absolute sense."
"We are two organizations trying to help similar populations and we realized we're stronger together," she said.