From the archives: The early years of E.C. Glass and Heritage high schools
E.C. Glass history reaches all the way back to Edward Christian Glass, superintendent of Lynchburg Schools from 1879 to 1931. In 1920, Lynchburg Public High School on Park Avenue was renamed E.C. Glass in his honor and has been a focus of civic pride ever since. A new school opened at its current site, on Memorial Avenue, in 1953. A caption on a picture from 1955 called it the city's most expensive building.  
Heritage High School began as a result of a hotly contested annexation. The school that blended students from Lynchburg and Campbell County started at Sandusky Junior High before moving into its new building -- on the site of the former Brookville High School (later Brookville Middle School) -- in 1977. Nearly 40 years later in October 2016, the Heritage High School community dedicated a new school building off Timberlake Road; see photos of the new Heritage High here.
1910s Old E.C. Glass High School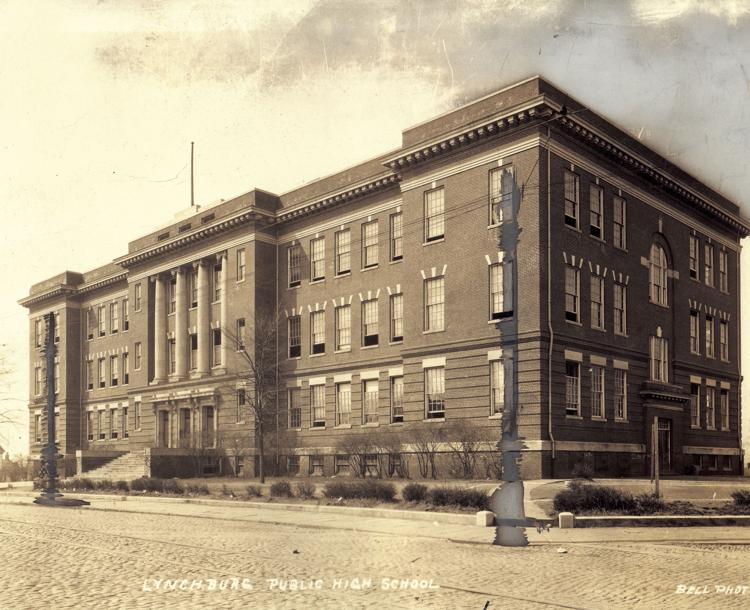 1933-06-12 Graduation program
1938 National Honor Society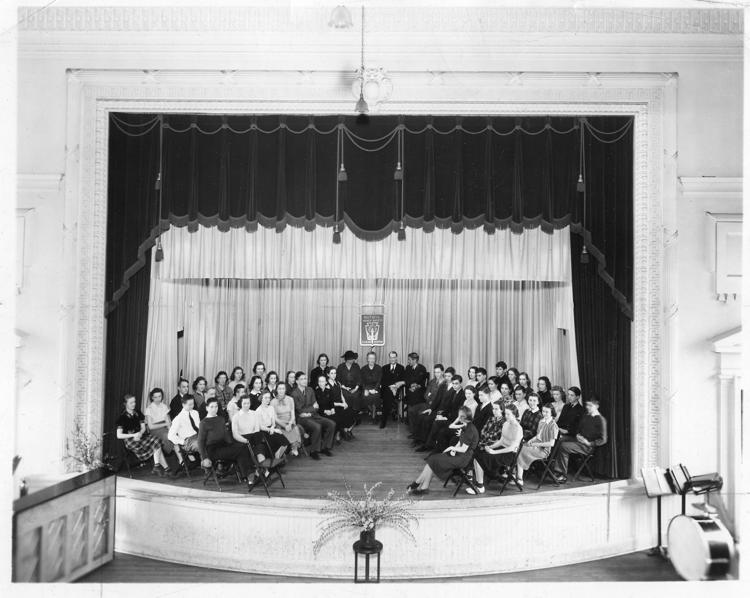 1939-10-23 Stadium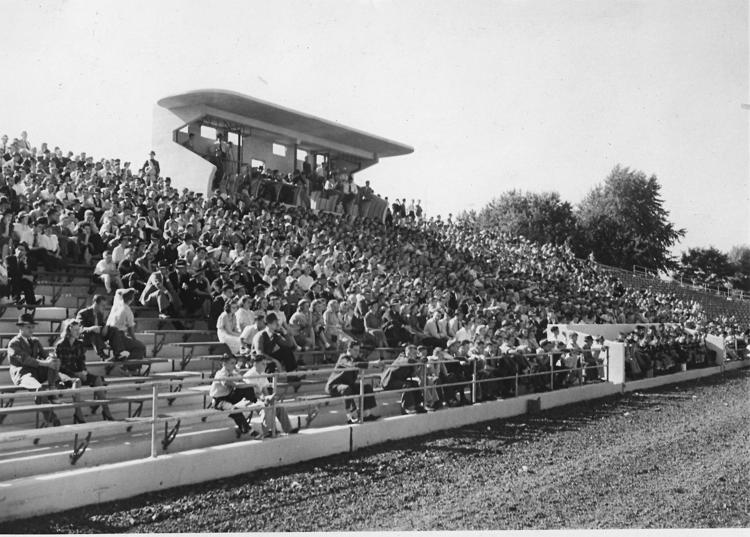 1951-07-20 Construction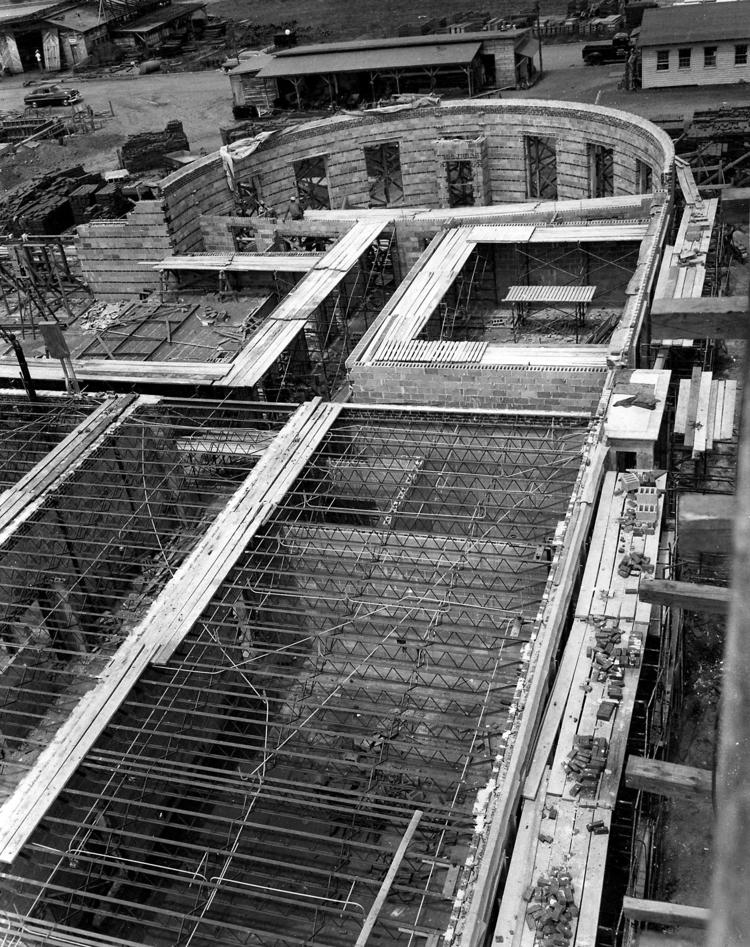 1951-07-20 E.C. Glass High construction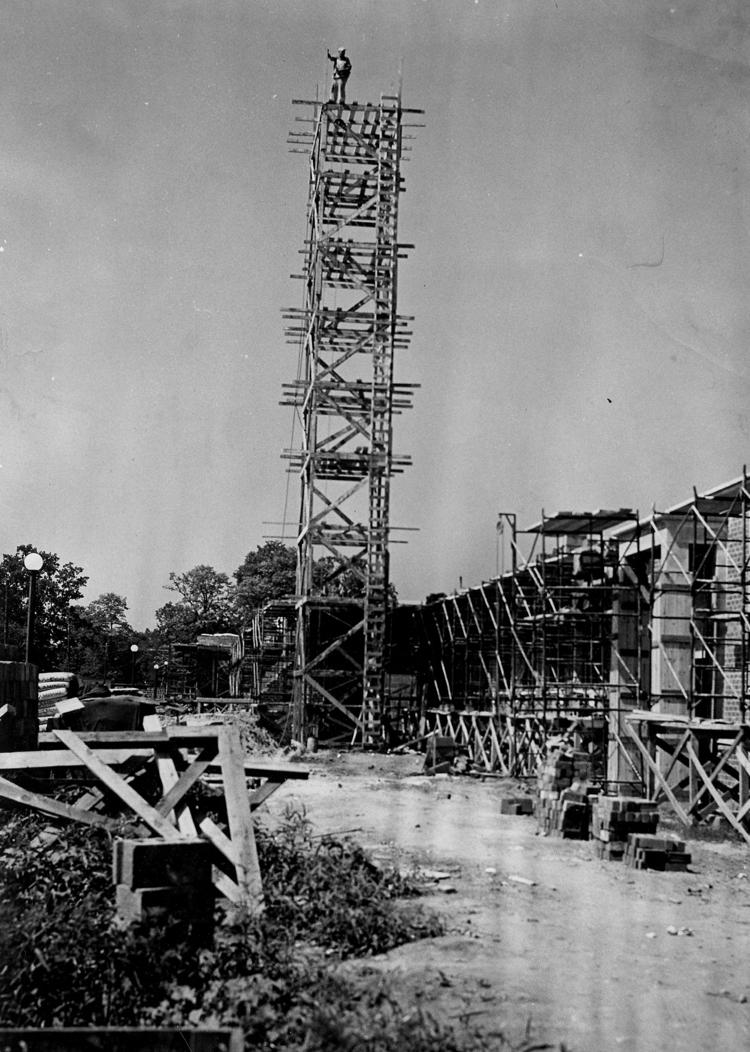 1951-07-20 Fire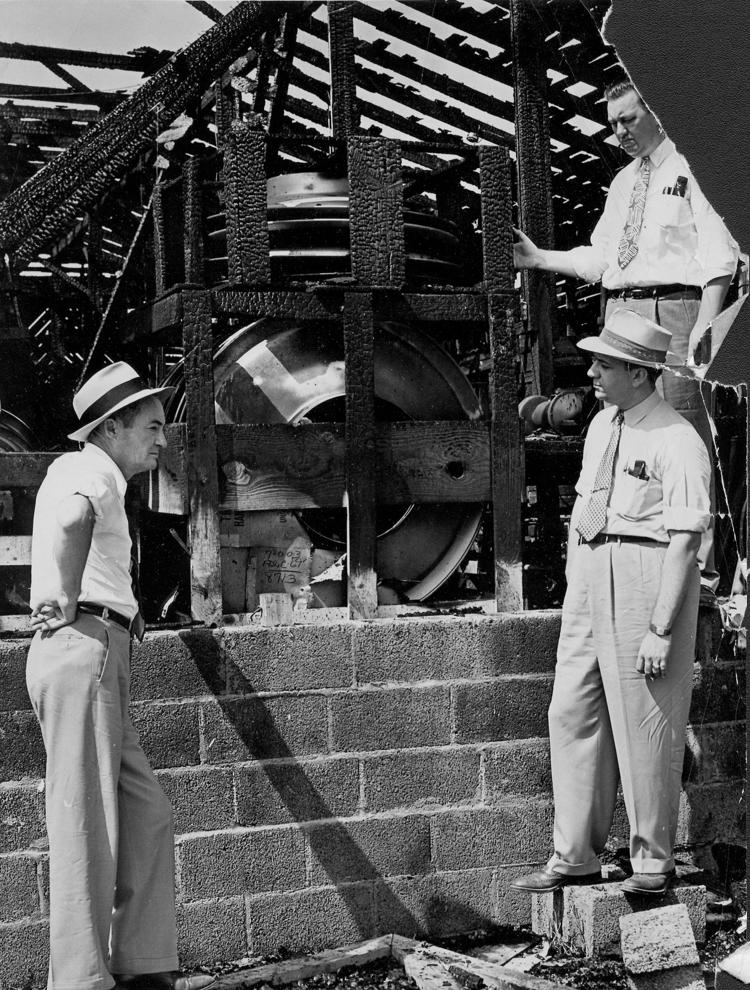 1952-01-21 E.C. Glass High School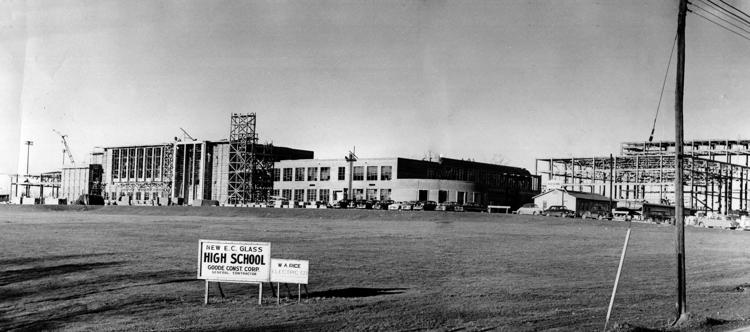 1953-02-20 Cornerstone
1953-07-19 Auditorium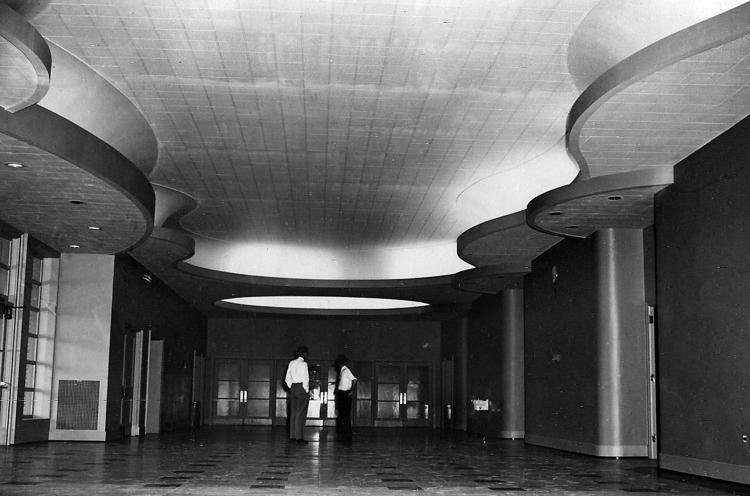 1953-10-02 Program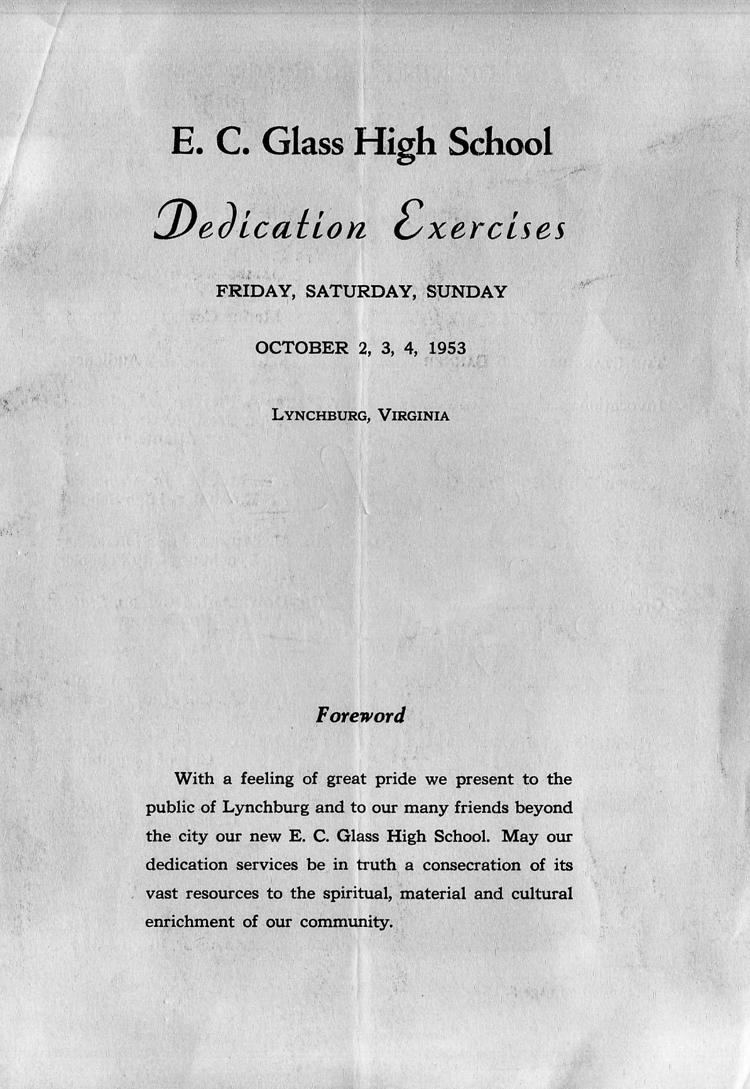 1954-08-27 E.C. Glass High School
1955-04-19 Flagpole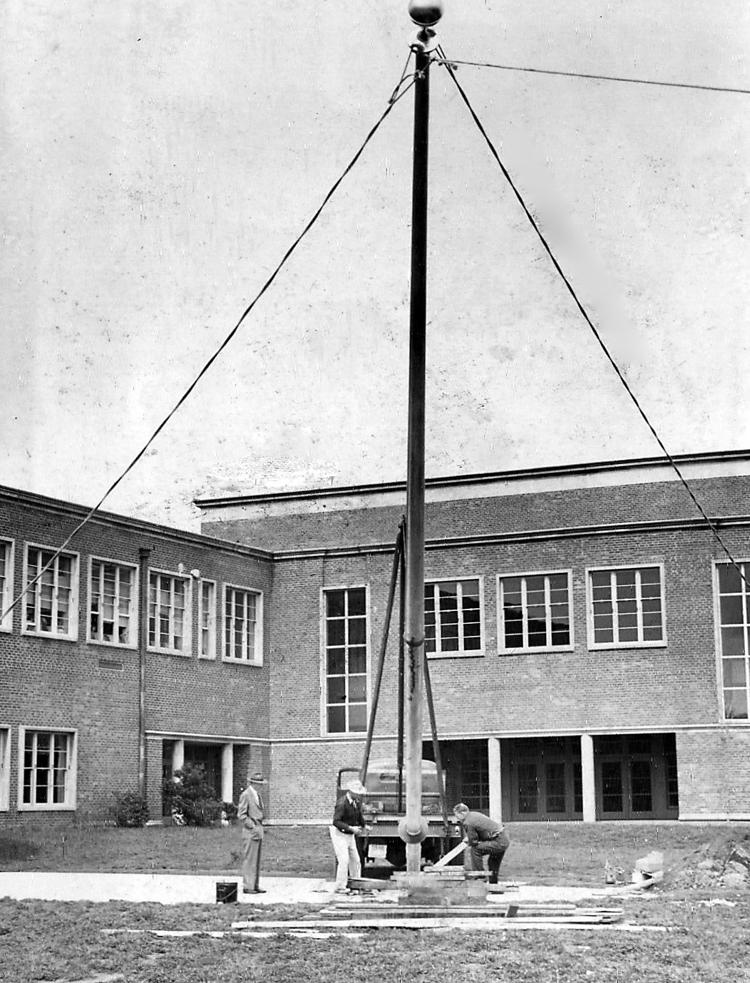 1960-01-14 Gift to High School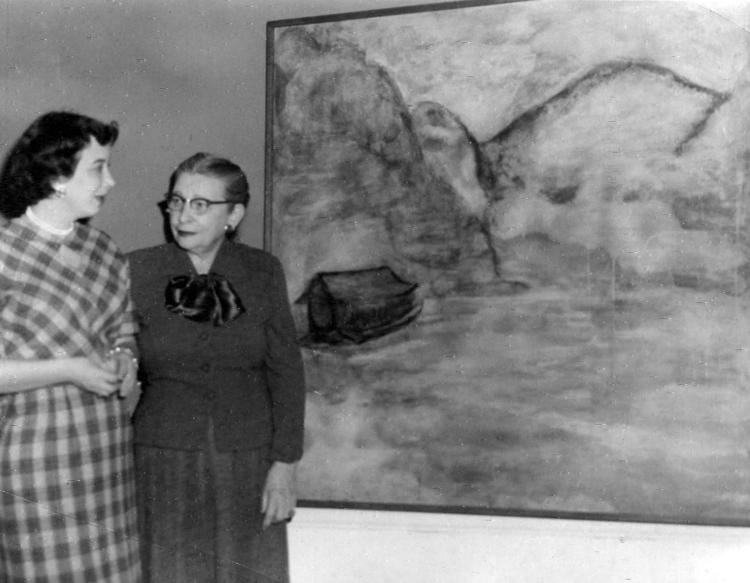 1960-08-28 reunion2.jpg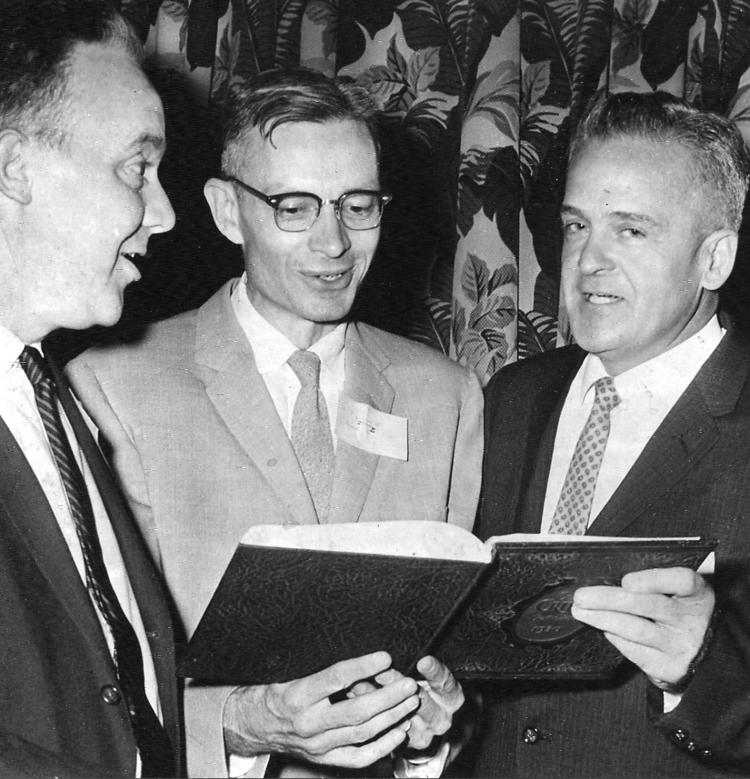 1960-08-23 Glass reunion30.jpg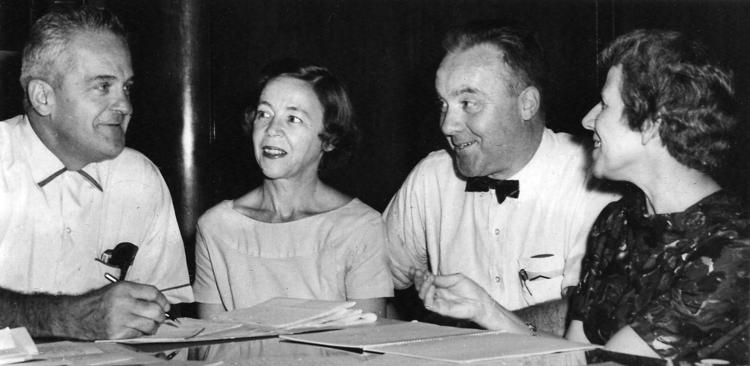 1961-09-01 Glass Faculty Feted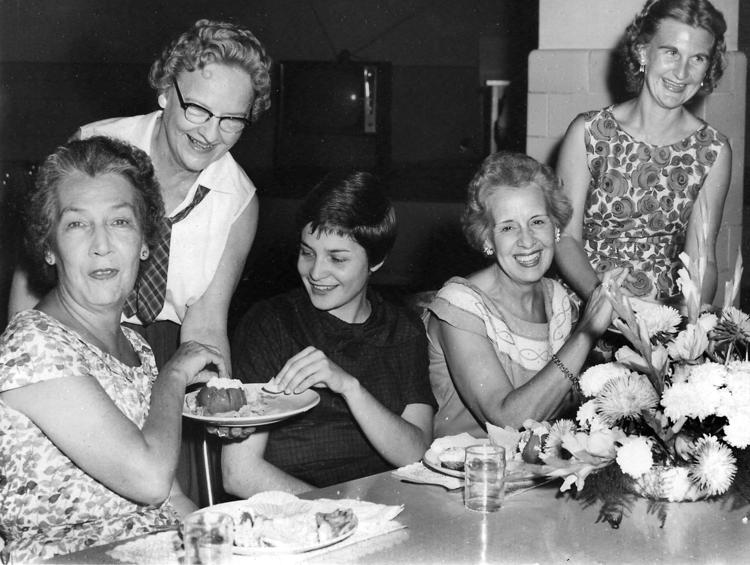 1961-09-14 In Glass Night School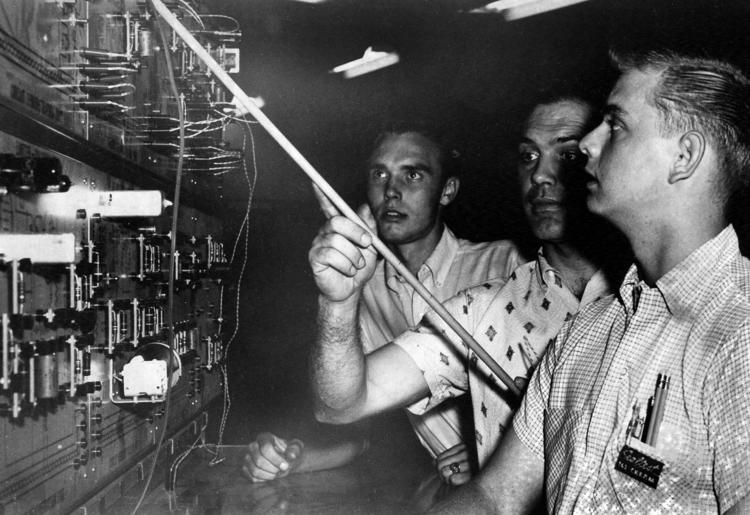 1961-09-14 Keeping Glass Shipshape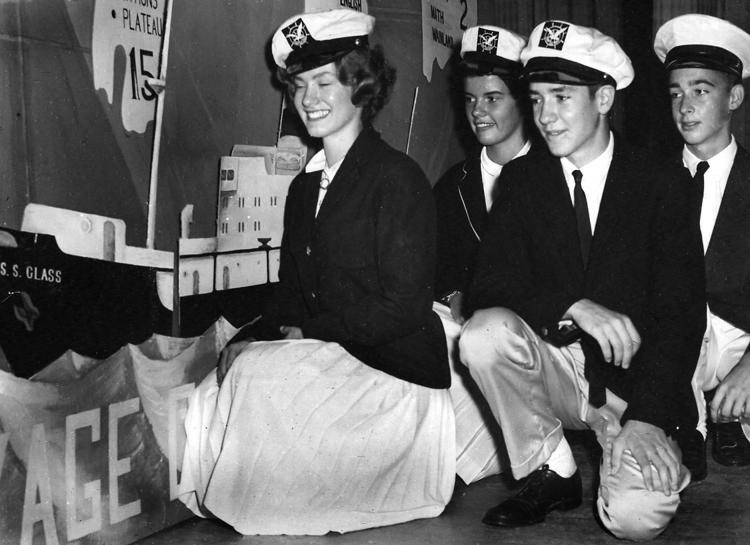 1961-09-15 Makeshift Classroom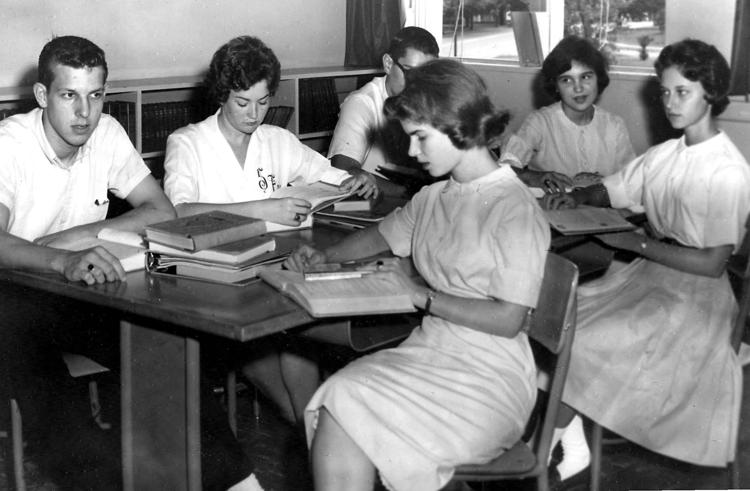 1961-09-28 Publication Powwow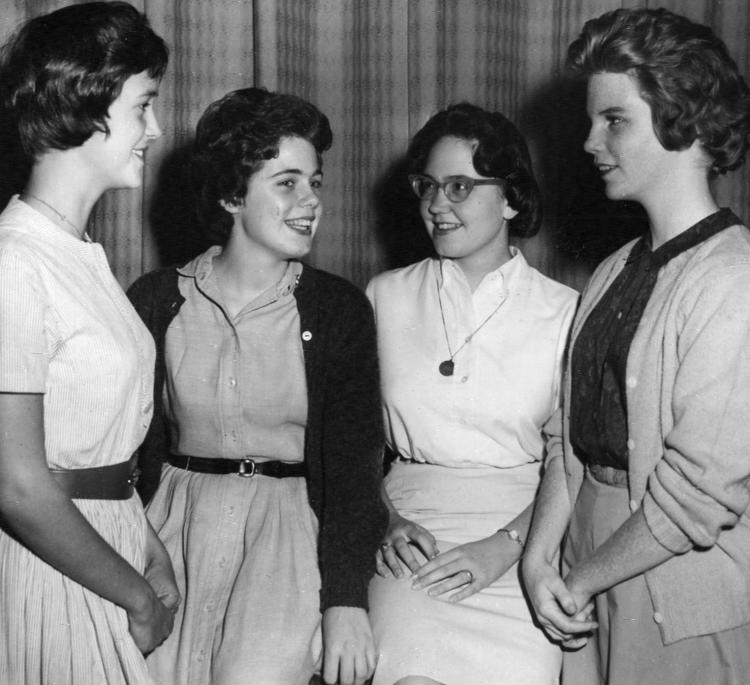 1961-11-23 Play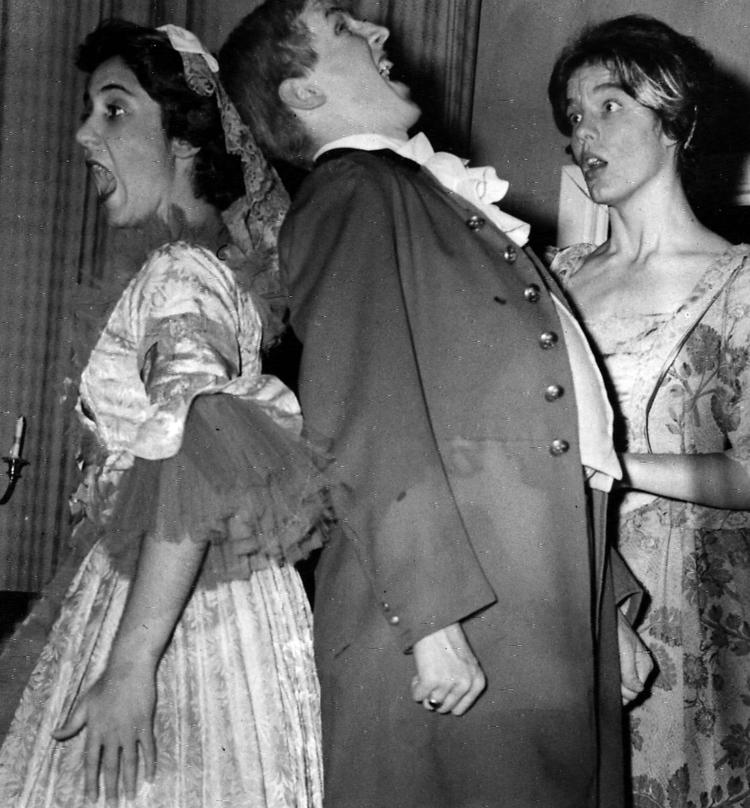 1962-01-29 Breaking Color Line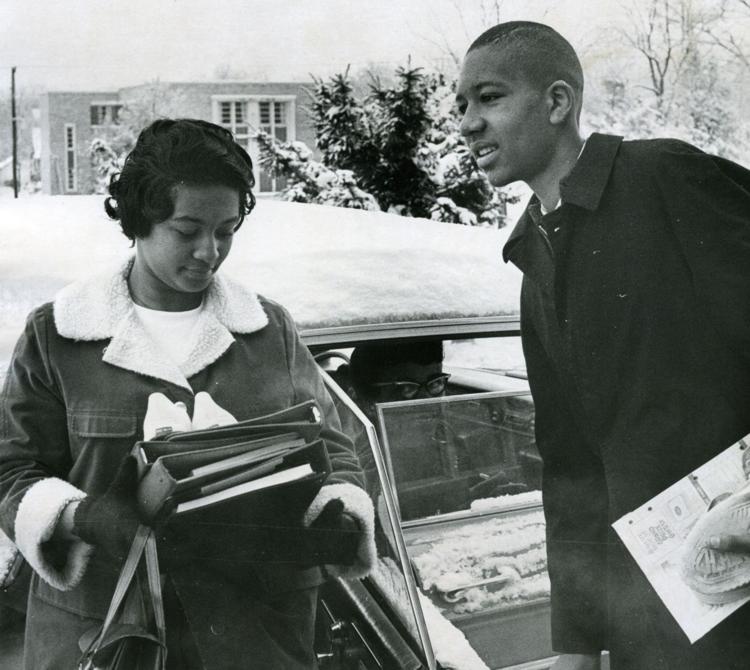 1962-05-06 Play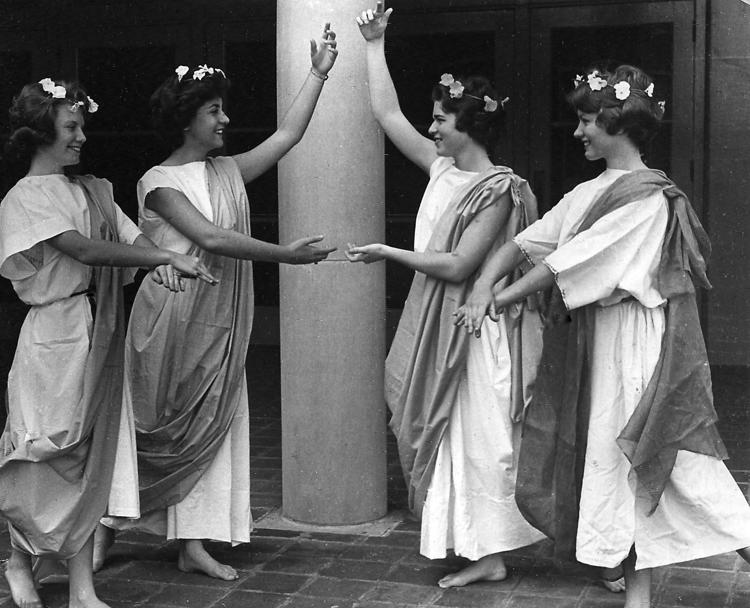 1962-05-15 Presentation of Books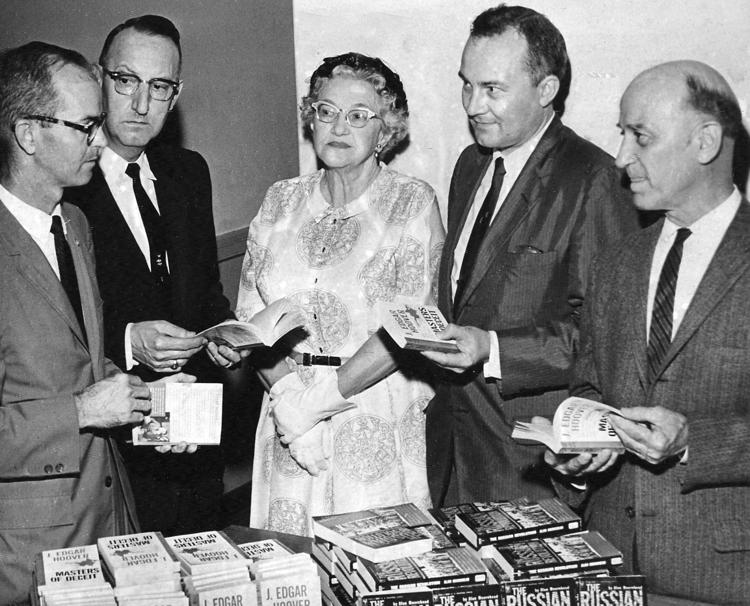 1962-05-25 Date With Dentist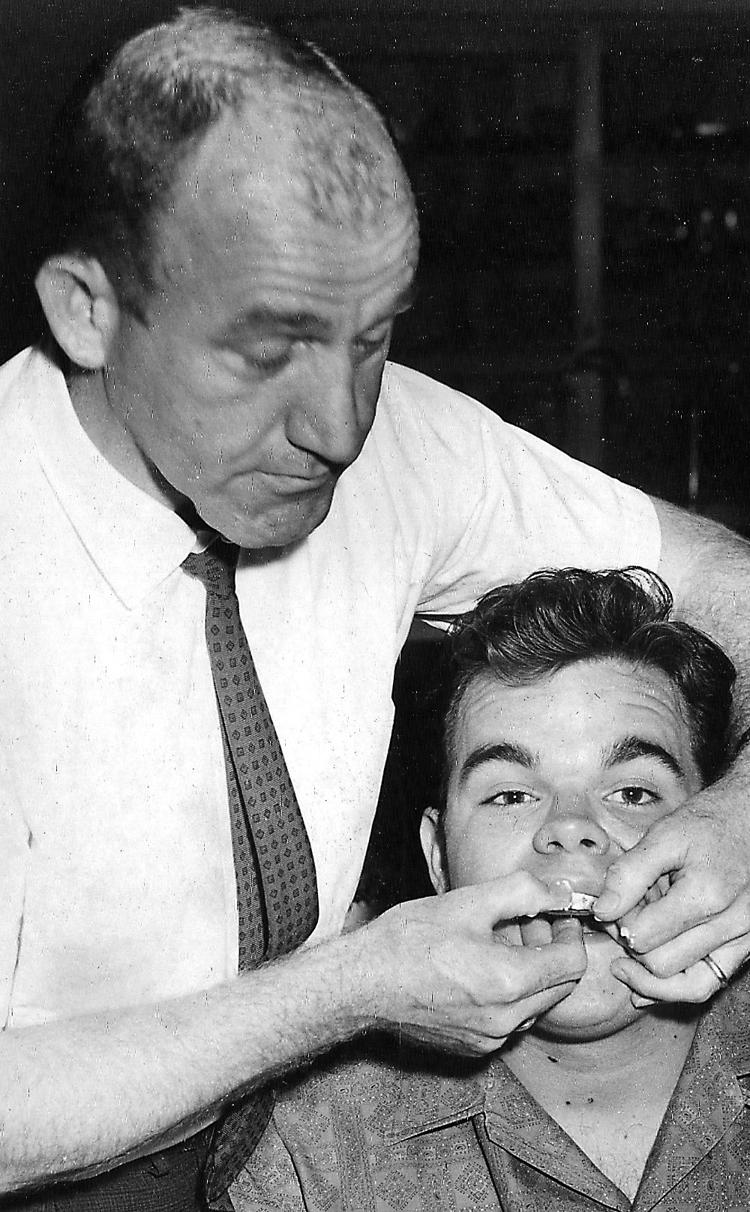 1962-08-07 E.C. Glass varsity club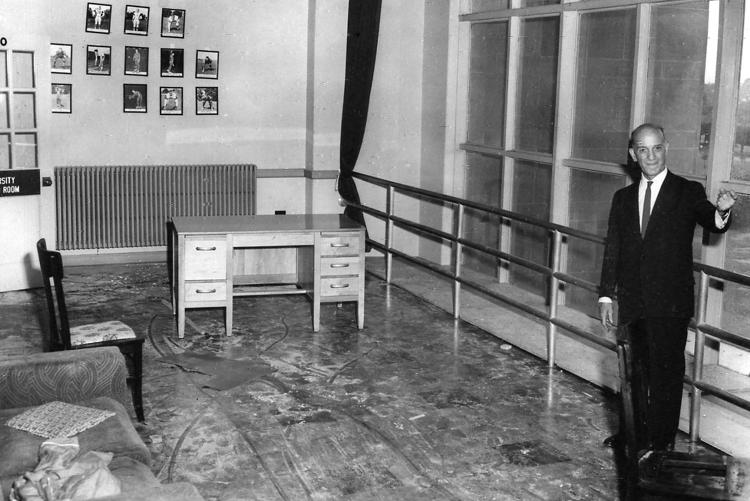 1963-03-24 Cramped for Space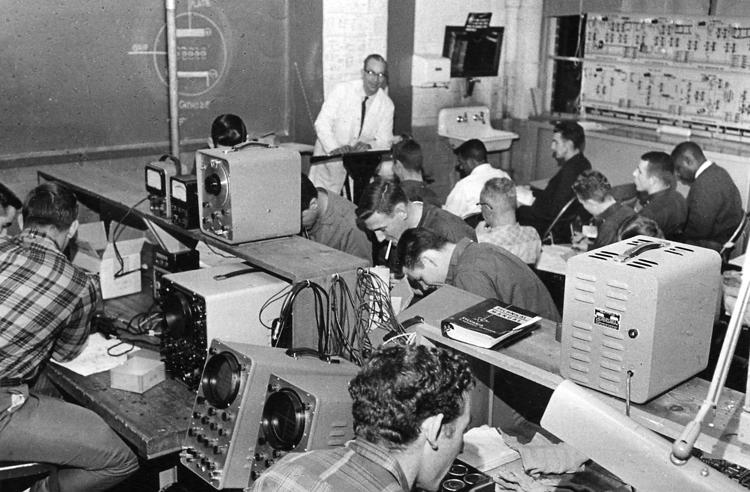 1963-10-12 Dusting the Doughboy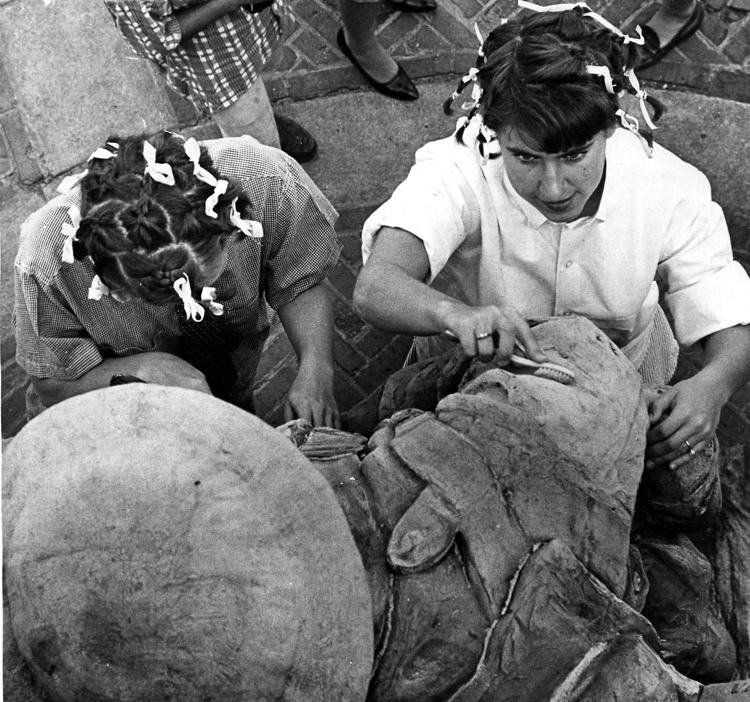 1963-11-20 E.C. Glass bomb threat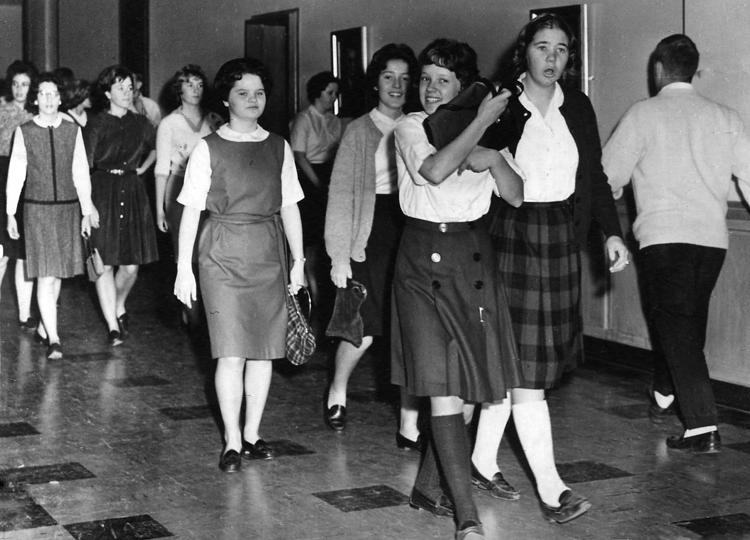 1963-11-22 Rehearsing Scene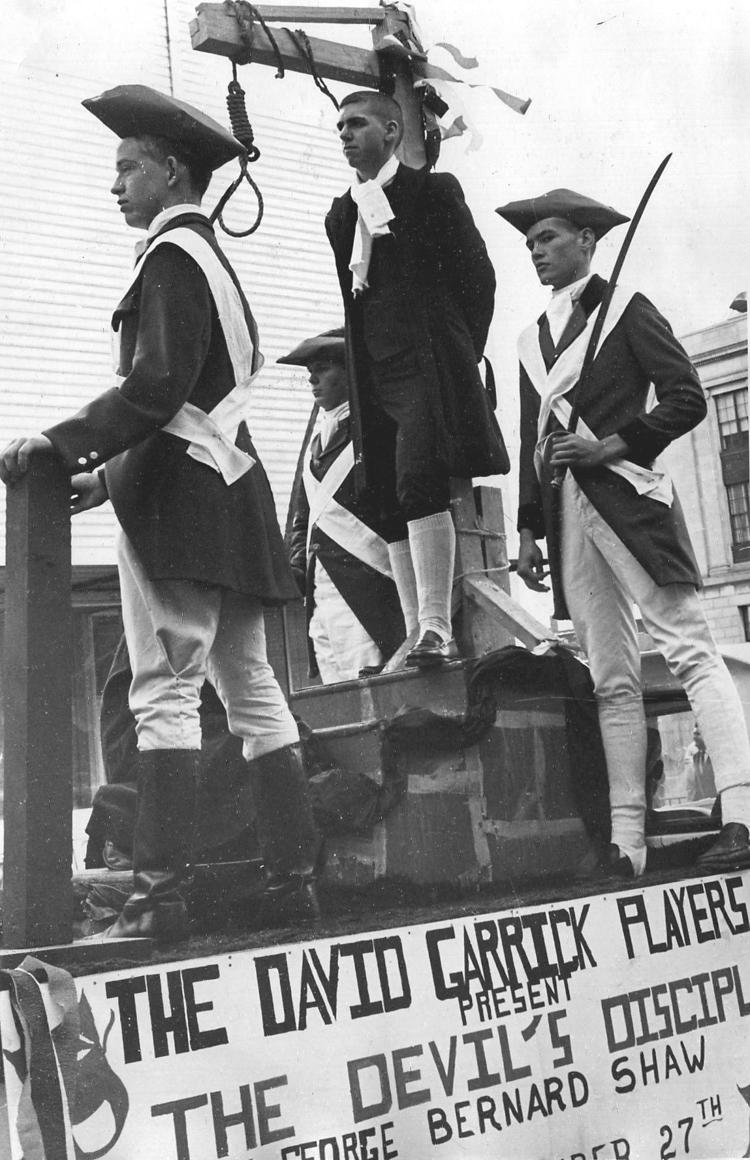 1964-02-08 Beatle Fever Goes to Their Heads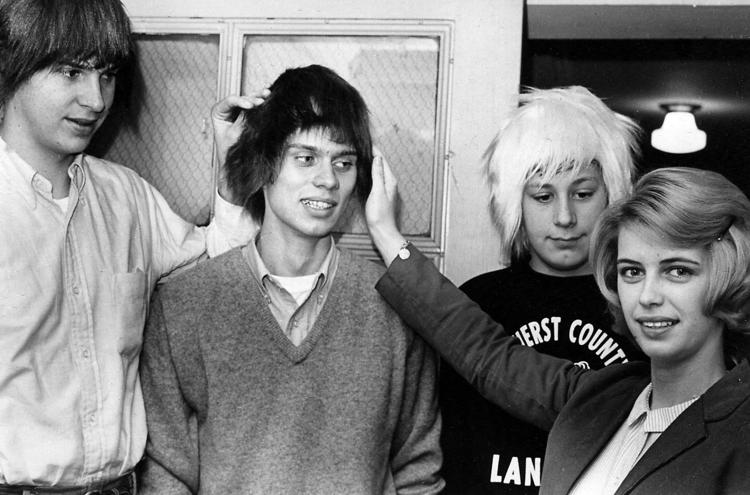 1964-06-21 Class Reunion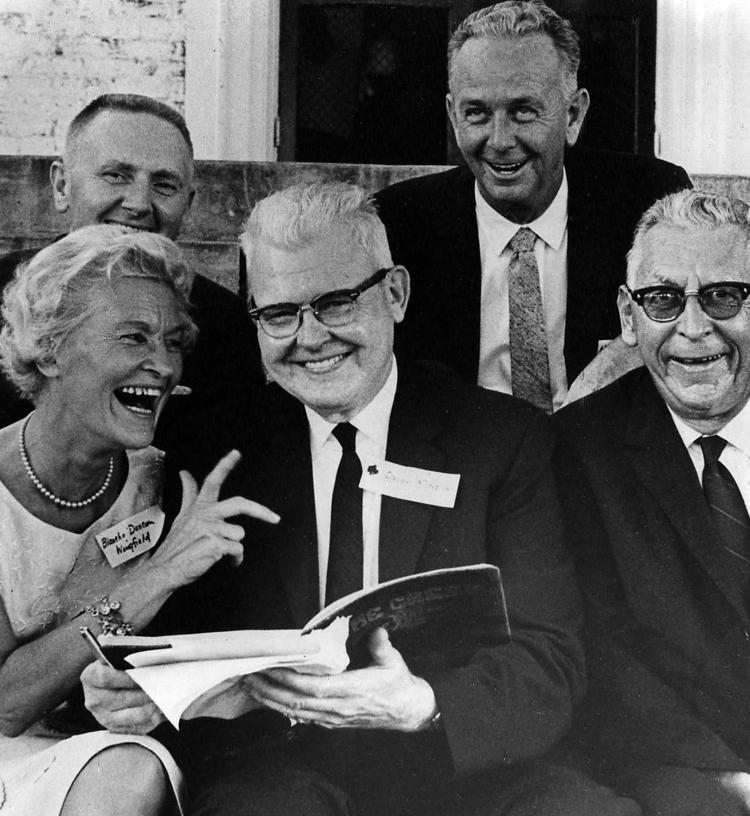 1964-10-19 Expansion Site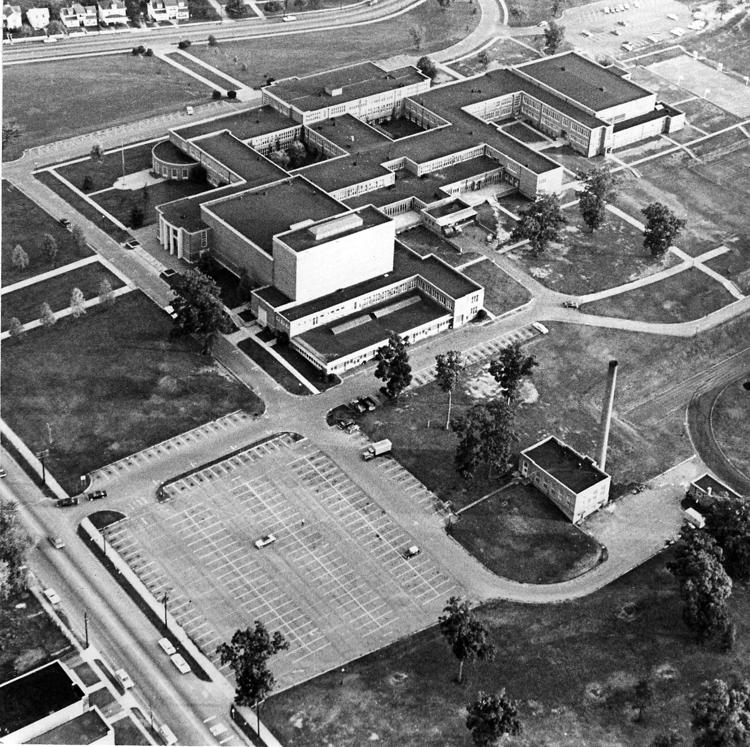 1965-05-06 Rehearsing Senior Play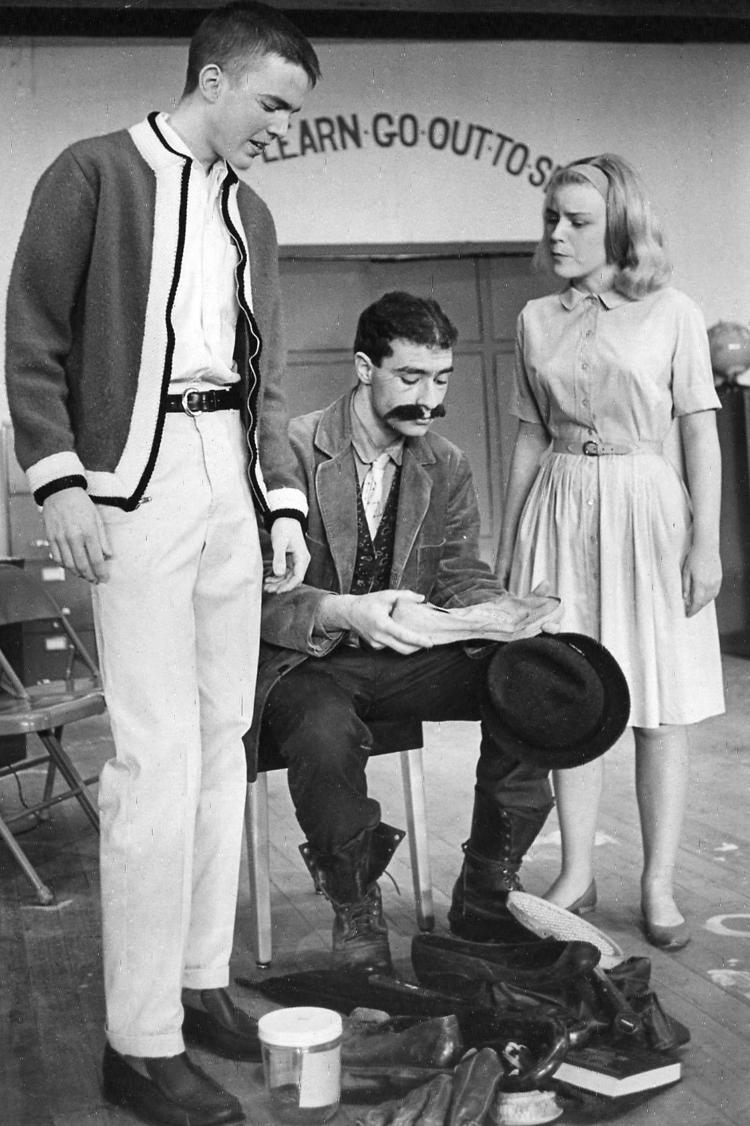 1965-07-07 E C Glass shop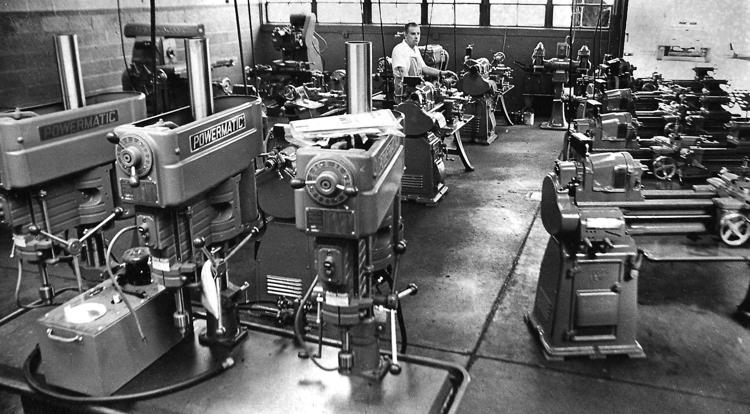 1965-07-08 EC Glass pool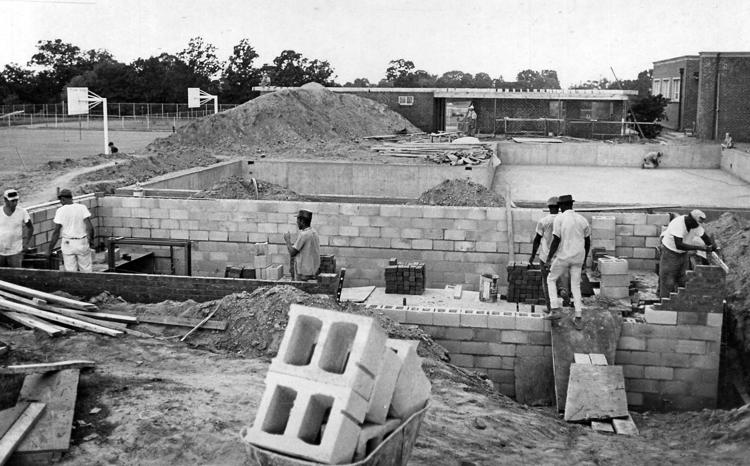 1965-11-06 Uniformed Bandsman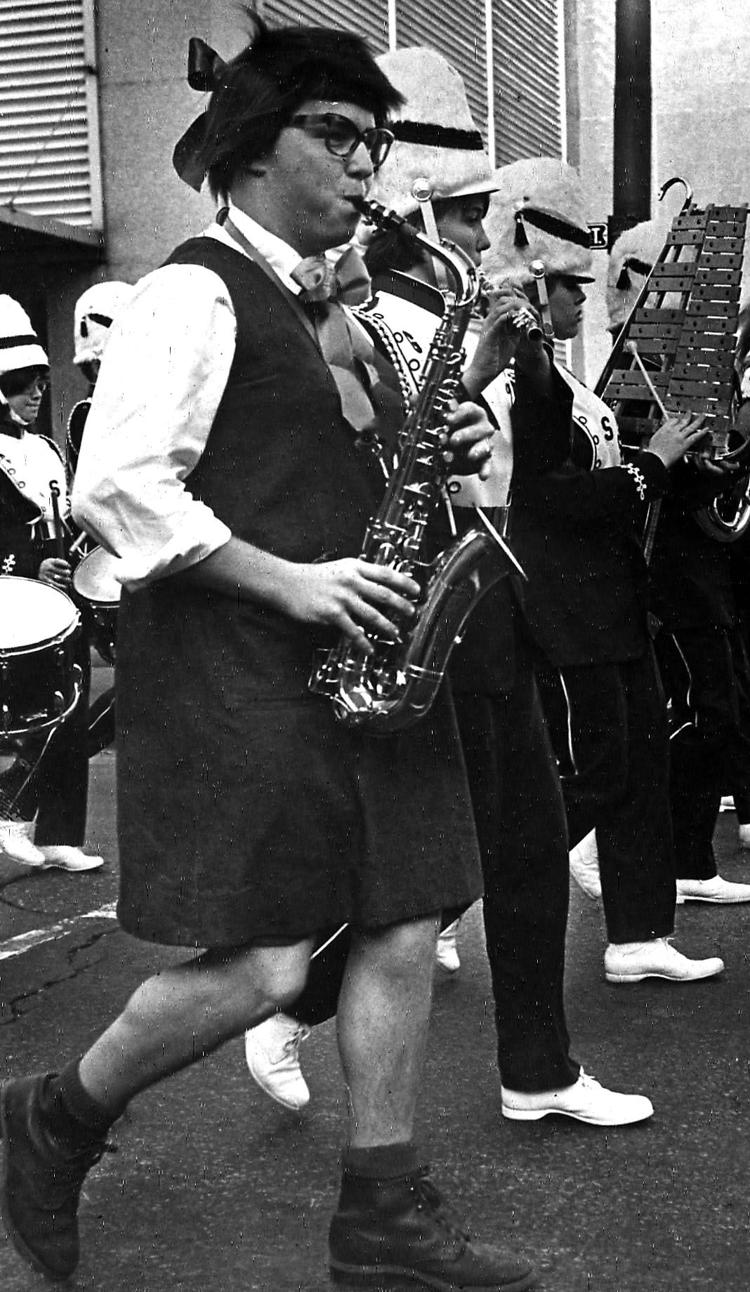 1965-12-20 Pouring of Foundation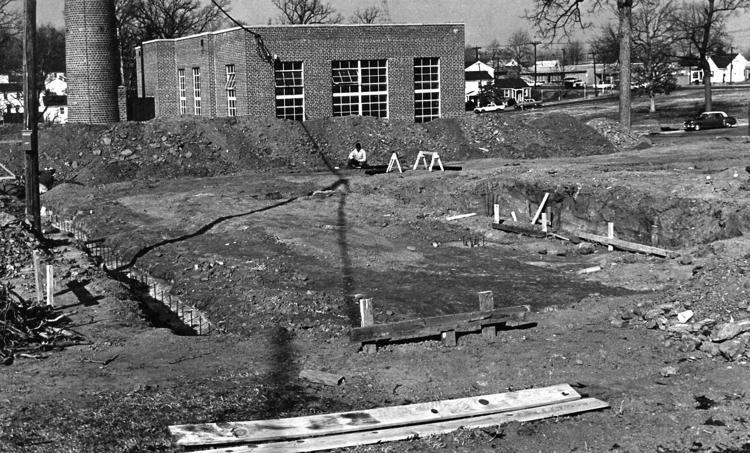 1966-05 Roof goes on next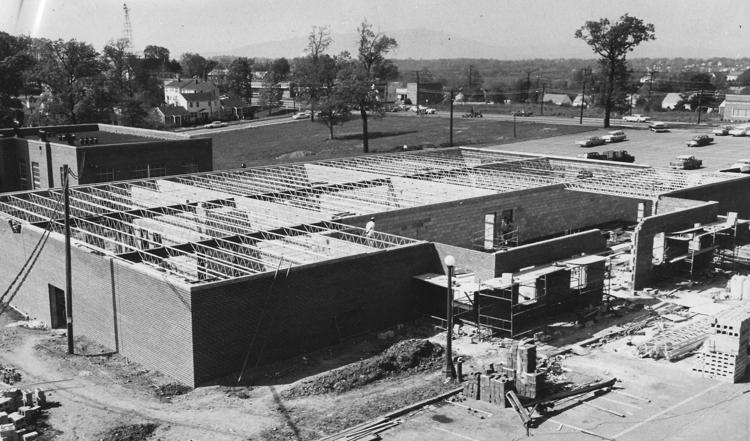 1966-07-26 Vocational Building Almost Completed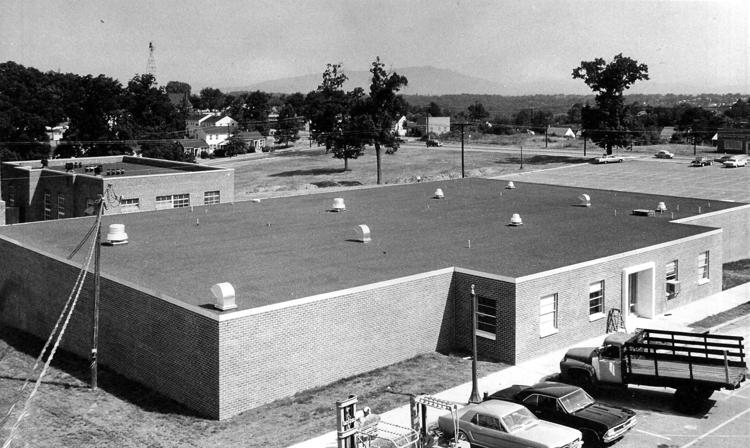 1968-03-30 Money March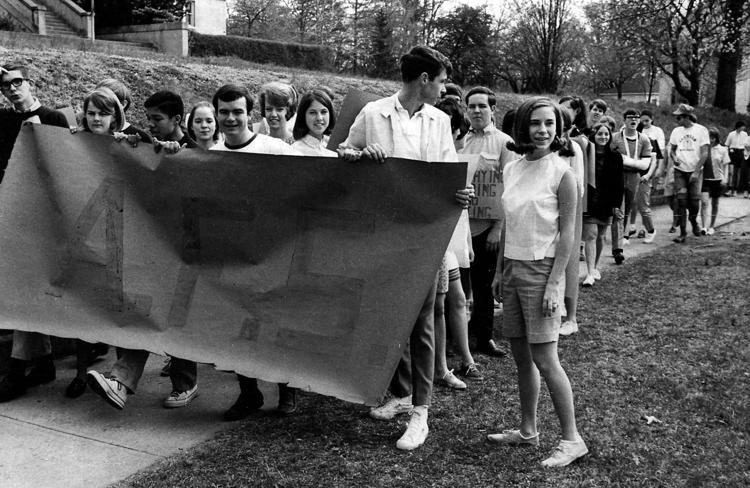 1968-08-22 Presents Books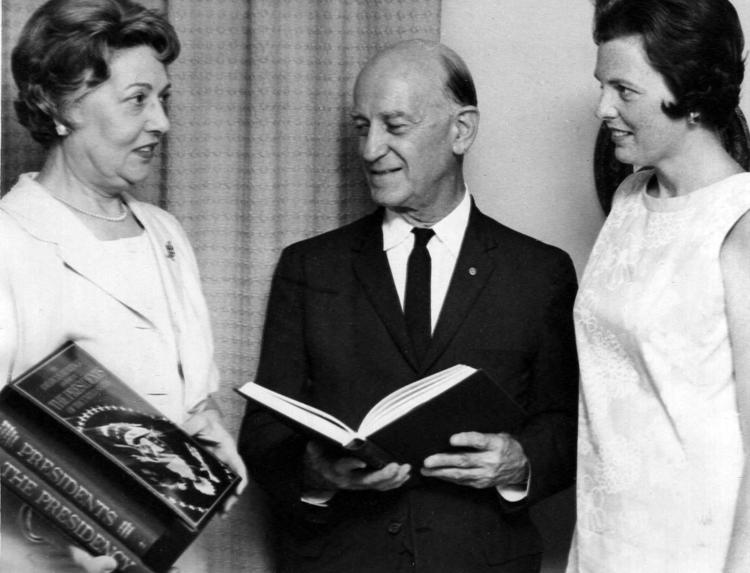 1968-08-27 Through Traffic Barred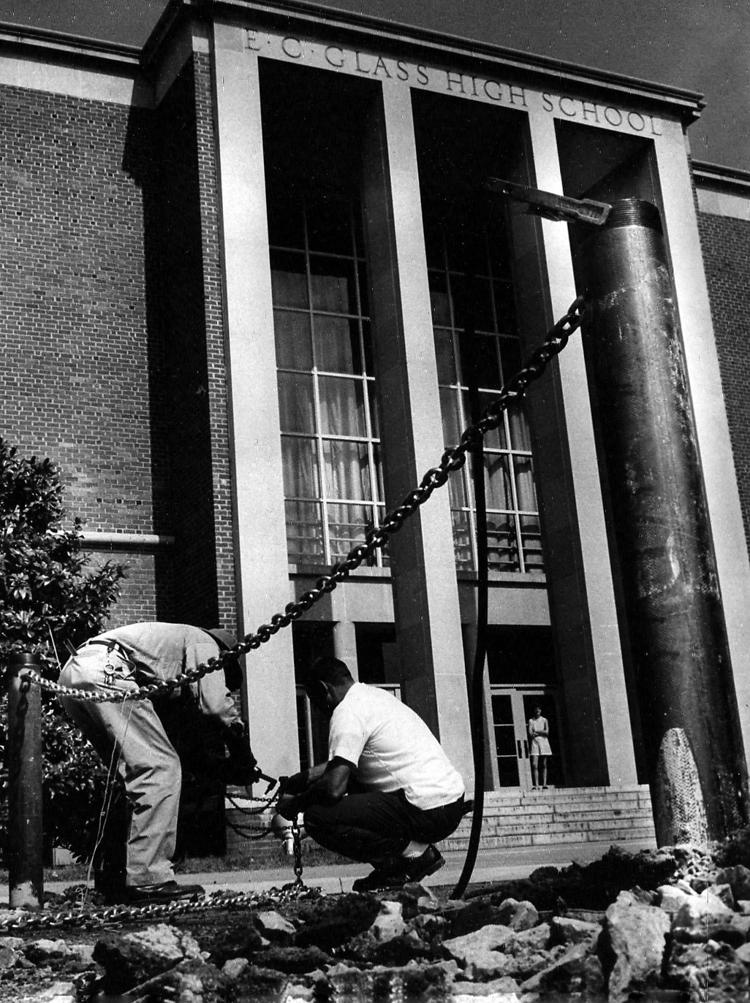 1969-05-08 First Place Winners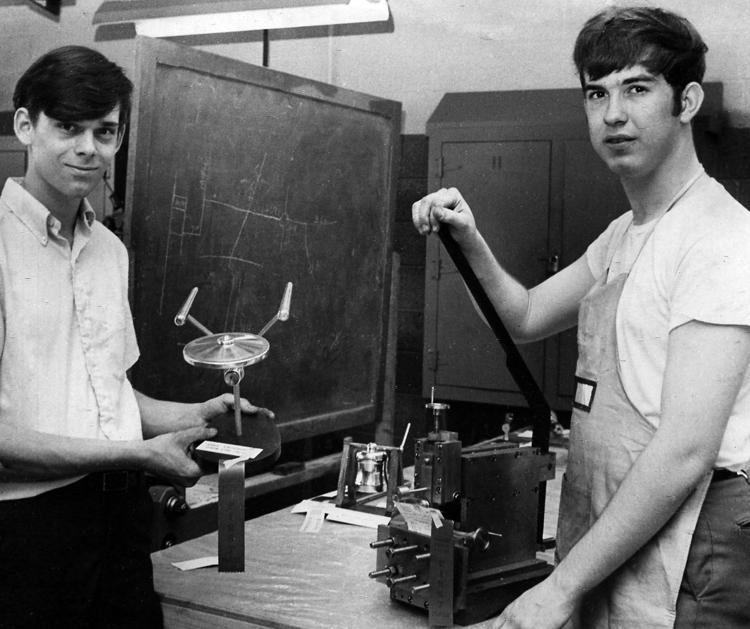 1970-09-29 Flag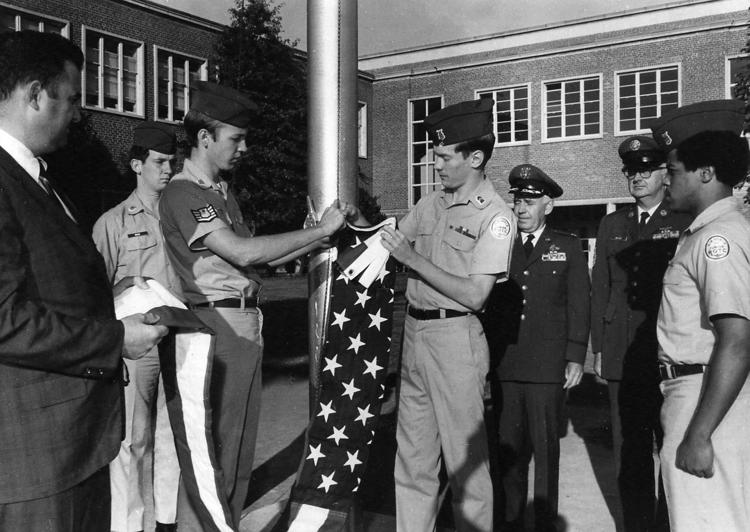 1971-06-21 First Flag Corps
1971-12-10 Glass-Dunbar concert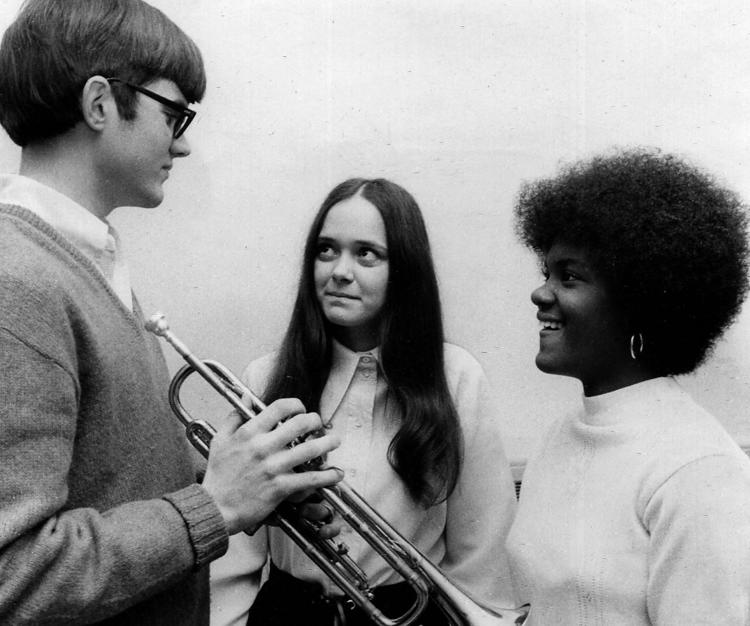 1976-03-19 Heritage High School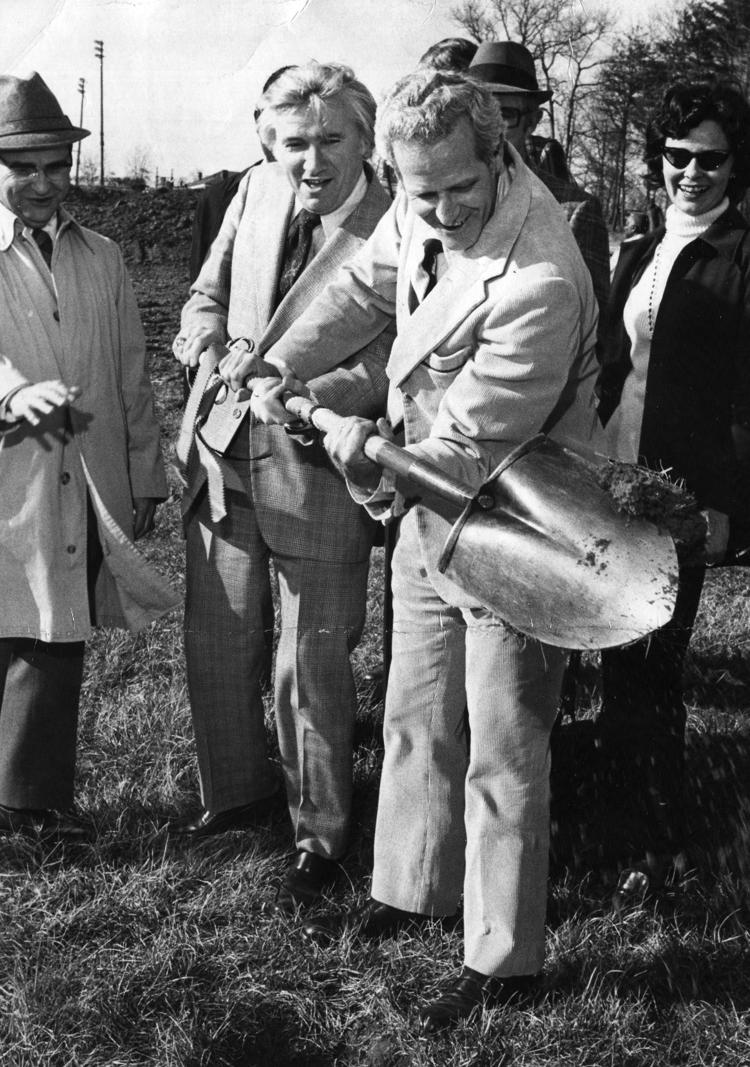 1976-05-31 Heritage High School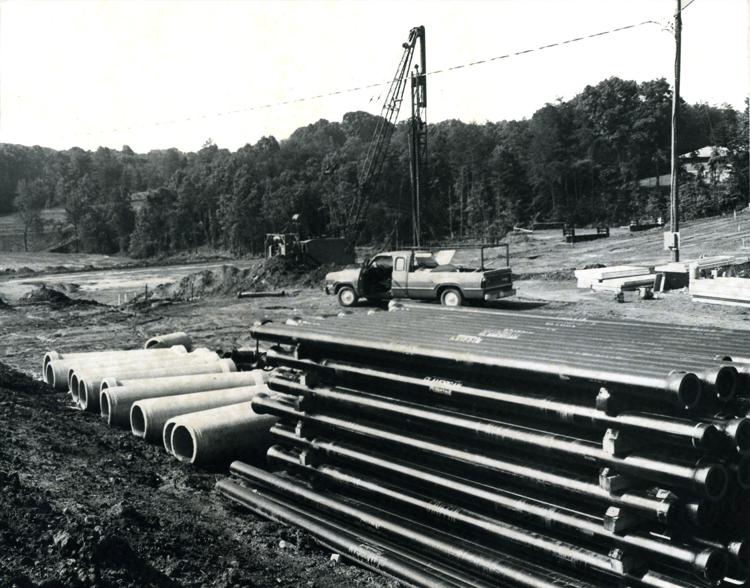 1976-07-25 Heritage High School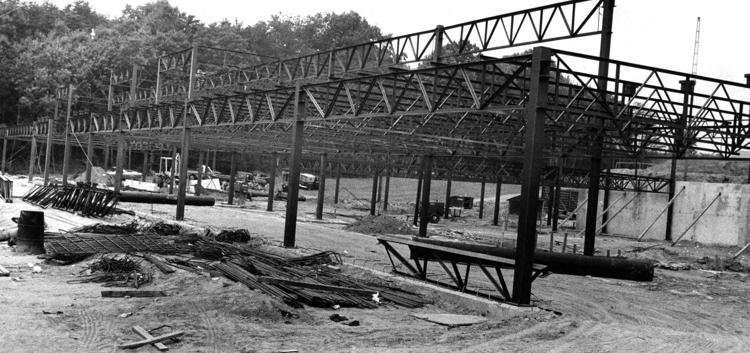 1976-08-08 Heritage High School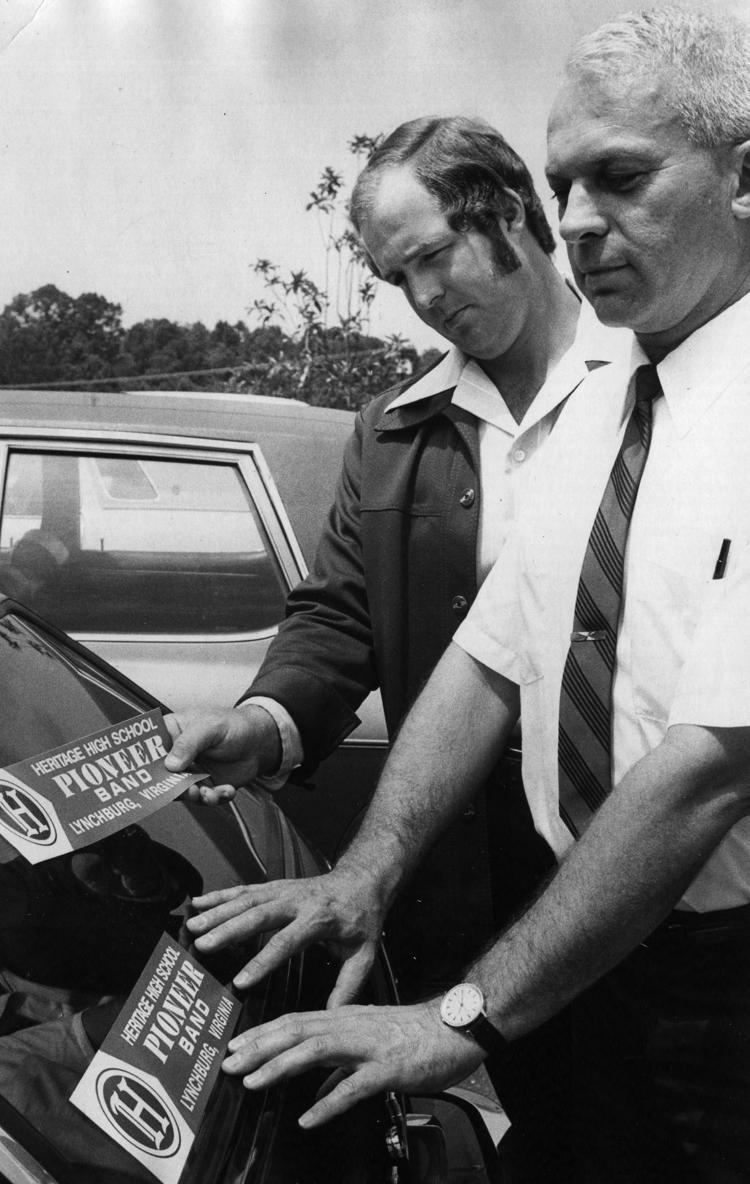 1976-08-30 Heritage High School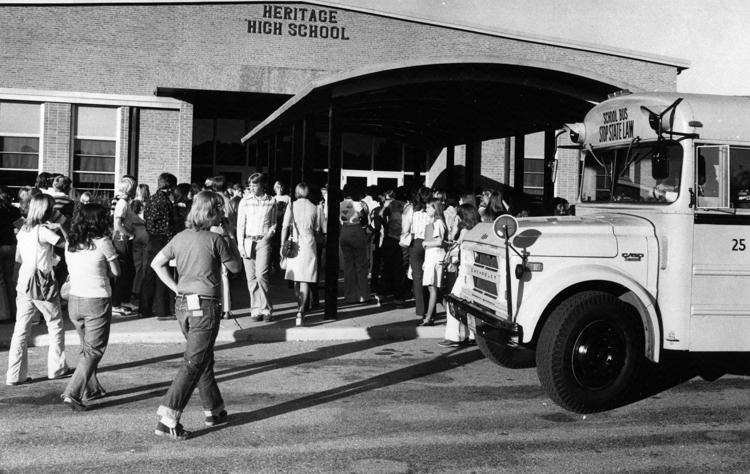 1976-10-01 Heritage High School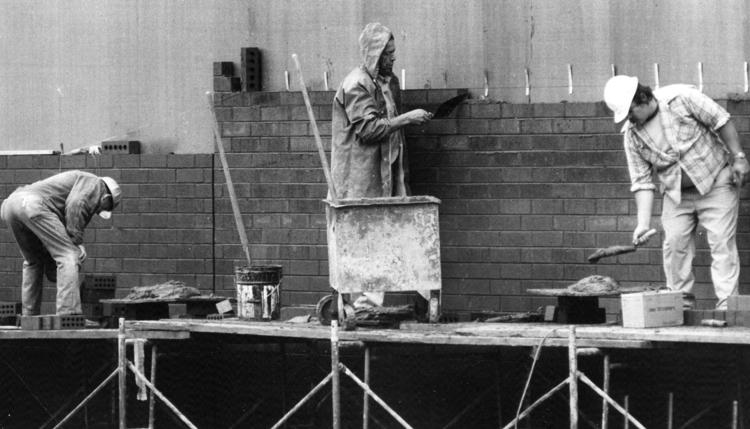 1976-11-22 Heritage High School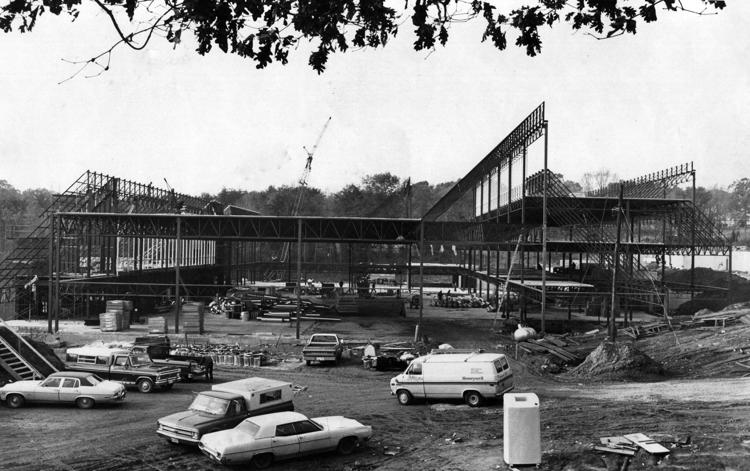 1976-12-26 Heritage High School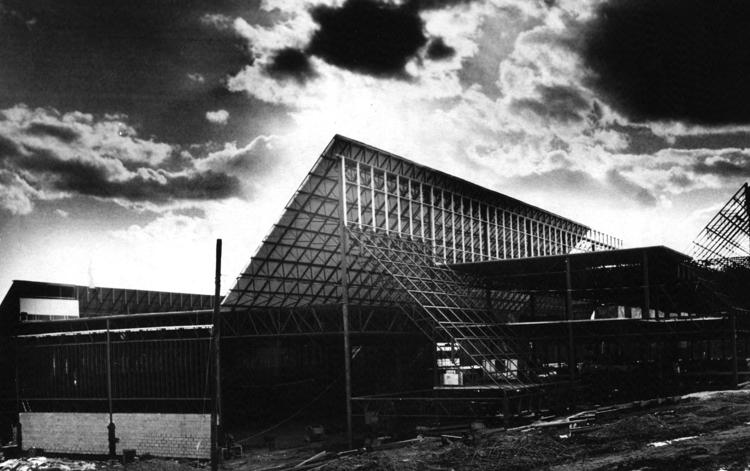 1977-03-18 Heritage High School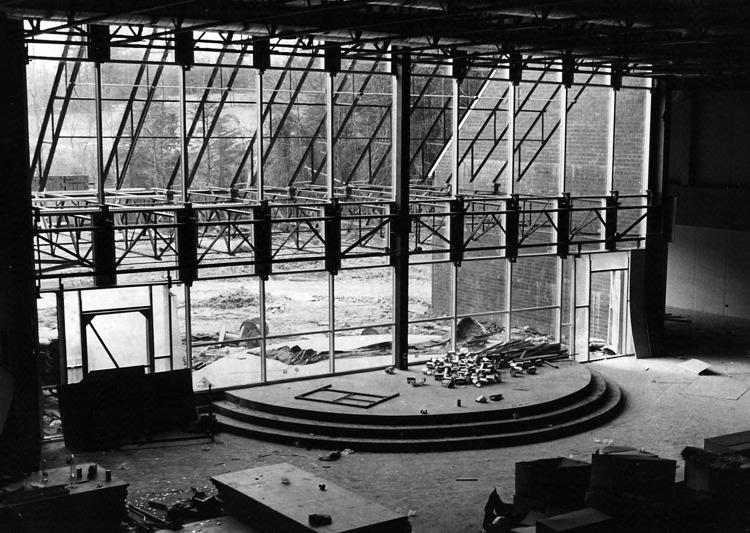 1977-03-18 Heritage High School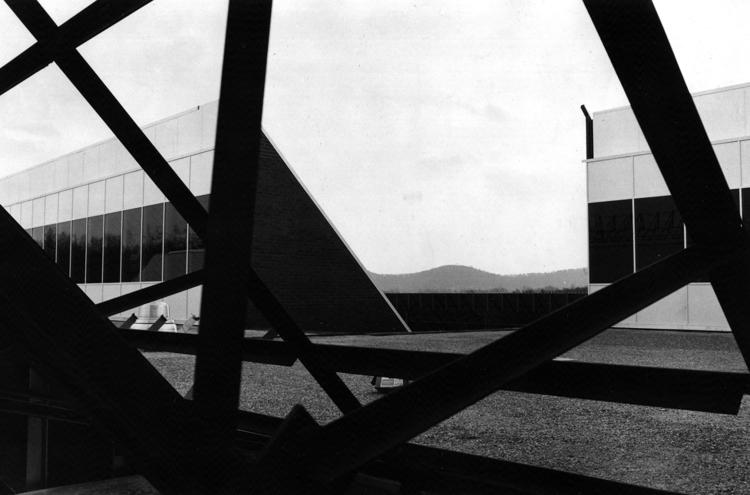 1977-03-29 Heritage High School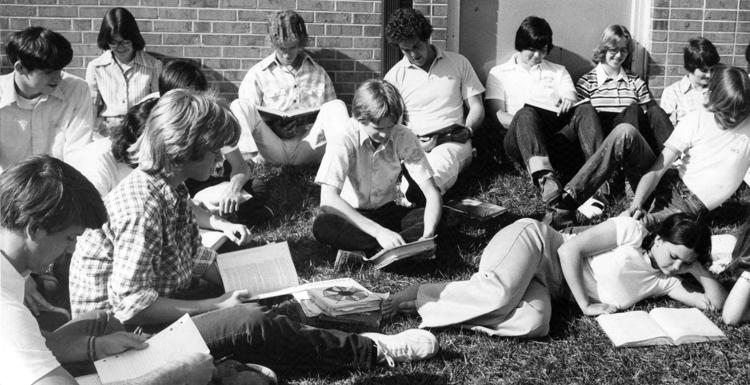 1977-06-10 Heritage High School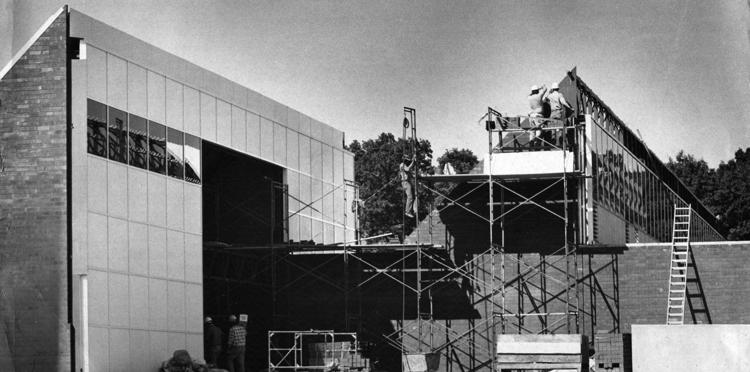 1977-07-06 Heritage High School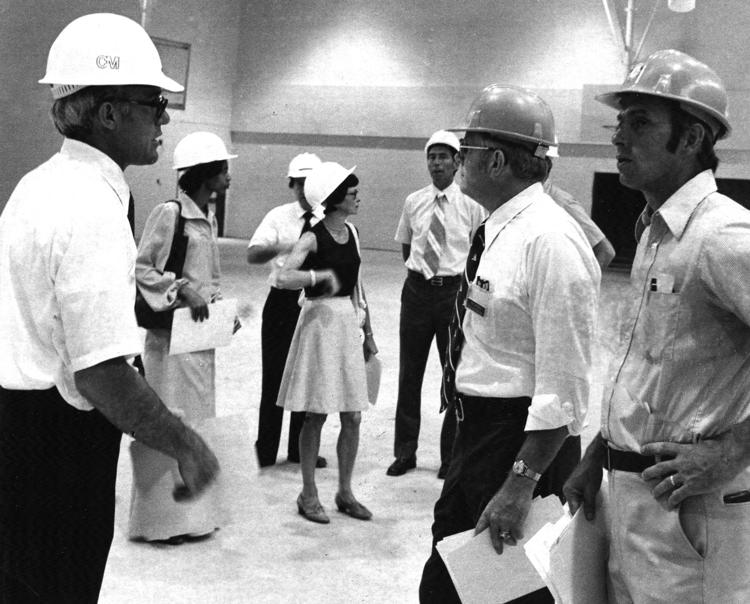 1977-08-06 Heritage High School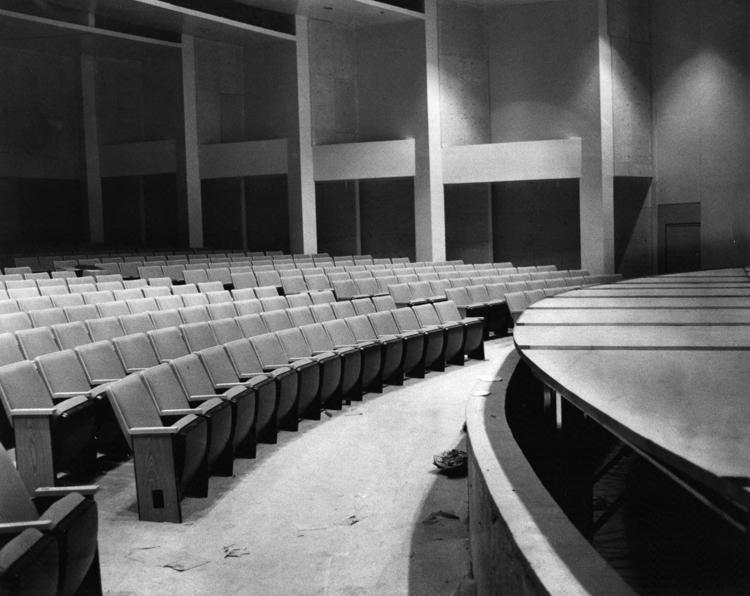 1977-08-06 Heritage High School
1977-09-03 Heritage High School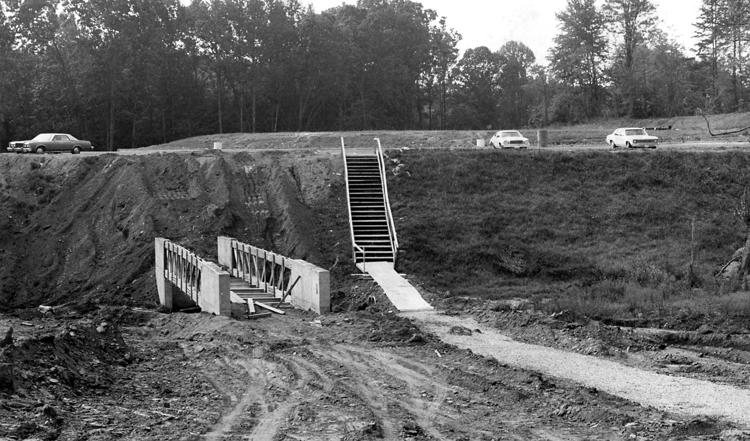 1977-09-06 Heritage High School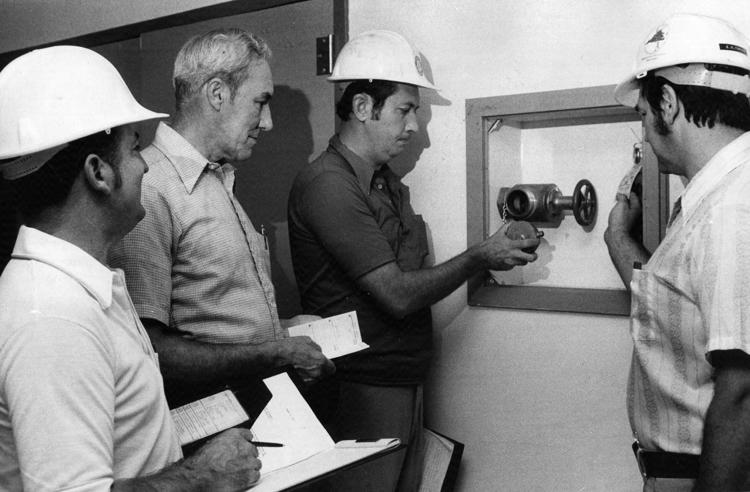 1977-09-06 Heritage High School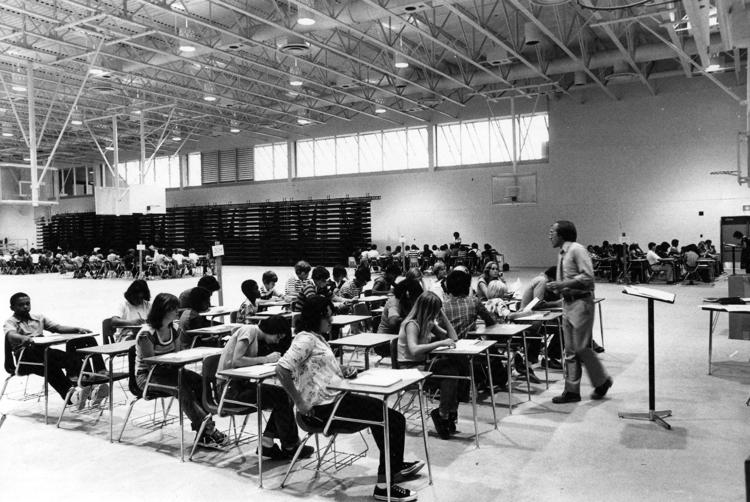 1977-09-07 Heritage High School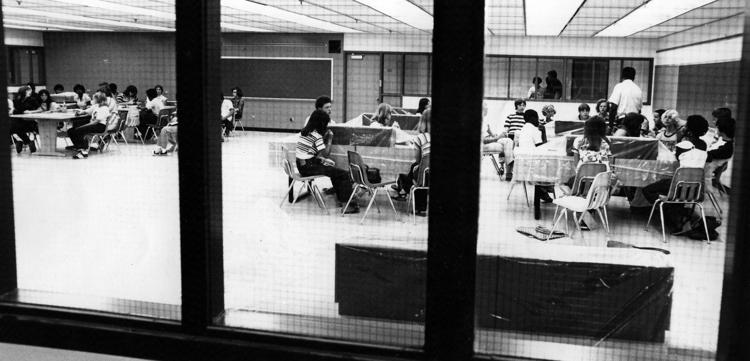 1977-09-06 Heritage High School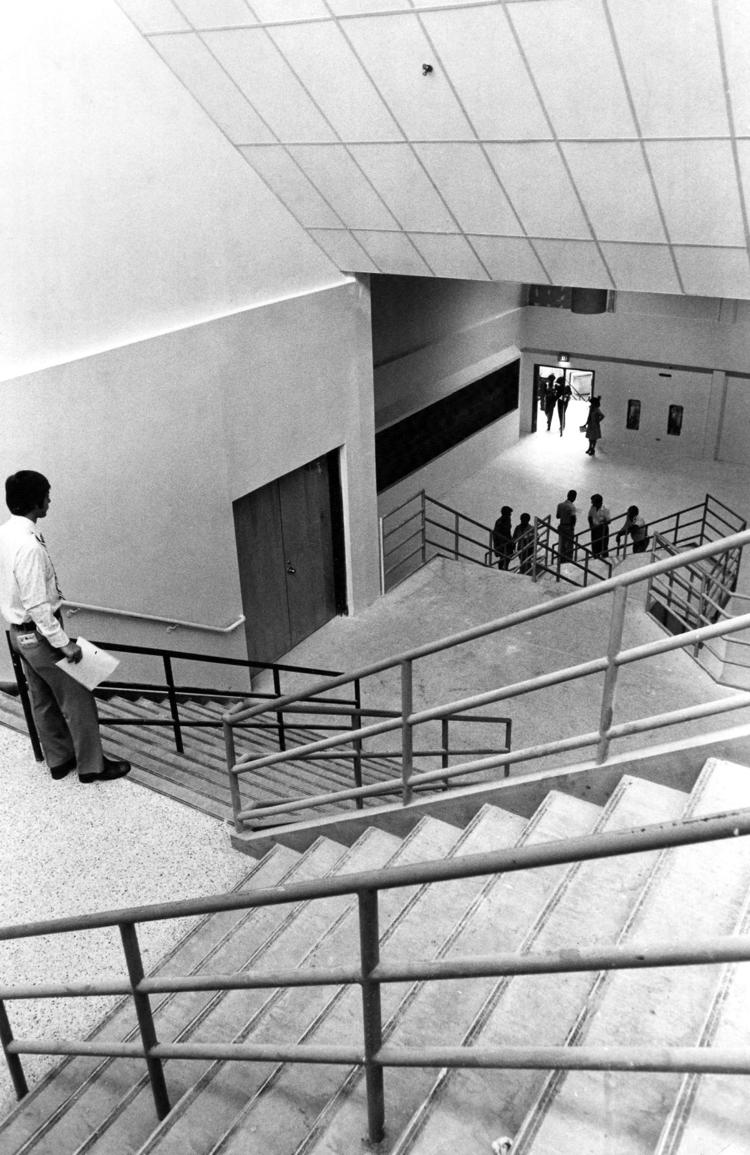 1977-09-08 Heritage High School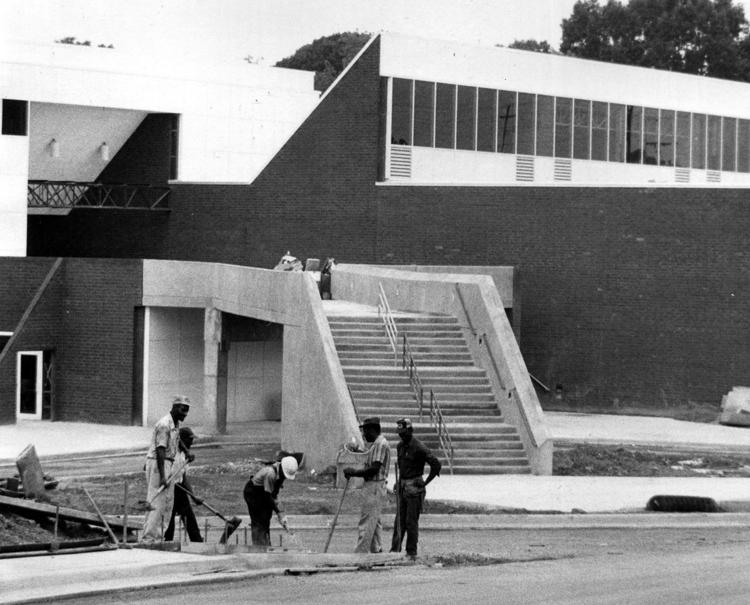 1977-12-28 Heritage High School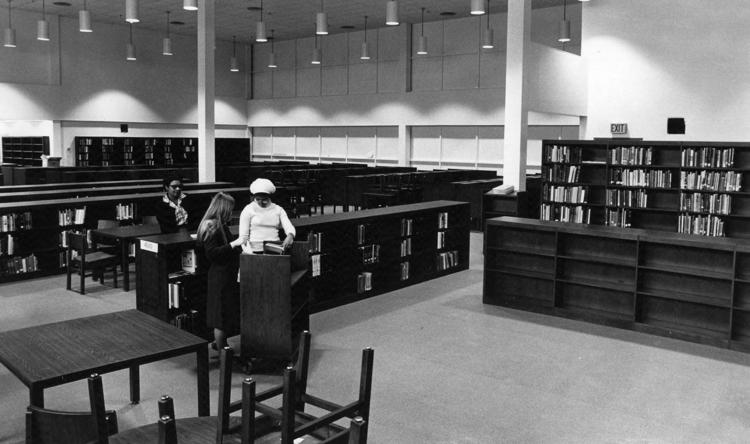 1978-03 Heritage High School

1978-04-18 Heritage High School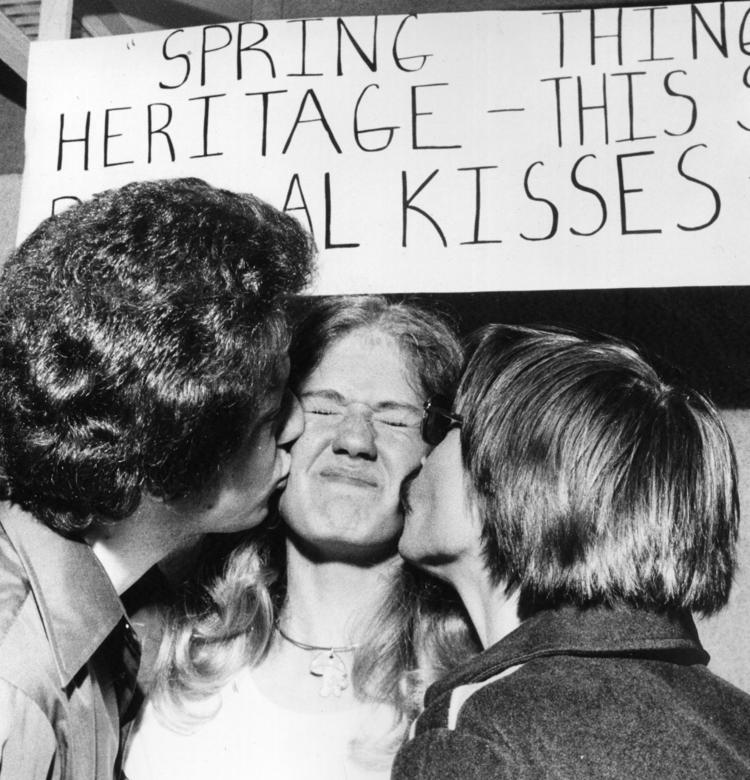 1978-08-21 Heritage High School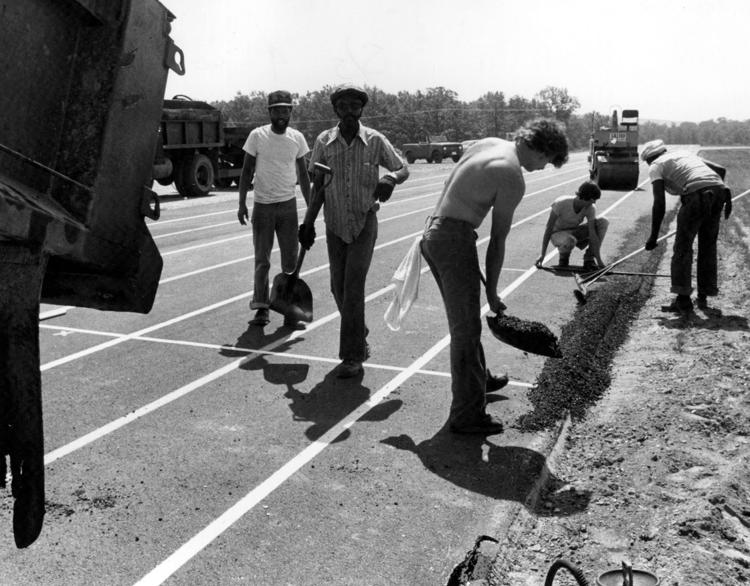 1978-08-25 Heritage High School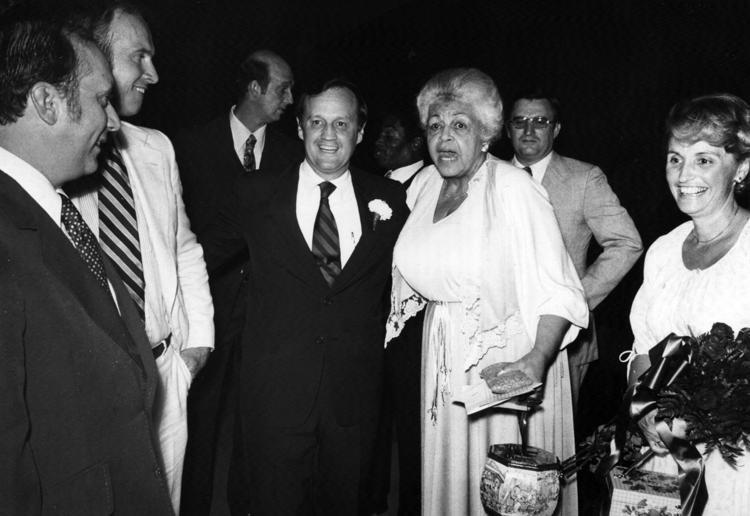 1979-03-11 Heritage High School Marching Band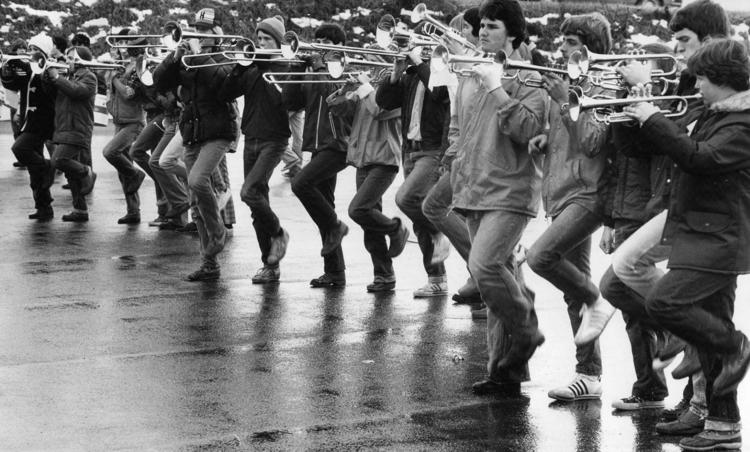 1979-04-12 Heritage High School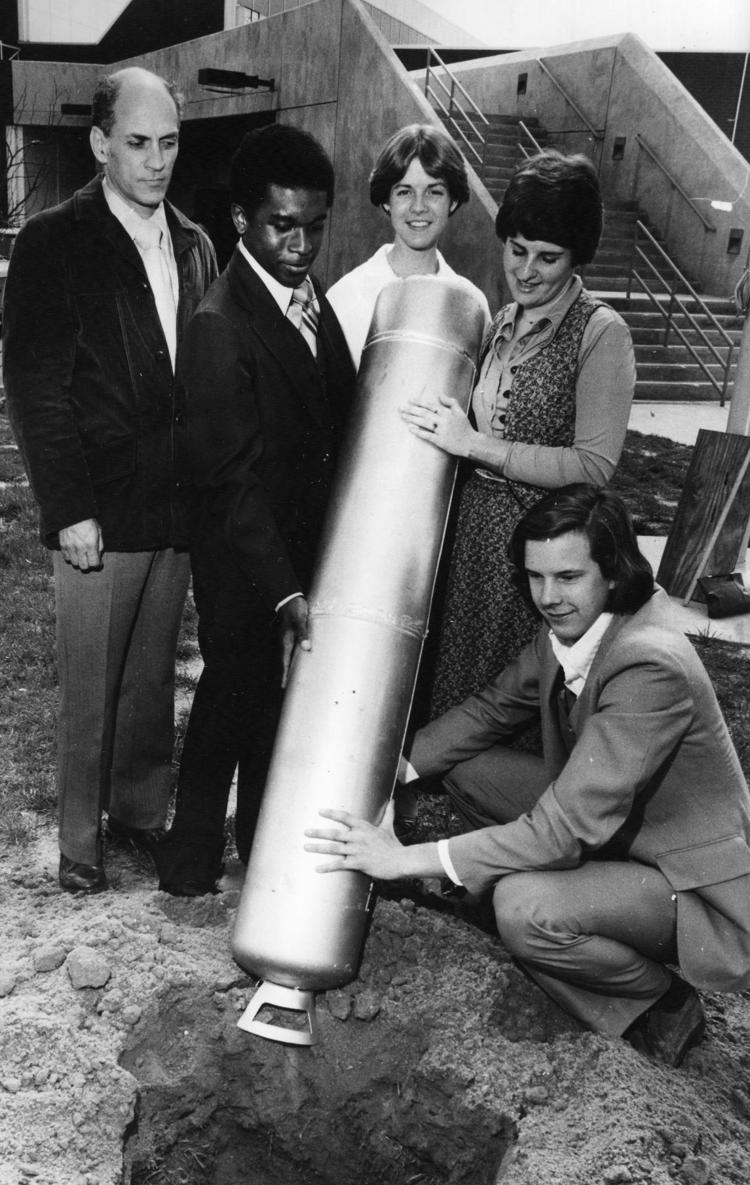 1979-04-01 Heritage High School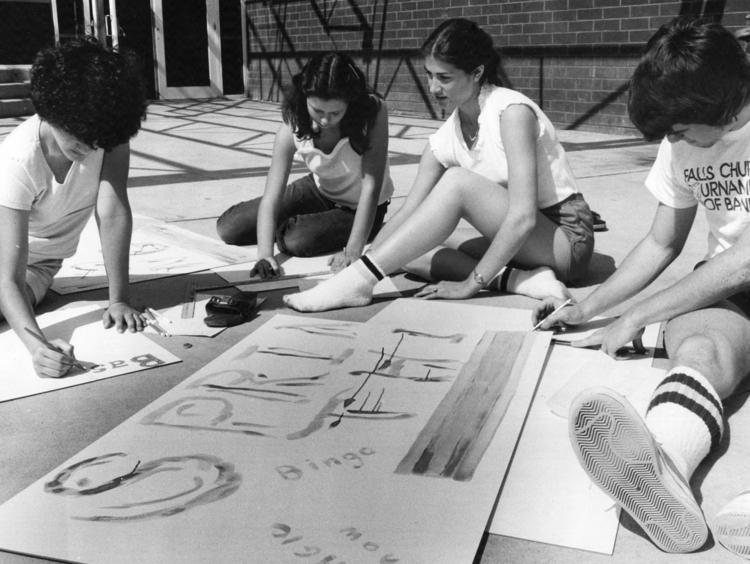 1980-02-14 Heritage High School play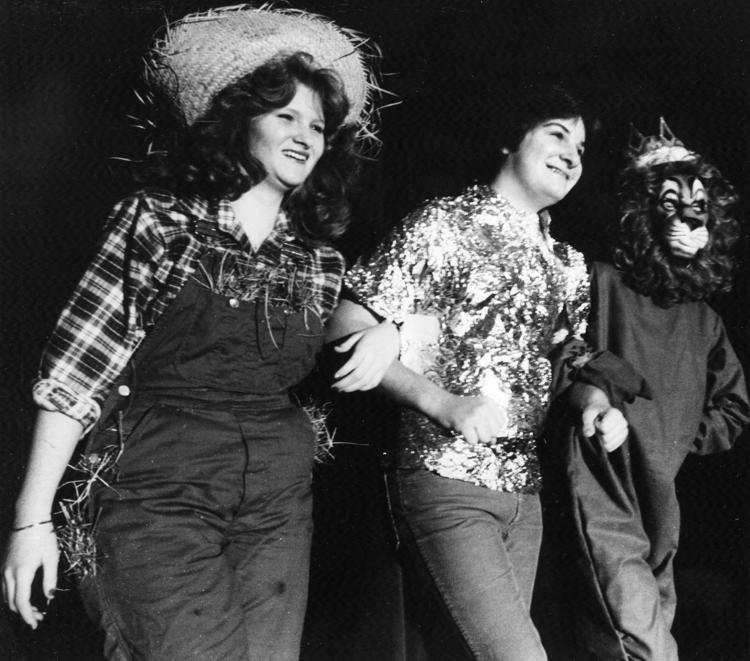 1981-06-06 Heritage High School grads

1981-09-19 Heritage High school stairwell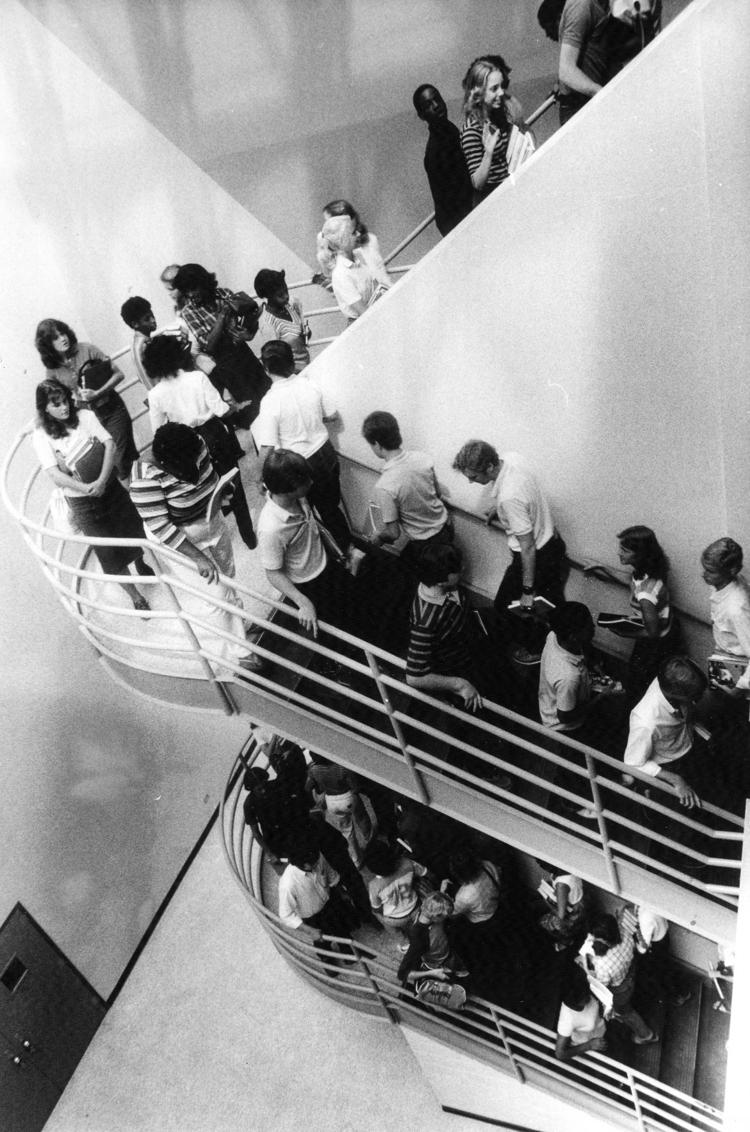 1981-10-12 Heritage Band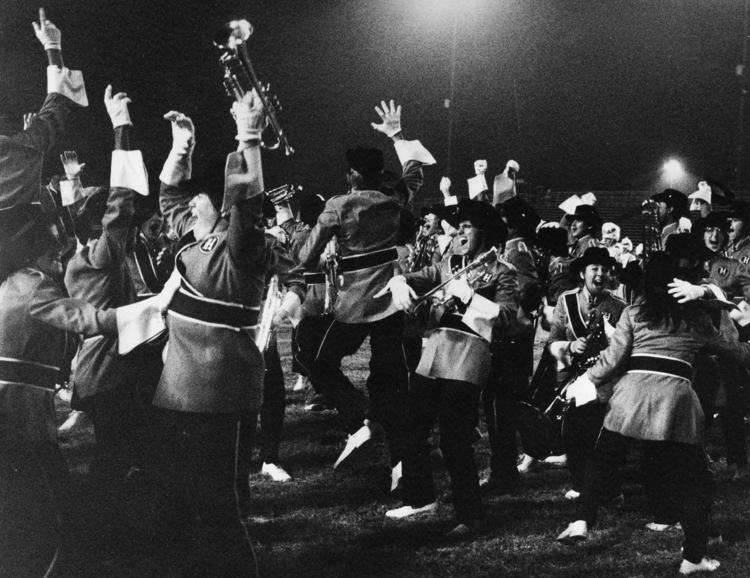 1982-05-28 Heritage High School graduate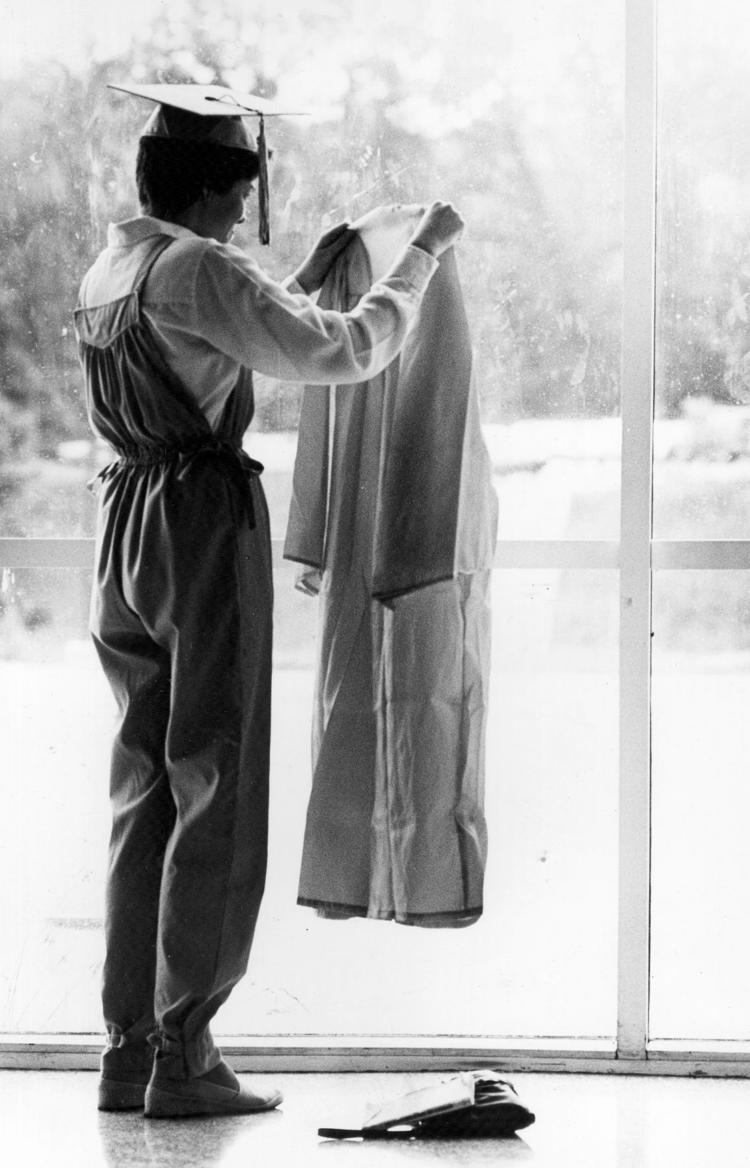 1982-08-21 Heritage High School landscaping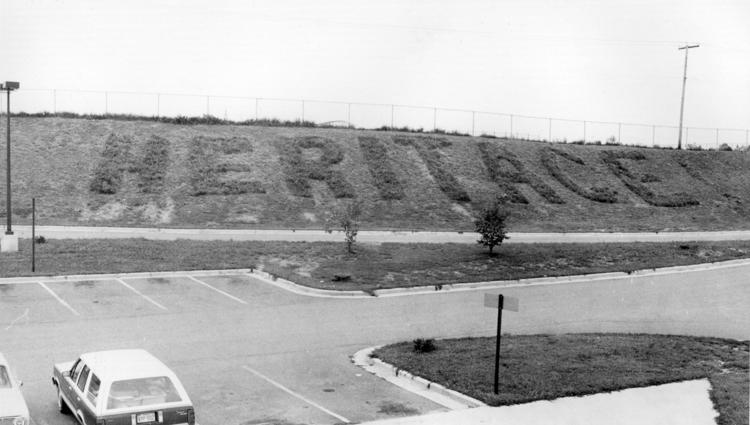 1983-05-12 Heritage High School landscaping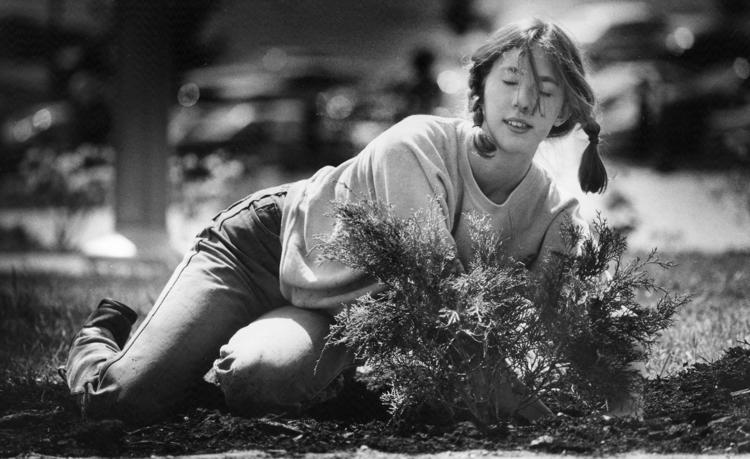 1983-06 Heritage High School graduation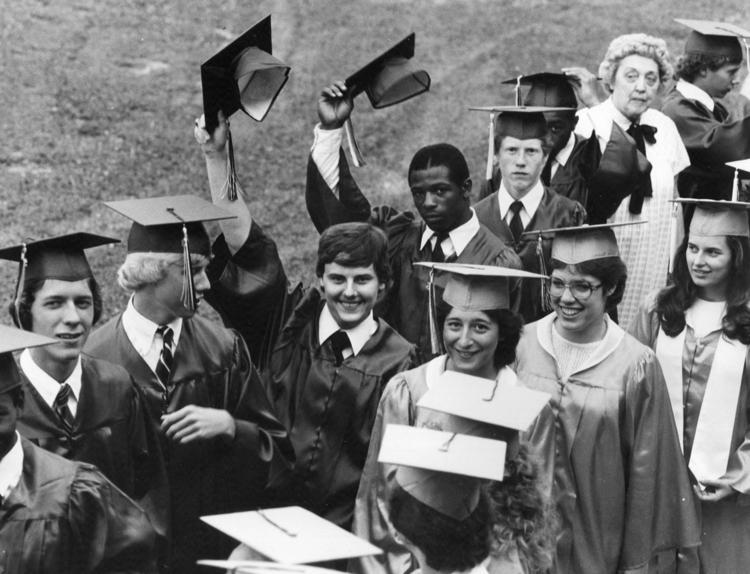 ~~ VERTICAL GALLERY: HIDE TITLES, UP FONT SIZE ~~
Tags
As featured on
Lynchburg's two public high schools will hold commencement at City Stadium, Lynchburg City S…
TREE CARE Tree Removal, Stump Grinding. Free Estimates. 434-369-4040 540-297-3454 Website: http://davidstreeserviceinc.com/
Raccoons invading your home? Shed overrun by Skunks? Bats driving you batty? Any Wildlife Issue, we are here. Animal Dispatch, LLC. Licensed Insured (540) 779-1108
G.W. Services Tin Roof Painting Make your old metal roofs look new again Interior & Exterior Painting. Shingle Roofs & Vinyl Siding - All Types of Repairs. 1-434-270-6239 ~ Greg Walton **MOST CREDIT CARDS ACCEPTED**