When Emma Hines first came to the Lynchburg-area to begin studying at Sweet Briar College, she was concerned she might find herself out of place.
As a gay student, Hines was anxious of entering an environment that may not be as welcoming as her hometown of Richmond.
But after a year on campus, she feels right at home.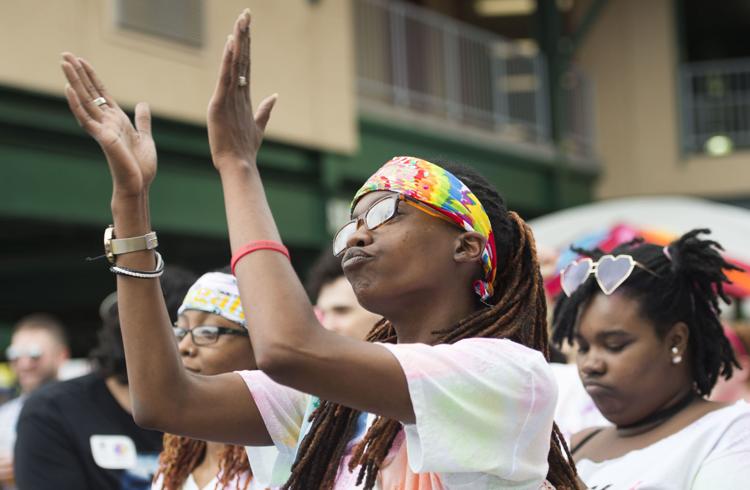 "I was expecting Sweet Briar to be really quiet and country," she said. "I was kind of like, okay, we're going to go into hiding with the gay stuff. But no, here everyone is really nice."
On Saturday, Hines joined several of her fellow classmates at Lynchburg's inaugural Hill City Pride — an event organizers hope will be the first in long series of pride festivals celebrating the LGBTQIA community.
The pride festival drew hundreds of attendees to Lynchburg City Stadium, including dozens of local high school and college students. Organizers hope the festival will help promote diversity in Lynchburg and give members of the LGBTQIA community an outlet to express themselves, especially the region's youth.
"We're trying to build an inclusive community, of happiness, of joy, and of pure fun," Marc Propst, a senior at the University of Lynchburg and a member of Spectrum Arts Society, the event's main sponsor. "Lynchburg as a whole is stronger, it is more viable, and it's more of a community when everyone is able to feel like they're a part of that."
The free event featured entertainment from a variety of acts, including New York City-based drag queen Delighted Tobehere, several regional queens and local jazz combo Flat Five Jazz.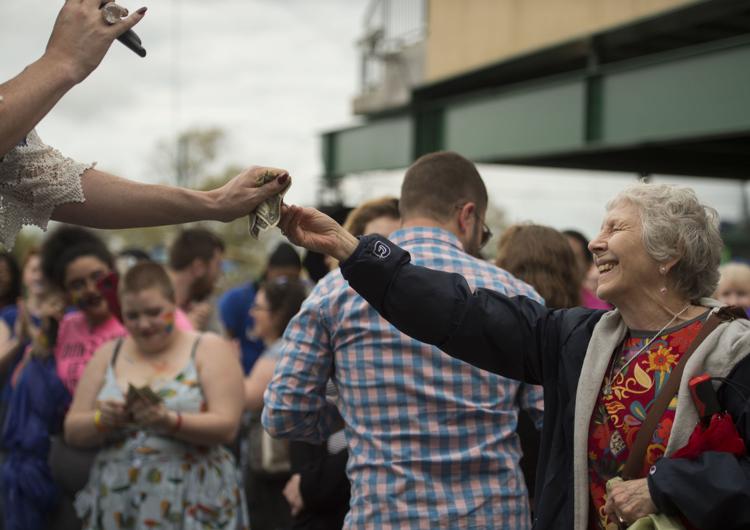 In addition to entertainment, various organizations also were on scene, including the Human Rights Campaign, the Lynchburg Diversity Center and the Virginia chapter of Free Mom Hugs, which offers hugs, support and resources to the LGBTQIA community.
The event has been decades in the making.
"I came to Lynchburg 20 years ago and we would never have done something like this," said Semiha Uray, chairman of the board of the Lynchburg Diversity Center. "So I think that is a huge step forward. And it just kind of shows that we're here and we're not going anywhere."
For Grayson Butler, a transgender man who has lived in Lynchburg for the majority of his life, a festival like Hill City Pride once felt like an impossibility.
"I never thought that Lynchburg would have a Pride," Butler, a Liberty University senior, said.
Last summer, he came out publicly and in the months since has connected with the diversity center and found a group of fellow Liberty students who have supported him through his journey. The experience has been challenging, he said, but ultimately liberating.
"It's been very freeing for me and it's been very eye-opening," he said. "Coming out has helped me a lot in my personal growth, because being visible takes a lot of courage. So it's been nerve wracking, but good."