When Holly and Tommy Mellis retired, they decided they wanted a project — an old home they could put their energies into to create something unique they could pass along to their daughters one day.
But where would they find such a project?
The Mellis family lived in New Jersey and had grown tired of the cold and snowy winters. So they tried California but the wildfires kept creeping closer to their home and their New York-based daughter found it hard to make it out for a visit.
So the couple began looking in Virginia and narrowed the search to Lynchburg with its access to trains, buses and airplanes.
They made a number of visits to the Hill City, looking for the right old home. And they found it in the circa-1893 George M. Jones house on Rivermont Avenue.
"Every day we learn something new about either the house, the neighborhood, or the city," Holly said.
The pale yellow brick house features a large portico supported by four massive columns. One corner features a rounded projection — the base of what once was a tower — and two massive chimneys reach at least another story higher than the slate roof.
The house, built for the Jones for whom the Jones Memorial Library was named, initially was designed by architect George F. Barber in the prevailing style of the day — the ornate Victorian Queen Anne, wrote S. Allen Chambers in his book, "Lynchburg, An Architectural History."
Jones was one of the organizers of the Rivermont Company, which sought to expand Lynchburg westward with the construction of the Rivermont bridge and a trolly line into downtown, and by developing one of the nation's first planned communities.
"...as if to give evidence of his faith in the development, he built his house near what was then almost the end of the avenue. Today, the Jones house stands across the intersection of the avenue and Rivermont Terrace," Chambers wrote.
The house was featured in the 1896 edition of "American Homes" magazine, which noted the arrangement was suggested by Mrs. Jones but the exterior was left entirely to the architects, Chambers wrote.
"Barber did not elaborate on the plan but complemented himself on the exterior which he declared to be 'of modern ornate style, such that gives to the building some life and dignity, not that sombre caste that makes it look as though it had just been to a funeral,'" Chambers wrote. "He also advised readers of the magazine that they, like the Jones's should 'insist on having a live house, one that seems to have something pleasant to say every time you come within the grounds.'
"Later owners decided that the house would have more pleasant things to say if some of the ornate embellishments were removed, and the house today bears little resemblance to the building designed by Barber. Its early-twentieth-century face-lifting included removal of the corner tower, facing of the house with brick, and a giant order portico that replaced the one-story veranda."
The facade now has a simpler neoclassical style, with the brick face and portico.
The house was selected as a YWCA design home in 2015, and the event's organizers published some details of the home's ownership history.
Jones sold the house to Jack Lee, who then sold it to Henry Winfree in the early 1900s. During World War II, Winfree's daughter, Virginia and her husband William Stark Mundy Jr., sold the house. It then became the first worship house and parsonage for the Community-Collegiate Church, which began as a ministry to the Randolph-Macon Woman's College community and later became Peakland United Methodist Church.
In 1955, Mundy purchased the house back. In 1972, the house sold to Herber and Flo Traywick and the couple added the circular driveway. After the Traywicks, the house was purchased by Grady and Dorothy Gardner in 1985 and painted a pale, buttery yellow color. The Gardners sold it to James and Eleanor Atkins in 1999 and the Mellis purchased it this past summer.
For the couple and their two daughters, it marks a dramatic shift in their living situation.
"This is just like living on a movie set," Holly said. "It is such a blessing to actually live here. This is construction we've never seen in our lives and we're just amazed absolutely amazed."
Holly said the family has lived in homes of less that 2,000 square feet. The Jones house stands at more than 5,900 square feet, with ample basement and attic space, as well as two outbuildings on the property.
When the couple began their home search, they worked with Realtor Robert Dawson and stayed in a series of Airbnbs to gain a feel for the Lynchburg community. They looked at one on Federal Street but it was the Rivermont Avenue house that called to the couple.
"We figured we would find a project to do and this does seem like an incredible project," Holly said. "We've learned so much about construction and repairs and what works and what doesn't and what's different from this versus a new home. This, to us, is so beautiful, no matter what it's taking to do it, makes it very worthwhile."
Holly admitted it was a larger retirement project than the couple initially thought.
"It's a fair amount of work," Tommy added. "There was a lot of deferred maintenance but the beauty of necessity is that you just have to do it."
Tommy talked about the overgrown vegetation and the time he spent pulling up weeds and grass that had grown through the cracks in the asphalt.
"It had a very disheveled appearance," he said. "Imagine, if you will, weeds and vines growing too high, sort of like if you imagine the movie 'Sleeping Beauty,' where she's in the castle and everything is kind of growing up.
"The one good thing, I suppose, if you're kind of antsy like I am, it keeps me busy."
The building they plan to turn into a tiny house had what they initially thought was a bat problem.
"It was twilight we saw what looked like might've been bats but actually it was the [chimney] swift birds or whatever they're called and they would fly around and … then just drop down into the chimney," Tommy said. "I've never seen anything like it. It was amazing because there were dozens of them and they just dropped down and vanished."
Painters have spent months in the main house, repairing cracked plaster and water damage while refreshing the yellow exterior paint and providing a new look to a number of the interior rooms.
Waterproofers are working to dry out the basement that once served as a bar area. Still a work in progress, the basement features darkly stained wooden beams running across the ceiling and paneled walls.
On the main floor, the entry hall is lined intricate wainscotting and a sage green wallpaper with a white trellis pattern.
The grand staircase features a unique pattern with a trio of ornately carved balusters flanked on each end with a simpler one.
"I think whoever designed this must've been an artist because they could've done those plain up-and-down ones but they didn't," Holly said.
The library is Tommy's favorite part of the house, with its built in bookshelves flanking the fireplace. Holly said each time the family moved, Tommy had to eliminate some of his book collection. Now he's working to build his collection back up, frequenting the Bookshop on the Avenue, Given's and the University of Lynchburg's book sales.
"My husband's never had a library before," Holly said. "We come from very simple places, where they don't have chandeliers."
One of Holly's favorite aspects of the house is the natural lighting that streams through the huge windows lining each room.
The kitchen had been remodeled before the couple purchased the house, complete with soapstone countertops. Holly said while it's nice, she's not much of a cook. Her children, though, enjoy baking in the space.
"We've never had two ovens," Holly said. "I don't know what to do with two ovens."
The first floor bathroom is lined wallpaper featuring golden patterns swirled through it. The realtor and Holly's children asked her to keep that French wallpaper and she did, though at first she wasn't too sure about it. It has grown on her, she added.
"This has almost turned into my favorite room," Holly said, noting a number of the bathroom fixtures needed replacing.
One the second floor, the couple has set up a home office in a room that overlooks Rivermont Avenue. There's even space enough for Holly to have her own crafting area in a room she believes once served as a nursery.
"We just can't believe we live here," Holly said. "This is so gorgeous. I just hope we do right by it."
Other property owners in the Rivermont area have been kind, welcoming and helpful as the couple has worked to make the Jones house their own.
"It's just a quintessential street," Tommy said. "If you had an ideal picture of what a street and city would look like Rivermont Avenue is about as close as you're going to come to that idea."
The Mellis' dog, Sam, now has a large yard to play in and you can find Tommy walking the energetic dog down Rivermont Avenue on nice days.
Holly said the avenue is flat enough to comfortably walk the dog and often when they make their way past the Cavalier Store, the man there gives Sam some bacon.
Old photos of the house show it once teaming with life and love, Holly said.
"You can tell when a house is a real home," she said. "It must've been amazing. … We're not looking to make a museum or anything, even though I know this is a historic area, we just want it to be a home that our kids can love and hopefully enjoy when we're not here and we hope that they do keep it and that they try to make it a good life here with it because we've been blessed. This house just fell in our laps."
PHOTOS: Couple finds perfect retirement project in old Rivermont house
When Holly and Tommy Mellis retired, they decided they wanted a project — a unique old home they could put their energies into to create something unique they could pass along to their daughters one day.
But where would they find such a project?
Real Estate Guide Rivermont 22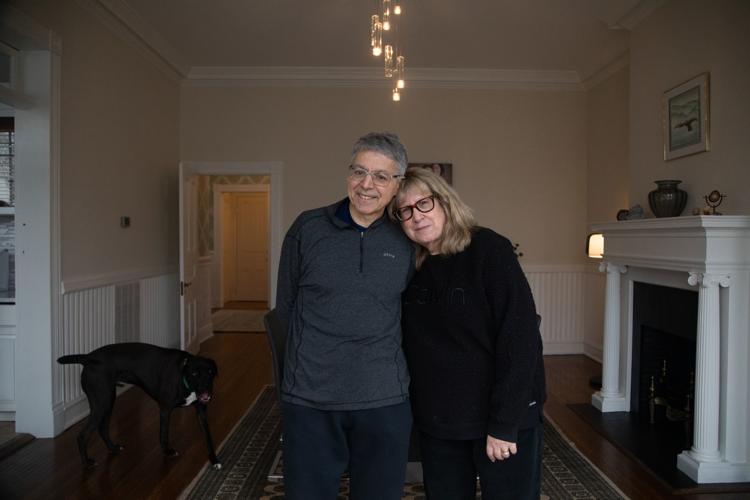 Real Estate Guide Rivermont 01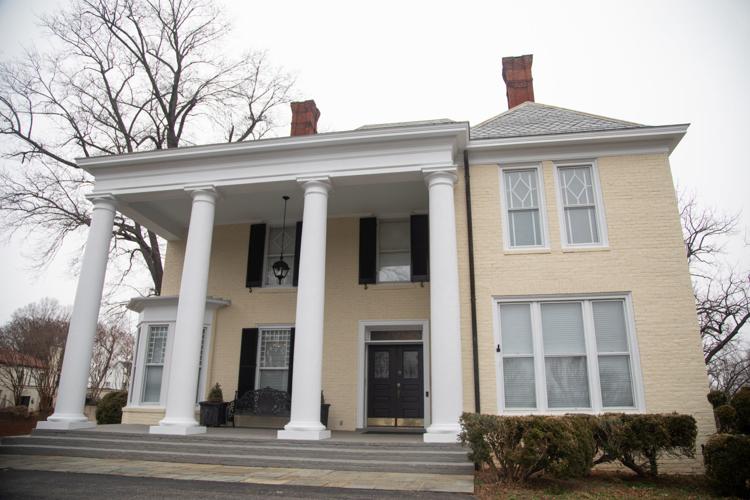 Real Estate Guide Rivermont 02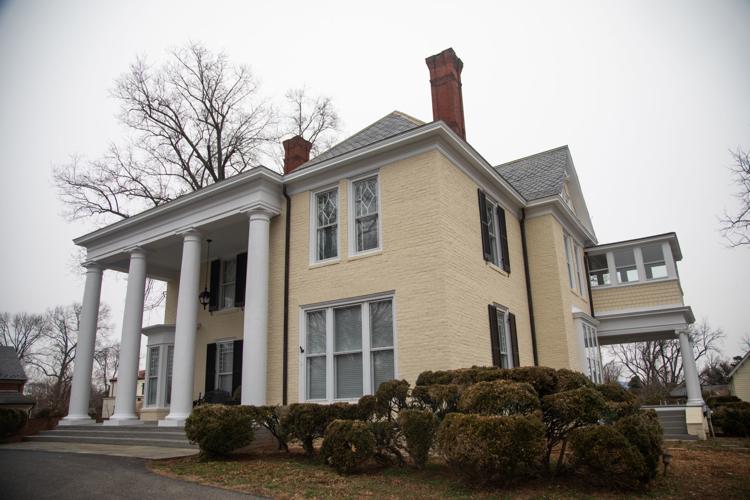 Real Estate Guide Rivermont 03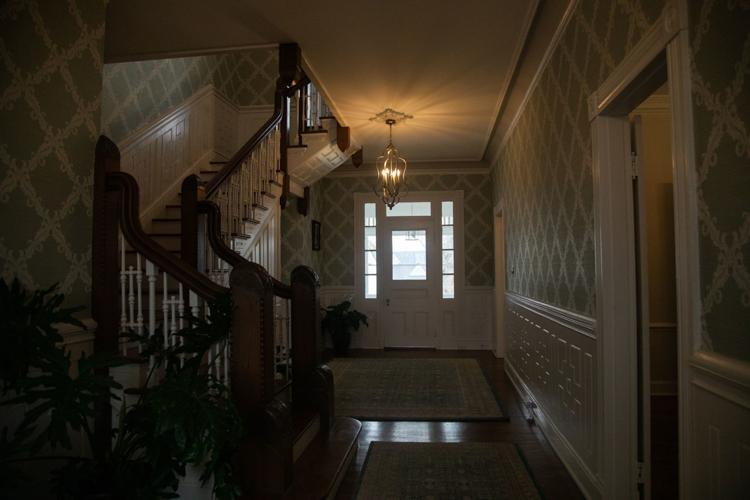 Real Estate Guide Rivermont 04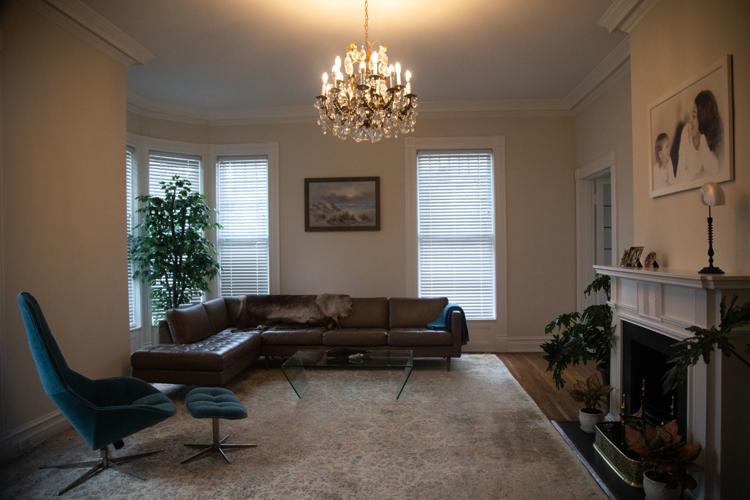 Real Estate Guide Rivermont 05
Real Estate Guide Rivermont 06
Real Estate Guide Rivermont 07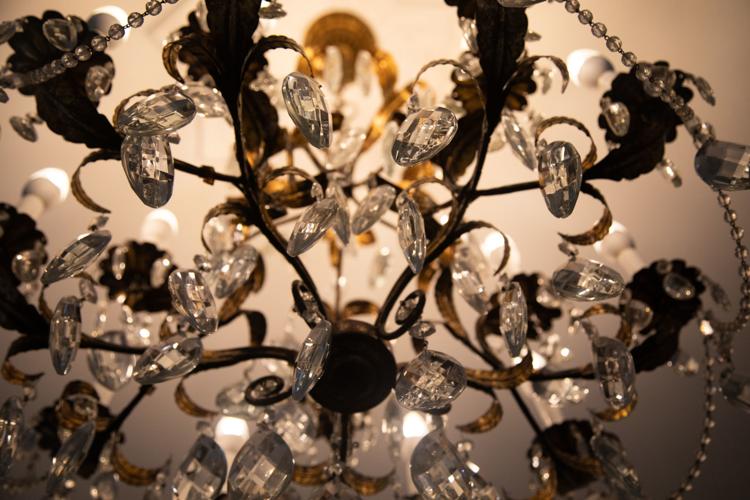 Real Estate Guide Rivermont 08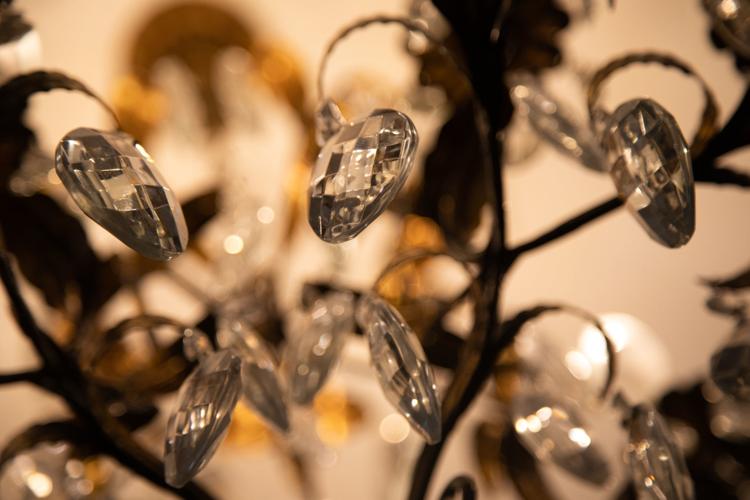 Real Estate Guide Rivermont 09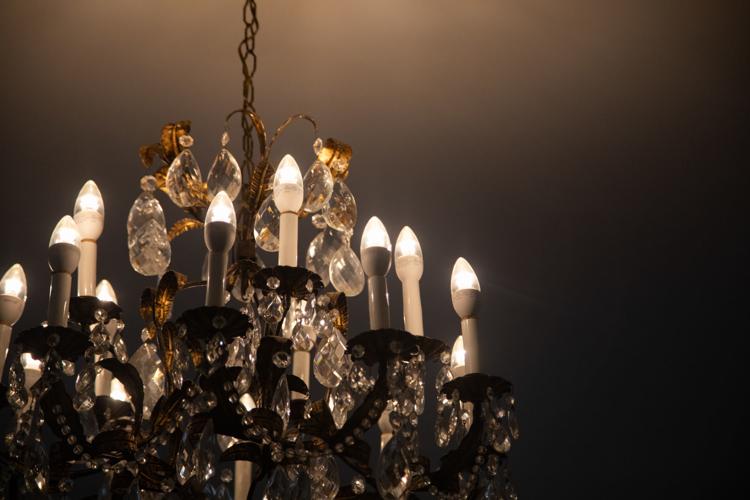 Real Estate Guide Rivermont 10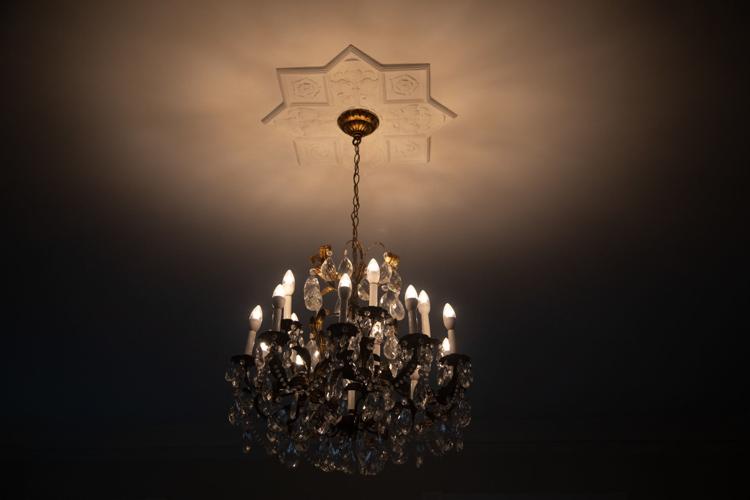 Real Estate Guide Rivermont 11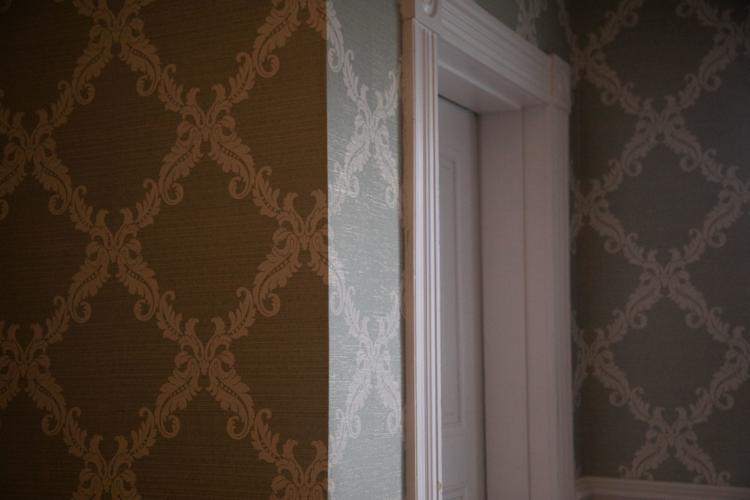 Real Estate Guide Rivermont 12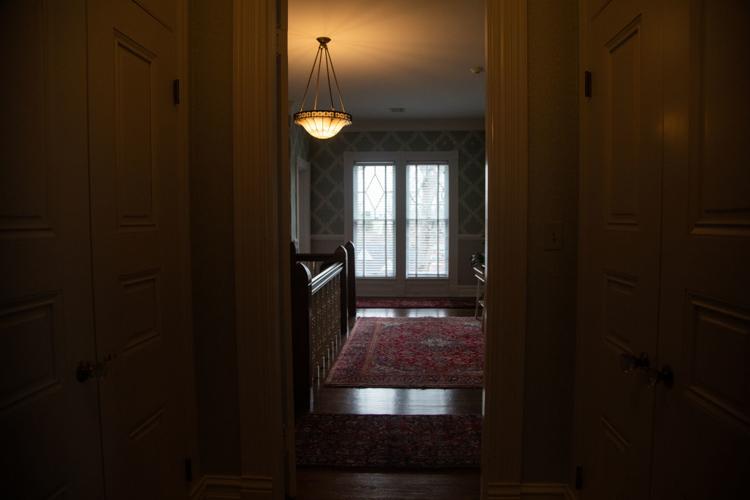 Real Estate Guide Rivermont 13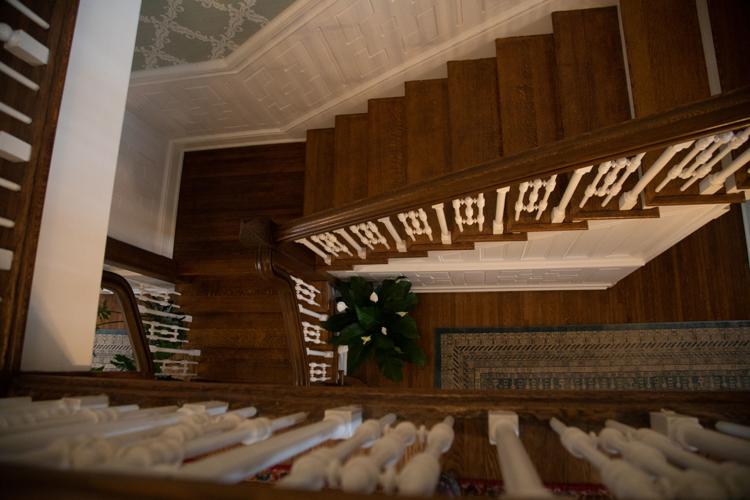 Real Estate Guide Rivermont 14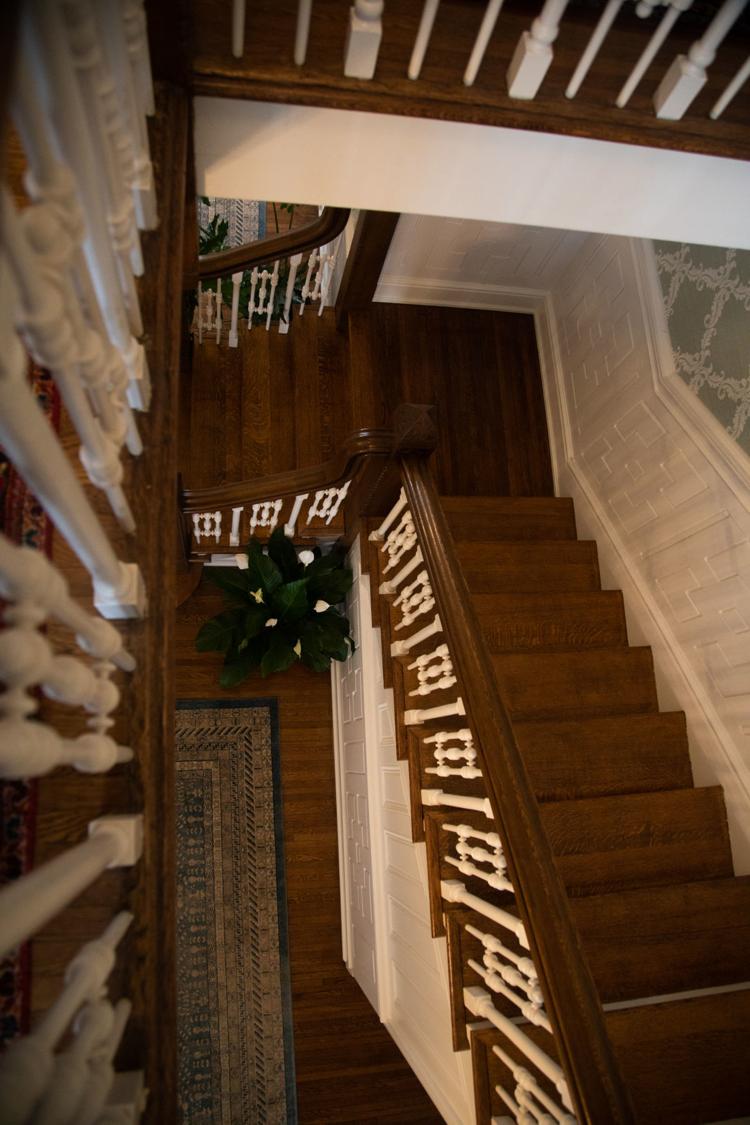 Real Estate Guide Rivermont 15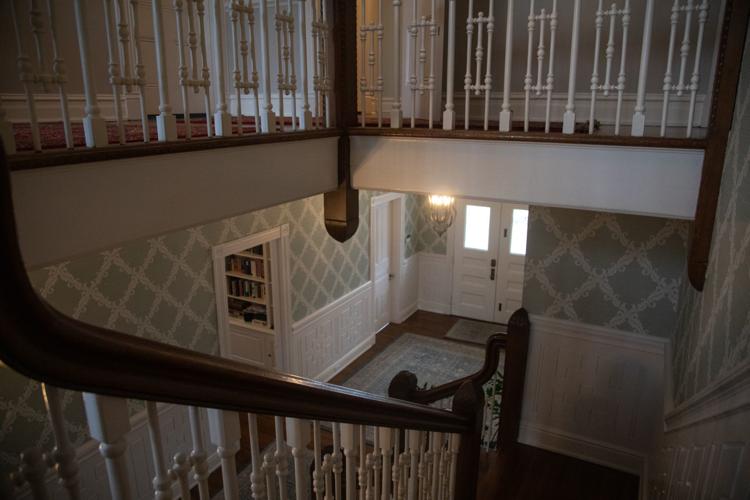 Real Estate Guide Rivermont 16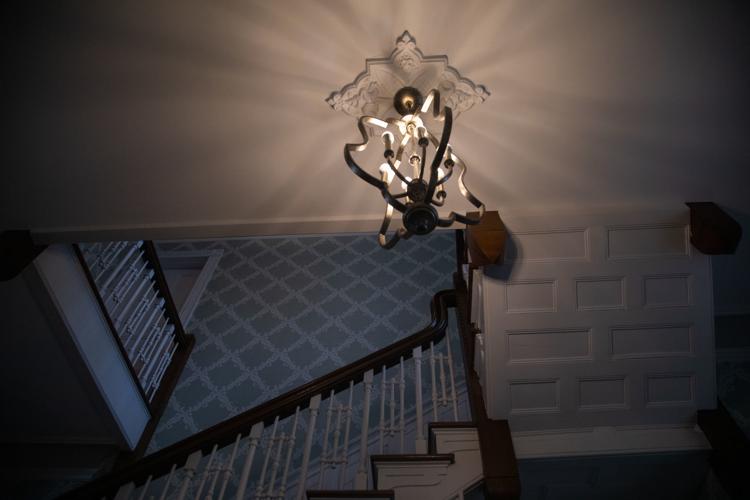 Real Estate Guide Rivermont 17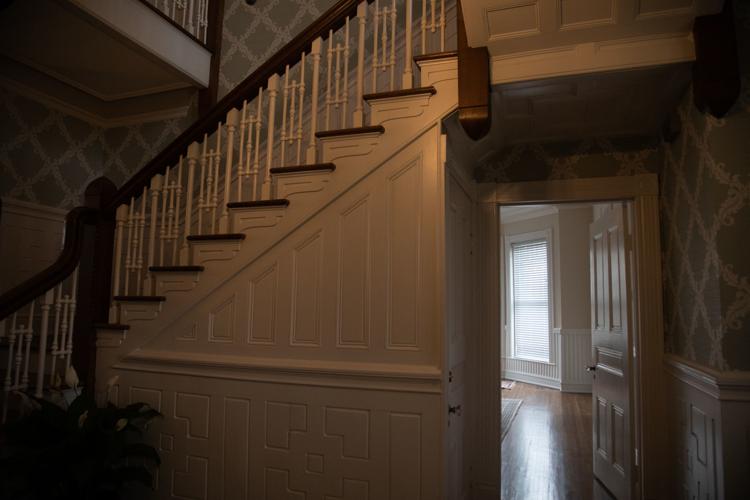 Real Estate Guide Rivermont 18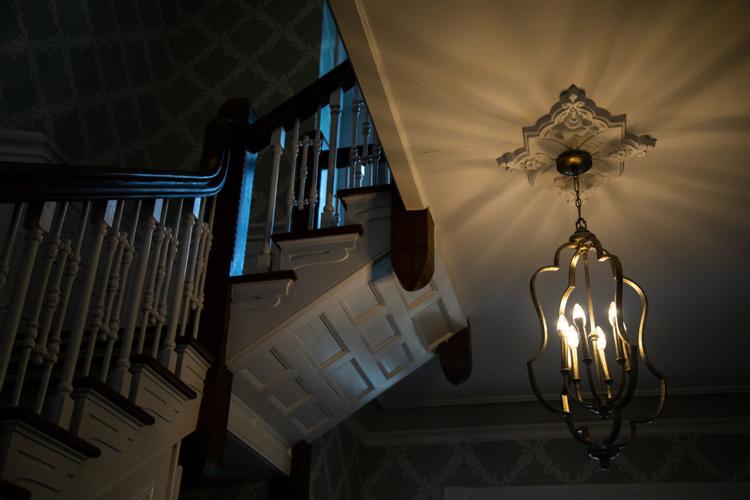 Real Estate Guide Rivermont 19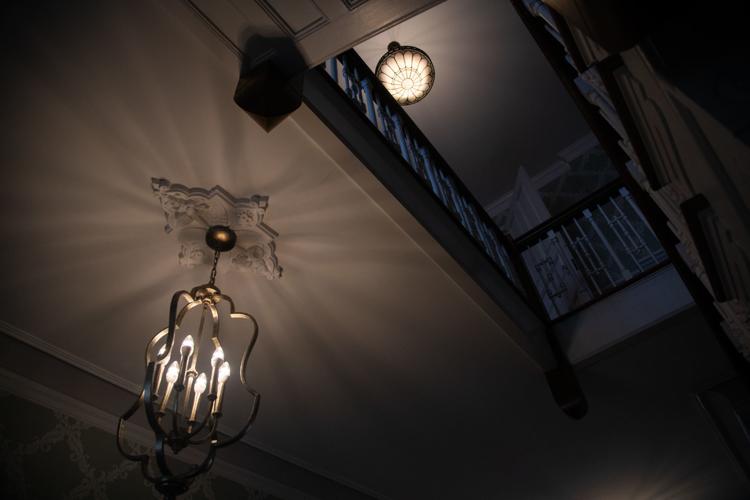 Real Estate Guide Rivermont 20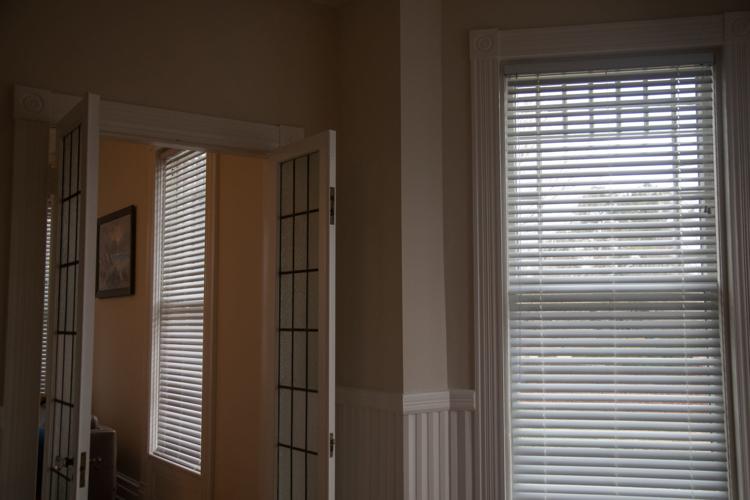 Real Estate Guide Rivermont 21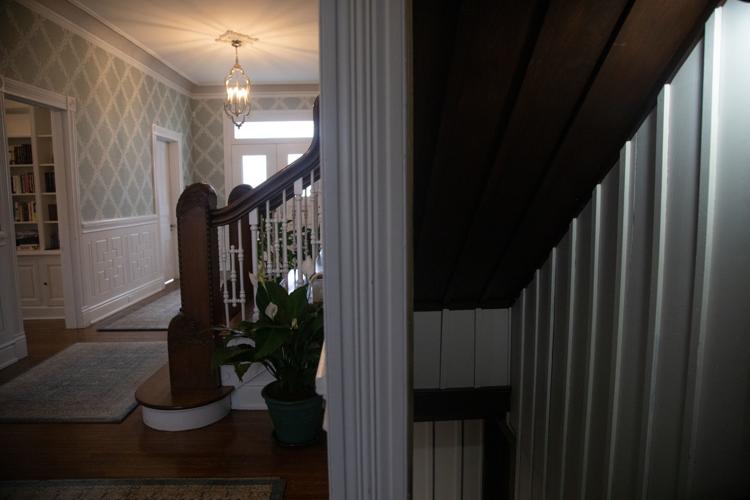 Real Estate Guide Rivermont 23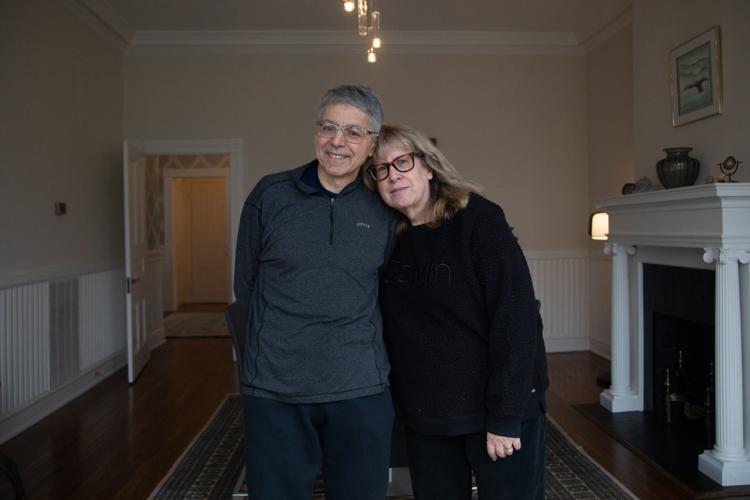 ~~ VERTICAL GALLERY: HIDE TITLES, UP FONT SIZE ~~
Sidener is the special publications editor for The News & Advance. Reach her at (434) 385-5539.