It may be hard to believe today, but for almost 200 years there were brothels in Lynchburg and thanks to a local researcher, the "bawdy" women who lived in them are brought back to life every year during a tour at Old City Cemetery.
For 20 years, local historian Nancy Weiland has led a guided walking tour to the gravesites of some of Lynchburg's "sporting ladies" buried at the cemetery. More than a dozen were buried on site and Sunday Weiland shared their personal stories she has uncovered while researching the history of the red light districts in Lynchburg during the 19th and early 20th centuries – a passion of hers since the 1980s.
"We probably wouldn't know this part of history," Weiland said during Sunday's "Bawdy Ladies of 19th-century Lynchburg" tour at the cemetery. "As historical as Lynchburg is, I seem to be the first and only one to come along and say 'Hey, I think I'm gonna investigate the prostitutes of Lynchburg.'"
The ladies worked first at Buzzard's Roost downtown and then on Fourth Street between Federal and Monroe streets. The last brothel closed in 1964.
Many of the stories Weiland told before a crowd of dozens of onlookers Sunday were humorous and light-hearted but some others ended with tragedy and suicide.
Ted Delaney, the cemetery's executive director, said this is the only cemetery in the city that does this kind of tour since all others prevented these women from being buried there. Old City Cemetery was owned by the city, so therefore, no one could be denied.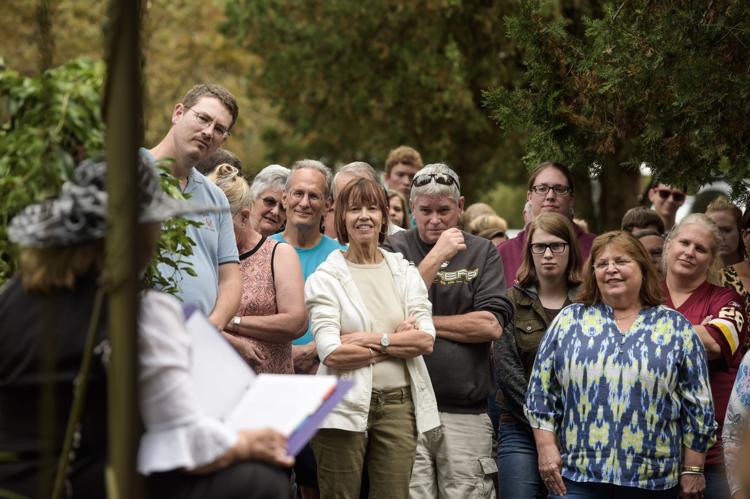 Delaney said there are still some people who still remember the red light district on Fourth Street.
"World War II soldiers would come and wait in line there," he said.
The goal was to become a "madam" who ran the brothel. The best sporting houses had maid, housekeepers, cooks and a piano player.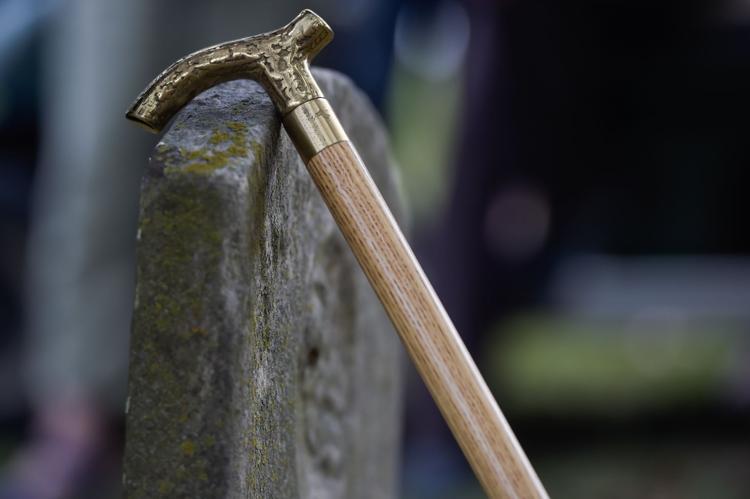 "The men often used these facilities as a social club," she said. "They would go there to play cards, have a drink and the better homes were finely furnished and the women dressed in the latest fashion."
Often times in her research, Weiland found that the prostitute's occupation was really listed as "seamstress" in various Censuses. She said to find out whether they really were a seamstress or not, she had to look at the listed address for where the woman lived since many lived in the red light districts.
The going rate for the services these women offered was about $5 in the 1940s.
Jenny Thurman, who participated in the tour two years ago, said she learns something new every time she comes.
"Even since I came last time, I've learned a lot more," she said. "I think because the story is so in depth you can't take it all in at one time. I think it's just really cool because a lot of people don't know the background of Lynchburg, they don't know there's a lot more to Lynchburg."
Between 1907 and 1910 there were 30 "madams" on Fourth Street running brothels, Weiland said.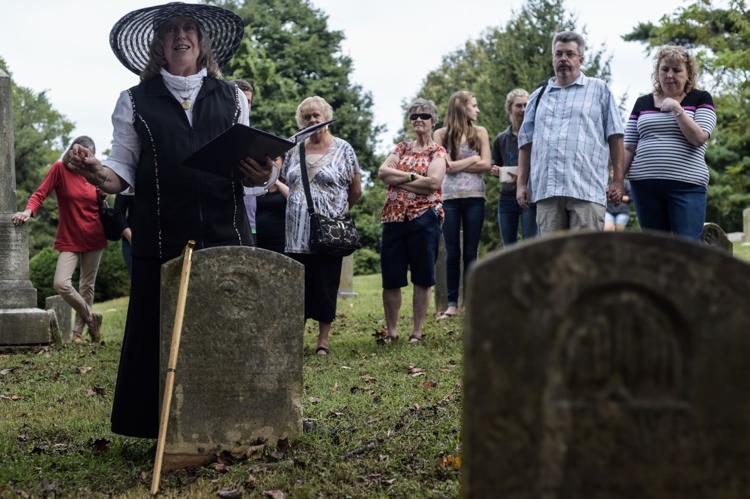 "So we're talking about eight houses on Monroe, seven houses on Jackson and Fourth Street had 16 houses, so we had 31 houses in the district."
In 1860 the total population of Lynchburg was 6,853. It was estimated there was one prostitute for every 3 males inhabitants in Lynchburg, she said.
At the end of the tour she reminded people that, whatever their opinion is about the profession, to remember that many of the girls moved on with their lives, got married and had children and never looked back.
"This is one of those complicated stories … you can see there's a humanity here," she said. "You follow through in the Victorian time when women had no choice and what they could do to earn a living and so this is the profession they either chose because they were a single mother, widowed, they had no home to go to and a lot of them worked their way out of it. You can't look at these women with one opinion or another; they're just a little bit of everything."