On a sunny, spring afternoon on a bridge over the Piney River on Virginia 151 in May, birds chirp peacefully as vehicles drive by a cluster of houses situated next to the highway.
It was a much different scene at this bridge on the Amherst/Nelson County line the night of Aug. 19, 1969, and into the following morning when raging waters from the onslaught of Hurricane Camille flooded people out of their homes, Amherst resident Vance Wilkins said.
Wilkins, at the time, owned Wilkins Construction Co., which built bridges across the state. He was called to the area that night to secure the company's equipment, which was in danger of washing away. While there, he and the late Jessie Ramsey, a crane operator, helped residents living near Piney River, who found themselves swept up in the flood waters, he said.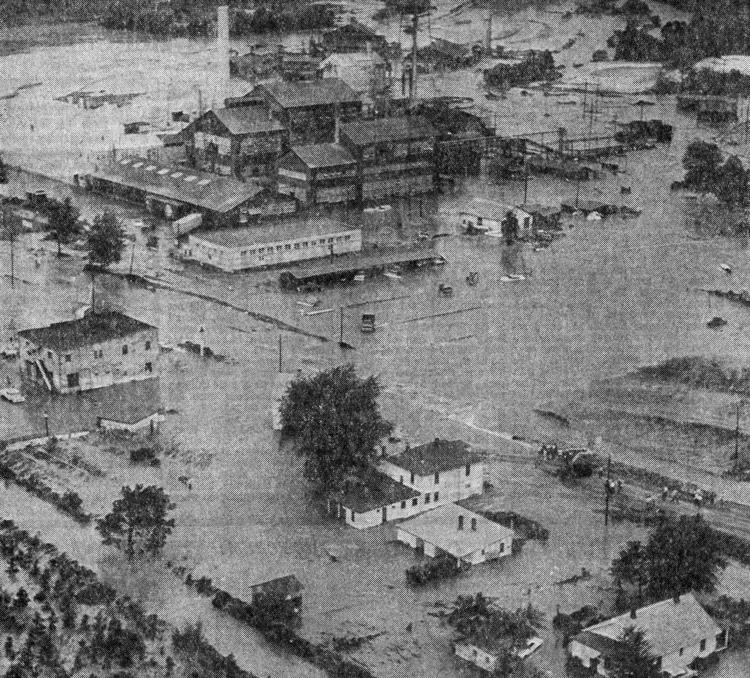 He recalls getting rope and having the residents of a nearby home that still had electricity called the local rescue squad. On the way back, the bridge they had just crossed by vehicle had washed away, he said.
"It was getting up pretty good," Wilkins said of the river.
Wilkins and Ramsey found a way back to the bridge Wilkins' company was building, where they used the rope to haul people to safety through the flood waters, he said.
"When you pull a man up like that … it's work," said Wilkins, who was 33 at the time. He later served in the Virginia House of Delegates from 1978 to 2002 and for a time as Virginia's Speaker of the House.
He vividly remembers the frequency of the lightning that night and how he didn't need a flashlight. He also recalls thinking how he had never seen water so high.
"I must have said that 10 times," Wilkins said.
When Ramsey died years later, Wilkins said a woman and a small child they helped that night attended his funeral.
No one in that immediate Piney River area lost their lives that night, he said, and he credits the location's wide topography for it. Without the wide bottom near the river, they could have been killed.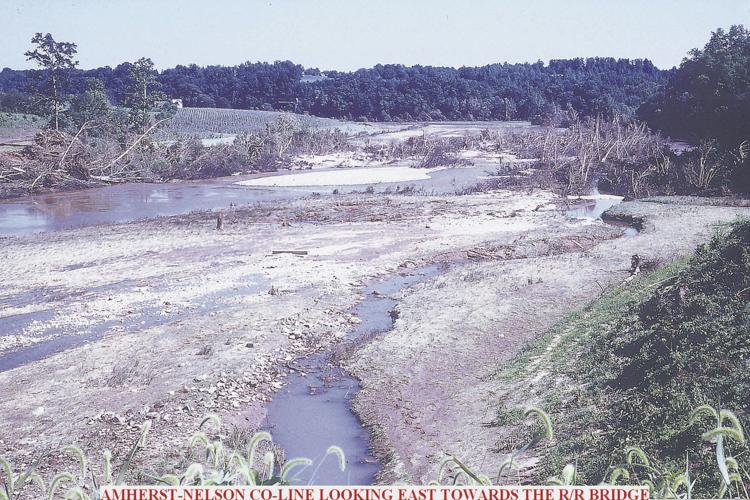 Many others weren't so fortunate, he said looking out over the peaceful scene during a recent interview.
"We were lucky we were where we were. We would have been sliced to beef if it was narrow," Wilkins said, later adding: "Without that, we wouldn't have had a shot."
Ken Watts, an Amherst Town Council member and former town police chief, was 11 years old and living in Amherst when Camille swept through.
"Nobody thought a whole lot about it," he said of the night of the storm.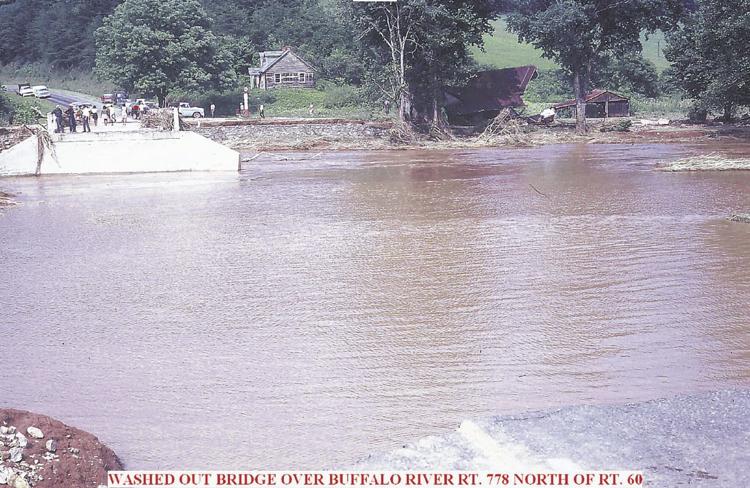 The next morning was a gorgeous day. The magnitude of the hurricane's damage just outside of the town stunned many residents, he said. He remembers the sight of helicopters roaring above and riding his bicycle with friends to see the mobilization of emergency response efforts on U.S. 29. Watts knew some people who lost their homes to the flood.
"You couldn't tell anything from the town," he said of Amherst. "We felt blessed. … It was no question it was a big deal."
Amherst County Board of Supervisors Chairman Jimmy Ayers was 6 years old and living in Madison Heights in 1969. Ayers recalled helping his grandfather, who had a heating and air conditioning business, as he went into Piney River to help Nelson County residents reeling from the damage.
Ayers remembers crawling under buildings to help with duct work while his dad removed furnaces from basements.
"I was just mesmerized at what I saw while I was there," Ayers said. "As a kid, it was unbelievable to think water had done this much damage."
He remembers a family forced to take shelter in a tree that night when flooding hit. The sights are just as clear in his mind as they were 50 years ago, he said.
"It's something you don't ever want to see again, that's for sure."