After two years of drawing thousands of gatherers to a field near Sweet Briar College, the Amherst County Fair is set for a venue change in 2020.
The fair is planned to be held next summer at Winton Farm on Virginia 151 a few miles north of the town of Amherst, according to Amherst County Administrator Dean Rodgers. The county also plans to hire a new fair director, Rodgers informed the board of supervisors during its Sept. 3 meeting.
The fair drew about 10,000 gatherers over a four-day period in August, according to organizer Vanessa Angus.
Rough gross receipts were just more than $12,000 for rides and $36,379 for admissions, Angus said. About 50 random surveys were held with feedback showing rides, food and farm animals were the most-liked features.
The least-liked aspect was the heat, she said. With a heat index of more than 100 degrees throughout much of the event that kicked off Aug. 15, some stayed away for that reason, Angus said during a report before supervisors.
The fairground required bus shuttles to a parking area on nearby Stage Road.
Winton, a country club and golf course with more than 50 years of county history, is now under ownership of Waukeshaw Development, Inc., a Petersburg company that bought the property from the county in February.
"Winton is a much better location," Rodgers said. "It is easier for people to find with less traffic management needed."
Moving it to Winton provides more ample parking, reduces the amount of Amherst sheriff's deputies needed, would mean less drivers of golf carts to take residents to the site and not require bus shuttles, according to Rodgers. The layout also allows for better ingress and egress, he said.
"This greatly reduces the costs of putting on the fair," Rodgers said.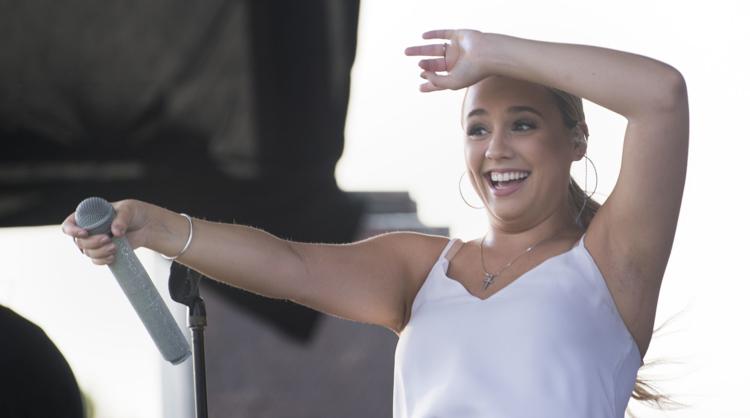 Angus said feedback for this year's fair has been overwhelmingly positive and many have expressed appreciation for a family-friendly event. Some have requested the fair be held later in the year because of the intense summer heat, she said.
She thanked the 280 volunteers who put their efforts into making the fair a success.
"It takes an army to put something like this together," Angus said.
Country music singer Gabby Barrett performing at the event on Aug. 17 also was a major highlight, according to Angus.
"She did bring lots of people out for Saturday night," Angus said.
In regard to the weather, she said all fair organizers can do is pick a date and hope for the best while noting having it in September would bring potential issues as well.
"It was a tough, tough weekend. That heat was brutal," Jimmy Ayers, the board's chairman, said of the challenging climate. "That is one thing we cannot control is weather."
Rodgers said Winton has trees for shade, water can be sprayed for cooling purposes, identifying spots to launch fireworks is easier and there are fewer neighbors to aggravate in putting on next year's fair. The fairground at Winton is on about 70 acres that were deeded back to the county as part of the sale.
"Waukeshaw Development is an eager partner so there will be a variety of ways we can help each other with structures, infrastructure and event planning," Rodgers said. "It will be a busy year getting Winton ready to receive the fair but planning and discussion with neighbors has already begun."
The county is looking to hire the new fair director with proceeds from the fair and seed money from the board of supervisors, he said. The goal is for the fair to bring enough revenue to pay for that position. The director will work out of the county's recreation and parks department and for the Amherst County Agricultural Committee, which is charged with overseeing the fair, he said.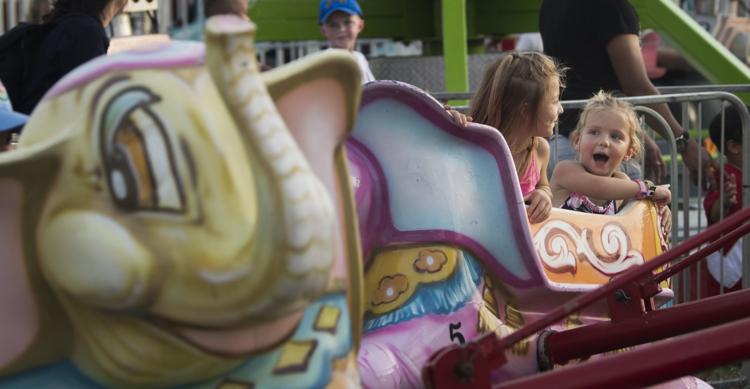 Dave McCormack, owner of Waukeshaw Development, said the company looks forward to the attention the fair will bring to Winton. He expects low impact on the golf course and precautions will be taken to ensure it remains in tact while the event takes place on the county's portion of the site.
"We're super excited about it," McCormack said. "The downside to me is almost nothing. The upside is really amazing and hopefully it will be a really great place to do that."
Reach Justin Faulconer at (434) 385-5551.