The song "Celebration" by Kool & The Gang played as the sun set over the backdrop of the Blue Ridge Mountains Friday, a fitting musical selection as several thousand were in a festive mood while soaking in the sights and sounds of the Amherst County Fair.
As night fell on the second leg of the four-day fair, bubbles flowed from a machine close to a cluster of attractions and a cool breeze greeted crowds waiting in lines for rides, funnel cakes and other treats.
Matt Giles, assistant principal at Amherst Middle School, enjoyed spending a fun night with his family and greeted students who roamed the fairgrounds.
"I love it. I think it's awesome," Giles said. "It's a good way to see everybody, build relationships."

Attracting thousands to Sweet Briar Drive near U.S. 29 in Amherst, the fair kicked off Thursday with some rainy weather and wrapped up Sunday evening. The event was resurrected in August 2018 to much fanfare after an absence of several decades.
Giles said the fair is a great addition to the county's slate of annual events and generates community pride and excitement. The students especially look forward to it, he added.
"I think our county is definitely going in the right direction, some awesome decisions are being made," Giles said. "Good stuff."
The Amherst County Agricultural Committee, a group formed in late 2018 and appointed by the board of supervisors, took part in steering and organizing this year's event. Bus shuttles ran on continuous loops to bring gatherers to the fairgrounds from a nearby parking area and volunteers drove golf carts around to get folks to their vehicles.
Nate Young, the county's chief building official, said the department spent a few days inspecting the rides for safety purposes. On Friday he enjoyed looking on as children, including his own, rode them and gazed over the merry scene as excited screams and laughter filled the air from people enjoying the rides.
"It's really nice to see the whole community come out for it," Young said.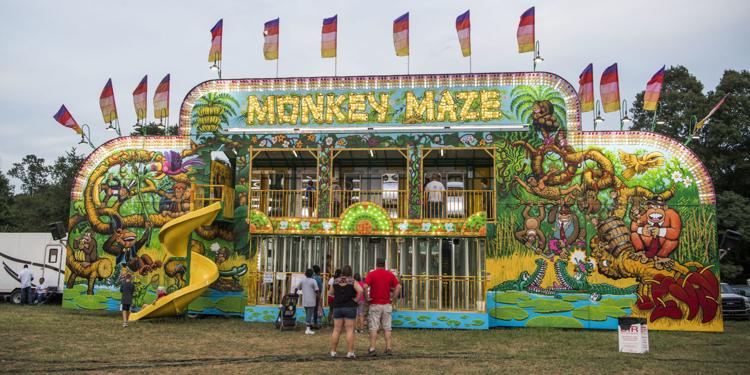 Beth Mays, of Nelson County, took a moment to take a photo of her 5-year-old son, Hunter, at a spot near the farm animals. She said he was amazed by the lights, was obsessed with anything farm-related and had a good time walking around.
"He loves looking at tractors," Mays said.
Mays, who lives about a 15-minute drive away in Arrington, said she knows of many Nelson residents who have flocked to the Amherst fair. Nelson also has some carnivals and family events to go to, she pointed out.
"But nothing like this," Mays said.
Sweet Briar College seniors Brooke Burnett, Bailey Goebel and Cailey Cobb enjoyed the festivities taking place across the highway from their campus. They said they enjoyed the positive, fun atmosphere and the animals on display were adorable.
"I want a goat," said Goebel, of Virginia Beach, after surveying the petting zoo area. "More animals could never hurt."
Shortly after the fireworks display Friday night, dozens of kids flocked to see the assortment of pigs, goats, horses, sheep, goats and other animals.
"I want to hold a bunny!" one girl yelled as she walked through.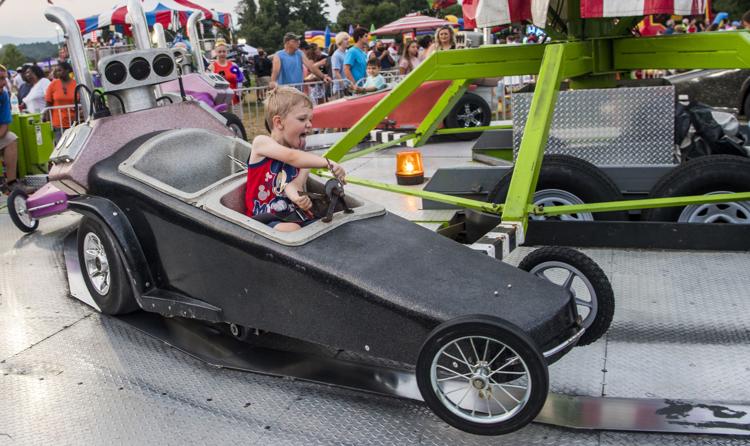 Some children tried their hand at practicing milking cows in an artificial simulator type of activity. Erin Marshal, an assistant in Nelson County's Virginia Cooperative Extension office, said a steady stream of kids came through Friday to take part in the milking demonstration and it was popular among toddlers, particularly.
"The kids love the hands-on," Marshal said.
She said the agricultural-related attractions and activities are a great opportunity for children and teenagers to learn about an important aspect of their communities, especially those who don't grow up near farms.
"Too often kids don't know what agriculture means," Marshal said.
Photos: Riding high at the Amherst County fair
Amherst fair 1

Amherst fair 2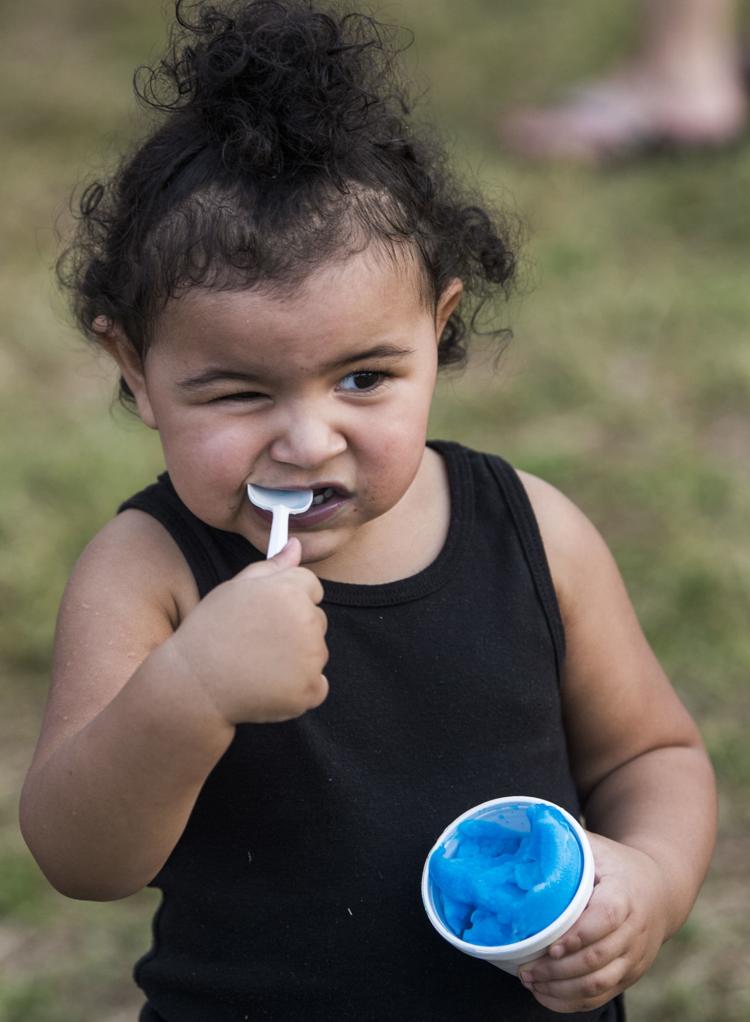 Amherst fair 3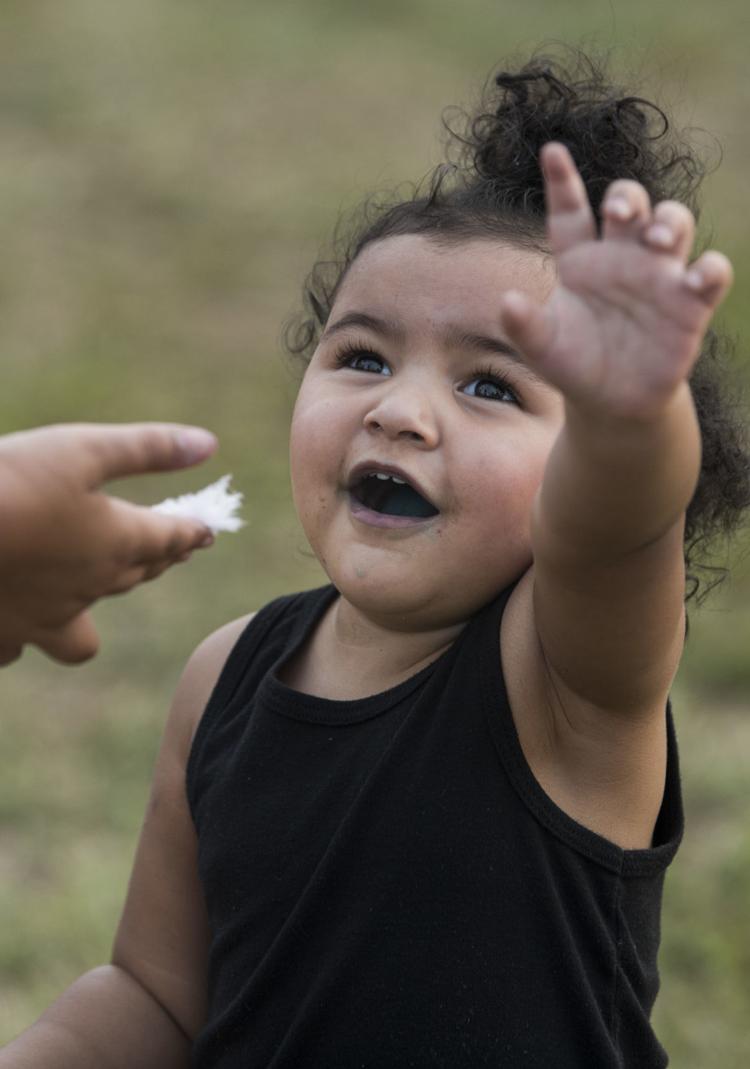 Amherst fair 4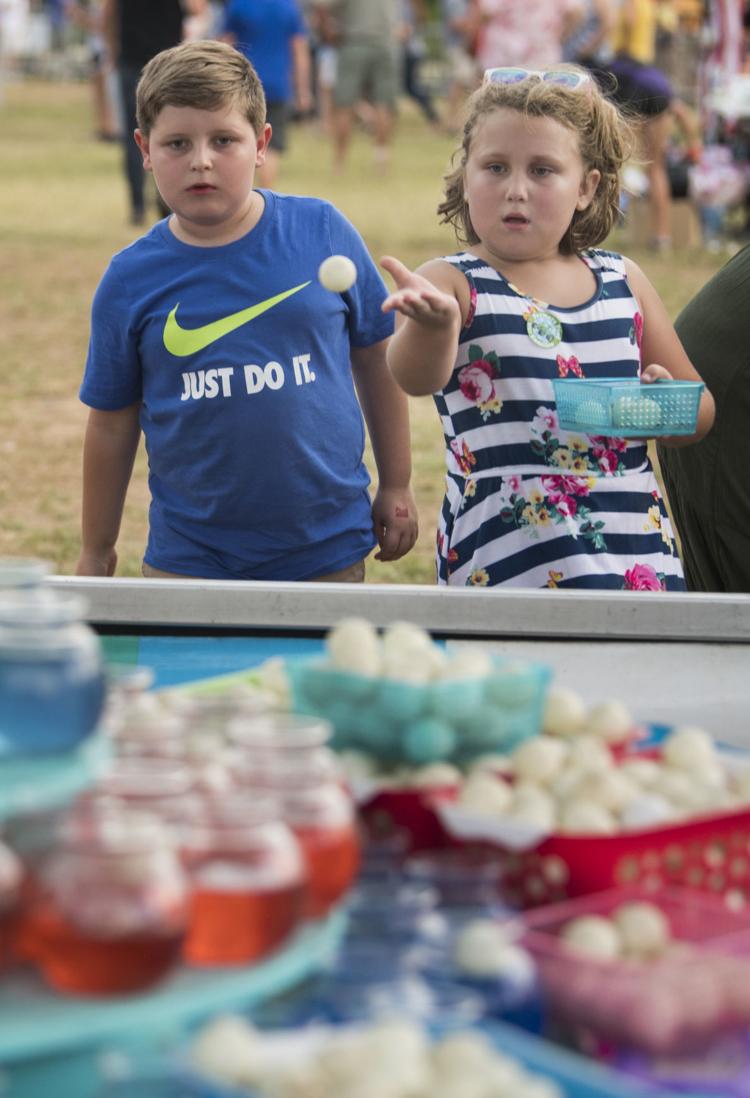 Amherst fair 5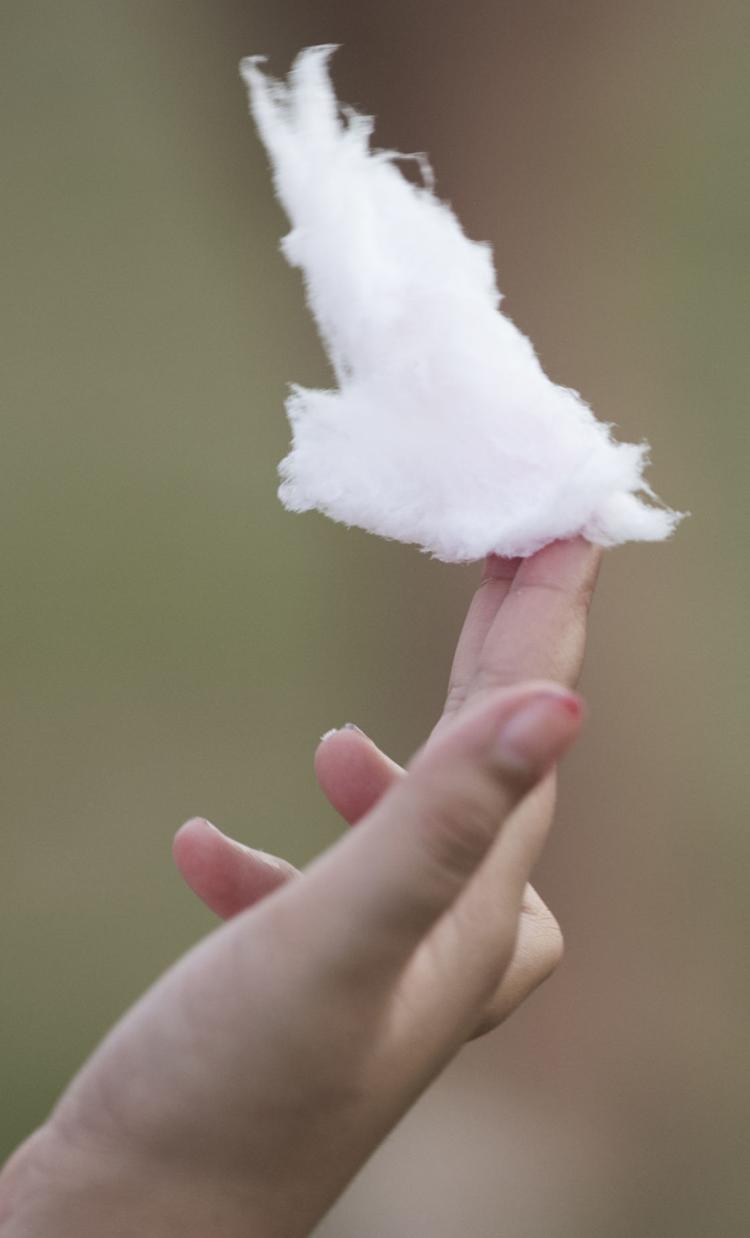 Amherst fair 6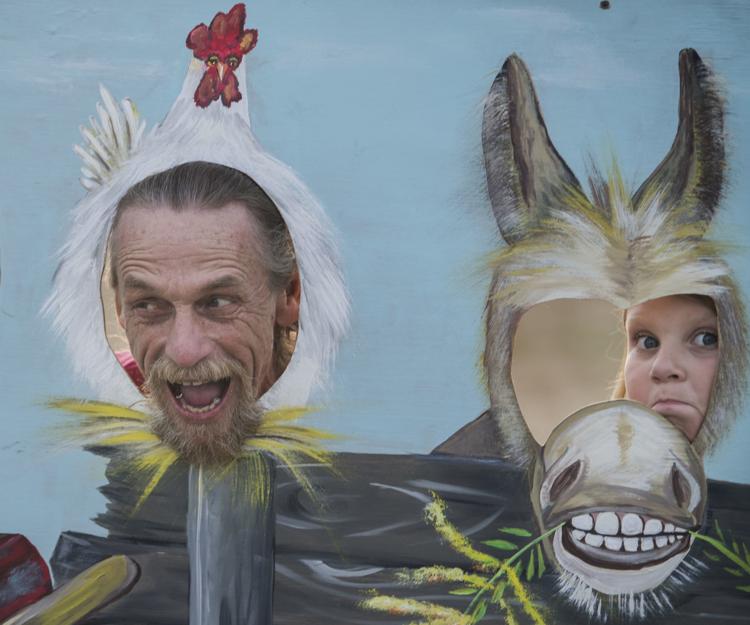 Amherst fair 7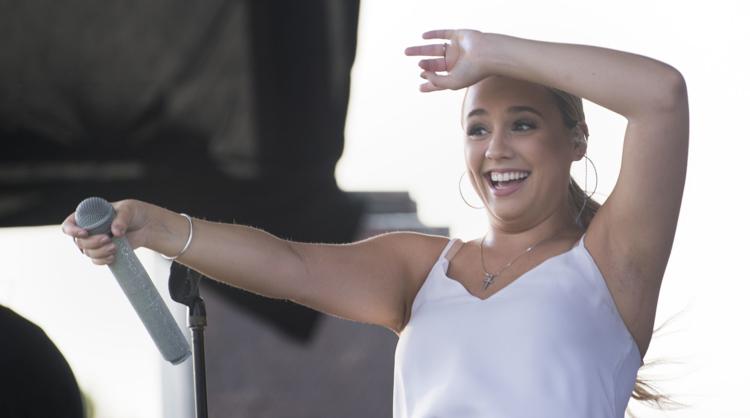 Amherst fair 8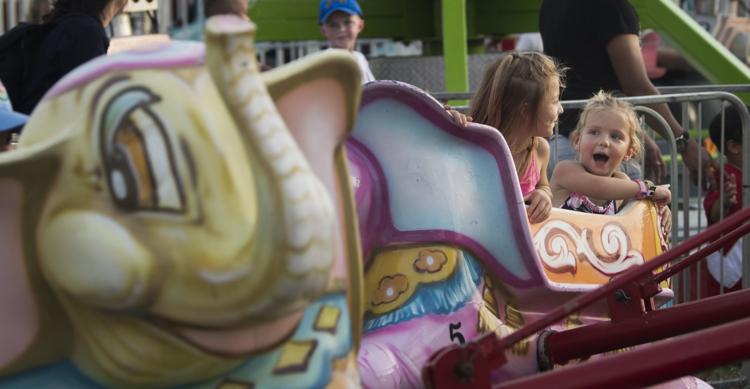 Amherst fair 9

Amherst fair 10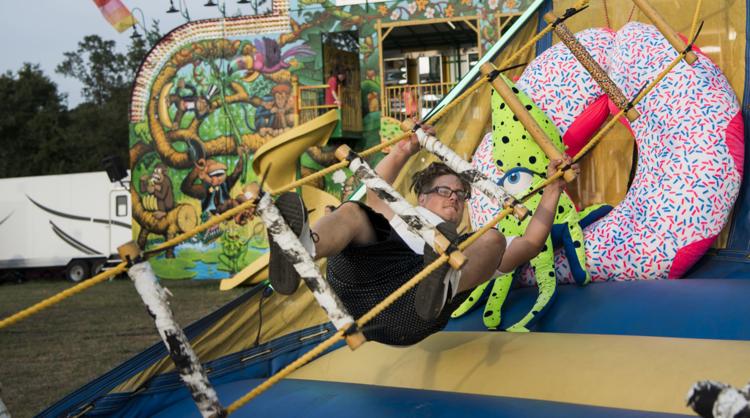 Amherst fair 11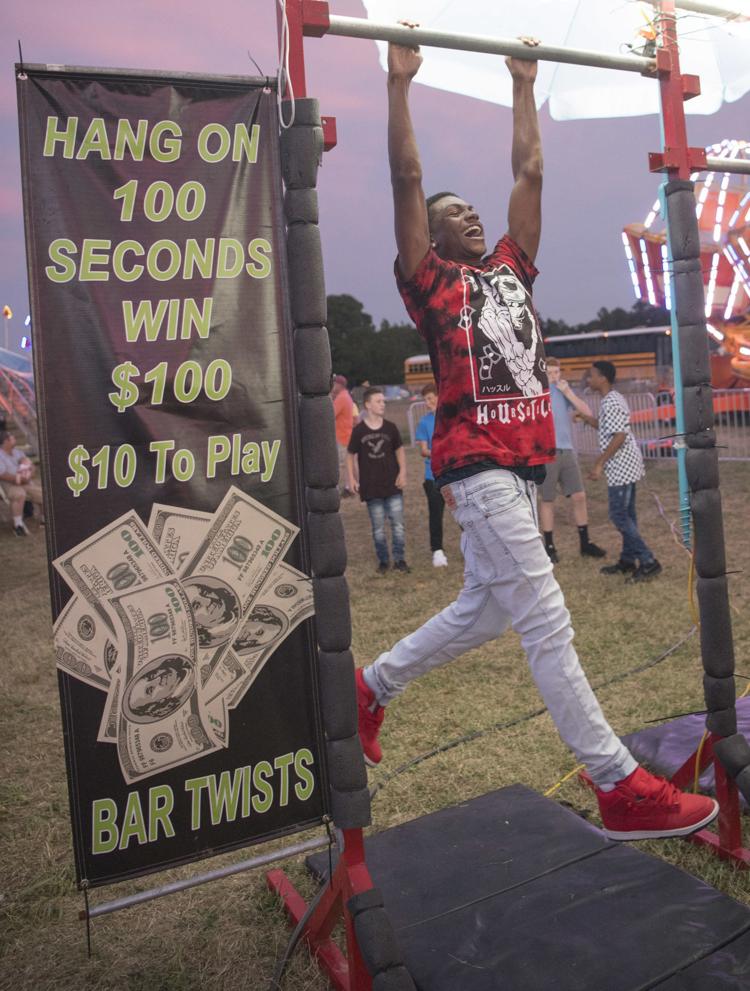 Amherst fair 12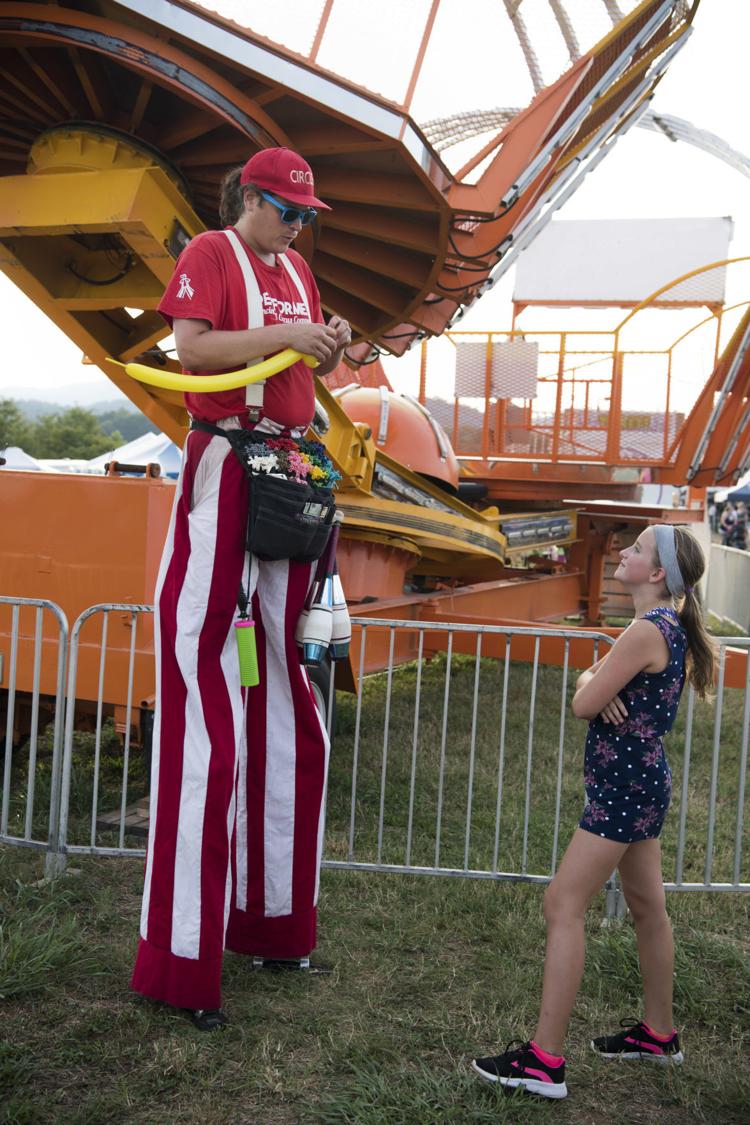 Amherst fair 13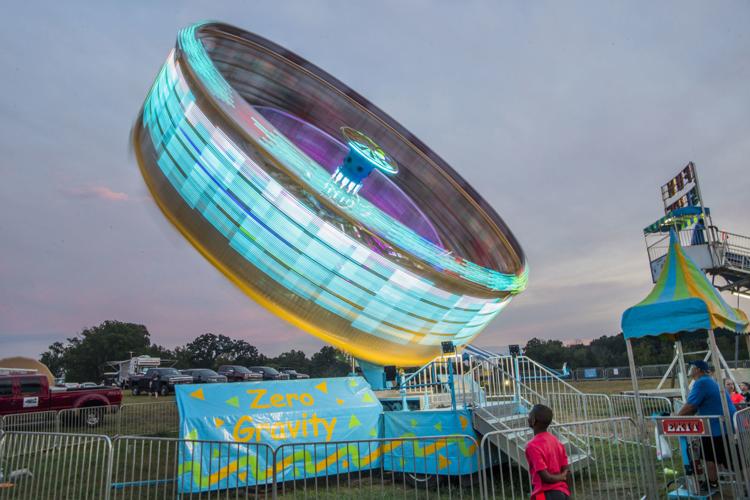 Amherst fair 14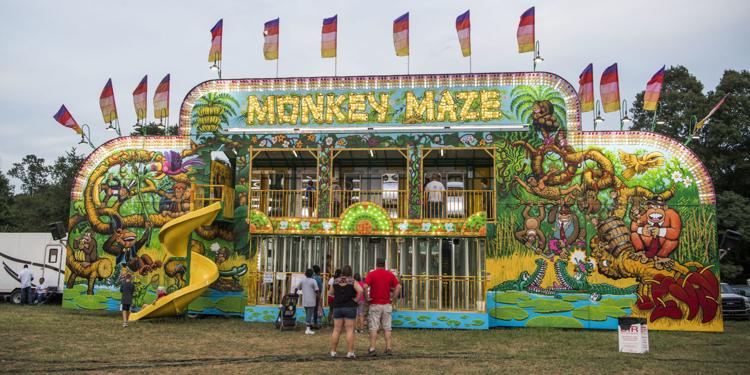 Amherst fair 15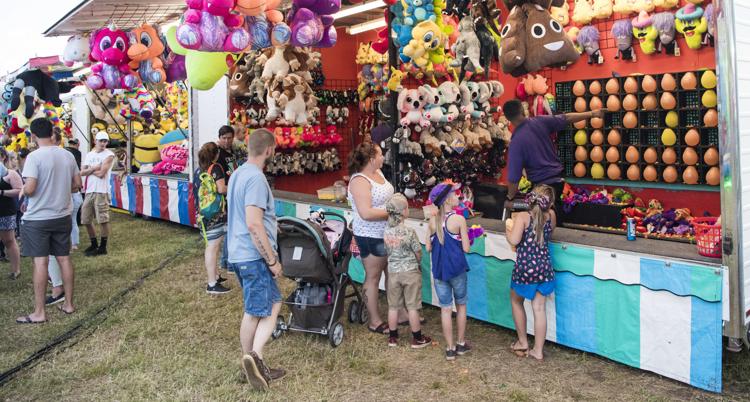 Amherst fair 16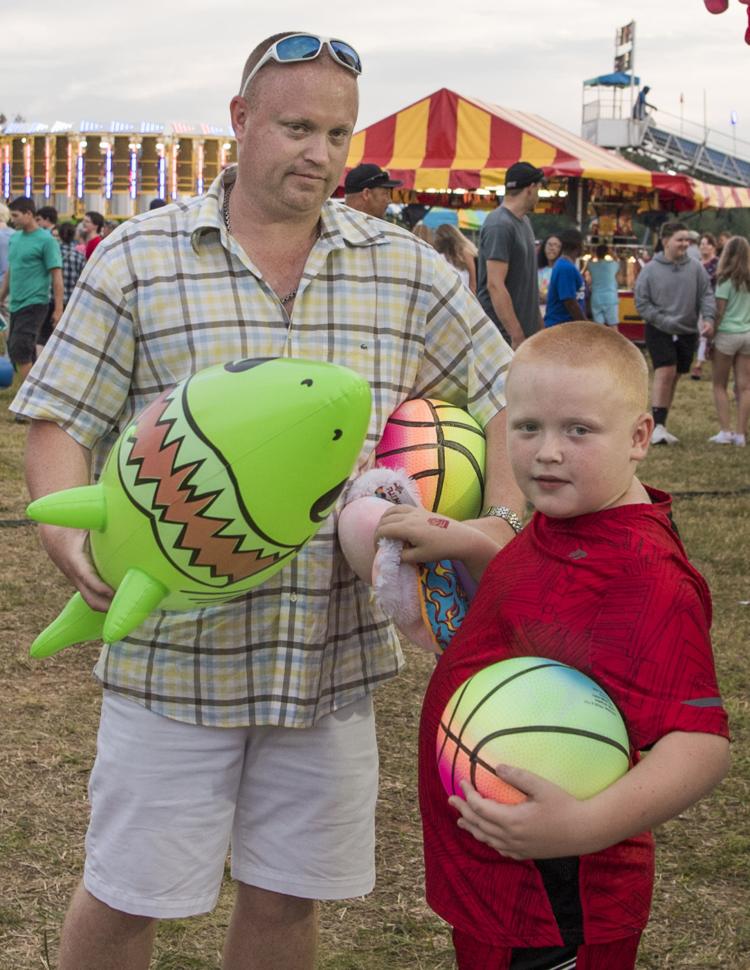 Amherst fair 17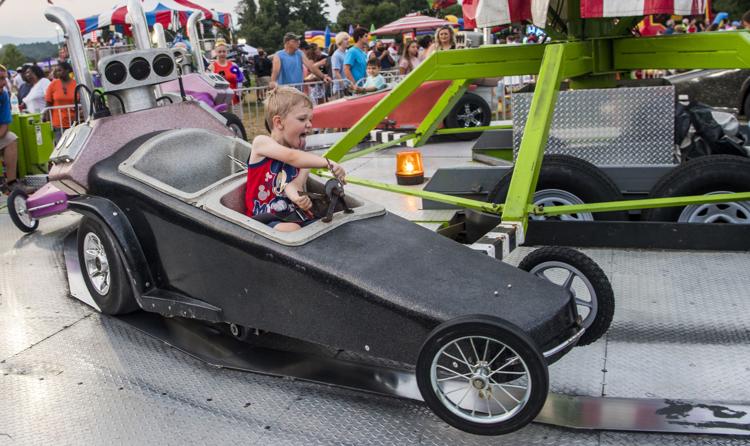 Amherst fair 18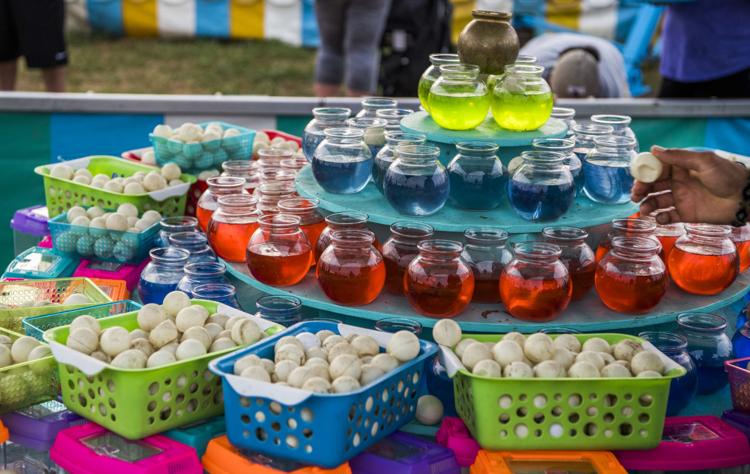 Amherst fair 19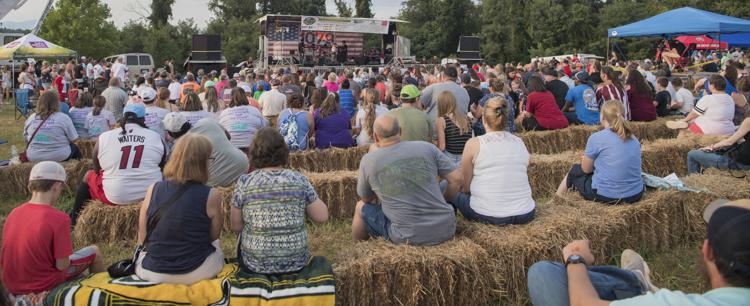 Amherst fair 20