AMHERST - Take a drive along Sandidges Road in northwestern Amherst County and one of the county's last surviving 19th-century gristmills, Sandidge's Mill, will greet you as to approach U.S. 60 West.
Step inside and you'll see the historic, two-story brick structure has been completely transformed into a home with an upper floor resembling a loft-style apartment that features scenic views of cows, pastureland and the Blue Ridge Mountains. John Patteson, an Amherst resident who buys old properties and rehabilitates them, purchased the mill in 2006 and saw potential for a home with rural character.
"I'm known as the 'old house man,'" Patteson said of his reputation among local realtors for giving old properties tender loving care. "This is probably the most far gone property I ever had anything to do with in terms of its dilapidation. It was just terrible."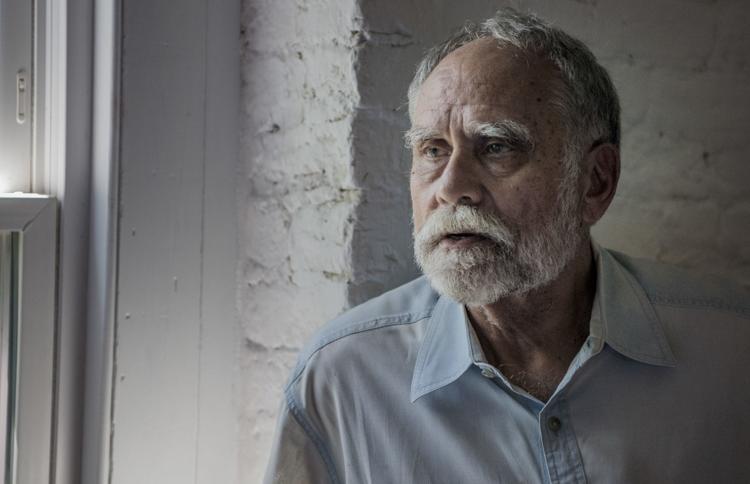 Patteson bought the old mill and three other structures that, years ago, made up the former village of Sandidges, including a circa-1892 post office. The former water-powered gristmill at 372 Sandidges Road now is home to a family who moved there in late July.
He and a friend had the slate roof replaced and in 2009 started working on sprucing up the interior. Taking a break in early 2010 to focus on other endeavors, Patteson said work resumed on the mill in March 2017 and just more than a year later it was ready to go on the market.
"I got frustrated with not selling it so I stuck a 'for rent' sign in front of it," Patteson said. "I think it's a very cool place. For what it is, I think it's reasonably priced."
The mill last operated 80 years ago, he said. Sandidge's Mill joins Galt's Mill, Brightwell's Mill and the former Amherst Milling Co. as the last remaining mills in the county, according to a nomination form to place the Brightwell's site on the National Register of Historic Places a few years ago.
The Amherst mill on Union Hill Road in the town of Amherst is undergoing a transformation of its own. It soon will become Camp Trapezium, Amherst County's second brewery and a restaurant, a project slated for completion at some point this year, according to Waukeshaw Development, Inc., the Petersburg company that bought it from the Wydner family in 2017.
Sandidge's Mill dates back to a few decades before the start of the American Civil War. Following a flood in 1941, its equipment was moved to Brightwell's Mill in Madison Heights.
The mill-turned-home is about 1,350-square-feet per floor and includes a first floor "great room" with a large assortment of antique decorations Patteson and his wife has acquired over the years as "auction addicts," he said. For example, a country store-style counter that Patteson bought in Tightsqueeze, an area of Pittsylvania County, sits on the ground floor, and the large mirror behind it once hung in a drugstore in downtown Amherst in the early 20th century.
Patteson's wife bought an organ on the mill's first floor. "It's beautiful rosewood," he said. "She bought it and here it is. That's the story."
The post office next door closed more than 60 years ago and represents a bygone era for a once thriving place, Patteson said. "It's an architectural jewel in my opinion," he said.
Amherst realtor Paul Kilgore described Patteson as a developer who has bought and restored numerous Amherst historic properties.
"John's been a really good steward of a lot of Amherst properties and has made sure they have been put in good hands for conservation," Kilgore said.
Patteson said he's proud of the work done to give a piece of history in Sandidges a new lease on life.
"I think I did a good thing here, I really do," he said.
Reach Justin Faulconer at (434) 385-5551.