By Justin Faulconer
After a successful return in August 2018, the Amherst County Fair is set to kick off its four-day festivities at 5 p.m. Thursday on Sweet Briar Drive near U.S. 29 Business in Amherst.
Last year approximately 15,000 people attended and more than 200 volunteered for the county's first fair event in several decades off Stage Road. The county's board of supervisors last year appropriated $60,000 as seed money for the event and it generated a profit of about $15,000 to go toward this year's fair, organizers have said. The board in February contributed $35,000 for the event to maintain the momentum for the event county officials have said instills community pride.
The Amherst County Agricultural Committee, a group with various backgrounds in the local farming community that formed last winter, is steering the fair and will do so in years to come, according to the county.
The fair features many rides, vendors, food trucks, a petting zoo, live music, livestock demos, magic shows and competitions. The hours are 5 to 10 p.m. Thursday and Friday, noon to 10 p.m. Saturday and 1 p.m. to 6 p.m. Sunday.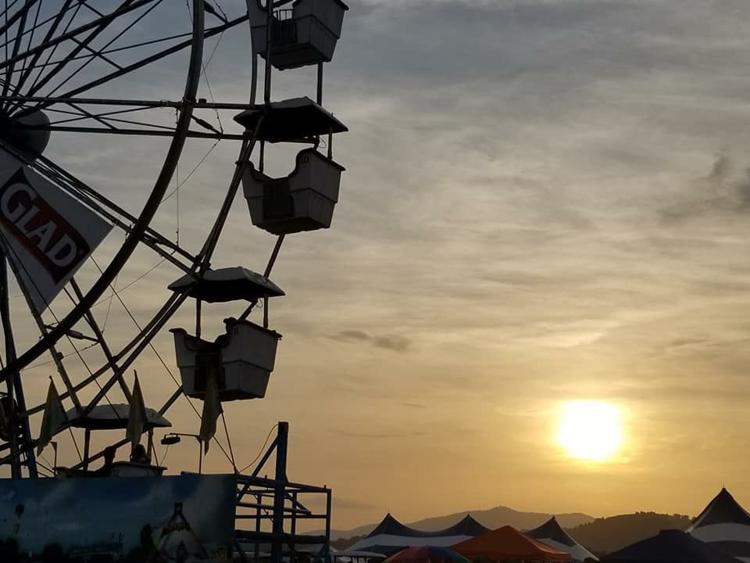 Fireworks will take place at 9:30 p.m. Friday. Vanessa Angus, a fair organizer, said this year's fair should be a better experience and attendees should expect more rides, agricultural activities, demonstrations and shows. Free general shuttle parking will be at Stage Road and buses continuously will run to bring attendees to the front gate.
Contests include a firefighters competition, youth archery, a tug of war, sack races, cow pie bingo, a ladies skillet toss, best beard and mustache, pie eating, jalapeno eating and baking and agricultural-related competitions.
For the latest information on featured activities, visit www.AmherstCountyFair.com.
County Administrator Dean Rodgers said booths still are available for vendors and service opportunities remain for those interested in volunteering.
Reach Justin Faulconer at (434) 385-5551.