Temperance Elementary raises money for St. Jude's children research
Temperance Elementary School has been participating in the St. Jude's Children Research Mathathon donation drive for more than 20 years.
Students have the opportunity to complete a math booklet and receive donations for St. Jude's through sponsors. This year the student with the top donations got to ride in a police vehicle and was taken out to lunch.
Mariah Mercer, a second-grader, raised $511. She was excited about having the top donations and enjoyed her ride with Sgt. Louis Goldman of the Amherst County Sheriff's Office and TES Principal Cindy Copp to Vito's Restaurant for lunch on Feb. 5. The Amherst restaurant donated the lunch as well. TES students also checked out the police vehicle with Goldman and shared in Mariah's excitement.
Temperance Elementary has raised over $35,000 for St. Jude's Children's Research since they have been participating.
Sweet Briar to host Gospel Fest event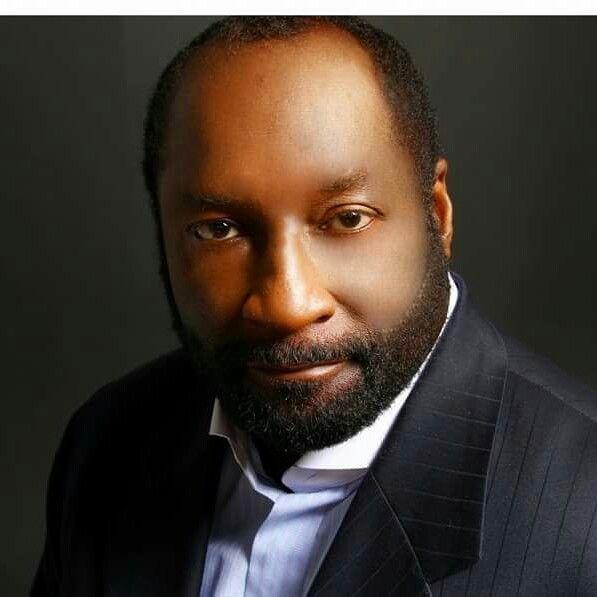 A staple of Black History Month at Sweet Briar College for 30 years, Gospel Fest will take place at 7 p.m. Friday, Feb. 22, in Memorial Chapel.
This year's event will feature Luther Barnes, leader of the Red Budd Gospel Choir, who has produced and performed on more than two dozen gospel albums. Barnes has performed with gospel recording artists including Shirley Caesar, Dorothy Norwood and John P. Kee. Also performing will be the R.G. Lee Choral Ensemble accompanied by Minister Orville Peterson, as well as Bishop Paul Kee, Rita Kidd and Derrick Thompson.
LaVerne Paige, a SBC graduate and the library's technical services and facilities coordinator who has worked at Sweet Briar for 18 years, helped organize Gospel Fest in the past and stepped up again this year. The anniversary event is all about the theme of appreciation, she said.
"It has been heartwarming to come together with local choirs and vocalists and celebrate with traditional gospel music, contemporary praise and worship," she said in a news release. "We're indebted to the local community for their generous participation and diligent support during Black History Month."
She said the college looks forward to hosting Barnes and an evening of rejoicing, gratitude and unity. As in previous years, a Soul Food Dinner will round out festivities and this time is before the concert. Prothro Dining Hall hours are 5 to 7:30 p.m. Regular dinner rates apply. More information is at sbc.edu/dining-services.
Gospel Fest is free and open to the public. Doors open at 6 p.m. For more information, contact Braxton Braswell at bbraswell@sbc.edu or (434) 381-6715.
Painter Claire Stankus to speak at Sweet Briar
Sweet Briar College will host artist Claire Stankus on Thursday, Feb. 21, for a gallery talk and reception. The reception begins at 5:30 p.m., with the talk following at 6. Her exhibition "Forgetting Orange" currently is on view in Benedict Gallery and will be up through Feb. 28.
"'Forgetting Orange' is a collection of paintings focusing on ordinary observances of the everyday," Annie Labatt, Sweet Briar galleries and museum director and associate professor of visual arts, said in a news release. "Sometimes a painting will depict a shadow of a plant, debris left on the floor or birthday cakes. These mundane moments are then transformed into abstracted color and shapes to offer a new interpretation of space and memory. Stankus uses casual marks and invented line and shadow to break down the recognizable into something ambiguous yet familiar. The remaining abstraction is where viewers may find unexpected humor, joy or curiosity."
For more information about her talk and other gallery events, email Labatt at alabatt@sbc.edu.
Benedict Gallery hours are 9 a.m. to 5 p.m. Monday through Friday.
Amherst Middle School receives No Kid Hungry grant
Amherst Middle School recently received a $3,500 grant from No Kid Hungry Virginia, a program that is investing more than $89,000 in Virginia to increases access to school breakfast.
The program is known nationwide as Breakfast After the Bell and aims to end childhood hunger in the commonwealth, according to a news release.
"Breakfast after the Bell programs make breakfast a part of the regular school day, just like lunch," Claire Mansfield, No Kid Hungry Virginia's state director, said in the release. "Switching to a Breakfast after the Bell model increases student access and participation and is an effective strategy for ending childhood hunger. The No Kid Hungry team is working throughout the state to help schools start and grow their Breakfast After the Bell programs to ensure that all Virginia's kids have access to a healthy breakfast to fuel their success in the classroom."
The grants will help schools purchase items such as "Grab and Go" kiosks where students can easily pick up breakfast in the morning, along with other supplies that will assist cafeteria staff with launching and strengthening Breakfast After the Bell models.
For more information, visit www.va.nokidhungry.org.
Sweet Briar announces new community choir
Sweet Briar College has announced a new choral opportunity for mixed voices of Amherst County and the surrounding community.
The new choir welcomes participants who live to sing and have fun. Rehearsals are Sunday evenings at 7:30 p.m. in Memorial Chapel beginning Feb. 17.
The choir will plan to perform once or twice within the college's academic semester and will sing a variety of music, from Broadway to Johann Sebastian Bach. No choral experience or audition is required. For more information, email carol@melcot.com.
Program targets preventing auto theft
Virginia State Police is launching a new statewide campaign aimed at reducing the chances of Virginians having their vehicles stolen from in front of their residences or in parking lots. In news release VSP said through a new video public service announcement and a new social media platform, the HEAT Program is working to raise the commonwealth's awareness about the problem of "puffers." A puffer is a vehicle left running, unattended and unlocked, to warm up in the winter months.
Puffer vehicle thefts are adding to the growing rate of motor vehicle theft occurrences during the winter months. Between January and March 2017, more than 2,200 vehicles were stolen across Virginia, according to VSP's annual Crime in Virginia Report. The report also states that 43 percent of motor vehicle thefts in 2017 occurred at a residence.
"Each year we are seeing a substantial number of vehicles stolen because the keys are left inside and the motor is left running," HEAT Program Coordinator First Sergeant Thomas Molnar said in the news release.
During the month-long campaign, the social media platforms will host special giveaways, encourage followers to use the #ProtectYourRide hashtag, and key vehicle theft prevention tips.
Mid-State Cares Creative Teacher Campaign
A one-month voting round is underway for the Mid-State Cares Creative Teacher Campaign. Nominations, votes and comments are submitted on The Mid-State Group's Facebook page.
Nominated teachers have an opportunity to receive $500 grants towards funding classroom projects. Nonprofit funds are donated from area businesses and the community.
To qualify for funding, area teachers at public, private, or co-op home schools complete a survey about their educational role and how they would use the funds. Peer nominations are ongoing; previous nominations are automatically entered into the Feb. 1 "Show The Love" campaign, with an award ceremony March 15.
An estimated 94 percent of public school teachers spend their own money on classroom supplies without reimbursements, according to federal data. The U.S. Department of Education estimates teachers spend an average of $500, with some 7 percent cresting to over $1,000 a year.
The Creative Teacher Campaign is an outgrowth of Mid-State Cares 365, a community volunteerism initiative.