Nobel laureate speaks during Sweet Briar's Engineers Week
Sweet Briar College celebrated its annual National Engineers Week gathering on Feb. 20 and hosted keynote speaker and Nobel laureate Kip Thorne.
Thorne spoke of the collision of black holes and how his discovery of gravitational waves required close collaboration between engineers and physicists, according to the college's website. His cousin, Sweet Briar engineering professor T.C. Scott, invited him to speak during the regional banquet, sponsored for the fourth time by Sweet Briar's Margaret Jones Wyllie '45 Engineering Program, according to the college.
His talk centered on the collaboration that led to this 2015 discovery of gravitational waves, which earned him and two other scientists the Nobel Prize in Physics two years later. Nearly 300 people attended the banquet, according to the college.
Explore Engineering Weekend accepting applications
Registration is now open for Sweet Briar College's Spring 2019 Explore Engineering Weekend. The event takes place on campus March 22 through 23. The event is open to high school girls in their sophomore, junior and senior years.
Registration for the Spring 2019 Explore Engineering Weekend is $65, which includes lodging, meals, snacks, a T-shirt and supplies. Interested students may register online or contact Rebecca Girten at rgirten@sbc.edu or (434) 381-6447. It is recommended that participants register by March 1, as space is limited.
During the weekend, participants will work in teams with Sweet Briar professors and current students in the College's Margaret Jones Wyllie '45 Engineering Program on a hands-on creative project that is suitable for beginners and experienced students alike. In addition to technical skills, they will learn about the design process — from brainstorming to testing to revising prototypes. This year's project is an Arduino-based magnetic levitation device.
Students also will gain valuable insight into working as an engineer, being an engineering student, and what they can do with an engineering degree from Sweet Briar — one of just two women's colleges in the U.S. to offer an ABET-accredited engineering program.
AGAR produces concert featuring fiddler Alicia Svigals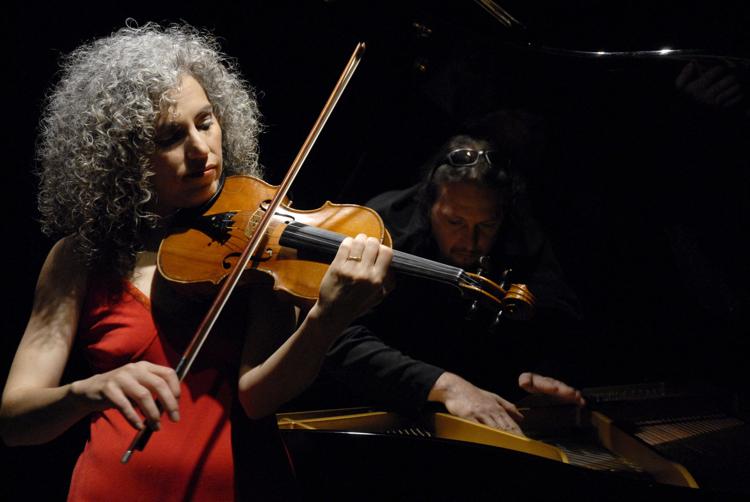 Alicia Svigals, a renowned fiddler, will perform at a March 2 concert in Lynchburg with Grammy-nominated jazz pianist Uli Geisendoerfer.
The concert will be held at Adudath Sholom Synagogue, 2055 Langhorne Road, at 7:30 p.m. The concert is produced by Amherst Glebe Arts Response in collaboration with the Lynchburg synagogue. AGAR season tickets will be honored during the event. Tickets are $15 for adults, $2 for students K-12 and $5 for college students.
Svigals was one of the founders of the Grammy-winning Klezmatics in New York's East Village in 1986 and has performed with them worldwide until the beginning of the 21st century.
Amherst students honor life of Martin Luther King Jr.