Cobi Toliver has been driving Jr. Dragsters in excess of 70 mph for six years — not too shabby considering he is only 13 years old now, and his younger brother by one year, Nate, is also an award-winning driver.
Its easy to see how these yougsters are so good; their mom, Alison Lawhorne, is also an award-winning driver in her 1990 Mustang.
Both attend Nelson Middle School with Cobi an eighth-grader and Nate in the seventh grade.
Cobi got started in the racing circuit after watching his family participate as was the answer for Nate; if you at the track anyway, you just as well race.
Their mom breaks down the circuit the boys race in.
"Cobi & Nate race for points in the Jr Dragster Class at a couple of local race tracks. Cobi is a 2 time back-to-back Jr Dragster Track Champion for Eastside Speedway in Waynesboro and runner-up for the 2018 season at Virginia Motorsports Park in Dinwiddie," said Lawhorne. "For winning Track Champion, Cobi received a personalized jacket from Sunoco Race Fuel, money, and a trophy taller than he is. Nate still enjoys going camping and on vacation with his grandma so he doesn't attend every race which makes it hard to make up points."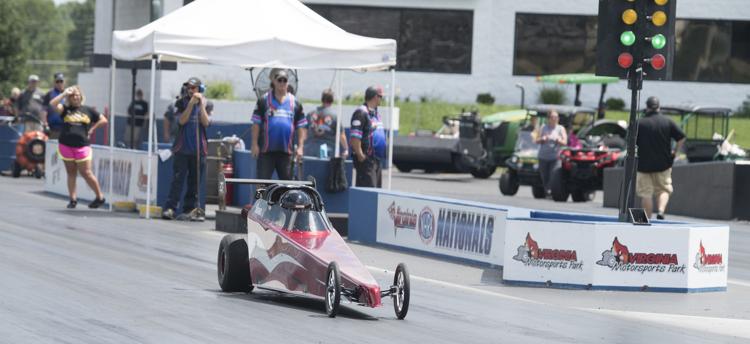 Lawhorn recalls the feeling she had when her boys first raced down the track.
"I was extremely scared and nervous," said Lawhorne." There's probably not a time that I'm not nervous when I am watching them race down the track, but I pray before every race that the Lord guides them & keeps them safe.
Cobi's first time was at Natural Bridge in 2013 and Nate was later in 2015 also at Natural Bridge.
Mom also knows best on her sons' awards.
"Cobi has a total of 22 wins where he received money for each win and a trophy," said Lawhorn." Also he has a couple runner up trophies and a trailer check which is his favorite from one of the bigger races he raced in, The Old Dominion Duels.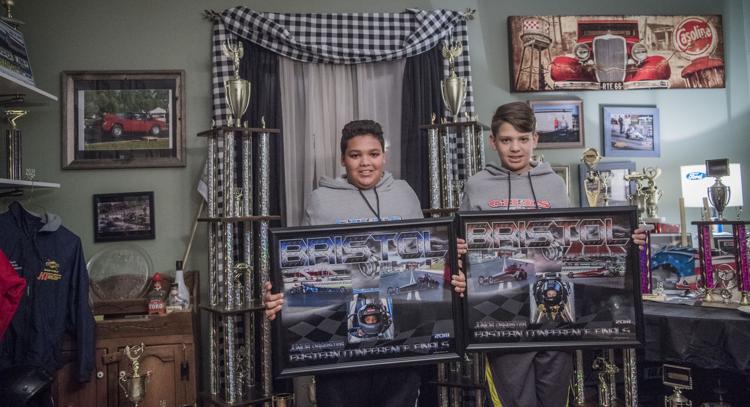 Nate has two wins one of those being against his brother, Cobi. A very special moment as he received money and a trophy for each win. Nate also has a number of runner up trophies as well.
The boys were asked what their favorite thing about racing is.
For Cobi, it was driving the finish line and turning on the win lights.
Nate's answer was quick and to the point: "Winning."
Cobi has raced at 11 different tracks and his favoite one is, the Virginia Motorsports Park because its the best track around and he likes the feeling of racing there.
Nate has raced at nine tracks and his favorite is the Eastside track in Waynesboro because all of his racing friends are there.