The Govs soccer team continues to steamroll its opponents as the local boys captured the Dogwood District tournament last Friday with a 5-0 victory against Dan River in a shutout upping its record to 18-0.
Just a few days prior to the tourney the Govs capped off a 16-0 perfect regular season as they easily won the district regular season crown.
Govs head coach Silas Turner commented on winning the tournament.
"It's always a great experience," said Turner. I love playing in this district, and Dan River's always tough competition.
"They always make it a serious game, so I'm just proud of all my guys for coming out and playing 100 percent today."
During the undefeated run the Govs have scored 109 goals and surrendered only nine.
Wesley Boor the Gov's leading scorer tied the Nelson County high school record at 97 held over the past years by Tina Wulin.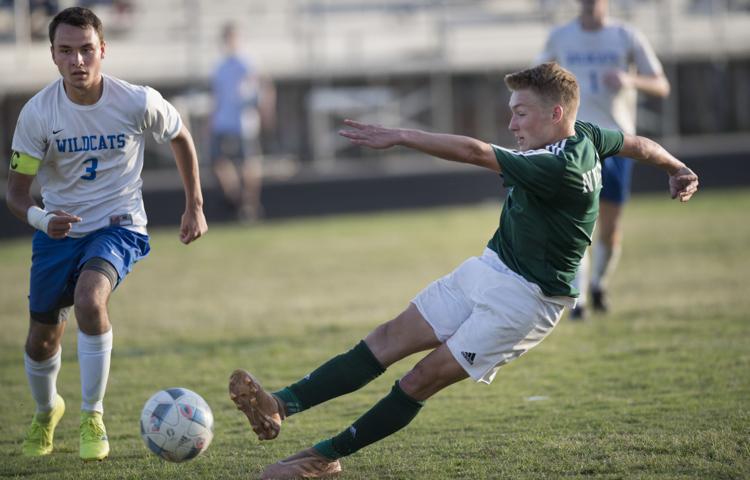 Boor went into the tourney championship game needing three to take over the record.
With teams playing a tough defense on Boor, goals did not come easy.
In the first half against Dan River, Boor was hit with a yellow card while going scoreless.
Boor came out in the second half with determination and plowed his way into the back of the Wildcats goal as he yelled out in celebration while in the net.
A few minutes later Boor scored again to tie the record and was later removed from the game.
"When I scored my second goal on Friday, I didn't even realize that I tied the record, but it was such an exciting moment when I realized what I did," said Boor. "I wouldn't be at this point in my high school career if it wasn't for all of the teammates that I have had and still have. Without them, this wouldn't even be imaginable. Also, I give all of my glory to God, because truly without him I wouldn't be in the position I am in today."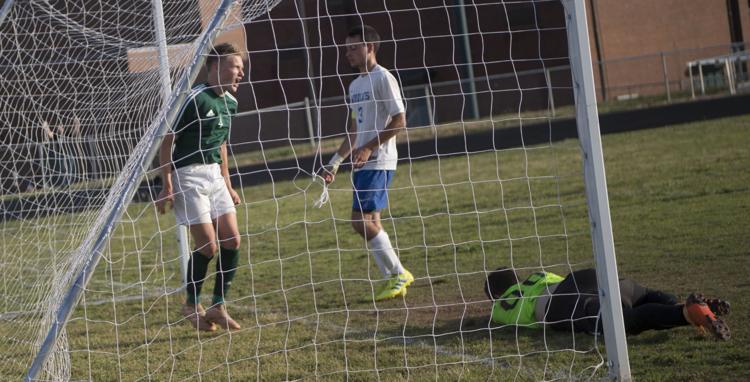 Turner knows what it takes for the team to remain perfect, as Turner was asked if he thinks about the perfect record.
"I try not to, but I can't pretend like I don't," said Turner. "It's a great problem to have, right?
"But you have a different set of problems in keeping guys motivated, keeping their heads straight, and taking it one game at a time."
Turner was named Dogwood Coach of the Year and was awarded a plaque,along with the district and tournament awards.
Boor added to the coaches comments on what is needed to stay undefeated.
"For us to stay undefeated this long has taken a lot of focus during training, selflessness, and the killer competitiveness from everyone is what has made us such a strong team," said Boor.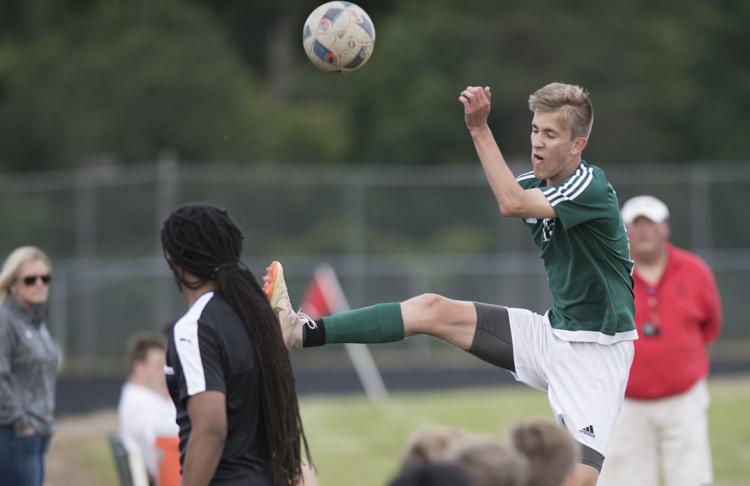 The Govs will get a little time to rest before starting regional tournament action May 27, time and opponent to be determined.
There is a chance the Govs will face a Dogwood district team.
Does it matter to Turner what team they play next?
"Regionals is regionals," said Turner. "You've got to go out and win every game. It's a whole different thing. So we'll prepare like we would for anyone else."