The Govs basketball team made it to last week's Dogwood District Championship game, but Dan River was a little too much as the Wild Cats claimed the title, 50-33.
"Last night was tough for us as a team; we played very hard and we're close to our defensive goals," said Nelson coach Brian Wilson. "We couldn't get into rhythm on offense and struggled to score the ball. This is an unfortunate part of the game. We still have a chance and don't expect to have another night where we struggle to shoot. We have to learn, throw it over our shoulders and get ready for a tough Appomattox team Monday [Feb.18] with hopes of seeing Dan River again on Tuesday."
Nelson scoring: Brice Wilson, 10 points; Jaren Purvis, 8; Devon Toms 3; and Houston Carter with 2.
In the semifinals at Gretna, the Govs dominated the Hawks in every statistic by crushing the home team in its packed gym, 83-57.
Wilson drained 22 points while his teammate Carter added 21 in a game that was never close.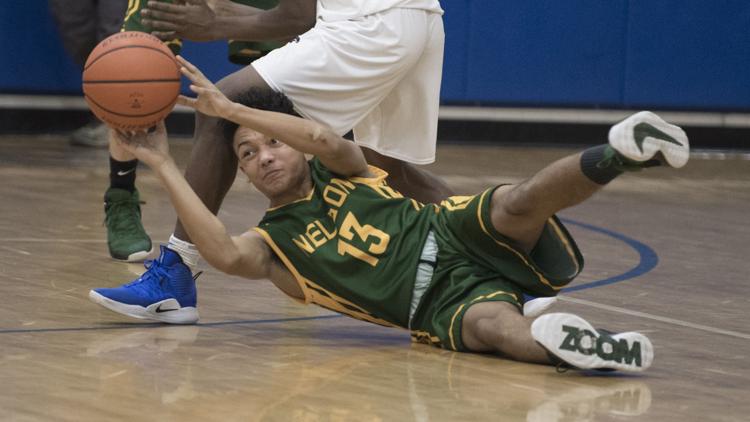 The Govs set the tone in the first period with a 17-10 lead and never looked back by outscoring the Hawks in every period. At halftime Nelson was sitting on a 39-27 advantage and waited until the fourth period for its best night of scoring with 25 points.
"We were clicking as one unit tonight and everyone seemed to elevate their game and bring out the best in their teammates," Wilson said. "We played solid defense, and played a smart game on offense. We were able to start fast and finish strong. We are believing in ourselves and each other and are staying focused on taking one game at a time as we finish out our season."
When the Govs were not scoring the defense stepped up with 39 rebounds and 14 steals.