The Summer Food Service Program in Nelson County began as a way to provide summer school students with meals and four years later has expanded to providing free meals to any child in the county. For the first time this year, the Summer Food Service Program is partnering with local farms and orchards to incorporate fresh, local produce into each meal.
The Nelson County Public Schools Nutrition Department is participating in the Summer Food Service Program for the fourth year in a row. The program provides meals to all children between the ages of two and 18 without charge. Coordinators plan to work with local farms and orchards like Seamans' Orchard and Saunders Brothers Orchard and Farm Market to incorporate locally grown products into breakfasts and lunches. To kick-start this initiative, the nutrition program purchased strawberries from Seamans' Orchard toward the end of the school year.
Anne Kidd, the office manager at Seamans' Orchard, said they delivered the strawberries to the school on May 7, after the school had contacted them looking to get fresh, seasonal produce into the students' meals.
Kidd said Seamans' Orchard will continue to provide the schools with what is in season if the school system should wish.
"It's nice to be part of your local school system providing local product," Kidd said. "If they are looking for it and we can provide it, we will welcome the chance to work with them."
Christina Connell, Summer Food Service Program program director, said she has also reached out to Saunders Brothers to purchase in-season items.
"We are hoping for berries and cherries from Saunders. It's great because we are helping local produce and providing locally grown products to students," Connell said.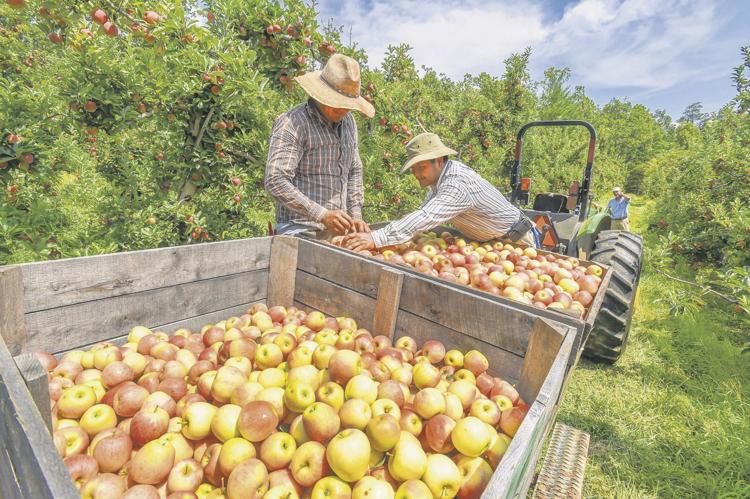 Marshall Saunders, sales manager for Saunders Brothers, said the company is excited to work with the nutrition department for the first time. Saunders said providing fruit grown in Nelson County allows the kids to have access to fresher produce and helps the company reduce its carbon footprint.
"Locally grown is a big thing for us and we enjoy looking after our community first," Saunders said.
Connell said on average, they serve 300 students between the middle school and Tye River Elementary school during the summer, where breakfast and lunch are served. This year, the two schools will be providing both meals June 10 through 27. According to a news release, "meals will be provided, on a first come, first serve basis."
Every Monday through Thursday, breakfast at the middle school will be offered from 7:45 to 8:15 a.m. and at Tye River Elementary School from 8 to 9:30 a.m. Lunch at the middle school will be offered from 11:30 a.m. to 12:30 p.m. and at Tye River Elementary School from 11:30 a.m. to 1 p.m.
This is the fourth year the Nelson Memorial Library in Lovingston has partnered with the nutrition department to provide snacks to the public during the summer months as part of the Summer Food Service Program. June 3 through July 31, snacks will be provided from 11 a.m. to 12:30 p.m. at the library Monday through Friday, with the exception of the Fourth of July. Connell said the library serves around 15 to 20 kids daily.
"We are delighted to partner with the school system to provide this wonderful service to the children in the community," Susan Huffman, branch manager, said.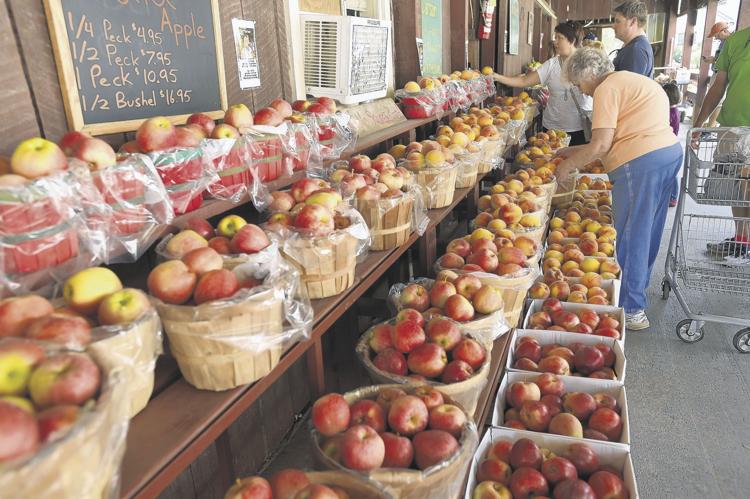 Connell said she started the Summer Food Service Program four years ago when the division superintendent and the assistant superintendent approached her asking if the nutrition department would be willing to provide meals to students in summer school. Connell said the program has expanded to also offer the free breakfast and lunch to kids participating in summer camps and athletics at the schools, as well as anyone who just shows up and may be in need of a meal.
"We're open sites. Anyone ages two to 18 are welcome, whether they are from Nelson County or just passing through," Connell said.
Erin Conway covers Nelson County for the News and Advance. Reach her at (434) 385-5524