Some sisterhoods are built on blood. Others, like that of The Sweetback Sisters' frontwomen Zara Bode and Emily Miller, are made in music.
Both grew up listening to different styles of music, but when they met as part of a world music choir in the 2000s, they found a commonality.
"We spent our days learning music from various world traditions, and spent the evenings crooning country tunes," Bode writes in an email ahead of The Sweetback Sisters' concert at the Bedford Public Library this Friday.
They eventually combined their musical upbringings, creating a sound that harkens to the golden age of country music while also exploring what country might sound like "had it not become the pop-leaning genre it is today," Bode writes.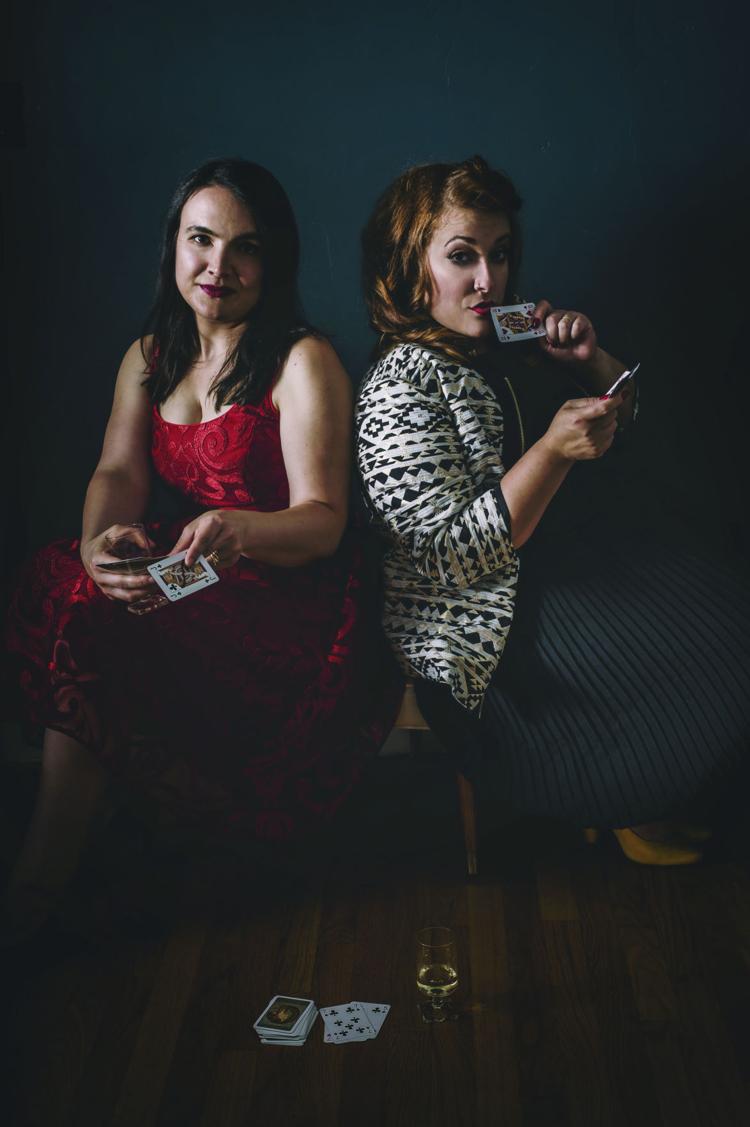 "With superb musicianship and an appreciation for times gone by, The Sweetback Sisters' members infuse their throwback sound with youthful intensity and broad influences," according to the write-up that accompanied the band's 2011 segment on NPR's "Mountain Stage."
The Sweetback Sisters' upcoming show won't be the first time the group has brought its modernized '50s sound to Bedford.
The self-described renegade retro band, which released its latest album in 2017, played as part of the Friends of the Bedford Public Library Concert Series a few years ago, says Karen Nuzzo, programming chair of the series, which is once again hosting the performance. 
"They're such a good time band," she says. "It's fun to be with them."
Before they take the stage in Bedford, Bode talked about the golden age of country music and modernizing an older sound.
First off, are there any family members in your band? If not, how did you come up with the name The Sweetback Sisters?
"Originally no, but we did end up marrying off with our bandmates. The name was a lovely alliteration that represented the type of entertainment we were offering: vintage music with a blend so tight you'd think it was built into our DNA."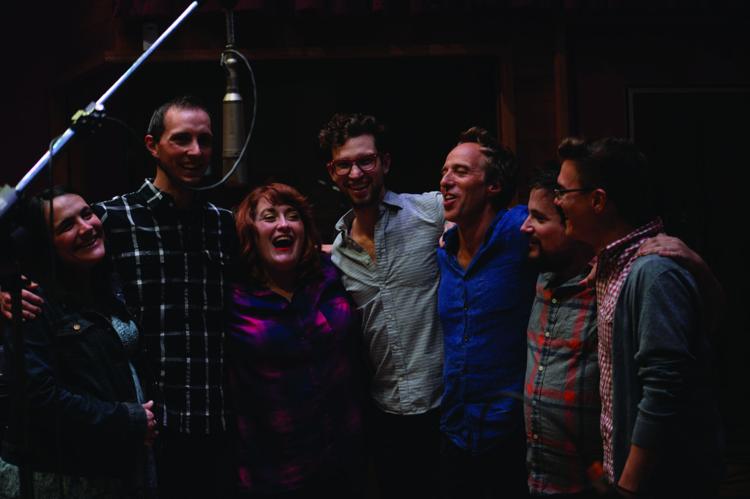 How would you describe the sound of the golden era of country? What drew you both to this particular subset?
"Emily was born and raised singing old-time and country music, where my path focused more in the realm of vintage jazz and vaudevillian theatrics. While they may seem quite different, both of these genres were evolving simultaneously during musical history and were key ingredients in the melting pot that was the American music scene of the '40s, '50s and '60s.
"These styles along with the blues were the pillars of the real American musical story, creating the hybrid genres we know today as western swing, rockabilly, and R&B. So in the end she was a little country, I was a little rock 'n roll, and with a little luck, ingenuity and a mutual respect for each other's sound, we were able to create a band where those strengths could live and thrive together."
In listening to your music, there's a distinctive sound that is reminiscent of bands like the Davis Sisters and Everly Brothers and artists like Wanda Jackson. Who did you draw inspiration from when you formed the band?
"The Davis Sisters were a huge inspiration for our band. We had made a little hobby of learning their tunes verbatim, and then looked for an outlet to share them. We used their style and sound as a jumping off point, but we didn't allow any one artist to tie us down or box us in. We were generally human sponges of the era."
What's the trick to modernizing western swing for 21st century listening habits?
"Having done our homework, we know the sound. Sprinkle in some hip references (either lyrically or instrumentally) a little distortion, a bit more grit and then all of a sudden you've got modern music listeners saying 'Hey I didn't know I like[d] country music!'"
How do you pick which songs to cover and how do you go about making them your own?
"We definitely lean towards the B-sides, those lesser known tunes that never made the big-time, but of course we love and appreciate the classics. Making a song your own takes time, and the path there is not always the same. Over the years you begin to really know your fellow bandmates and their abilities and you can wield your arrangements to play to their strengths. More often than not, it's a collaborative effort."